New season furniture has just landed at Kmart so of course we had to check it out!
We instantly fell for the simple design of the Kmart 'Industrial Coffee Table' and that price tag of just $29!!
But close inspection of the cheap veneer timber top made us question its durability (it costs just $29 after all!) and that inspired us to do this hack — coating the veneer in a concrete render which wouldn't just improve the scratch resistance and lifespan of the coffee table, it'd also give it a more luxe and natural finish!
So let's jump in to how we did it!
Related article: Kmart hack: DIY concrete side table
Related article: DIY concrete countertop: Before and after kitchen makeover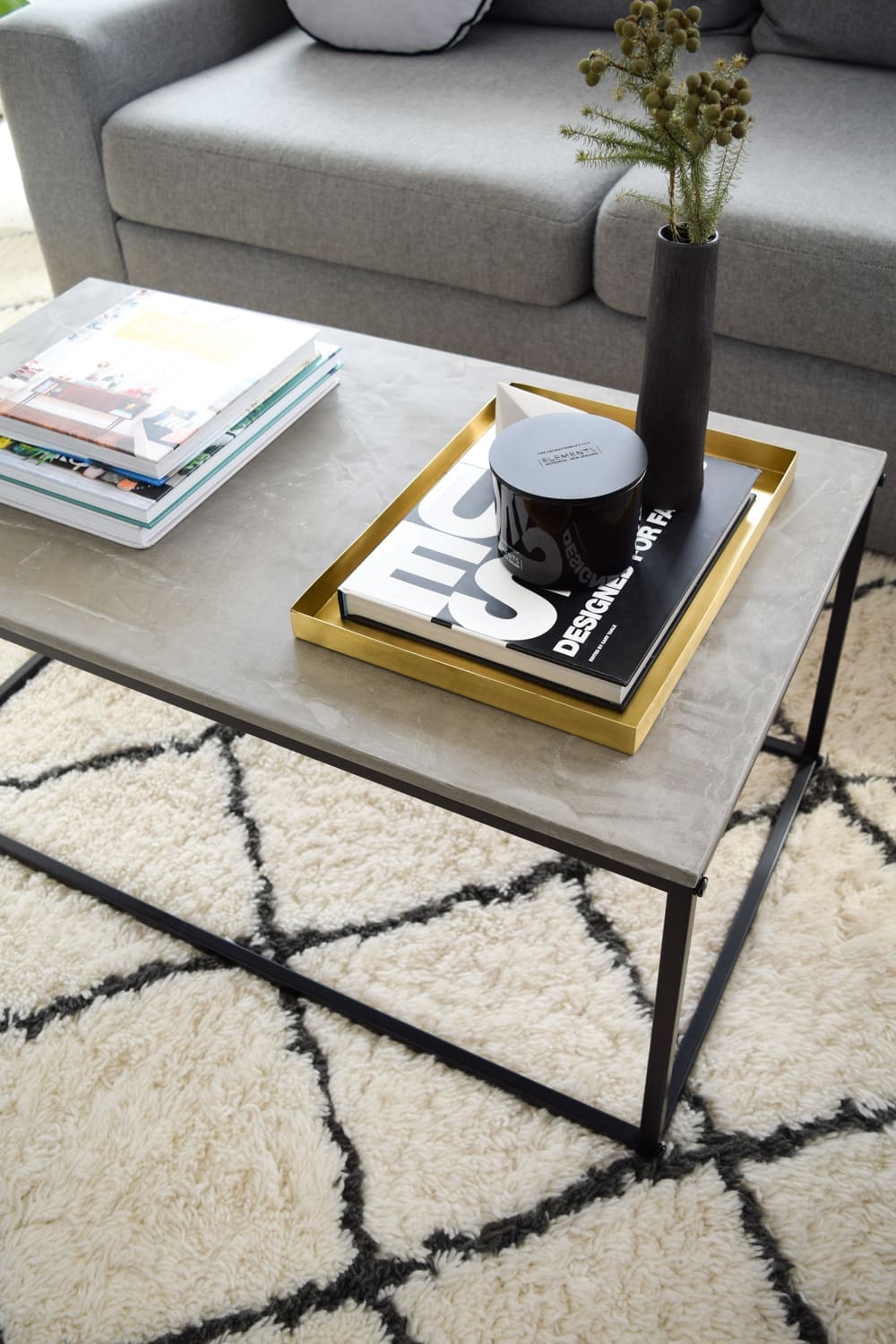 Items you need:
Kmart 'Industrial Coffee Table'
Primer (we used ECO Prim Grip)
Ardex Feather Finish (we used less than a quarter of a 10kg bag)
Sealer (we used '511 Impregnator Sealer' by Miracle Sealers Company)
Small sponge roller
Metal trowel
Bucket
Stirrer
Sandpaper (we used Sandi Hands sanding gloves)
Sponge.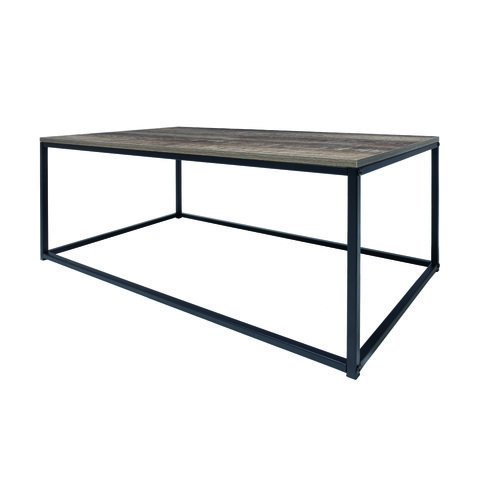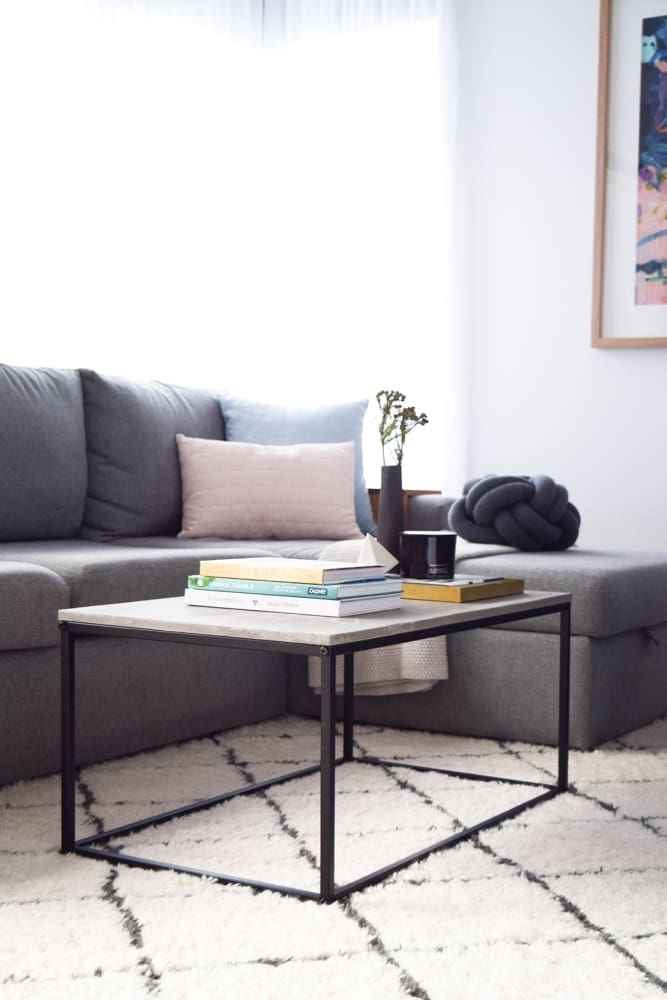 Steps:
1. Stir the primer well and apply a thin coat to the timber veneer top and sides using a small sponge roller. Tip: the thinner and more consistent this coat, the better finish you will get so use the primer sparingly.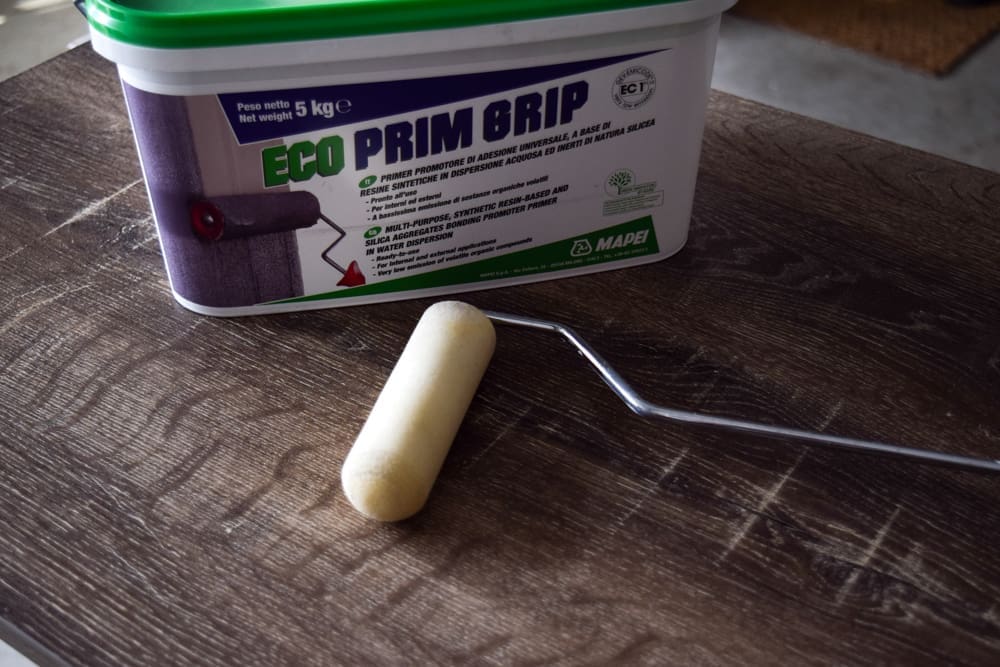 2. Once dry, mix a small batch of Ardex Feather Finish using a ratio of 2 parts Feather Finish to 1 part water. We mixed up about 1.5 cups of Feather Finish with 3/4 cup of water. It should be a thick but workable consistency (just a bit thicker than cake batter).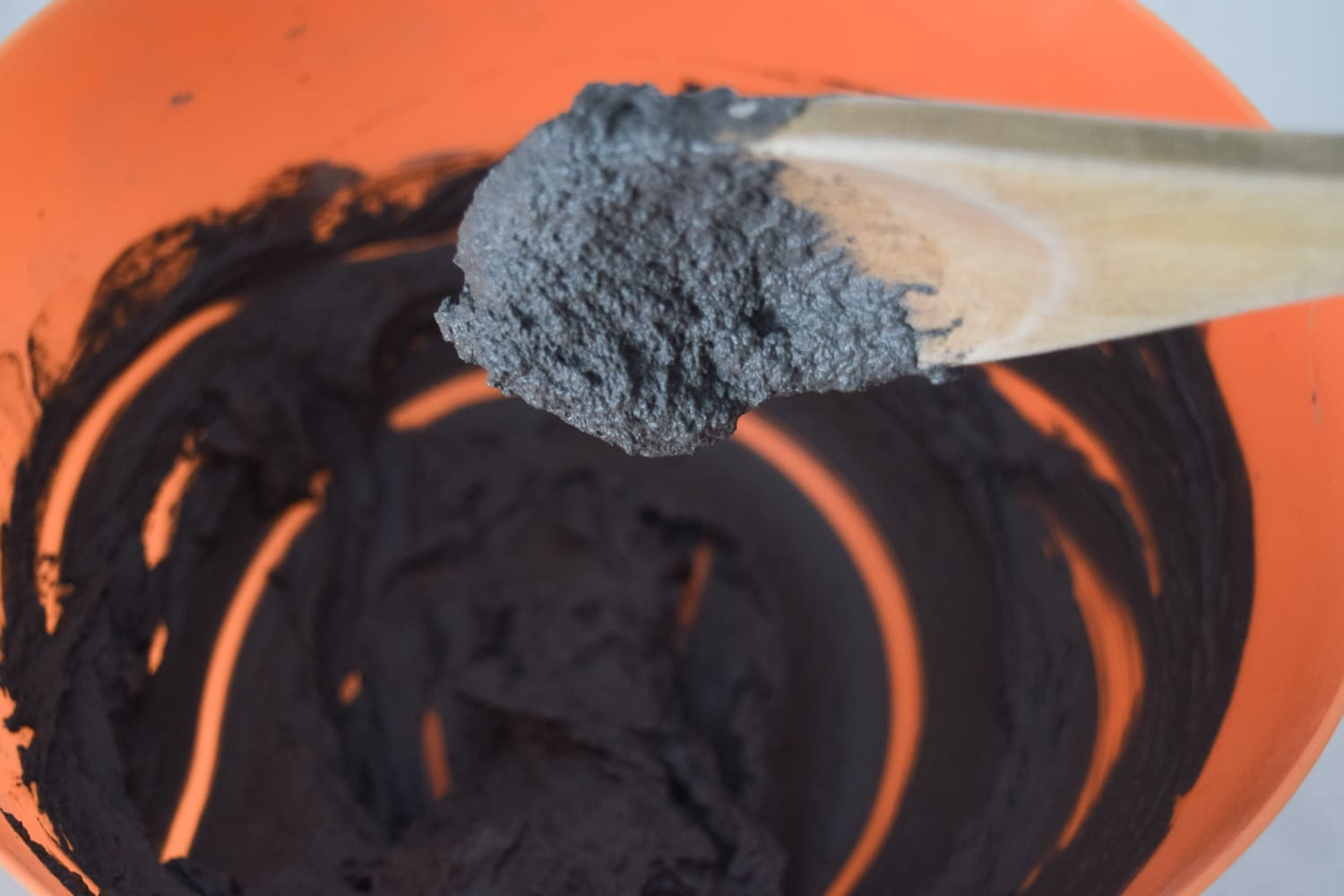 3. Scoop the mix onto the veneer board, then use the metal trowel to work it over the surface and edges of the coffee table top. The mix will begin to dry within 15 minutes so you'll need to work quickly. What's important is to achieve a consistent coverage — it doesn't have to be perfect but it shouldn't be lumpy. It's ok to go back over areas that don't look right. Tip: use larger sweeping motions rather than working on smaller patches.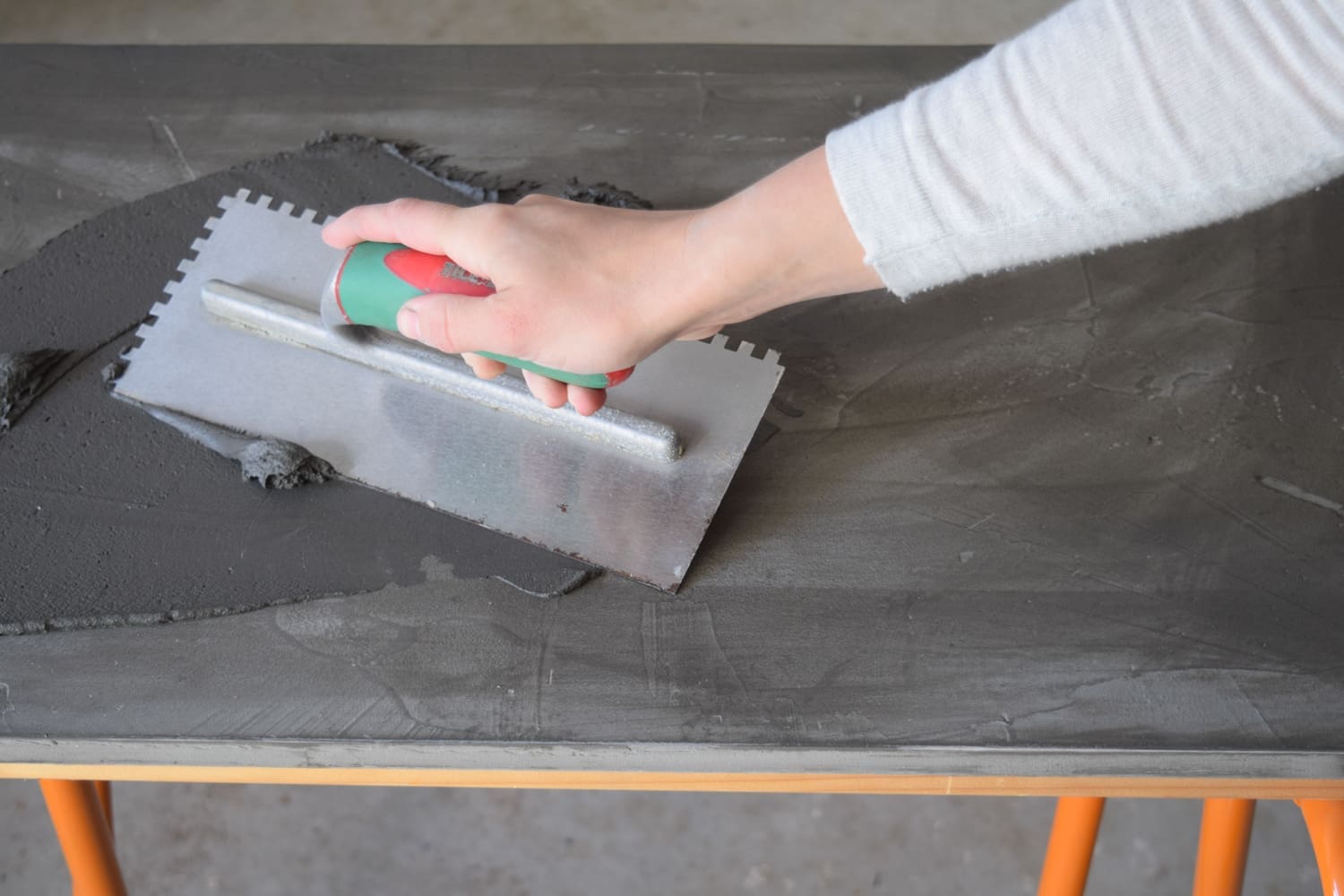 4. Allow to dry for 24 hours or until there are no dark/wet patches.
5. Sand well, starting with a courser grit sandpaper and working your way to an ultra-fine sandpaper. Achieve a finish as smooth as possible.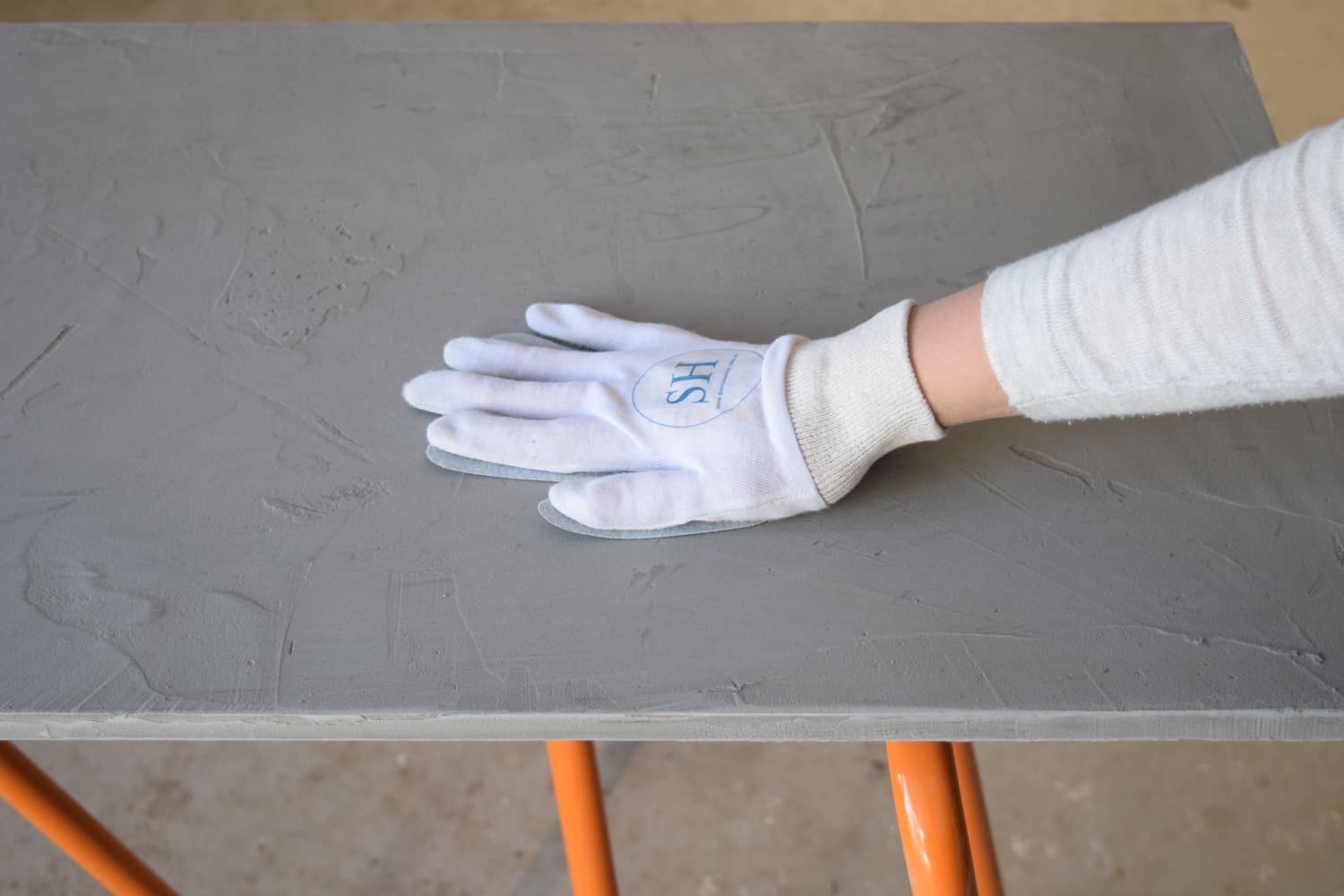 6. Depending on what your coverage looks like, you may already be able to clean and seal the table or you may need to apply a second coat of Feather Finish. Can you see any of the timber veneer underneath? Or does the table feel uneven? Then it may best to repeat steps 2-5.
7. Now use a clean damp sponge to clean the table top well. You may like to mix warm water and Sugar Soap in a bucket or just warm water is fine. Keep cleaning the table until completely clean. Then pour a small amount of sealer onto the table top and use a new clean sponge to work it into the surface. Again, it's a good idea to work quickly here and buff the sealer in using circular movements.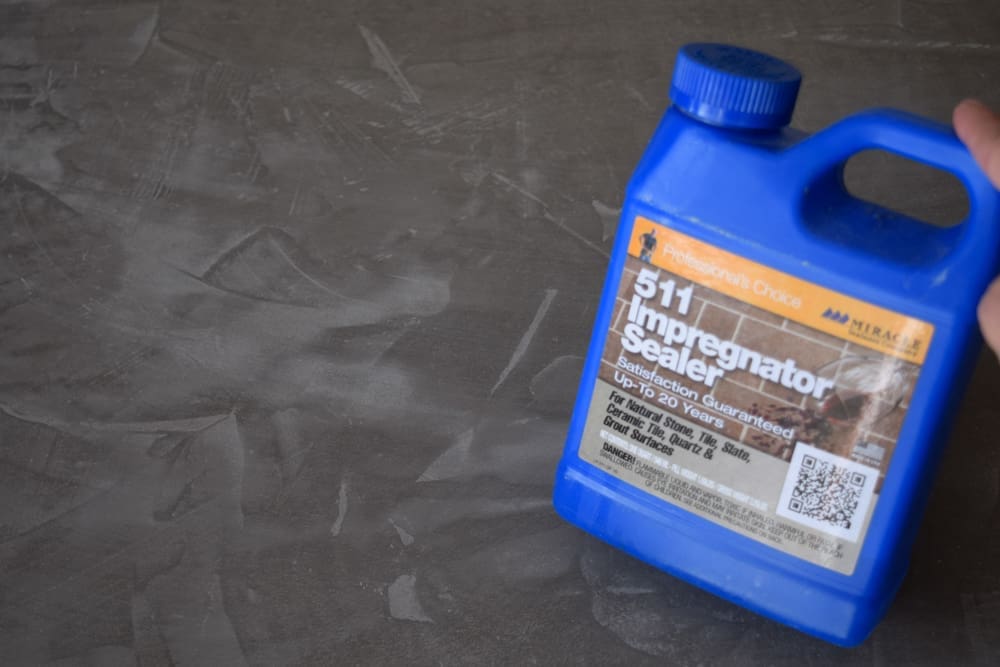 8. Allow to dry for 2 hours and then your table is ready to use!
Will you give this DIY a go? We'd love to see photos if you do! Tag us @stylecuratorau when you share them online or email them to us at hello@stylecurator.com.au.