Our love of concrete and Kmart hacks continues this year!
This DIY concrete side table is so easy to make and cheap as chips! Here's how we did it…
Related article: 20 of the coolest Kmart hacks EVER!
Related article: Kmart hack coffee table: Cheap veneer to luxe concrete top industrial coffee table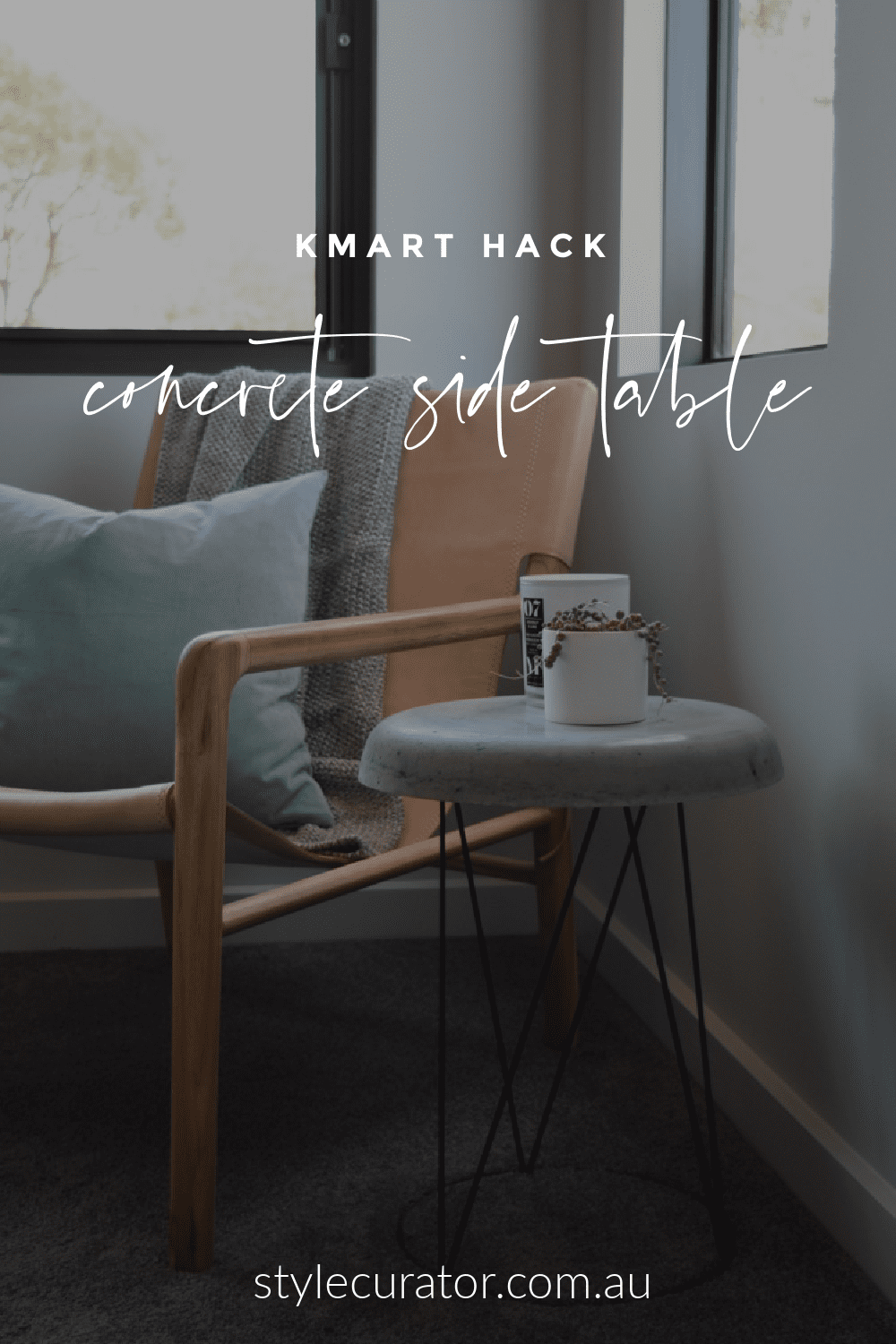 Items you will need for the DIY concrete side table:
Kmart pot plant stand (we spray painted ours matte black)
Cement
Sand
Water
Old bucket to mix concrete
Wooden spoon
Plastic container (we used a plastic basin)
Fabric dye (optional)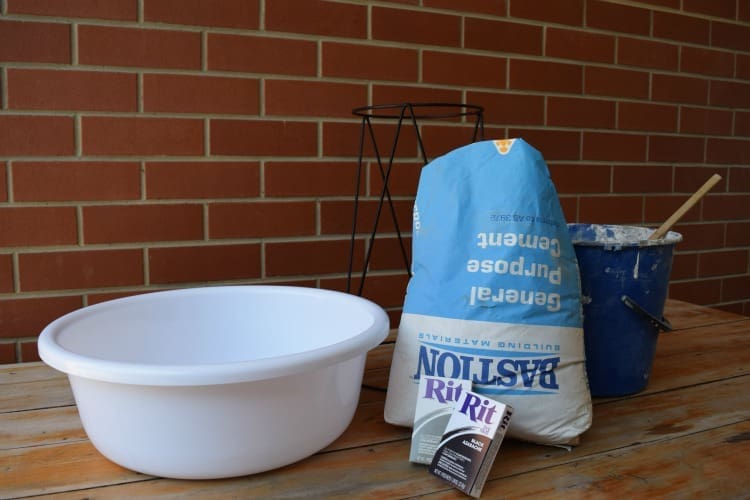 Steps:
1. Mix enough concrete to create a depth of 6cm in your plastic mould. Our mould has a diameter of 38cm and we used a ratio of 2 parts sand to 1 part cement, using approximately 8 cups of sand and 4 cups of cement. You want to create a smooth, cake-batter-like consistency.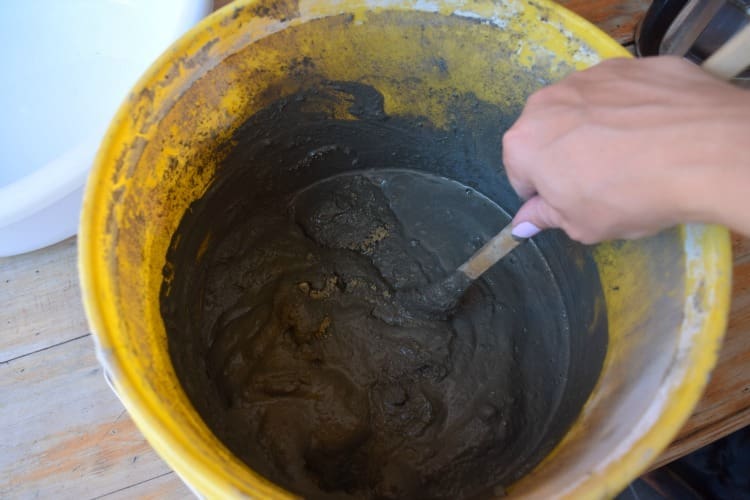 2. Once your concrete is mixed well, sprinkle in half a packet of fabric dye. This is an optional step but we love the mottled colours the black dye created in our table. Gently stir but do not mix well as we want the marbled effect.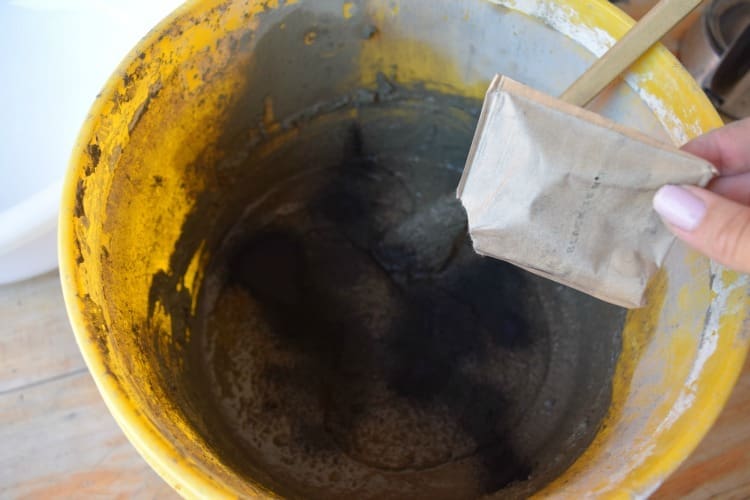 3. Pour the concrete into your plastic mould and gently tap the container several times on a hard surface to release any air bubbles from the concrete.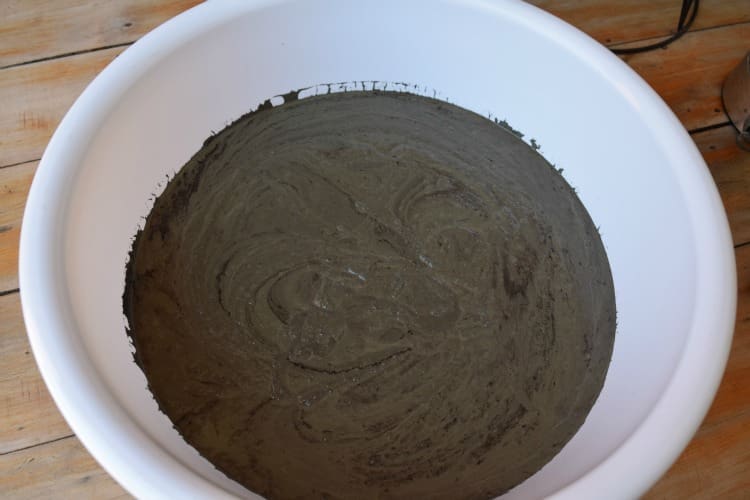 ---
---
4. While the concrete is wet, place your pot plant stand in the centre. It should sit 2cm deep in the concrete (be careful not to push it to the bottom or it will poke through the top of your table).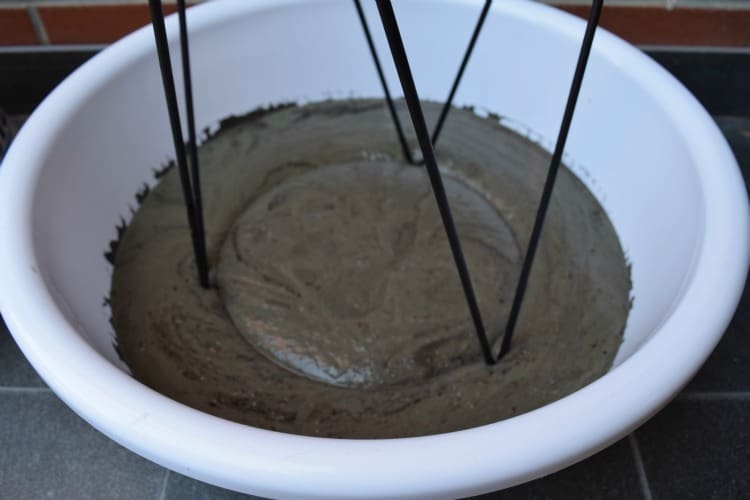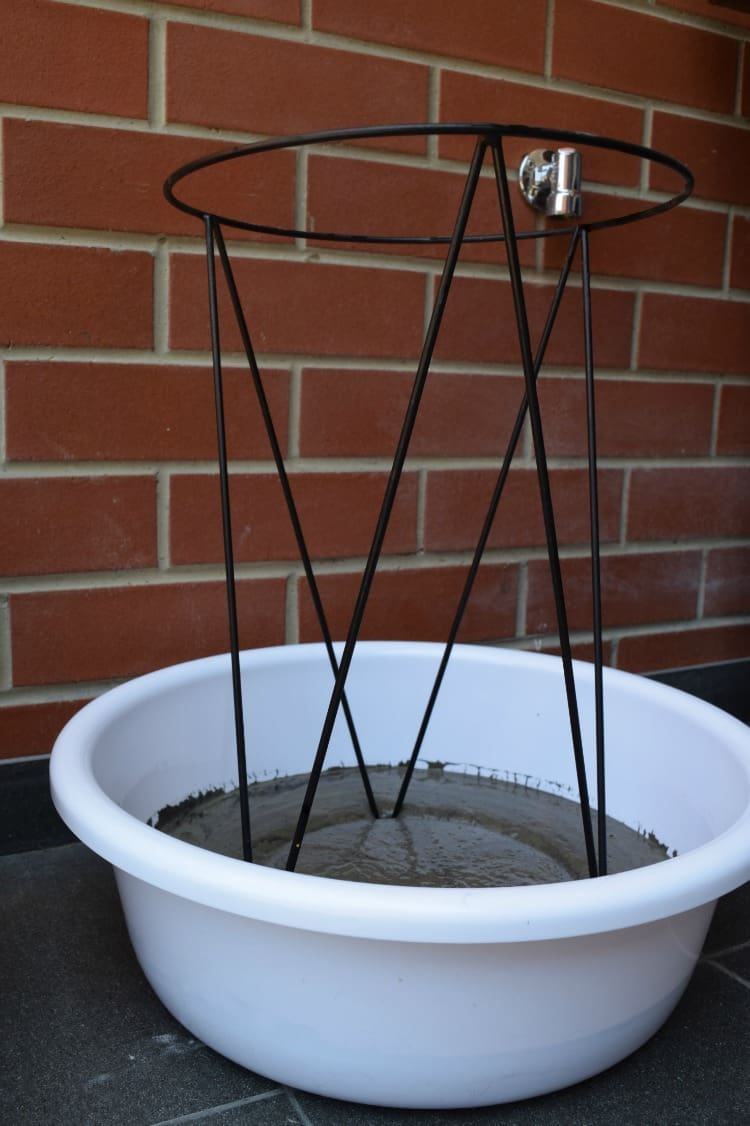 5. Allow to dry for 72 hours. This is by far the hardest step because curiosity can get the better of us, making us want to 'check' how it's going but any movement of the concrete while it's drying can cause it to crack so STAY AWAY!!
6. Once dry, gently turn upside down and the plastic container should just slip away.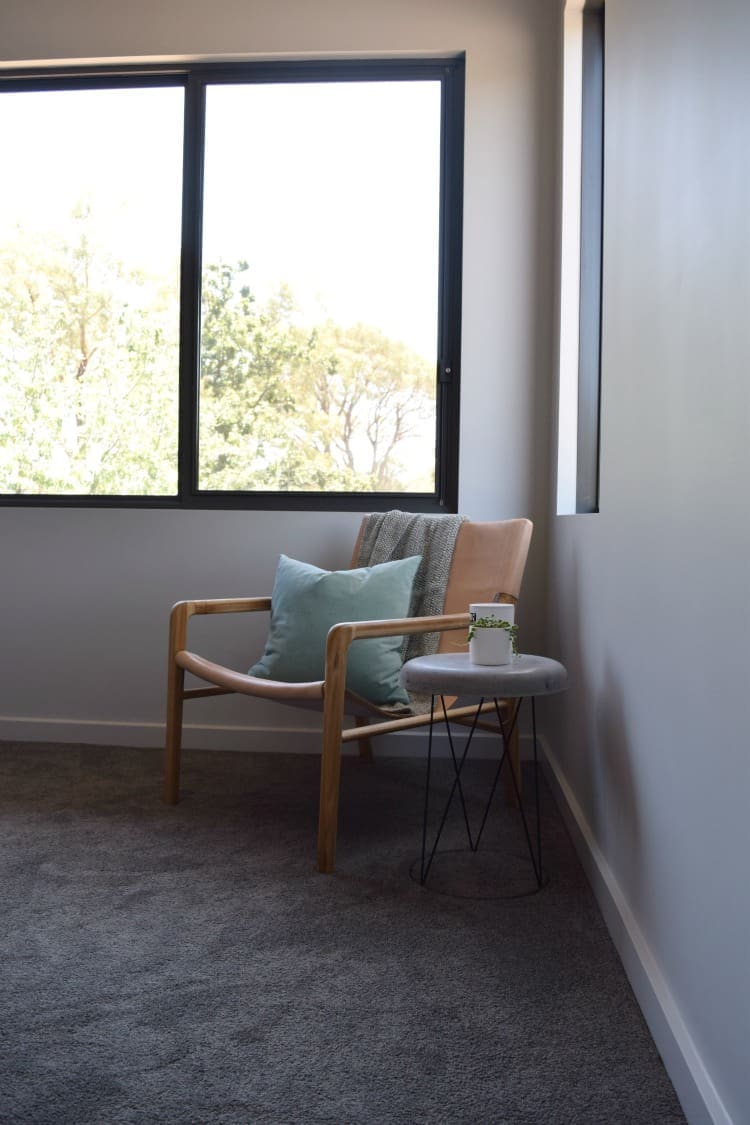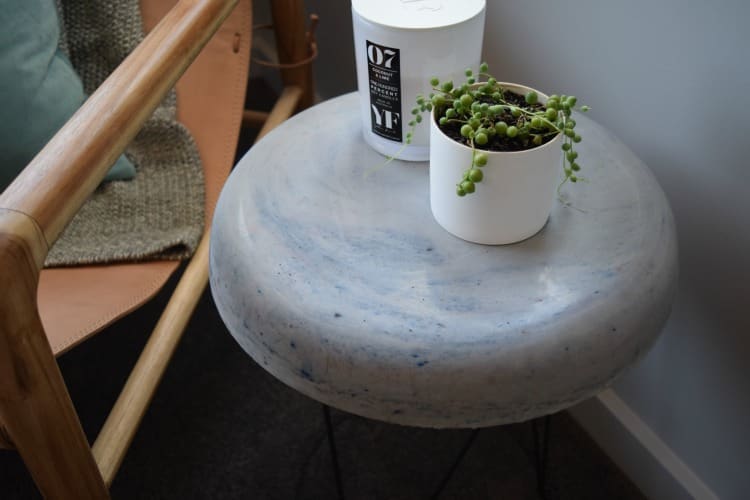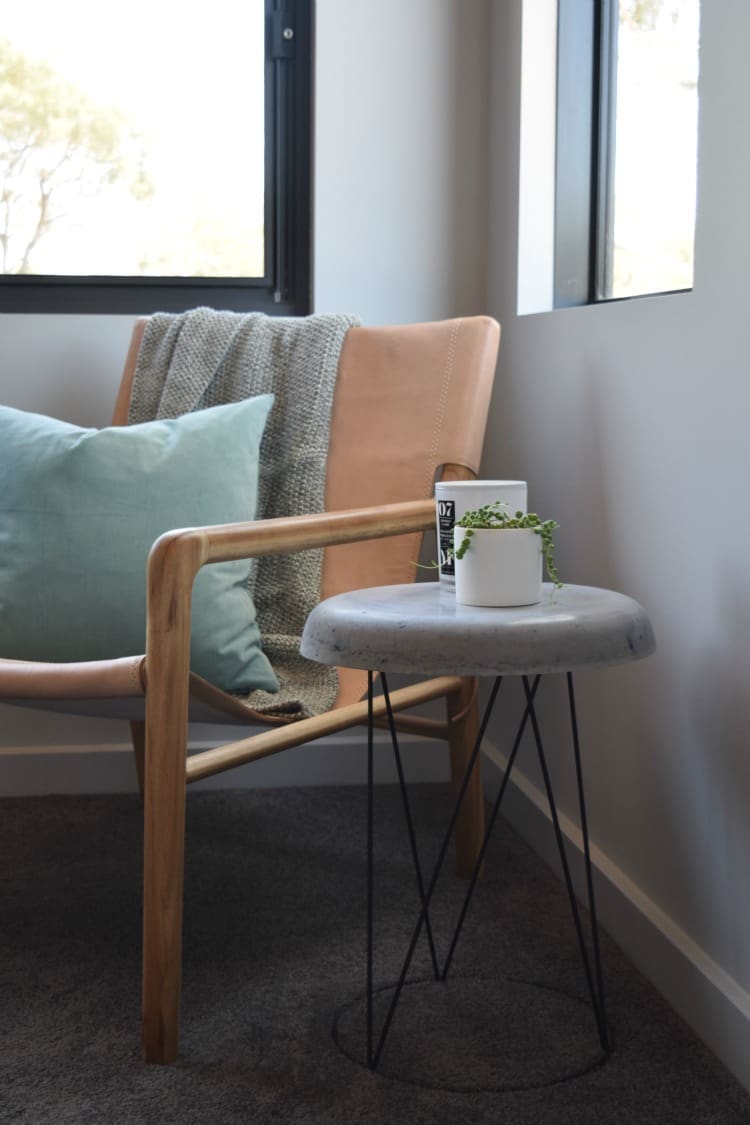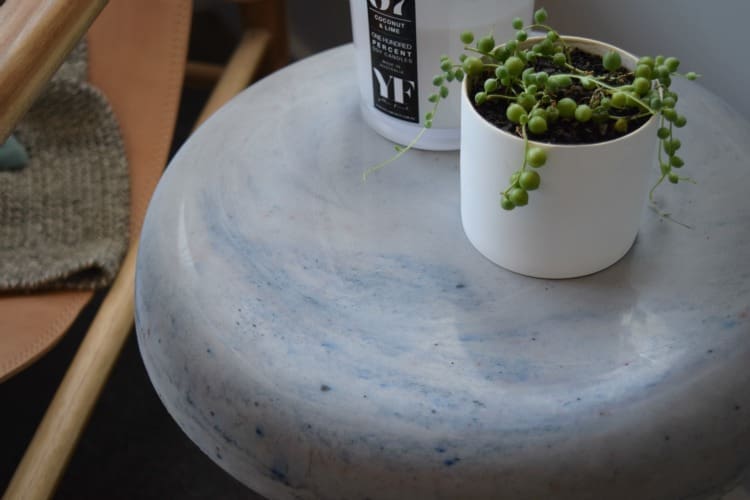 What do you think of our concrete side table? We love the unusual colours and patterns the dye creates and were surprised with how smooth and shiny the top turned out!