Prudence Caroline's colourful, abstract works are making a serious SPLASH on the interiors scene right now so we caught up with this Australian artist to find out more about her and her inspiration.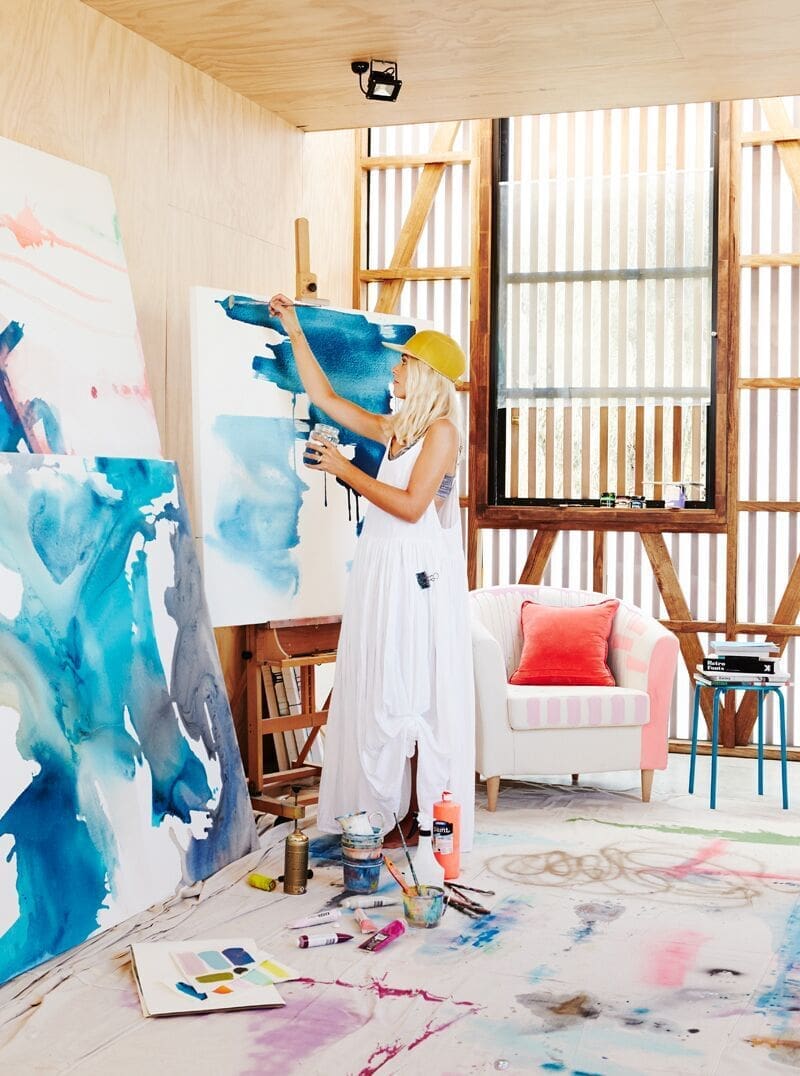 "I've always been interested in art and painting, and spent my weekends painting with mum just for fun!
"I started taking it seriously when friends and family started to put my work on their walls! I've had no formal training.
Once my work was featured on The Block and in a few magazines and I joined the creative crew at Greenhouse Interiors, I no longer had time for my day job, which was running my own beauty salon.
Born and raised in Jan Juc, Prudence describes her painting style as 'scruffy and haphazard' but what stands out most to us is her amazing talent with colour.
"My father actually calls me a 'colourist' rather than an artist… I'm not sure if that's a good thing," she laughs.
"How I paint really depends on how I'm feeling at the time. To me, bold intense colours have just as much impact as a soft palette. I draw inspiration from all around… my latest series was heavily influenced by hydrangeas in my garden."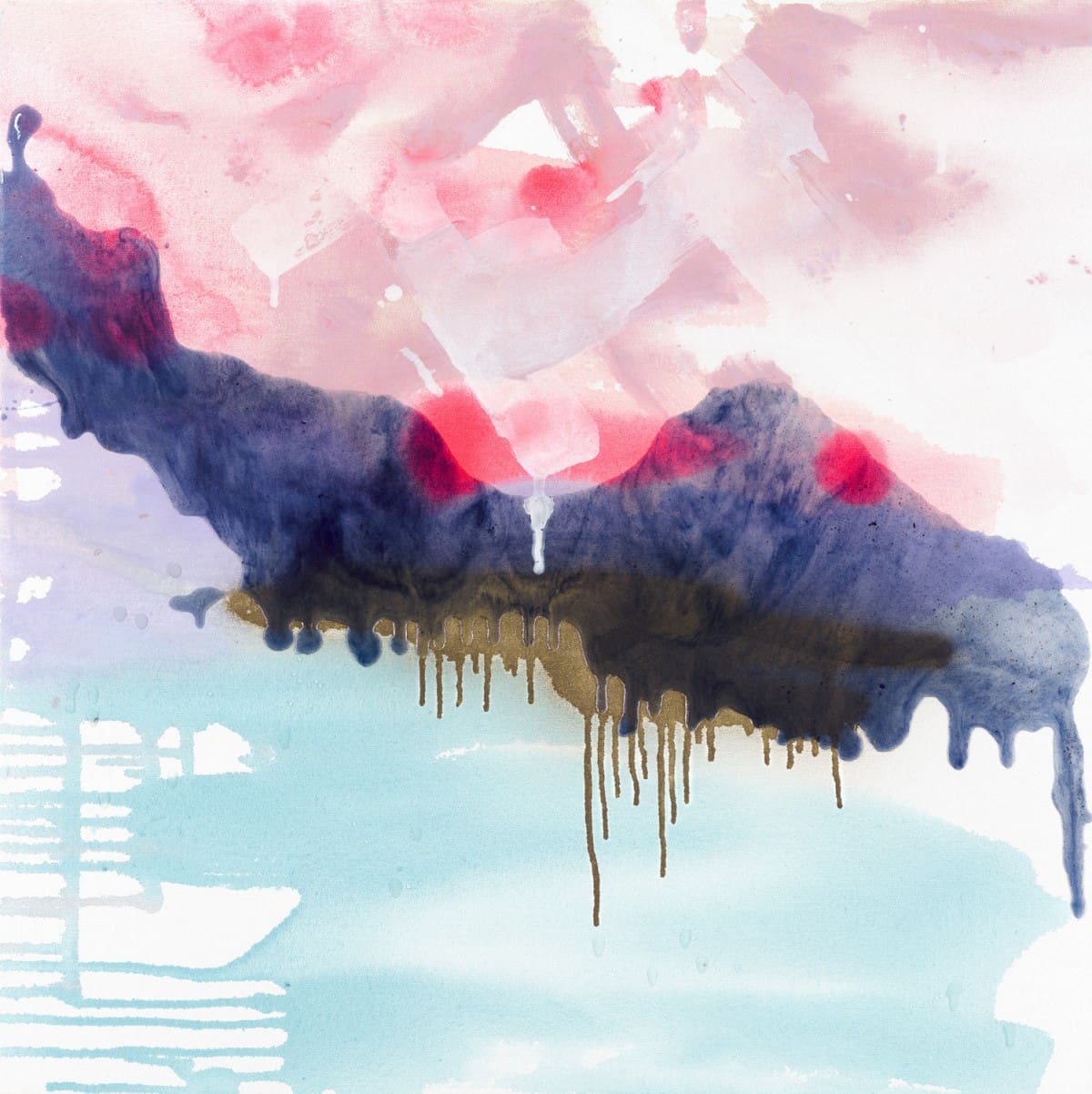 We wanted to know more about what inspires her work.
It's really all about the colour. My objective is to make you smile!
"My artworks are influenced by an eclectic mix of street art, textiles, mid century architecture, flora and fauna, sunshine and four legged friends."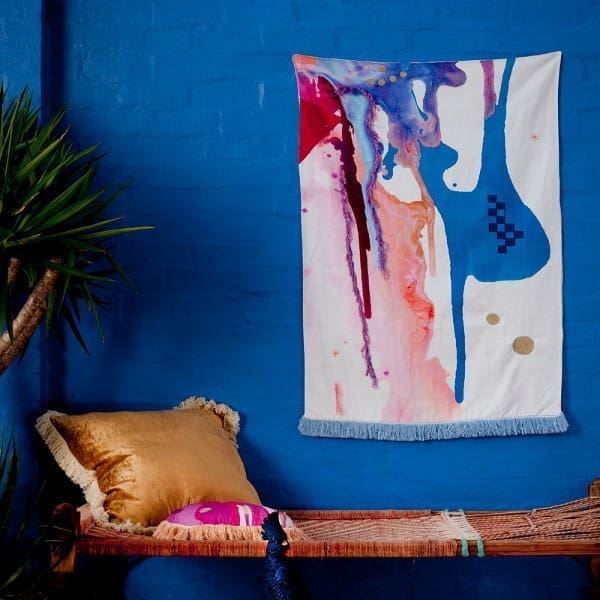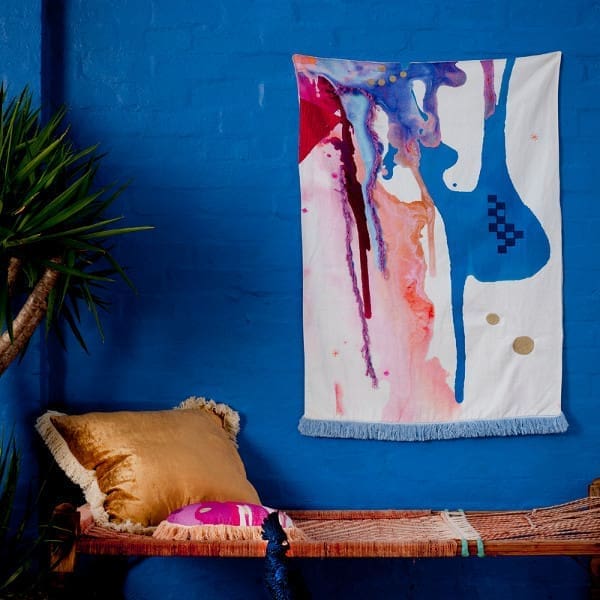 Your textiles are simply stunning, can you tell us more about how they came about?
"The idea for the textiles range came about after moving into our home last year. Looking around our home, I was inspired by a cobalt blue velvet armchair in our lounge and my own art on the walls.
"I would like to explore the world of textiles a little more and develop a few more products."
Between keeping up with commissions, launching new prints and launching your textile collection we can't imagine there's time for much else?
"Actually, I've just started doing abstract art workshops in Sorrento (that's Sorrento in Victoria, Australia). May sold out quickly but I think there may be one or two spots left in July.
"I'm also part of a super Greenhouse Interiors girl gang workshop in Brisbane later this month, with Julia teaching master styling, Emma Cleine of Lumiere Art & Co doing print making and Kaz Morton ceramics. We're hoping to travel to Perth next.
"And I've got lots of exciting collaborations and plans for the future — all top secret at this point!" she laughs.
Visit Greenhouse Interiors website to find out more about the workshops or to browse her incredible collection of art and textiles. You can also connect with Prudence on Instagram for some serious colour inspiration ♥