In June, we introduced you to Wood Melbourne — a gorgeous range of wood timber spouts, hand crafted by Oliver MacLatchy.
This 'carpenter, builder, tinkerer and inventor' has been at it again and has now launched a new, handmade concrete bathware and tapware range to reinvent the bathroom.
Related article: 5 bathroom trends to embrace according to Neale Whitaker
Related article: 15 stunning bathrooms that don't use white tiles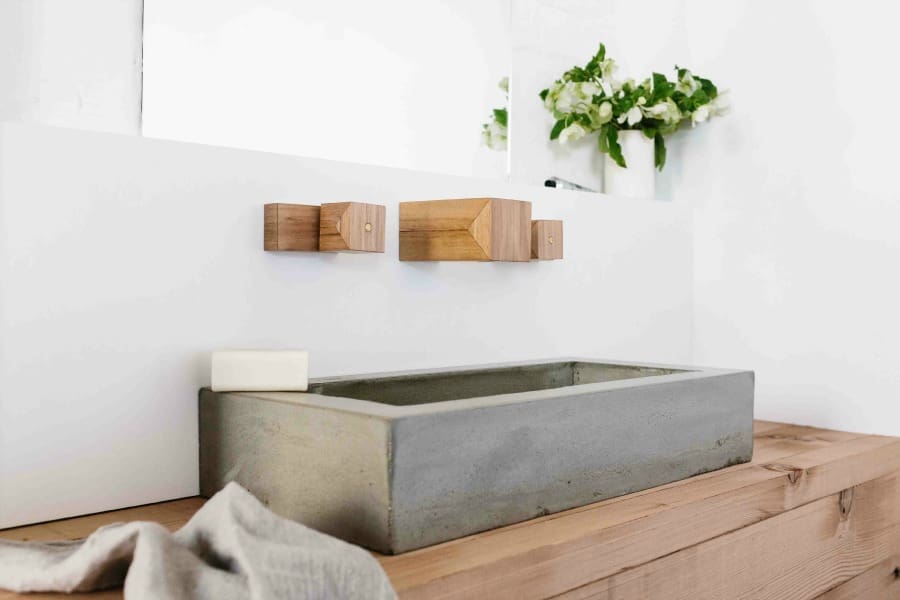 "It's exciting to expand the product range beyond just timber," says Oliver.
"I'm really proud of this range because they are such high quality products and the only concrete spout, taps and shower head on the market."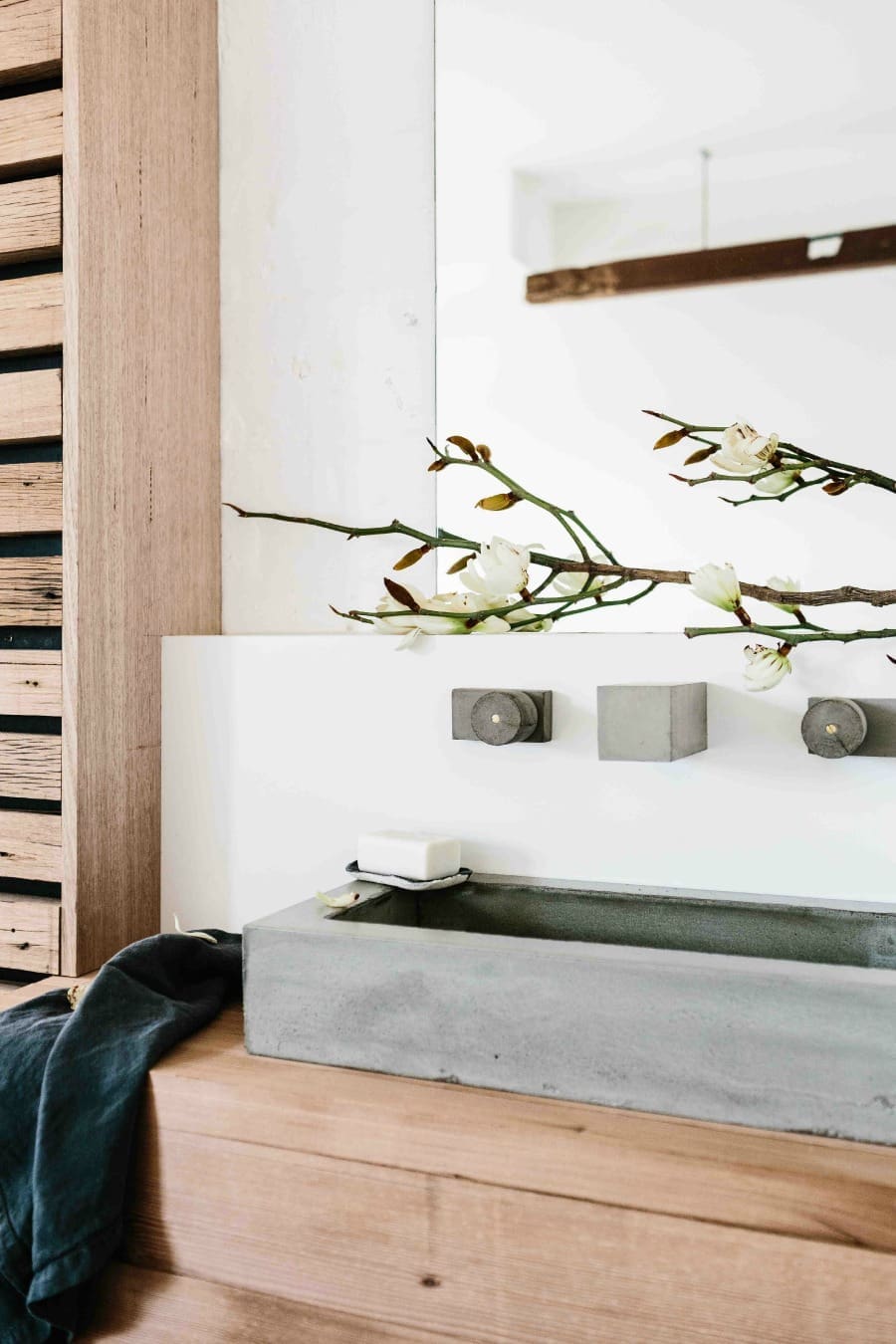 Wood Melbourne is providing unique handmade fitting options to reinvent bathrooms around the globe.
"The concrete range is quick and easy to install in your home. Just like the timber range, you simply unscrew your old shower head or spout, apply some Teflon tape and screw the new one on for a five minute bathroom renovation.
"They are also low maintenance and just require occasional cleaning."
We love the industrial chic of Oliver's new concrete range and can see it working well in residential or commercial applications.
You can contact Wood Melbourne directly by emailing oliver@woodmelbourne.com or visiting their showroom at 146 Melville Road in West Brunswick VIC (open 11am to 2pm on Saturdays or by appointment).
If you love Wood Melbourne's bespoke range of concrete bathware and tapware, you can discover the full range at www.woodmelbourne.com or connect with Wood Melbourne on Instagram.