We may be in the peak of winter in Australia but that doesn't stop us from daydreaming of warm summer days and enjoying the feeling of sunshine on our skin. Of course, it helps to have the perfect outdoor space to enjoy the summer months… and creating these can take a bit of time and planning. Perhaps this could be your next home improvement project to keep you busy (and feeling positive) over winter?! So let's dive into our top tips to design and create your perfect outdoor space for the summer holidays!
With a focus on easy outdoor improvement ideas or simple ways to have FUN outdoors this summer, we run through the best ways to make the most of your outdoor space.
Related article: Top 20 plants for your courtyard: Plants that love living in pots
Related article: Erskineville courtyard before and after: Making the most of a tight outdoor space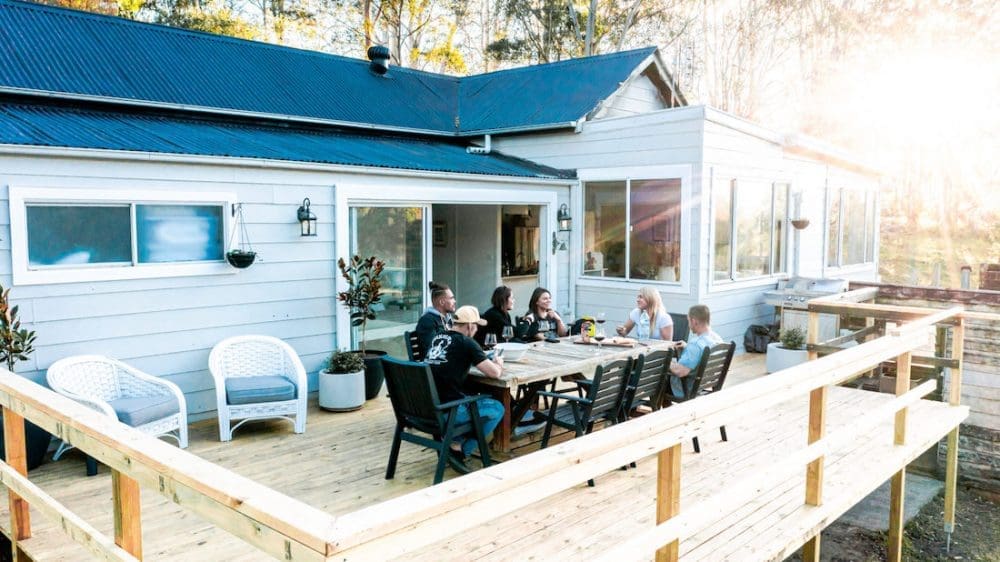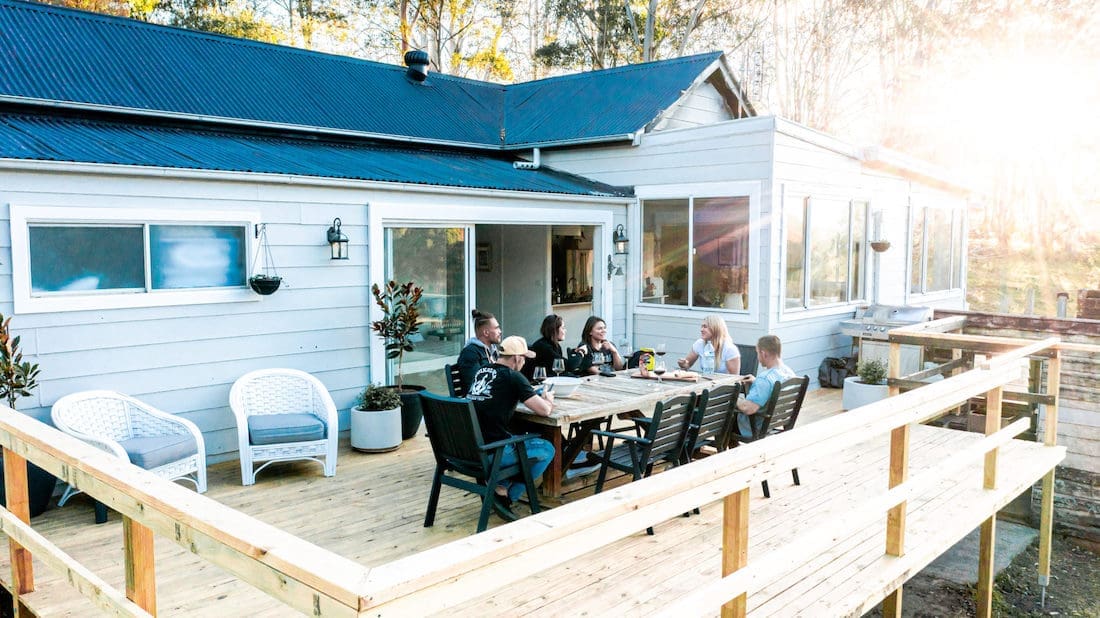 Assess your needs and options
Before picking up the tools, take the time to design for your needs. How large is your outdoor area or do you have a few zones? And what do you want to use your outdoor space for? By firstly considering how you want to use your outdoor space — and the opportunities and constraints of the area — you'll utilise the space to its full potential.
Popular outdoor zones to create include:
outdoor dining area to entertain family and friends
outdoor living area for casual entertaining
relaxing nook to enjoy a good book or cuppa
fire pit zone
meditation or yoga area
pool or spa (we can dream big, right?!).
And the list goes on! There are so many recreational areas you can create to make the most of your outdoor area.
As well as considering how you want to use the space, assess the area and any opportunities or constraints it presents. Are you positioned on a sloping block? Is it exposed to full sun? This is important, even if you only plan doing something small like adding a flower garden.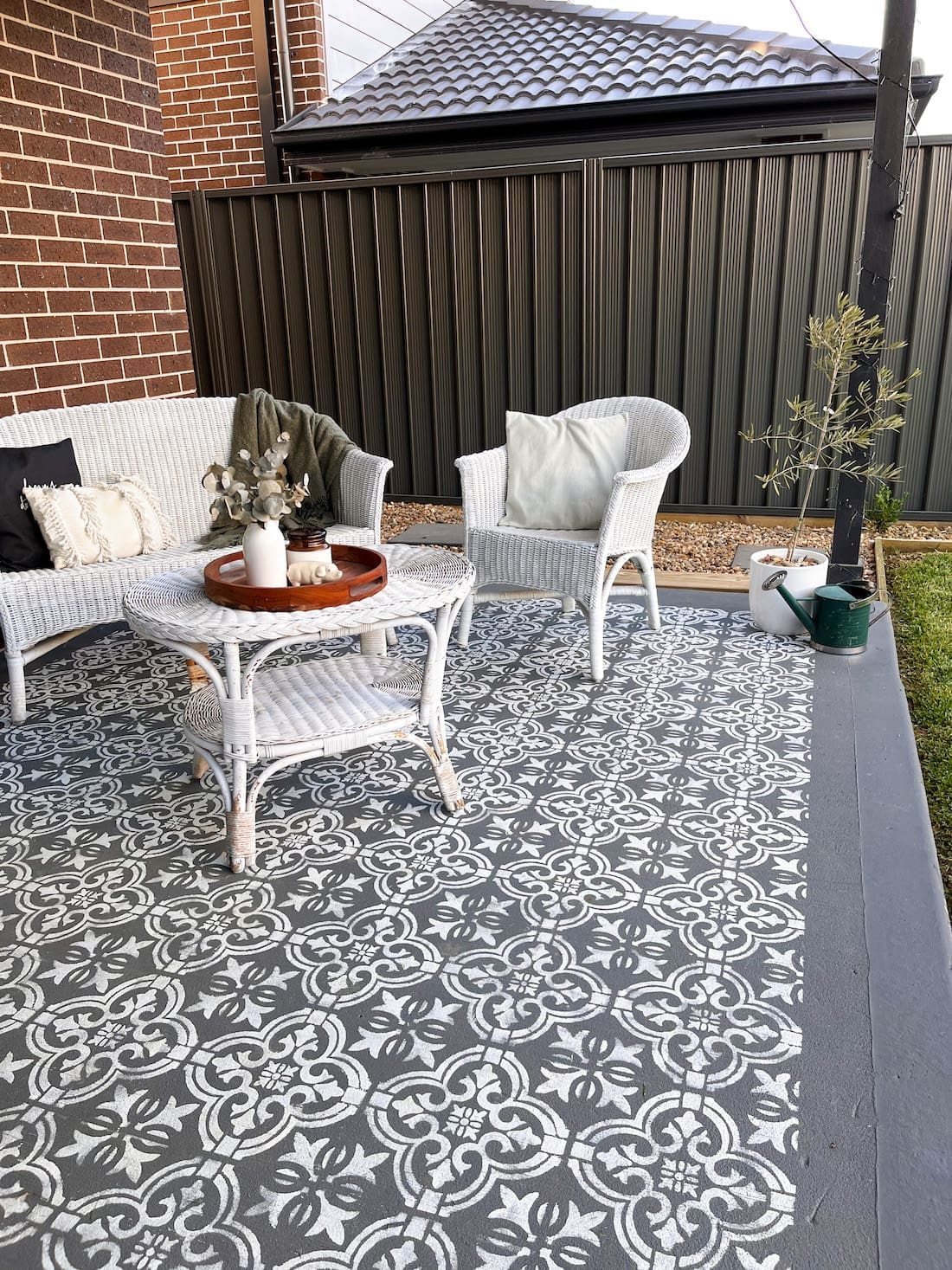 Create a cosy outdoor dining area
One of the most popular outdoor zones to create is an outdoor dining area. When done right, this can be like an extension of your home's internal living areas. And with a few additional inclusions, such as outdoor heaters, you can use it year round!
To create a warm and inviting outdoor dining area in your own backyard start by selecting a comfortable and stylish dining set that suits your taste and space. From country to Hamptons, contemporary and rustic, you'll be able to find a table setting to bring your design vision to life. Consider adding a charming umbrella or canopy to provide shade on sunny days.
For ambience, incorporate soft lighting such as festoon lights or lanterns that emit a gentle glow in the evening. Additionally, arrange potted plants and flowers to add a touch of nature and freshness to the setting.
To make your outdoor dining experience even more enjoyable, invest in comfortable cushions and outdoor-friendly tableware. Or, be party ready with a stylish bar cart area as well.
We used all these tips when we created a Hamptons outdoor dining space. See the surprise makeover here.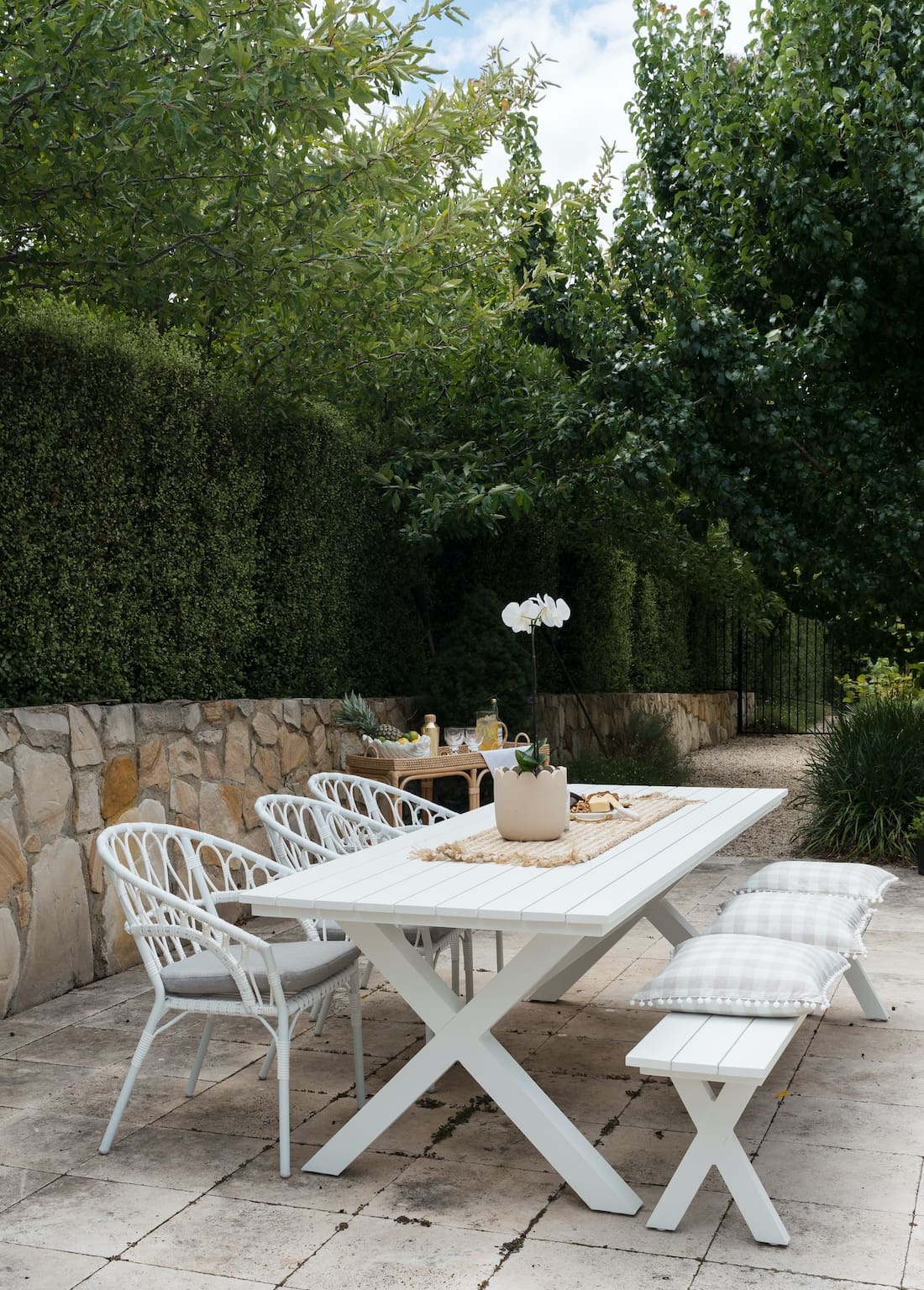 A place for relaxation: Invest in a comfortable outdoor bed
Not going to lie, one of our favourite outdoor zones is a relaxation space. An instant way to turn your outdoor space into a haven of relaxation is by investing in a comfortable outdoor bed. Whether it's a plush daybed or a hammock, having a dedicated spot for unwinding is essential for enjoying your summer holidays.
Choose a bed that is designed specifically for outdoor use, with weather-resistant materials that can withstand the elements. Opt for soft, padded cushions and pillows that invite you to sink in and unwind. Consider adding a canopy or a shade sail to provide protection from the sun.
With an outdoor bed, you can indulge in leisurely afternoon naps, lose yourself in a captivating book, or simply enjoy the gentle breeze and sounds of nature. Make this tranquil space your own oasis for ultimate relaxation this summer.
Find the right plants and flowers for your garden paradise
Makes your garden a vibrant paradise by carefully selecting the right plants and flowers. Start by considering the climate and sunlight conditions in your area to choose plants that thrive in those conditions.
For a burst of colour, opt for a variety of flowering plants such as roses, camellias or dahlias. Incorporate aromatic herbs like lavender or rosemary to add a delightful fragrance to your garden.
To create depth and texture, mix different plant heights and foliage types. Introduce climbing plants or vines to cover walls or trellises, adding a touch of natural beauty to your outdoor oasis. We have an easy outdoor green wall DIY tutorial using climbing jasmine here. Remember to choose low-maintenance plants that require minimal watering and upkeep, allowing you to spend more time enjoying your garden rather than tending to it.
By selecting the right plants and flowers, your garden paradise will come to life, offering a picturesque backdrop for relaxation and creating a serene and inviting atmosphere throughout the summer season.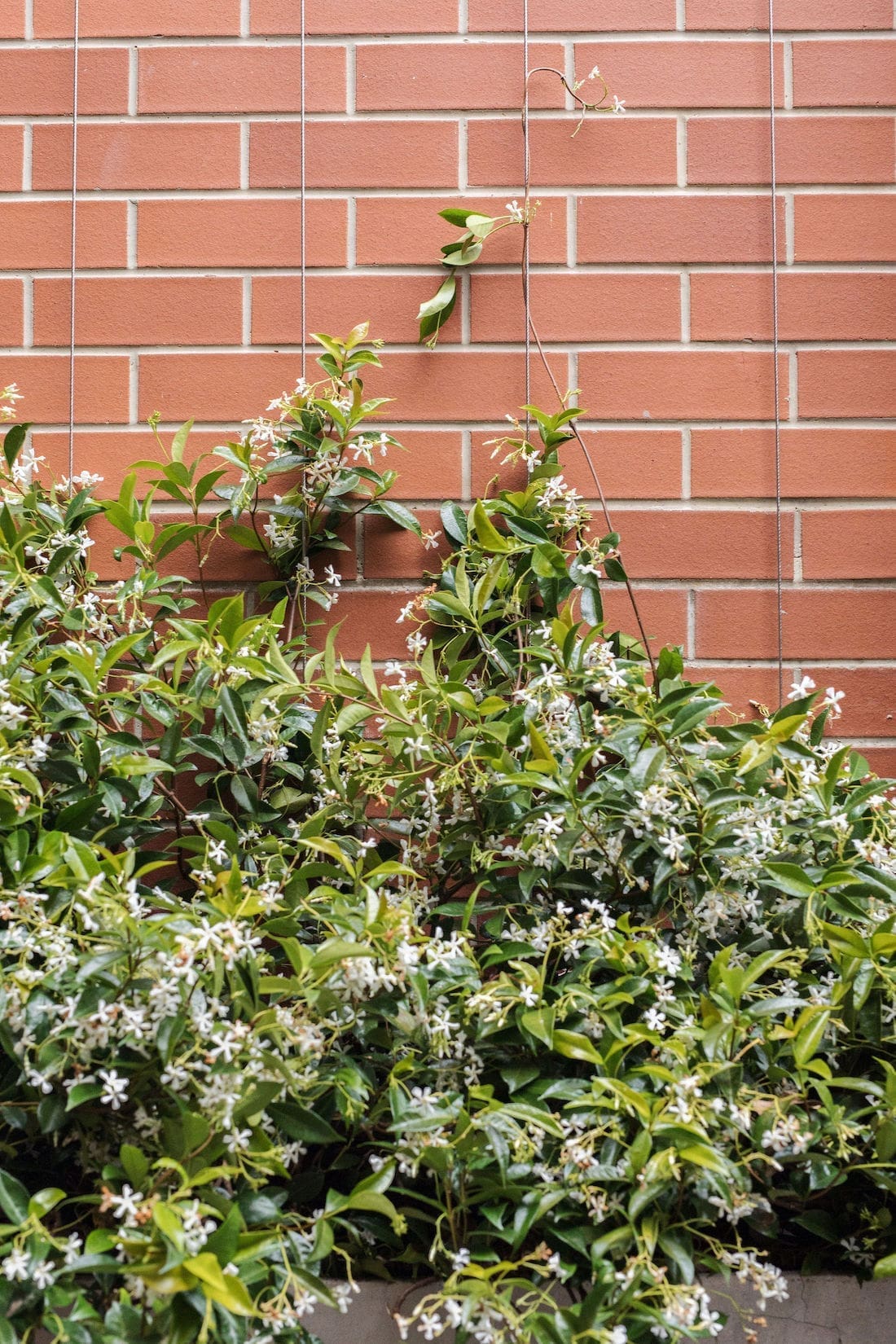 Let the whole family have fun with a bunch of outdoor games
Make your summer holidays even more enjoyable by engaging the whole family in a variety of outdoor games. Create a playful atmosphere and foster quality time together by introducing entertaining activities suitable for all ages.
Popular outdoor games include:
backyard cricket
soccer
giant Jenga
bocce
horseshoes
backyard golf.
But there are many more backyard games, including classic games like badminton and croquet, that can bring out the competitive spirit and provide hours of fun. Set up a makeshift volleyball or football pitch for energetic team games.
If you have limited space, opt for games like frisbee, bean bag toss, or ring toss that require minimal equipment and can be enjoyed in smaller areas.
Water-based games such as water balloon fights, water gun battles, or a slip 'n slide are perfect for hot summer days, providing refreshing excitement for everyone.
Remember to provide ample shade and refreshments, and encourage friendly competition and laughter as you create lasting memories with your loved ones.
Make an inviting outdoor bar for garden parties
If you are a fan of garden parties and like to entertain your guests, what about investing in an outdoor bar? In this way, you can create a dedicated space where drinks can be served, and conversations can flow freely.
You can start by selecting a bar cart or a sturdy outdoor table that complements your garden decor. Arrange an assortment of glassware, cocktail shakers, and drink dispensers for a professional touch. Install shelves or hooks to keep bottles and bar accessories within easy reach.
Consider adding a mini-fridge or a cooler to keep beverages chilled, especially on hot summer days. Decorate the bar area with fairy lights, bunting, or a chalkboard menu to add a festive and welcoming touch.
Did you pick up any new ideas on how you could create an epic outdoor space for the summer holidays? Or do you have a different idea you could share? Let us know in the comments below!