We love it when artists have their own style and who do things a little differently. It makes them truly unique and stand out amongst the crowd, which is exactly how we'd describe Raelean Goodacre from Paper and Flower.
We sat down with this multi-talented artist to discover more about her work merging photography and nature in her layered artworks.
Related article: Discovering the beautiful and unique embroidery art of Fleur Woods
Related article: Emilio Frank Design, modernist art for the home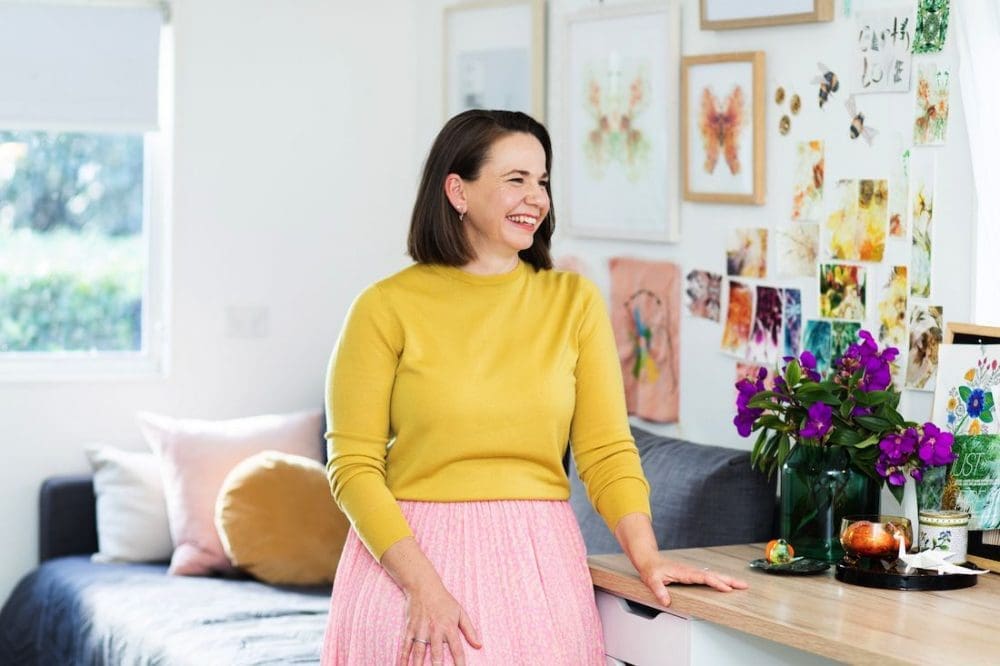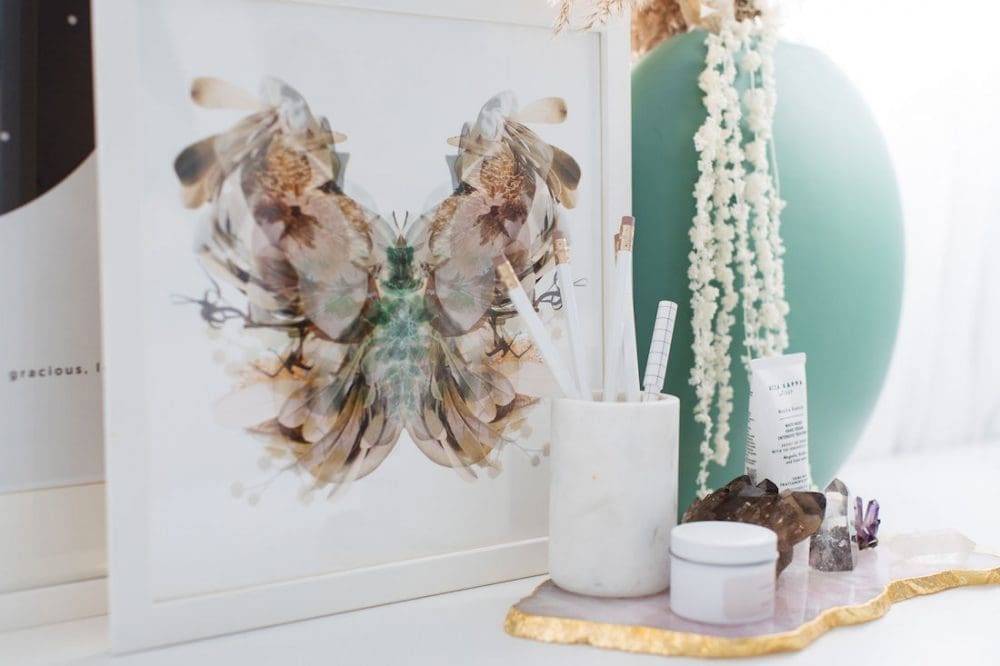 Photographer, artist, mum, wife, graphic designer… Raelean from Paper and Flower wears many creative hats.
"I live with my husband Dave, 3 kids — Zach, Jude and Olive — and our much adored black groodle, Pepper. We're lucky enough to live in the north of Sydney where we have a national park at the end of our road to explore, and lots of family and friends close by.
"My studio for Paper and Flower is my favourite room in our house. It's a small converted 1960's garage. Thanks to COVID, I've recently had to move a few bits of my crafty stuff aside to make room for Dave to work in here too!" smiles Raelean.
"I've always been creative, studying photography and sculpture at university. My Dad taught me how to swing a hammer and my Mum taught me how to sew.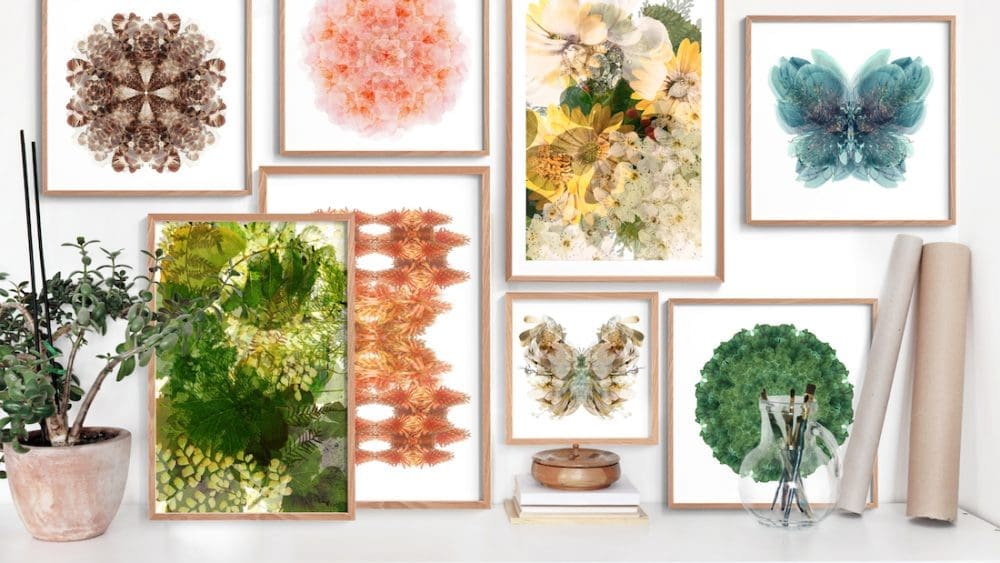 Raelean's artworks feature intricate photographs of natural elements which she then turns into magical works of art.
"I take a lot of photos! I recently checked my files and I have over 4,000 photos!" she laughs.
"On my morning walk, our travels… anywhere I see an interesting flower, leaf or organic loveliness, I have to take a photo. When I take a photo I don't just see a flower. I notice the shapes, colours, textures and all the tiny details.
"From each photograph, I digitally remove the background so all that's left is the beautiful flower or element I want to use. My creative eye sees it as building a 2-dimensional sculpture with layers of digital detail.
"Each artwork I create can be made up of dozens and dozens of layers. On its own, each layer is simple, however when placed on top of the next, it highlights each delicate detail, the stunning colours and beautiful textures.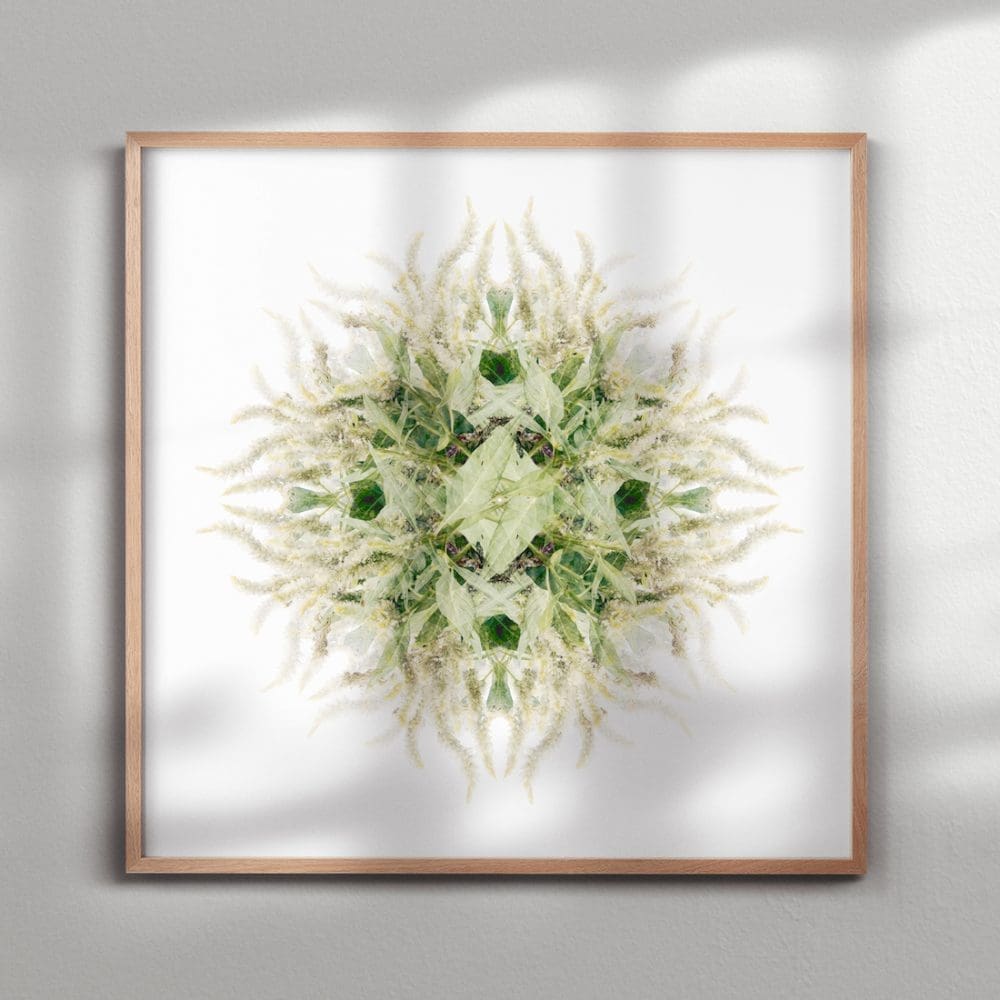 With pieces ranging from joyful and colourful to soft and serene, Raelean simply works with what nature gives her.
"Paper and Flower is all about the flowers! As you described, they're everything from joyful to serene, so they provide a never ending supply of inspiration.
"I go for a walk most days and nature reveals a constant rotation of beauty.
"My favourites pieces are the ones that seem a little more magical. The pieces that seem to have the perfect mix of ethereal and earthly… light and dark. I always like the ones that have a bit more of an edge to them."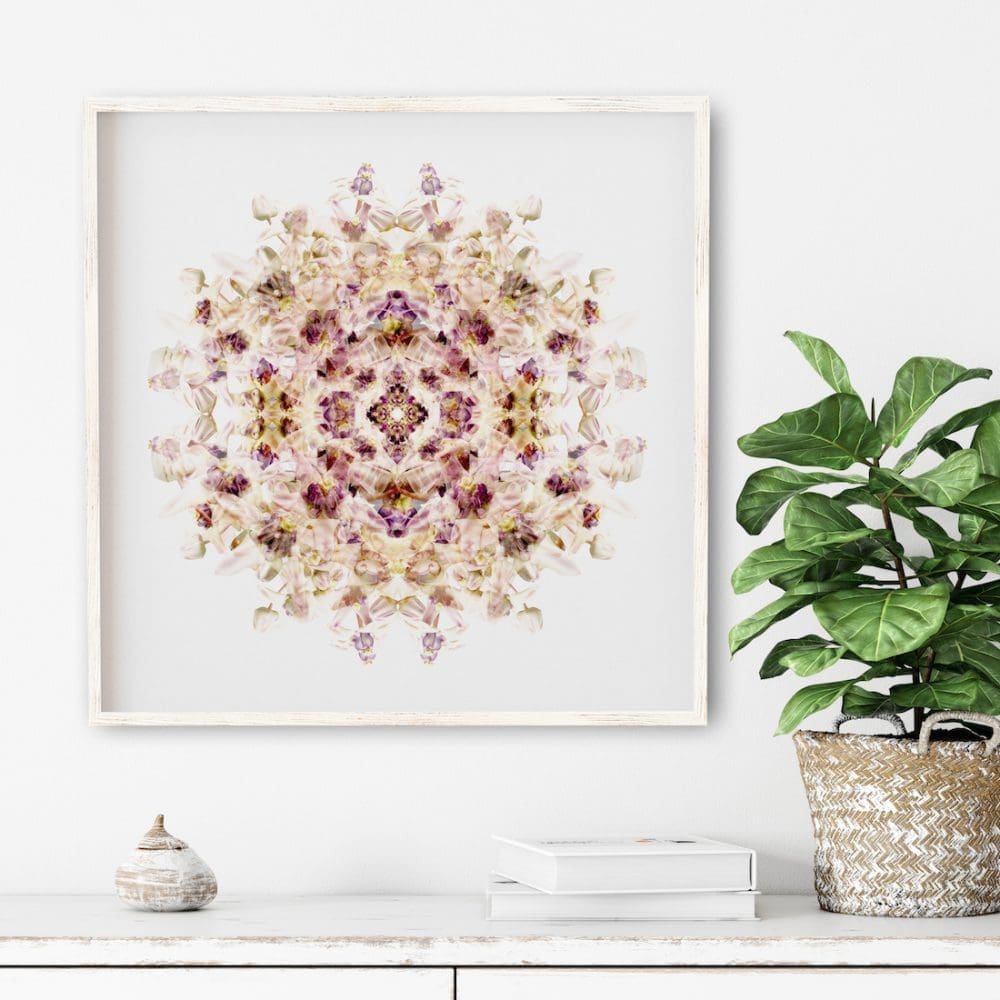 Grateful to be working as her own boss in a creative industry she loves, even Raelean admits things don't always go to plan.
"Some days I can't quite believe this is my job. Being my most creative self and getting to call it work is pretty special," says Raelean.
"I love the feeling I get in the moment when a piece of art all comes together. It seems to sing, and that feels good.
"It does have its challenges, though. I like to think of creativity as a dance. It's not always graceful or even beautiful — sometimes it's clunky and ugly.
"But you have to do it. Get up, turn the music on and do the work. And I just love this quote from David Young…
"To keep things interesting for myself and my customers, I've been working on some new artworks. They're something a little different to what I've done so far and I love them.
"I'm also working on some products that extend beyond framed art. Think textiles and wallpaper! I'm really excited about these!"
It seems there are even more beautiful things on the horizon for Paper and Flower. And we for one can't wait to discover what they are! To see more of Raelean's creations, visit the Paper and Flower website or check out her Instagram page.