In celebration of launching the design challenge with Duchess & Deco, we're sharing the work of one artist and surface designer who's already made a name for herself in the industry — Shana Danon of Emilio Frank Design.
Her vibrant modernest style, and colourful abstract works, are boldly unique and we're excited to have her with us today!
Tell us a bit about yourself and how you became a designer?
"I grew up in a family of artists who nurtured my passion to become a maker and work with colour across a variety of media. From an early age, I was surrounded by handmade fibre art, ceramics, painting and craft," says Shana.
"My previous company 'Organised Clutter' was one of Sydney's first professional organising businesses — decluttering, organising and restyling homes to maximise space, inspire creativity and educate about mindful purchasing and the environment.
"I decided to combine working in interiors with my love of visual arts and studied Colour + Design, followed by Surface Design, so I could apply my emotive artworks, patterns and illustrations onto products for the home.
"When I placed as runner up in the Designer Rugs / ISCD awards for 'Hourglass' and had my rug design produced by Designer Rugs, it inspired me to continue pursuing my passion and form 'Emilio Frank Design'."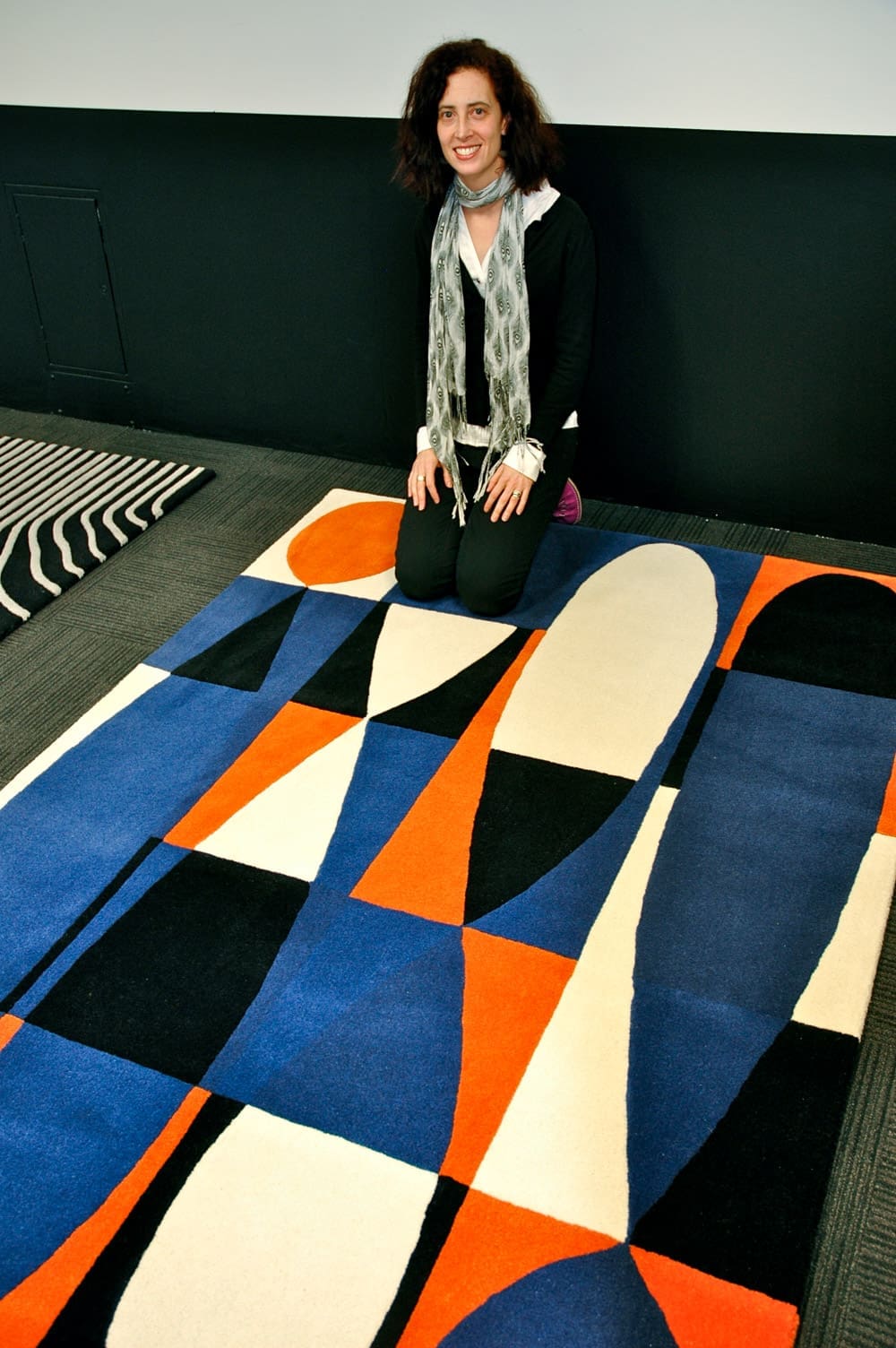 How and when did you launch your company?
"Emilio Frank Design was launched in June 2015 (named in honour of my creative grandfathers, Emil + Frank). In my first year of business, I focused on learning as much as I could about the industry, from finding like-minded suppliers, to expanding my skillset, building a community on social media and developing my brand. I produced my first series of limited edition art prints, a collection of textile designs for quilt making and another for fashion, as well as a small range of homewares.
"In my second year of business I am continuing to explore new avenues — exhibiting artworks in galleries, showcasing products + prints at artisan markets, completing artwork commissions for residential and corporate properties, and collaborating with local makers. At each stage I am enjoying the learning process, while growing my brand."
You've got a collection of homewares, tell us about them and is this an area of your business you want to grow?
"Last year I designed and locally produced a collection of tea towels and mugs — vibrant retro inspired patterns with a sense of whimsy. It was a great experience to work with a design from start to finished product.
"I am passionate about all aspects of the home and its role in creating a nurturing balance of comfort, function, creativity and aesthetics and would like to grow this side of the business — either producing it myself or collaborating with fellow colour lovers."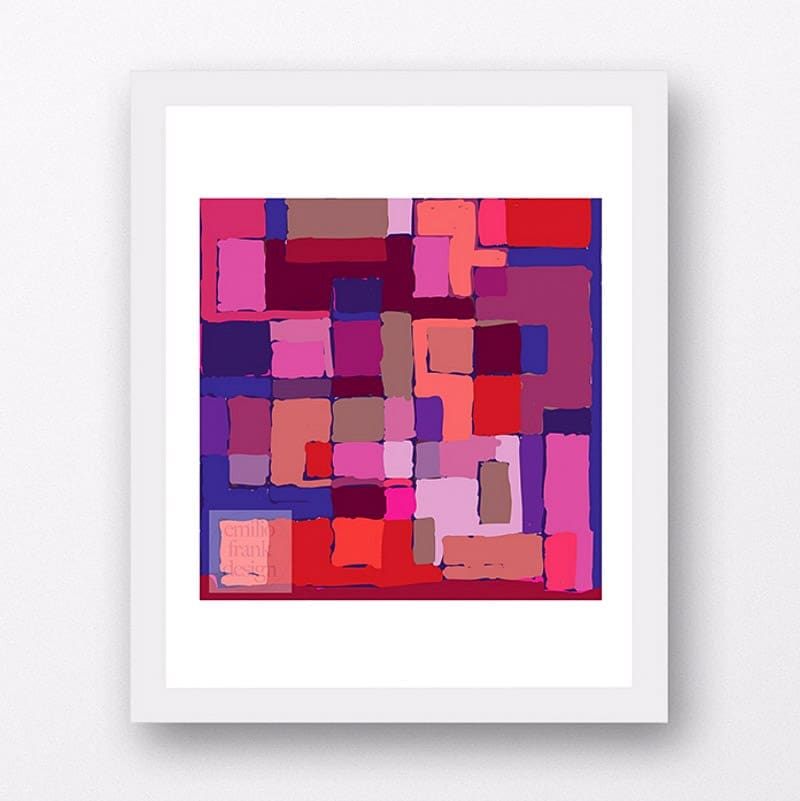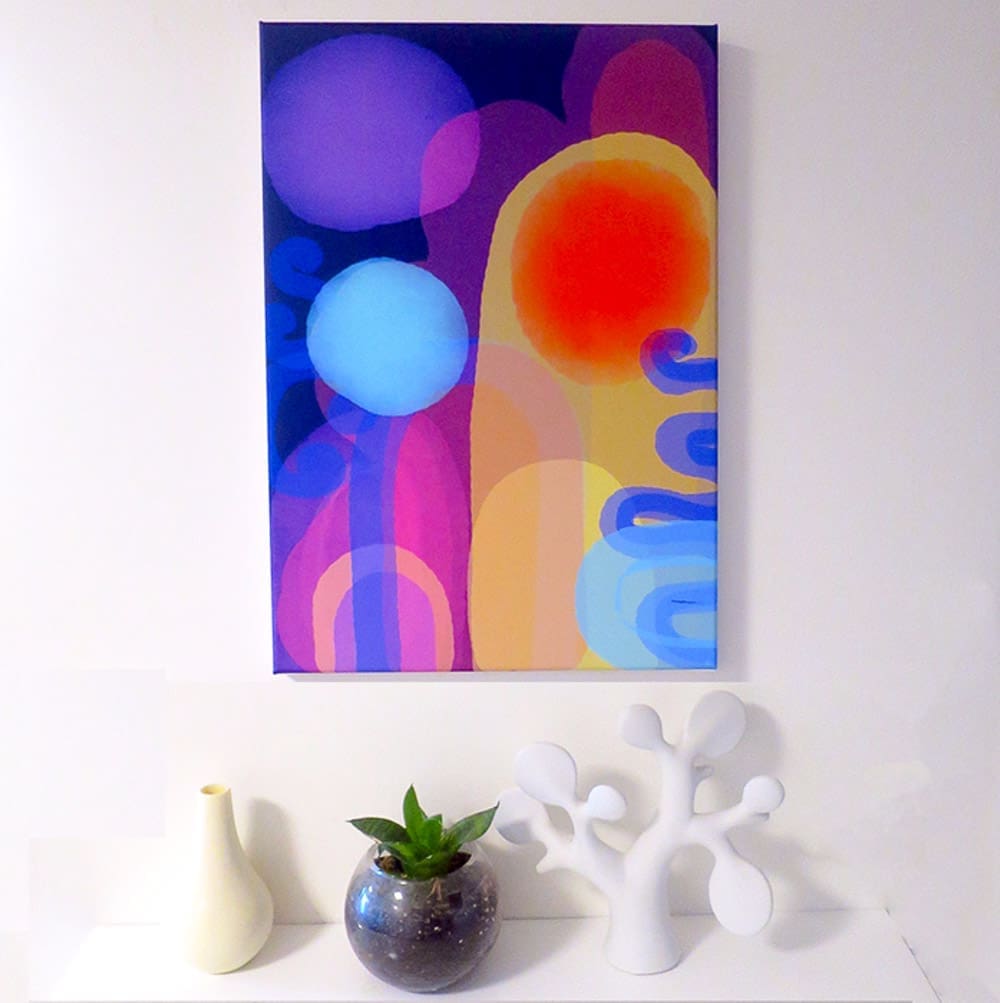 Your rug with Designer Rug is incredible. What was the inspiration and design process?
"Thank you so much. The Hourglass rug design was inspired by an earlier brief to create from an everyday object. I selected a miniature plastic hourglass my boys were using in a board game. My signature style is to work with organic lines and curves, and after a series of sketches I developed the final design.
"The 'Hourglass' reflects passing of time (when vertical) whilst simultaneously representing the contrasting symbol of infinity (when horizontal). The design represents the balance of living in the moment and enjoying each day, while treasuring memories for the long term. The complementary colours worked well with classic black + white neutrals to give a contemporary feel to modernist beginnings. An alternate colourway of berry + indigo is also available, for a more moody vibe."
Can you share any current collaborations? Or give us a preview as to what's next?
"I am currently working on a wallpaper design collection and have just completed my first public artwork for a traffic light signal box in Five Dock.
"I intend to spend more time in the studio working on a collection of original artworks and continue to build my portfolio of design for interiors.
"High on my bucket list would be to collaborate with Marimekko, Kartell, or Gorman. I'm thrilled to be working in an industry that I love and excited to start each morning in the studio."
Looks like there's no slowing down for Shana in the near future! If you love the look of her original designs, you can browse her range of products here.