When Pippa Oostergetel launched her own textile brand, Squeak, it was for her love of art and desire to use latest technology to offer products that are truly unique.
"After graduating from textile design and travelling for a bit, I worked for many years designing products for other brands.
"I designed kitchenware and bedlinen… but felt restricted because all I wanted to do was create artwork so I started designing silk scarves with my own designs.
"Silk scarves just seemed like a natural and easy place to start — I love to wear them and they're essentially a blank canvas to work on.
"I only ever thought I'd have a few scarves on an Etsy store but now three years later, Squeak has just gotten bigger and bigger."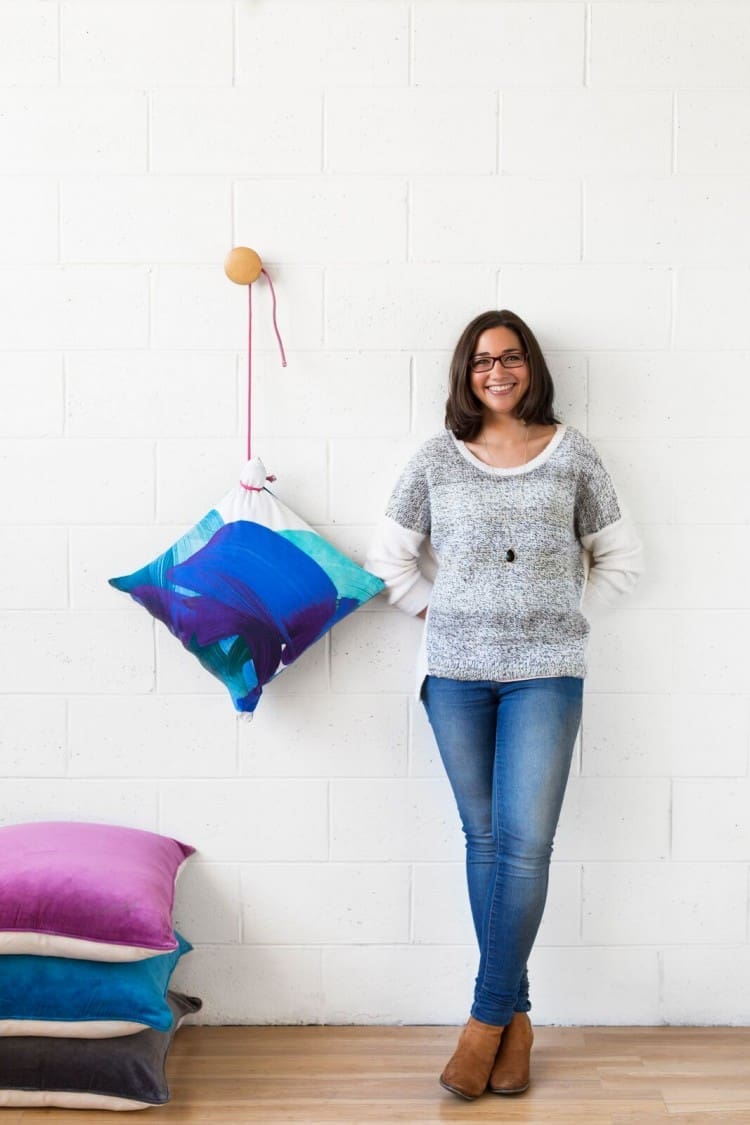 She credits Life Instyle trade show for helping propel her business.
"I participated in First Instyle which is an opportunity to have some of your products displayed on a table with other newcomers at Life Instyle (rather than buying a full stall) and started getting a lot of interest from there.
"At the third trade show, I wasn't a newbie any more and would have had to buy a full stall which is a big investment. I decided I really needed to go hard at it and kick things up a notch to make it worth my while and went crazy getting my designs on quilts, dressing gowns, bags, scarves and so much more," laughs Pippa.
"Some of those products I haven't continued but others, like the bags and scarves, have become my best sellers."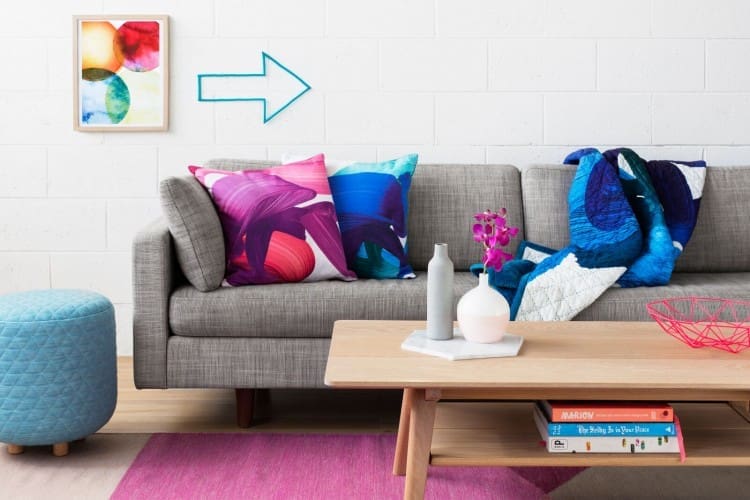 We love how Pippa combines photography into her works and wanted to know more about her design process.
I like to design using lots of colour and photography.
"I mentioned that I lived overseas for a while when I finished studying so I have lots of photographs that I incorporate into my work and I'll add graphic overlays to these. Other times I'll draw or create the designs from scratch.
"Over time I'm learning what designs people want and my work is maturing so there's been quite an evolution over the years."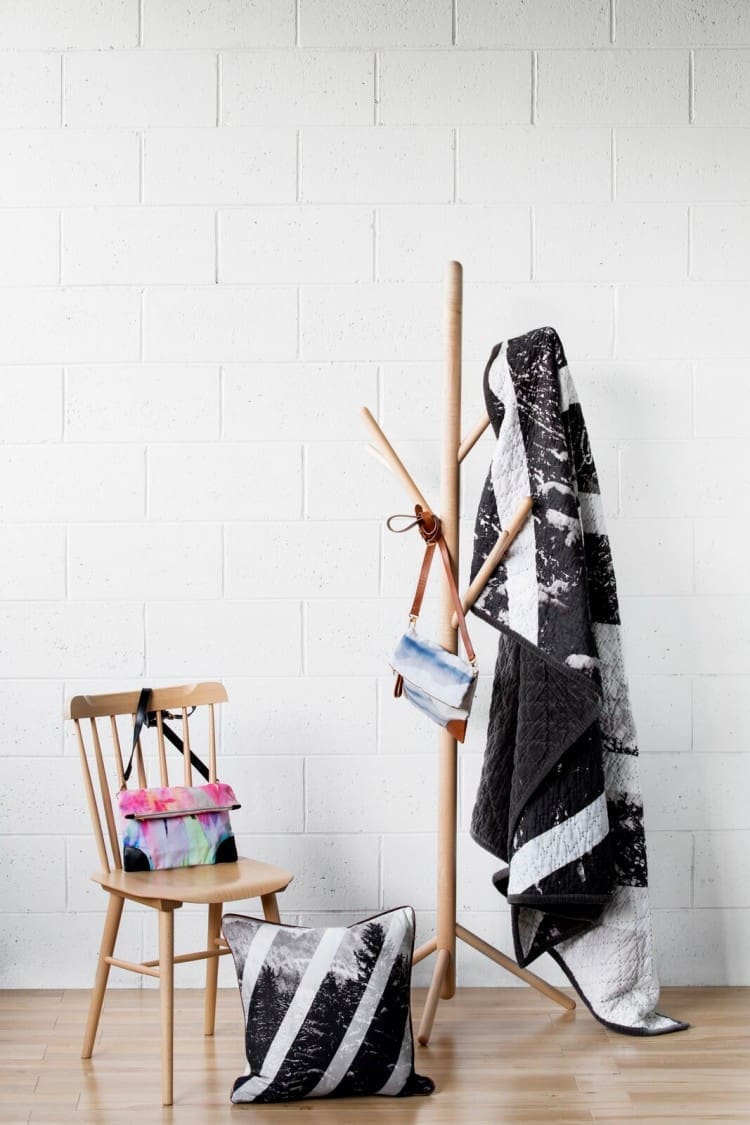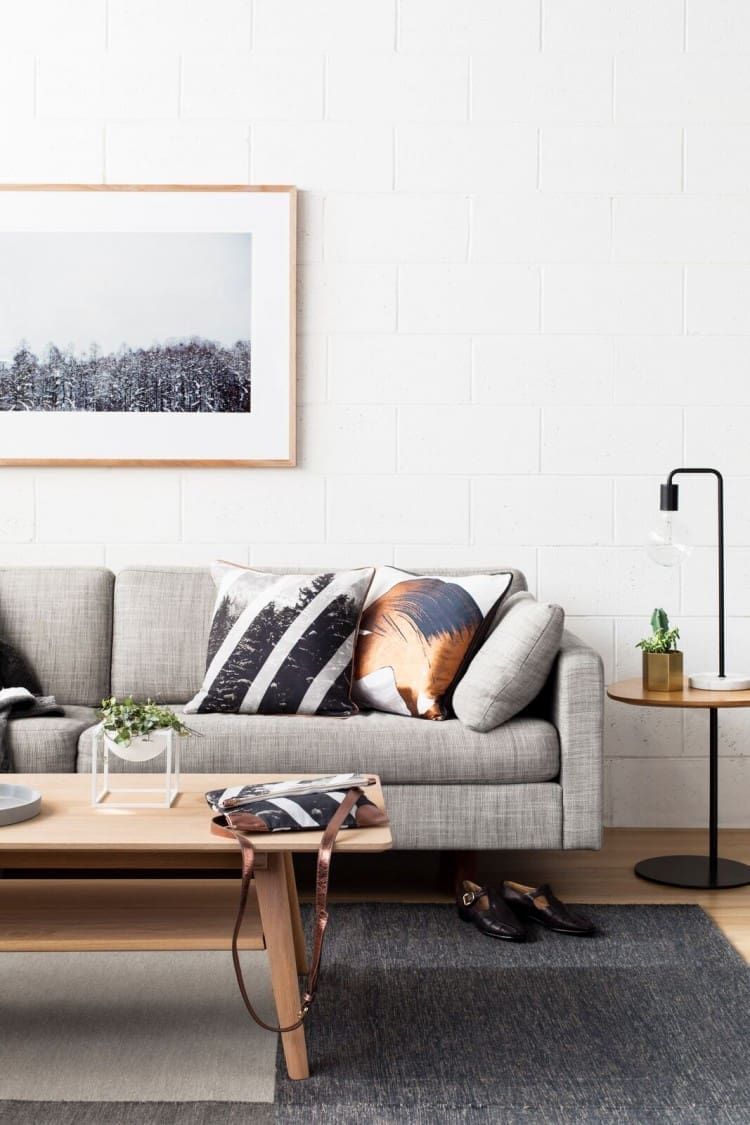 And a recent addition to the collection has been metallic foiling.
"I like to use current technology to offer products that are different. Digital printing was something I wanted to do for many years because it allows the designs to be as photographic, detailed and colourful as possible. It was difficult to get it over the line with my previous employer as they said it was too expensive (and it is!) so this was something I began doing as soon as I launched Squeak.
"Recently I've begun adding metallic foiling on top of these designs and the next collection will be even more different!"
Ohhh we can't wait to see what Pippa comes up with next!
Check out Squeak's online shop for more or connect on Instagram.