Supported by Godfreys
If you're looking for more eco-friendly ways or quicker ways to keep your home clean, then this review will be of interest to you!
A top quality steam mop has been on my wish list for some time, so I was really excited to trial the Hoover Dual Steam Plus Steam Mop from Godfreys.
Related article: Best essential oils for cleaning and our top cleaning HACKS
Related article: 50 quick cleaning tasks and decorating updates to get your home ready for spring!
Key features
The main reason I've been wanting a steam mop is to quickly clean and sanitise our floors without using harsh cleaners. Partly because Patrick is still crawling and I want to keep those cleaners away from him and also because our flooring materials (natural timber, polished concrete, marble and encaustic tiles) cannot be cleaned with most cleaning products.
I love that this machine heats up in less than 30 seconds and is ready to go!
The mop did a great job of cleaning our floors without any cleaning products and even cleaned the grout in our showers like new.
It can be used as a steam mop as well as a detachable handheld steam cleaner so I can also use it to clean baby toys, walls, or just about anything else. There are 14 different brush and nozzle attachments so you can find the ideal one to suit your cleaning needs — right down to a window squeegee kit.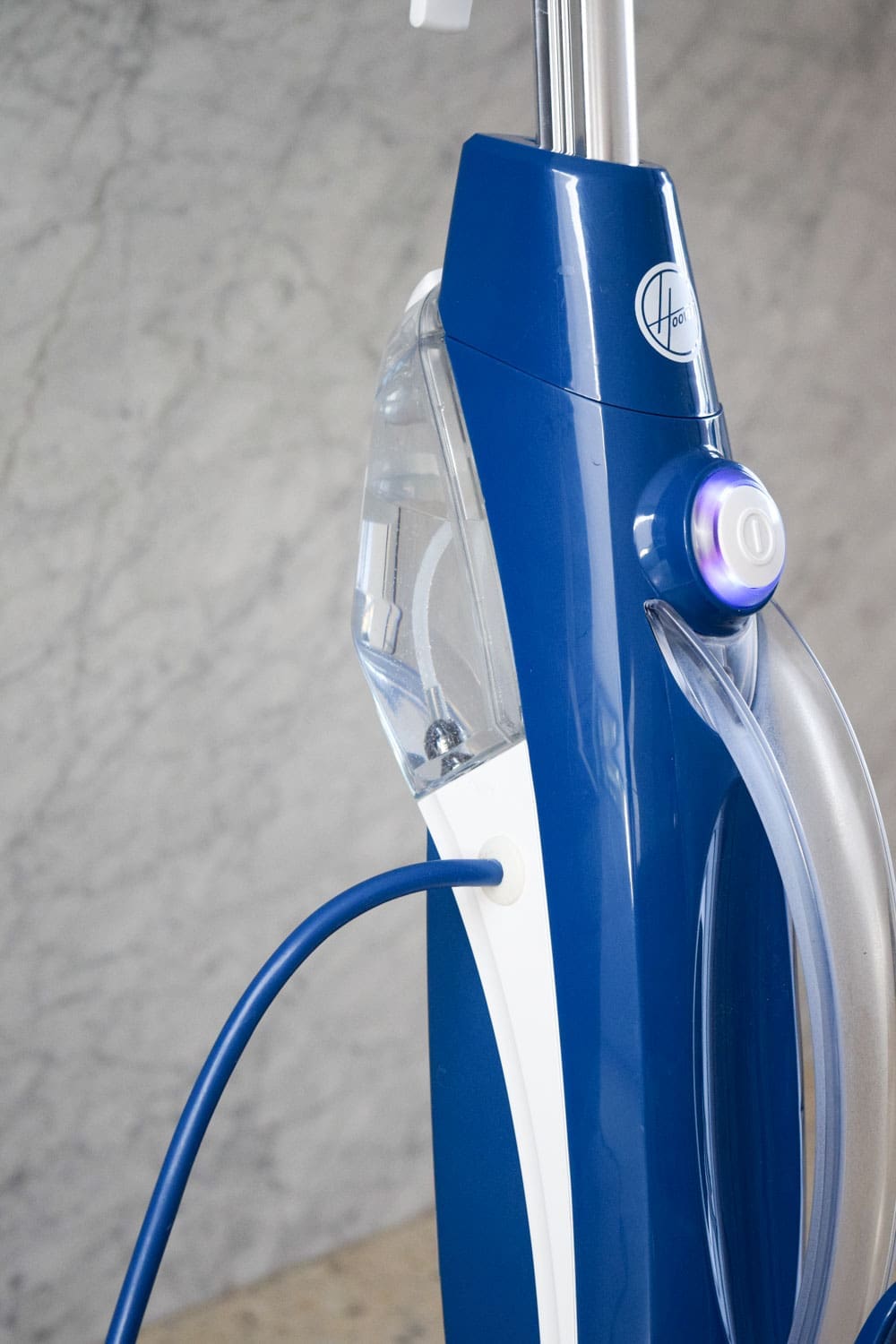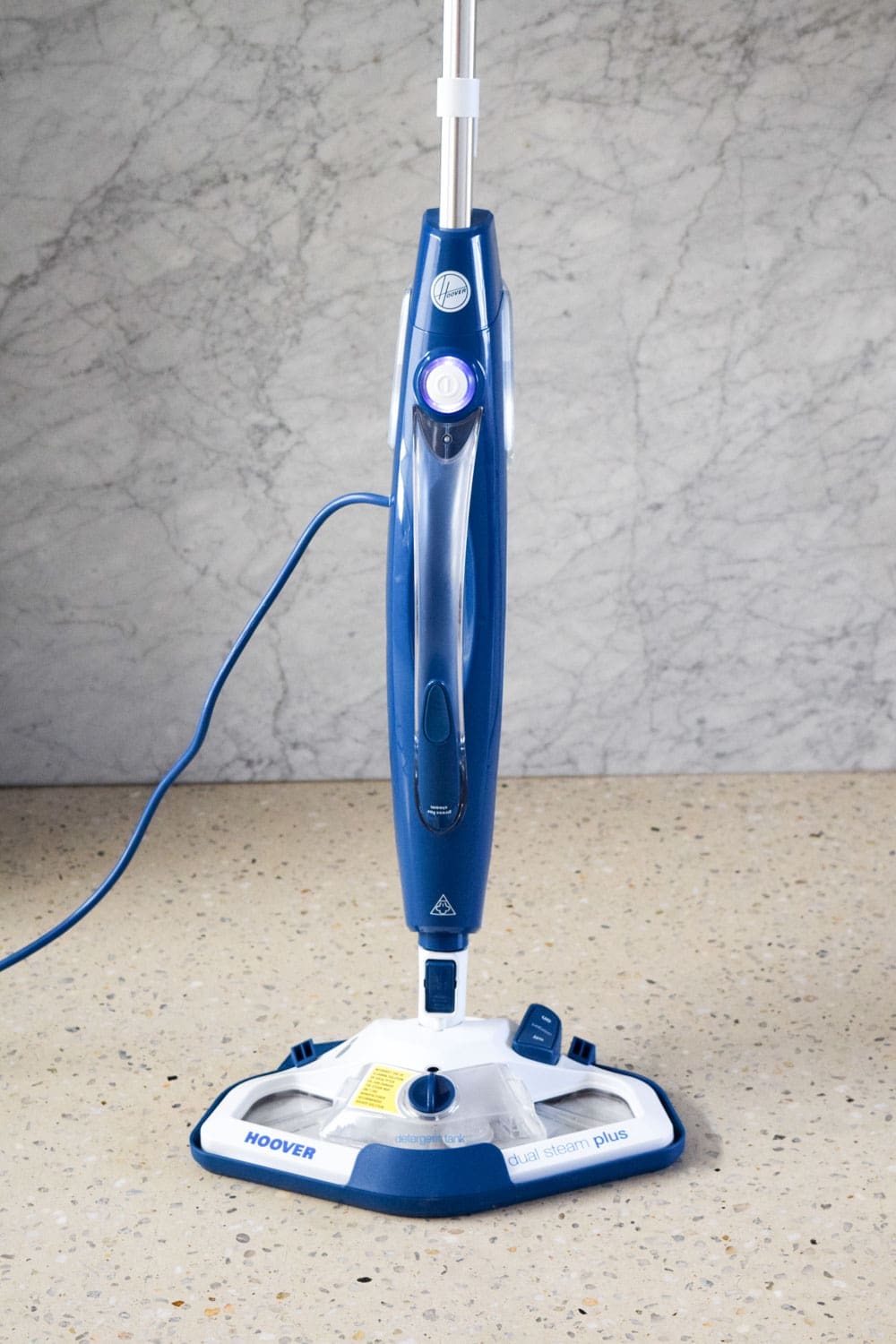 Another great feature is the dual tank design so if you do want to use detergent, you can put that in a separate tank to the water to easily control the level of cleaning product you use.
The design is really functional — loads of steam holes for even steam distribution, swivel head for easy cleaning around furniture, and trigger steam control so you control how much steam to use.
And lastly, a feature I'm really excited about is that this mop suitable on both carpets and hard floors so you steam clean your carpets. (People with pets will appreciate this perk!)
Cons
You do need to be careful not to use too much detergent with the mop as a build up of cleaning products on your floor can leave streak marks. Personally, I prefer to just use steam to clean the floors as it's more eco-friendly and achieves great results.
Some people who reviewed the mop said they didn't find it very intuitive to use. I didn't have this issue but if you do, it comes with a useful manual and there's a handy video on the Godfreys website that shows all the features too.
Overall impression
Overall I'm really impressed with this mop — it heats up in no time, comes with loads of great attachments and glides over my floors easily. I love that I can clean our floors more quickly and get better results while also ditching the cleaning products.
I've gone on a bit of a cleaning spree since getting this steam mop and happily recommend it to others.
If you'd like to purchase the Hoover Dual Steam Plus, it is available exclusively at Godfreys or if you have any questions about this steam mop, pop them in the comments below.
*Disclaimer: this product was gifted for the purpose of the review.