Robert Gordon Australia, a family-run large scale pottery business, and Lucy Feagins of The Design Files have collaborated to produce an exclusive six piece tableware collection for the upcoming Design Files Open House 2014 — and it is mesmerisingly beautiful!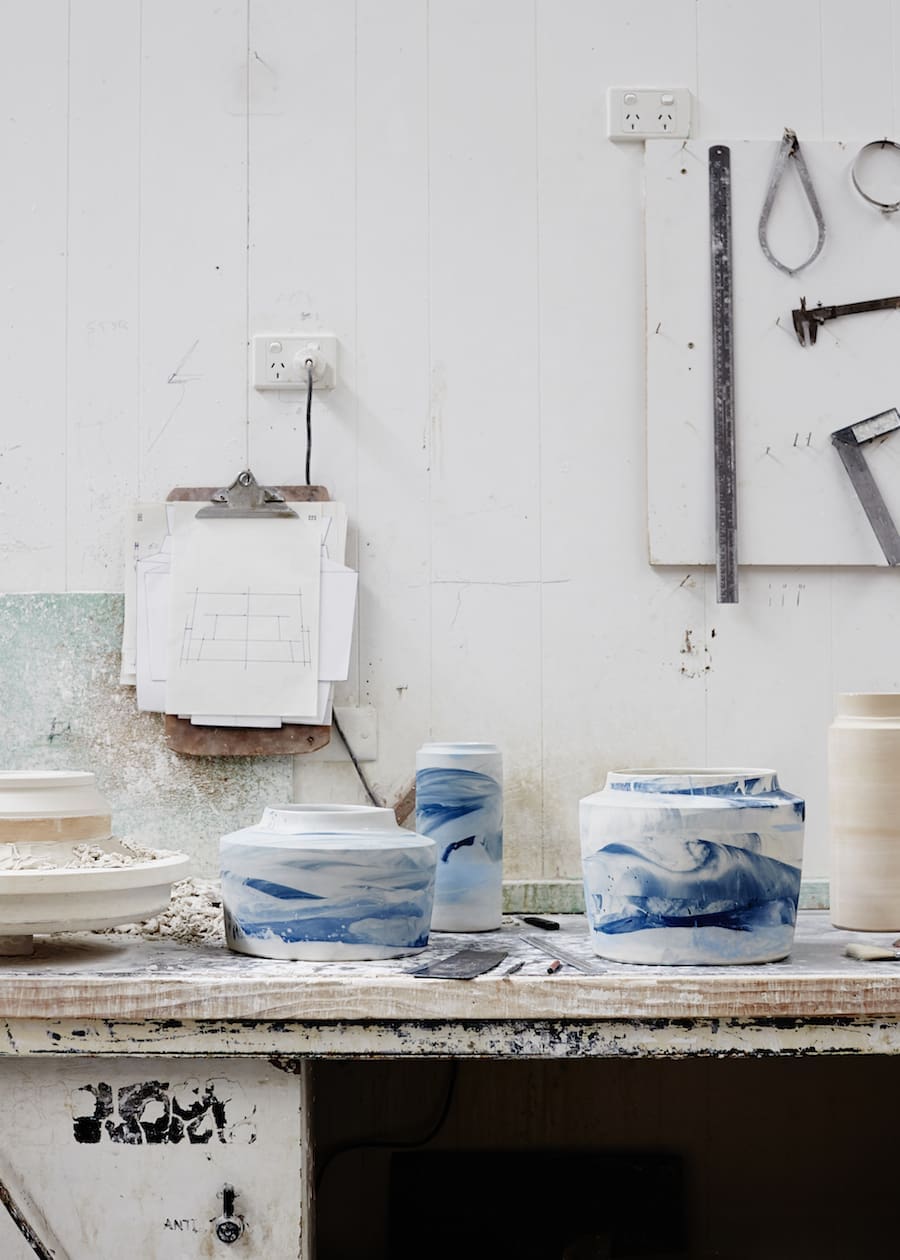 If you haven't been keeping up with The Design Files (one of our favourite design blogs!) they are embarking on their BIGGEST Open House… ever!
What's an Open House? Each year, the team decorate a house from its bare bones — painting, furnishing and styling with incredible products and artwork from talented Australian creatives to create 'the ultimate Australian home'. (Belynda Henry who we recently interviewed will have her art hanging on the walls.)
This year they're taking things up a notch or two by building a house from scratch!
And it seems Lucy isn't finished there… in her spare time she also provided design input into this Serene Series tableware with Robert Gordon Australia.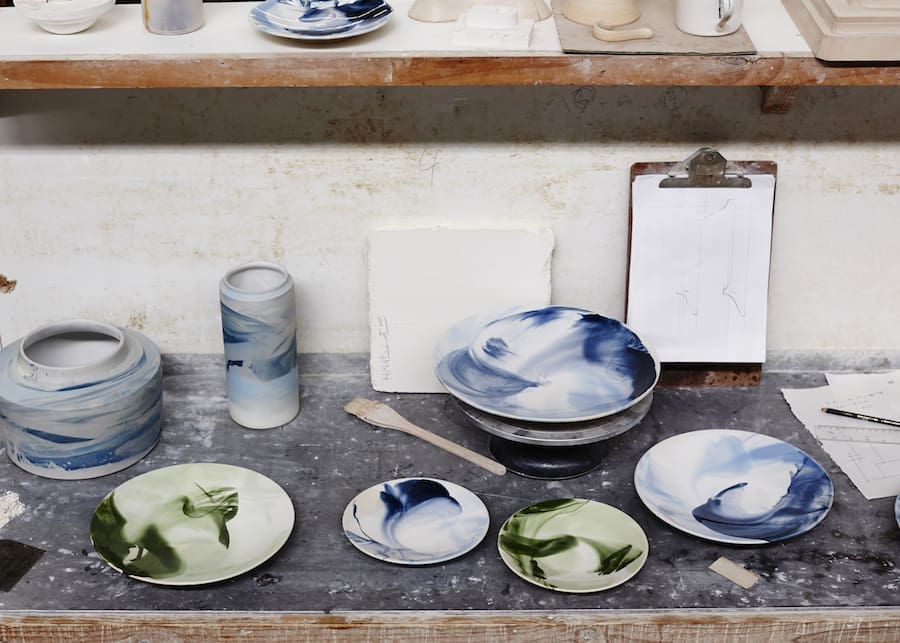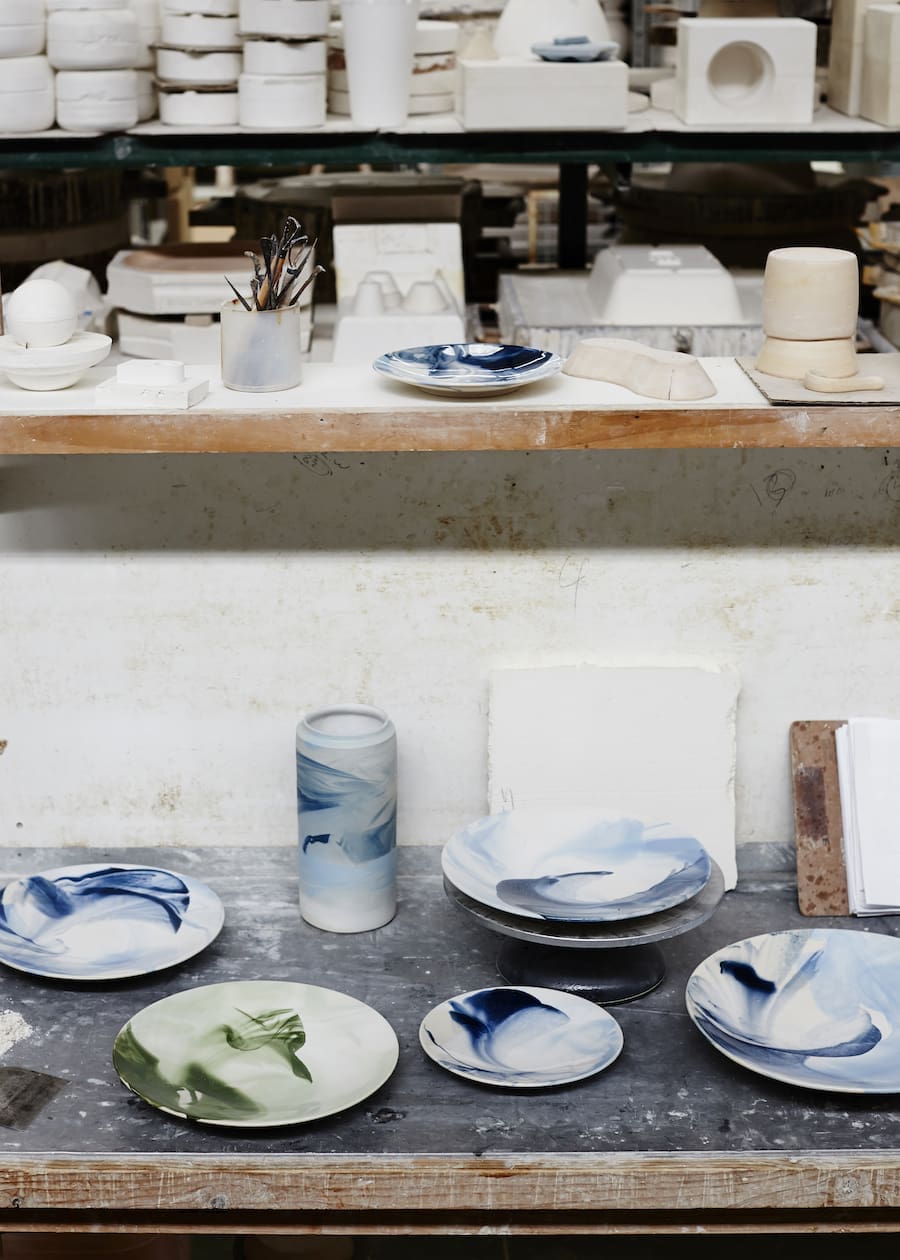 Inspired by "oceanic rhythms and wave formations", the range includes a serving plate, dinner plate and side plate, as well as a limited run of exquisite slip cast vases.
Robert Gordon Australia worked against their usual production methods to create the series — the pouring, swirling and splashing of the slip and glaze during the production of this exclusive range means each piece is unique with its own rendering of shapes and colours.
The Serene Series will be on display and available for purchase exclusively at The Design Files Open House 2014 and prices start from $33.
The Design Files Open House:
Date – 4-7 December 2014
Address – 12 Smith Street, Collingwood, VIC
Website – http://www.thedesignfilesopenhouse.com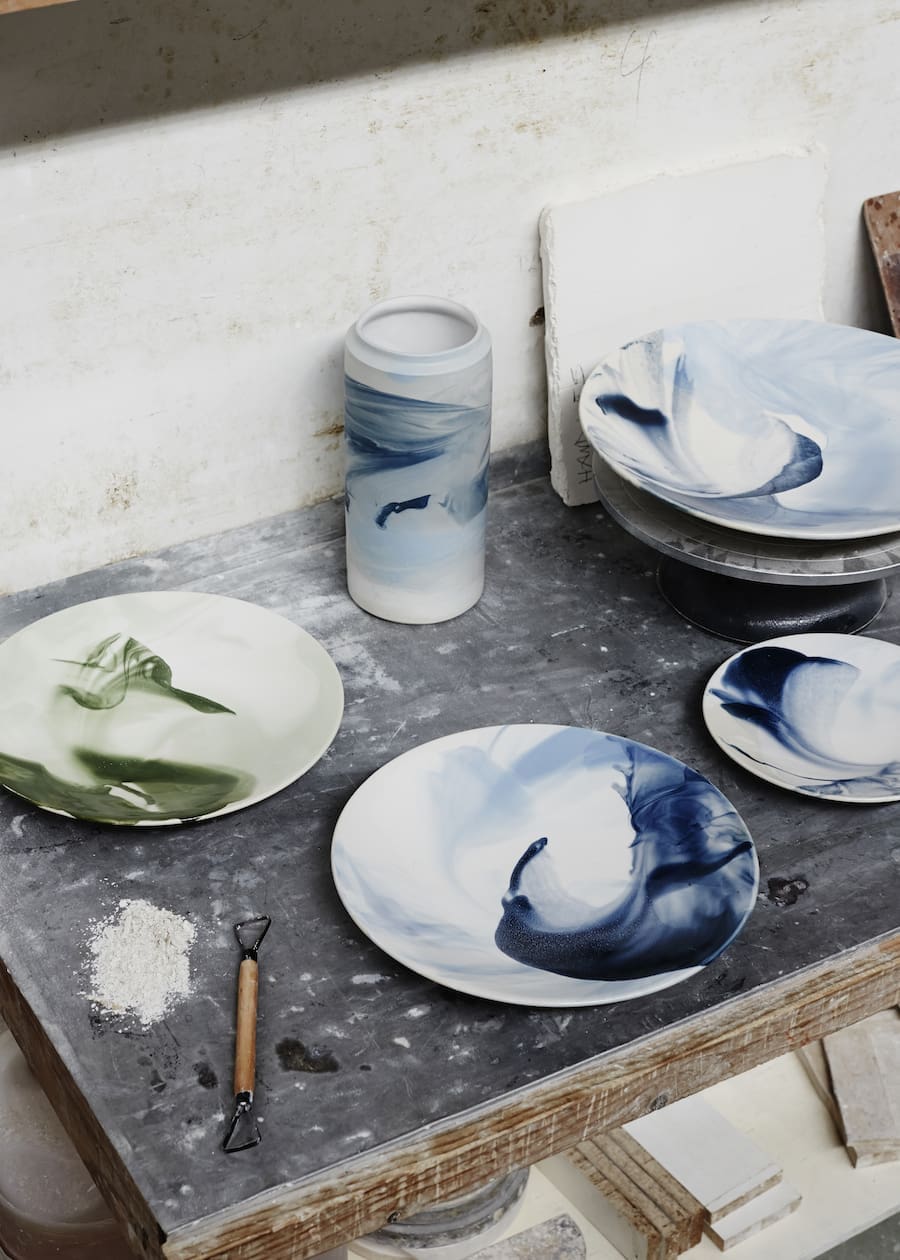 Robert Gordon Australia has such a great company story and since learning more about them, we're inspired to bring home some of their pieces. The Barista and Life collections are top of the list!
This video about Robert Gordon Australia, sums up the story of the brand and how the family business has evolved.