Summer is coming, which means trips to the beach are an absolute must. But if you're anything like us, a beach visit can turn from tranquil and calm to messy and chaotic thanks to our archenemy, sand! So when we discovered the stylish and practical sand-free beach mats from Ninon Designs, we had to share it with you.
We're also about supporting women in business and small businesses so let's chat all things beach, business and Mum-life (plus a sneaky, exclusive Style Curator discount code!) with the gorgeous boss-Mumma, Ashlee House.
Related article: How art is taking on climate change: An interview with photographer Lisa Michele Burns
Related article: Cheery and playful designs from Soleil Studios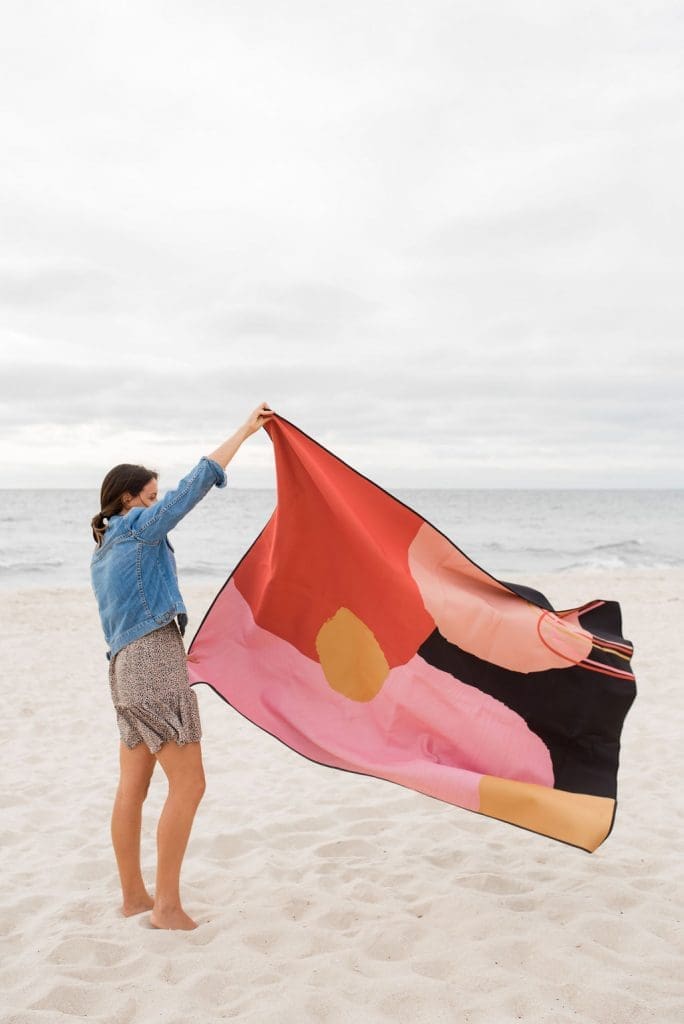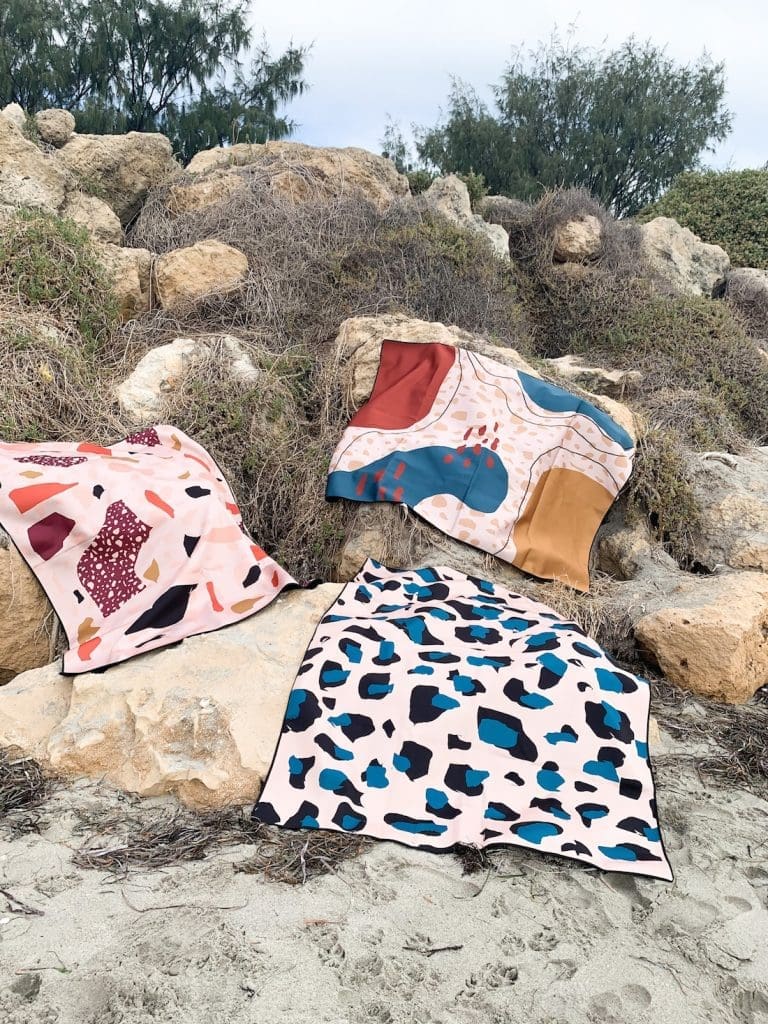 As with all small businesses, the launch of Ninon Design started with a simple idea.
"Ninon Designs was born when we took everything but the kitchen sink to the beach with our 2 toddlers," smiles Ashlee.
"We left the beach with soggy, wet towels and a car full of sand. Definitely not fun and we knew there had to be a better way! And so, our beach mats made from neoprene (aka wetsuit material) were born.
"They're water resistant and repel the sand, so they're ideal for the beach! Now when we go to the beach we take our mat and just 1 towel to dry the boys. SO much easier!"
Ninon Designs is a family run business, focussing on quality products in gorgeous, standout and colourful designs.
"Our business is led by me and 100% supported by my husband Josh and our 2 young boys, Hamish and Zachary. We're based in Perth, Western Australia, and adore living so close to the beautiful coast of Coogee.
"I love that our designs evoke happiness! I also adore how bright and vibrant they are.
"When it comes to designing our sand-free beach mats, I embraced my love of colour, patterns and abstract designs.
"Our designs are on-trend, yet timeless. We know our beach and picnic mats will become a staple item that live in the back of your car or the bottom of your pram, ready for family adventures," Ashlee says.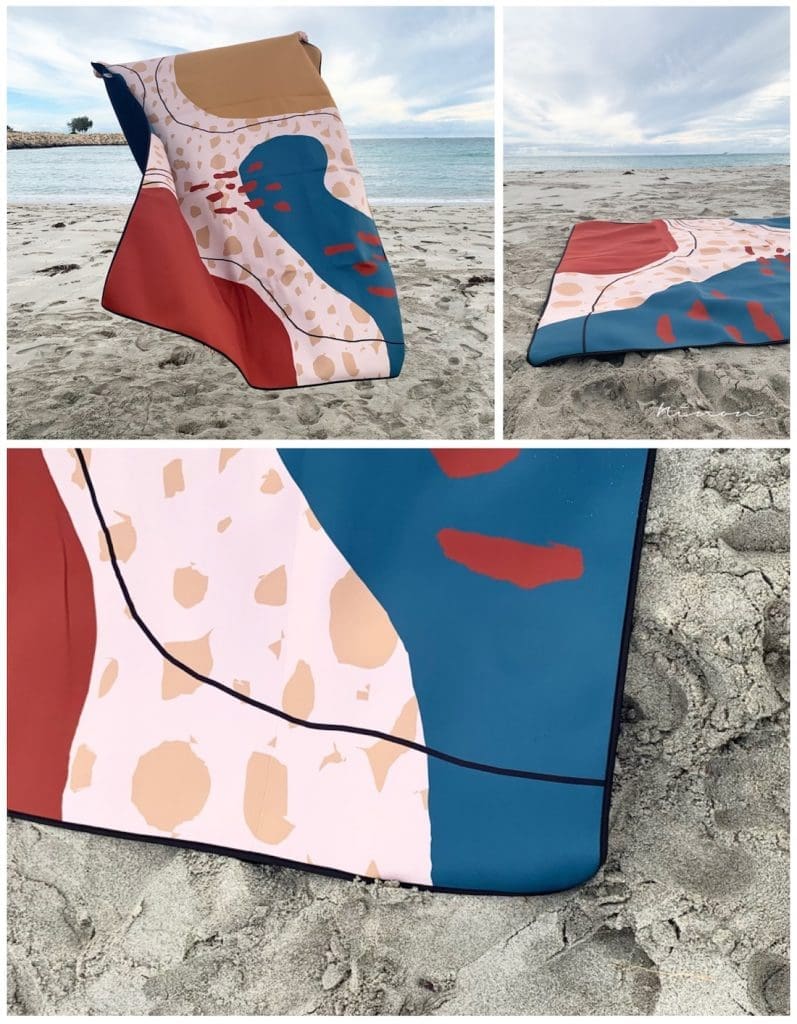 Juggling Mum-life (home life) and a career, Ninon Designs is a true passion project for Ashlee.
"The name Ninon Designs comes from Ninon, my middle name. I hated it in school! It was so different to everyone else's but now I adore how unique it is.
"It's also a family name, so very important to me. It's French origin and is my Nanna's first name and her late mother's name too. I promised my Nanna if I had a girl, her middle name would be Ninon too," says Ashlee.
"Well, I had 2 gorgeous boys, so Ninon Designs was born instead!
"Ninon Designs is my side-hustle. My full-time gig is keeping 2 toddlers alive and baking baby number 3, due in April 2021! And my part-time gig is in corporate marketing. So yeah, I guess you could say I'm pretty busy."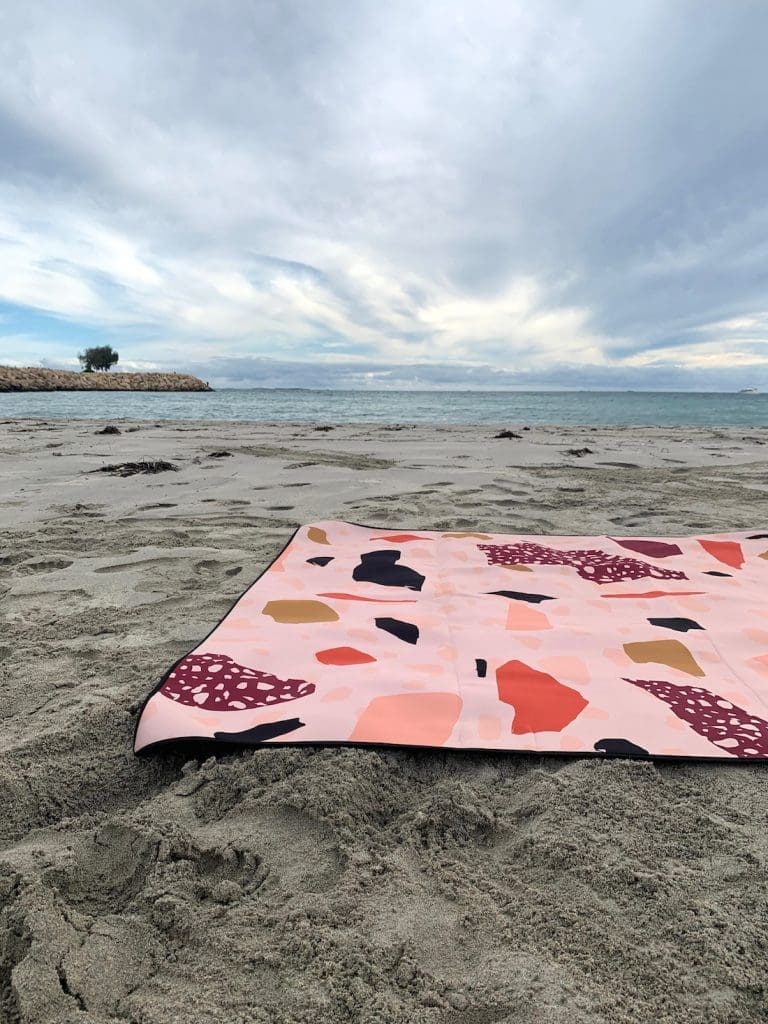 In this day and age, it's inspiring to see small businesses thriving in amongst the mass-produced department store products.
"Honestly, if you have an idea and want to try something… just DO it! Just start and think about the rest later," she laughs.
"I think if I'd thought too much about the nitty gritty, I probably would've been put off. It's also important to remember you don't need to have every element of your business perfect to launch.
"Yes, a top notch website and perfectly curated Instagram feed is nice, but there's time for all of that to evolve. You can make tweaks as you go. My biggest tip is to just launch and then scale up as you go!
"I also recommend investing in marketing. I feel like I had a head start here because that's my background. But even so, I'm still learning so much each and every day.
"Regardless of your business size and where you're at with your product lifecycle, with the right marketing you can level up with other, more established brands."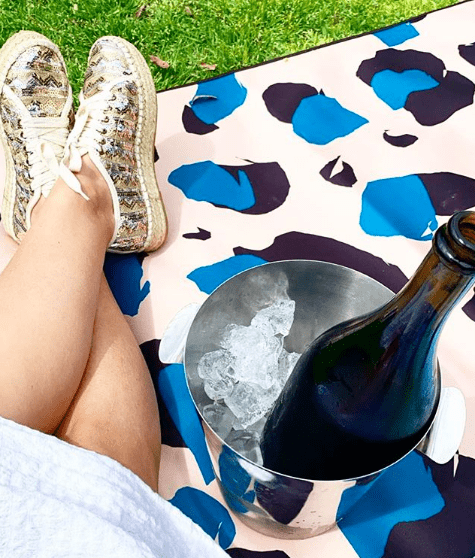 With bold, bright designs, and new collections in the making, Ashlee has kindly offered an exclusive discount for all our Style Curator Lovelies.
"I'm busy working on designs for a new collection to be launched mid-next year. Hopefully, if all goes well of course! Excitingly, we're also working on expanding our product range, I can't wait to share it with everyone!" says Ashlee excitedly.
"We're pleased to offer all Style Curator readers $10 off their first purchase with us, as well as free shipping. Just enter STYLECURATOR at the checkout."
To take up this fabulous offer and to check out the full range of Ninon Designs sand-free beach mats, visit their website. You can also support Ashlee by giving her business a follow on Instagram.