Artist. Framer. Sculptor. Gallery owner. Mum. Shayle Flesser from Emma Street Studio wears a lot of creative hats. We loved our recent sit down with her to chat about all things art, passion and inspiration.
Related article: The experimental textures of abstract artist, Jessie Rigby
Related article: Artistic storyteller: A chat with Aboriginal artist, Goompi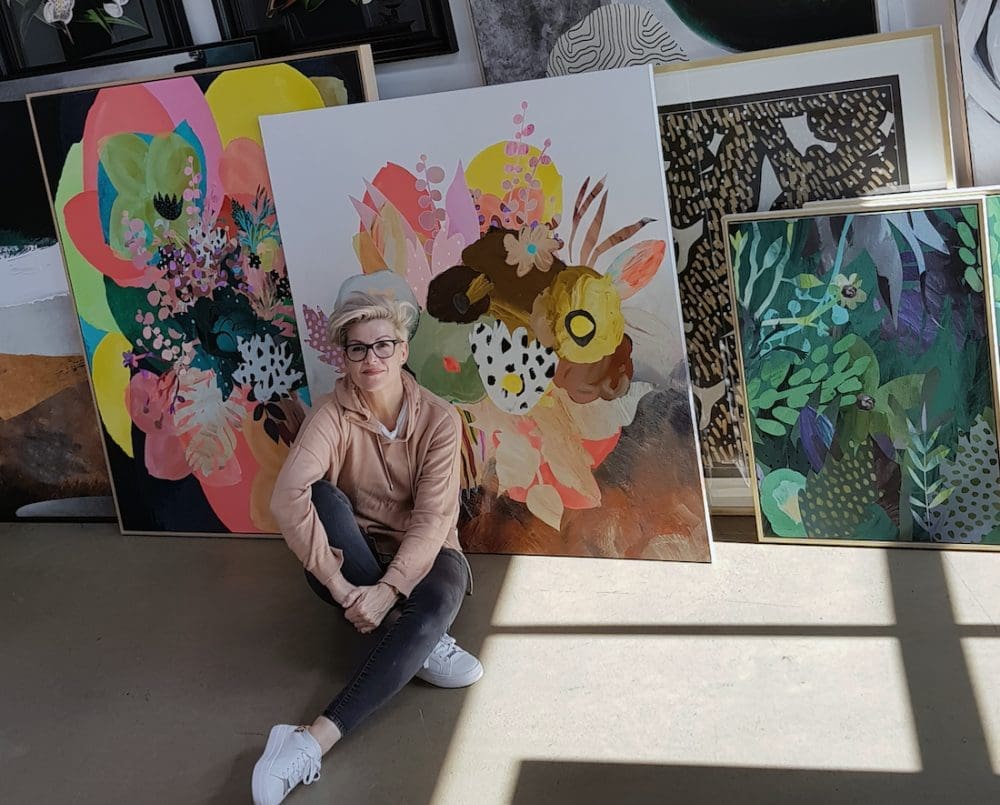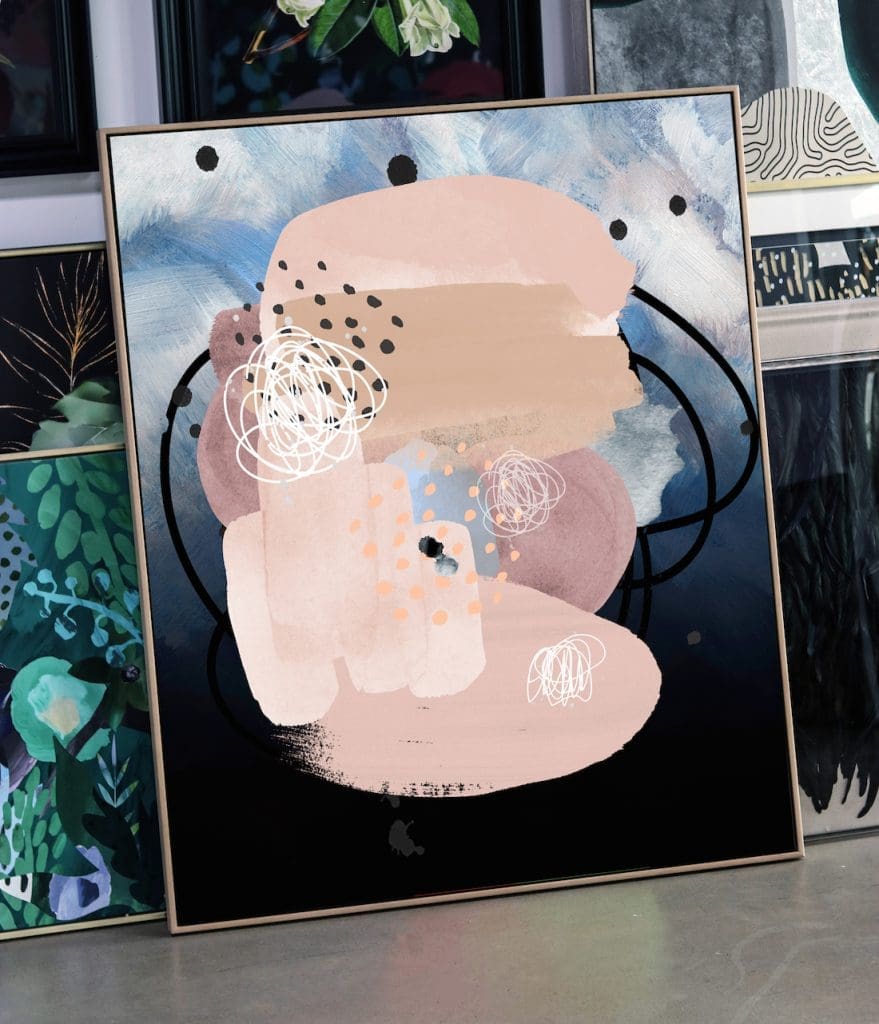 Often mistaken as 'Emma', it's actually Shayle Flesser who is the brains, talent and beauty behind Emma Street Studio in Brisbane.
"I'm a thousand miles an hour and absolutely love what I do," smiles Shayle.
"I'm a Mum to 2 beautiful kids, partner to Dave, and dog-Mum to a lovingly vicious chihuahua! I love fashion, interiors and of course, all things visual arts.
"I am a practicing fine artist but my latest incarnation of my creative-self is Emma Street Studio.
"The name comes from my original home studio where I spent many late nights working away and practicing my art."
Always creative, Shayle knew from a young age she was destined to be an artist.
"I have always wanted to be an artist. My school books were always littered with drawings of whatever the text book was about!
"I studied visual arts at university, majoring in ceramics and painting. Funnily enough, I also did minor studies in sociology, psychology and other art disciplines.
"With my fine art practice, I always felt there was a strong need to contextualise my work. My minor studies allowed me to develop the dialogue and vocabulary I needed to do this.
"When exhibiting in regional spaces, I often made sculptural and installation pieces. Now as a painter, I tend to make my works huge so I suspect in my heart, I'm a sculptor," says Shayle.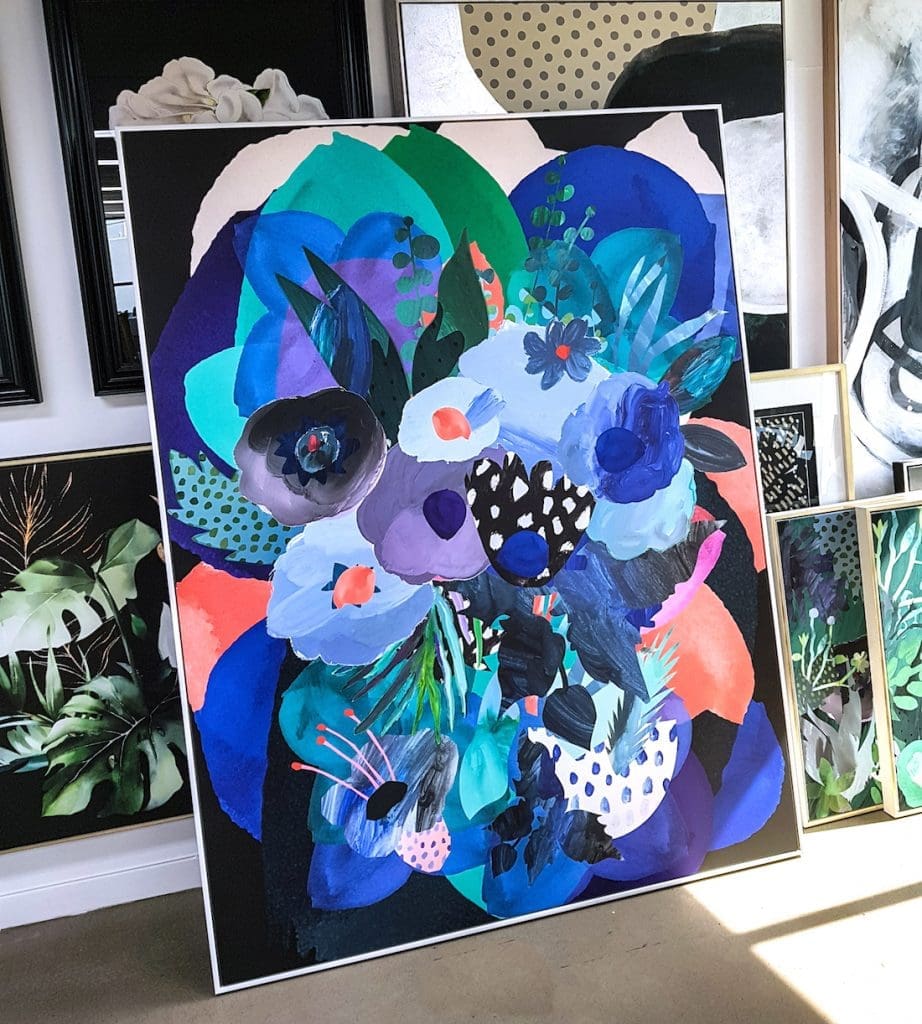 Finding inspiration in almost anything, Shayle's paintings go through quite the creative process.
"I feel like I'm always rolling an idea — or five — in the back of my mind.
"It can be tricky to explain, but I'd describe the inspiration behind my art as a set of rolling pictures, colours and textures that I may previously have seen or painted. 
"Then, it could be a conversation, or another element that inspires me to make a work. It could be as simple as being out and about or seeing a piece of fabulous fashion on someone or maybe a trip to GOMA.
"I run my own framing studio, so I use any time away from painting to let the pictures form and ideas come together.
"Noticing the way certain colours or shapes intersect… and then I am off and ready to paint!
"I love colour, form and texture. I'm continuously wanting to rework and tweak things. Even in the works that aren't necessarily pure abstract, I still see as abstract compositions."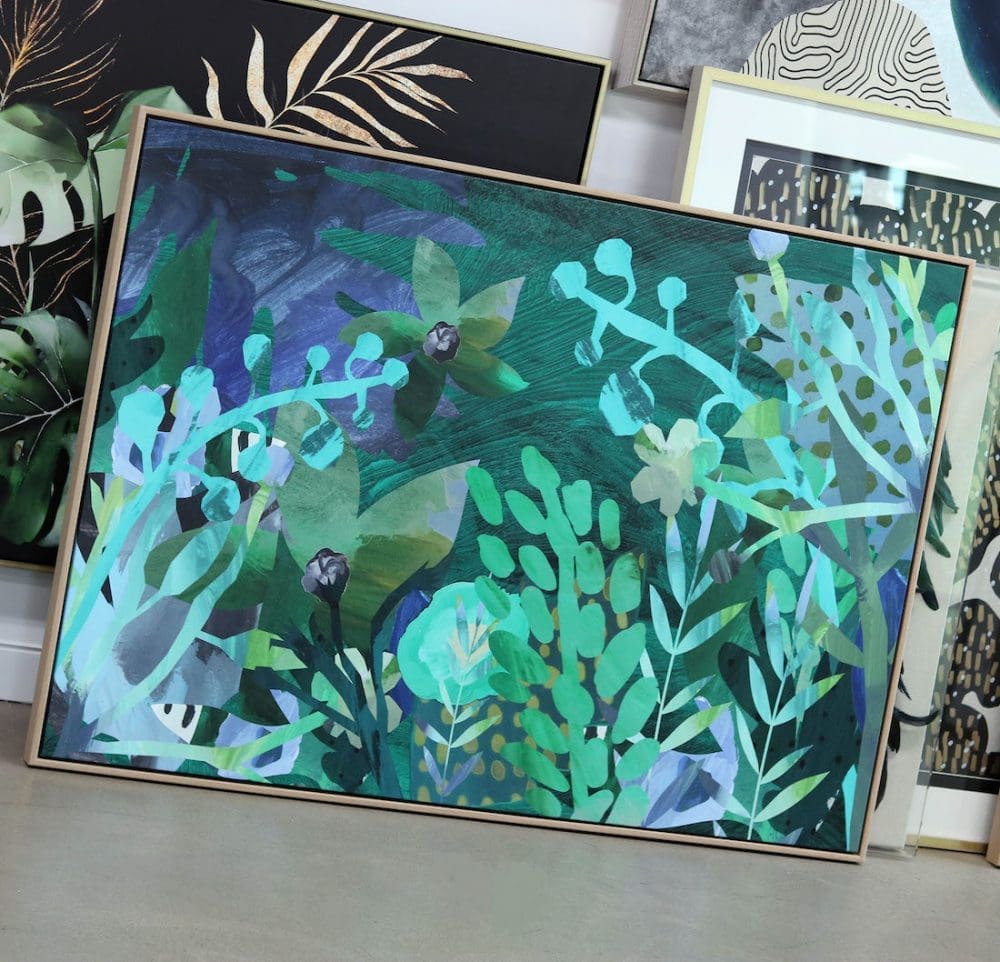 With career highlights such as showcasing her works in galleries around the globe, it's the small but oh-so-significant moments that have meant the most to Shayle as an artist.
"I have been fortunate enough to be hung in a few of the fantastic art prizes Australia has to offer, and to show in some of our great regional galleries.
"My works have been showcased around the world in the Art Fair scene which is exciting. Knowing they were hanging in New York or Berlin is a really nice feeling.
"However, by far the best moment occurred just recently with my children in my studio. They were studio-schooled during the recent restrictions and I don't think I have ever felt happier or prouder to be sitting next to my children.
"Me, working in my studio. Them, ticking away on their school work or a little art project I set up for them. I have so much gratitude to be able to make art my living and have my children in such close proximity," smiles Shayle.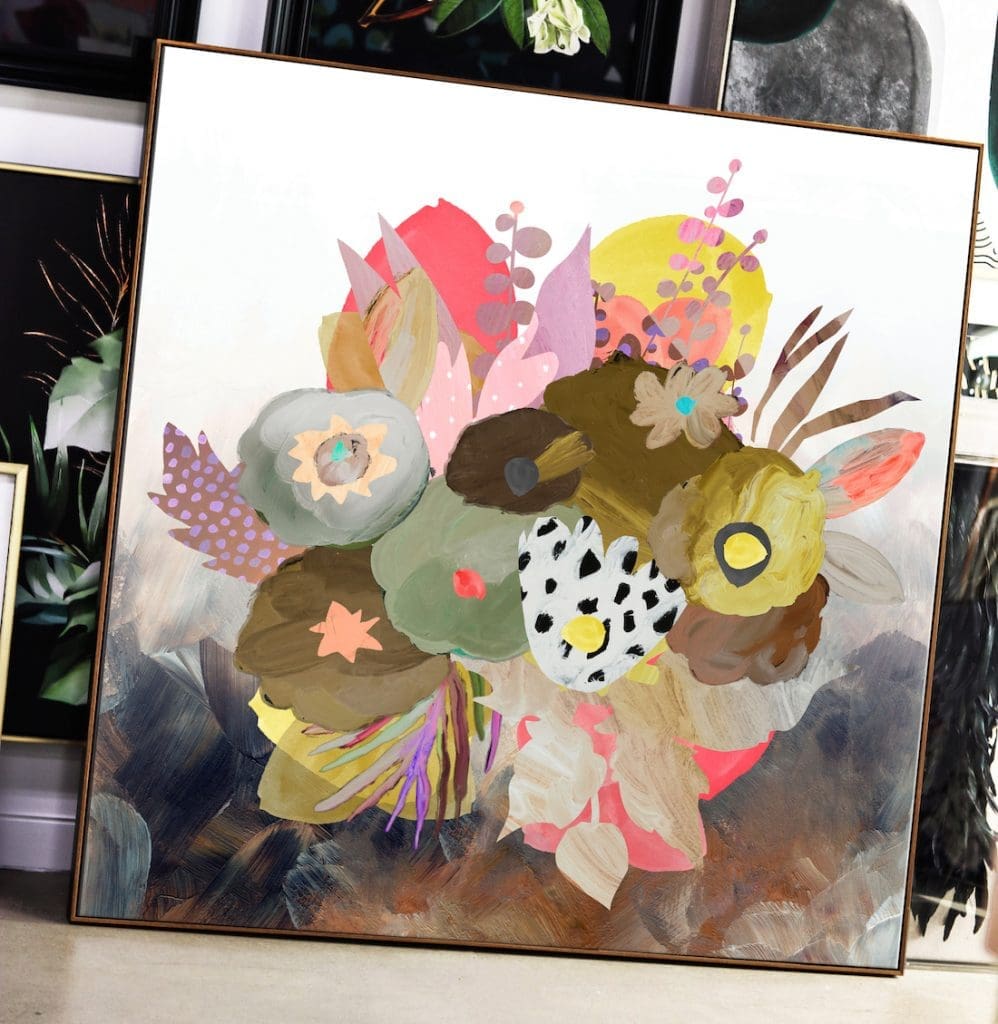 The joy of working as an artist and selling her beautiful pieces is a concept that is never lost on Shayle.
"That moment when I complete a work and see it all ready to ship to a client is truly amazing," says Shayle.
"Or, when I have been reworking concepts digitally and a new work comes off my printer. Those little details of how the surfaces and textures lay on top of each other is so exciting to me.
"Another thing that brings me great joy, is when someone tells me how happy they are to have one of my pieces in their home.
"A lot of my clients will send me a snapshot of the artwork in its forever home and I just love that."
With big plans to take her art to the US and European markets, there are exciting times ahead for Shayle. We certainly can't wait to see what she gets up to next!
To follow along and see her works, check out her daily posts on Instagram. For Brisbane locals, you can visit Emma Street Studio and A1 Frames studio located in Windsor, by appointment.