There's something so oddly satisfying about walking into a hotel room to a set of nicely folded towels. It may be part of the holiday experience or just that little bit of extra effort to make the everyday seem special. Whatever the reason, stylishly folded towels can add a luxe styling touch to any space. We love how they uplift a room while keeping towels organised.
Let me share with you my 2 favourite towel folding techniques — the elevated functional fold and spa roll. So whether you prefer to roll or fold your bath towels, I've got you covered with these simple towel styling tricks. Get ready to make your bathroom feel like a spa or bring an added sense of organisation to your linen closet!
Related article: Top stylists spill their cushion styling secrets
Related article: DIY bath bombs: Make luxe bath bombs with this simple tutorial
Elevated functional fold
Save space with my first towel styling trick — the elevated functional towel fold. This towel folding technique is great for saving space in your storage cupboard as it creates a compact square.
But don't be fooled, this technique is just as good for presentation. By using this towel folding technique, you hide any messy edges for a neat finish. It also creates a more plush and fuller looking towel, avoiding that sad floppy towel look. It's an easy towel styling trick that you can complete with minimal hassle, making it perfect for the weekly towel wash or visiting guests.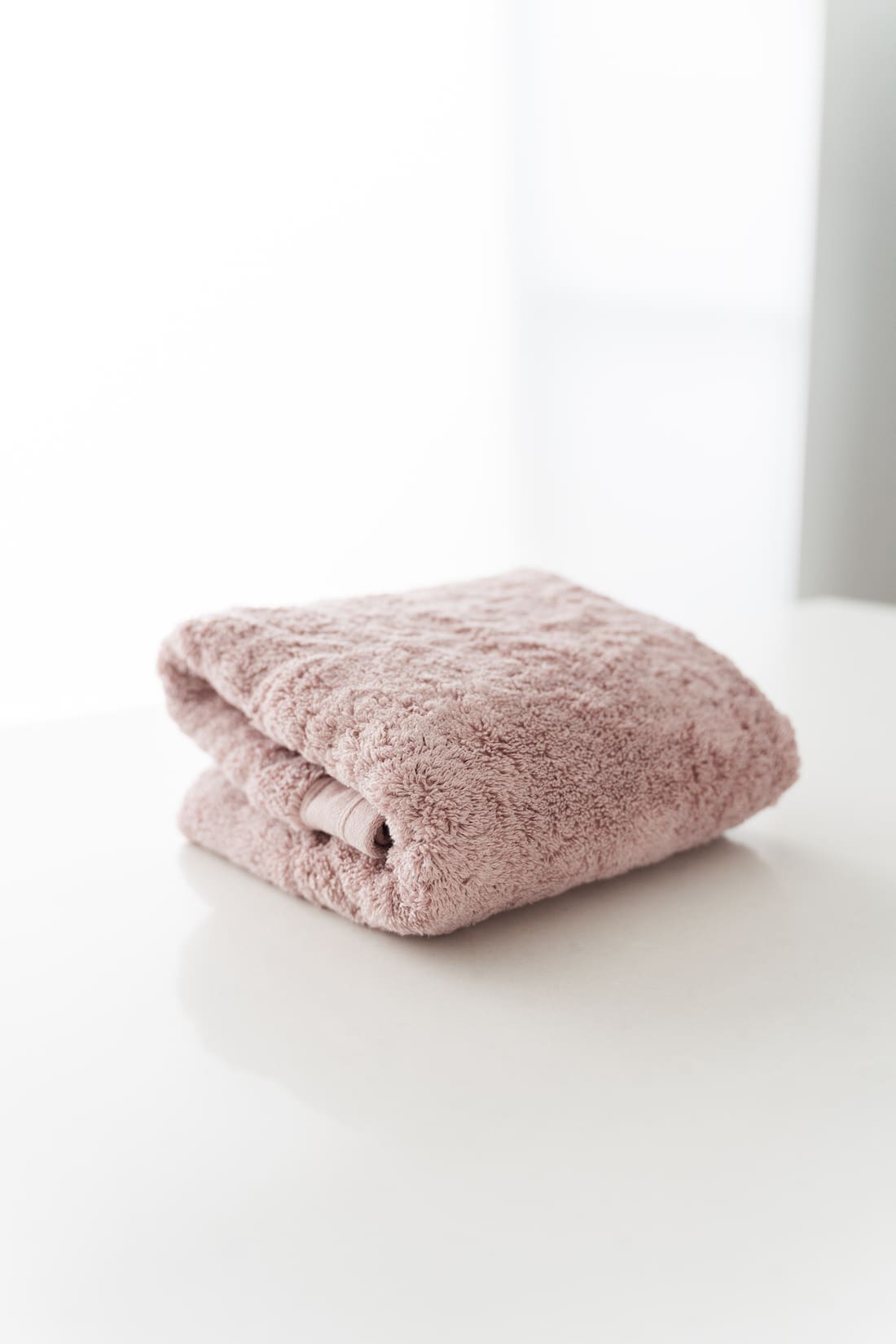 Steps
1. Lay your towel down flat before folding in half lengthwise.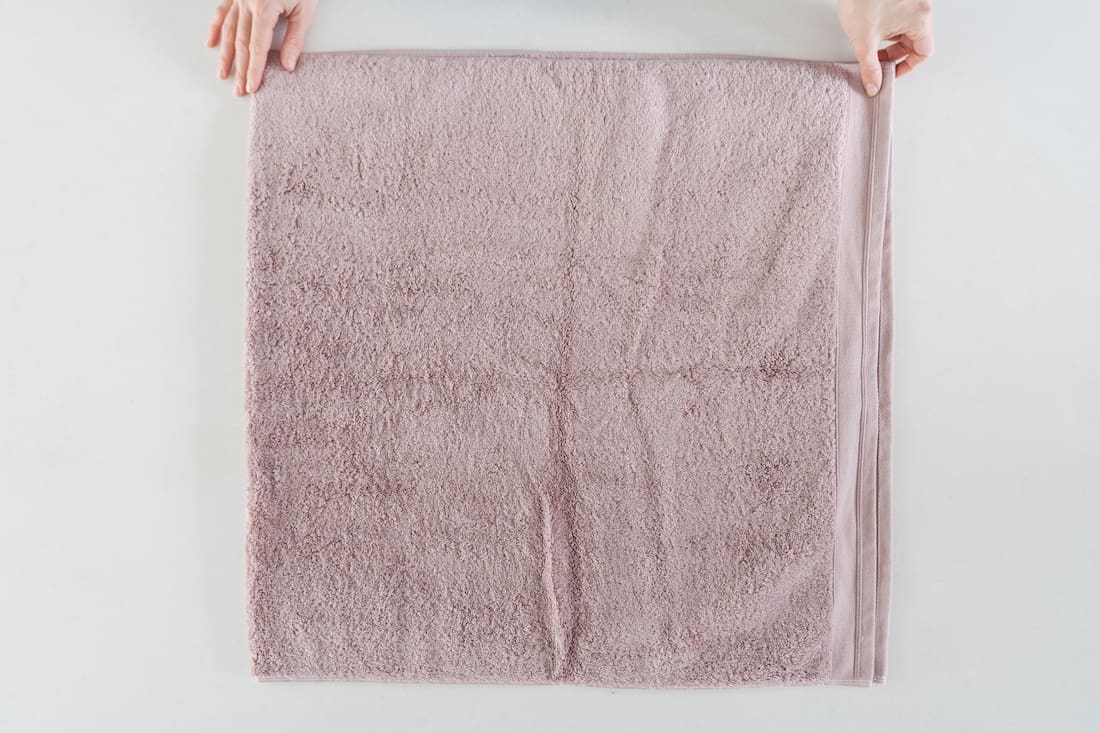 2. Fold one-third of the towel over before folding another third again. You should now have a long strip.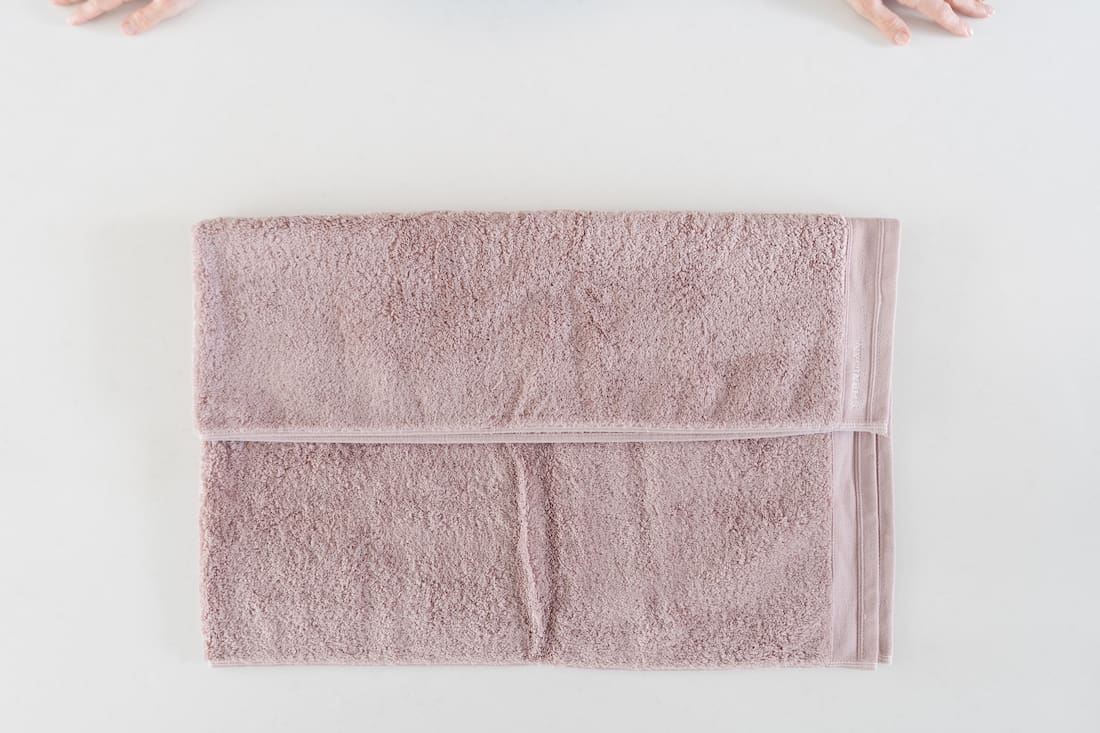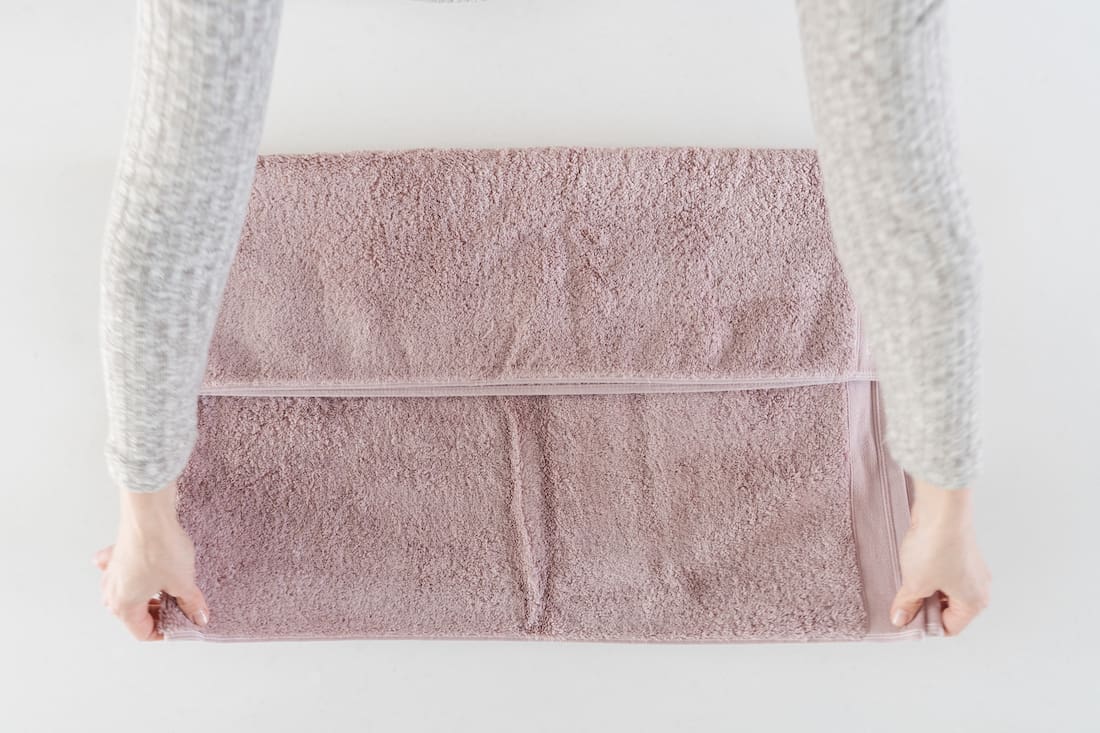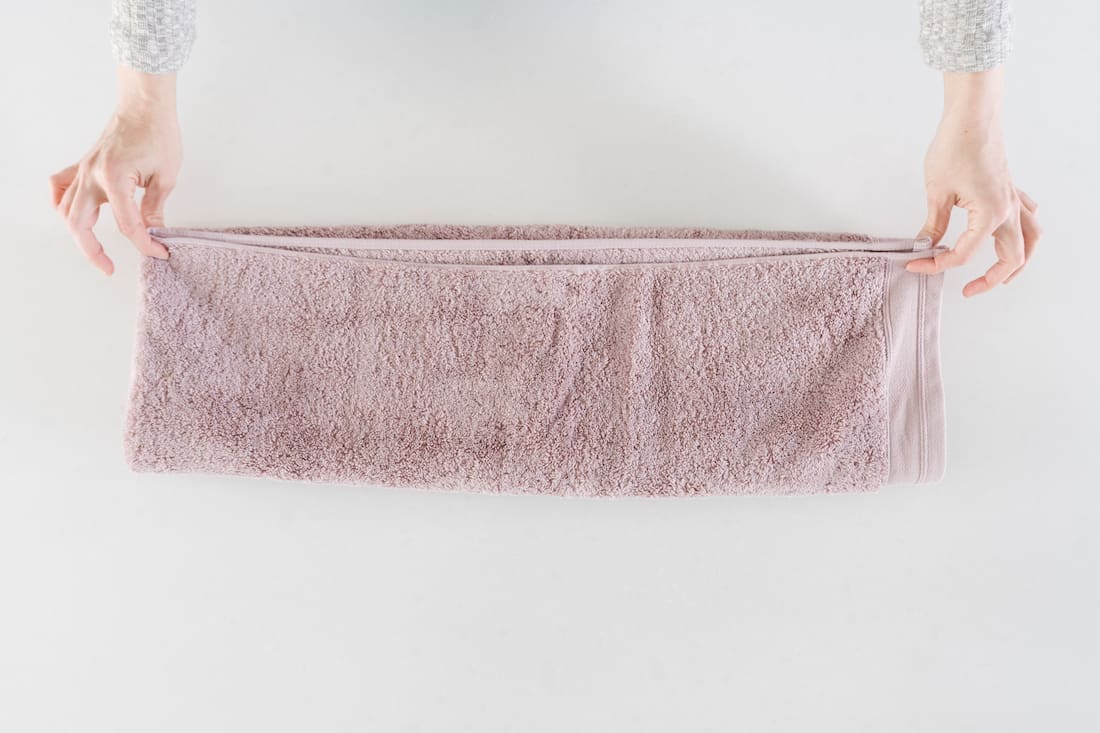 3. Now fold it in thirds from the other direction.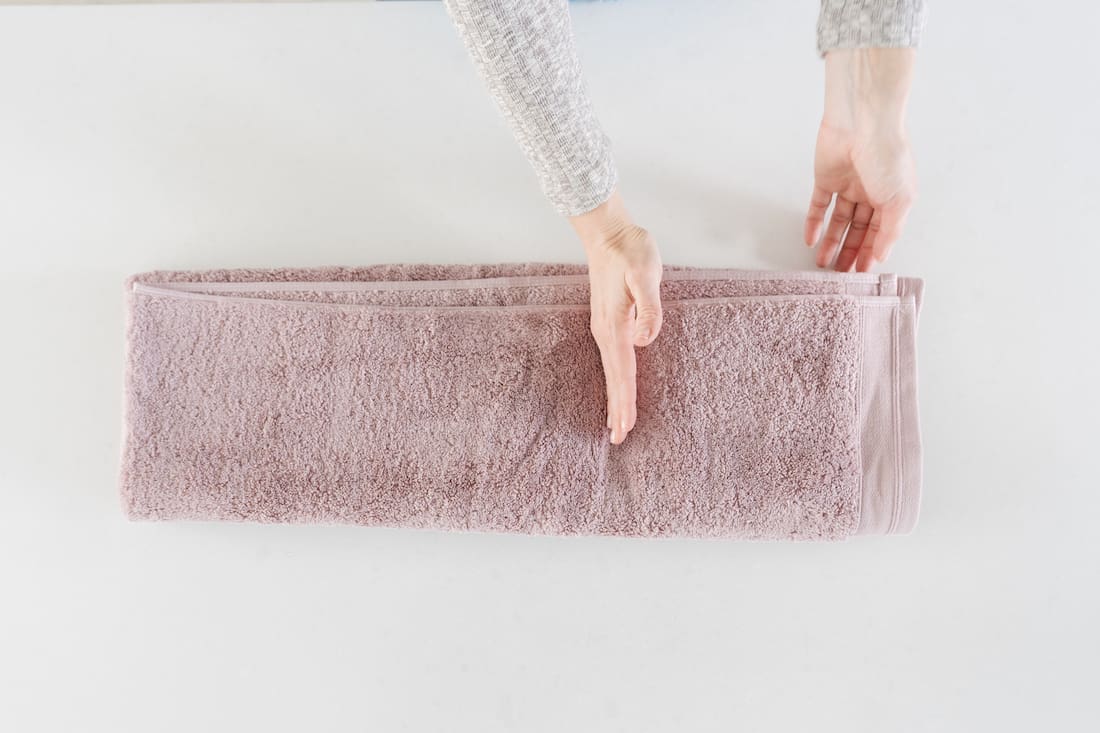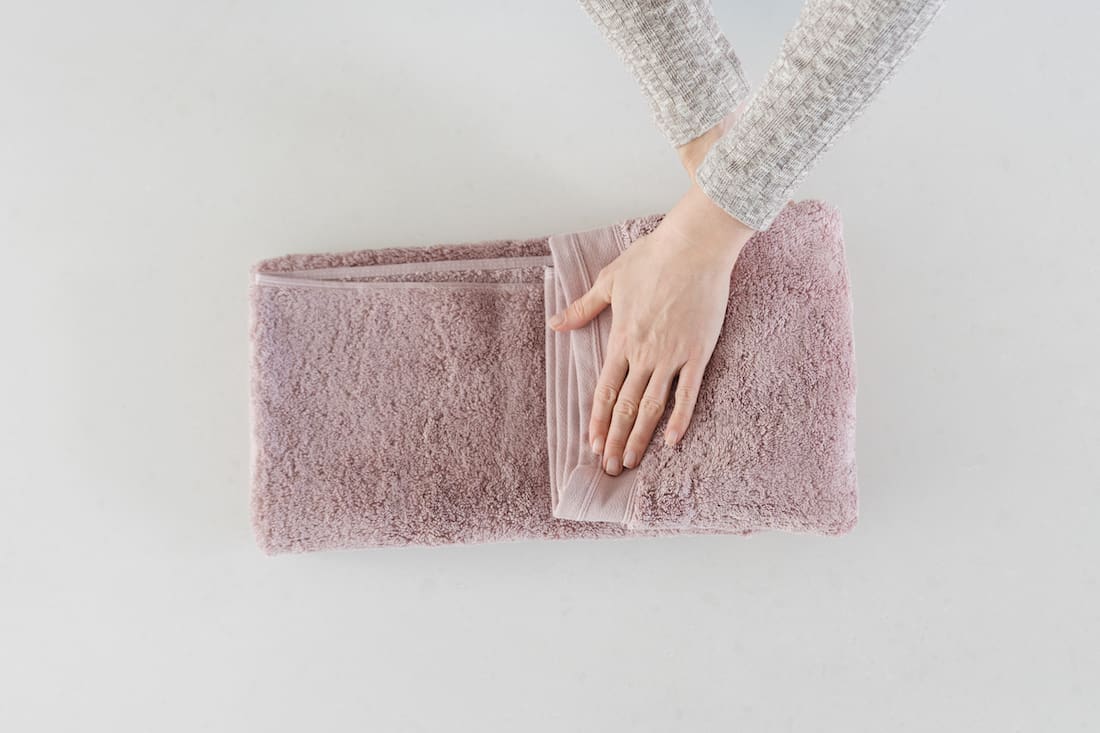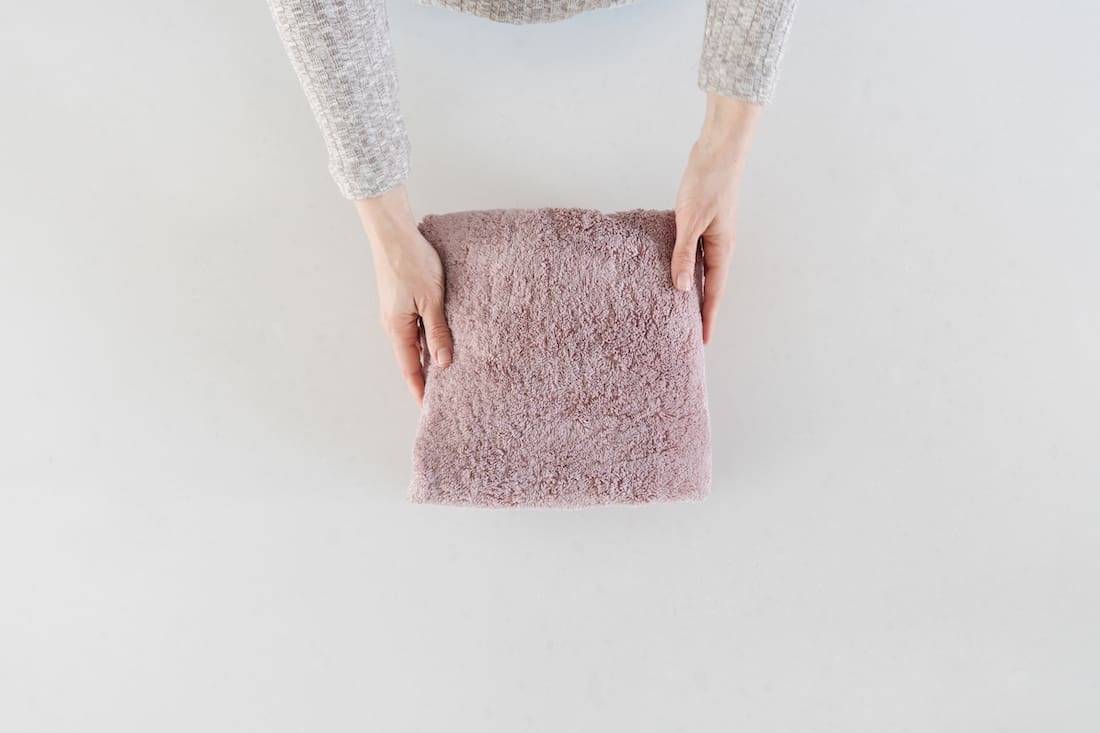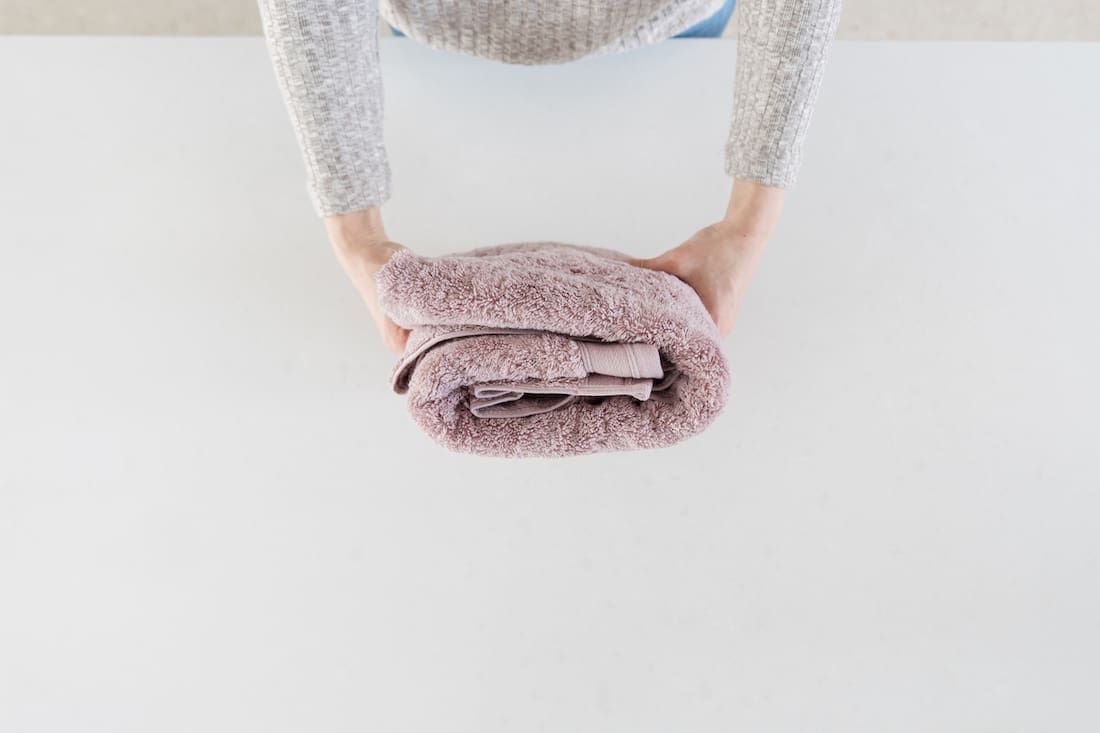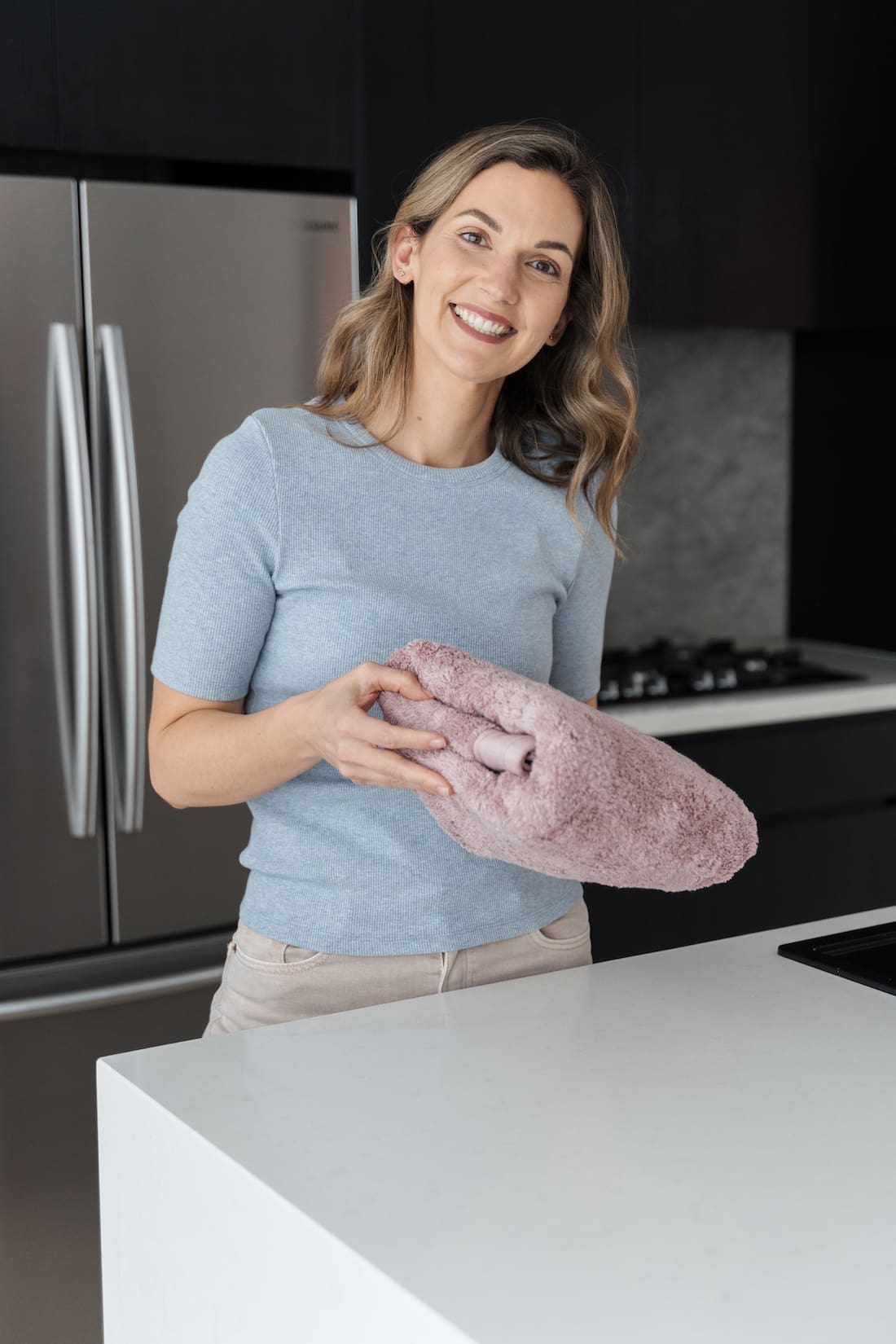 Spa roll
It's hard to miss the viral towel folding trend of replicating towel presentation from day spas. Otherwise known as the spa roll.
This decorative towel folding technique is just as good for maximising storage space in your linen closet and keeping your towels organised. But also wins an extra point for its more decorative style. Give you, your family or your guests the spa treatment with this stylish towel folding technique.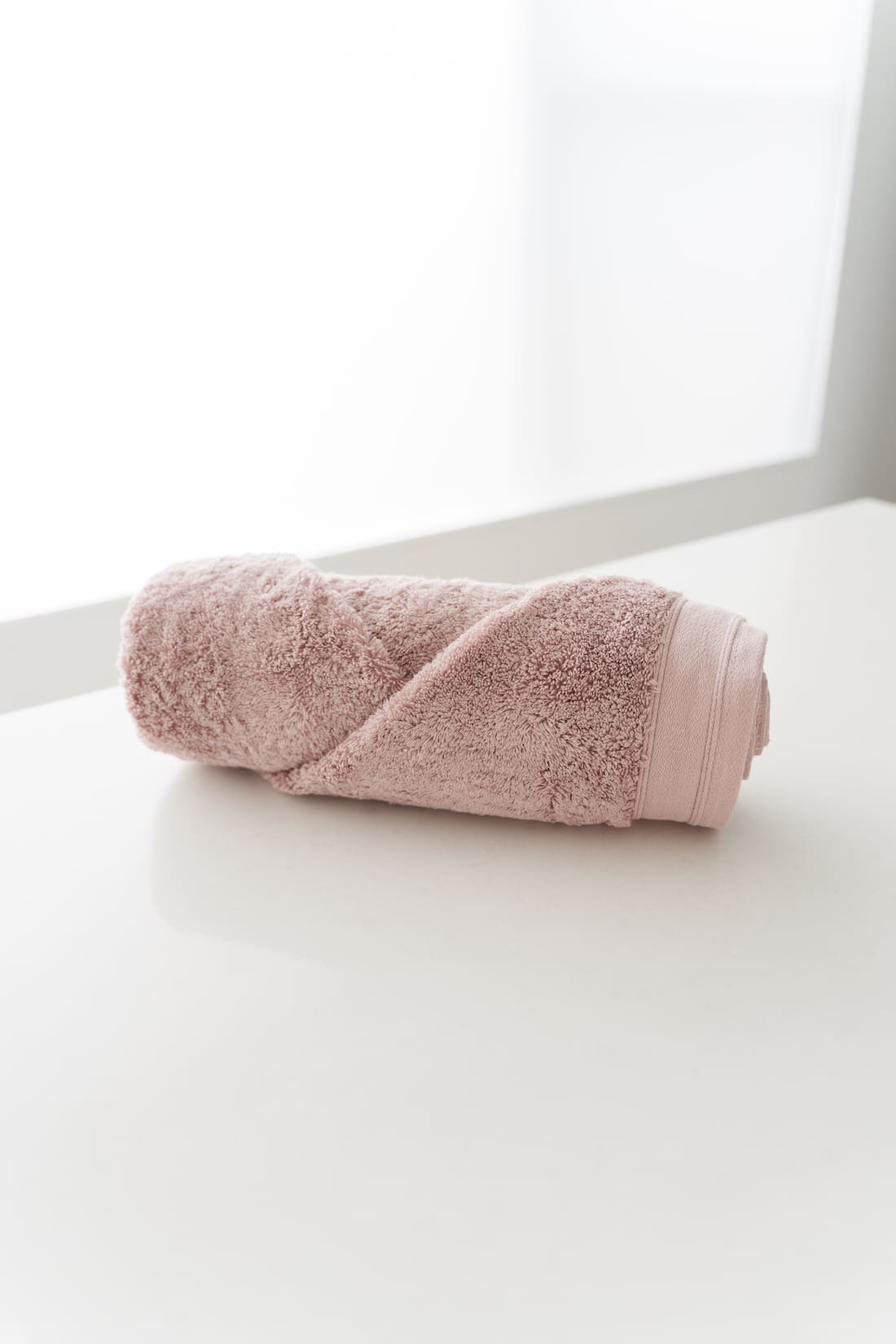 Steps
1. Lay the towel flat and fold one edge down into a triangle.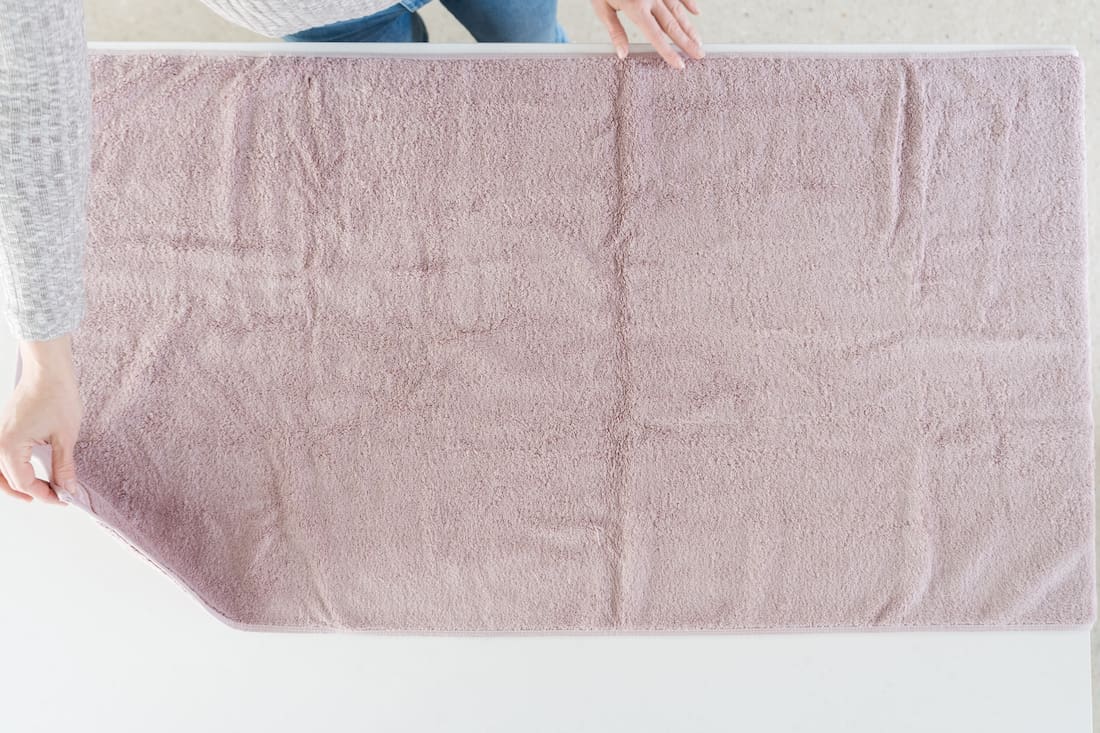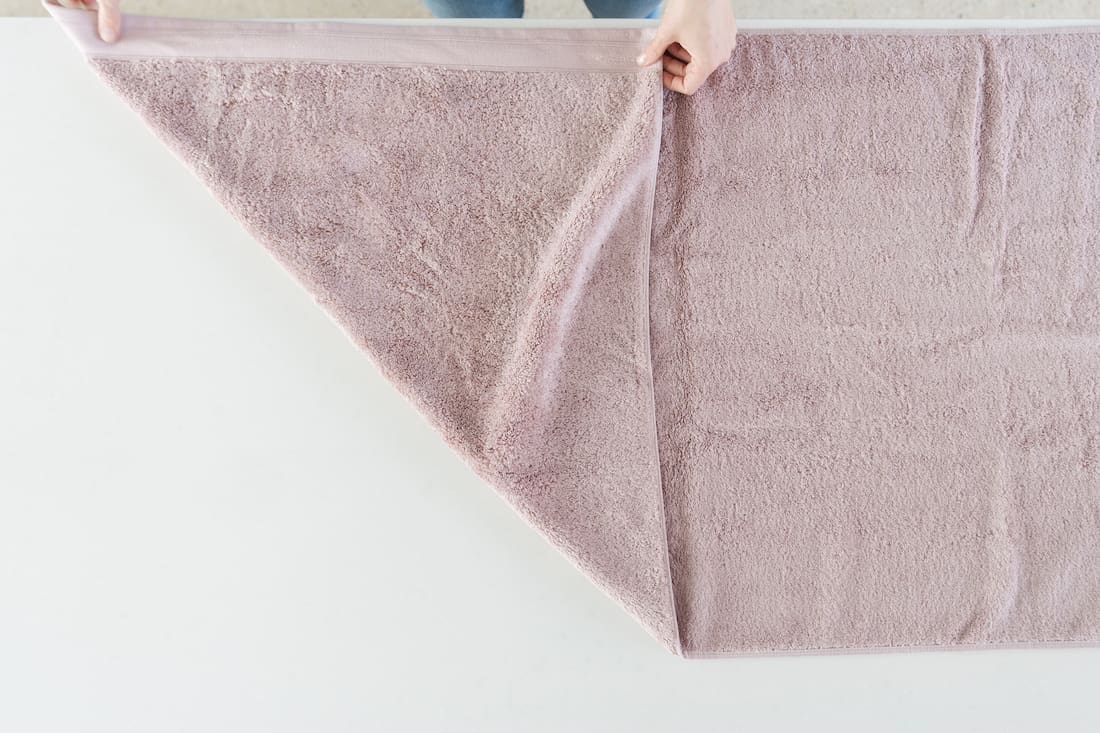 2. Take the short edge and bring it over to meet the longer side.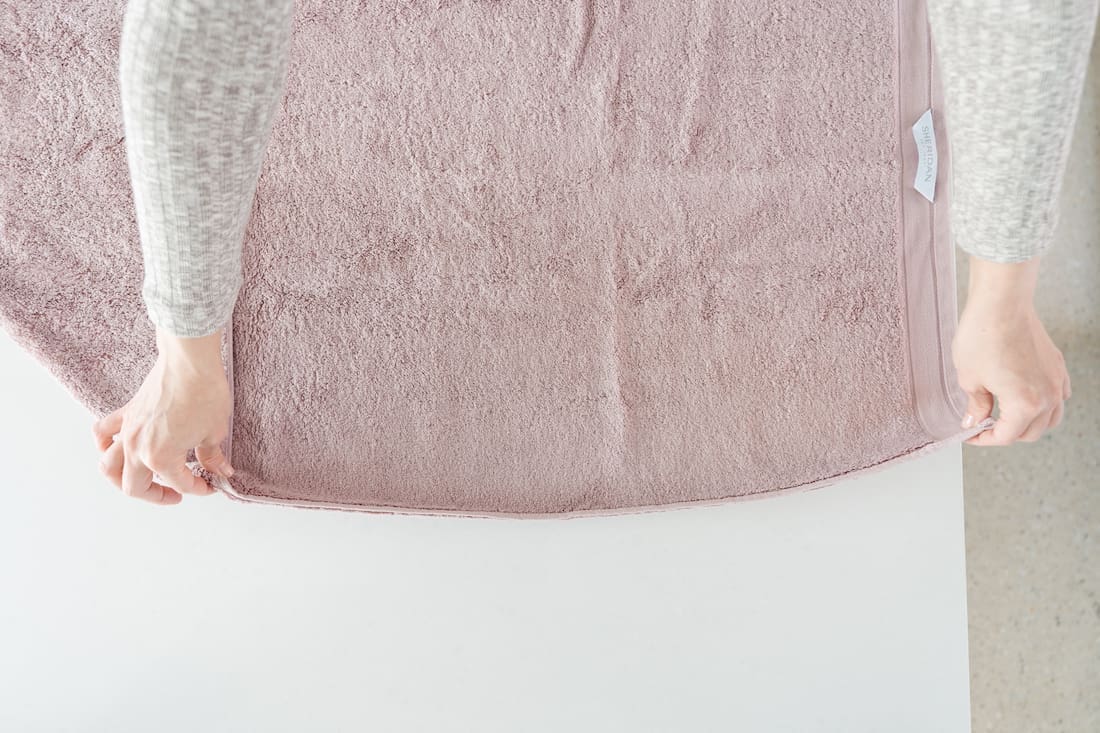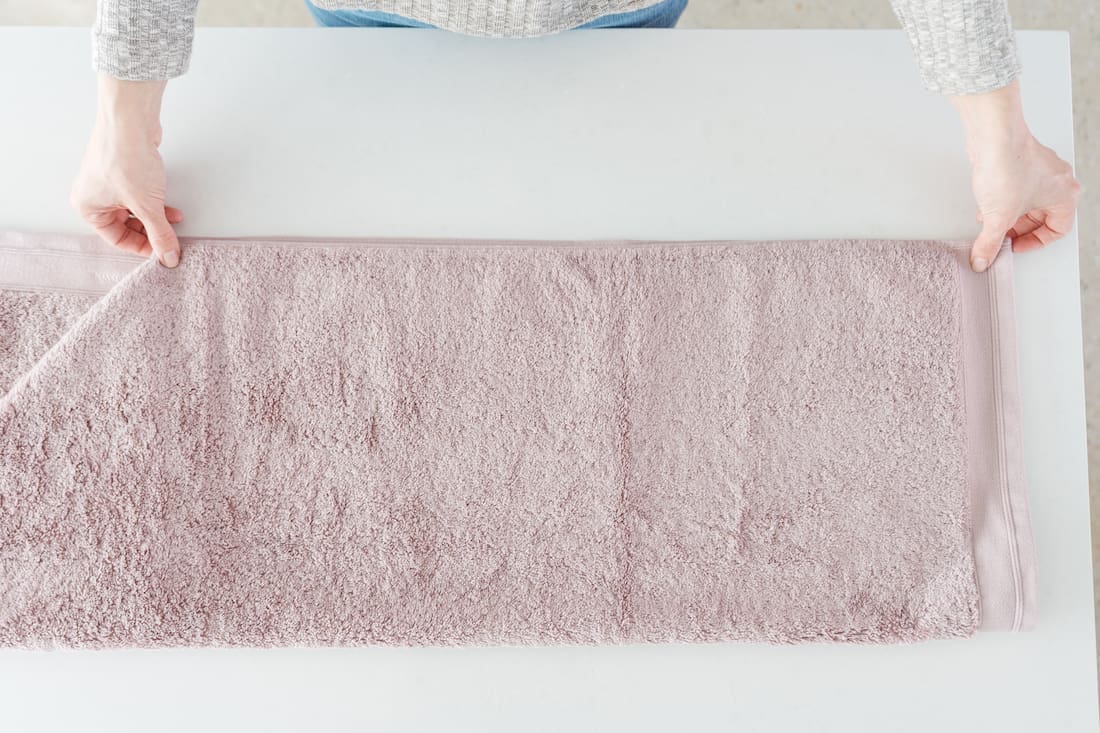 3. Flip the towel over and roll it tightly.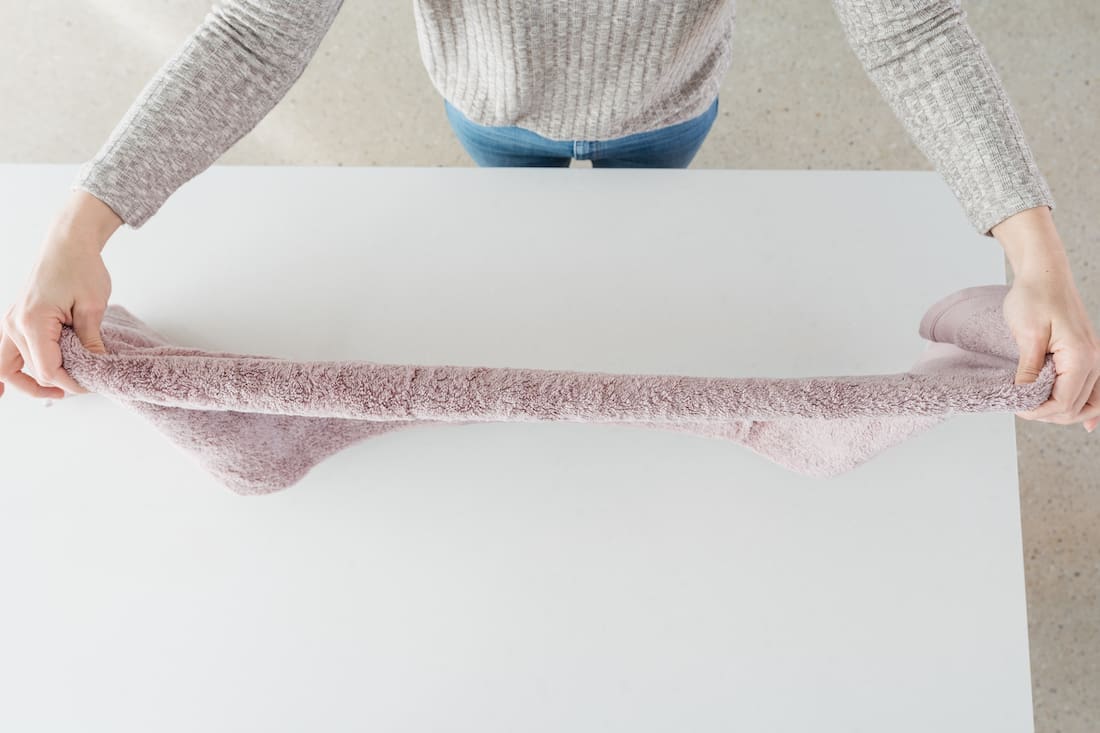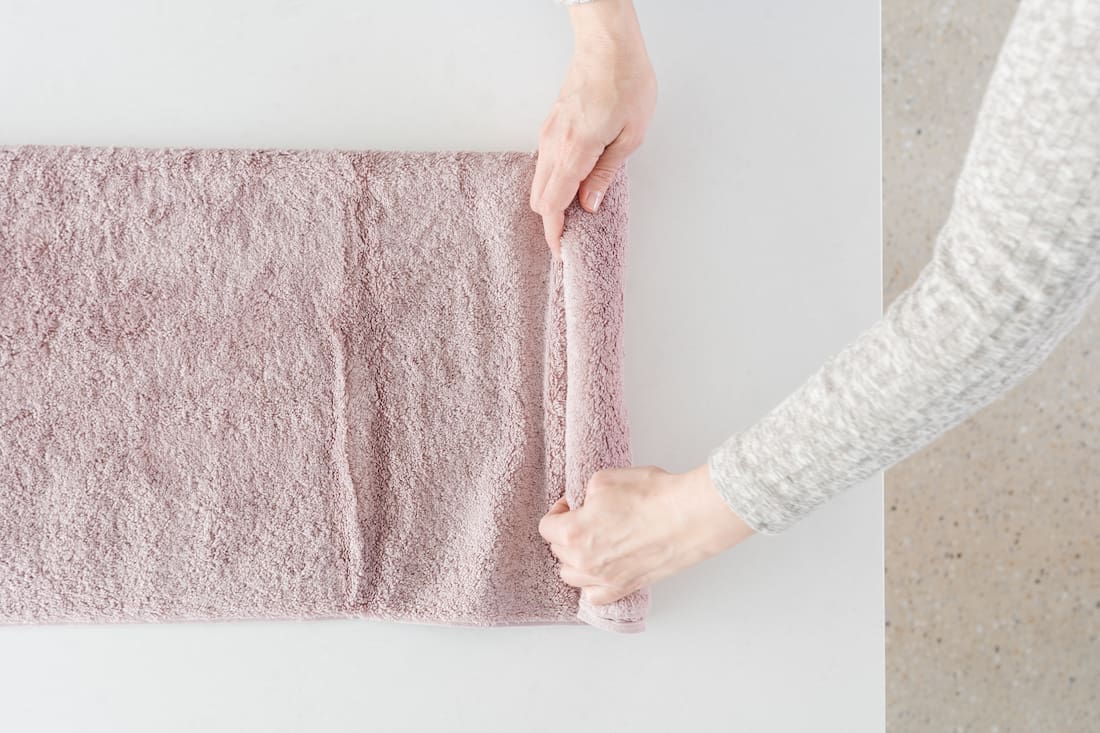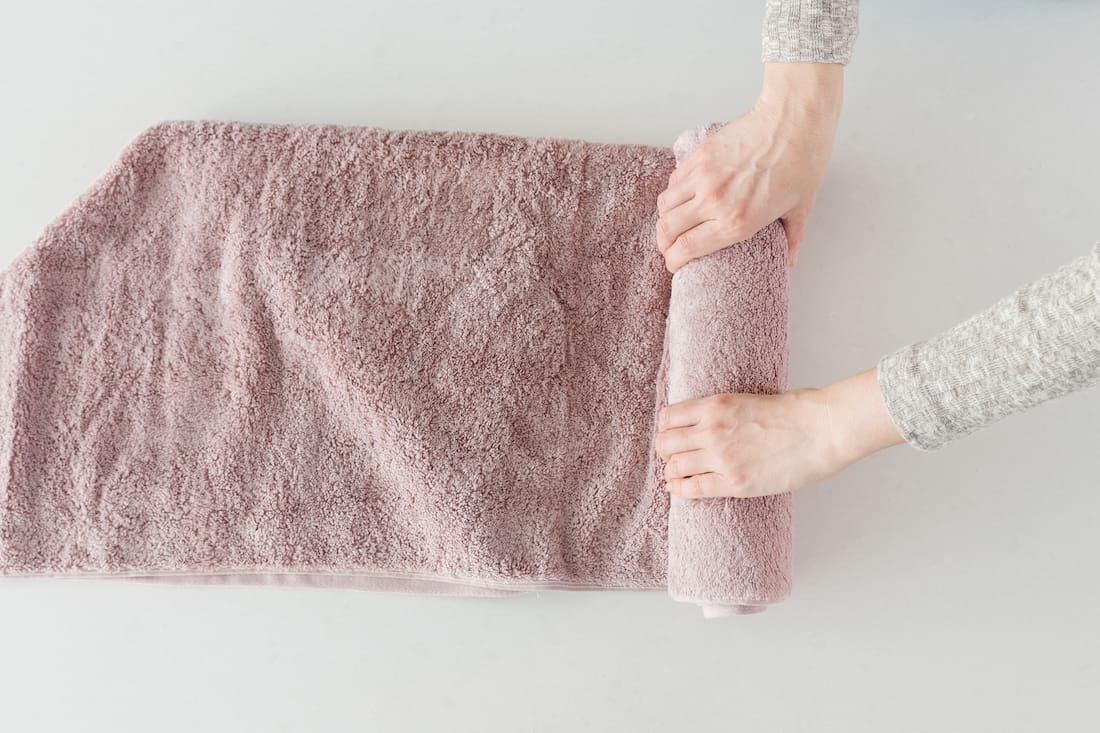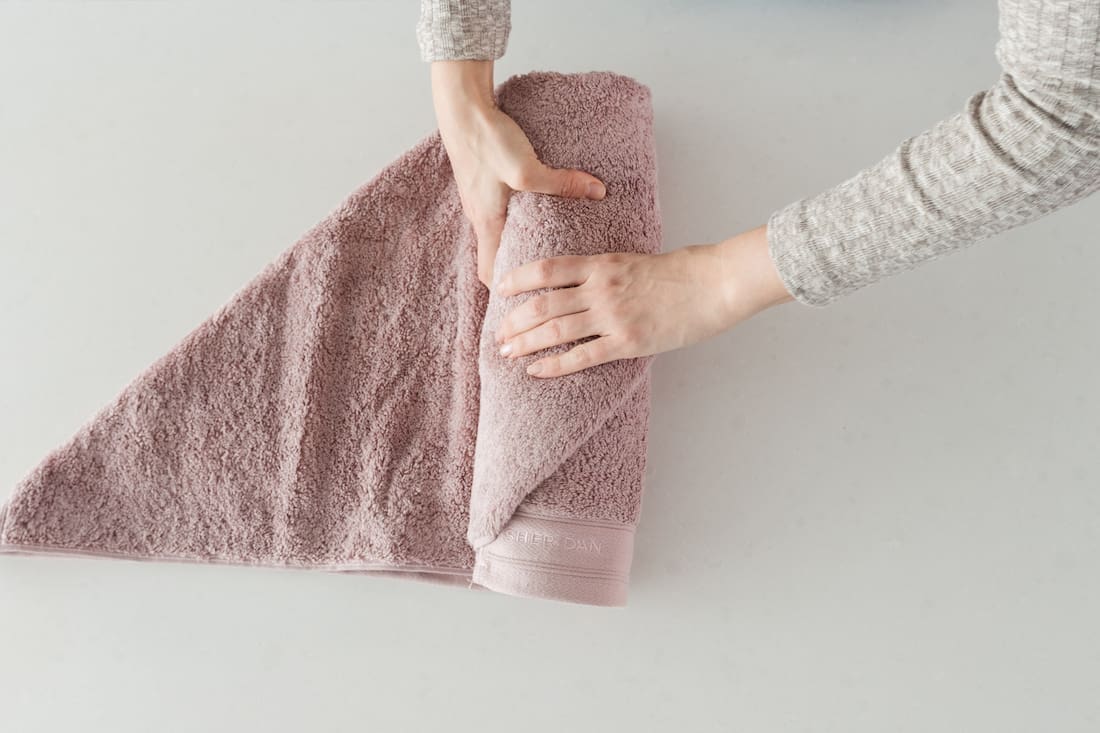 4. Finish by tucking the end tip into the rolled towel.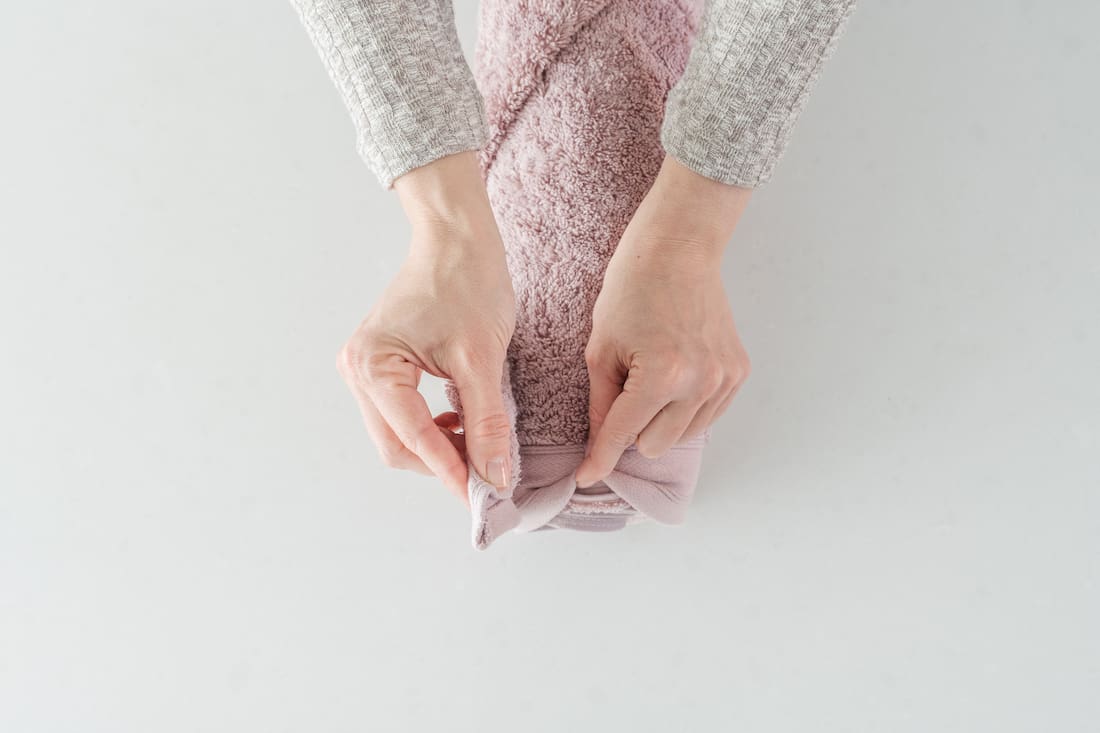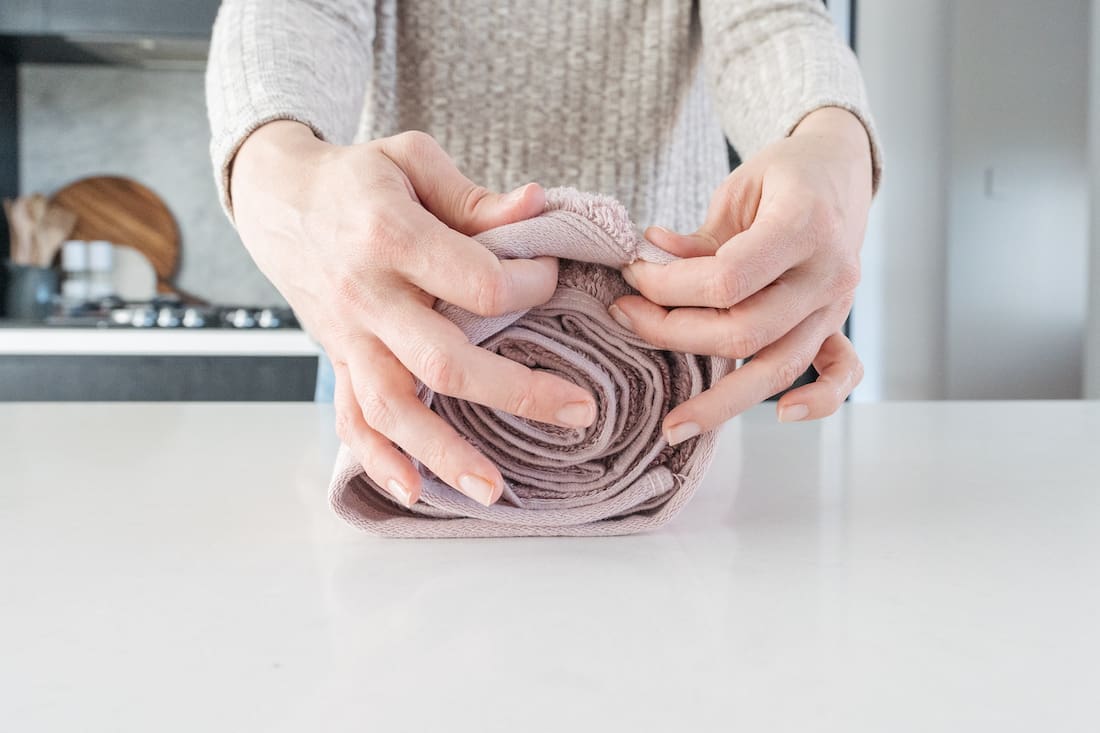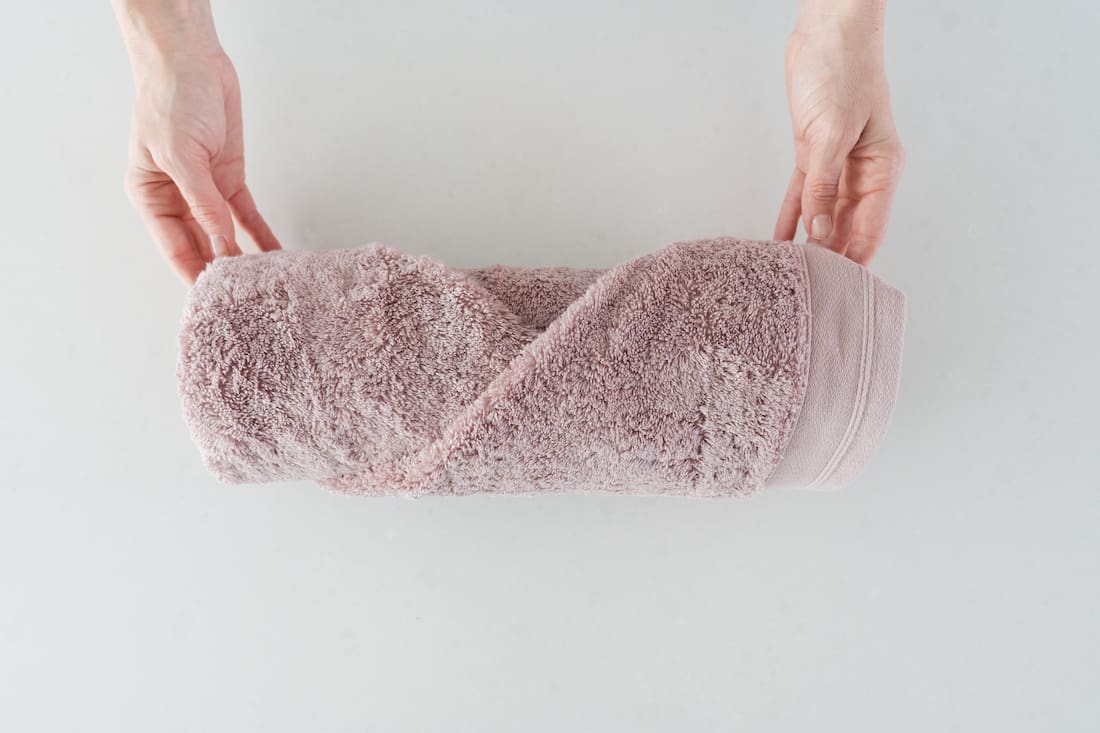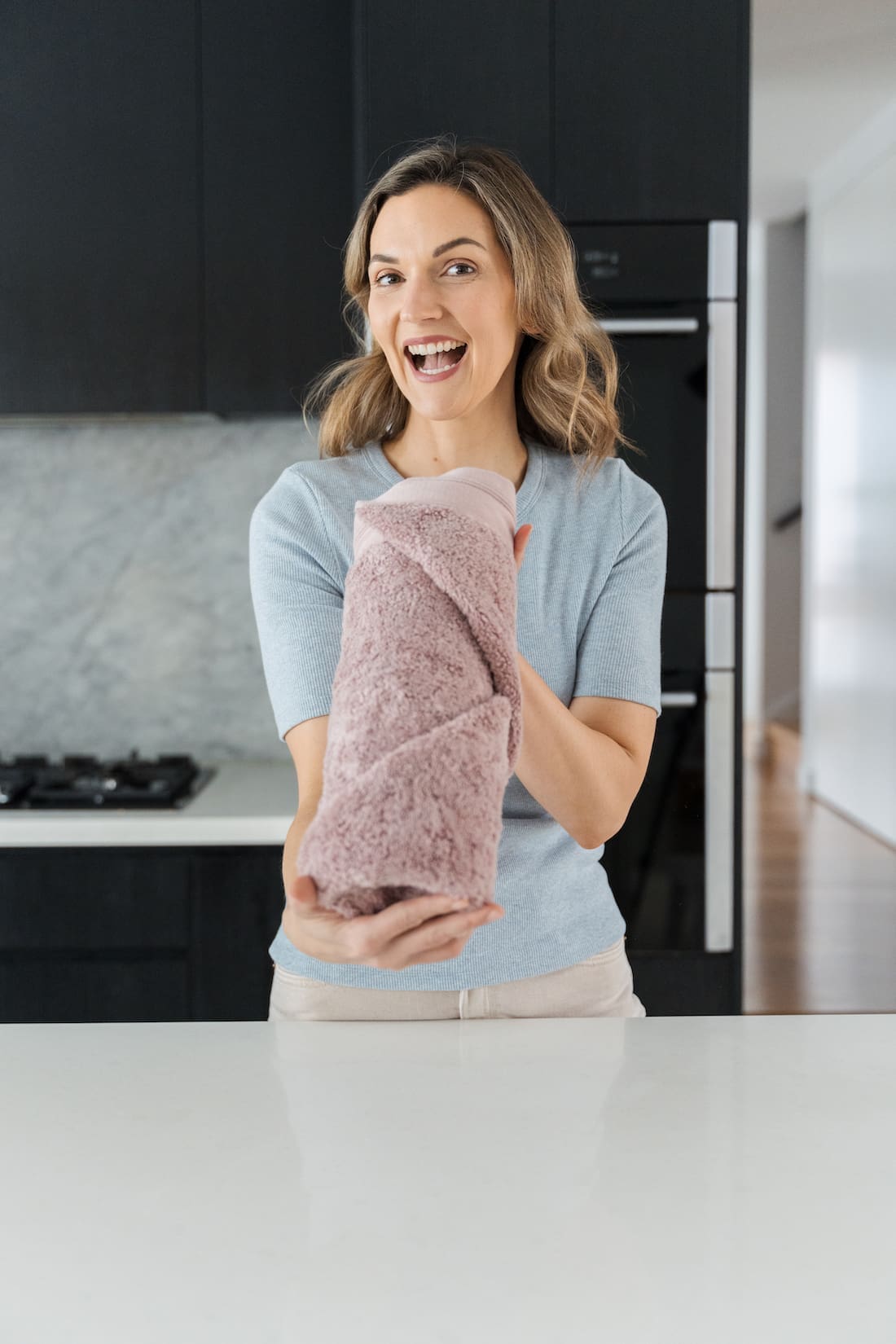 And there you have it. Two easy towel folding ideas to instantly make your bathroom feel like a day spa or maximise space in your cupboard!
Do you think you'll try these simple towel styling tricks? Is there a towel folding style you'd like us to feature on the blog? Or do you have any questions? We'd love to hear all your towel folding questions and thoughts in the comment section below!
This article was first published in August 2022 and continues to be updated with latest information and images.