Who doesn't love a touch of luxury?!
In the guest bedroom, small thoughtful extras will go a long way to make your house guests feel welcome.
My family joke that when they come to stay at my house, it's like checking in to a hotel because I like to make the guest room feel like a mini retreat.
Here are some ideas to create a 5 star experience for your guests.
1. Well-stocked night stand
Depending on who is staying, I will fill the bedside table with things like fresh blooms, books, tissues, chocolates (or hot chocolate melts as pictured here by Tilley), eye mask or anything else I think they may enjoy. Scented candles and a jug of water is always a must.
It's also a nice idea to jot down details of your wifi network so they can hook up their devices while they stay.
If my guests are staying for a longer time and will be spending some days entertaining themselves, I like to gather a few ideas of things to do by leaving brochures of what's on or latest places to eat out.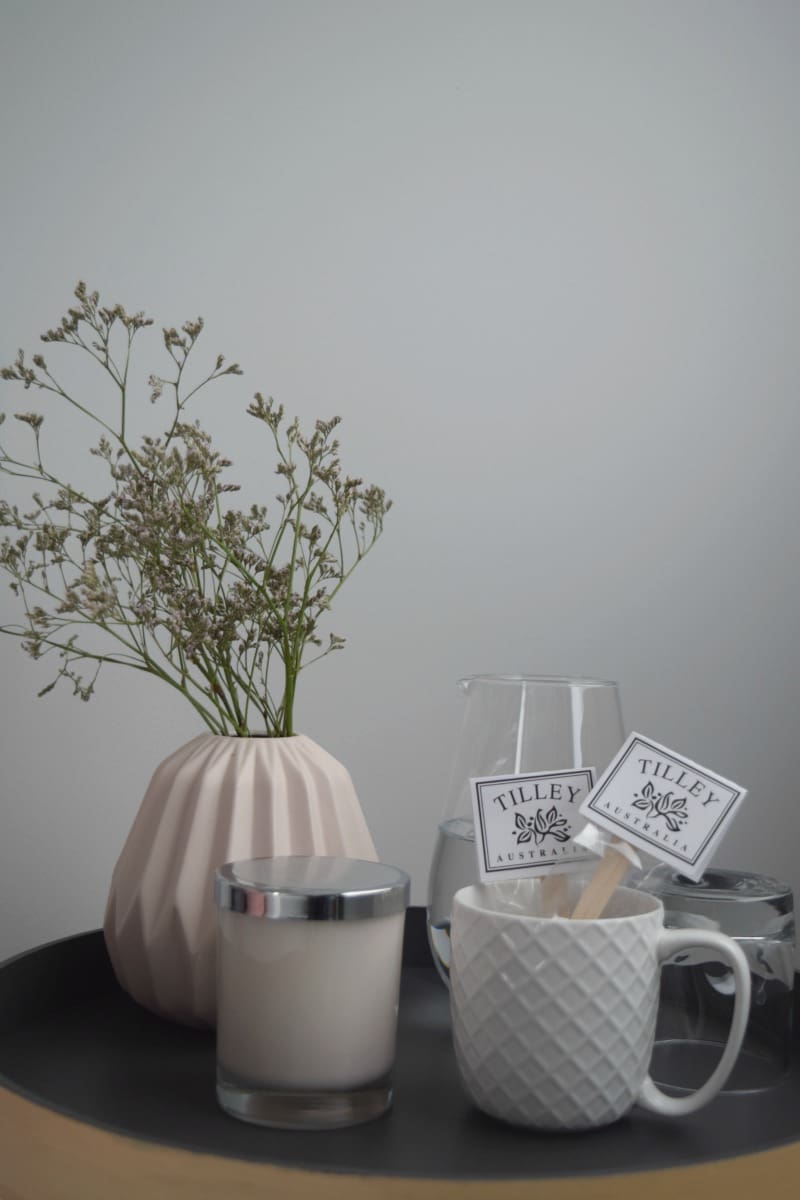 2. Tray of goodies
At the foot of the bed I always leave fresh towels and I recently got this large serving tray from Designer in a Box which I've loaded with other essentials like good magazines and soaps.
The tray is also useful if they want to keep their things organised or just enjoy an afternoon cuppa in bed!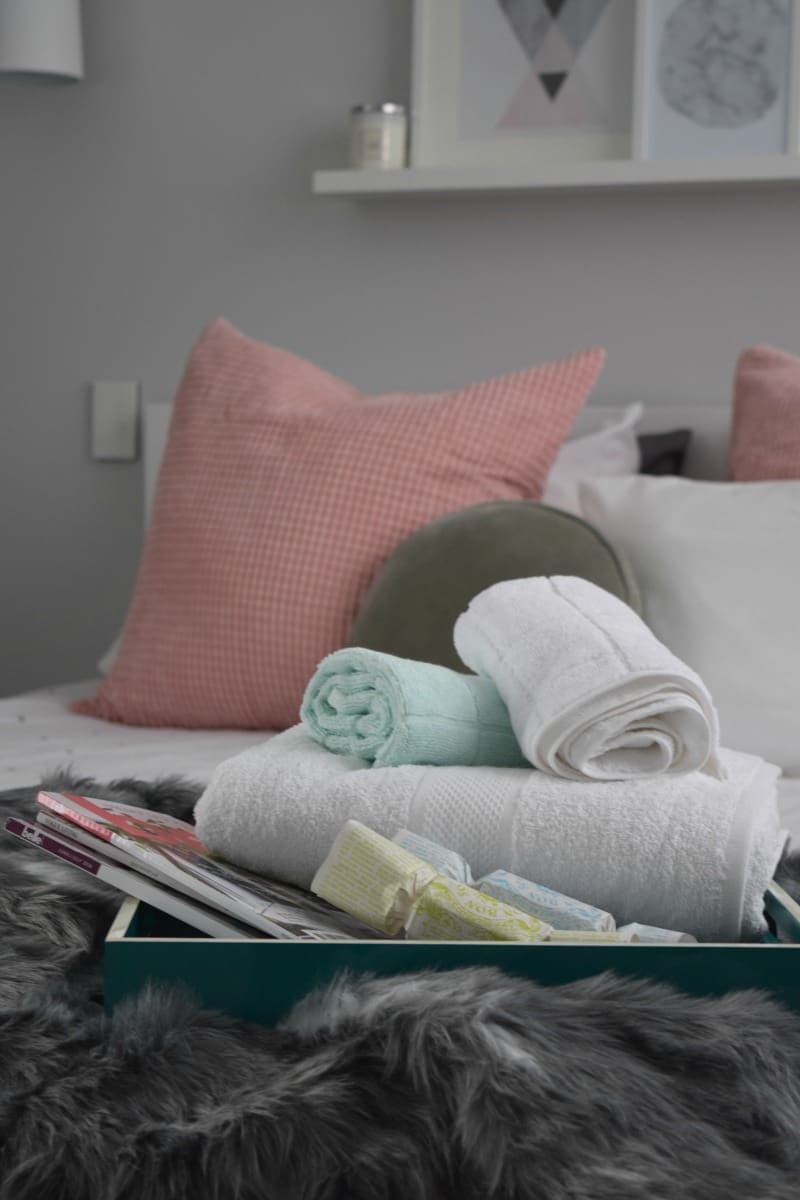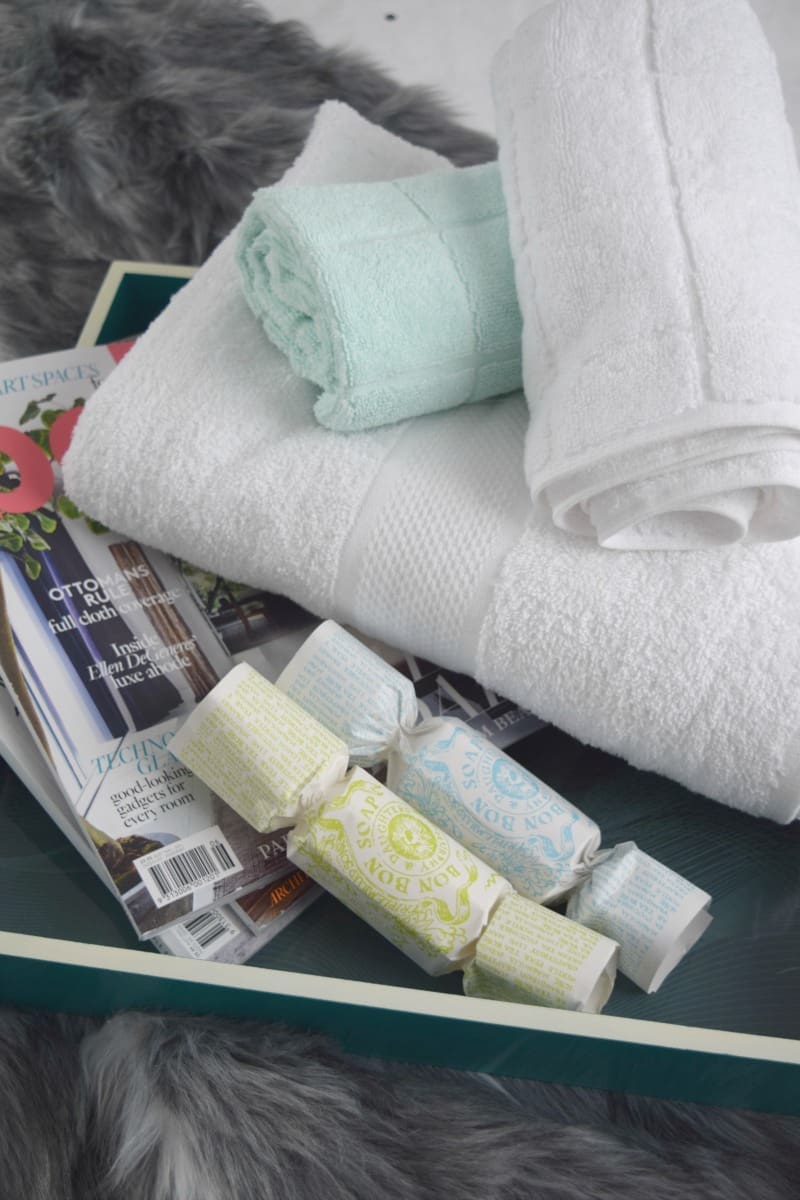 3. Bathrobe and slippers
Nothing says luxury to me like a plush bathrobe and new slippers — totally makes me feel like I'm at a day spa — so why not treat your guests to the same experience?
This robe is divine with raised towelling design woven through a 100% cotton base but the slippers are a Kmart bargain (at just $4 a pair, you can afford new ones for each guest!).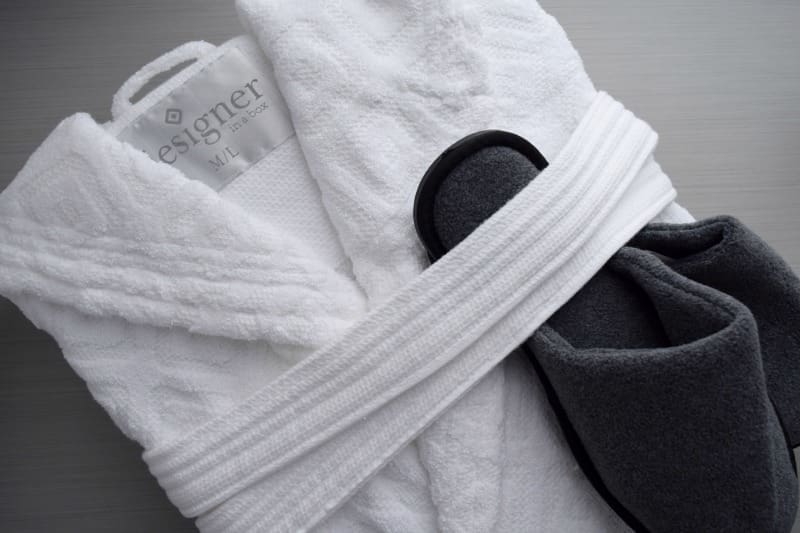 4. Toiletries
I keep a small stash of lovely toiletries in a stylish box (it's actually a jewellery box) in the guest room and let guests know there are plenty more in the top drawer in the bathroom they are welcome to use. Everyone loves it!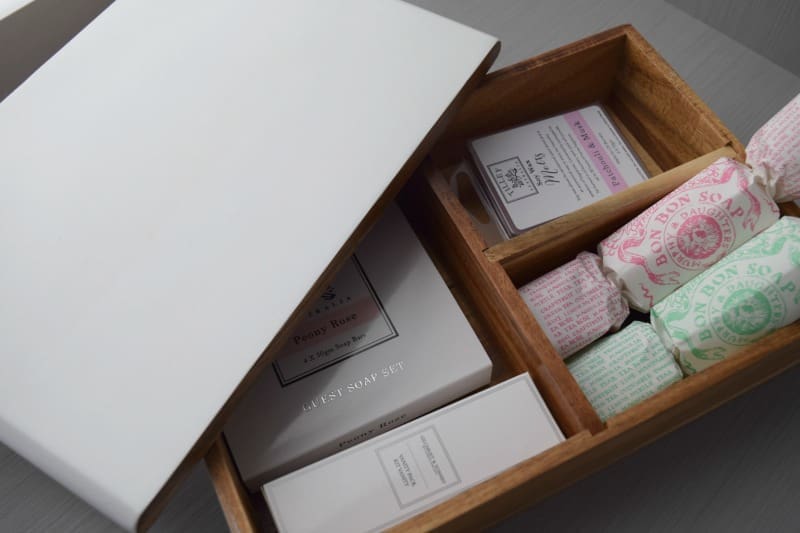 5. Super comfy bed
And finally, most important of all is a good night's sleep so I layer the bed in beautiful bedding like this Rachel Castle polka dot quilt cover and ultra-soft Euro cushions from IKEA.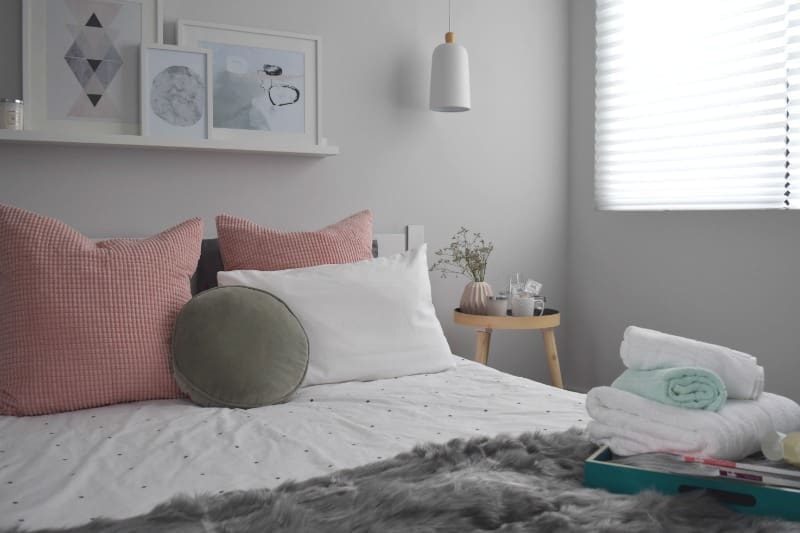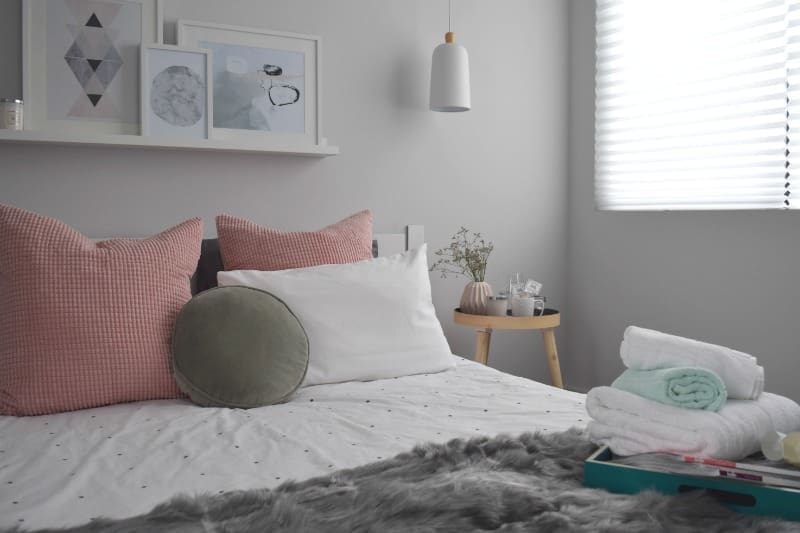 Big thanks to Designer in a Box, Murphy & Daughters and Tilley Soaps for the beautiful products to make my guest bedroom so inviting.
Supplier list:
Bath robe: Designer in a box
Slippers: Kmart
Jewellery box: Designer in a box
Bon bon soaps: Murphy & Daughters
Soap set: Tilley
Candle: Designer in a box
Mug and chocolate melts: Tilley
Water jug: IKEA
Pink vase: Bloomingville
Tray: Designer in a box
Towels: Country Road
For information on the other items featured in this room, check out the guest bedroom reveal here.
What do you do to make your house guests feel welcome? Share your suggestions in the comments below!