One of THE most important purchases for the home has got to be a sofa. For style, design and the ultimate test… comfort… it's hard to go past one with a chaise. The added legroom of an L-shaped sofa gives you comfort for lounging that is undeniably awesome! So we've rounded up our top 7 picks for sofas with a chaise you can buy online.
Related article: Top 7 stylish bar carts and cabinets to suit all budgets
Related article: How to update your living room for less
Firstly, can we just stop to admire the colour of this sofa from Castlery?! We love! This extra long style gives so much room and comfort, it's hard to fault. Available in a range of sizes and configurations, you'll be able to find one to suit your room and style.
The soft, curved edges add that extra level of luxe and the chaise is comfort plus! If you need us, you'll find us lounging here.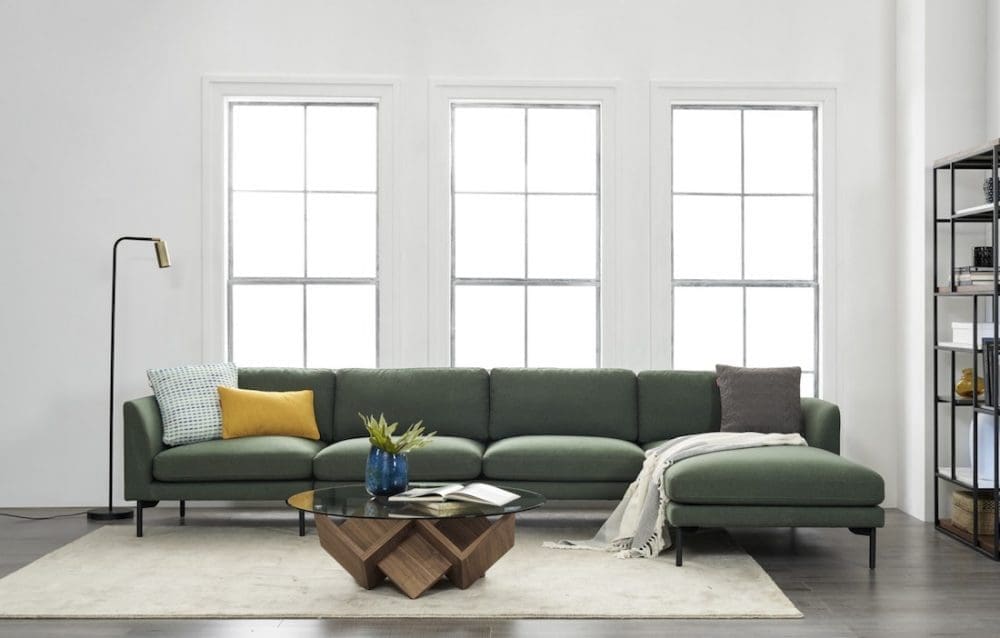 If you're after a classic, we've found it. For sofas with a chaise, not much can beat this timeless number from Interior Secrets.
We love the light textured grey fabric upholstery for its long-lasting wear and comfort. It's also the perfect neutral colour to constantly change up the look with new cushions and a throw. The solid oak legs provide a little more elegance and sophisticated style.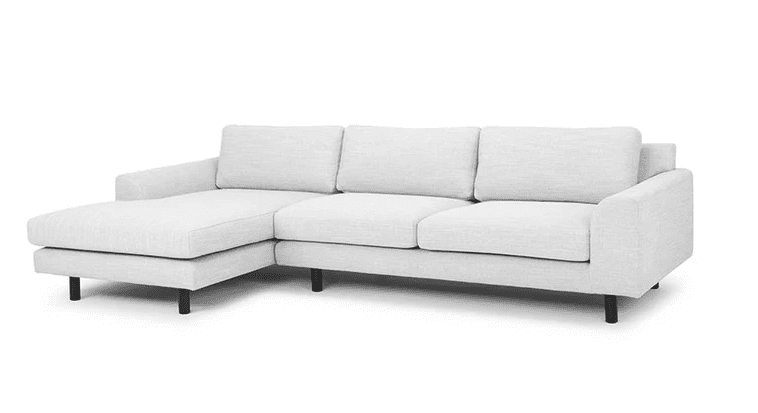 For masculine and old-school style, you can't go past a beautiful aged leather sofa. We love this one from Freedom as it nails the aged look without looking heavy.
Super soft to the touch, this handsome item of furniture is the statement piece you've been dreaming of.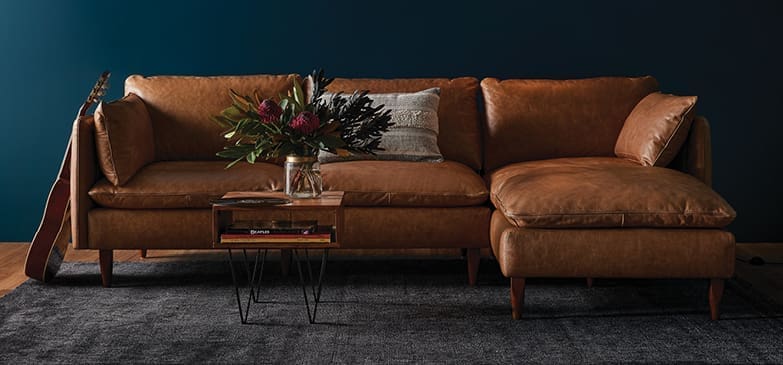 When it comes to sofas with a chaise, comfort is our number 1 factor, but we wouldn't say no to an added bonus or two! On this one, the chaise lifts up giving you a hidden storage compartment and it also converts to a comfy sofa bed.
A sofa that ticks the boxes of comfort, style and practicality — yes please!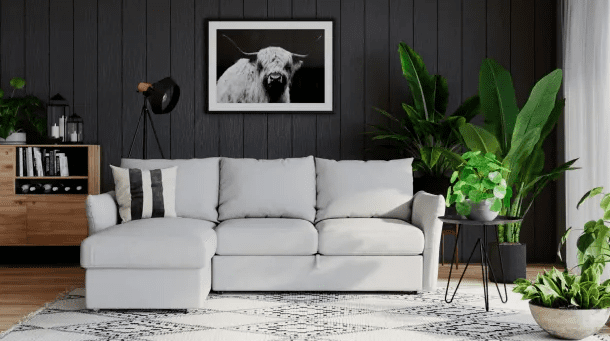 For a statement piece, we love this navy velvet sofa from Temple & Webster. Amping up the luxe vibes, this sofa is the perfect way to elevate the look of your living room at a friendly price point.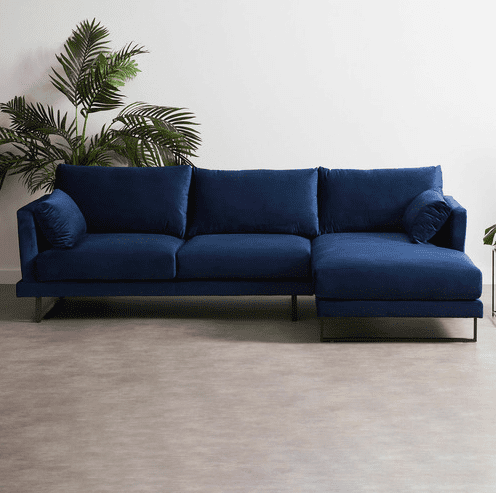 For the perfect chill on the couch sesh, this comfy-looking number from Early Settler has you covered. It's big enough to keep everyone happy, and its linen-blend fabric cover can be removed for easy cleaning. Just in case you drop your choc-top mid-movie 😉 !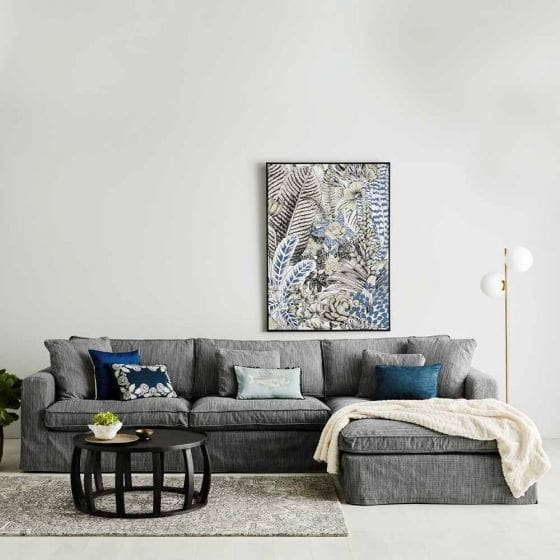 King Living lives up to its name with the ultimate range of luxe sofas with a chaise. The ever so popular Jasper II is can easily be reconfigured to suit your room layout.
We love the addition of the timber shelving, which blurs the lines between sofa and sideboard. Yes, it's a little on the pricier side, so if this sofa is 'the one', it pays to be patient and wait until King Living has one of their great value sales.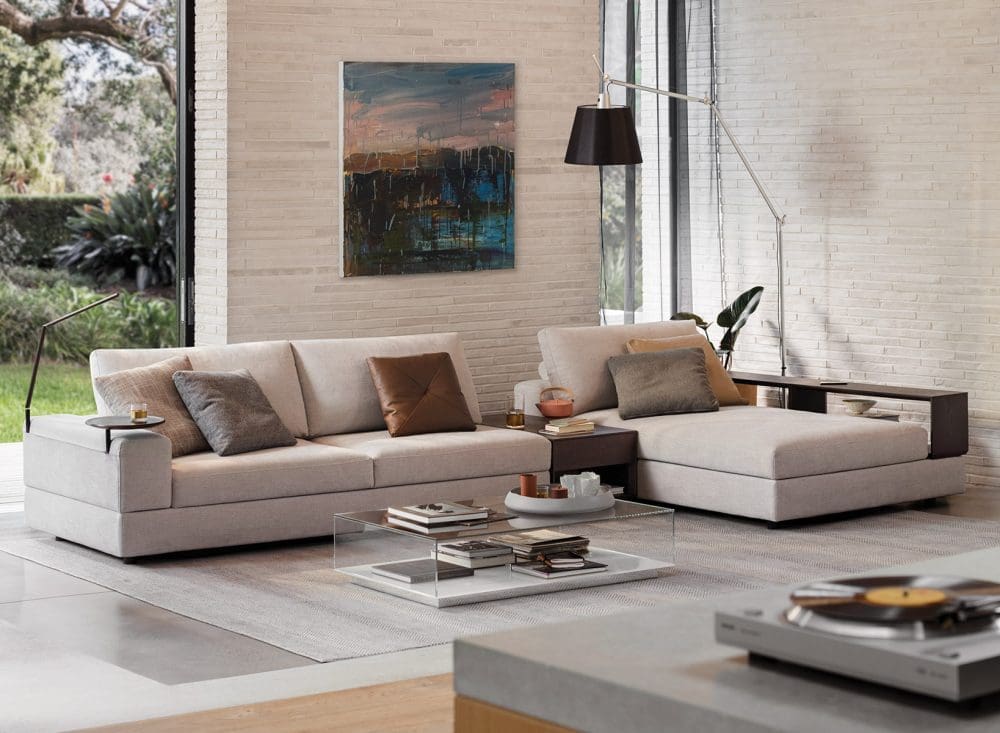 Do you have a fave from our top 7 sofas with a chaise?! If you've found some others you think should make our list, we'd love you to tell us in the comment section below!
Disclaimer: Prices are accurate at time of publishing. This post contains some affiliate links. This means, if you purchase an item we may receive a commission on that sale of the products at no extra cost to you.