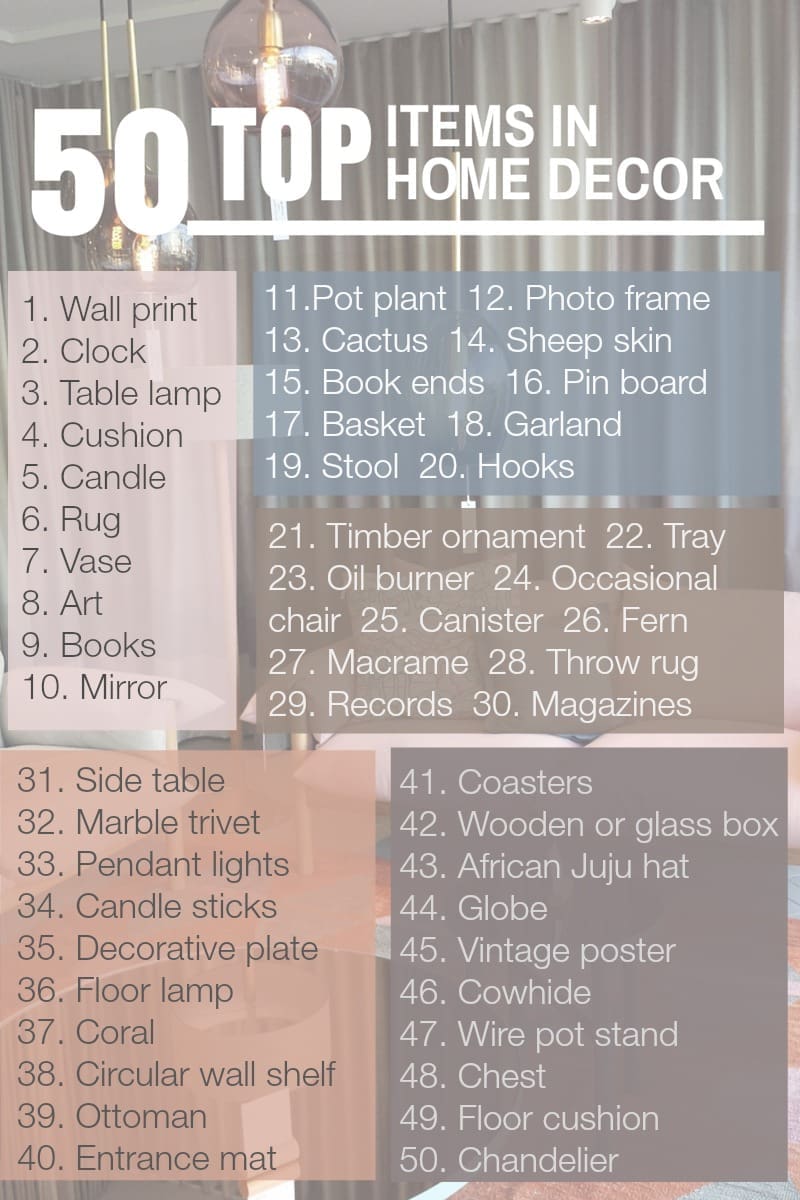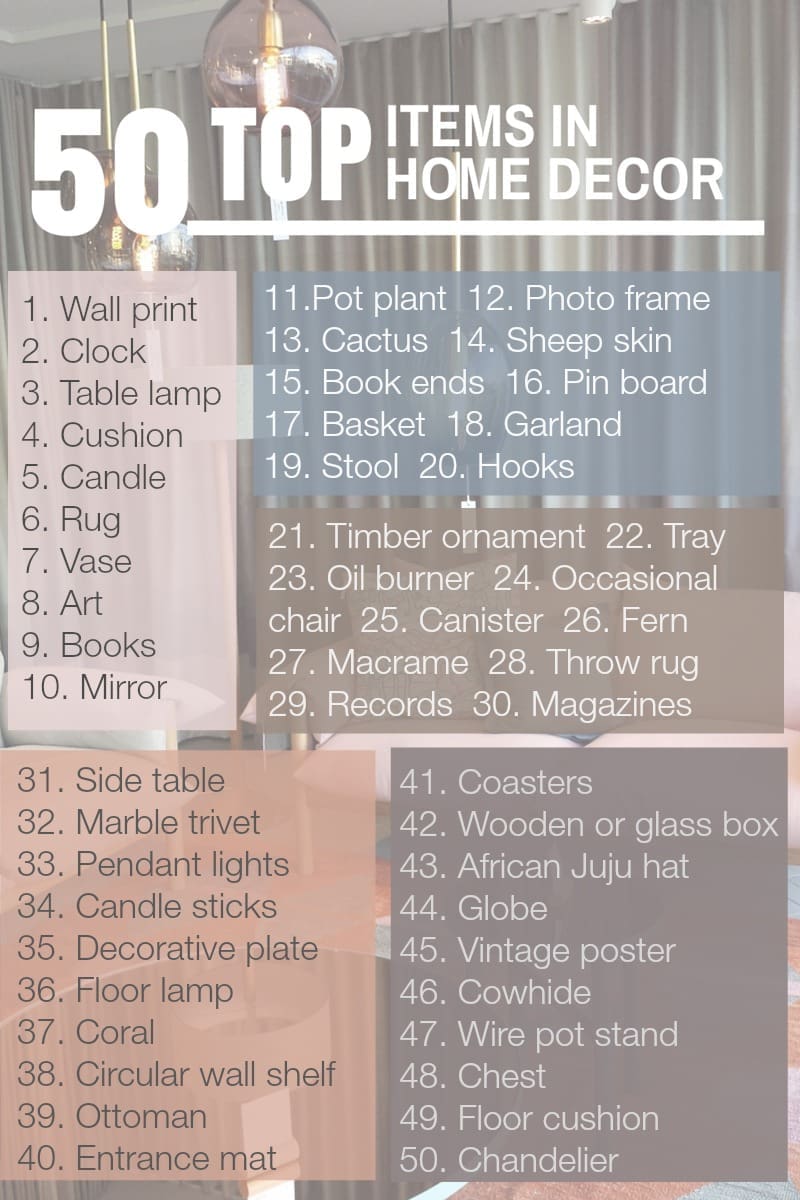 Good interior decorating and styling is all about layers, texture and colour.
You want to create dimension to a space by having points of interest, elements that complement and contrast, and above all, items that show your personality.
We often get asked how to decorate a space or for suggestions on home accessories so we have curated a list of our 50 top items in home decor.
Some of the items on the list are a little quirky and not to everyone's taste — an African Juju hat for example — but from the 50 items we're sure you'll find just the thing you need.
Our favourite items on the list right now are marble trivets, trays, and wire pot plant stands. Cushions, candles and plants are always a necessity!
Why not 'pin' this list or share it on Facebook so you have it saved and can refer to it when you take on your next home decorating project?
Do you have another top home decor item that hasn't been listed? Share it in the comments below!