Supported by Canberra Outlet
Aaahh feel that? Winter is finally behind us and hot summer days are within fingertip reach. It's time to pack away chunky knit throws and other winter textiles, and swap in lighter linens and brighter pops of colour too. If you feel like treating yourself to a few new pieces to make your interiors current, here are 3 big interior trends that are coming through strongly.
Related article: Turn your house into a home: Tips and tricks to add warmth and personality
Related article: A guide to the 10 most popular interior design styles
Trend 1: Navy colour trend
Navy is a classic, elegant colour that never really goes 'out' but this season it's having a big 'in' moment. From cushions and throws, to glass vases and planter pots, and plenty of other decorative items, the shops are brimming with navy finds that will leave you with heart eyes.
Navy looks fab in large colour blocks or as an accent colour. You could pair navy with a soft colour like blush pink, or a neutral tone like oatmeal.
Tip: to inject a new colour into a space, firstly look around for any existing pieces that don't complement this colour and should be packed away for the season. For example, certain shades of green don't look good with navy. Then simply add 3-5 items across a room that pick up the new colour. In your living room this could be a cushion on your sofa, vase on your coffee table, artwork on a wall or resting in a bookshelf, and a candle vessel on a side table. By scattering a few pieces, your eye will naturally travel across a room and pick up on the new colour palette. It never fails!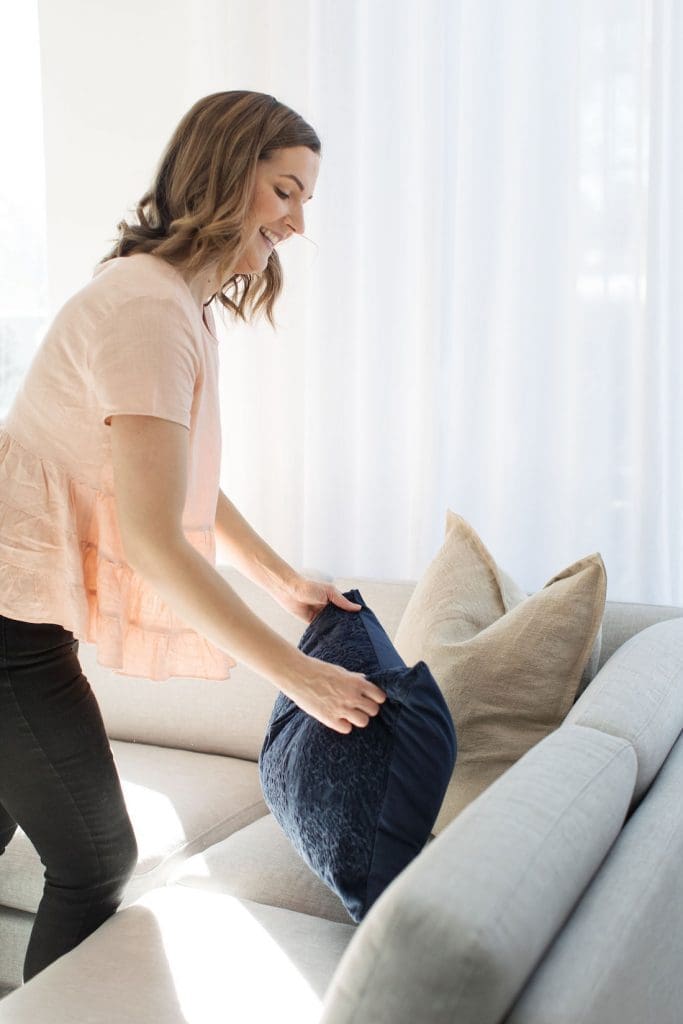 Trend 2: Coral colour trend
'Living coral' is this year's Pantone colour of the year and it's certainly making a big splash in homewares this season.
Just browse through stores like Freedom or Adairs and you'll quickly find artwork, bedding, and loads of decor in this trending colour that's perfect for the warmer months. Some of my personal favourites are this glass vase which is a soft approach to this vibrant colour, and the fun palm leaf artwork, both from Adairs.
Coral is a dynamic colour that's energising and creates the feeling of warmth.
It looks great paired with yellow and orange tones, which has been a trending colour palette on fashion runways this season too.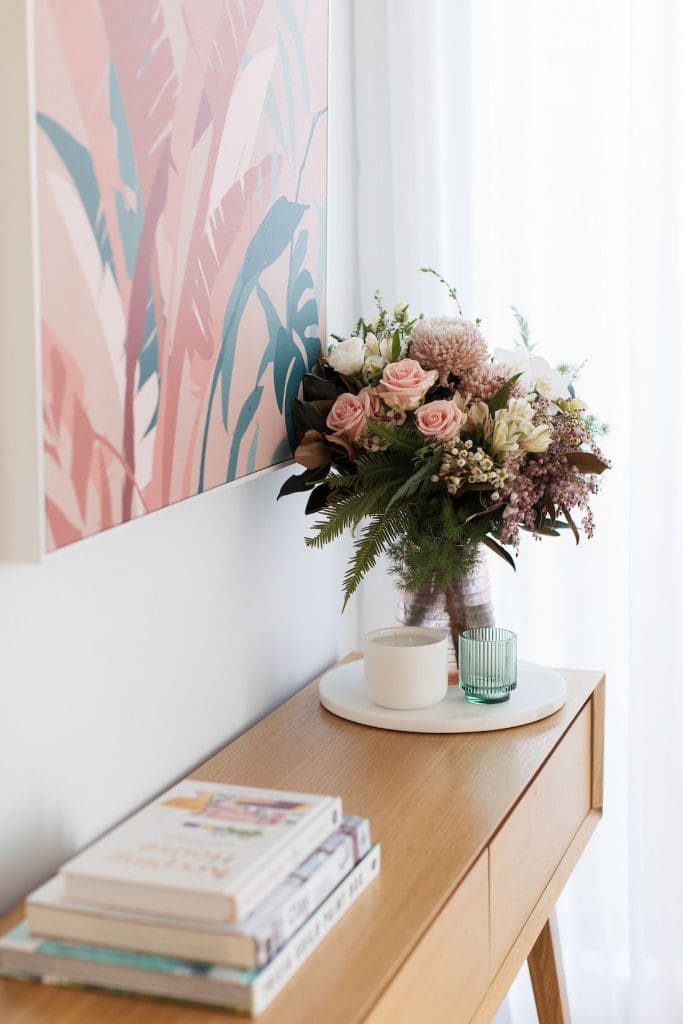 Trend 3: Styling inspired by nature
We've seen styling inspired by nature gaining moment in recent years and it's now hit big — not just a style for those with boho or coastal homes, nature is crossing all design boundaries.
Think timber pots, macramé hangings, shell or cane décor and more plants than you can poke a stick at. Everyone is jumping on the nature bandwagon and we're not complaining about it!
Something we're especially happy about is that with the return to nature, there also seems to be a bigger mindset shift happening — people are caring more about what products are made of and how they are being produced. Bamboo, eco-friendly cotton and other natural textiles are replacing polyester blends, mass-produced baskets are being replaced by those made my adult artisans, and plenty of other more sustainable materials and practices can be readily found. We're making smarter purchasing choices wherever possible and it's great that you don't have to go out of your way or spend a fortune to do the same.
Have you noticed any other big interior trends this season? Share them in the comments below!
Photography by Thorson Photography