It's kitchen week on The Block and this year, the couples are embracing new design ideas like curved island benches and oversized floating shelves. Strap yourselves in for all the pics and the highs and lows of The Block 2020 kitchen reveals!
Related article: The Block 2020: Week 5 — Bedroom and bathroom reveal
Related article: Kitchen inspiration from The Block 2018 reveals
Harry and Tash
A cracking week for Harry and Tash delivering a wonderful kitchen with an ah-MAZING 4m long island bench.
The judges loved the island — we mean, who wouldn't!? Using legs at one end and cabinetry at the other creates the illusion of the island being a furniture piece in the space. They were also praised for their use of black fingerless pull handles and their choice of coffee machine. Apparently Harry put a lot of time and thought into the purchase and it clearly paid off.
We love that they took a less is more approach and incorporated that large floating shelf rather than filling the space with as much cabinetry as possible. It would have been better if they had built a bulkhead over the closed cupboards though, or ran the joinery up to the ceiling with a shadowline as those cupboards will be a dusting nightmare.
Their butler's pantry was spacious and noted as a 'true entertainer's kitchen' — exactly what you would want and expect in a home in this affluent area. They took out joint second place with a score of 29 out of 30. Crazy to think a score that good didn't secure them the win, but we'll get to that a bit later.
Score: 29 / 30 (joint 2nd place)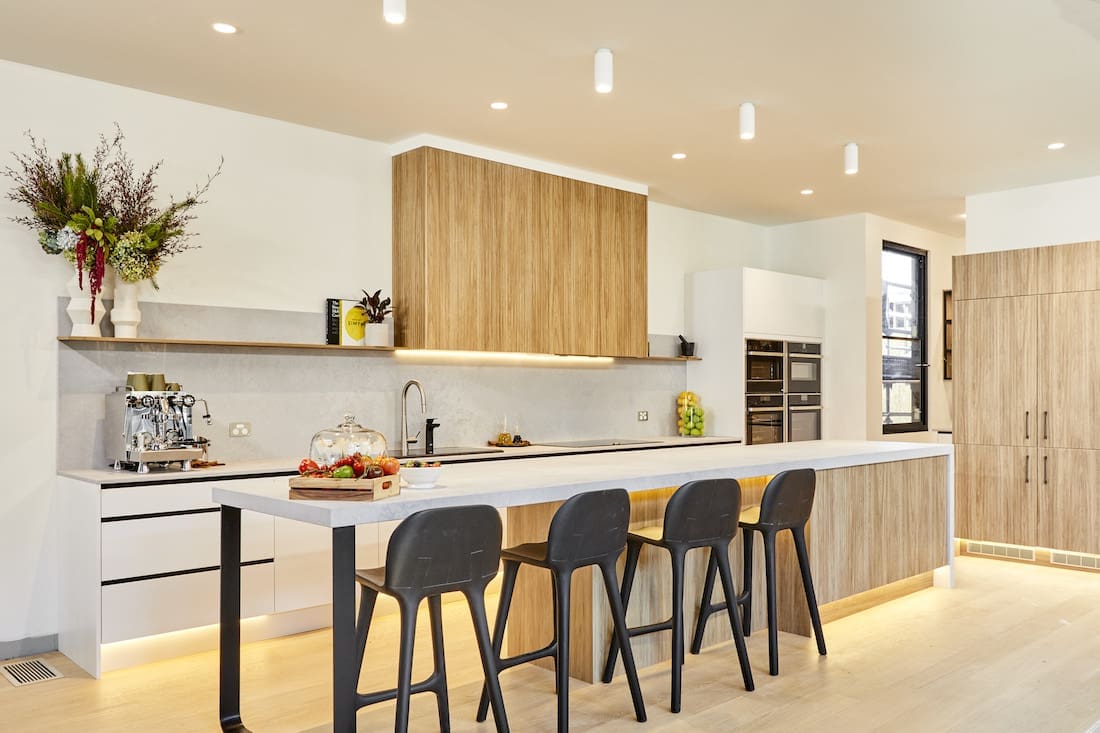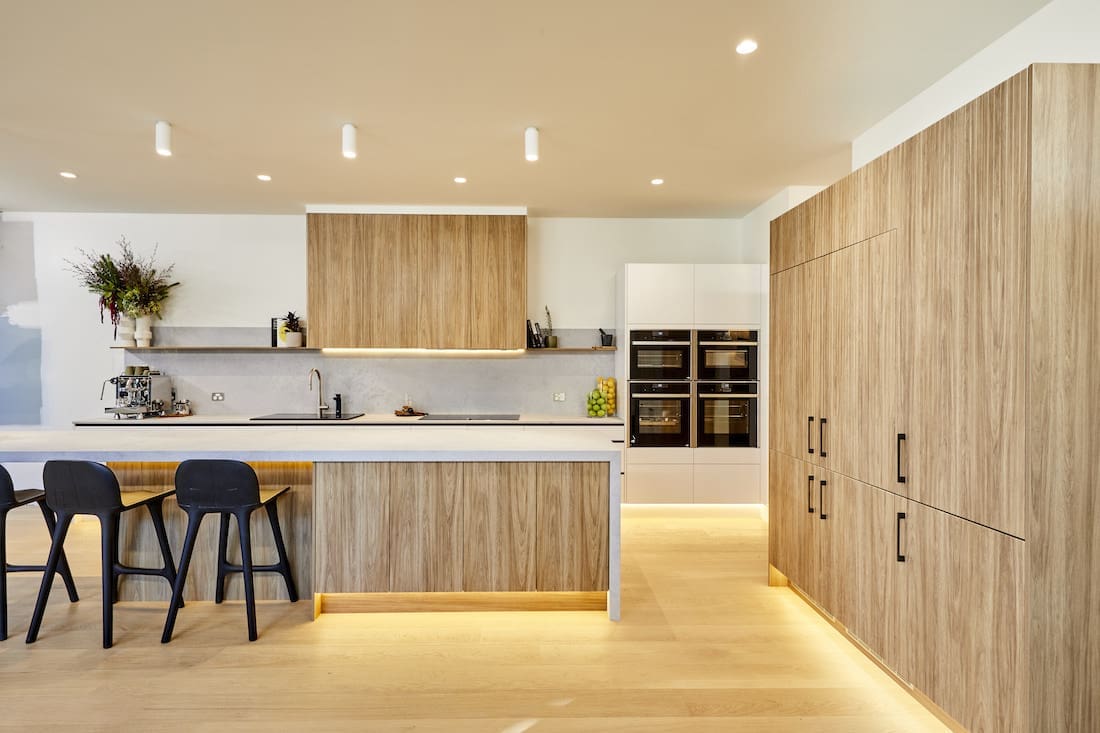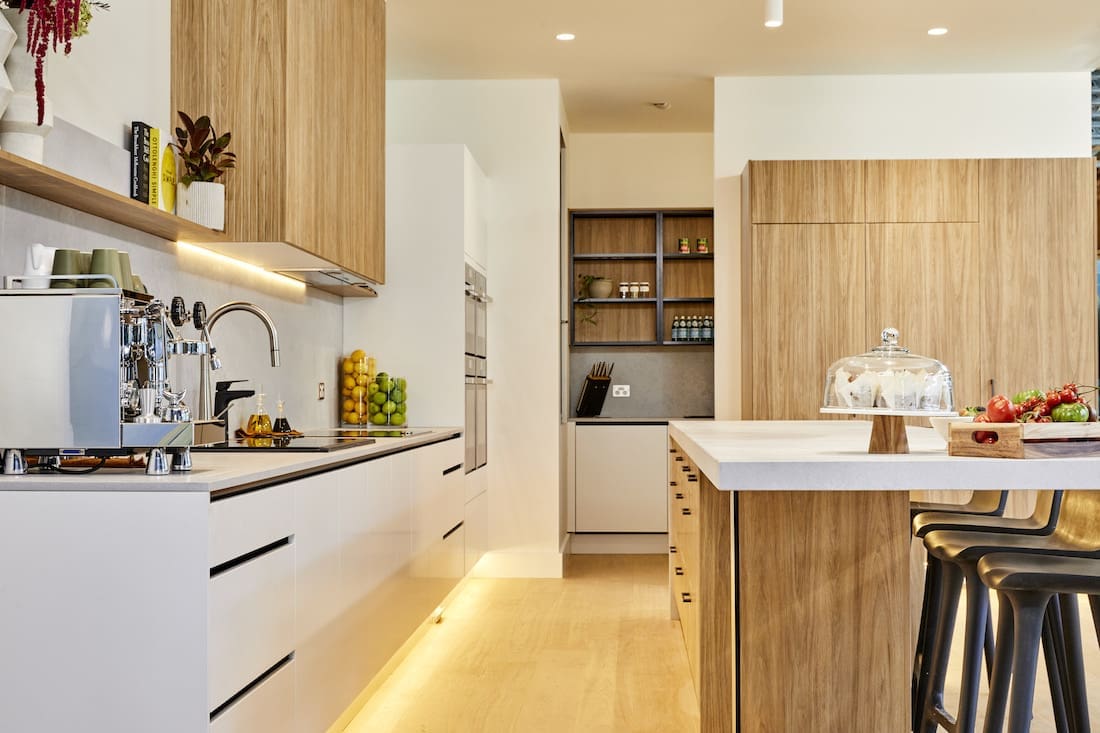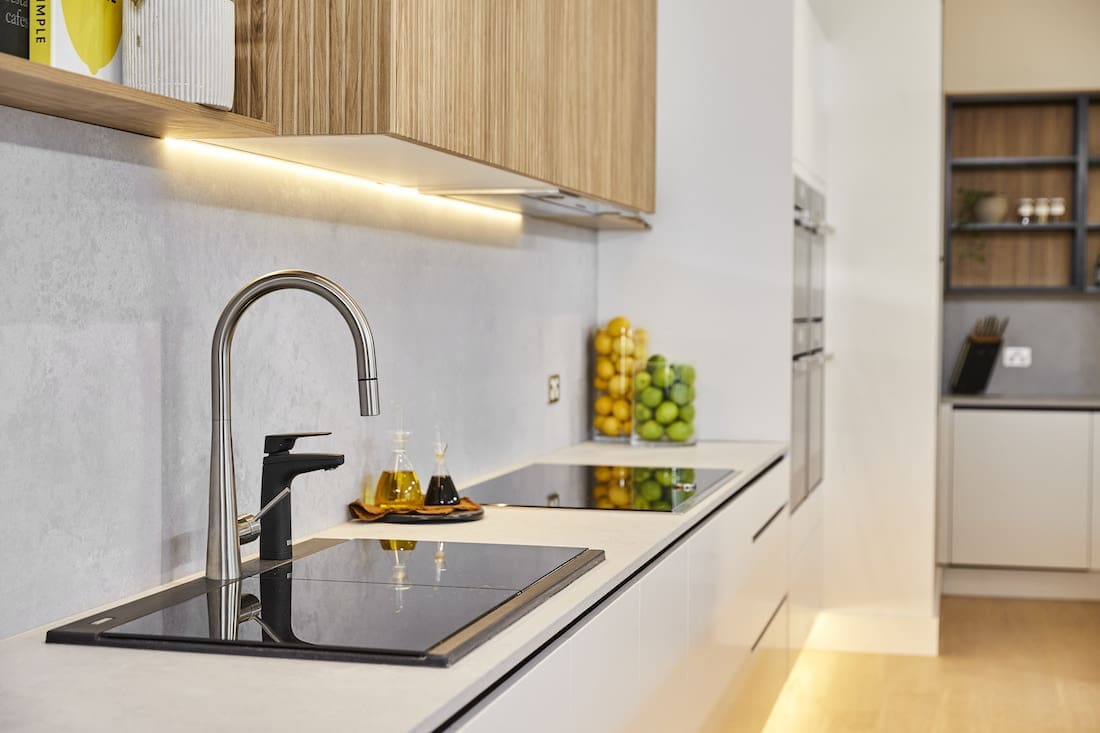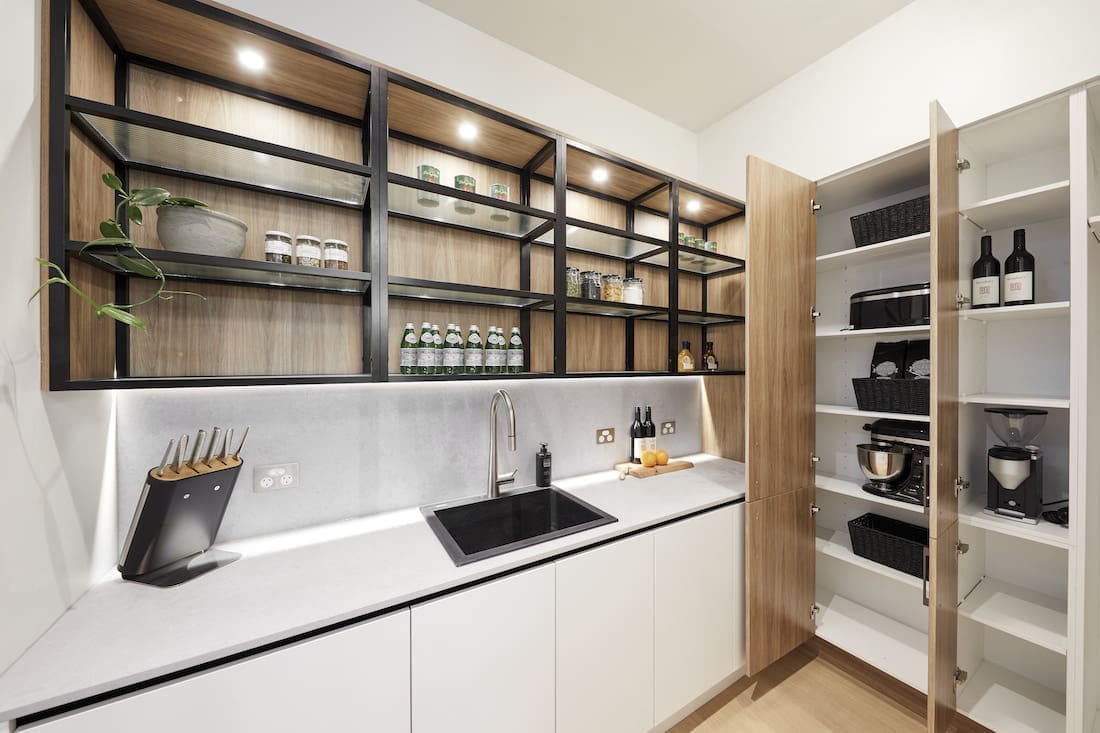 George and Sarah
Speaking of a high scoring round, George and Sarah took out joint third place this week. So… joint last. No one ever likes to come last and we feel a bit sorry for these guys who keep scoring high but never quite take out the win.
The biggest win for the kitchen reveal in House 2 was their Dolomite stone curved kitchen bench. It was named a work of art by the judges with brilliant workmanship. Darren loved it so much, he hugged it… we laugh, but we would probably do the same! It's gorgeous!
Points were deducted for the height of the cupboards with Shaynna struggling to reach them. Let's hope the buyers are tall! The butler's pantry also got high praise with a lot of loving going towards the Louvre glass cupboards.
While the cupboards may have been installed a bit too high for Shaynna, can we take a moment to applaud them for building the bulkhead above? This kitchen looks as though it was designed for this space and the standard of execution is incredible.
Score: 28 / 30 (joint 3rd place)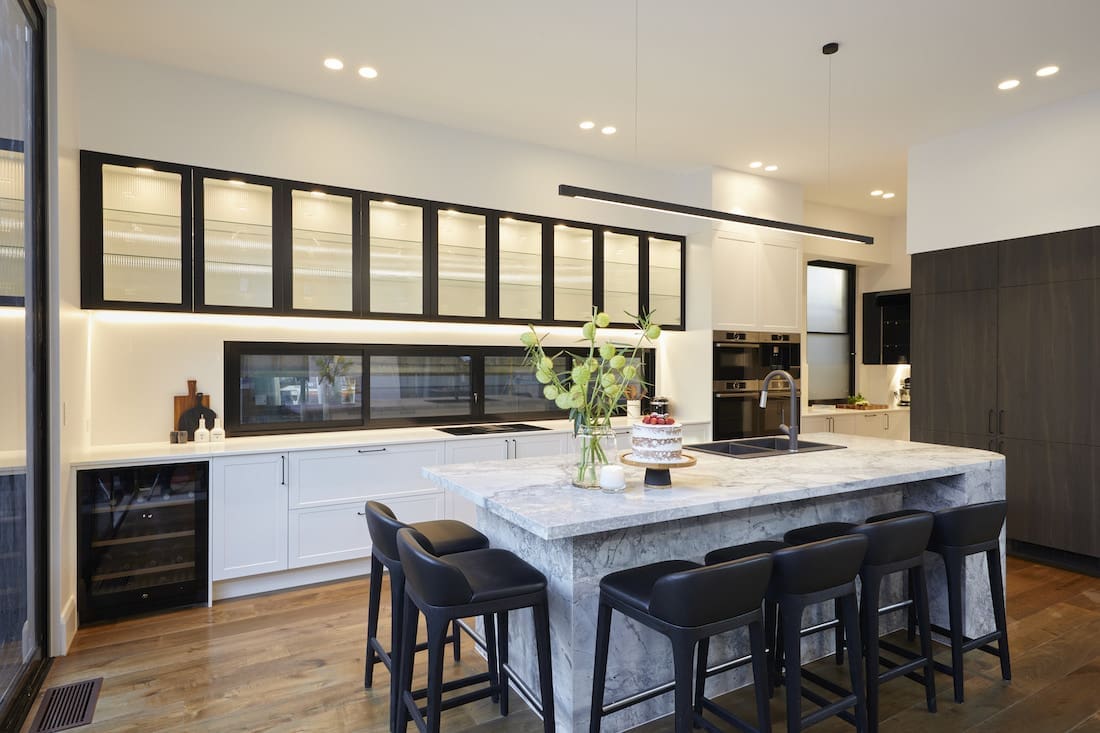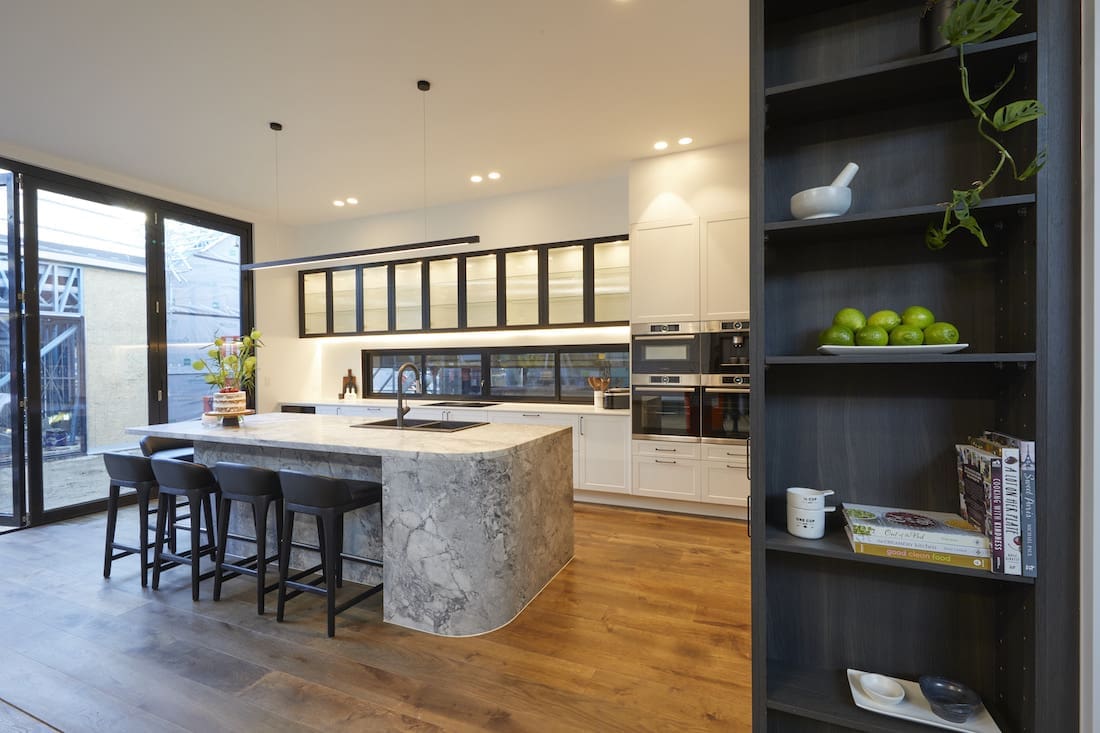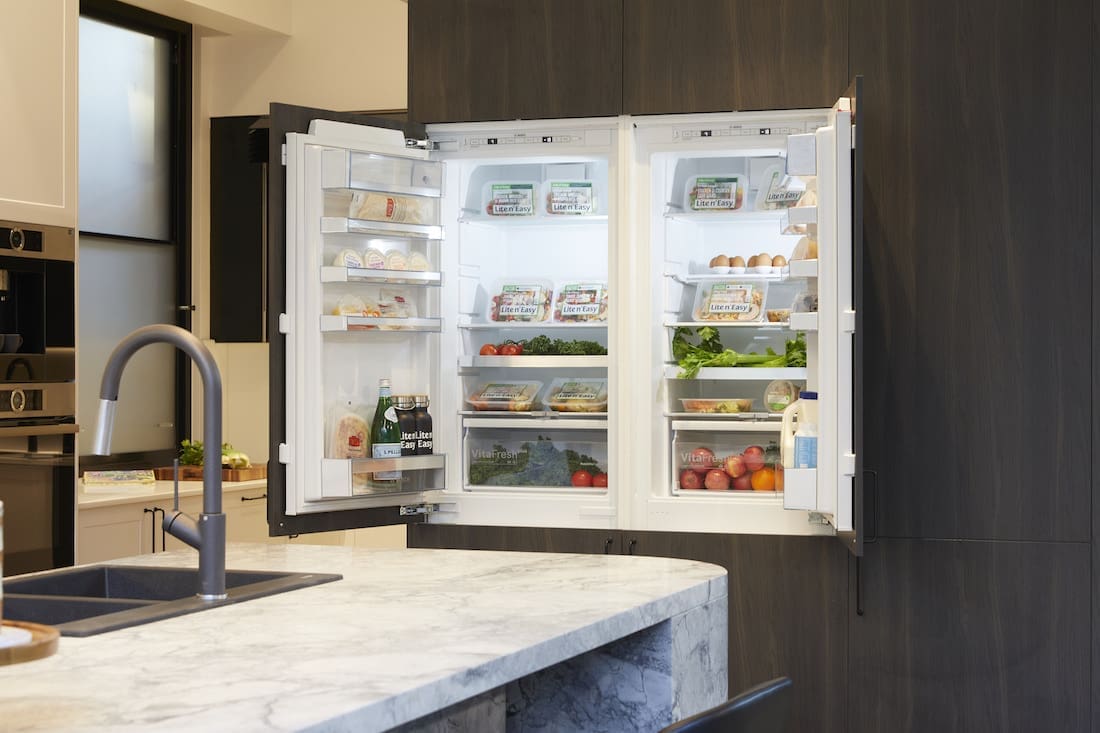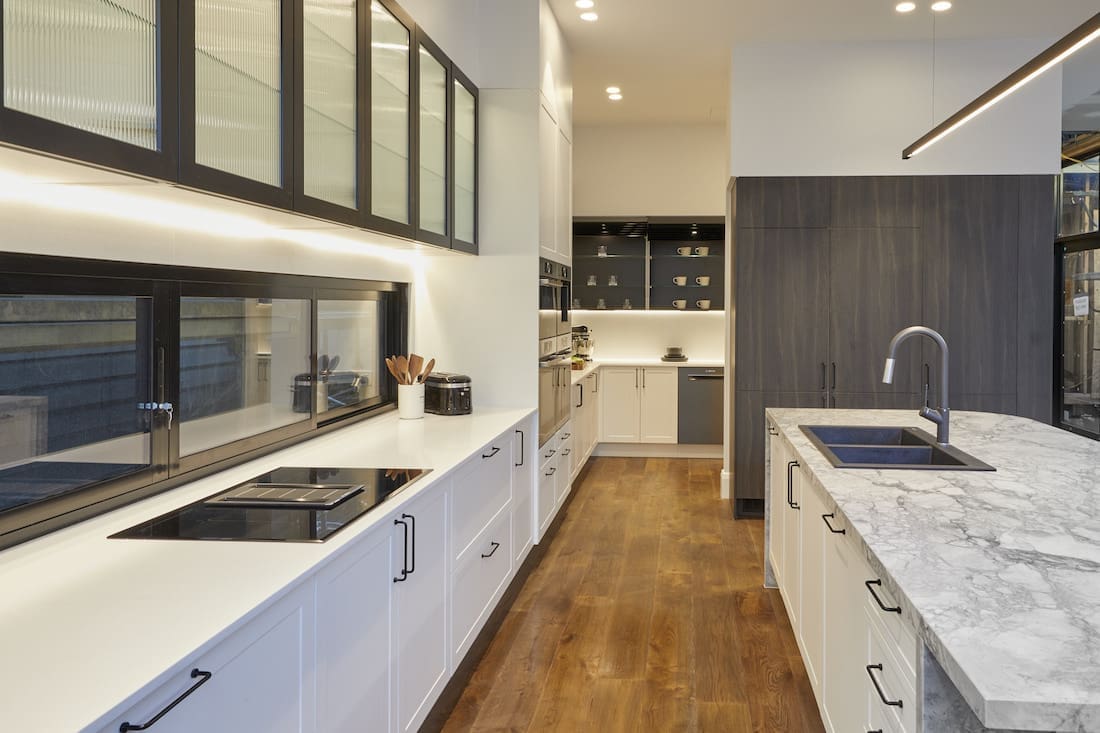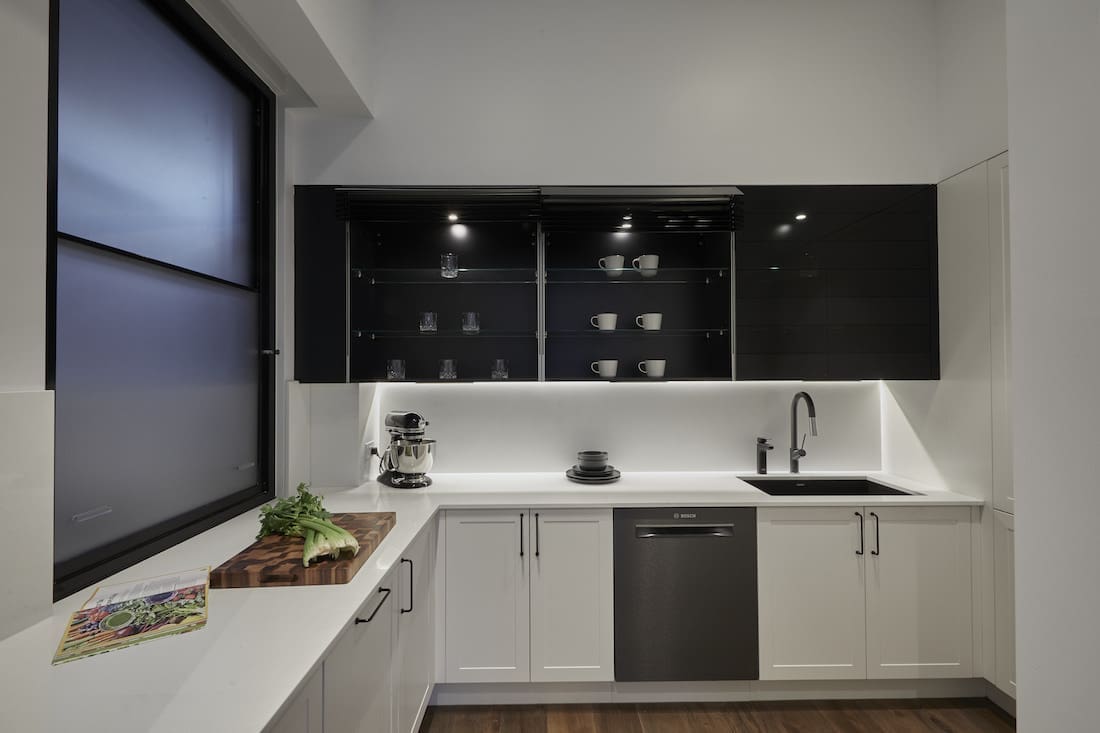 Daniel and Jade
We get that The Block 2020 is a competition. We get that they have to do a few things to keep it interesting each week so we're not just watching paint dry. But the mid-week games that give contestants an extra point on judging day just seems unnecessary (and a bit unfair) to us.
Daniel and Jade won some pottery-making game this week and secured the gnome angel (insert rolling eyed emoji here). This precious point helped secure them the win this week, by just half a point.
Their showstopper for their kitchen reveal was the custom made Christian Cole island bench. His craftsmanship costs a pretty penny so Daniel and Jade used their Suncorp Gamechanger money (another one of those Block twists no one really understands but accepts because it's a reality TV show) to fund it.
This benchtop was the talk of The Block this week and for good reason. It was spectacular. The judges also thought it was a nice reference to the 1930s era for House 3.
The thing that let this kitchen down for us was the rangehood. We would have loved to see it either boxed in and clad with the same splashback stone so it drops away or for one of those incredible cylindrical rangehoods to be used instead.
Score: 29.5 / 30 — (a judges score of 28.5 + the gnome point awarding them 1st place)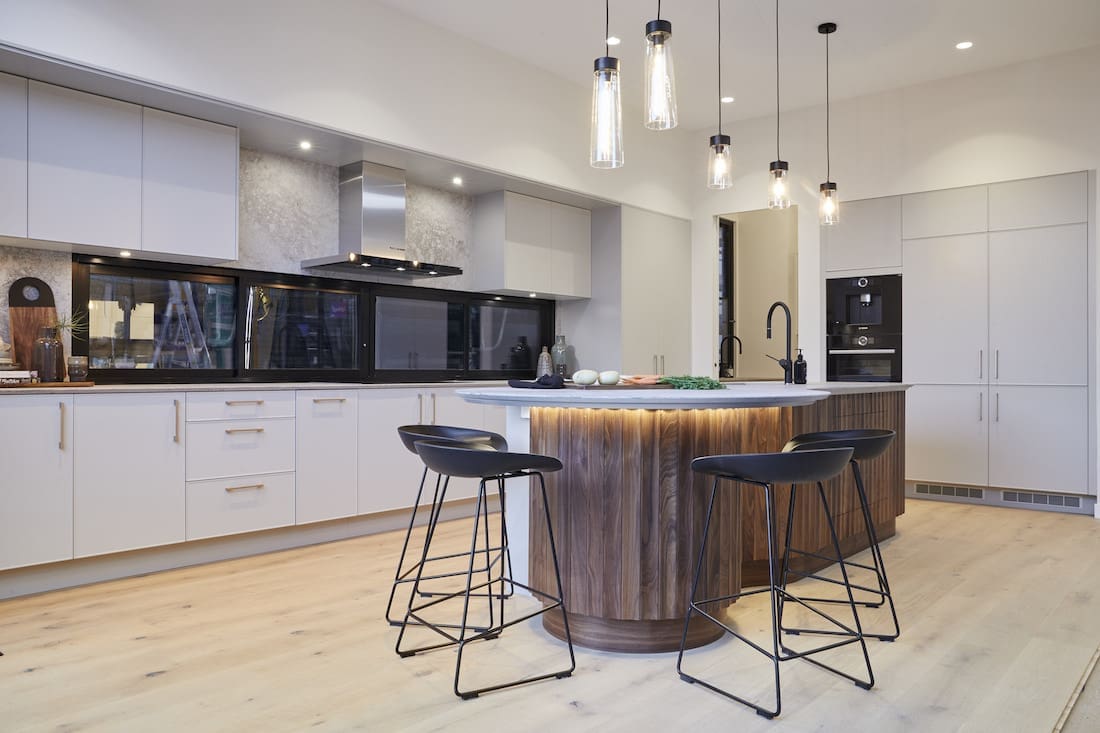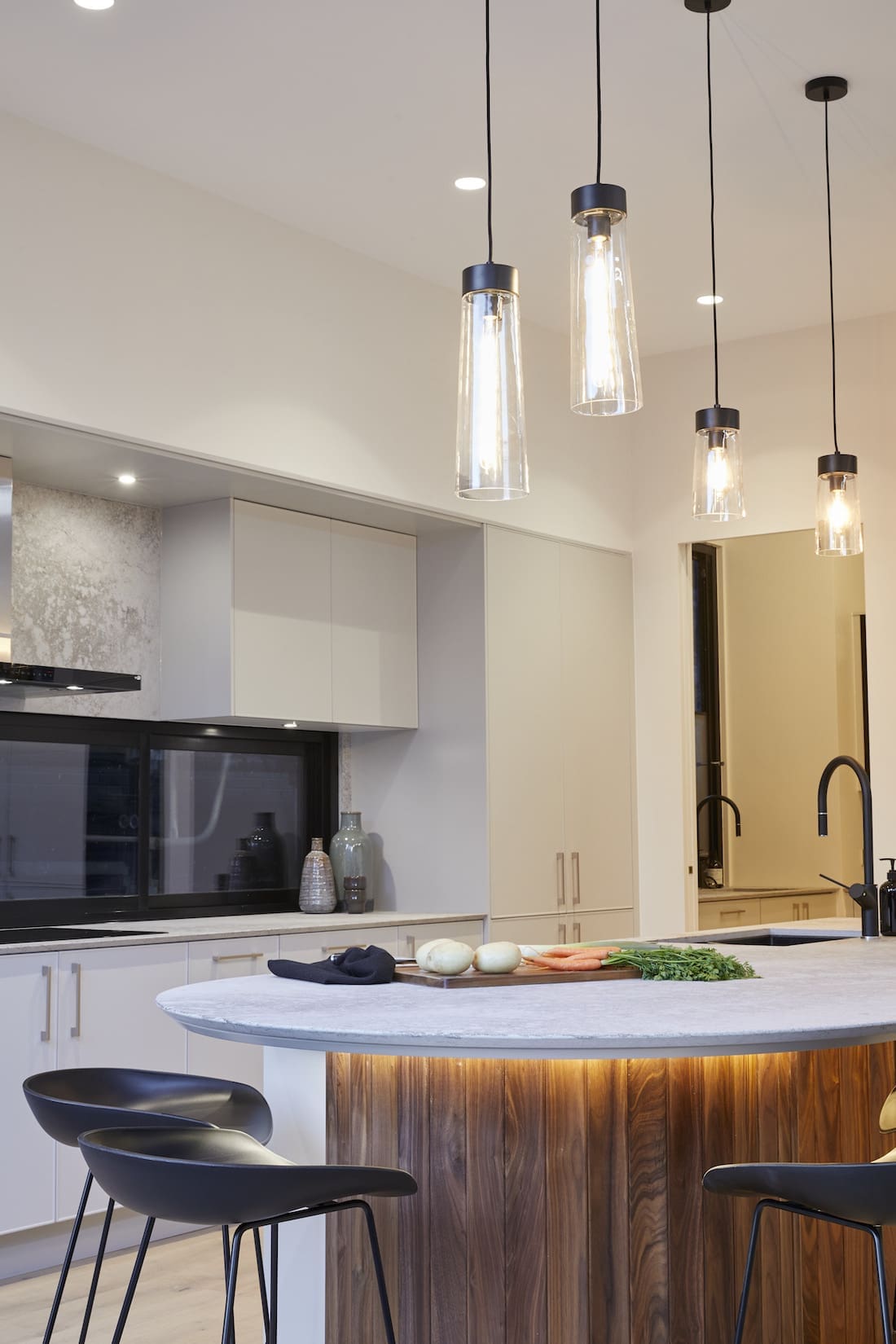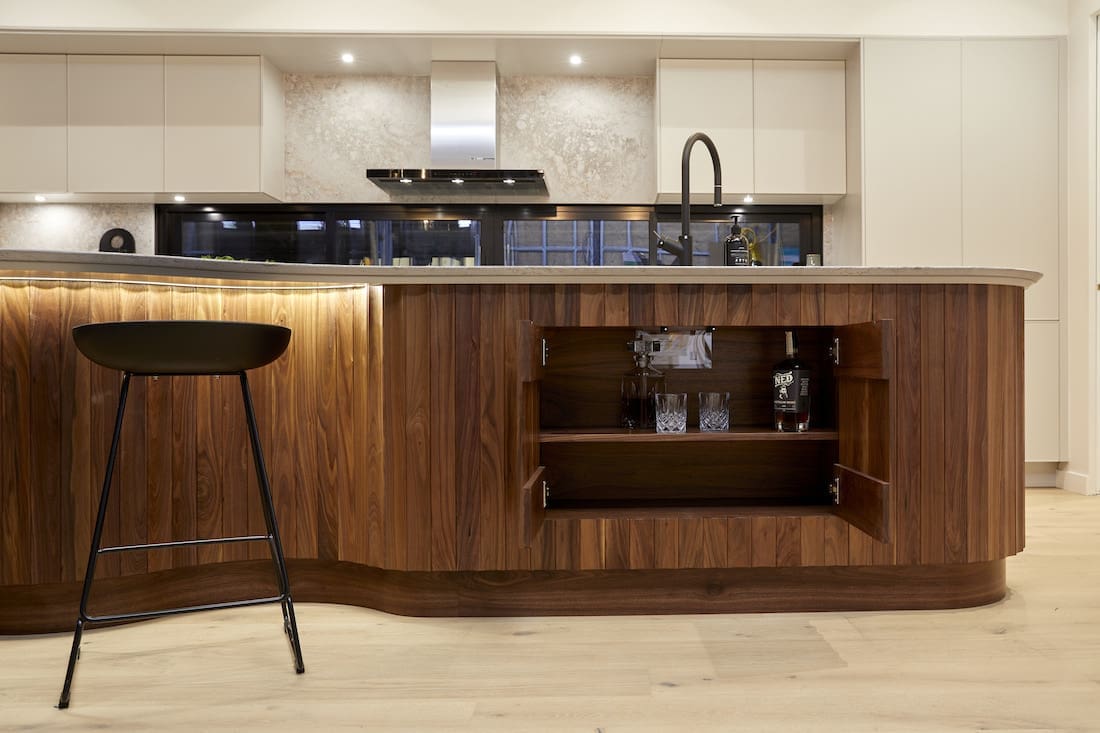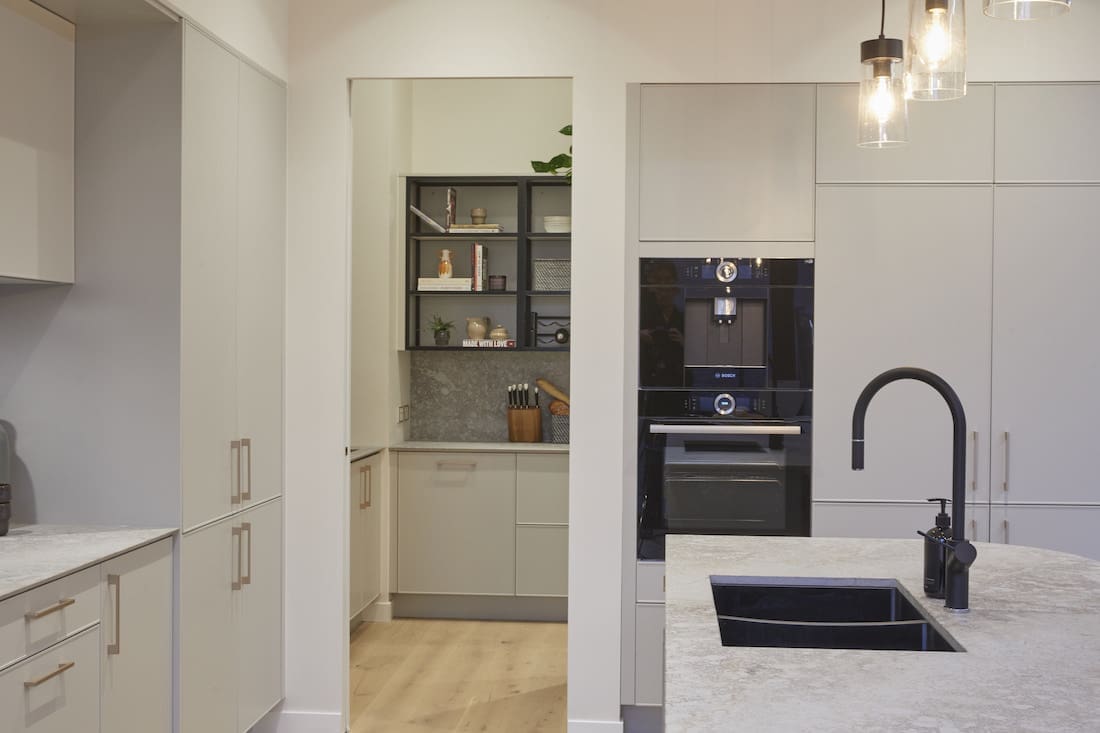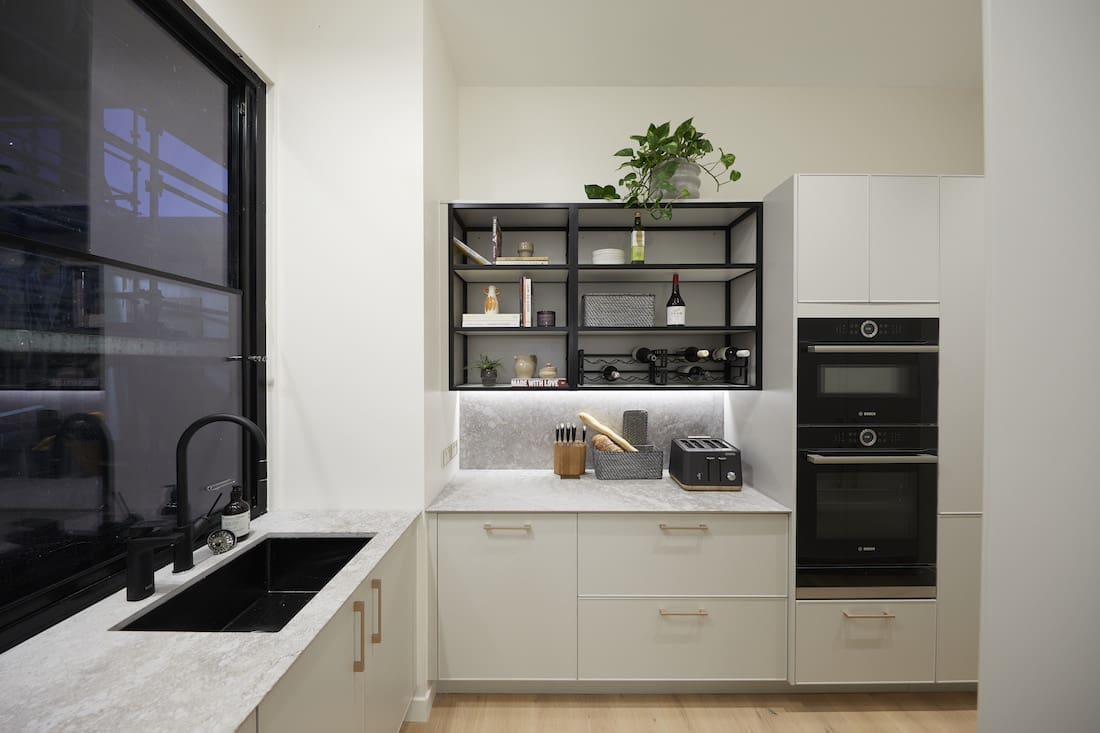 Luke and Jasmin
After being accused by Shaynna of copycatting their perfect score bedroom from last week, Luke and Jasmin were a little upset. They also used a curved bench in their kitchen and were quick to squash any talk of them copying Daniel and Jade's island.
House 4 seems to be the home of curved walls with Luke and Jasmin adding another, this time to their kitchen. It was a stunning Porta timber wall that Luke was very pleased with — and rightly so, it's an absolute beauty.
Their kitchen colour palette was oak, white and brass with a curved island bench (not inspired by Daniel and Jade's, just for the record). A downfall was not enough powerpoints — they obviously didn't read our article about our 10 tips for successful kitchen planning, did they 😉 ) .
The judges also weren't sure the use of storage baskets in their butler's pantry was the best choice but loved the rest of the space.
If we were judging the kitchens, this one would take out the win. It feels architectural, balanced and respects their era while appealing to buyers. Sure there are a few things that aren't perfect (extra powerpoints and our bulkhead can be added later) but overall THIS is the kitchen we would pay to live in!
Score: 28 / 30 (joint 3rd place)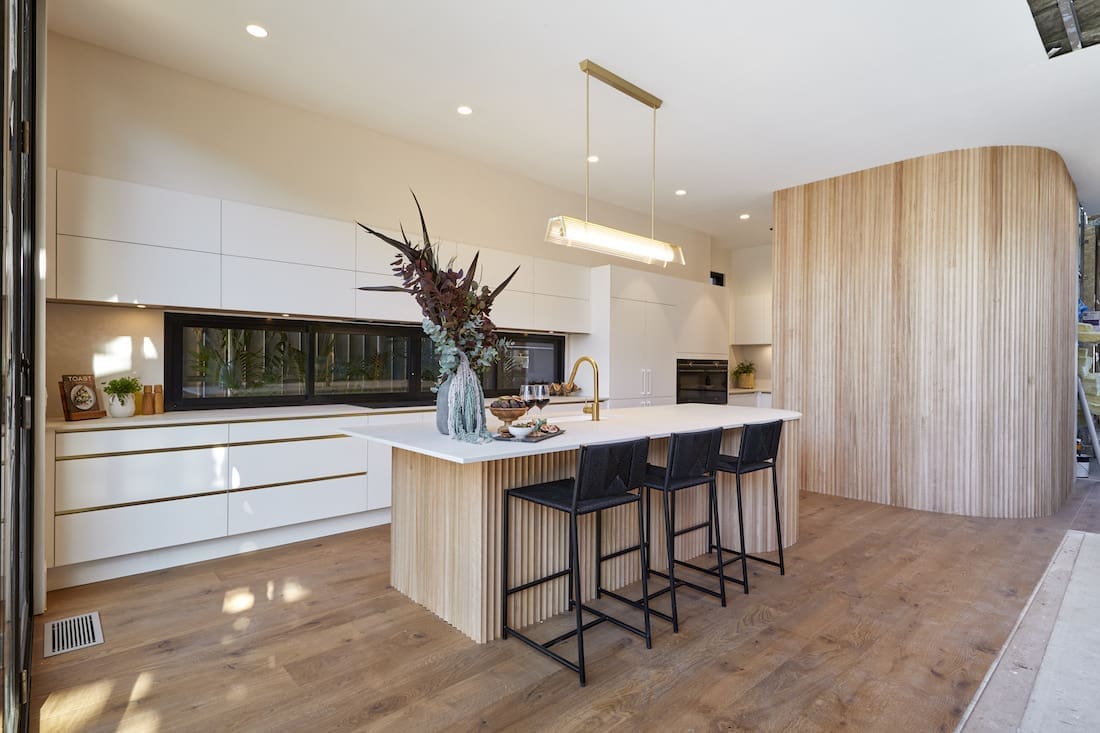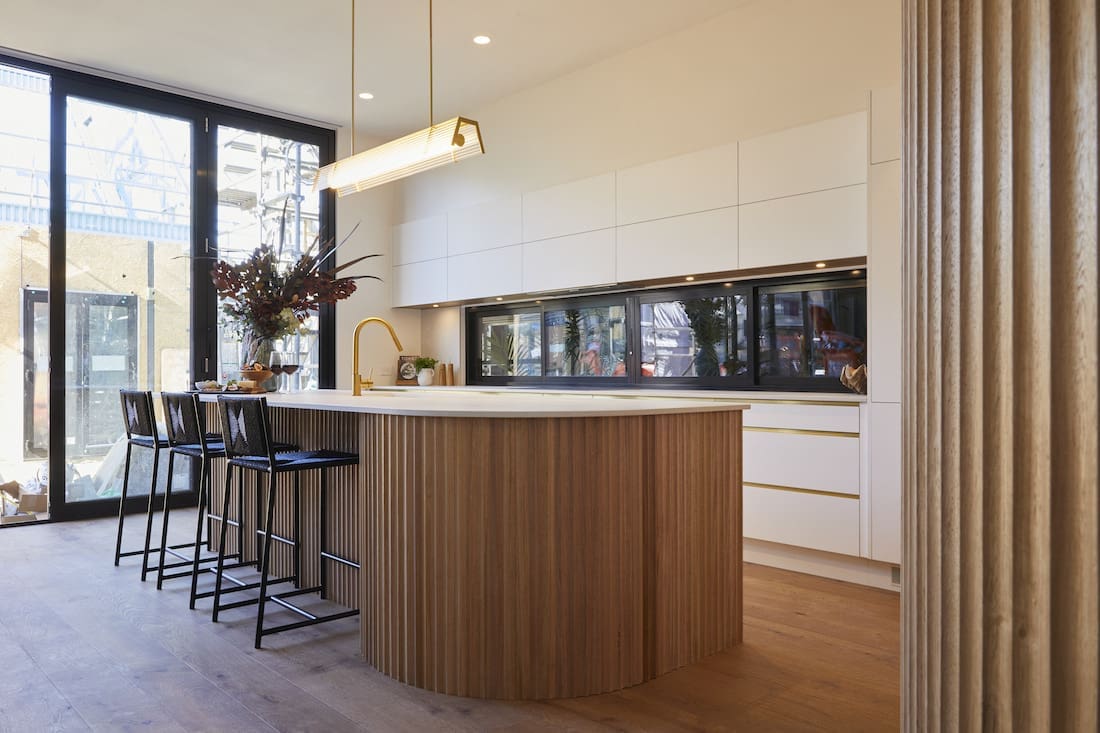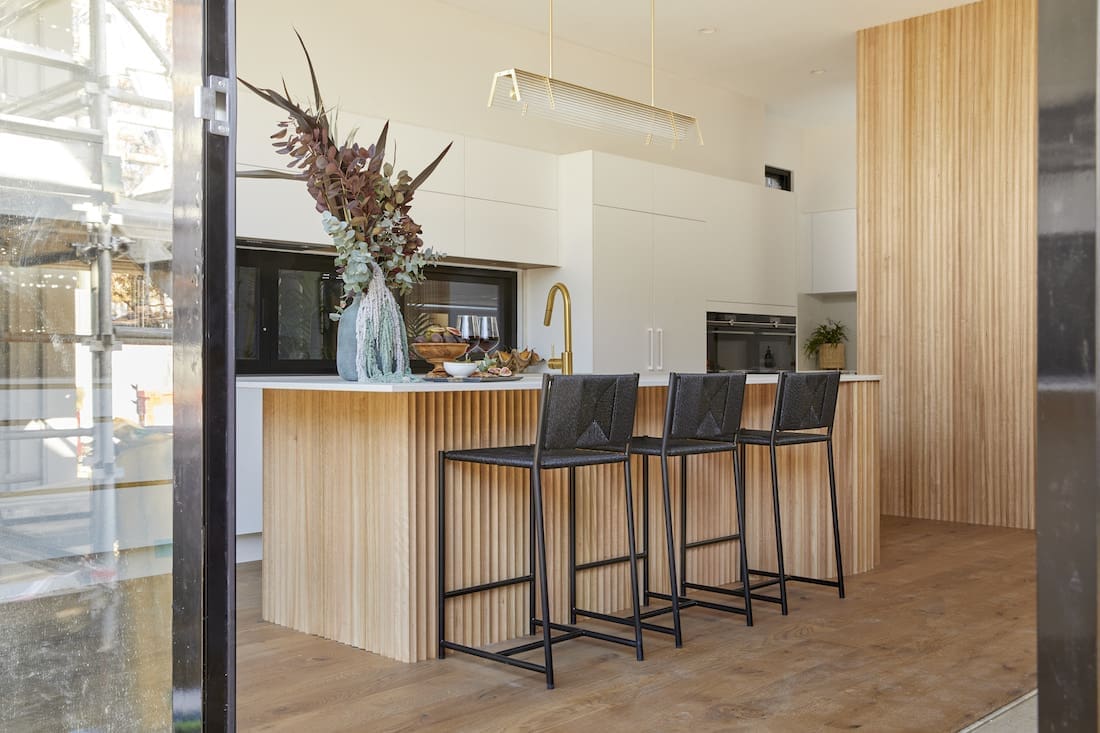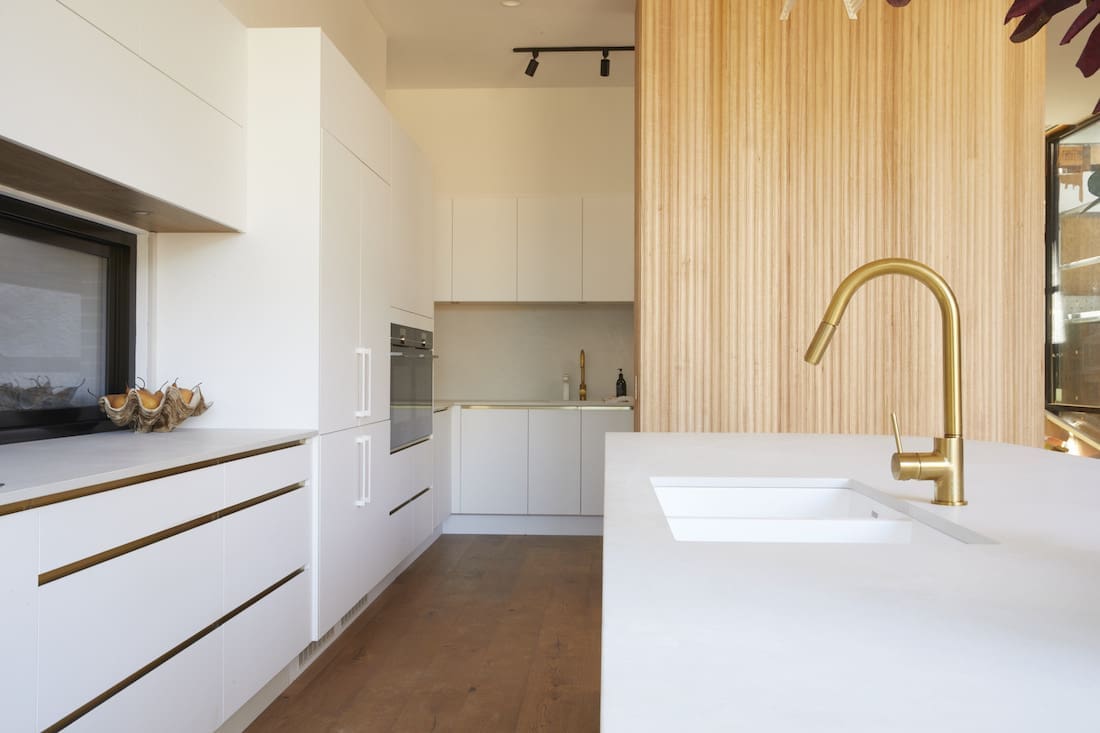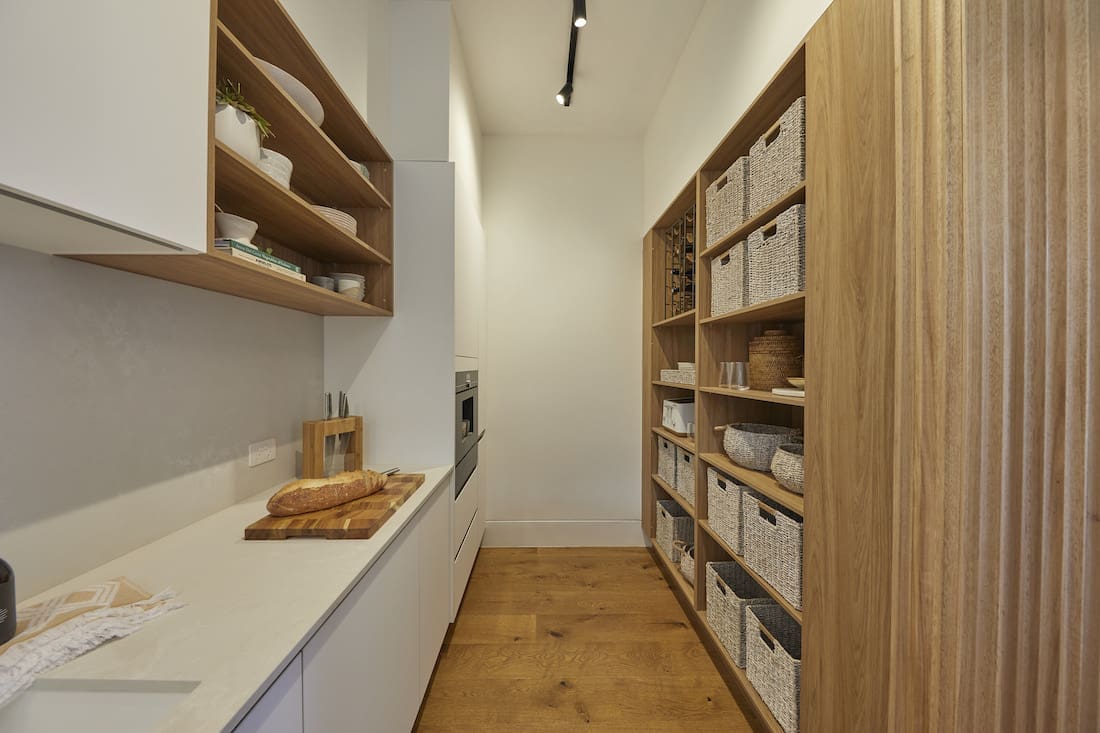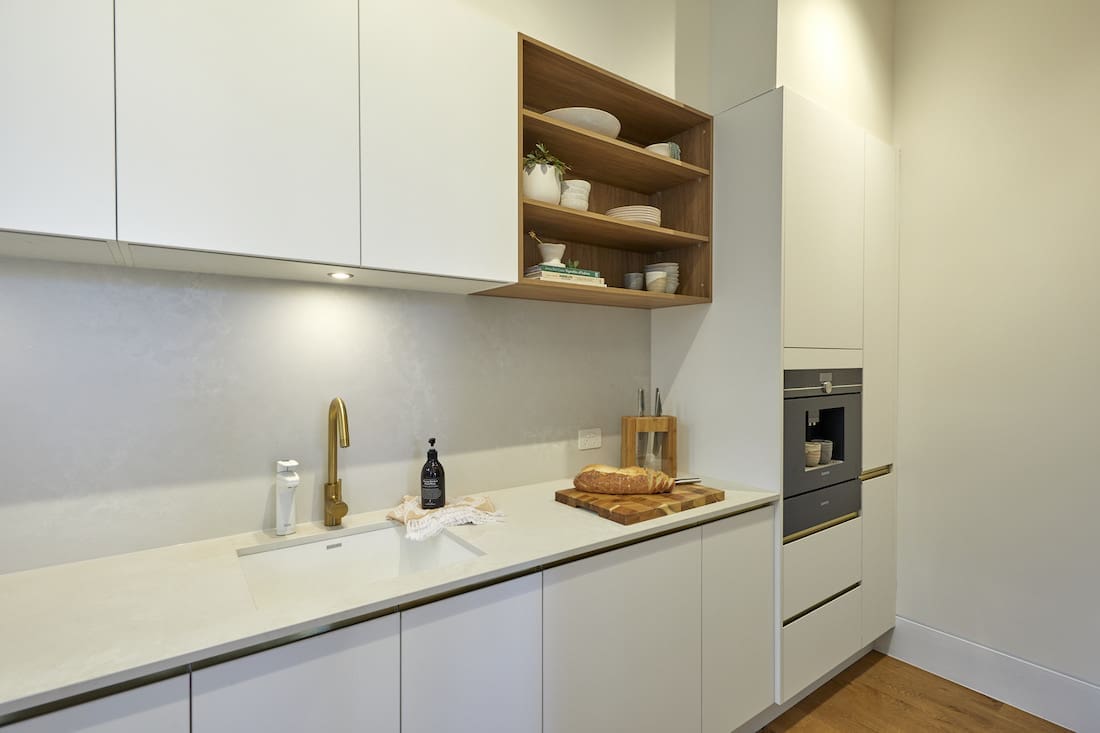 Jimmy and Tam
After taking out top spot for the first room reveal, Jimmy and Tam finally got to use their prize of a $120,000 worth of Gaggenau kitchen appliances. And boy did they make the most of it!
Their kitchen included 2 dishwashers, 2 ovens, a wine fridge (our fave!), coffee machine, fridge and freezer. There was also $5000 worth of wine in the wine fridge for the new owner. Yes please!
While Luke and Jasmin's house is all about curves, Jimmy and Tam's is all about colour and terrazzo. They used terrazzo lights from Bent Design and a charcoal and mint colour palette. Risky and bold (as they always are) but the judges were big fans.
The only thing they didn't like was the size of the stools at the kitchen island bench. We agree, but in the big scheme of things, it seems a tad trivial. But then again, it's kitchen reveal week of The Block, so we've come to expect it!
Score: 29 / 30 (joint 2nd place)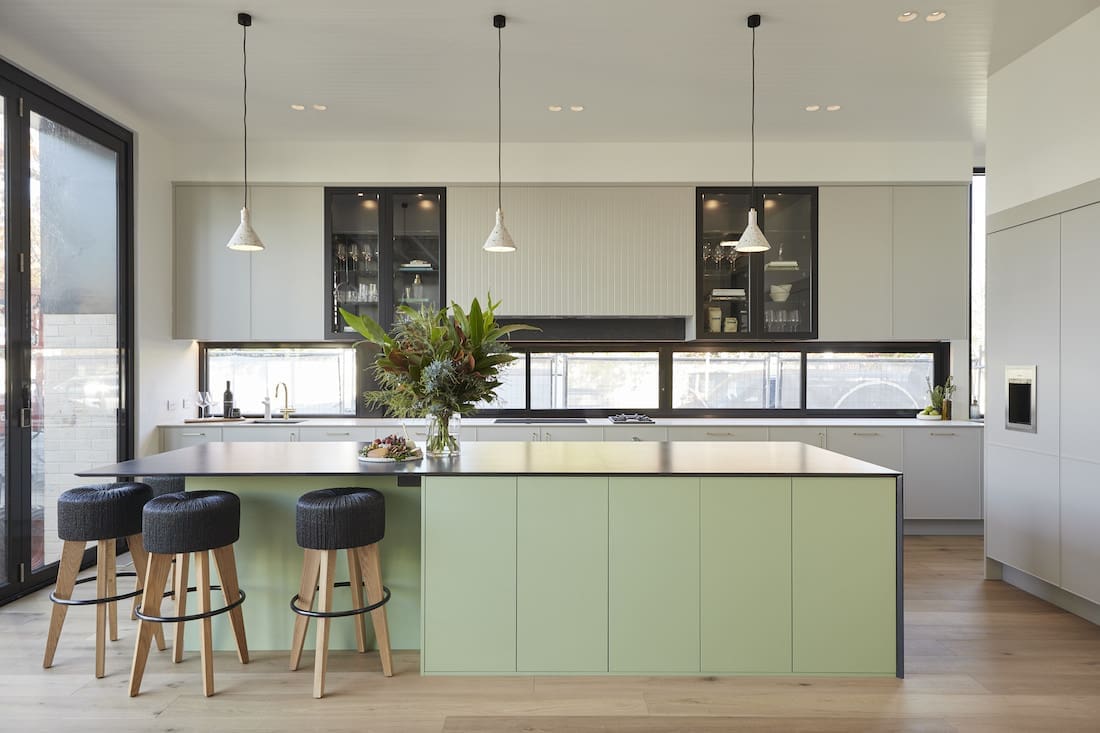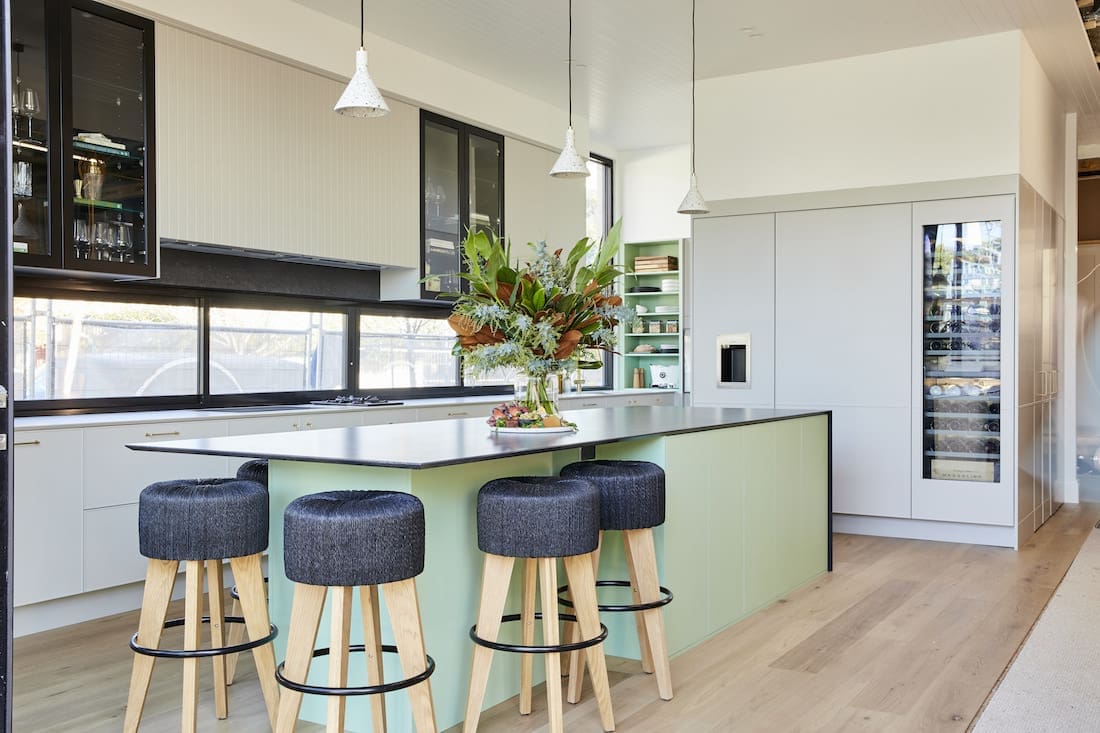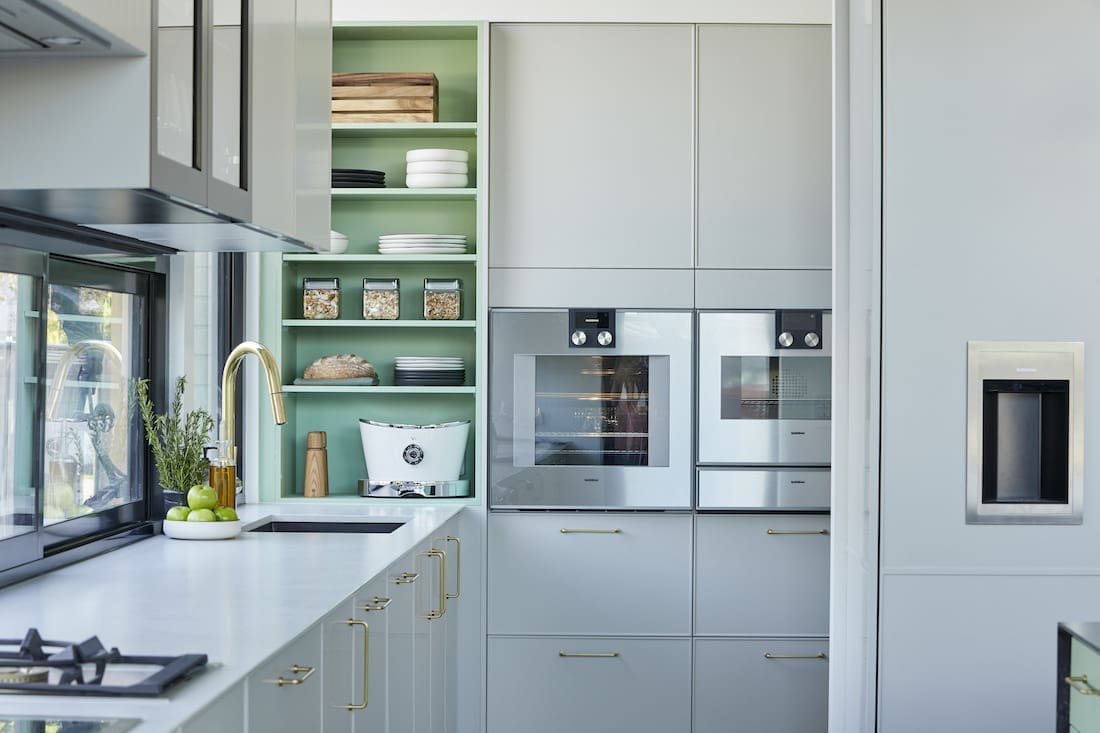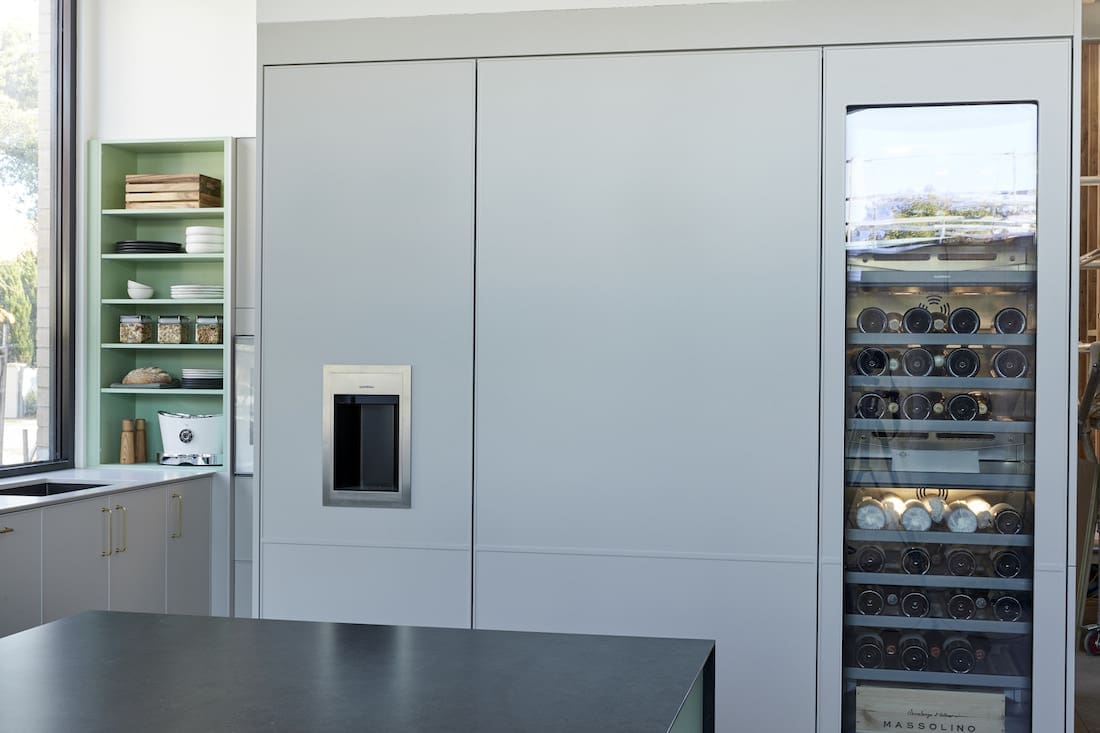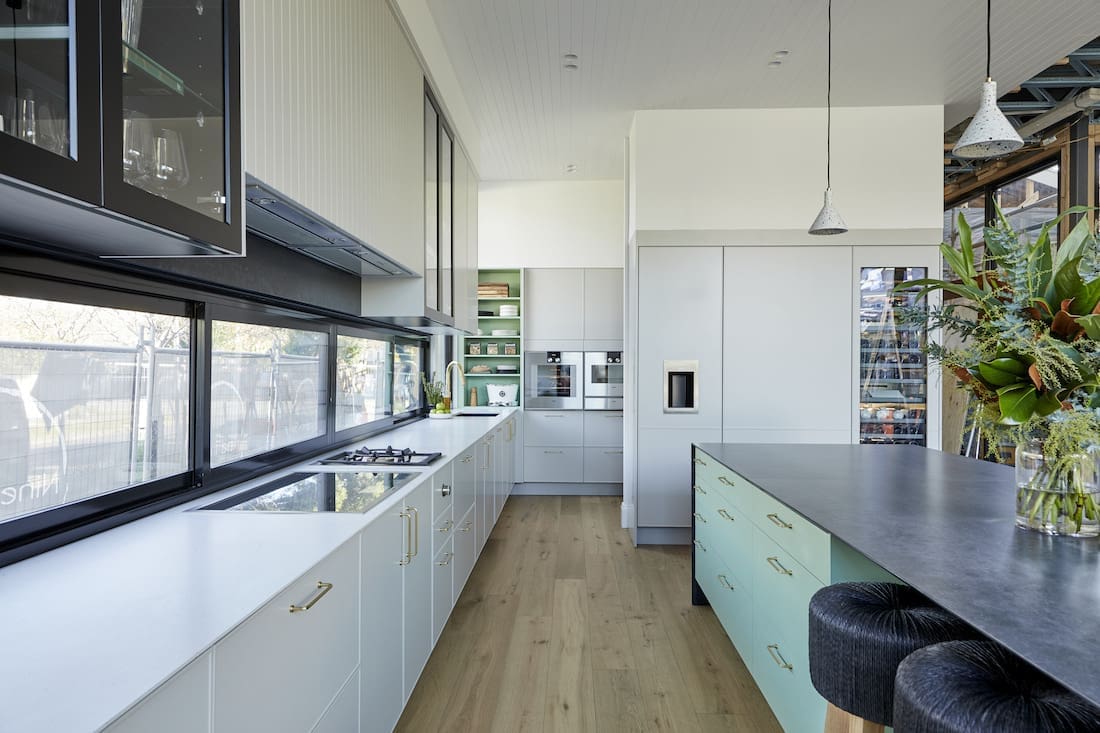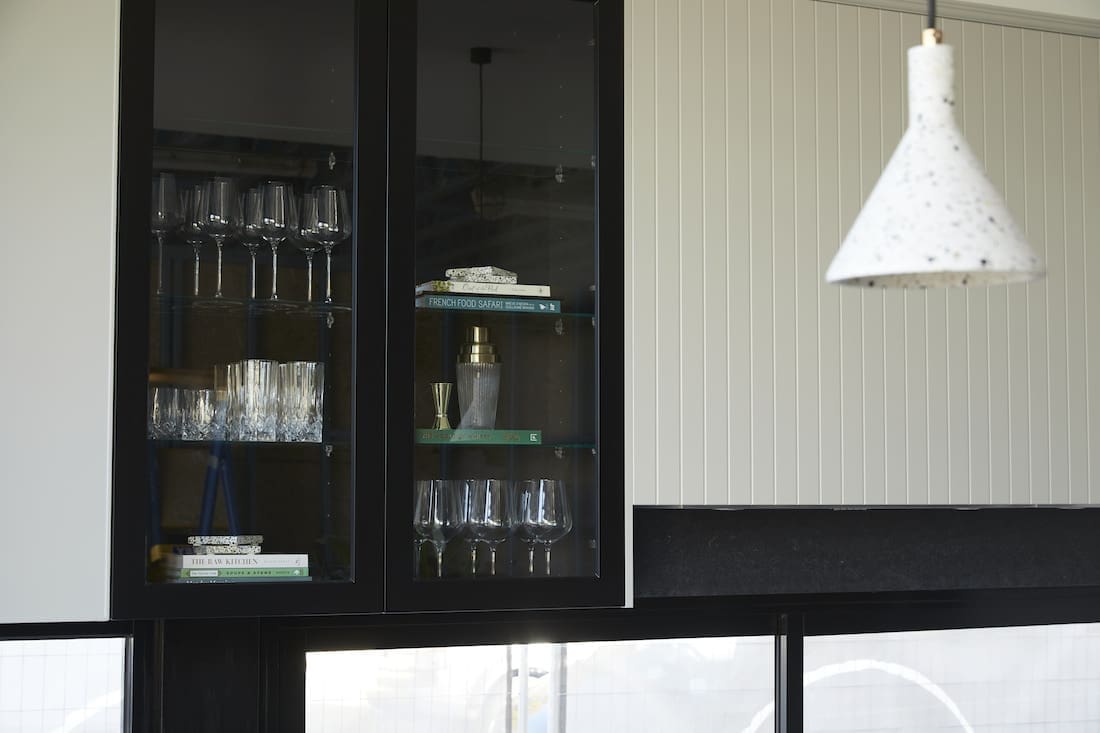 What did you think of The Block 2020 kitchen reveals? Did you agree with the judges (or us?!). Tell us in the comment section below!
Be sure to check out The Block Shop if you've spied something you love in this week's room reveals. And you can catch all The Block 2020 goss on the official website.
All imagery by David Cook Photography