It's baaaack! The Block 2020 has hit our tv screens and we couldn't be happier. We're stoked to see that this year, the couples are back to renovating full houses and we're taking you along for the ride sharing our thoughts, hits and misses on each and every room. Yippee!
Related article: Guest bedroom inspo from The Block 2018
Related article: The Block Triple Threat: Week 1 first bedroom room reveals
This year, the Blockheads were presented with 5 houses from 5 different eras. The houses range from 1910 to the 1950s and are situated in the uber-posh Melbourne suburb of Brighton.
Brighton sits 11km outside of Melbourne and is home to some of the wealthiest residents. We're talking a median house price of $2M so… yeah, this year is gonna be big!
Week 1 saw the teams creating the guest bedroom, so let's get straight in to it and see what the judges thought! And if you need a quick rundown on who's who in the zoo for The Block 2020, we'll catch you up!
Harry and Tash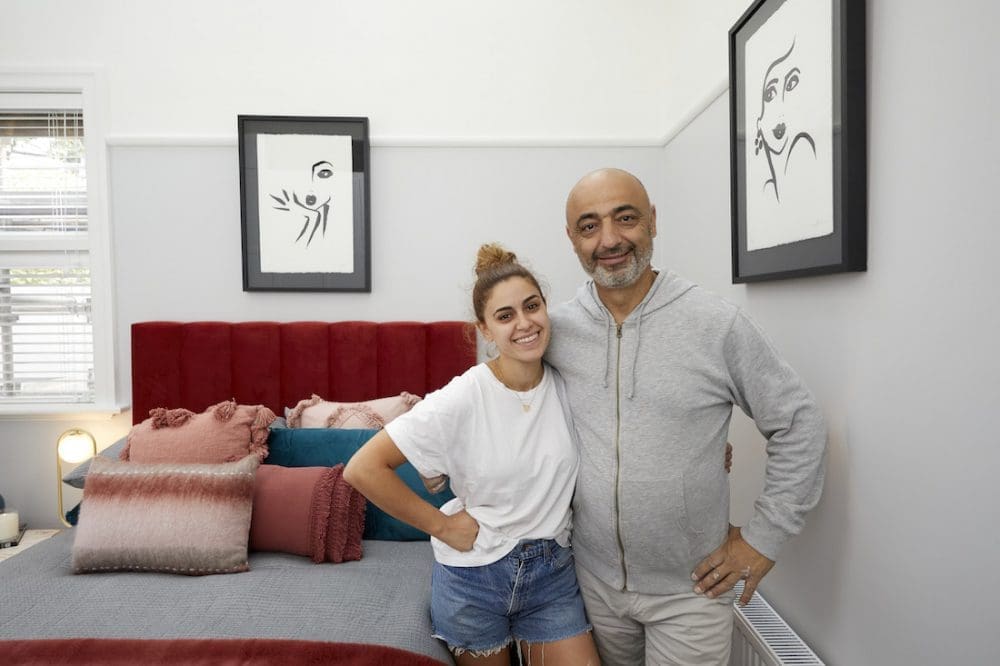 Team 1 and the 1920s reno is home to Victorian team, Harry and Tash. This father daughter duo seem to fight a lot and have already complained that, "It's so much harder than it looks on TV."
They came last in the first challenge, but for their guest bedroom reveal, the judges were really impressed. Highlights included the raised ceilings and skylights, and they were also praised for their choice of art deco furniture.
These elements also got ticks from us but we'd love to see them embrace the era more strongly, perhaps adding some bold geometric print or even a touch of exotic.
Despite their rocky start, it seems going back and forth on their space and planning really paid off for them. This pair have certainly stepped up their game.
Score: 24 / 30 (3rd place)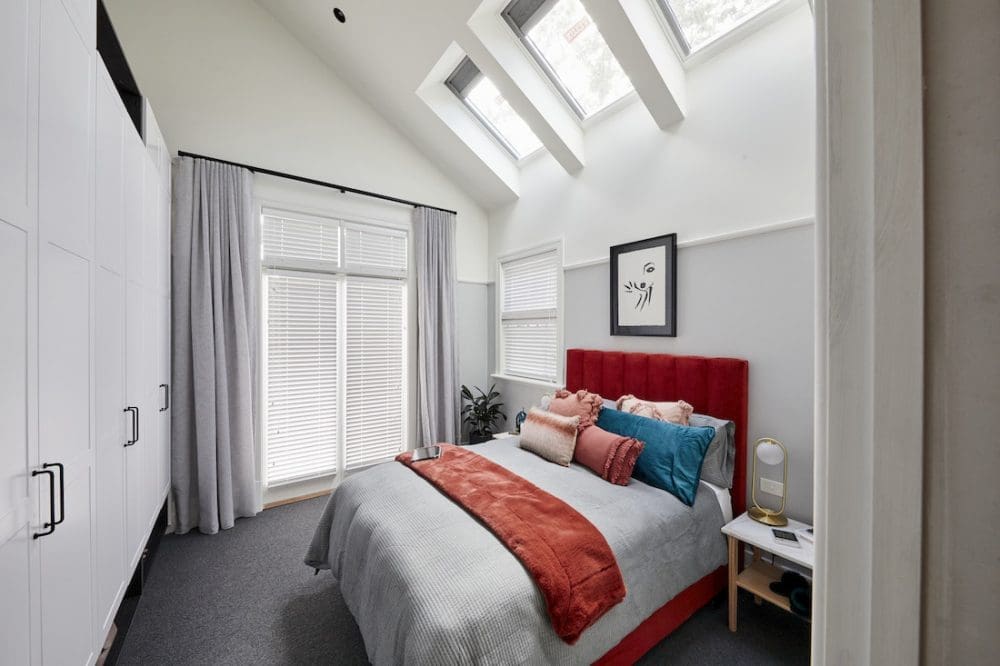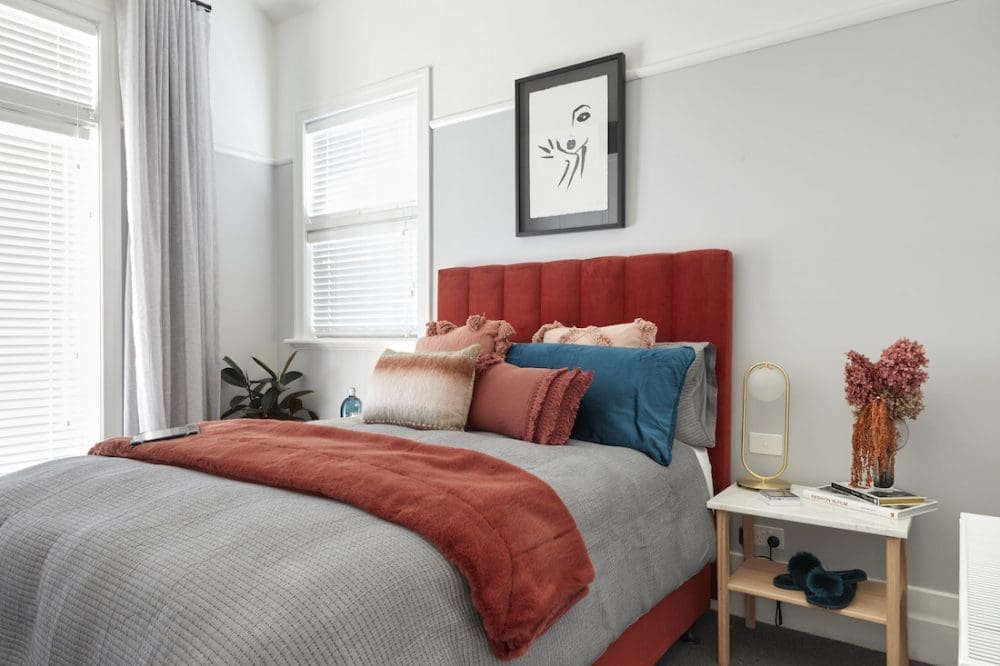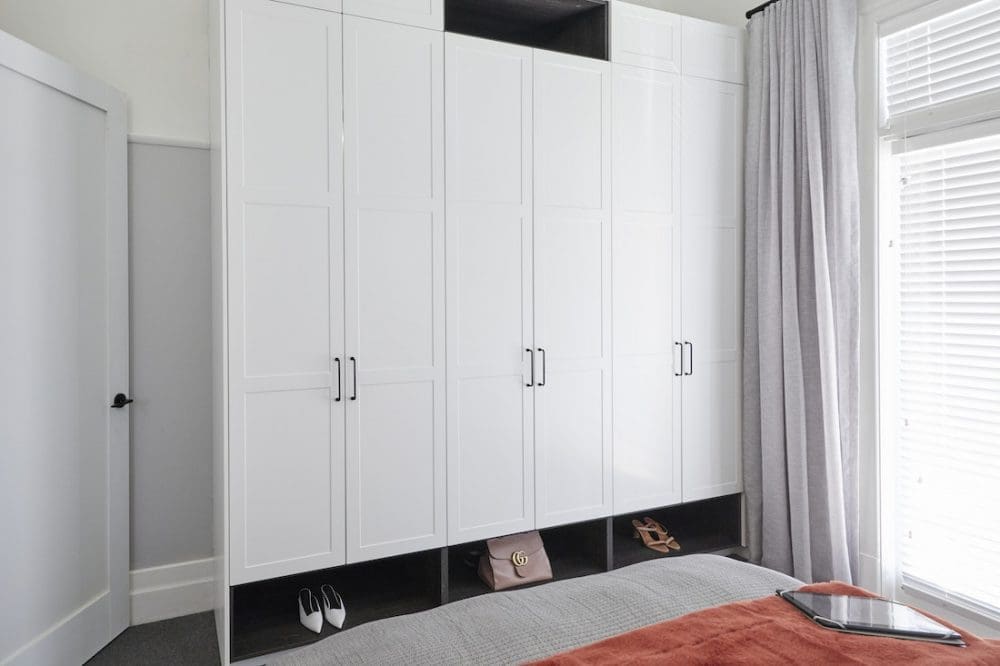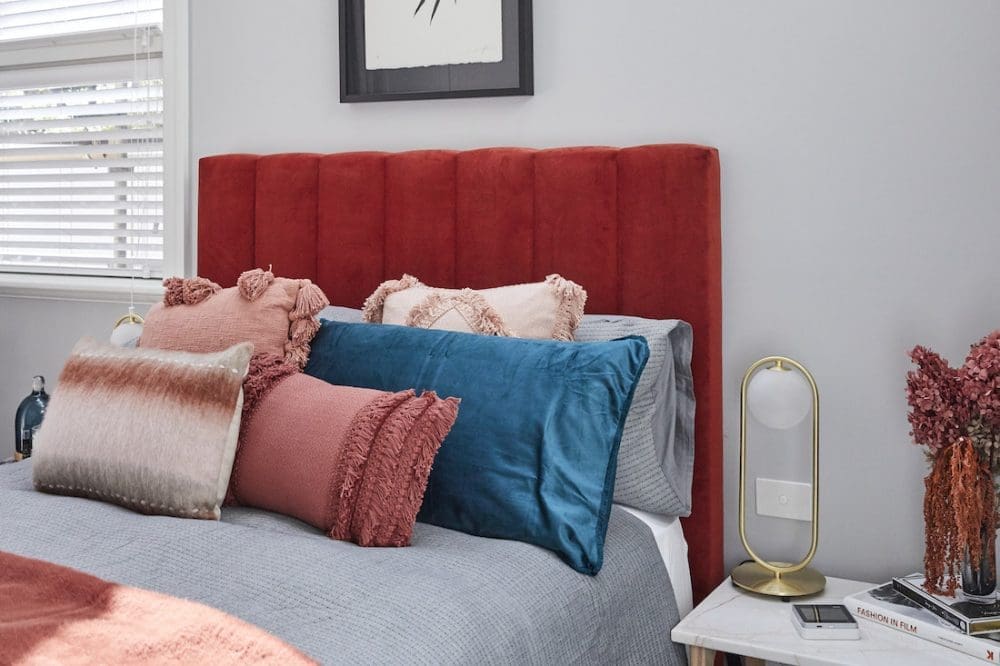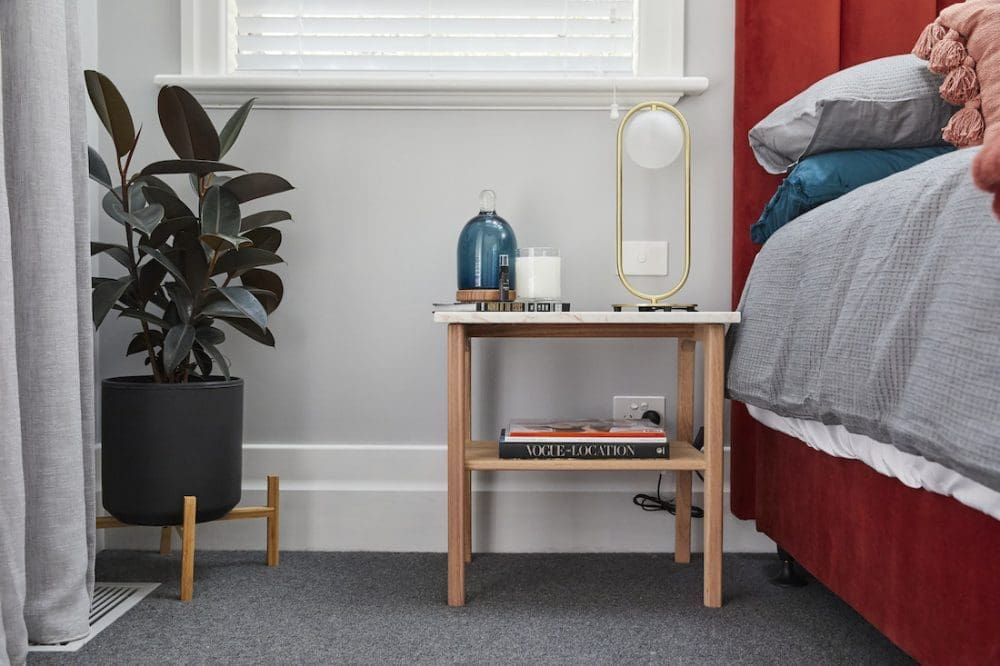 George and Sarah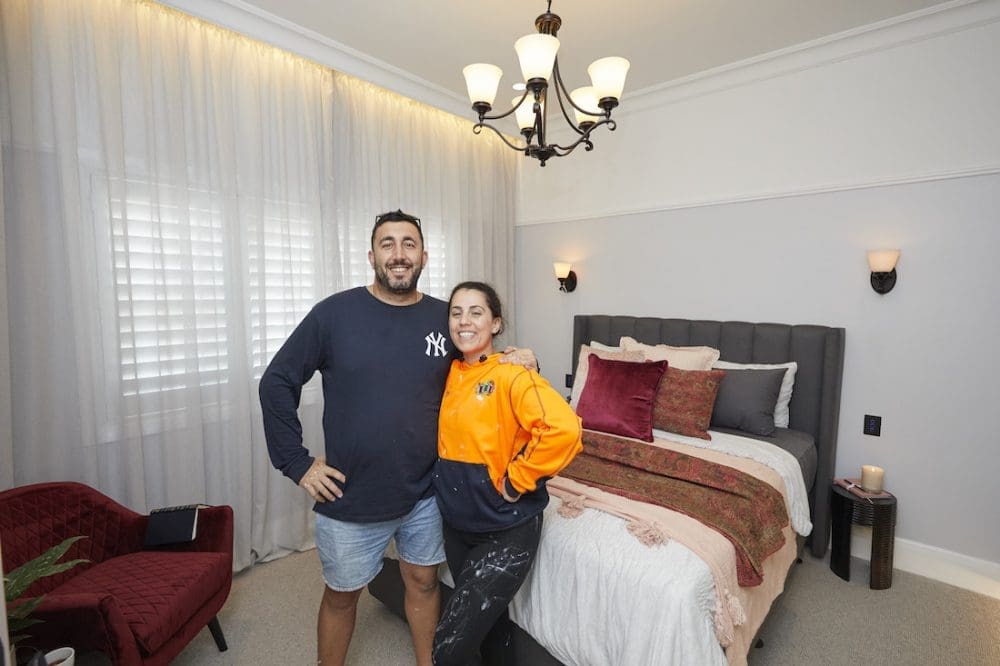 Team 2 is hubby and wife duo, George and Sarah from New South Wales. They're in House 2 which is from the 1940s era. These guys definitely seem like the underdogs, with a bit of a wobbly start to the week (yes, that meant lots of tears were shed over cushions and pendants).
With quite a large space to work with, George and Sarah decided to incorporate a home office into this week's room reveal. Their efforts semi-paid off with the judges loving the benchtops in the study, however Shaynna thought it would have been a better use of space to include a walk-in robe instead.
The colour palette and execution of the room was highly praised although it was noted that the couple struggled with the 1940s styling. Not a bad effort, but plenty of room for improvement over the coming weeks.
We were left feeling as though this space is a cut and copy of Block guest bedrooms from past seasons though with only the lighting being the main point of difference. Can't wait to see these guys gain some confidence and show us some more originality!
Score: 21 / 30 (4th place)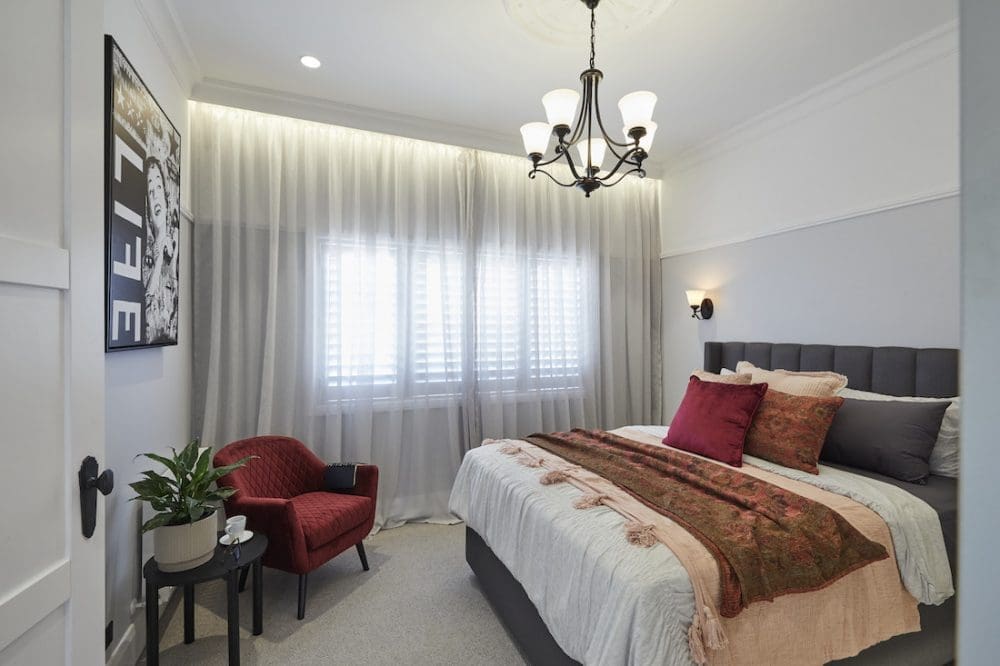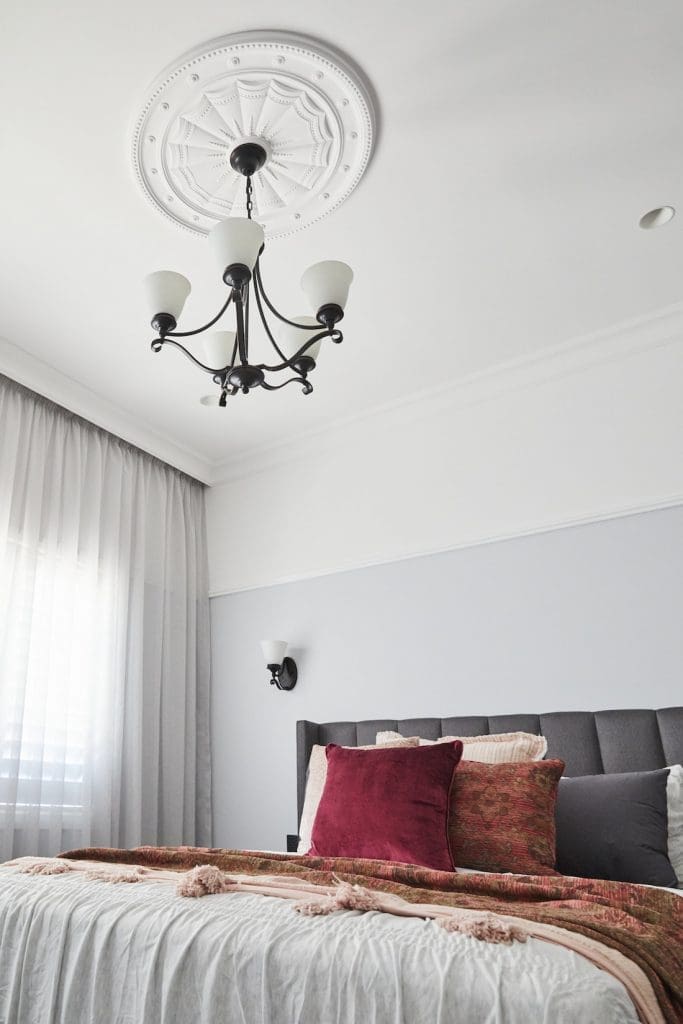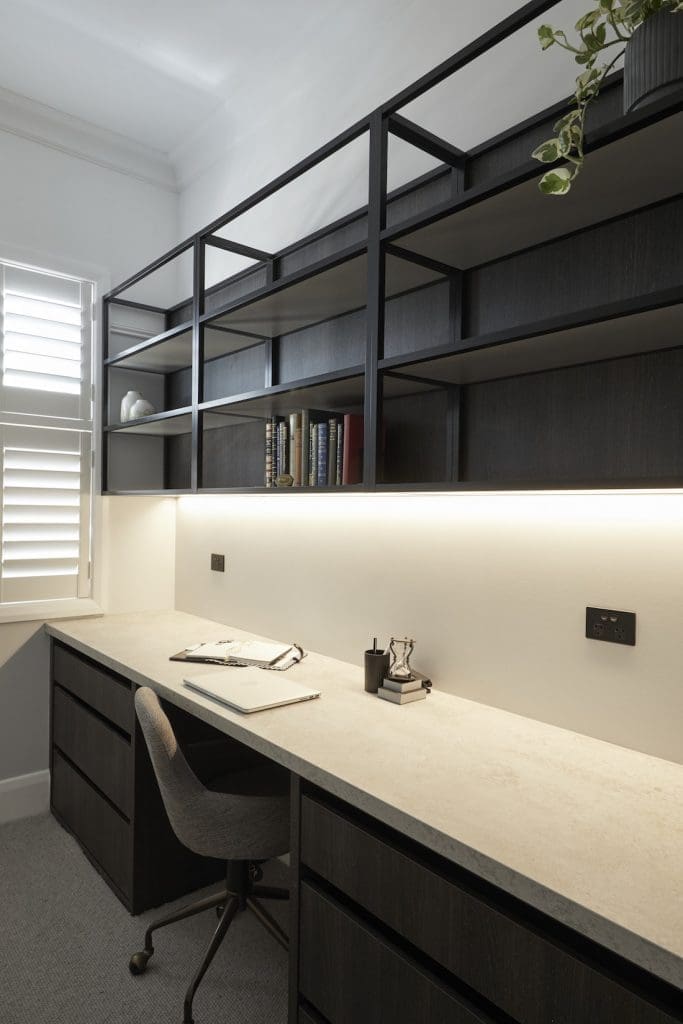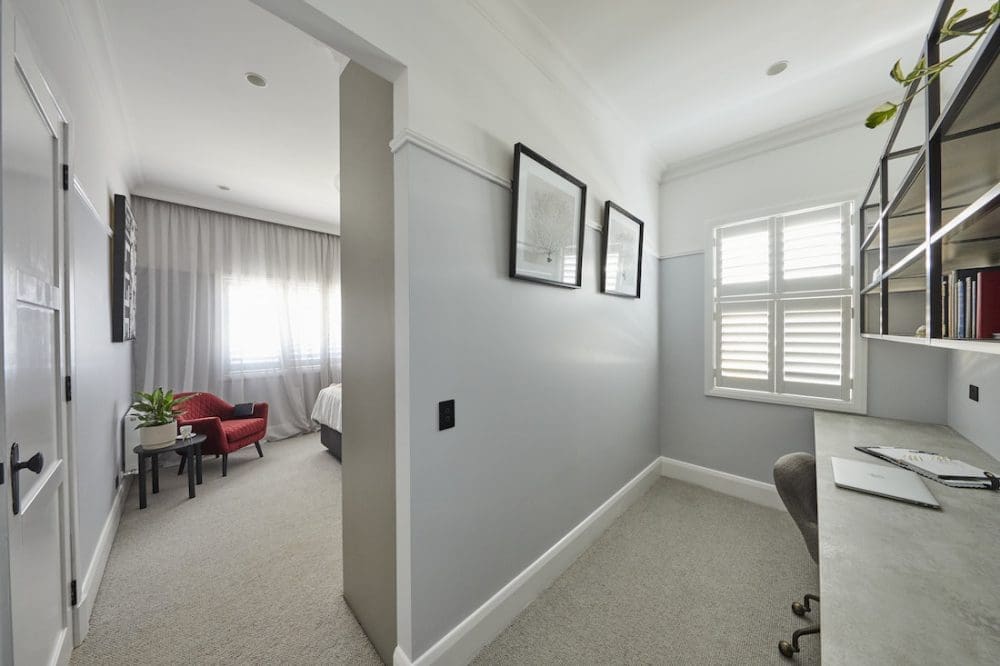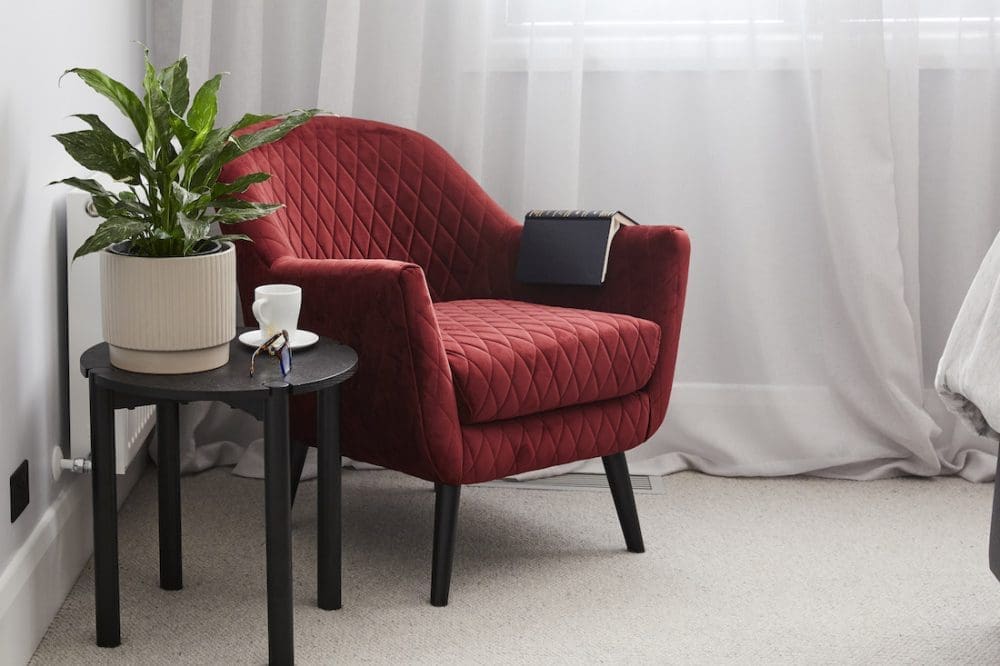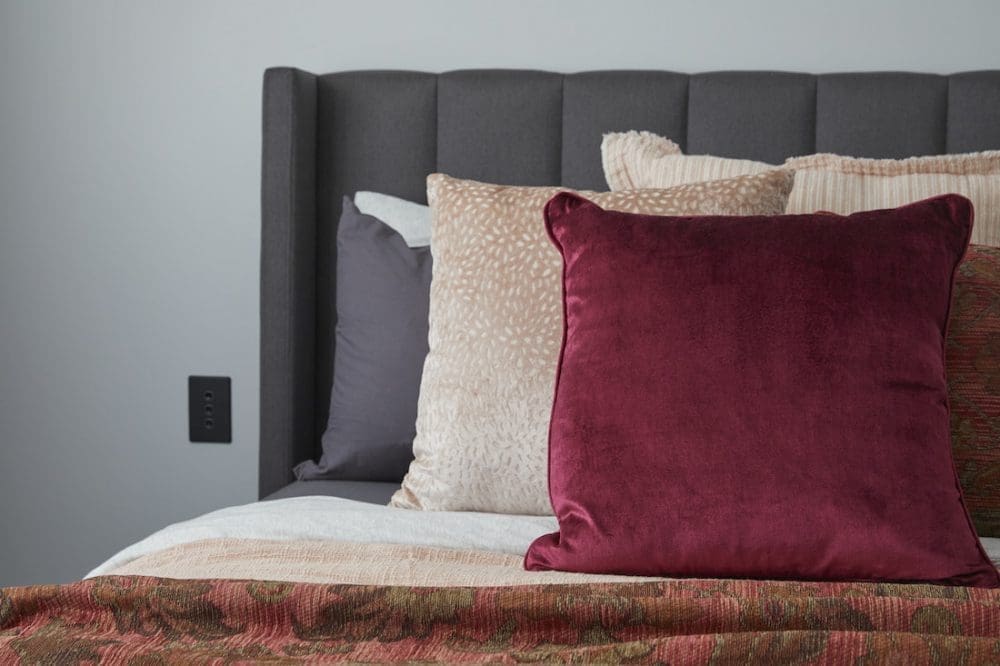 Daniel and Jade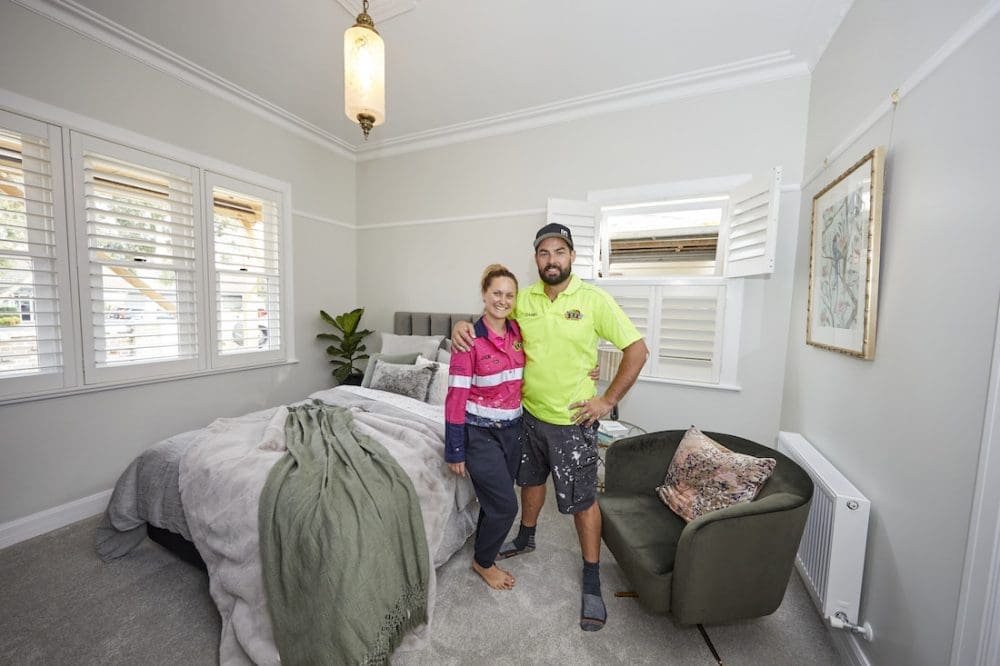 Team 3 and House 3 is occupied by the classic, 'Aussie battlers' team Daniel and Jade. These guys hail from South Australia and are a farming family who have been trying to get on The Block for years. They've finally made it, and seem to know what they're doing (and are our pick for the dark horses of the comp). Their house era is the 1930s.
The judges gave high praise to these two. "Spectacular" was the word the trio of judges used to describe Daniel and Jade's room delivery.
This room impressed us too. They managed to fit the era of the home while suiting modern tastes (selling these homes is after all the name of the game) and we loved their refined eye for styling. That picture rail is perfection too!
They scored huge props for the restoration of the beautiful, original pendant light they found in their house. It's clear Daniel and Jade thought a lot about the 1930s era this week and it was certainly noted.
Score: 25 / 30 (2nd place)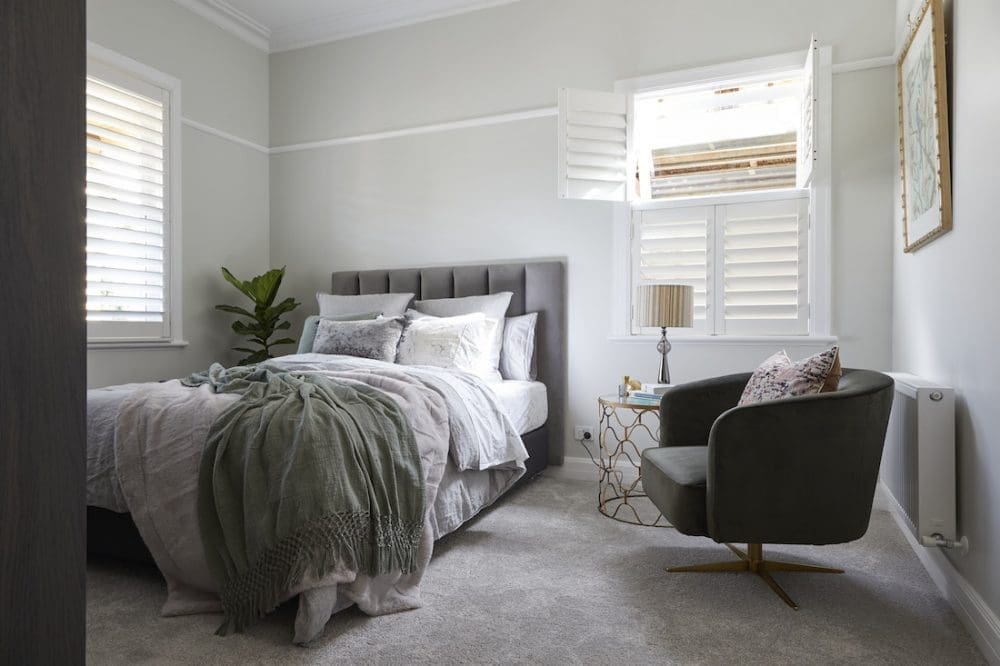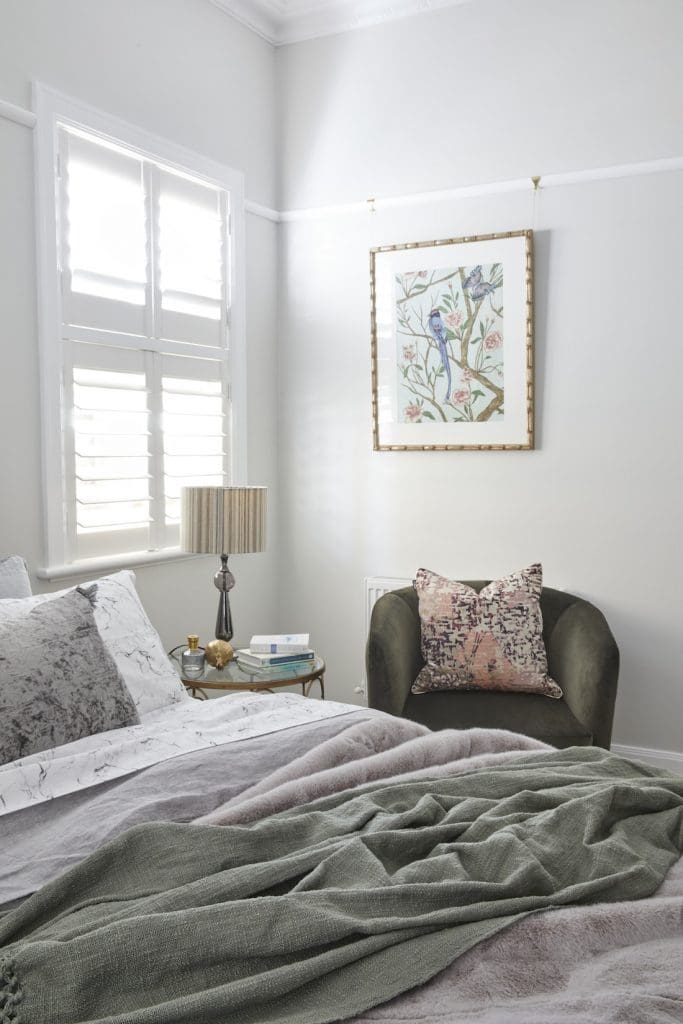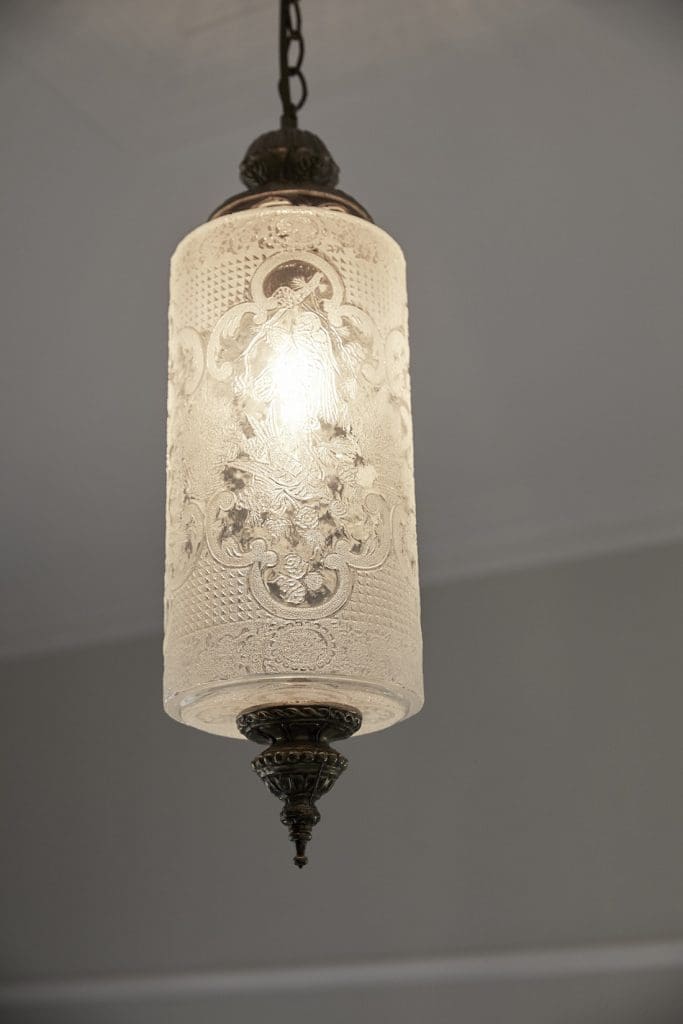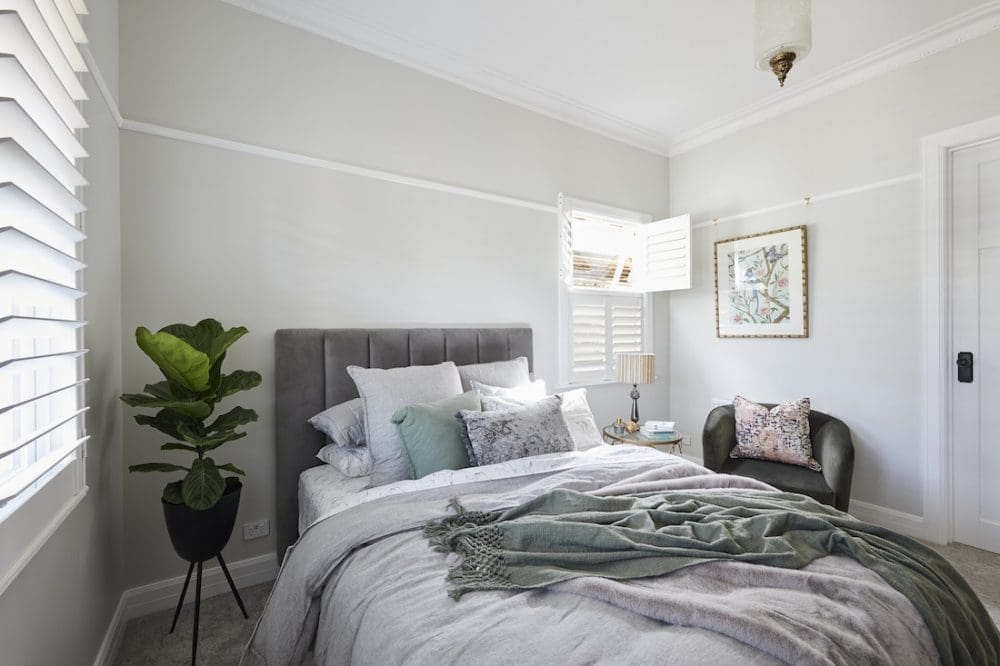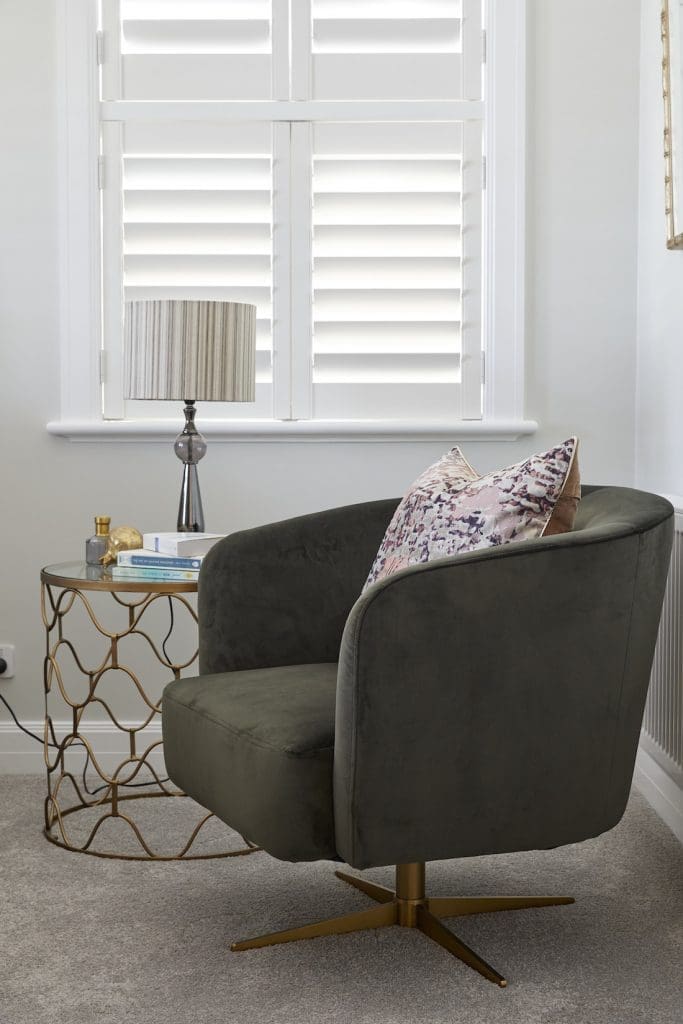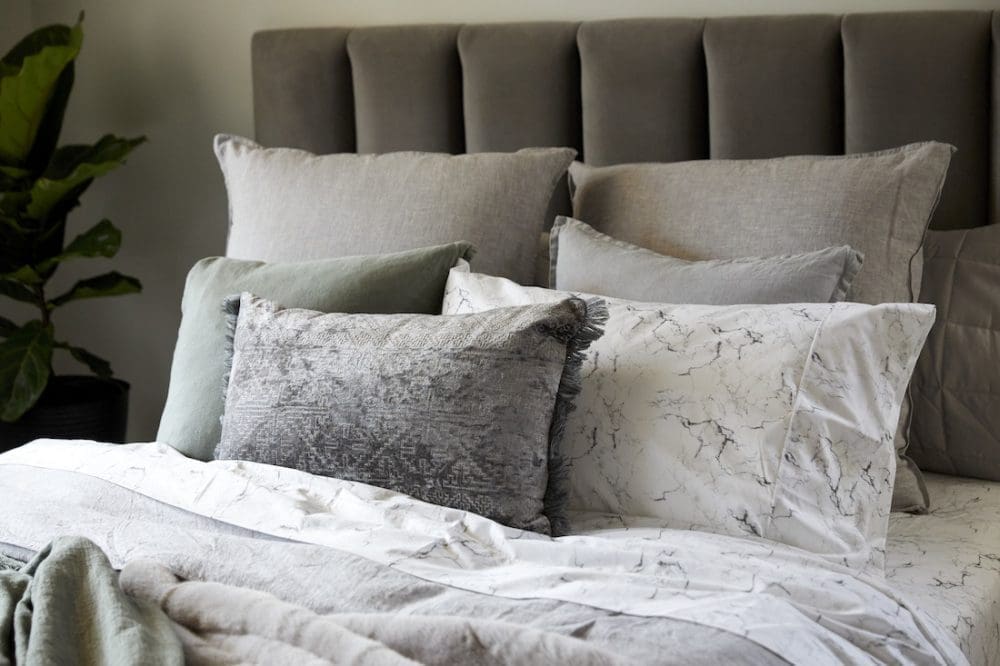 Luke and Jasmin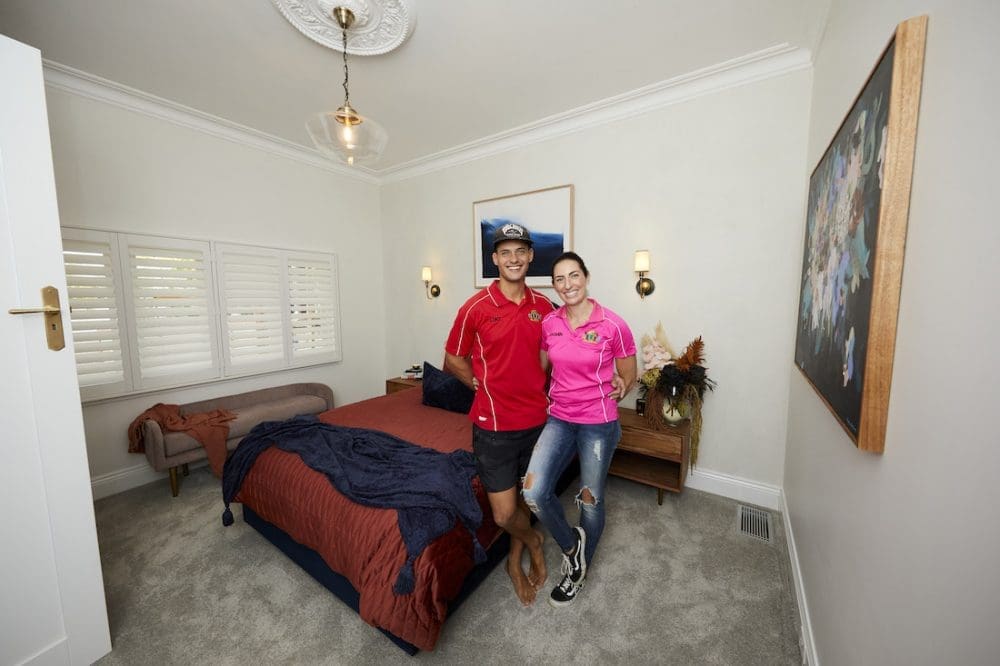 Chippie Luke and teacher Jasmin are our Western Australian team. They're in House 4 which is the 1910s home, and spent much of the week second guessing their design choices.
Their initial plans were simple and 'safe' however the addition of the $120K Gaggenau kitchen appliance package on top of the $10,000 prize for the winning room had them re-thinking more than a few times.
And let's just say the judges were harsh. They didn't think Luke and Jasmin's room fit the 1910s era at all. The use of Venetian plaster didn't fit the era and Shaynna thought something like timber strapping and panelling might have worked better.
Unfortunately we have to agree with the judges that the style wasn't right. This era was heavily influenced by Art Nouveau and saw rooms more heavily decorated. Other than wall paneling as Shaynna suggested, a fab wallpaper would have also worked well to set the mood in here. Something we really loved, was their choice of artwork by Prudence DeMarchi. You can read our recent interview with this talented artist here.
The judges did have some positives to speak of though, loving the colour palette and quality finishes in the room. Overall they thought it was a beautiful contemporary room but not so much 1910s.
Let's hope they have more luck in week 2!
Score: 20.5 / 30 (5th place)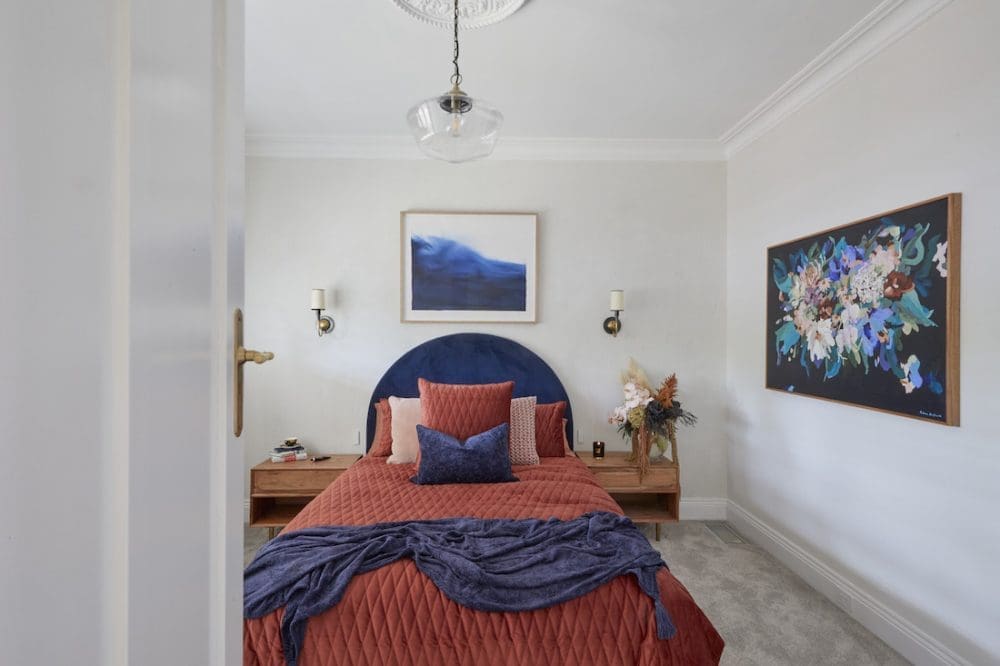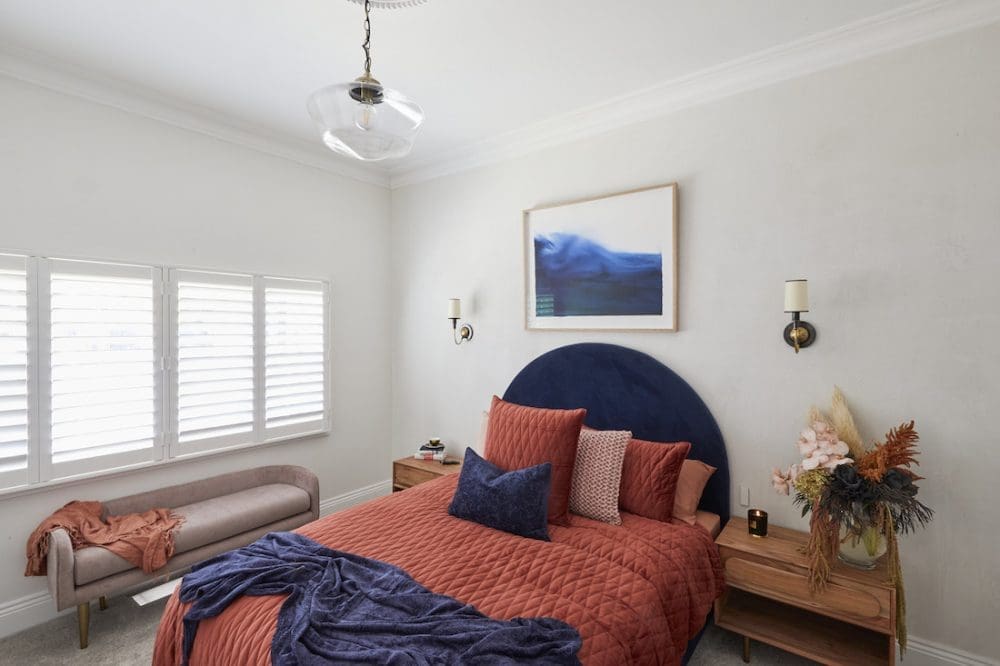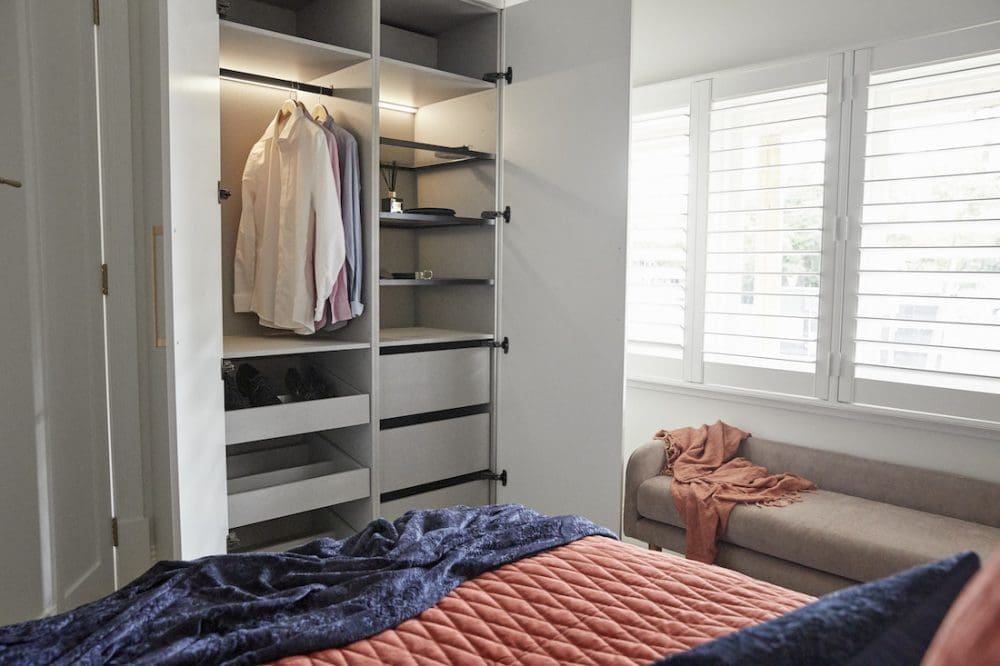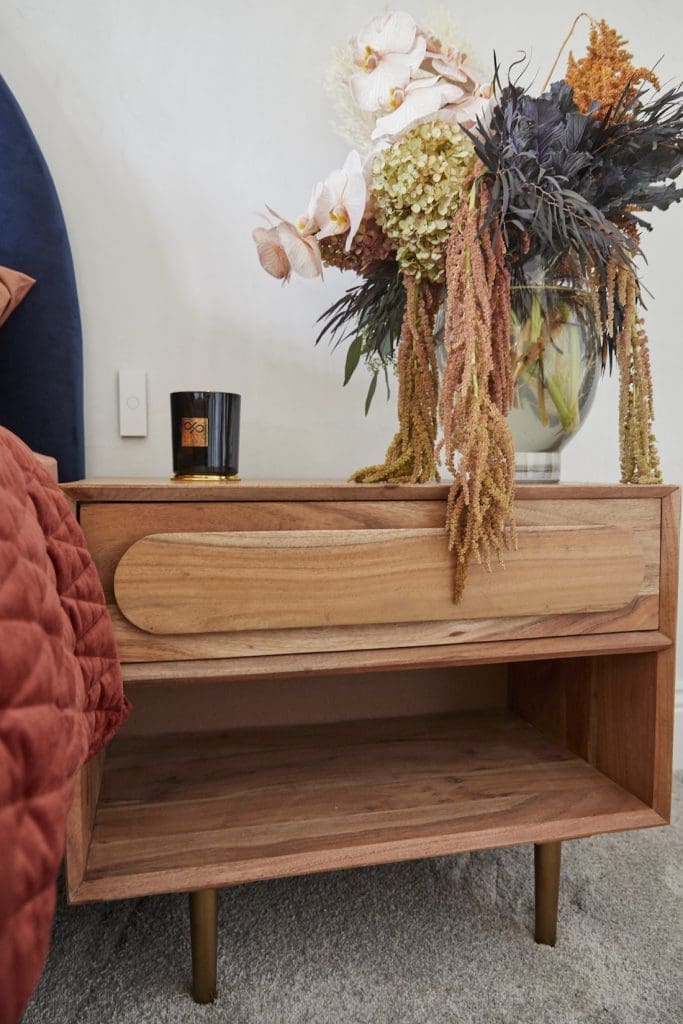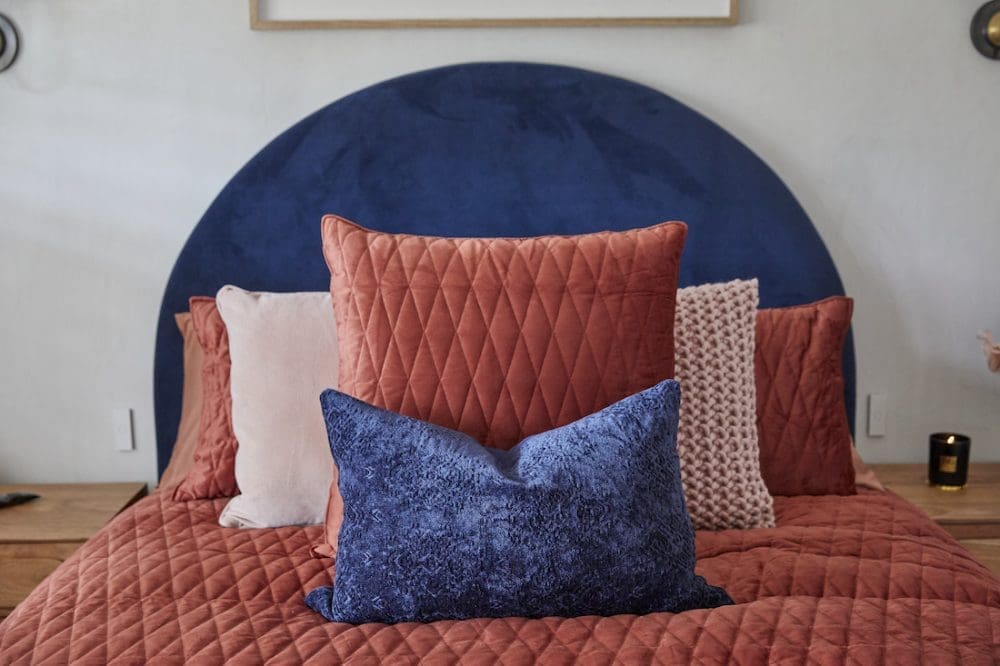 Jimmy and Tam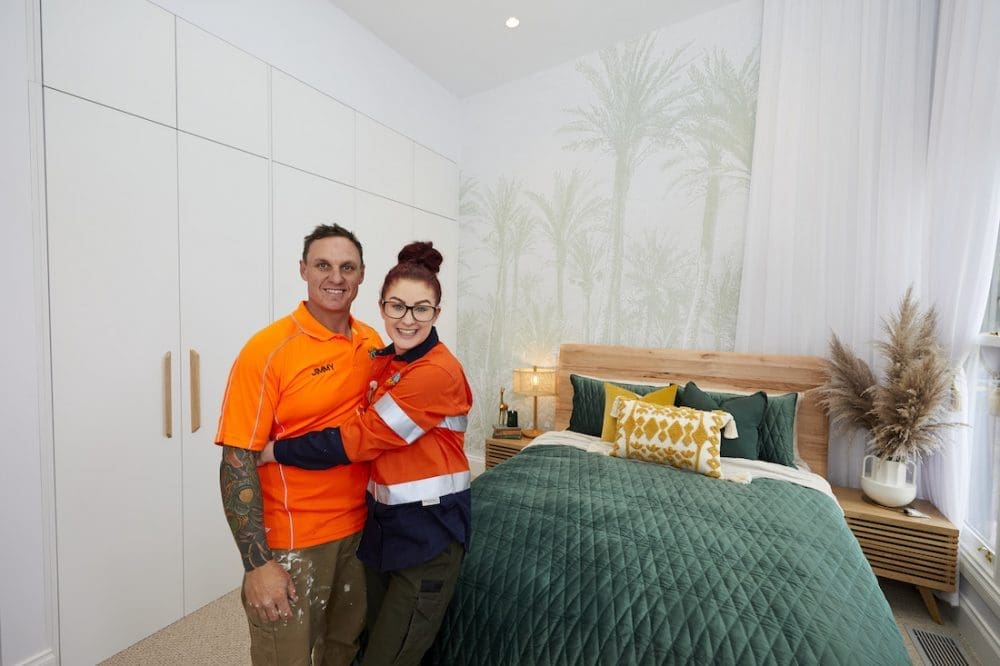 Our Queensland couple are Team 5, House 5 and are renovating the home from the 1950s. A plumber and a bar manager, these guys won the first challenge and got to choose which home they wanted to renovate. Since their early win, they've been (not so) quietly confident, so we were eager to see what the judges thought of their guest bedroom.
With a score of 25.5 / 30 (just nudging out Daniel and Jade by half a point) Jimmy and Tam came in numero uno again. Their Grafico wallpaper sent the judges into a spin and Tam was praised for her excellent styling.
The use of the skylights was a huge plus, and the couple's secret door to their guest ensuite bathroom via the Kinsman wardrobes was a great addition.
We were mostly impressed by the details of the space, such as the recessed curtain track and internal timber joinery in the wardrobes. It's rare to see any couple get these elements right, let alone so quickly in the competition!
Here's hoping these guys can continue delivering such highs and not let two wins a row go to their heads.
Score: 25.5 / 30 (1st place)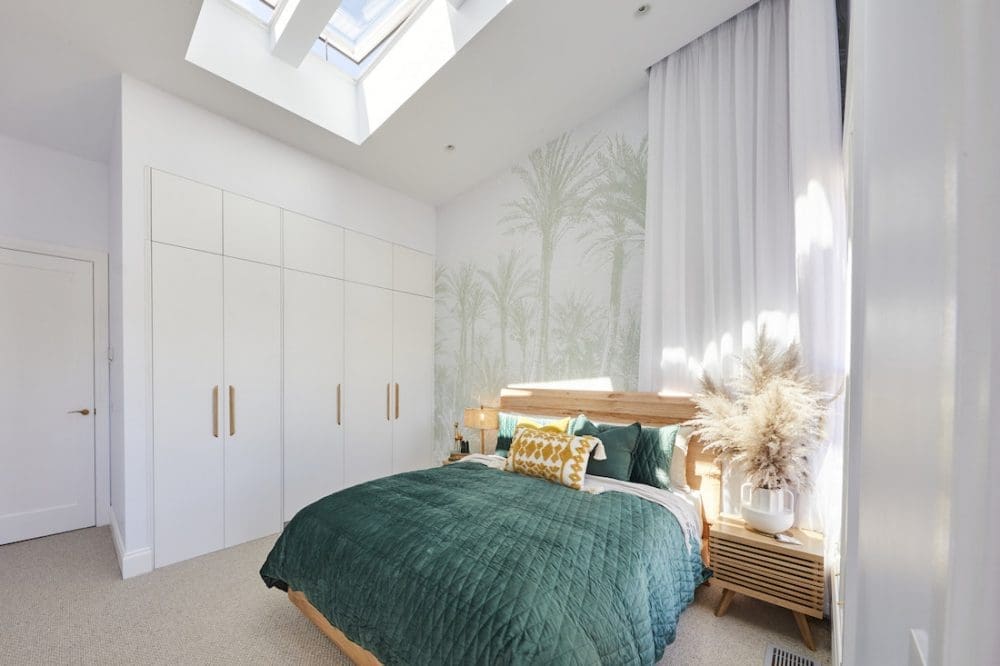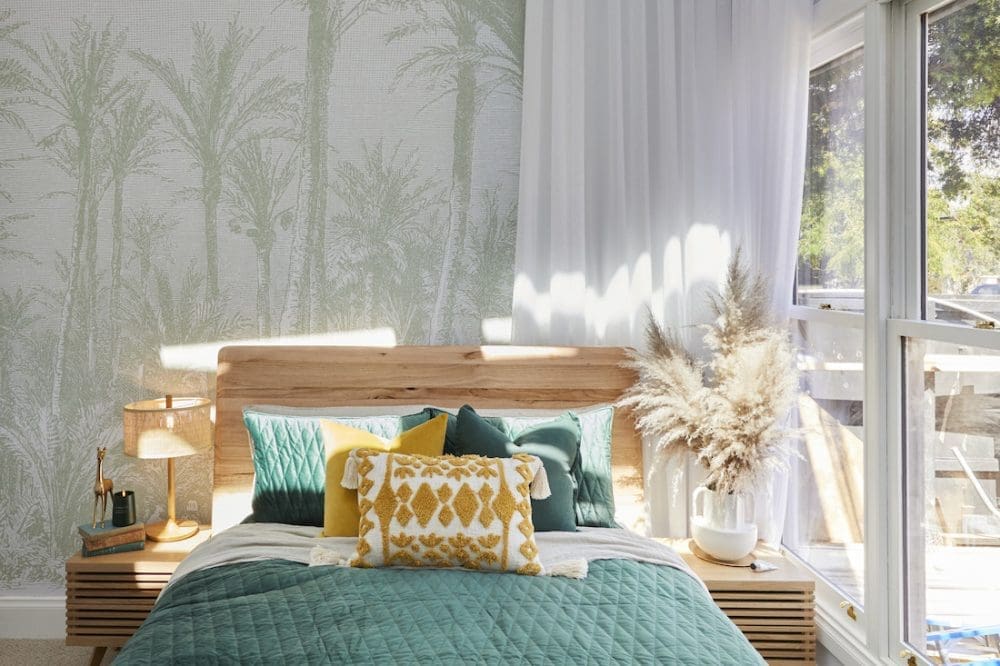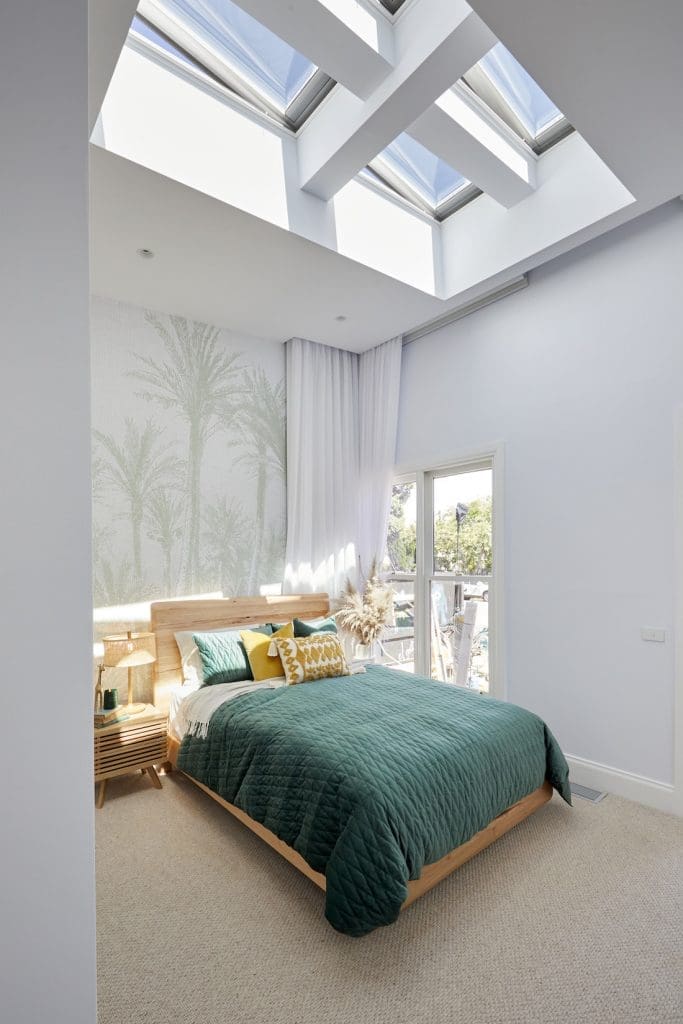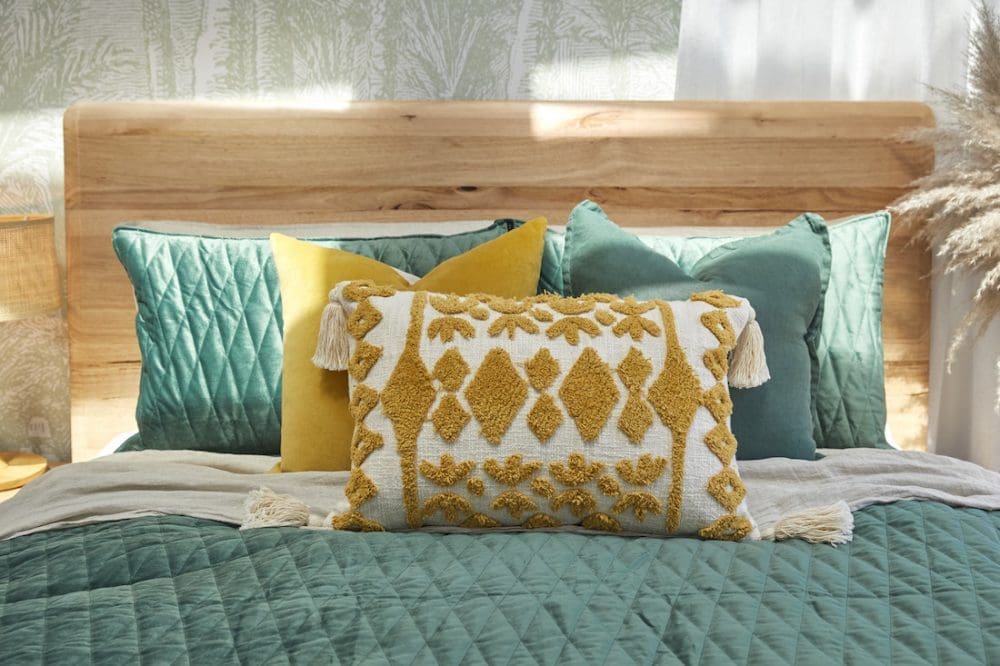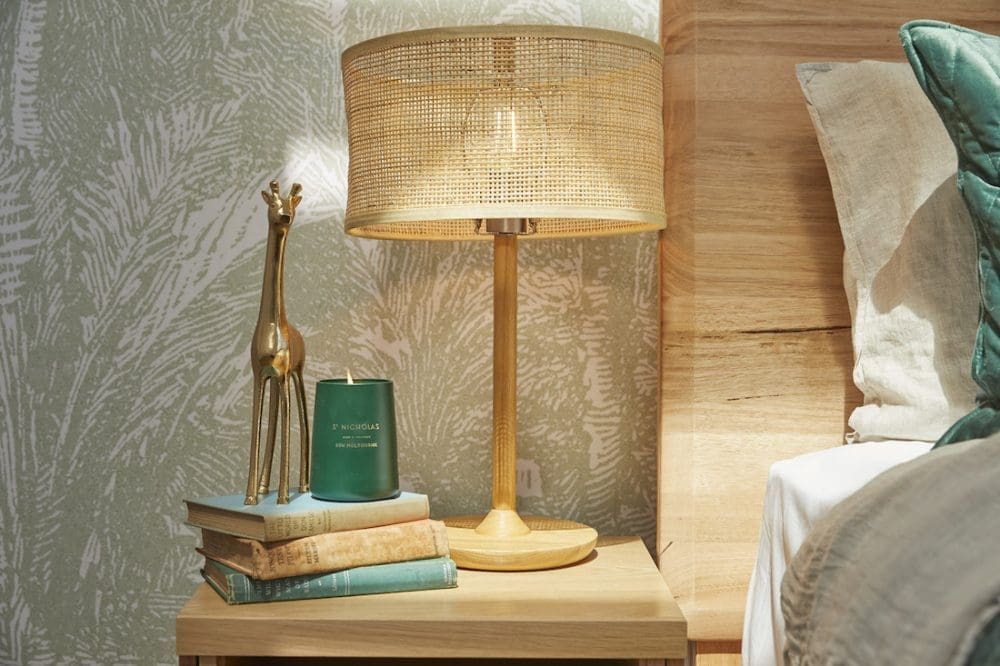 What did you think of the first room reveal for The Block 2020? Did you agree with the judges (and us?!). Tell us in the comment section below!
Be sure to check out The Block Shop if you've spied something you love in this week's room reveals. And you can catch all The Block 2020 goss on the official website.
All imagery by David Cook Photography