The Block Glasshouse: Week 2 room reveal was so good, we had to watch it twice!
Getting the right mix of materials (and then also decor that works) is hard so we take our hats off to these guys for delivering five ah-mazing bathrooms.
Our top 5 highlights from The Block Glasshouse Week 2 room reveal are…
Related article: The Block 2021: Week 2 — Guest ensuite reveal
Related article: The Block 2021: Week 3 — Master bedroom reveal
1. Chris and Jenna's bathroom
That's right, there's not just one or two things in this bathroom — every thing in the room is incredible and they totally deserve their score of 3 perfect 10s!
That shower! The double basin vanity with oversized mirror and pendant lights. The bathtub with left of centre wall niche. We could keep listing the features we love all day but we'll let the photos do the talking.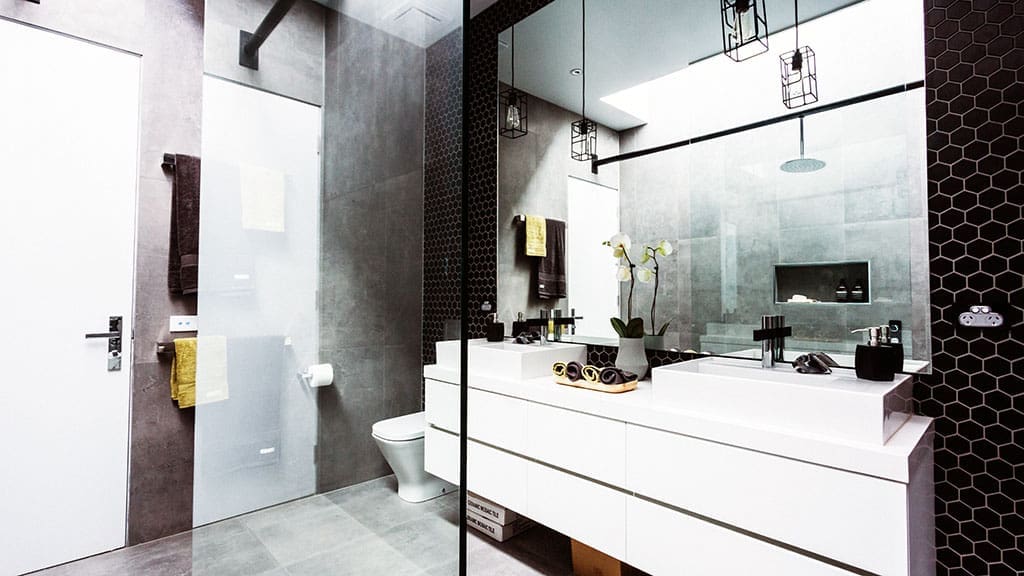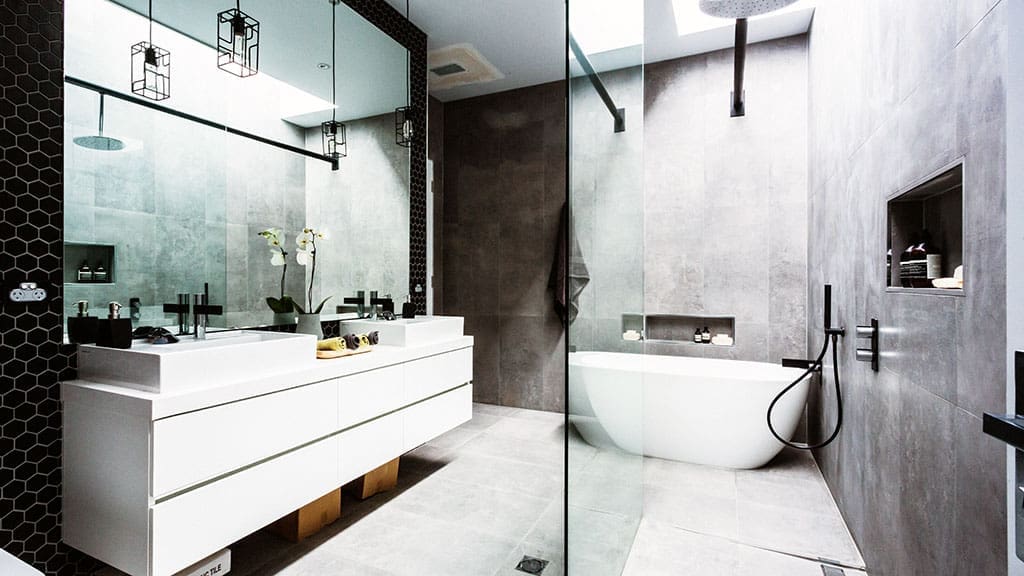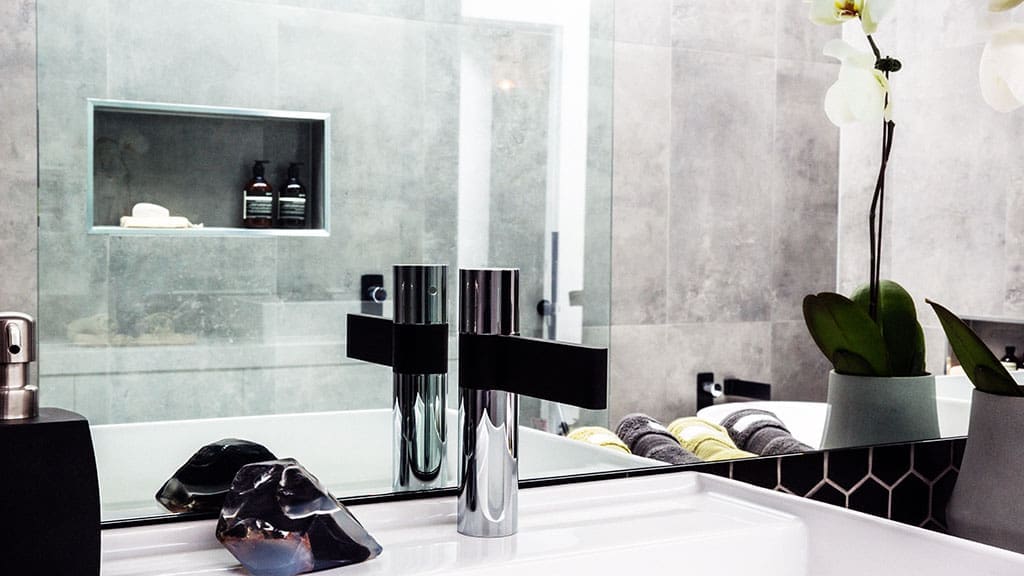 2. Darren and Dee's flooring and marble top
The combination of that flooring and marble vanity benchtop is heavenly. Their bathroom has a strong Hamptons vibe about it that's sure to be popular come auction day.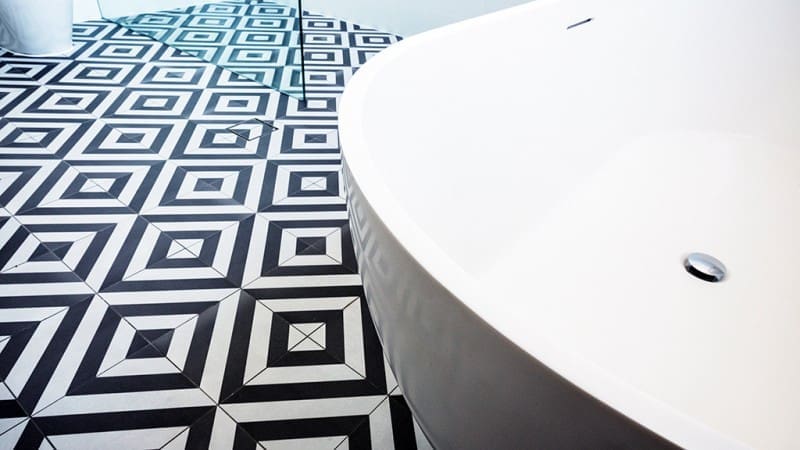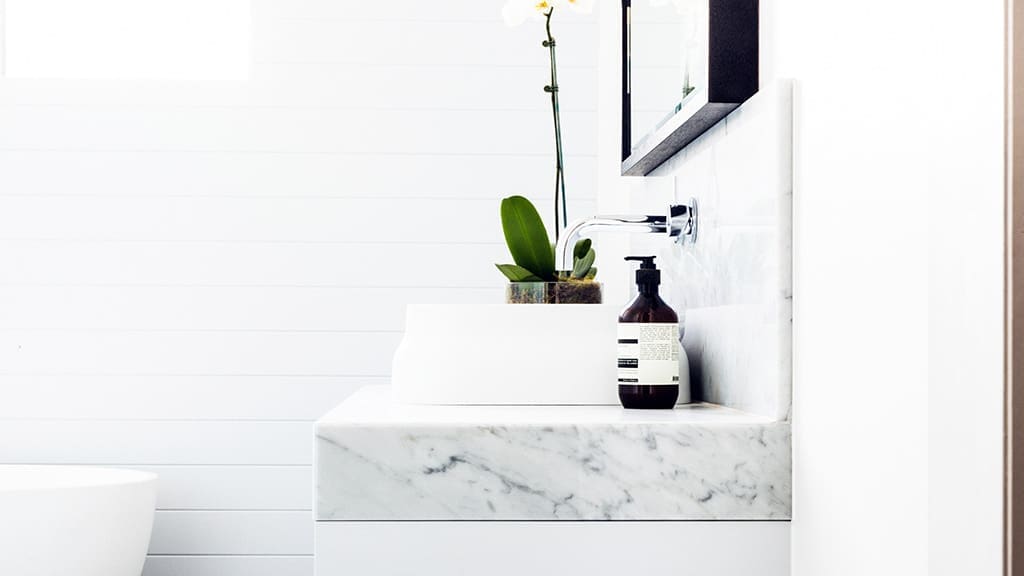 3. Shannon and Simon's wooden vanity
While they may have gotten slammed for having a bathroom that "Wasn't quite right", there are a lot of features in this space we love including their wooden vanity. Timber always adds an element of warmth to a bathroom. And that open shelf design is perfect for storing towels or woven baskets.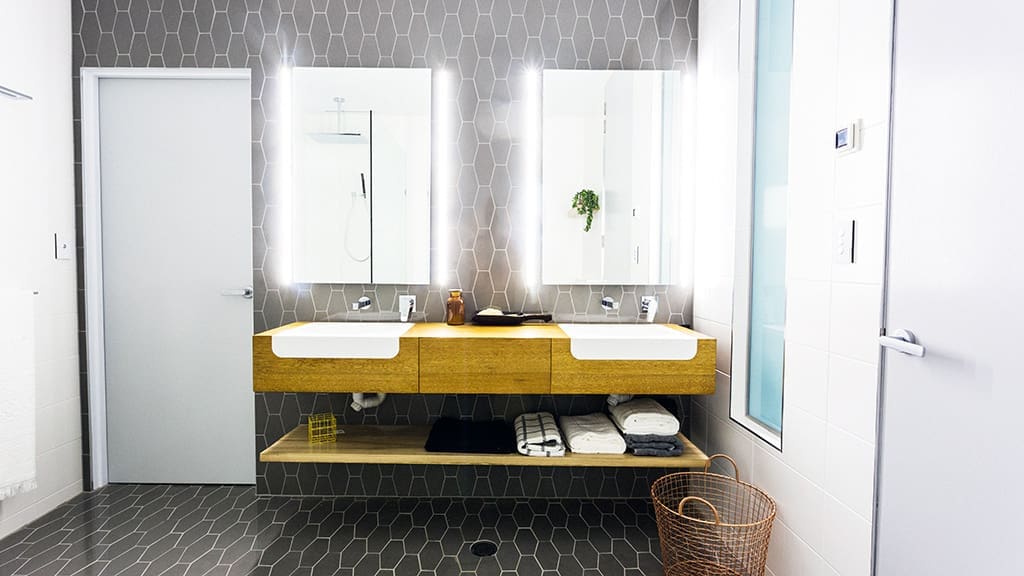 4. Max and Karstan's pendant lights
The judges were impressed by Max and Karstan's artistic pendant lights and so were we! Lighting is one of the most overlooked aspects of design but it's clear these guys thought about it early. Check out this article with everything you need to know about lighting your bathroom.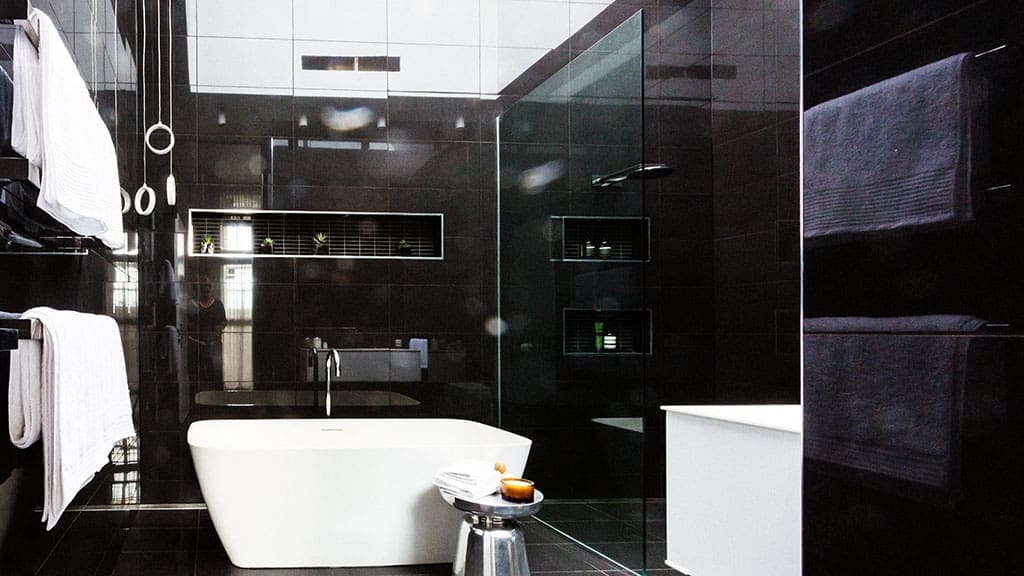 5. Michael and Carlene's herringbone tiles
The feature walls of white herringbone tiles in Michael and Carlene's bathroom has immediate wow-factor. We also love their wall-to-wall marble vanity. The combination of herringbone and marble also fits the popular Hamptons style to a T.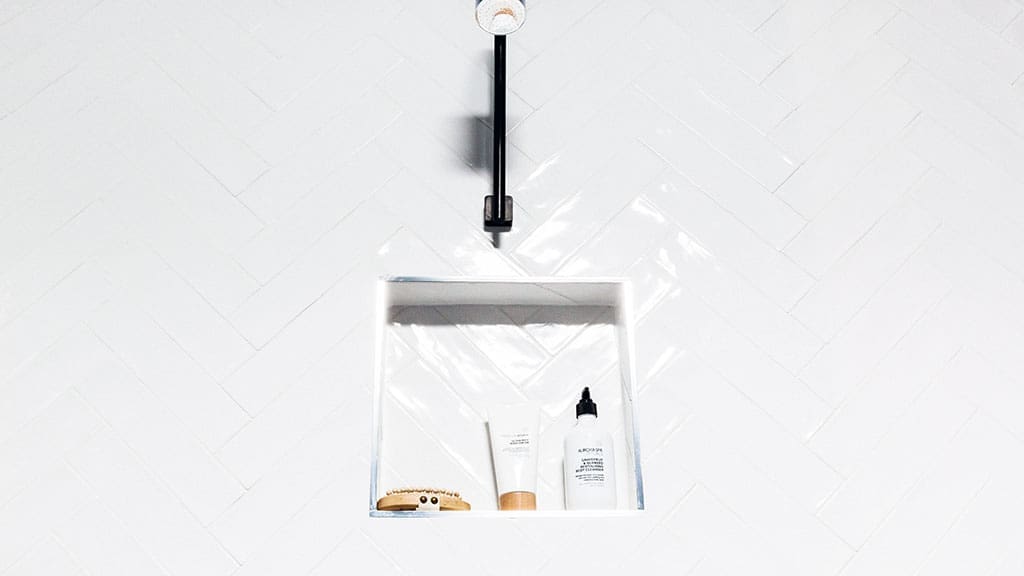 Images via Jumpin The Block Glasshouse
There you have our highlights from last night's room reveals, what were yours?! Tell us in the comments below.