When three busy Melbourne mums with a passion for all things creative decided to create a space where like-minded people could come together, learn new skills and network, The Windsor Workshop was borne.
Sisters Bree and Sarah Hankinson (also behind bespoke wedding stationery outfit Santiago Sunbird) and Belinda Galloway (formerly of eg.etal contemporary jewellery gallery) set up the space to run art, craft and design workshops.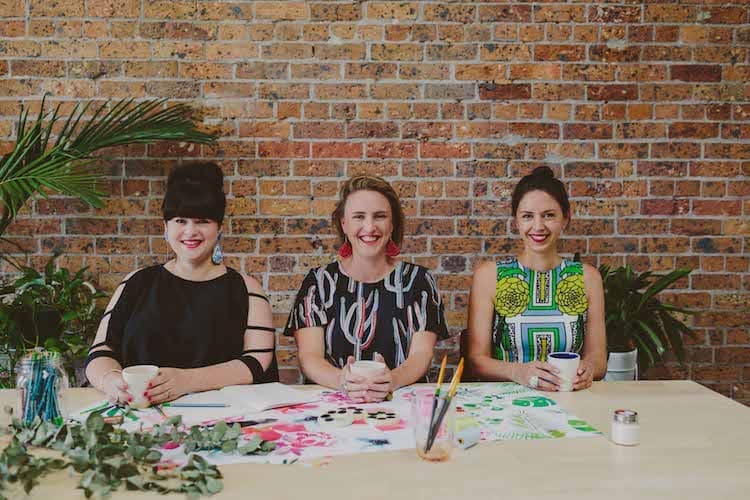 That was four years ago and over that time, the space has expanded and evolved.
"We also invite local artists, such as ceramicist Ingrid Tufts, to run workshops so we can offer a broad range of workshops for all interests and skill levels," says Belinda.
"Ingrid's workshop making Christmas decorations sold out last year — people just loved getting their hands dirty and making something for themselves — so we've invited her back closer to Mother's Day where people will be able to make tea sets, sugar bowls, spoons and small vessels. Inviting your mum along to the workshop or gifting her what you make are great Mother's Day gift ideas."
Other invited artists include in-demand fashion illustrator Sarah Hankinson (Vogue, Harper's Bazaar and Harrods) and embroiders at Threadfolk.
"The people at Threadfolk do a great workshop where participants can cross stitch a family portrait. People send in a family photo ahead of time which she characterizes into a pixilated portrait and on the day, she teaches you how to cross stitch your family portrait — it uses a traditional skill in a contemporary way."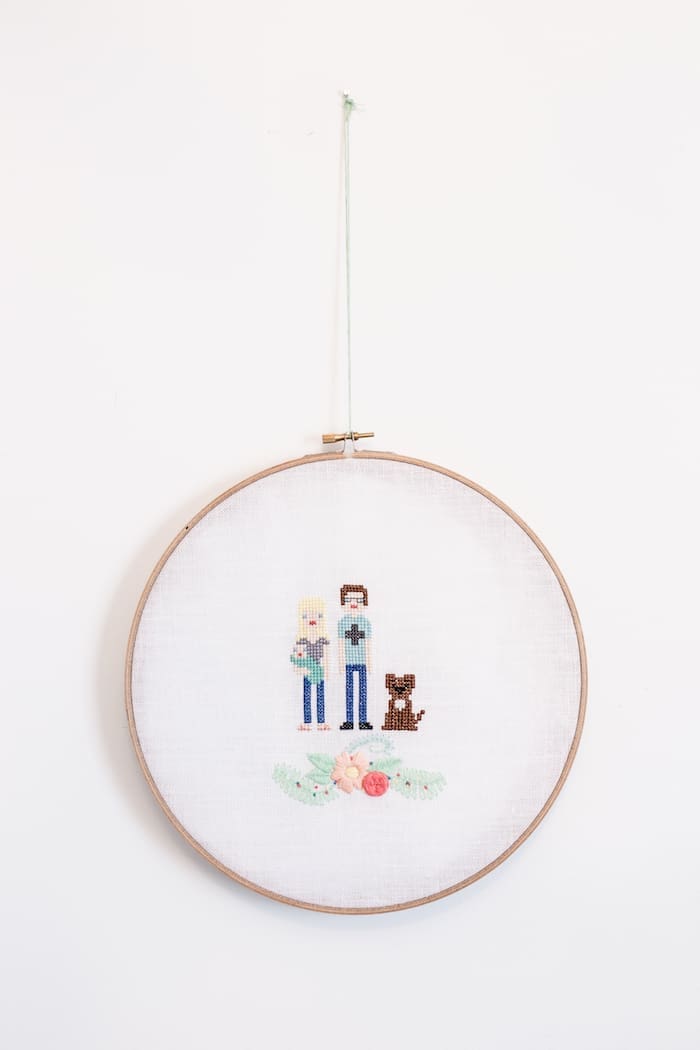 The trio aim to turn each workshop into an 'experience'.
"Someone once described one of our workshops as a craft version of a day spa and I love that," says Belinda.
We don't just want people to learn a new skill, we want guests to have a fun-filled, wine-fuelled day they'll remember.
"So much effort goes into each workshop and they're often themed. For example, we did a Mexican workshop last year where we had a 'Day of the dead' theme — the room was styled to match, Radio Mexico catered the food, Mexican music was playing — it was incredible."
They're also passionate about people learning a new skill they can continue after the workshop is over.
"Where possible, we always let people leave with the materials they need to continue with the skill at home."
If you're in Melbourne, you can check out the calendar of events at The Windsor Workshop on their website or get inspired by their Instagram account.