Sometimes we can have a room that we can't seem to get right. You know what we're talking about, that difficult space that just never seems to work…
Well today we have Sara and Amy from The Real Estate Stylist here to share their expert advice! They have styled hundreds of houses for sale, bringing a contemporary, warm and inviting feel to homes to achieve amazing results at auction and private sale.
Keep reading for their top 5 fixes to improve a room.
Related article: 7 of my best interior styling tips to make a space work… when it just won't!
Related article: How to style a bed like a pro: Bed styling tips and tricks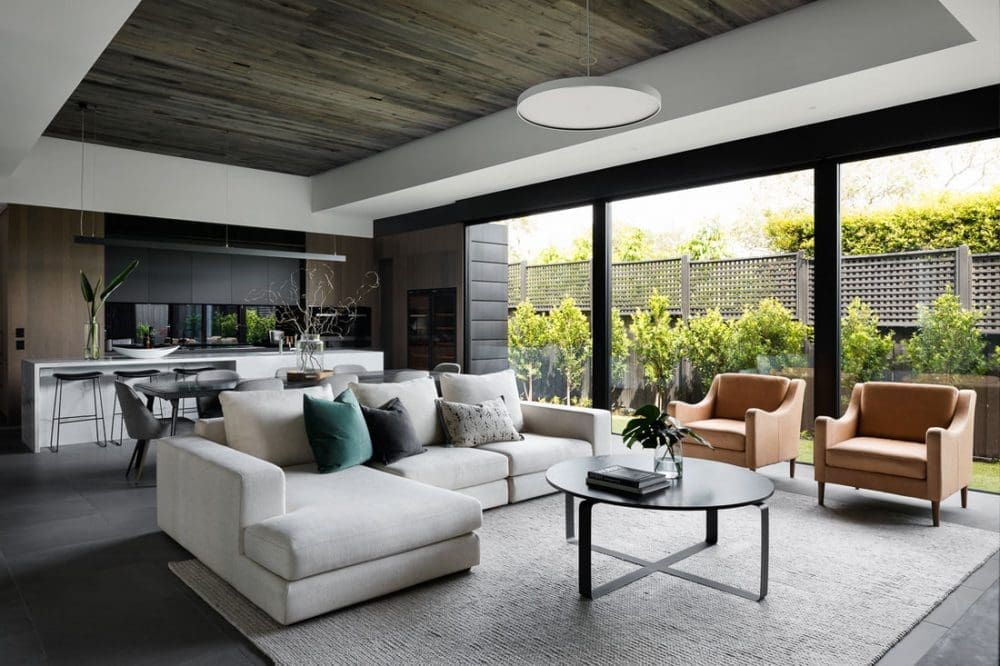 1. Layout
"Layout is the biggest issue we come across," says Sara.
"Often people will push all the furniture in their home against the walls — don't do it!" she laughs, "And never cover up doors or windows with furniture, it creates a feeling of claustrophobia."
Amy says another issue with layout they come across is the TV challenge.
"We live in a TV-driven society and many people have this notion that the room should be designed around the TV with all the furniture lining walls — it doesn't have to be that way. Why not break the room up to create different zones?"
2. Lighting
"Lighting can make such a difference to how we feel in a space. I have a lamp in every room of my home — even the laundry," laughs Sara.
If you only have ceiling lighting, she recommends adding table and floor lamps for warmth and interest. Check out this article for more tips on how to light your home.
3. Furniture
"Too often people buy furniture without considering the space — just because you love it doesn't mean your house will," says Sara.
Sara says considering the size of furniture and how it will fit in the room is important.
"Also take time to select the right colour palette. Dark furniture can look too heavy in a room and contribute to it 'not working'. If you have a young family and need to stay with darker colours, consider using navy or grey rather than black or brown which can be oppressive."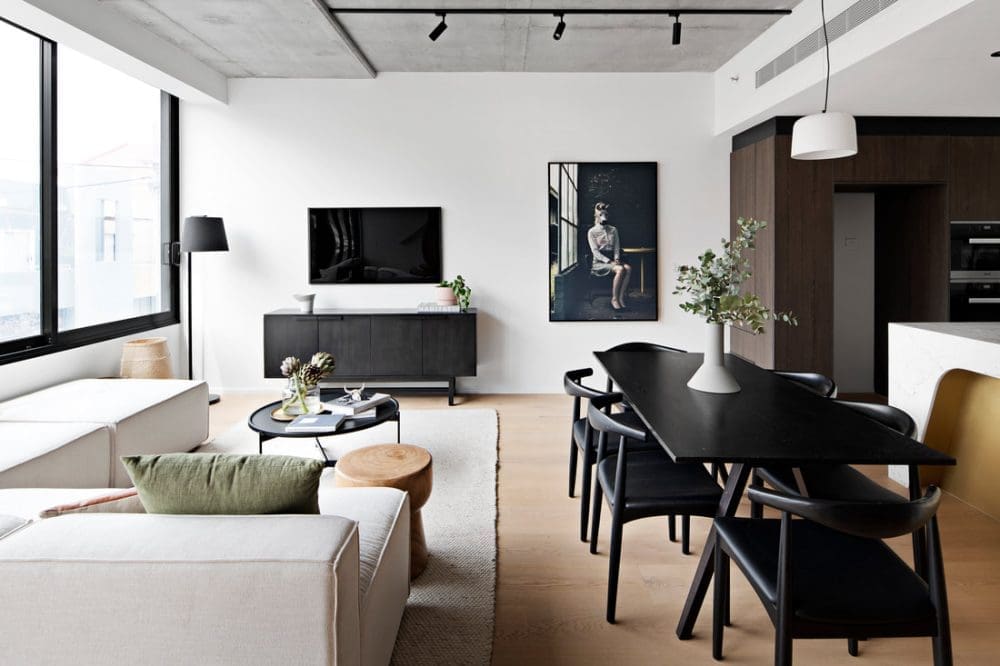 4. Artwork
"The only thing worse than bare walls are ones that have artwork that's too small or randomly placed," says Sara.
"It's not true that you need to hang your artwork on studs, two hooks is enough to hang most pieces of art. What's important is to not hang the art too high — it should be at eye level — and to consider the right place to hang it. We suggest experimenting to see what looks best by enlisting the help of someone to hold the art on different walls before you screw in the hooks."
5. Rug
"Using a generous rug is a great way to define a space," says Amy.
"It will also give your room more warmth and create the sense of a zone. This feelings of zones is also important for that first point we mentioned about layout — having defined spaces will make you feel like the layout of your home works better."
Read our guide on how to select the right rug.
There you have Amy and Sara's top 5 fixes to improve a room! What tips do you have? Share them in the comments below!