If you're mid-way through styling a space and beginning to feel frustrated that things just don't look the way you want but are unsure how to fix it, keep reading. I'm about to share 7 of my best interior styling tips to make a space work when all else is failing.
Related article: How to style a bed like a pro: Bed styling tips and tricks
Related article: 50 quick cleaning tasks and decorating updates to get your home ready for spring!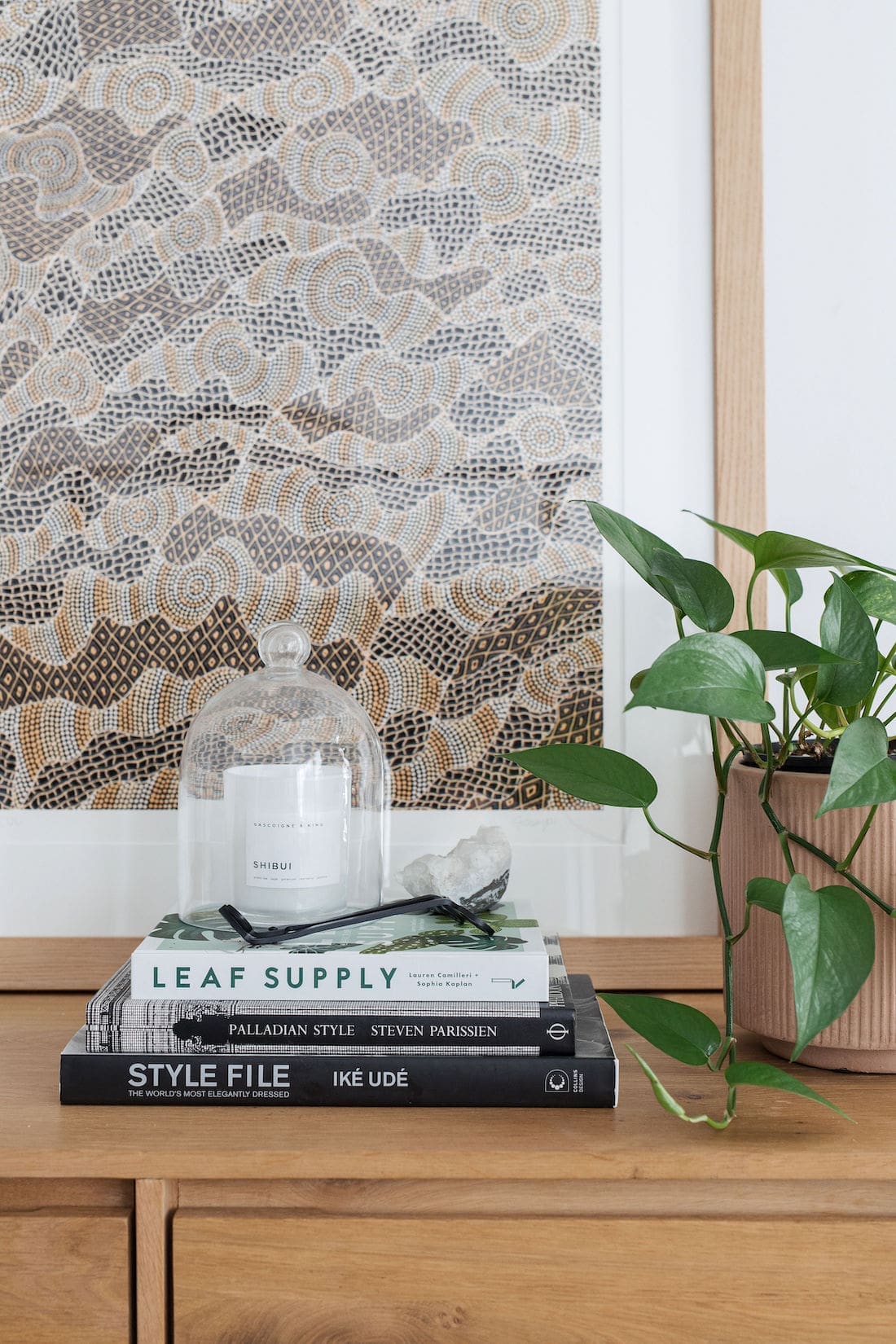 1. Snap a picture
This one sounds weird but I swear by it. Often we're able to see what works or doesn't work when looking at a photo. Pull out your phone and take a photo of the space and chances are you'll immediately spot the issue.
Some of the most common interior decorating issues include:
an object that's the wrong colour
an element that's too high or too low
a rug that's too small for the space (find all the rug tips you need here)
a colour scheme that's out of balance: a fool-proof ratio is 60-30-10 where 60% of the room is one colour, 30% another colour and 10% an accent colour. If you use all colours in equal measure, they can compete against each other
a flat materials palette or one that's too cold: inject a mix of materials like woven decor or timber to break up harder materials like metal and glass
a lack of contrast… this could be that all the decor is the same size and would benefit from high and low elements, or that all the decor is too similar (check out this article on 50 decor items to mix up your decorating).
Sometimes it's best to take the photo, make yourself a cuppa or just wait a while before trying to pick out the issue. You know what it's like when you've been looking at the same thing for too long!
2. Count the objects
Oddly, items that are arranged in odd numbers provide greater balance (see what I did there 😉 ).
If you generally always style symmetrically, shake things up and try creating clusters of 3, 5 or 7 objects. Instead of 2 cushions at either end of your sofa, why not see what 3 looks like? I guarantee using this trick around your home will make a massive improvement!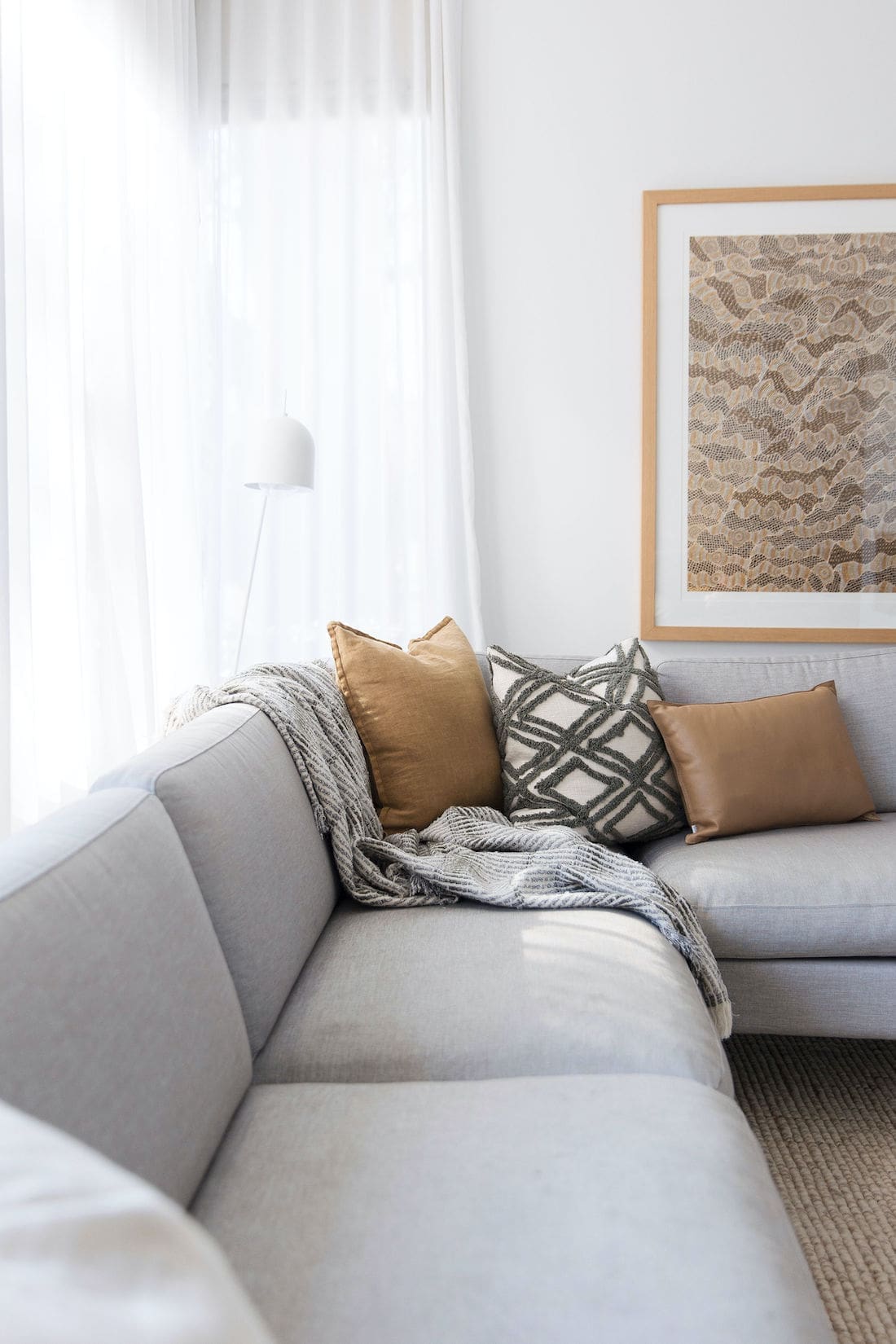 3. Rearrange things
Just because the items you're using aren't working at the moment, doesn't mean the solution is necessarily to buy different pieces.
I love retail therapy as much as the next person… but shopping your own home is one of my best interior styling tips! By this I mean, move furniture or decor around your home or look at what's hiding in storage.
Changing things up breathes new life into spaces and keeps things interesting. Look for ways you can create unexpected arrangements, such as offsetting artwork or styled arrangements.
4. Add breathing room
You know that saying 'luxury shouldn't feel cramped'… well it applies almost everywhere so whether you're arranging items on a coffee table, or furniture in a bedroom, think about how you can offer some breathing room to the space.
One of the easiest ways to add breathing room is by pulling furniture away from walls — I never have a sofa or any piece of furniture hard against a wall. Other ways to offer breathing room is to increase the space between objects, for example spacing out items on a shelf or lifting items off the floor.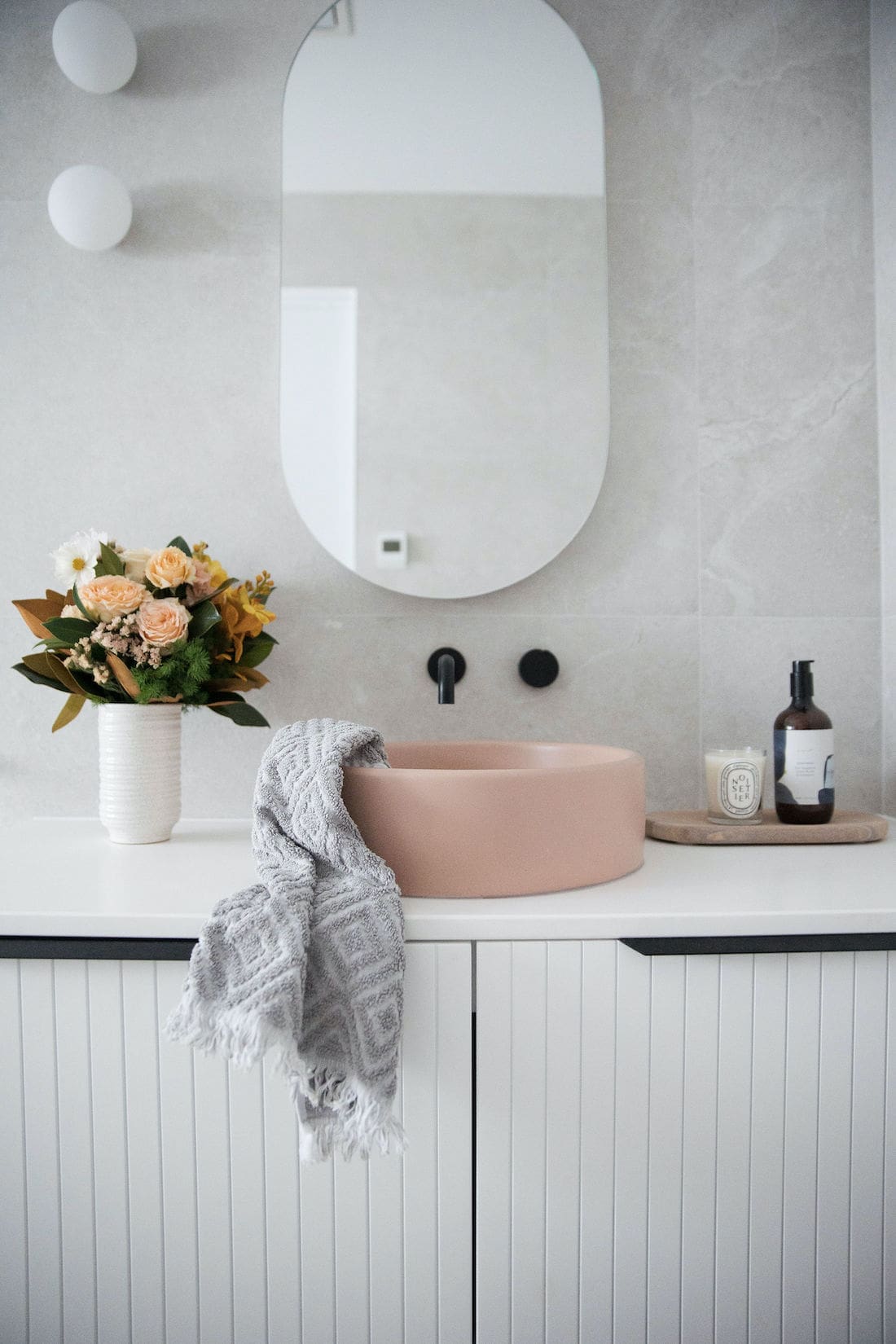 5. Introduce another layer
You had to know this tip would be on the list because I'm always going on about using layers! Whether it's creating a base, such as a trivet or stack of books, to style an arrangement on top or simply adding more layers to your bed styling — layers are always a good idea!
The thing about layers is that they add a sense of comfort, warmth and elevate your styling to a more confident and sophisticated level. They also work to link objects together to create a more cohesive space.
6. Add something living
A pop of life instantly changes the feel of a space and is something I always recommend. An indoor plant (or artificial one if you struggle to keep plants alive), vase of flowers or foraged greenery, are my go-to choices but even objects from nature, such as a piece of coral, crystal or organic wooden object work well.
And if for some reason, adding a living element isn't appropriate for the space (although I wouldn't believe you!), at the very least, embrace some more earthy materials or textures.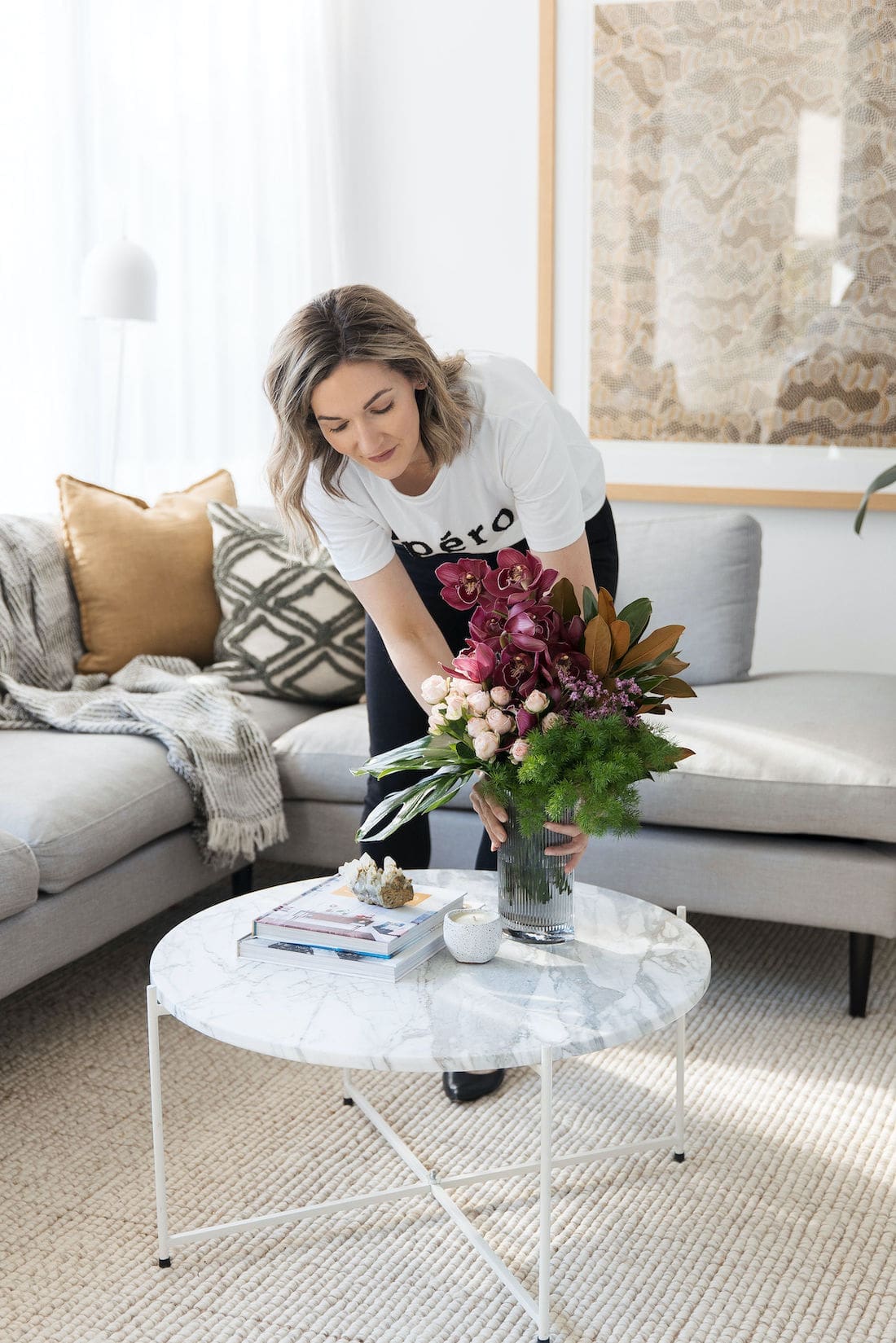 7. Consider the space as a whole
My last tip is to look at the space as a whole. You want to create an overall feeling of cohesiveness but as I've mentioned in points above, that isn't achieved by keeping things symmetrical or matchy-matchy. Instead, you want to create an overall feel that's brought to life across the room by referencing the colour palette or style you've chosen.
I hope sharing my best interior styling tips helps you tackle an area that's not quite working in your home. If you have a specific issue that isn't working, let me know in the comments below and I'll offer my suggestions.
This post was first published in September 2020 and continues to be updated with latest information.