Words by Melissa Lunardon
So you have styled your bedroom with a beautiful bed head, found the perfect pair of bedside tables and plush linen and cushions, but you have no idea what you should do with the wall behind?
I want to share with you a few ideas for styling above a bed that are easy to achieve and give your bedroom a personalised feel.
The hero artwork
There are a few configurations you can consider to include art above your bed and I think the easiest way is to find a statement piece that sits central above the bedhead. It can be an oversized photography print, abstract canvas, sculptural piece or textile that can create a focal point to the room.
If you have a bed head, ensure you take note of the height as this will determine the height of the artwork. You want to make sure the art doesn't sit too high and touches the cornice!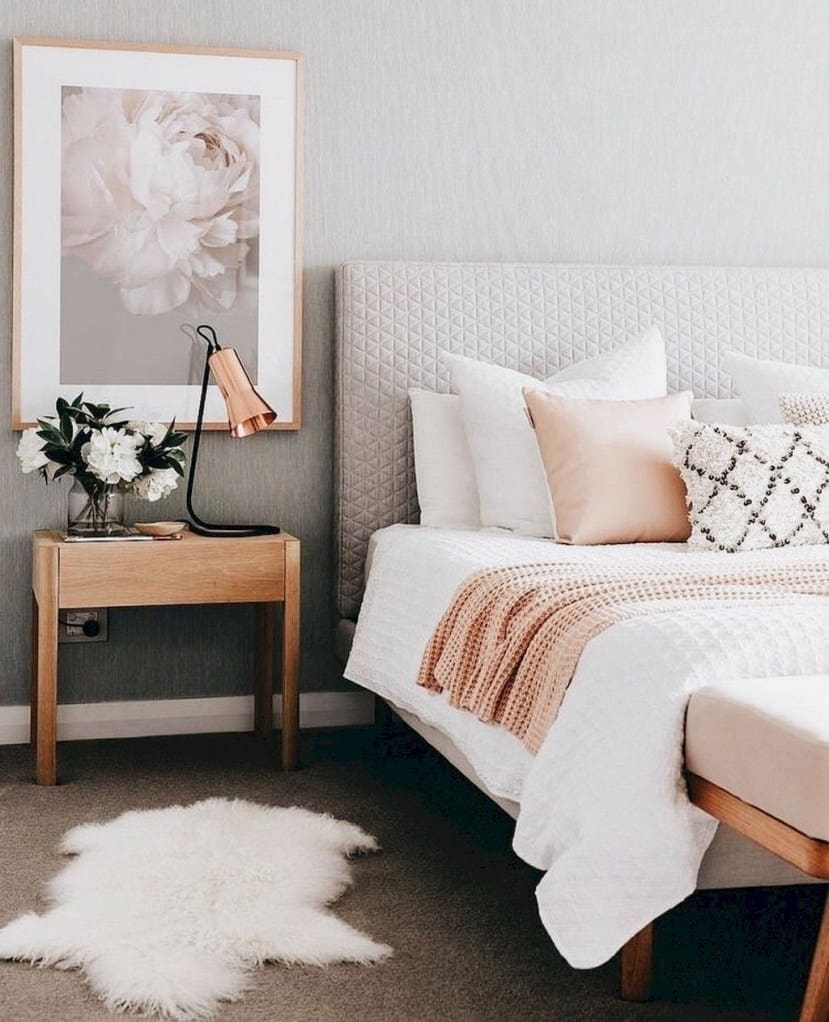 Art over the bedside tables
If your bedhead is too tall to hang art above the bed, then installing prints above the bedside is a fabulous alternative and anchors the space. A traditional option is to use a pair of prints which creates balance to the bedhead wall. A more contemporary option is to play around with a group of smaller prints to create a unique collage to either side of your bedsides.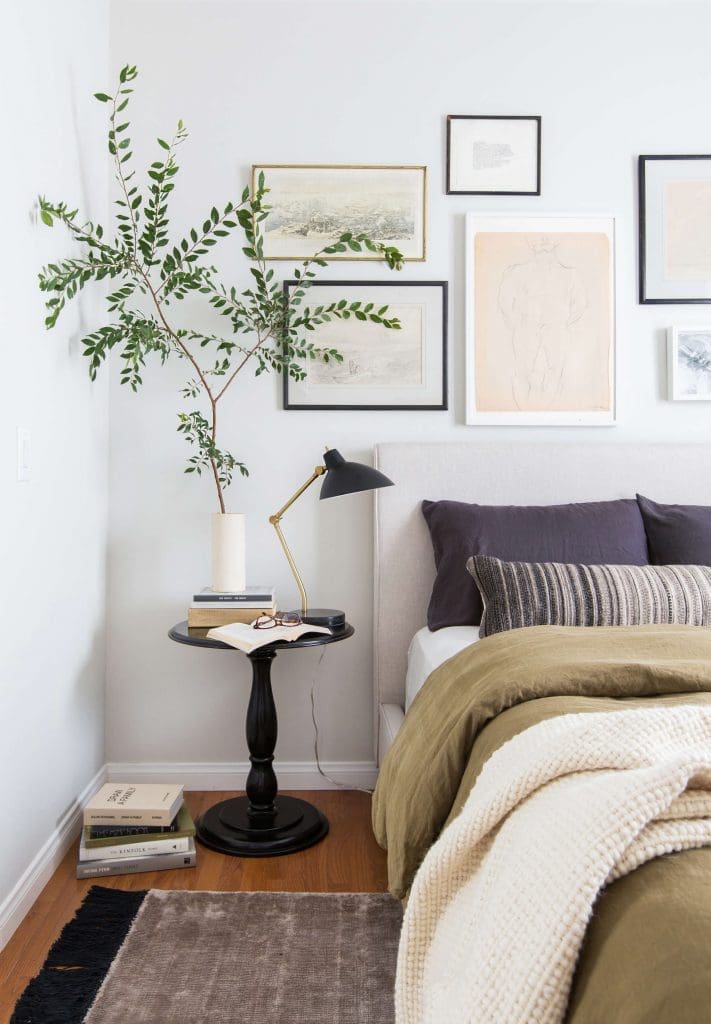 Gallery wall
If you have a huge wall to fill, a gallery wall is a fantastic way to create visual interest to the bedhead wall and adds so much personality. You can mix up the style of frames for an eclectic look or keep them all uniform for a clean, contemporary feel.
Mirror
Mirrors are a great way to make a space feel bigger as it bounces light around the room. Either hanging a large mirror centrally above the bed, or using 3 smaller mirrors in a row, gives an airy feel to the room. Play around with different shapes, round mirrors add softness while rectangular mirrors add a statement.
Wallpaper
There is no need to be scared of wallpaper anymore as there are so many options to choose from to create a beautiful impact in your bedroom! There are also removable wallpaper options too so a big plus for those who are renting or nervous about making a permanent decision!
If your bedroom is small, look at using a simple pattern in a limited colour palette. Textured papers such as seagrass add character to the room.
For big impact, choose a pattern that is bold and leave the space above your bed empty as this will draw the eye to the pattern.
Check out this article on 10 instant ways to refresh your bedroom for even more bedroom styling inspo!
About the author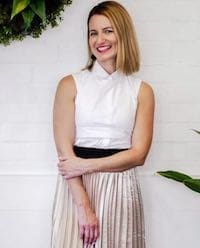 Melissa Lunardon is an award-winning perceptive interior designer and with over 10 years' experience in residential and commercial interior design. Her work has been featured in Australia's leading design blogs and magazines. Melissa is the interior designer and host for Redesign, a pilot currently in pre-production for a major TV network.
Web: melissalunardon.com
Facebook: facebook.com/melissalunardonID
Instagram: @melissa_lunardon