Literally the day after I published Patrick's temporary and tiny nursery on the blog last year, he had some sort of freak out and stopped sleeping in this space. As soon as I went to put him in his cot, he would start screaming like a banshee. I tried every settling technique in the book but by week 3, he wasn't sleeping a wink and both he and I were starting to go crazy.
At 2am in a desperate attempt to get him to sleep, I stripped every single item out of his nursery — from the walls and floor — until all that was left was a cot and chair. For months his nursery stayed like this, until he was completely comfortable in the space and sleeping through the night again. It was a lesson to me that his room needs to be calm and not too 'busy'.
So when we moved him into his bigger boy room earlier this year, I had to really restrain myself and not get too carried away with decor. Slowly but surely, I added new items into the space, a little more artwork here and there.
I recently had it photographed by the talented Shelley Mills Photography so I'm super excited to share it with you today.
Keep scrolling below to find details of all the products.
Related article: Alexander's Australian inspired nursery
Related article: 11 of the most stylish wall shelf options for a nursery or child's room on any budget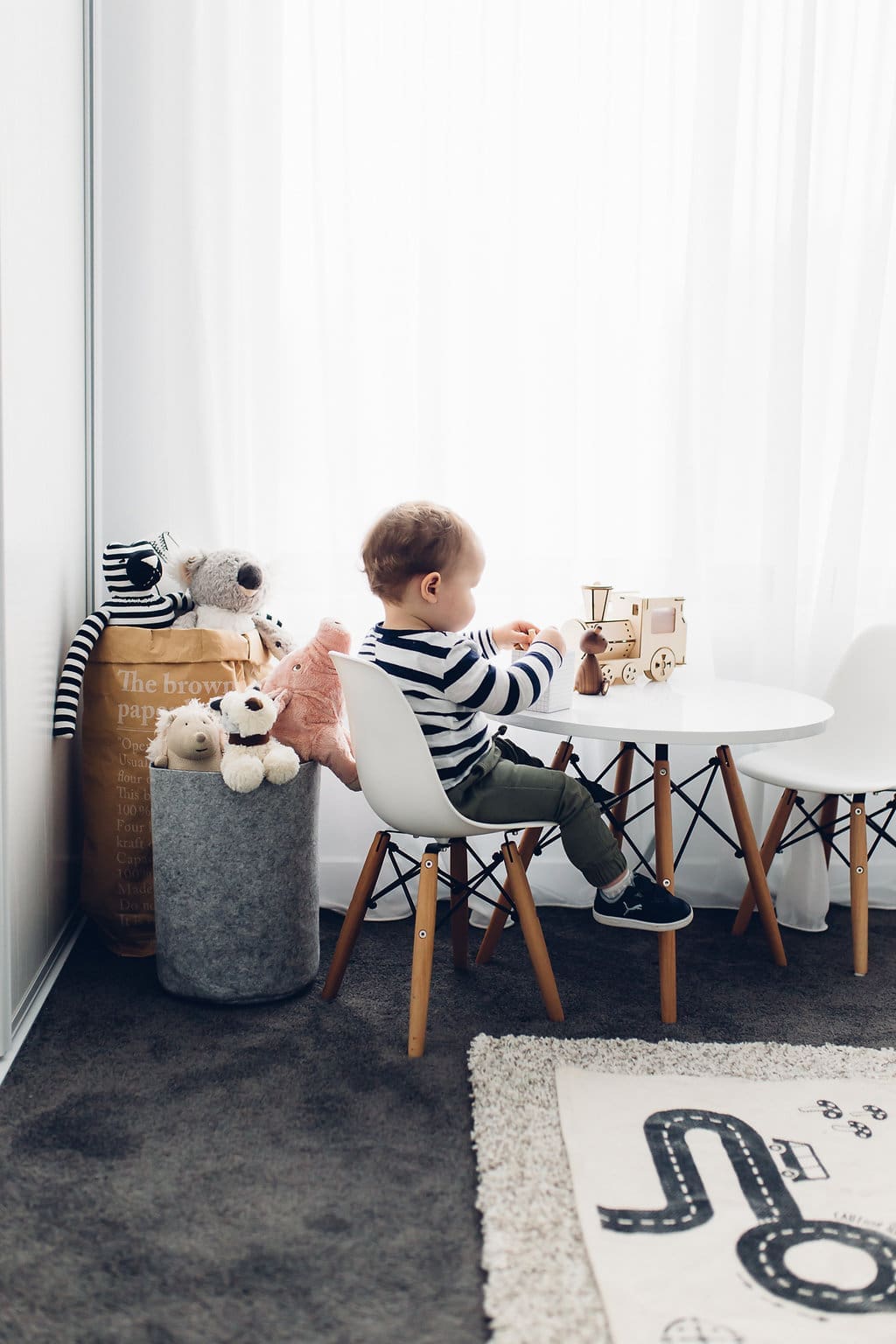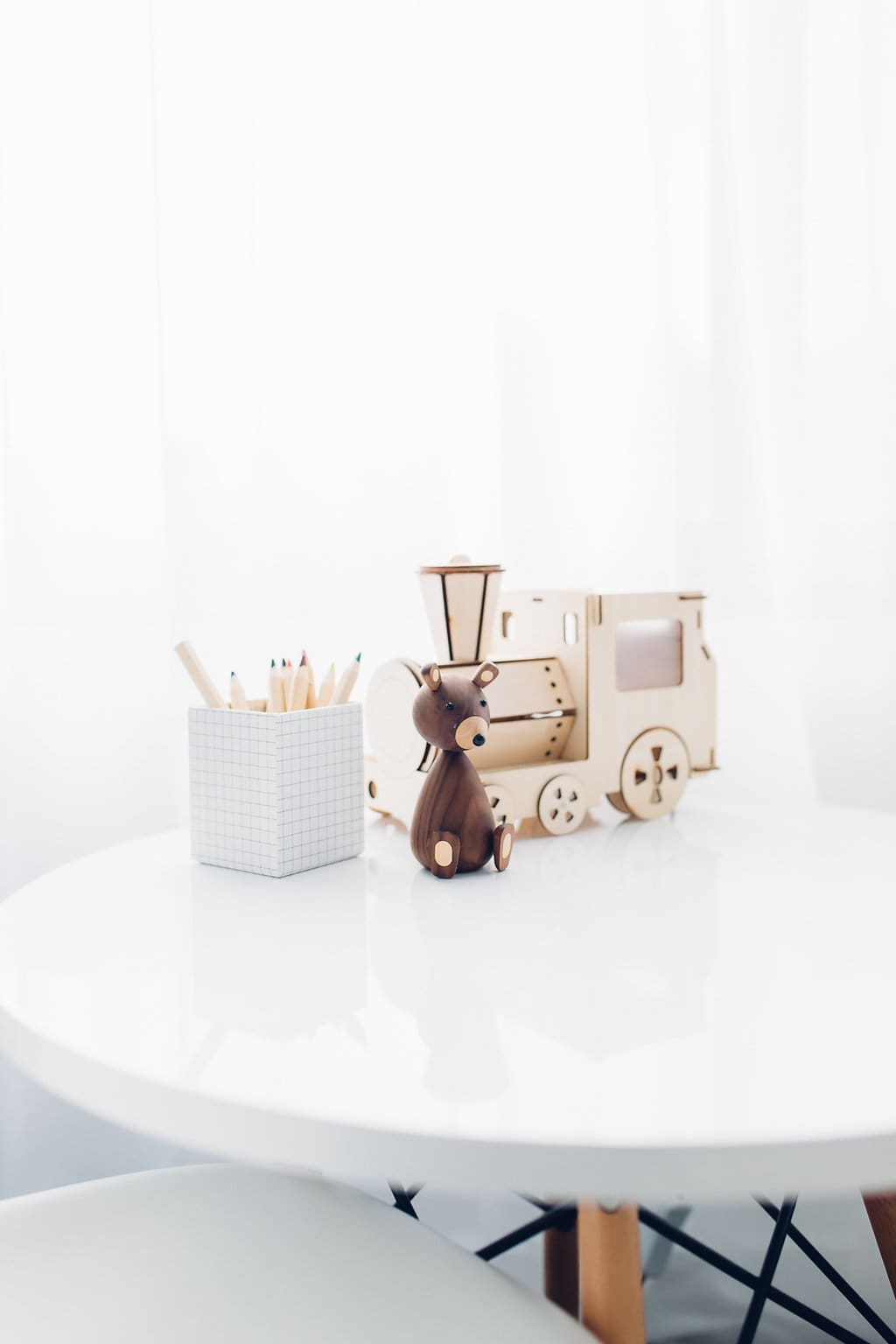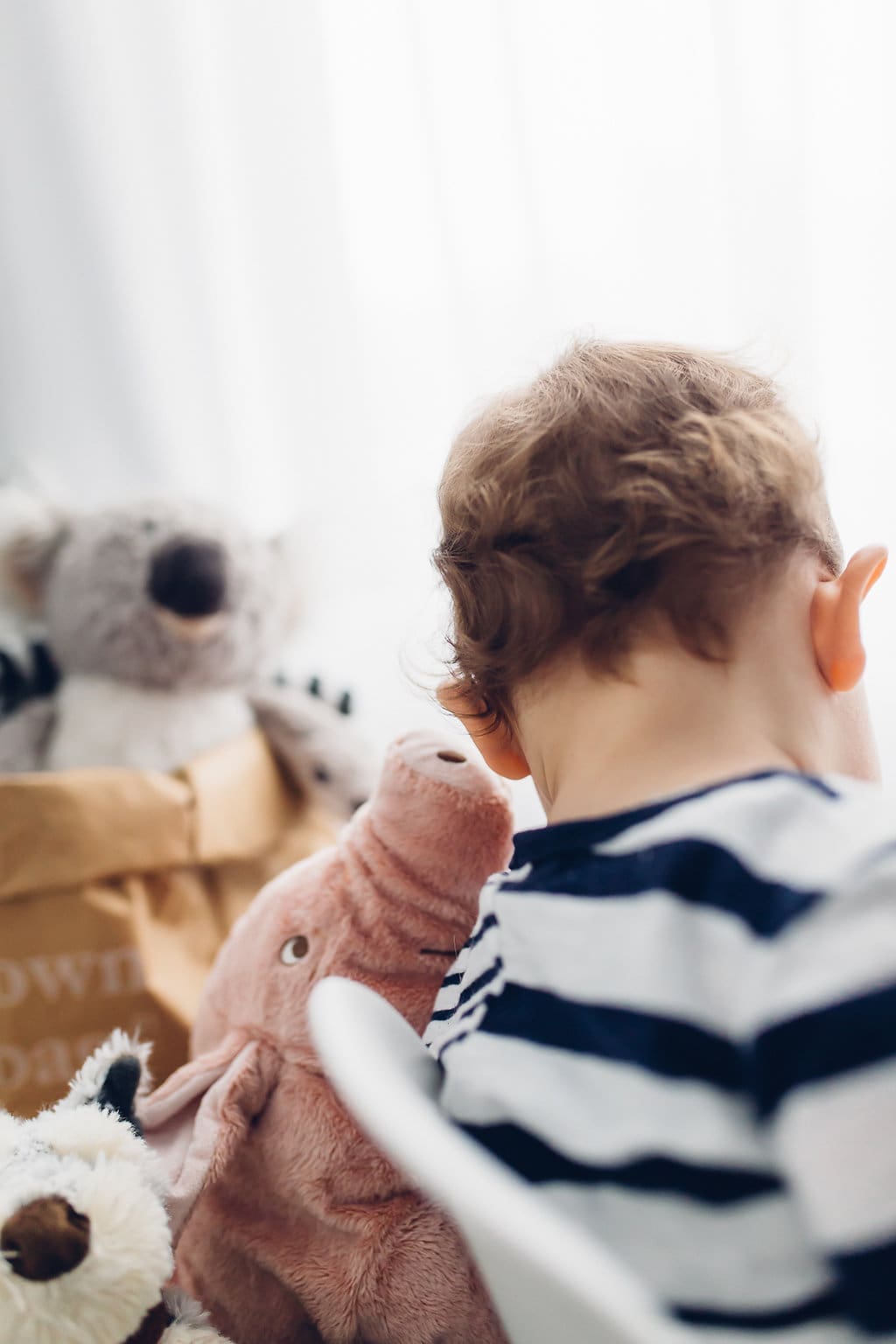 My approach to styling is all about mixing high and low pieces, to achieve a look that's achievable and flexible. Of course, I'm not shy to attempt my own DIY either!
I've carried my styling approach through into Patricks' new room where you'll find Kmart bargains alongside designer Scandinavian pieces. Where possible, I've also tried to shop small and support all those incredible mumrepreneurs found on Instagram.
Now that Patrick is a bit older, this space has become a nursery-meets-toddler-room. I added more furniture such as the table and chairs from Matt Blatt which he just loves to sit at, and we made this play tent where he can escape with his favourite toys.
Large baskets in the corner don't just look great, they'r a practical storage solution and help to keep his room tidy (I also love that he can access the toys himself for independent play).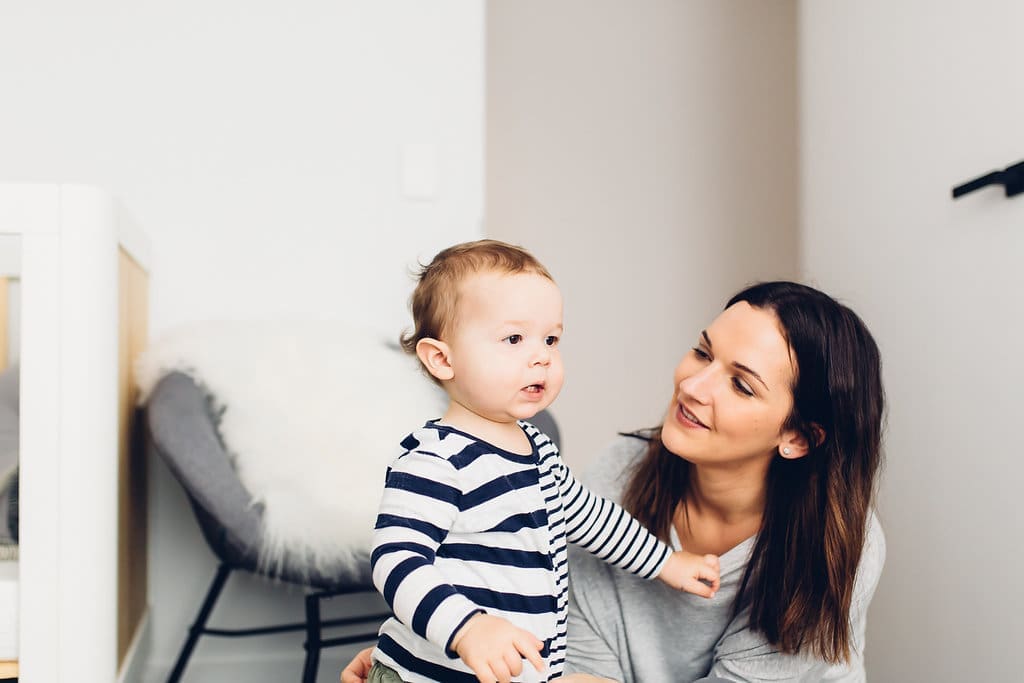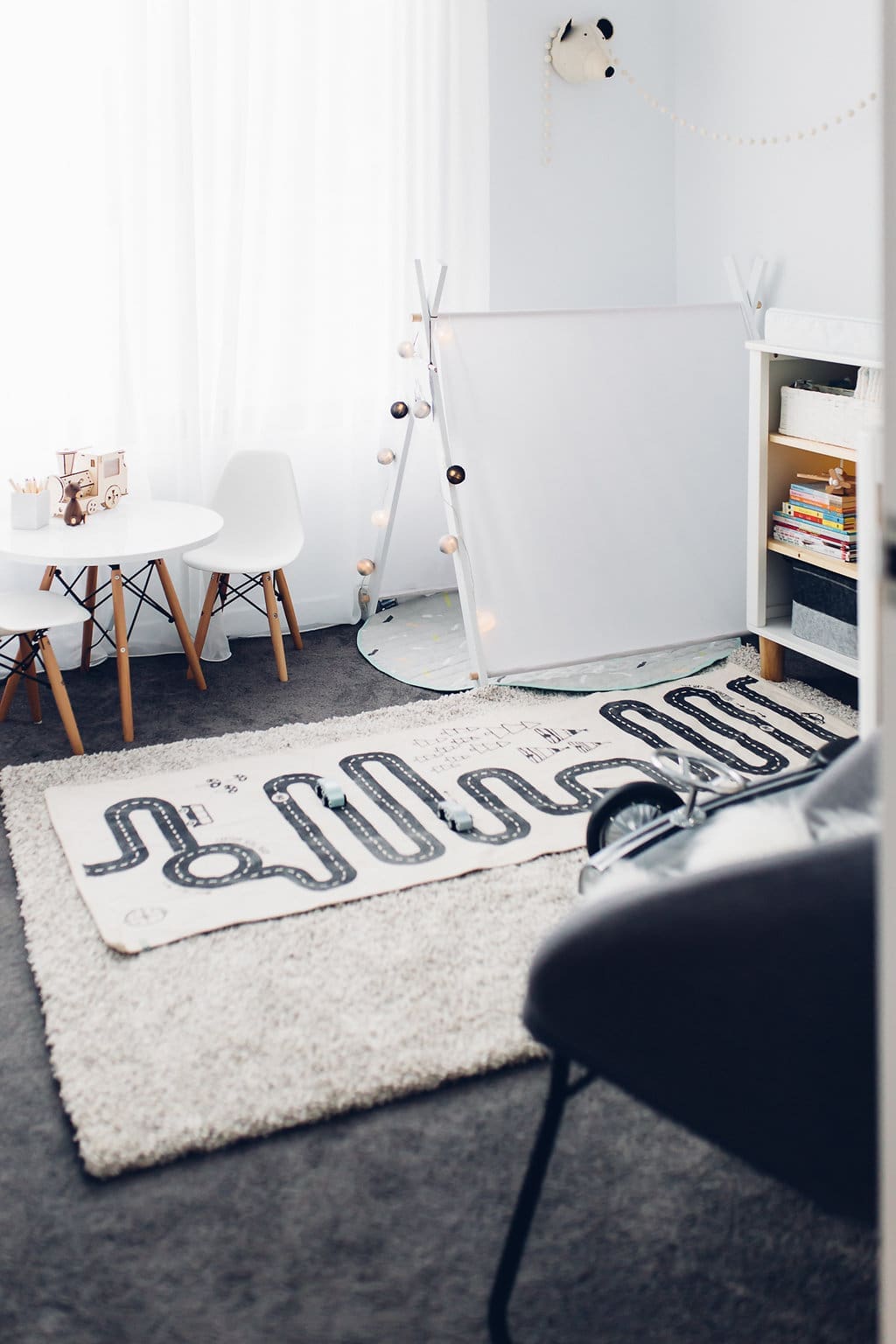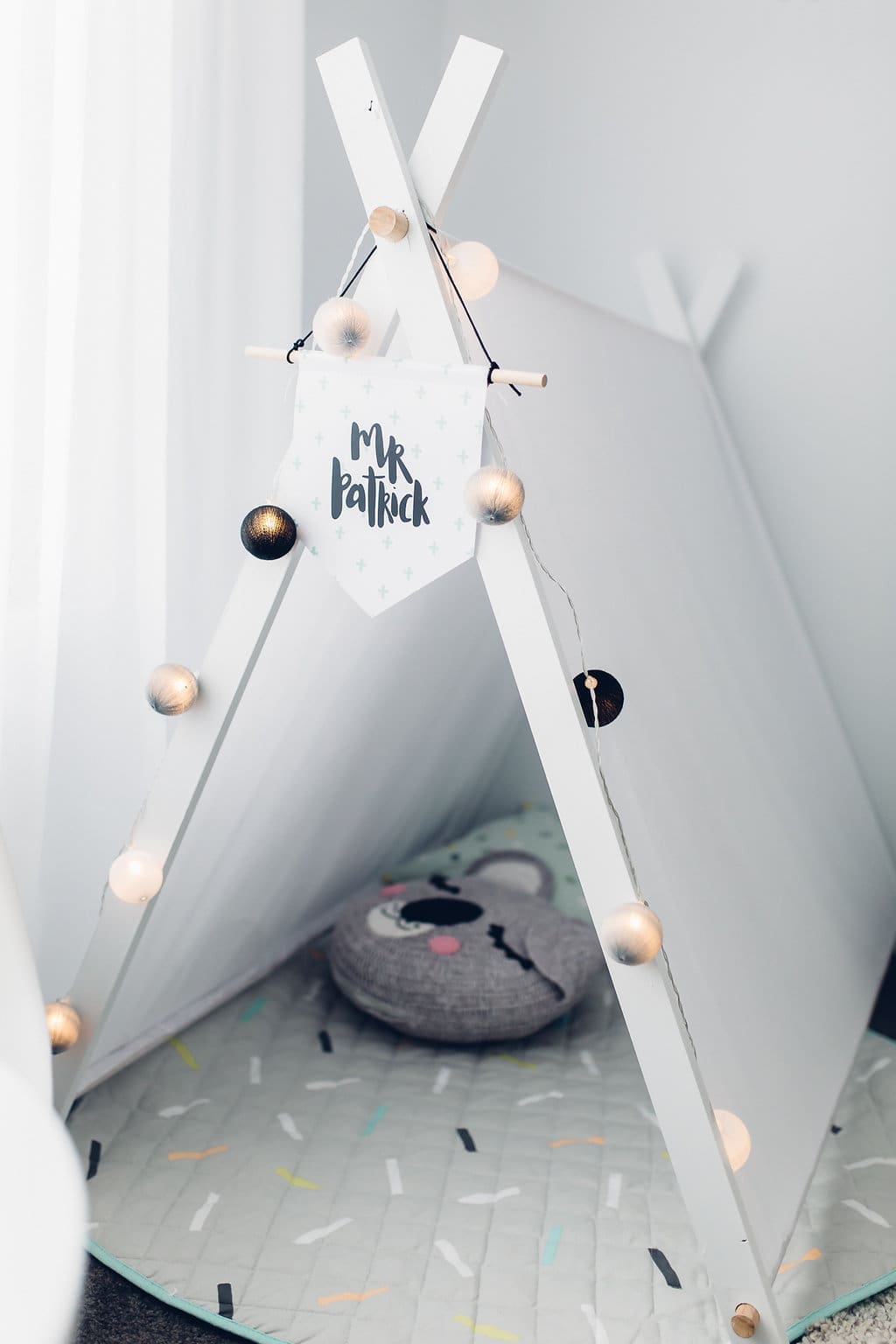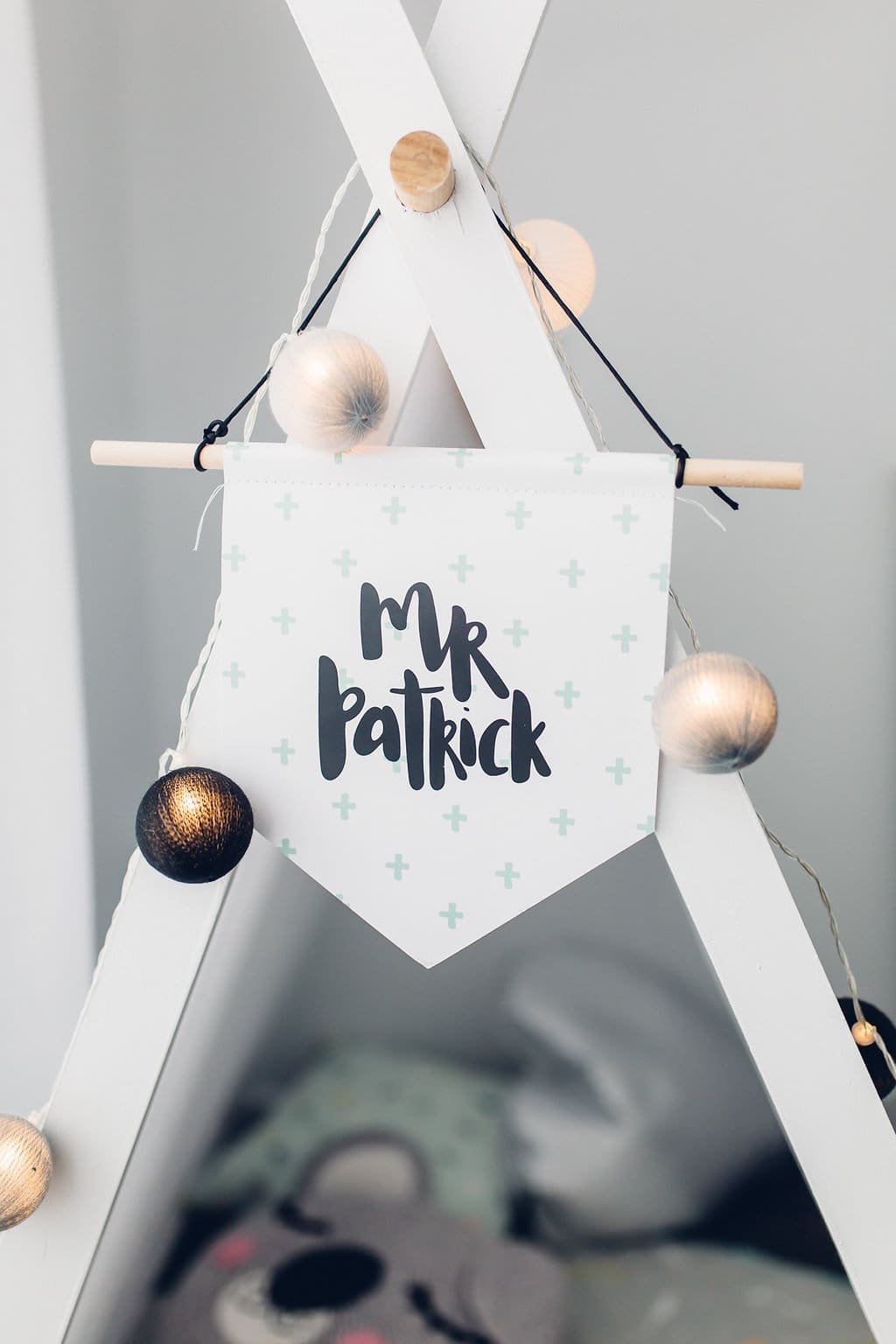 I have a lot of fun playing around with decor on the small wall shelf and in his open bookshelf. And the wall shelf is surprisingly practical as I can occupy him with toys while changing him (before the shelf he would always try to roll off the table and it was a real struggle).
So the shelf doesn't appear lost on this large white wall, I've strung a sweet felt pompom garland across to the felt bear head on the adjacent wall.
His bookshelf/change table has nappy changing essentials, a collection of his favourite books, toys, and other bits I've collected. Every day, every book you see here ends up on the floor and our days always end with a long reading marathon.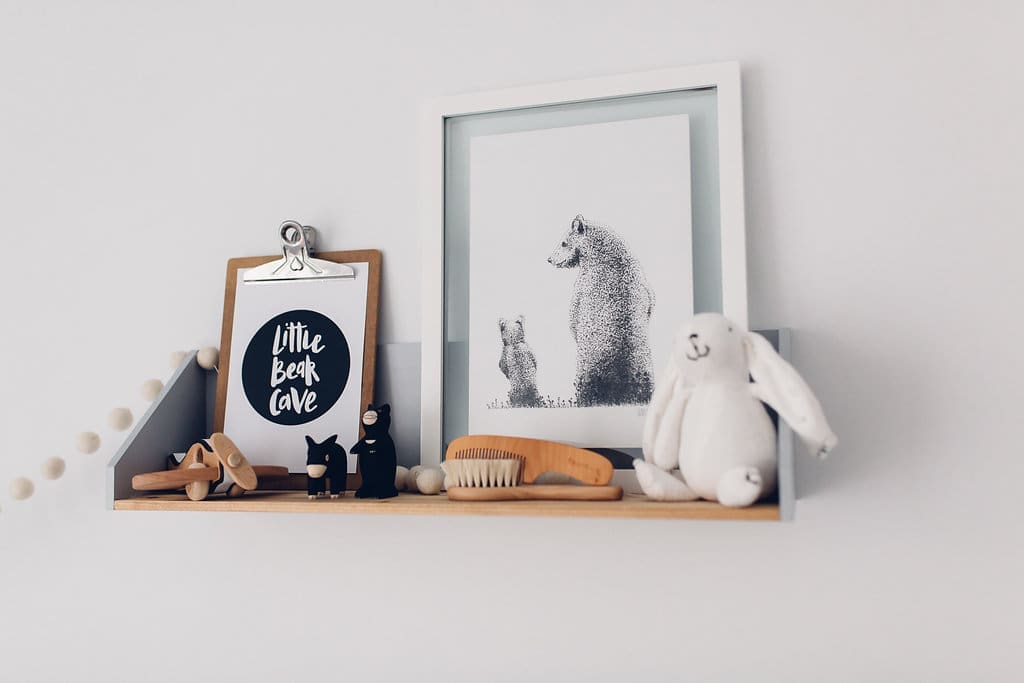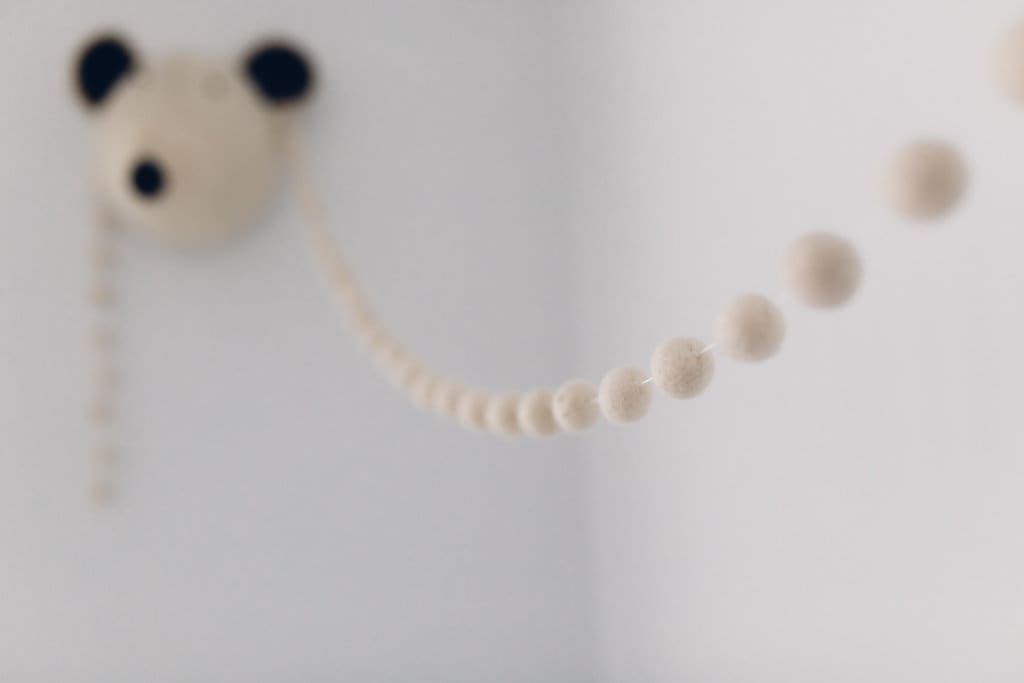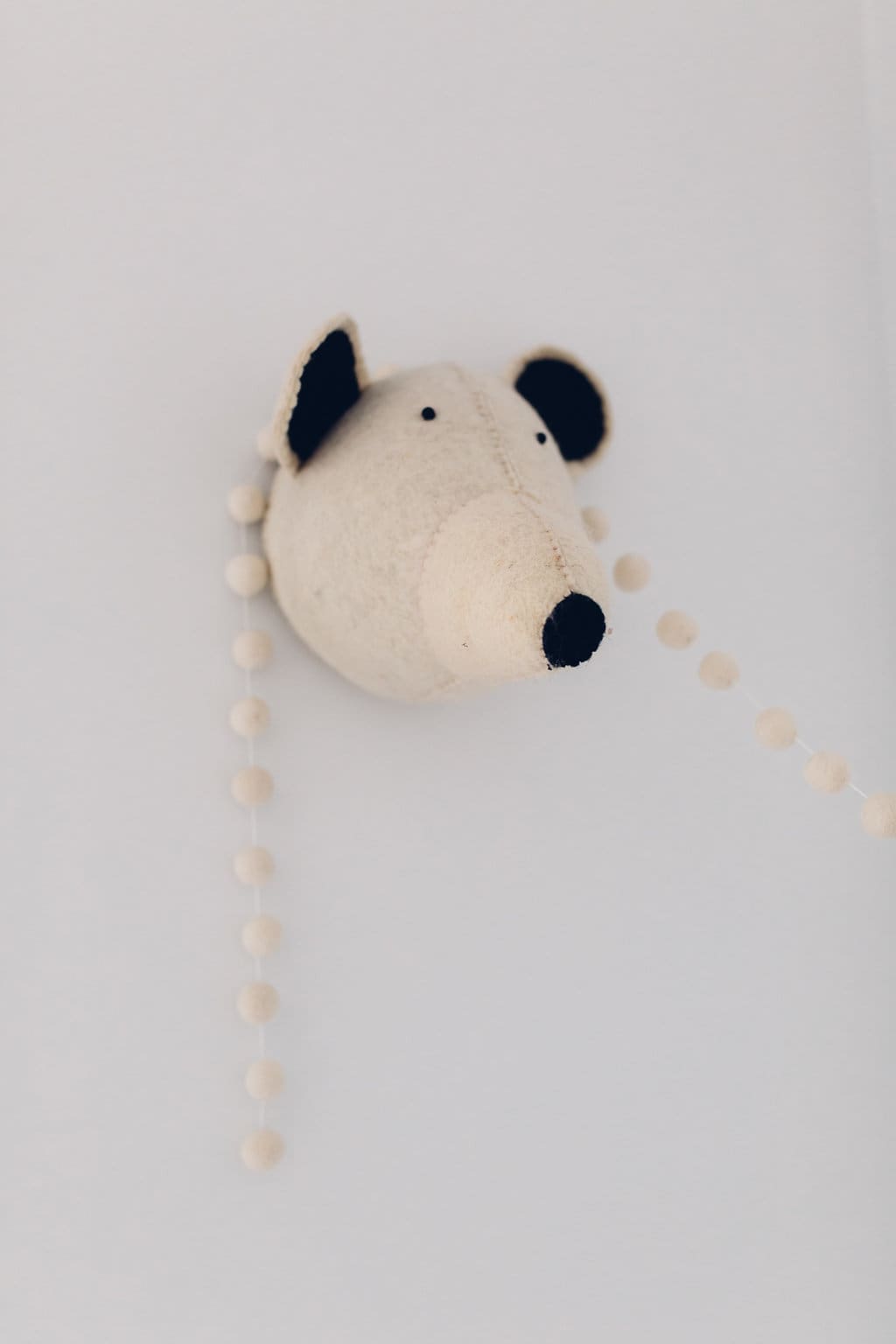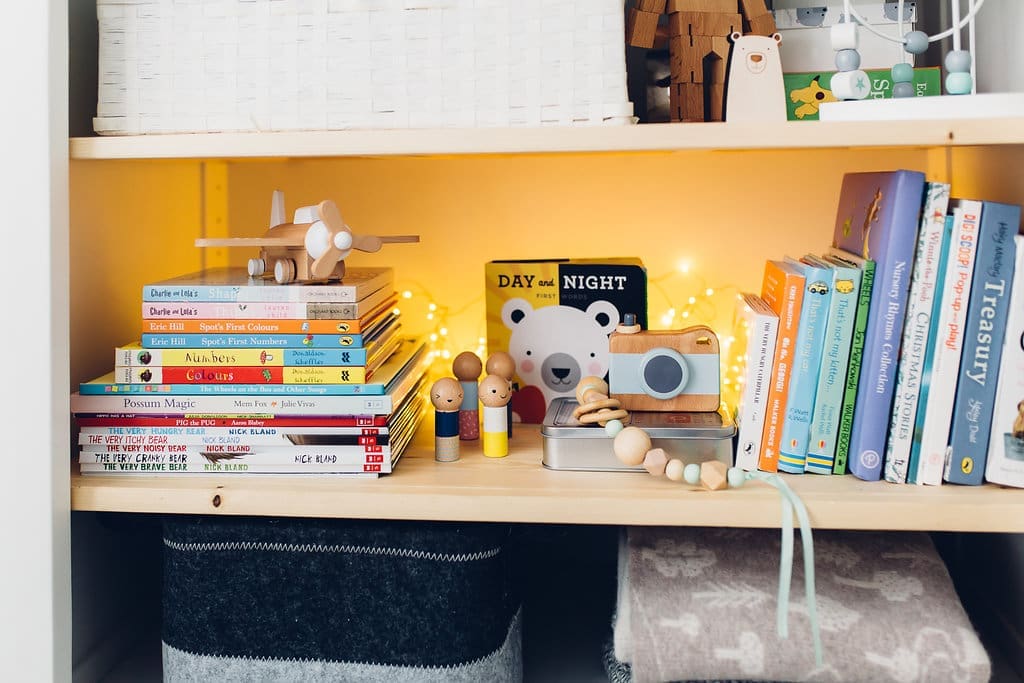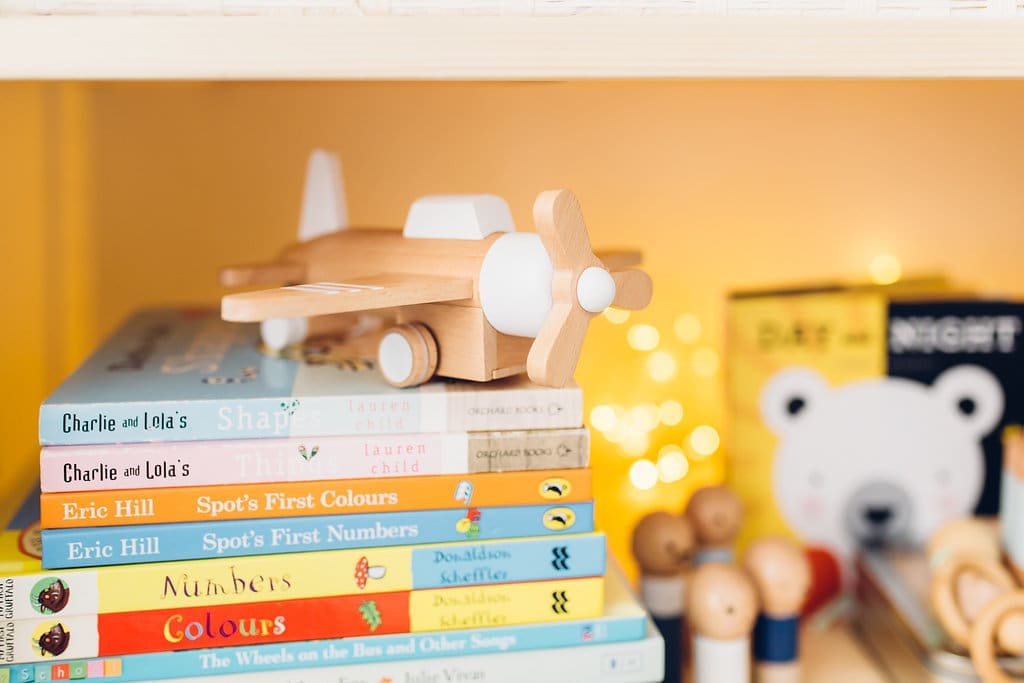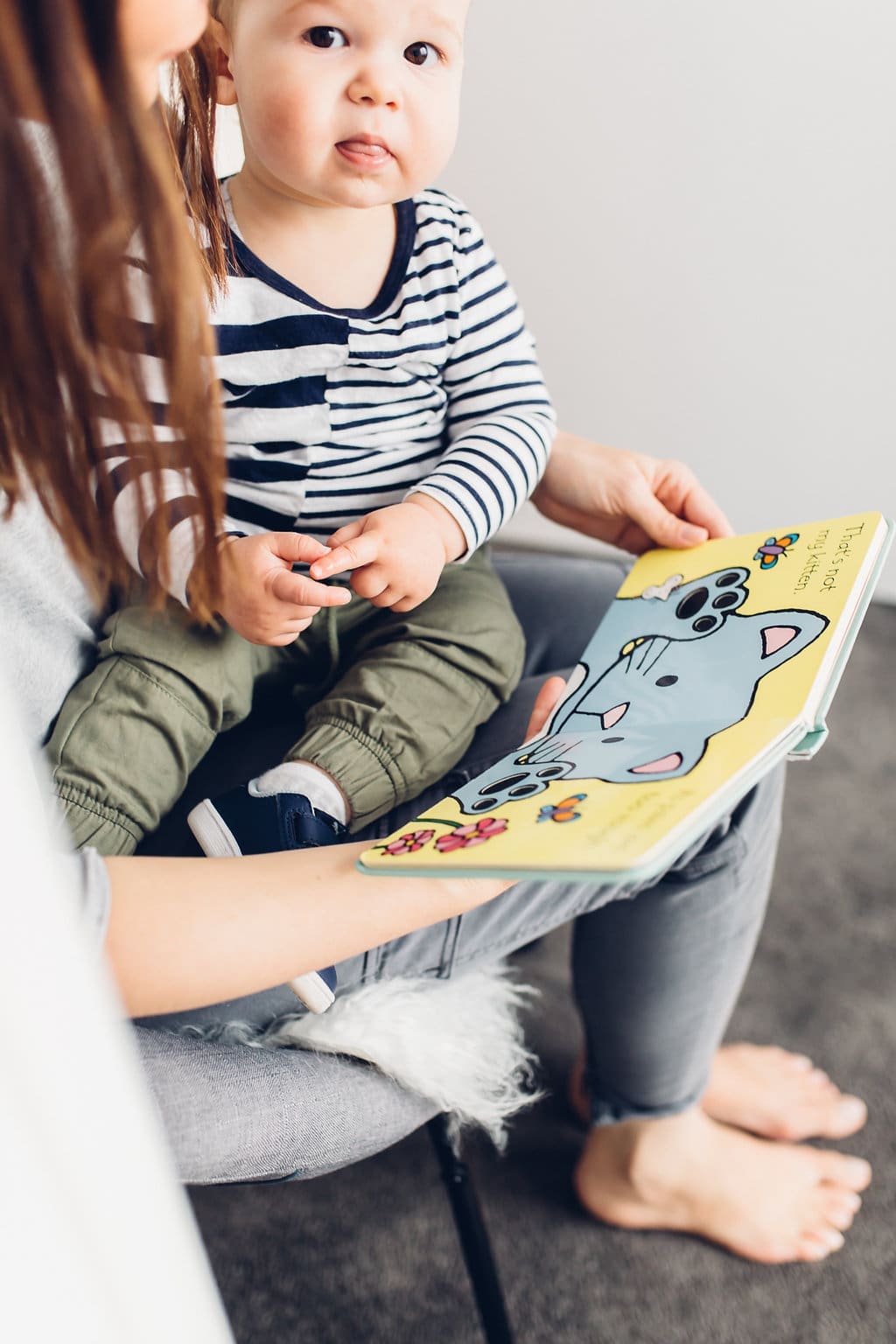 I mentioned that I have included many smaller, independent makers in here and I want to give a special shout out to them.
Firstly, this chunky grey wool knitted blanket is pure love. Made by Homelea Lass with 100% Australian grown and processed merino wool, it's available in 12 different colours.
My talented friend at Shenton & Thrello made the sweet name banner on his play tent and the 'Little Bear Cave' print on the wall shelf. The mama and baby bear illustration next to it is by Studio Vanessa Lewis and is made up of tiny dots.
Over on the mini gallery wall, the 'Wander' world print is by Emma Kate & Co, the sweet bebe print is one I made and hung in Made From Good Deeds frame, and the sleepy eyes from Kmart (spray painted black).
The timber aeroplane is made in Australia by Milton Ashby and a friend had it personalised with Patrick's name and birth, and in the bookcase is a small bear figurine made by Frankie & Co Designs.
Since having his room photographed, I also added his name scripted in timber letters by Zilvi to the gallery wall.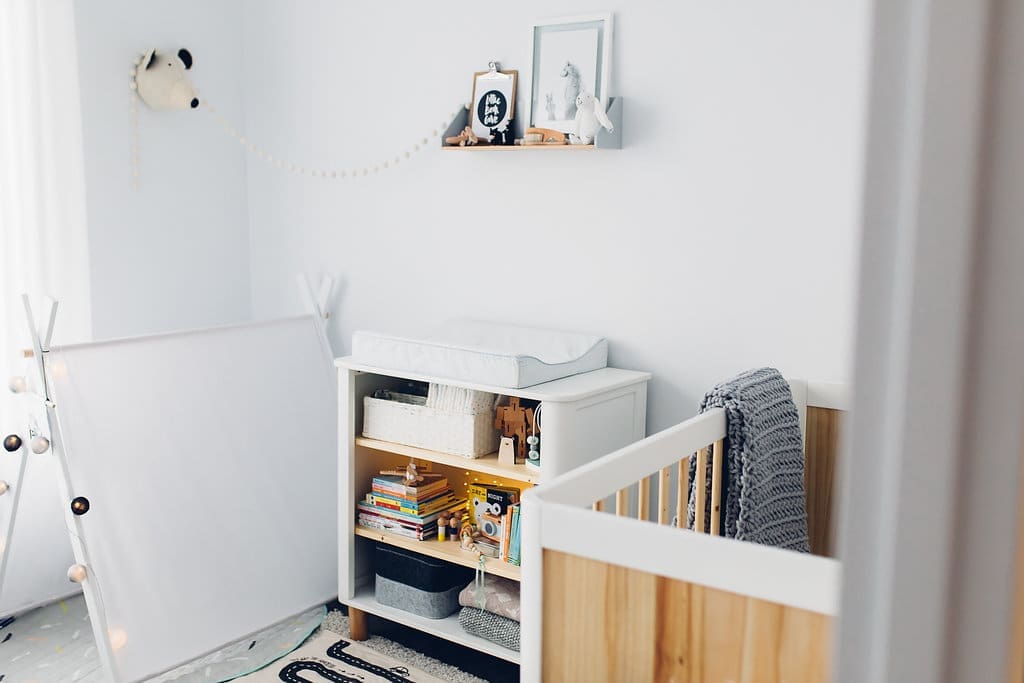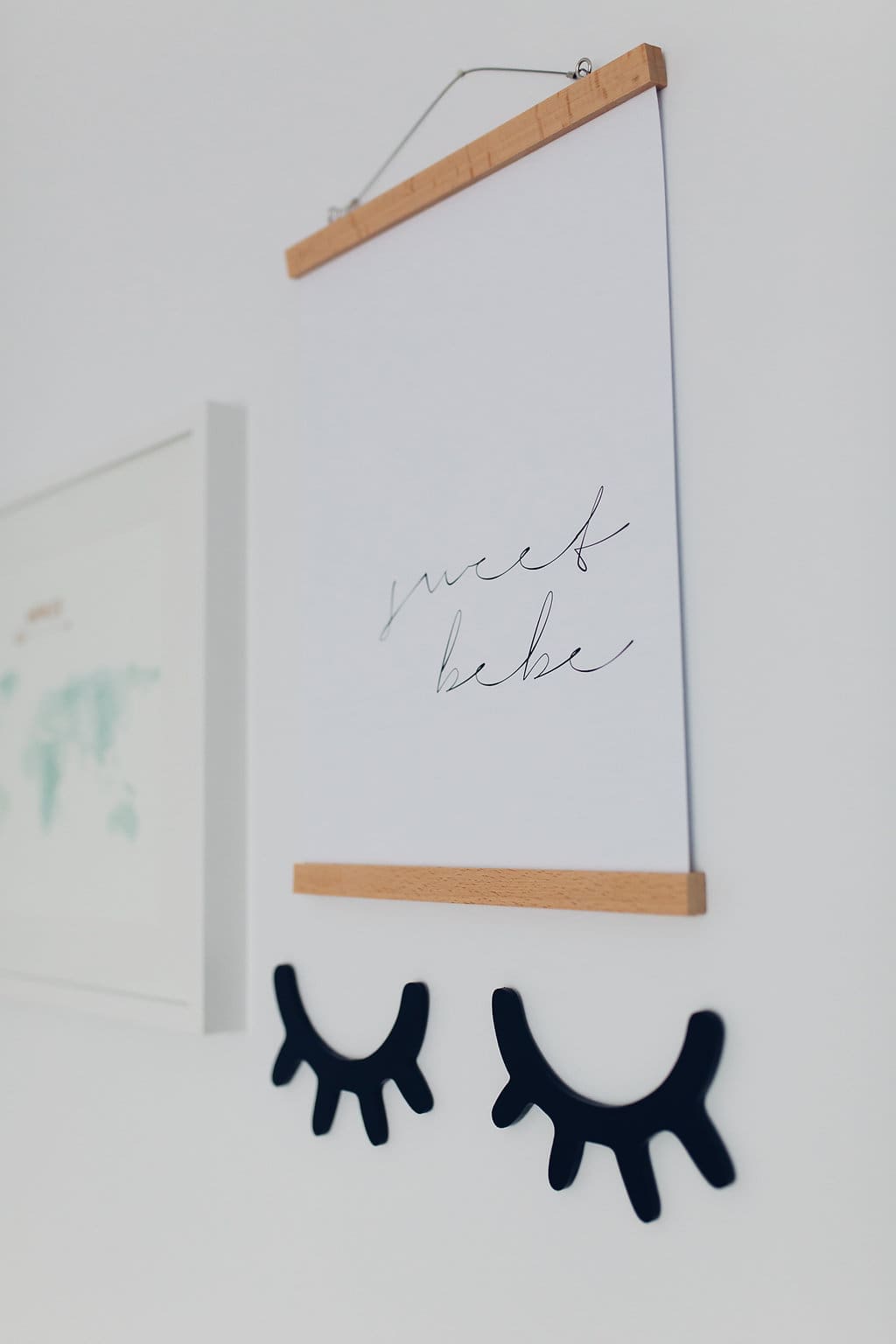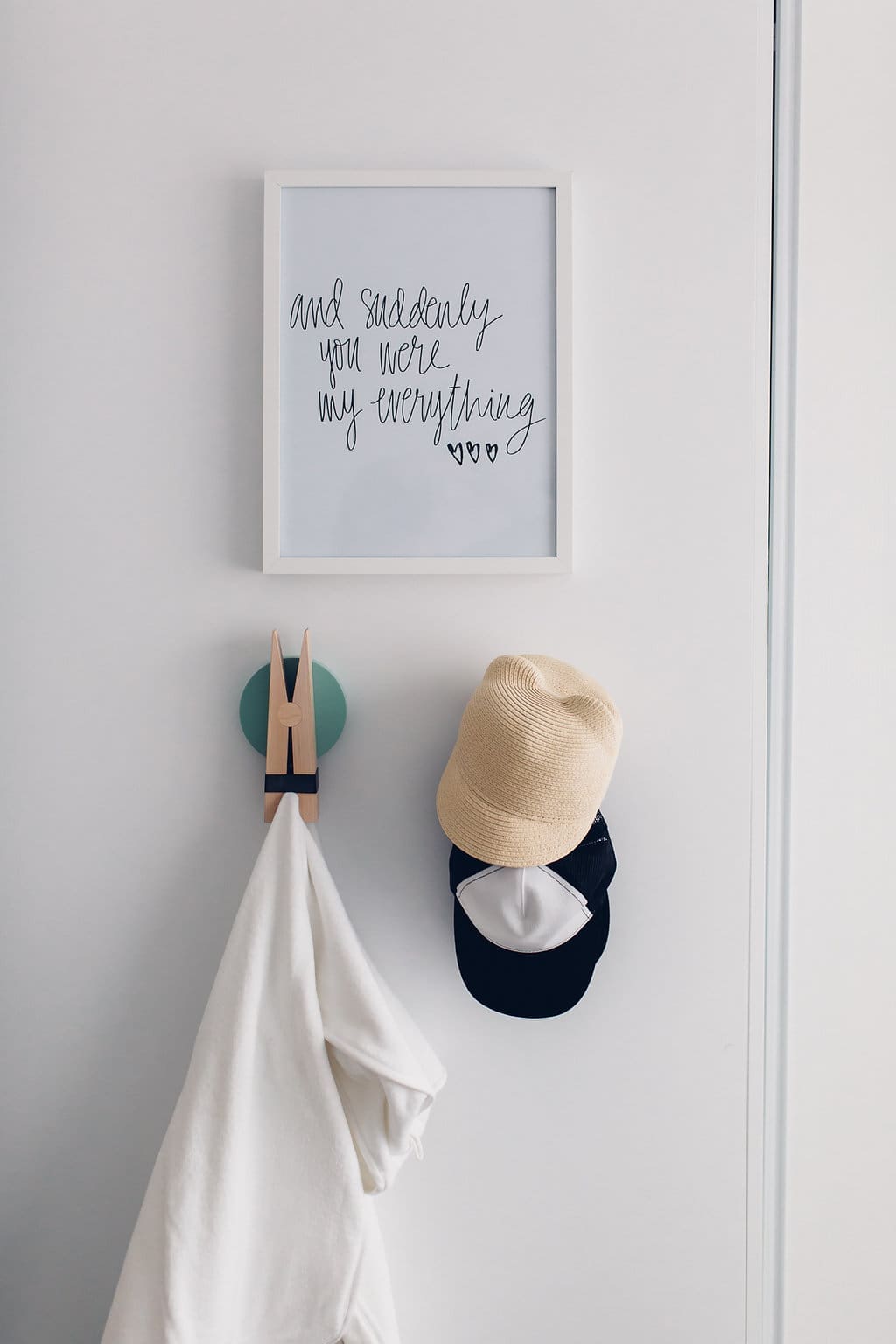 There are way too many brands to mention for all the smaller decor but some of my favourite pieces include the sweet roundie cushion and racoon toy in his cot by Temple & Webster, OYOY activity mat, Lucie Kaas timber bear and plywood train night light.
No doubt I'll continue to add pieces and change things around in here but I've learnt my lesson about getting too carried away — I value my sleep more than an overly styled nursery!
I'd love to know what you think of Patrick's unisex bear theme nursery / toddler room. Leave a comment below or if you have any suggestions for pieces you think would suit the space, please share the link below 🙂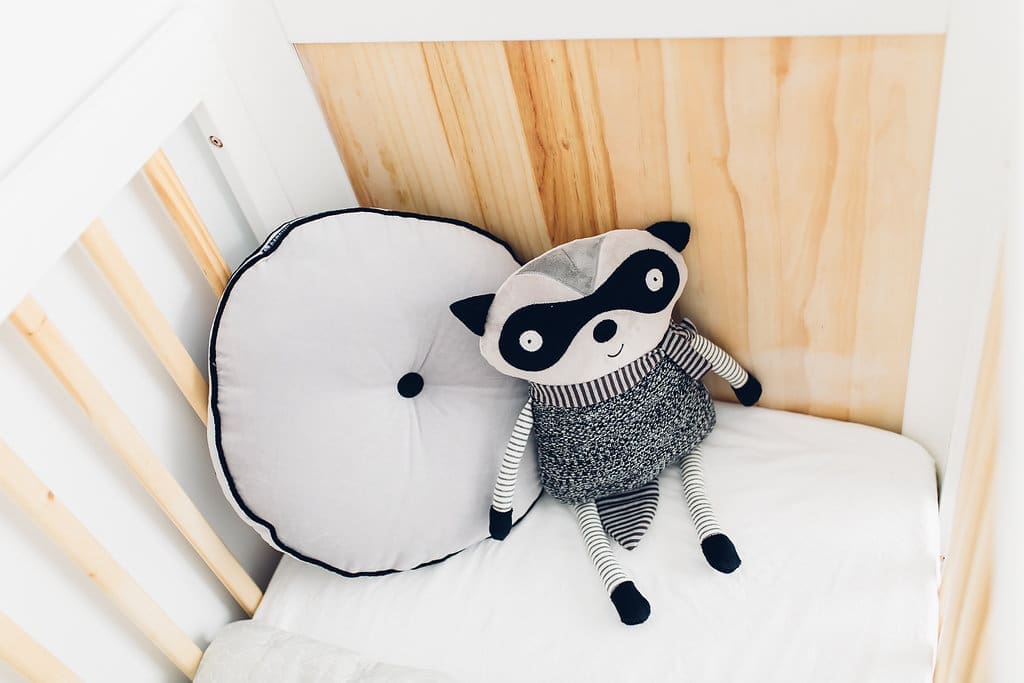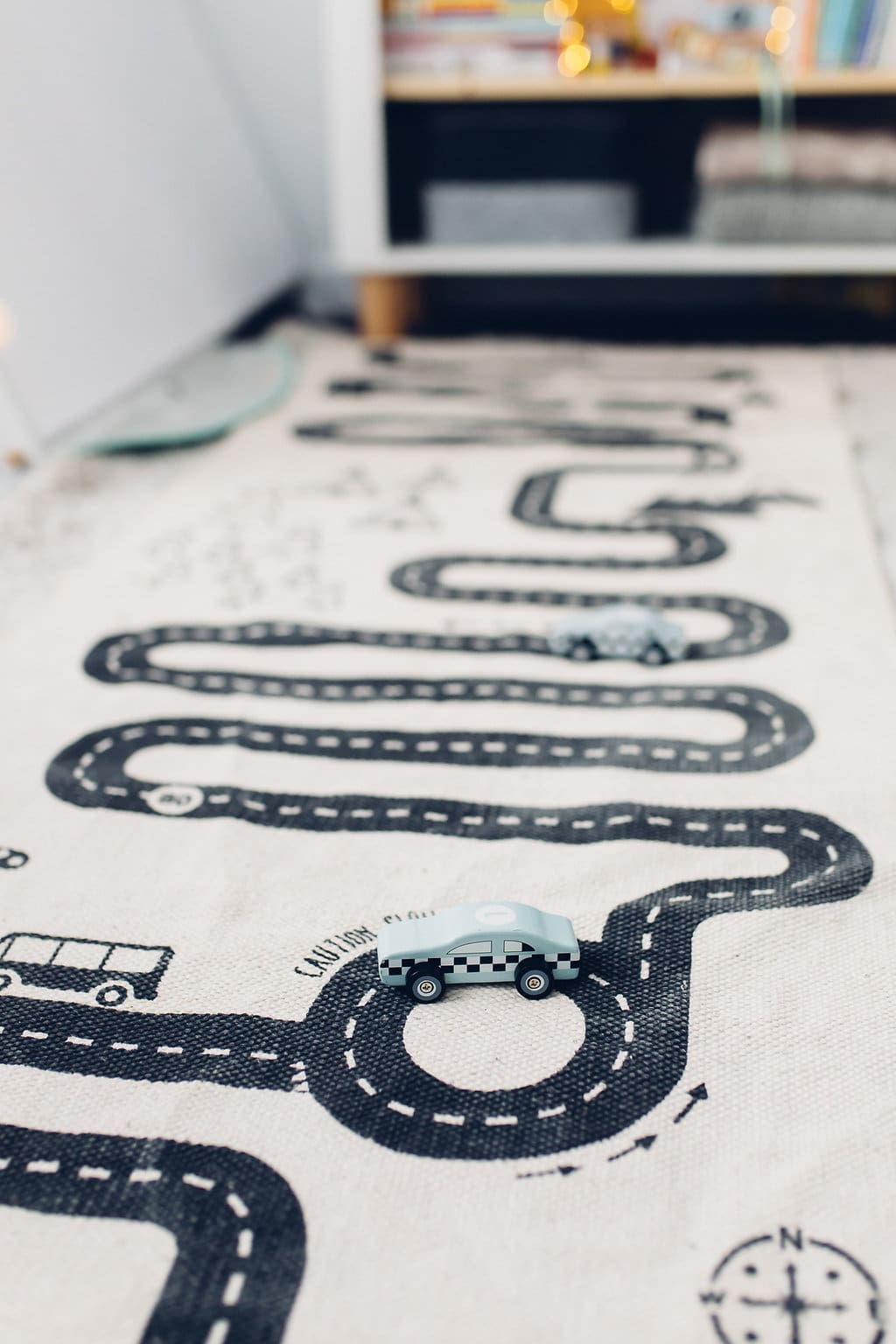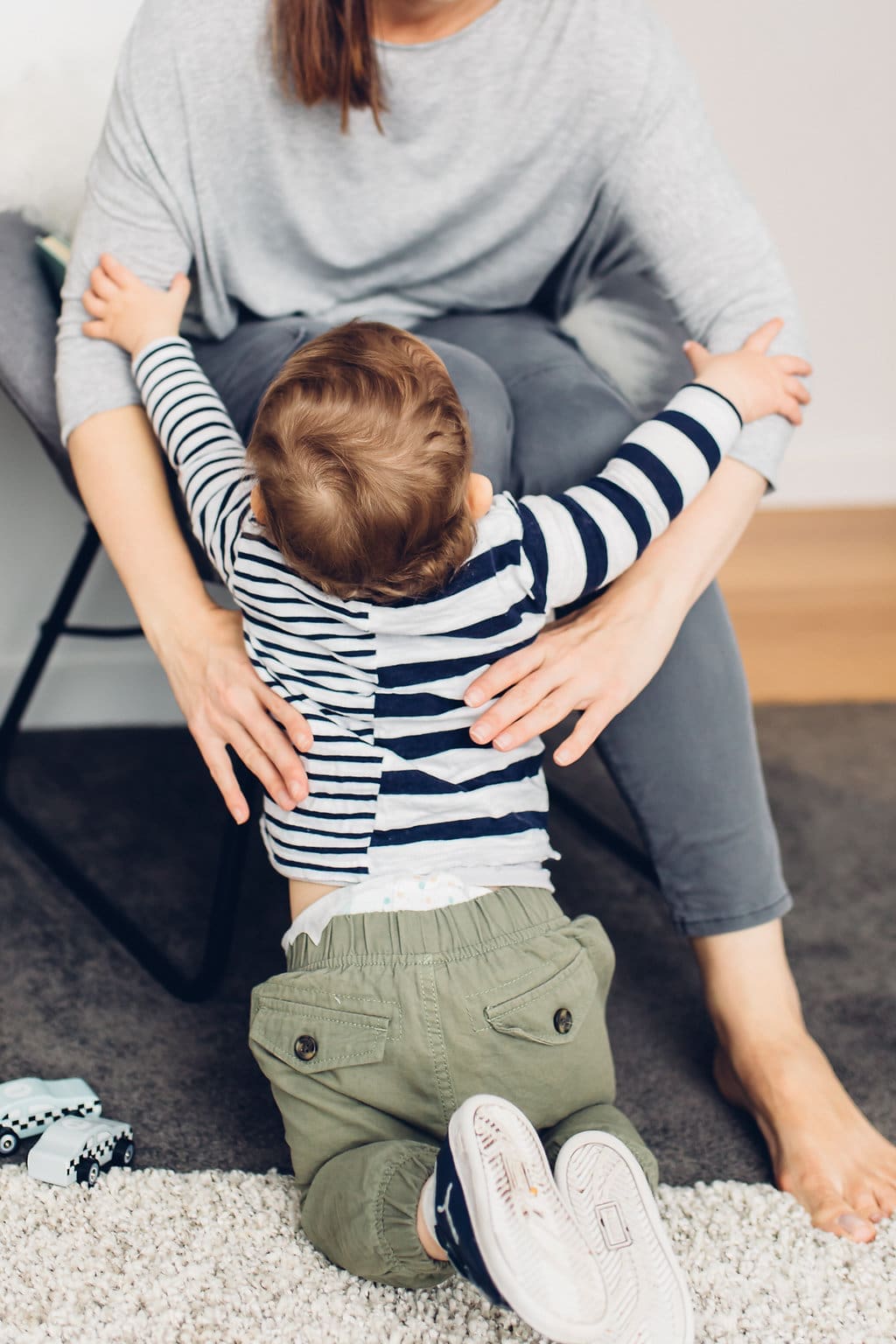 Supplier details of Patrick's unisex bear theme nursery
Cot and change table: Incy Interiors
Table and chairs: Matt Blatt
Play tent: DIY tutorial here
Chair: Kmart (but spray painted chrome legs matte black)
Sheepskin: Temple & Webster
Chunky grey blanket: Homelea Lass
Mr Patrick banner: Shenton & Thrello
Mama and baby bear illustration: Studio of Vanessa Lewis
'Little Bear Cave' print: Shenton & Thrello
'Wander' world art print: Emma Kate & Co
Sweet bebe art print: Style Curator Store and framed in Made From Good Deeds
Sleepy eyes: Kmart (spray painted black)
Peggy wall clip: Temple & Webster
Round cushion and racoon toy: Temple & Webster
Area rug: IKEA
Race track play mat: OYOY activity mat
Confetti play mat: Kmart
Bear head: Harry Hartog Bookseller
Pompom garland: Down to the Woods from Biome
Train night light: Lumi Co
Timber bear: Lucie Kaas
Pencils and grid box: IKEA
Felt storage basket: Cotton On
Paper storage basket: Le Sac from Simple Form
*Some of the items featured were gifted.