Valentine's Day is fast-approaching so I've curated my top gift ideas for him and her that are all hand-made with love on Etsy.
Even if you're not into all the mushy Valentine's Day hoo-ha, I'm pretty sure you'll find something special on the list (perhaps even a little gift for yourself)… and let's face it, who doesn't love an excuse to shop?!
Thoughtful cards
All I ever want for Valentine's Day is a beautiful card — sure, I'll take the flowers too, but a card is my favourite gift of all.
And there are some incredible designs that take cards to a whole new level like this geometric heart wood card by Cardtorial.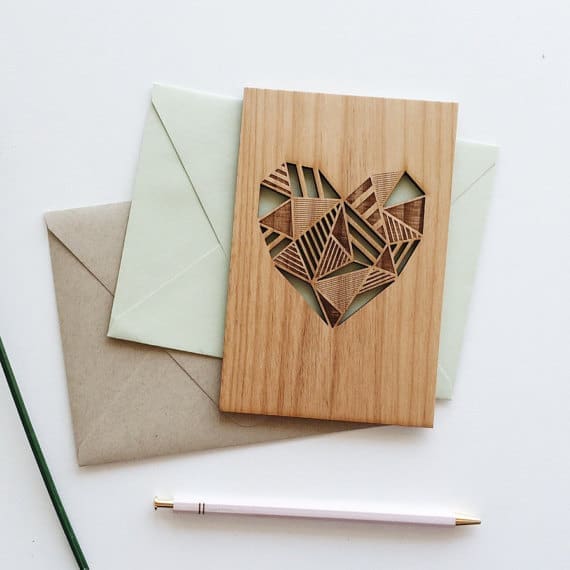 Or perhaps for something a little more colourful and quirky, you might like this 'I'm bananas for you' card.
There are literally thousands of designs to choose from and you can see all the Valentine's Day cards on Etsy here.
Body products
If you have something special to say, why not say it with soap? Vice and Velvet make gorgeous soap sets with sweet messages on the box like 'You are loved', 'Hello gorgeous' and 'You da man'.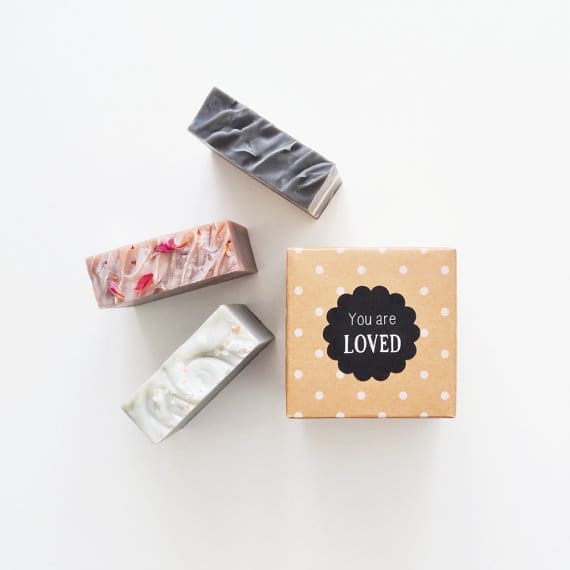 Bath salts are always popular and the range by SELF Organics are gorgeous with additions like rose petals, organic lavender buds or sweet orange.
Or my favourite right now are bath soaks and the beautiful products from Calm Body and Home get a 5/5 star rating on Etsy for a reason — they're divine!
Candles
Because a girl (or guy) can never have too many candles! 100% soy wax and natural fragrances are a must though — life's too short for nasty candles. It's impossible for me to pick a favourite candle brand but some of my top picks are…
Maison Blanche (also adore the stylish typography on their labels)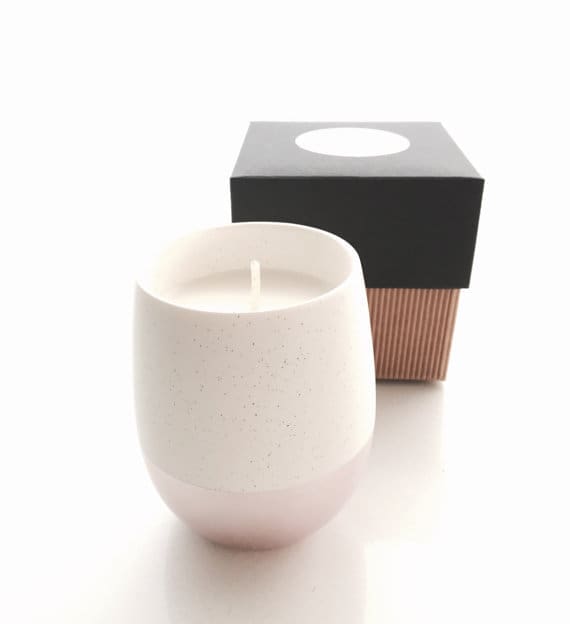 Homewares and decor
Some people find it cheesy but I like a few personalised pieces around the home that tell a story about the people who live there.
You can find a huge selection of personalised homewares and decor on Etsy like a cheese/cutting board from Miss Bold Design.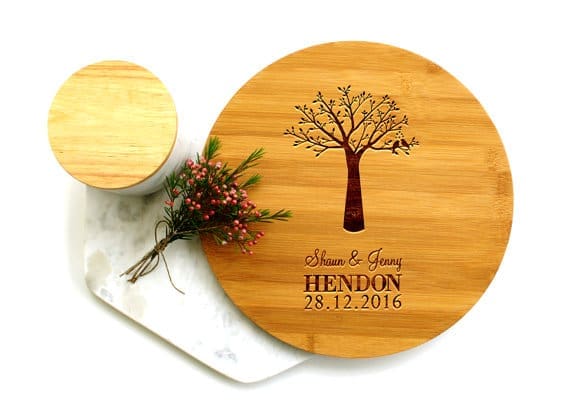 Grill kit from Teals Prairie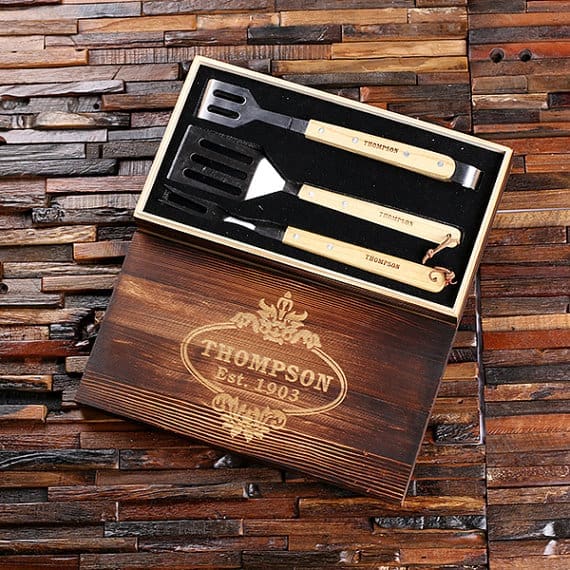 Wall art
For a Valentine's Day gift that's a little less obvious, perhaps wall art is an idea to explore.
You could opt for something meaningful to your relationship like an anniversary print or these custom designed prints by Esina Designs.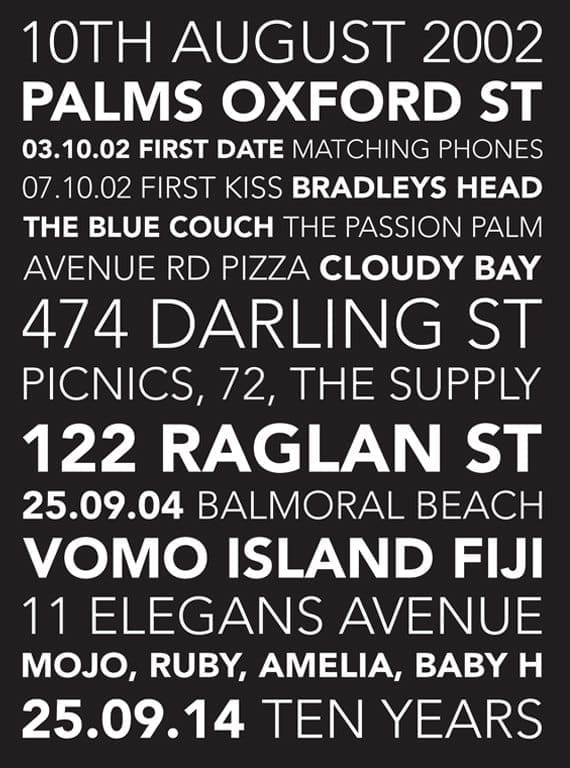 Love Paper Ink also does sweet gold foil designs.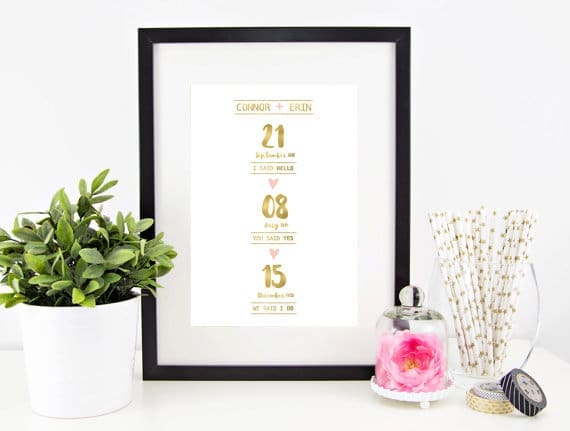 Or for a non-traditional idea, macrame wall hangings like this frayed edge design on drift wood say 'I love you' with the hours of time and attention taken to create. Available in a range of sizes, every piece is unique and prices range from $8.95 to over $600.
Did you find any Valentine's Day gift ideas on the list? You can click on the image below to browse the full Valentine's Day range on Etsy.