The toughest kitchen design decision for many people is deciding on the splashback! You wouldn't believe how often we see people agonise over this decision but it's understandable as the splashback is generally where people will be a bit bolder with colour, shape or texture.
To help you with this decision, or just inspire you with some dreamy kitchen inspo, here is our round up of the hottest kitchen splashback trends!
Related article: Everything you need to know about picking the right grout
Related article: Boho coastal kitchen designs: 20 of the best boho kitchen ideas
Zellige square shape (hand-chiseled Moroccan tiles)
We're starting the list with these dreamy hand-chiseled Moroccan tiles called Zellige. Available in a wide range of muted tones, including sage, rust and wheat, they have a beautiful organic texture. Each tile is unique with irregular pits and cracks. Brace yourself though, they cost a small fortune.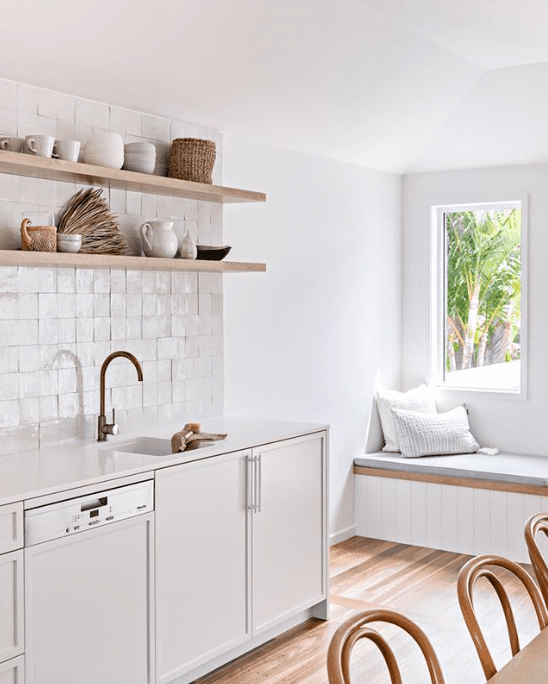 Kitkat
Gaining popularity in the last year or two, Kitkat-shaped mosaics have cemented themselves as one of the top kitchen splashback trends of 2020! Not just available in solid colours, designer finish crackle glaze options have come onto the market as well as truly heavenly natural marble tiles too. (And yes, marble is a good idea for a kitchen splashback so long as you follow this advice.)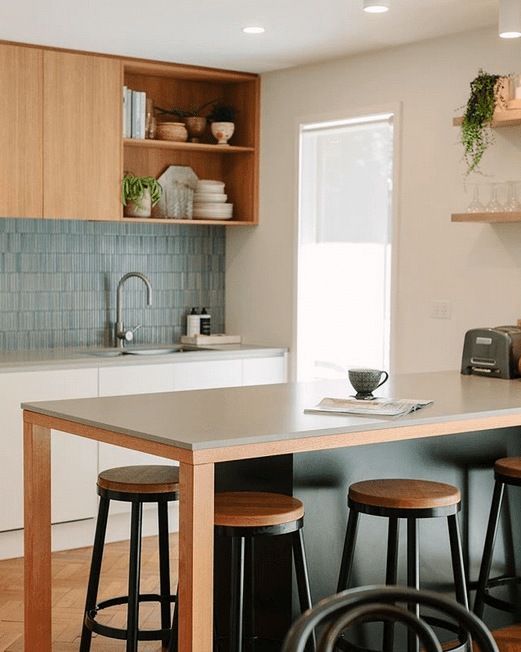 Extra large porcelain panels
Forget worrying about grout ever again — introducing extra large porcelain panels! These large panels are actually extra large tiles that come in various lengths (some are over 3m long!). Available in a wide range of colour options and patterns, including concrete look, natural marble and sliced stone, they are more affordable than comparable products such as Caesarstone and have loads of other benefits.
Find more information about extra large porcelain panels on the Tile Republic website here.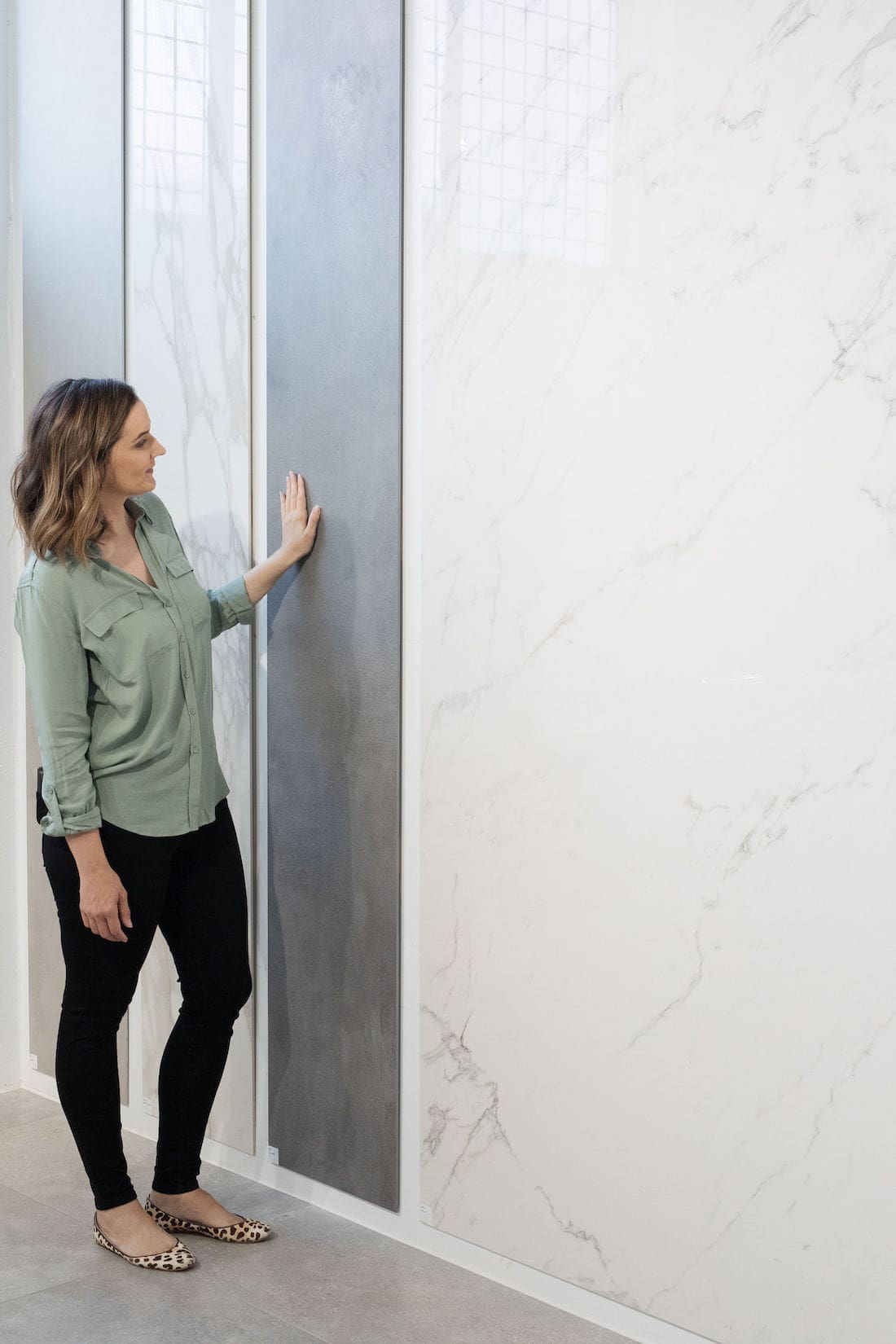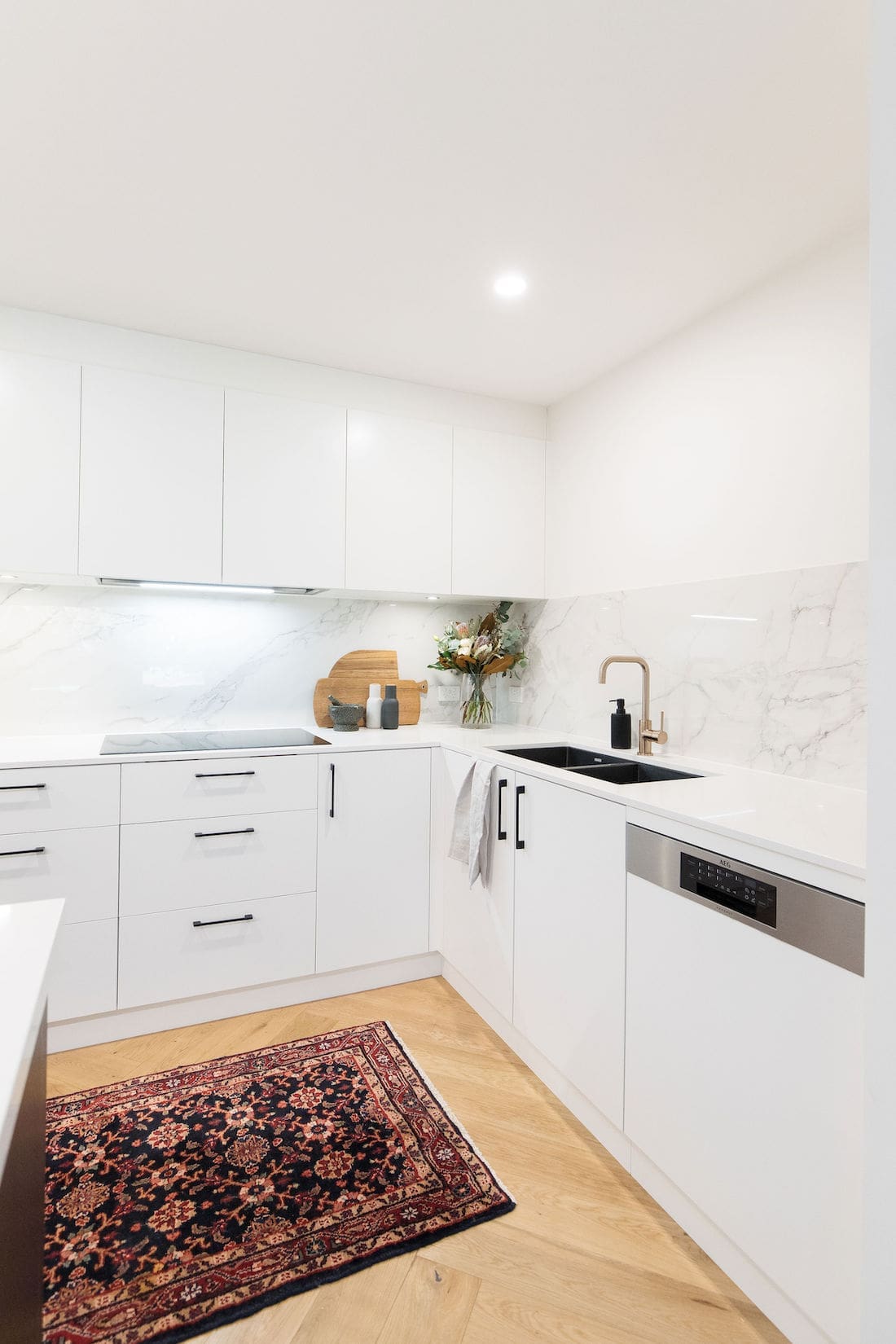 Solid stone
A non-tile option that's not so much a trend as a firm favourite is solid stone. You can find hundreds of different types of stone on the market now, including the oh-so-popular 'Super white' (pictured below) through to rare versions of 'New York marble' with a purple vein.
It's important to note, all types of stone have different levels of density, making some more or less porous (read: likely to stain or discolour) than others. It's worth doing your research to make sure you pick a stone that's relatively hard-wearing and always seal it with a natural stone sealer.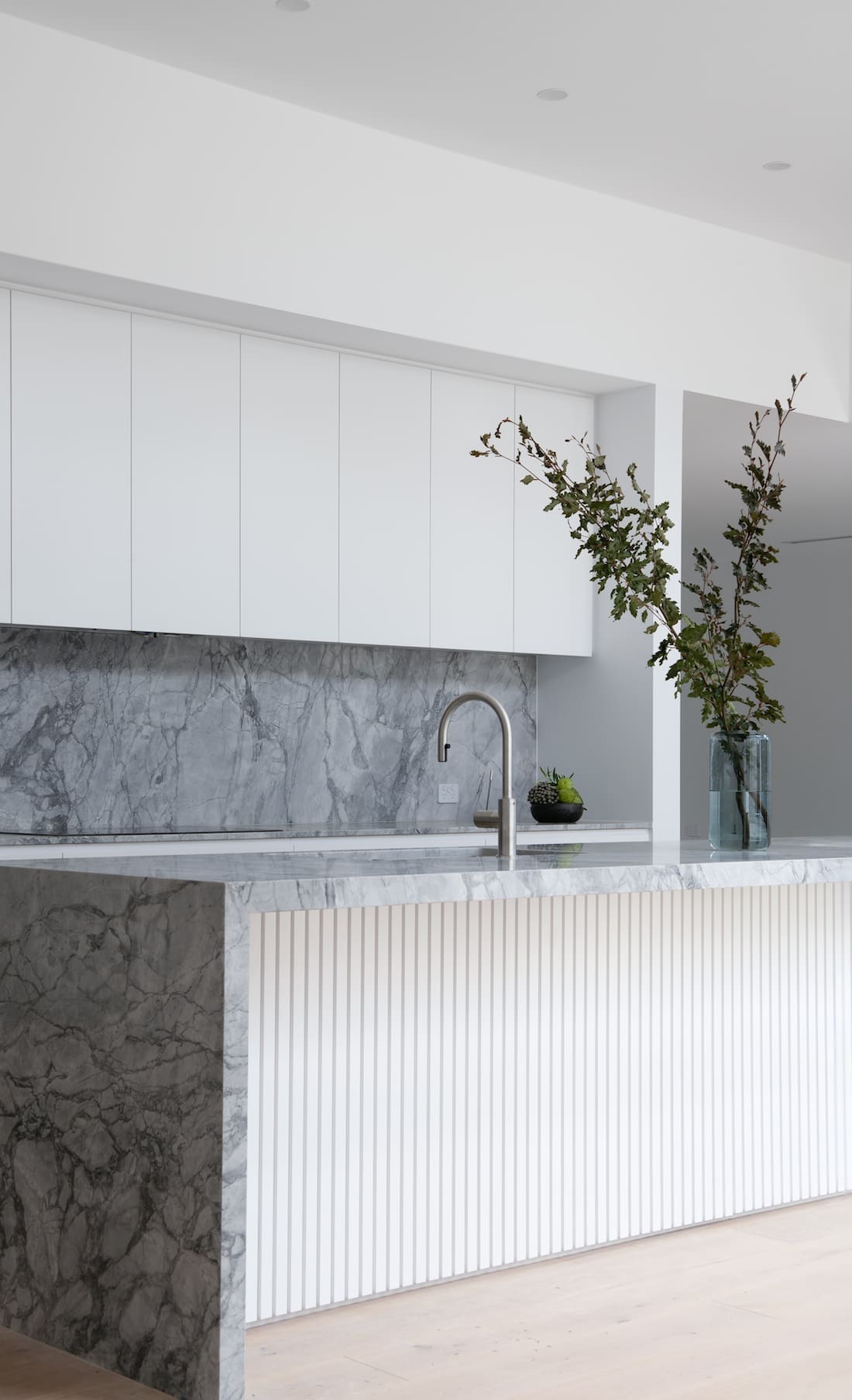 TicTax
A new shape that you may not have seen before is TicTax. Looking a lot like Savoiardi biscuits, this shape blurs the lines between Kitkat and penny round. Available in a range of natural stones, including luxe green marble and earthy travertine, as well as porcelain mosaics in solid colours, it's a fun new shape that hasn't been done much.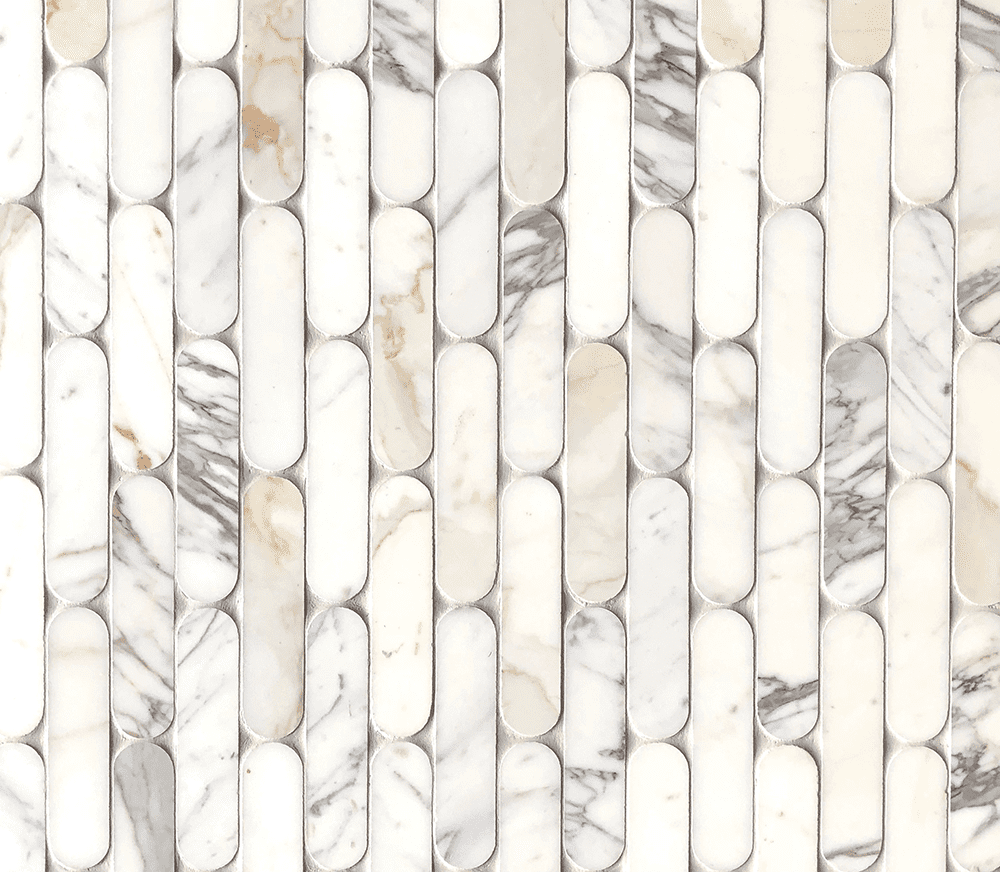 Bejmat
From the same family of tiles as the Zellige square tiles at the start of this list, another trending kitchen splashback option this year are Bejmat tiles. These tiles are much thicker (20mm thick) and play to the subway shape that's dominated for so long but in a more organic way.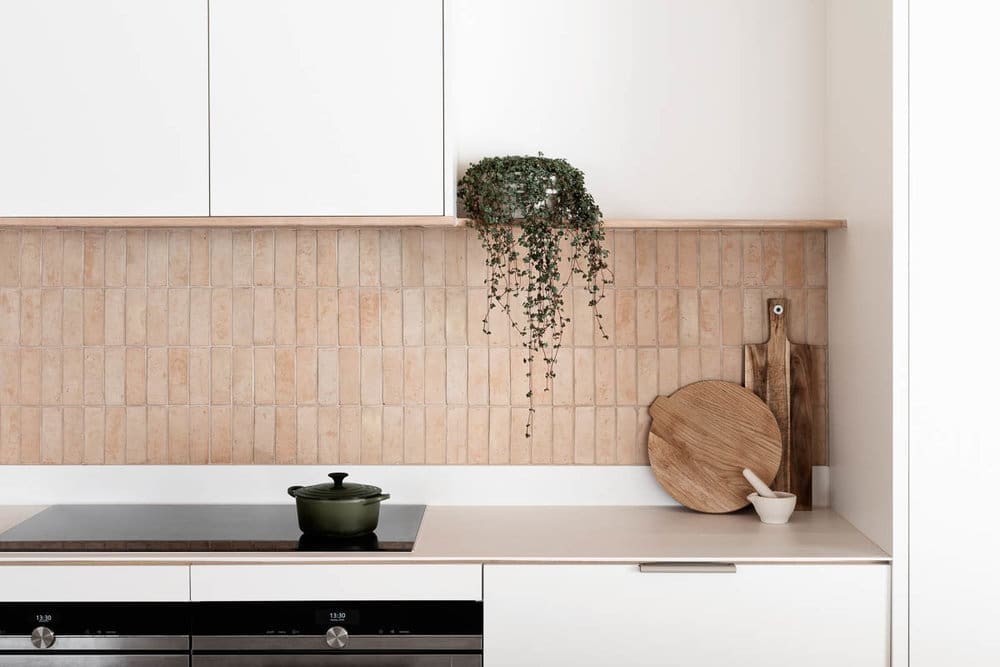 Window splashback
If your design allows for it — and you've got a beautiful outlook — sometimes the simplest yet most beautiful option is a window kitchen splashback. A fabulous way of bringing the outdoors in and flooding your kitchen with natural light, this will always be a popular option!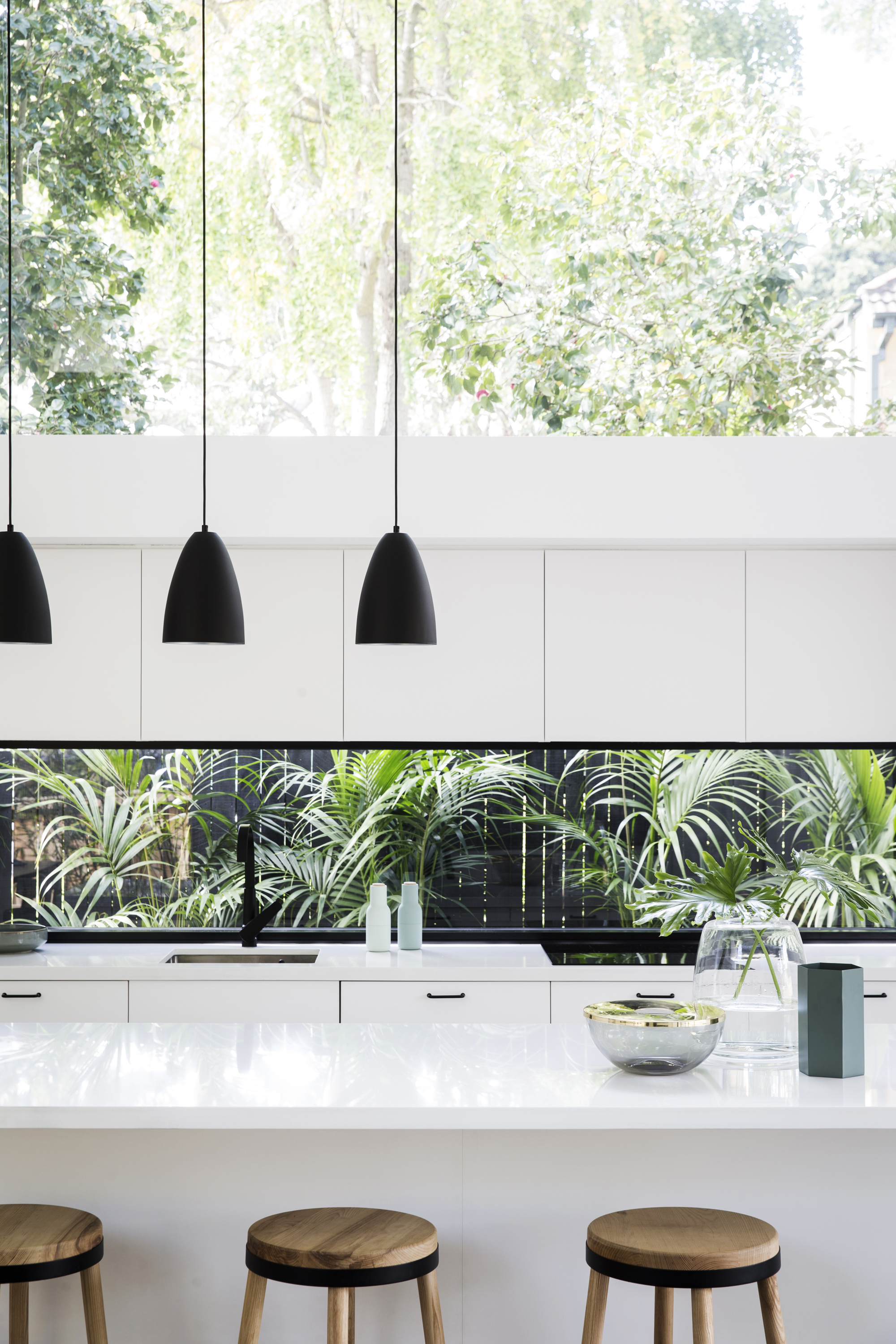 Grid
Perhaps it's rise of mid-Century modern design, or just because they look so darn good, either way grid or square mosaic tiles are another popular kitchen splashback option. You can find these in various sizes, from mini mosaics through to large 150mm x 150mm individual tiles (and there are larger ones, too). There are flat profiles or organic handmade options (similar to the Zellige tiles), in solid colours or specialty glazes, and some even have an embossed pattern on the face.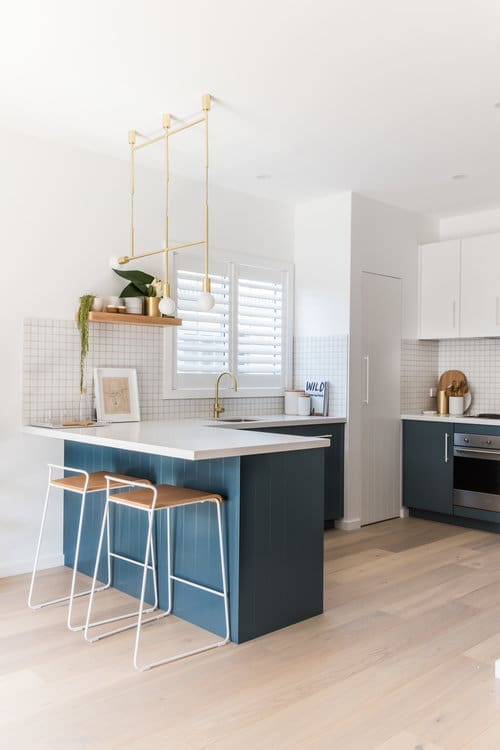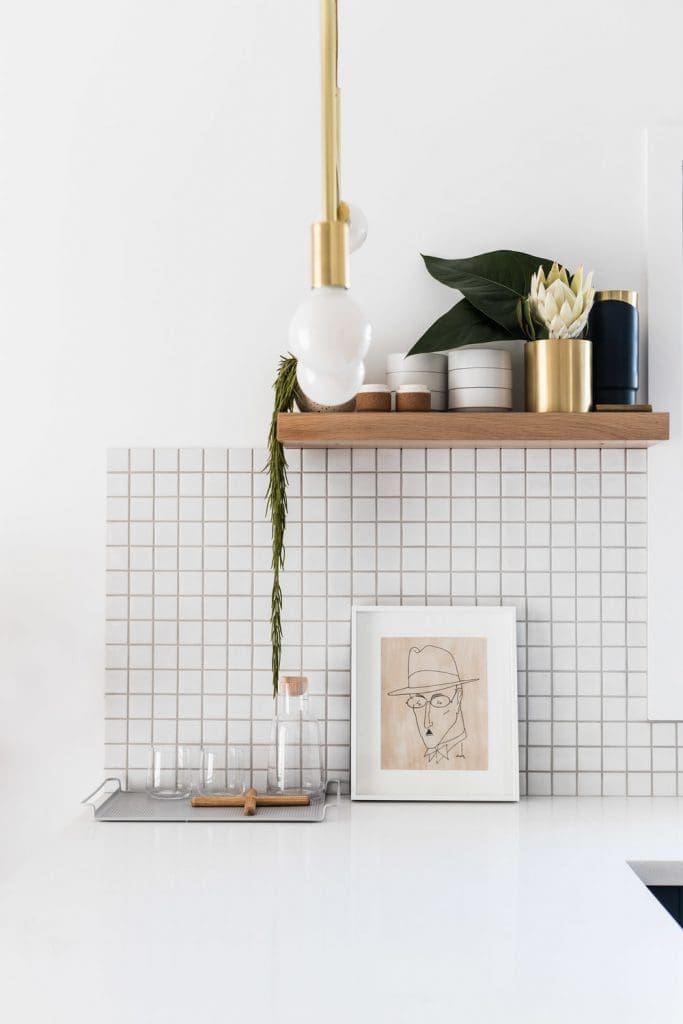 Enamel glass mosaics (micro mosaics)
Available in a range of shapes, including chevron, herringbone and penny round, enamel glass mosaics can bring texture and pattern to your kitchen. Oh, and if you're brave enough to pick one of the coloured options, they can also add a punch of colour to your space. Just check out how beautiful a micro penny round can look below!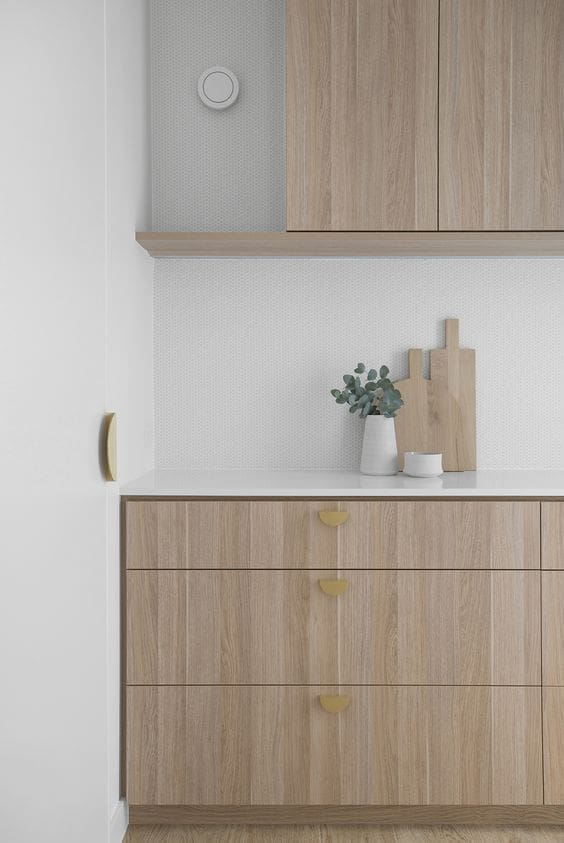 Did you find an option to love from our list of kitchen splashback trends? If you're crushing on another type of kitchen splashback, we'd love you to share it in the comments below!