Supported by Onebed
Anyone who knows me, knows I love my sleep so by far the biggest adjustment I've had to make since becoming a mum is learning how to function on limited sleep!
But I've also learnt a trick or two to get more sleep and better quality sleep with a little bub so I thought I'd share these 5 bedroom updates I've made since becoming a mum.
Related article: How to turn your bedroom into a sleep sanctuary: The perfect Mother's Day gift
Related article: How to incorporate elements of Feng Shui into your home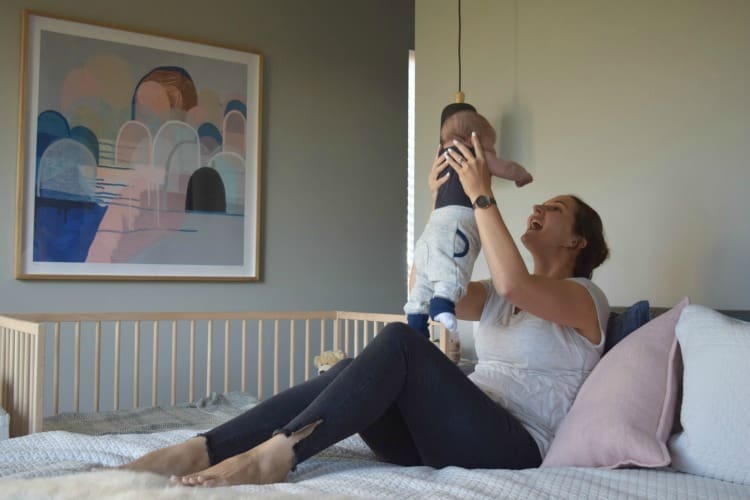 1. New mattress
One thing I wasn't expecting after having Patrick was terrible back pain. Probably caused from a few things like weakened core muscles, bending over to change him and poor posture when feeding him… in any case, I've never had back pain before and don't want it to hang around!
Thankfully I got a new mattress from Onebed which has been a lifesaver! I will admit I was skeptical when I saw it delivered in a box but all doubts have been squashed since getting some of the best sleep I've had. All that latex and memory foam goodness! And not only has it been great for me, the zero motion transfer (aka extreme cushioning) confines movement so I'm not waking hubby up at every feed.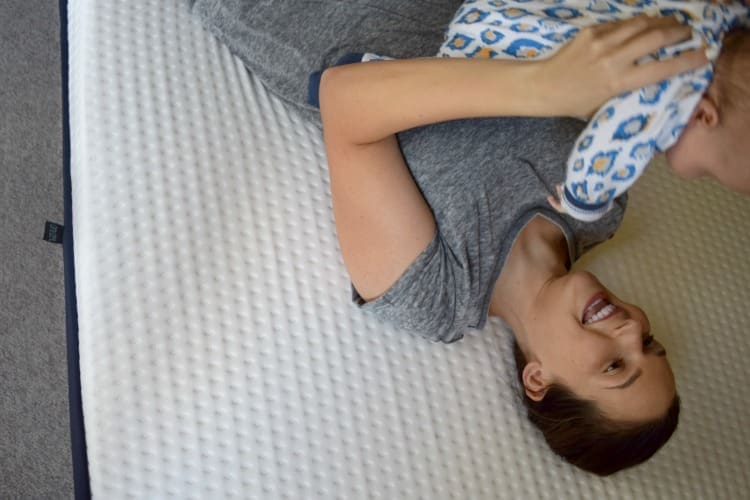 2. IKEA hack for Patrick
When we first brought Patrick home, we had a lovely bassinet set up for him in our room but he refused to sleep in it… every time we put him down, he would just cry and be restless no matter how much we settled him. So we did what any new parents who have no idea what they're doing and are totally sleep deprived would do and had him sleep in our bed. I really wasn't comfortable with this (we only did it a few times I promise!) because as little as I knew about parenting, I knew co-sleeping wasn't good and I would always wake up fearing the worst.
When I told my midwife about Patrick hating the bassinet, she showed me a cool pic on Pinterest where someone had bought an IKEA cot and attached it to their bed (keeping the cot panel between the baby and the bed off so you could reach your baby in the night). That day we went to IKEA to buy the cot and it was the best money we ever spent. (Last night he even slept for 12 hours only waking up for feeds! #winning)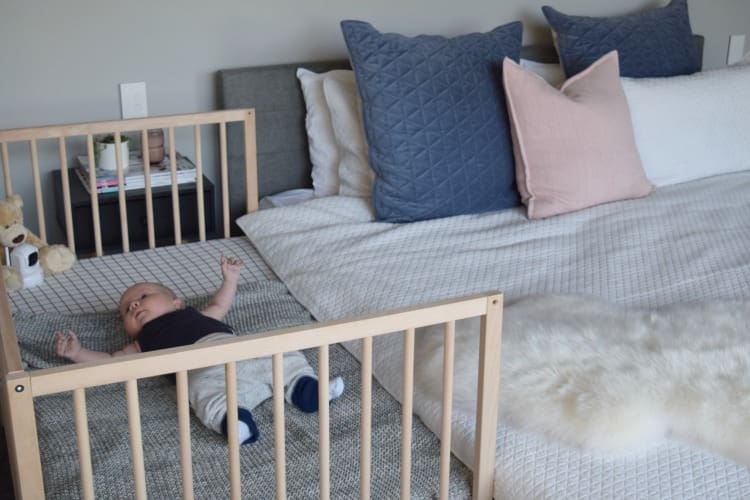 3. Nighttime tunes
We started playing white noise for Patrick — crashing waves, rainforest sounds or our favourite, thunder storms — but truth be told I sleep so much better with these sounds too. Why did it take me so long to discover?!
Whether you have a baby or not, if you want a more restful sleep I recommend giving 'forest rain and thunderstorm sounds' a try. You can thank me later 🙂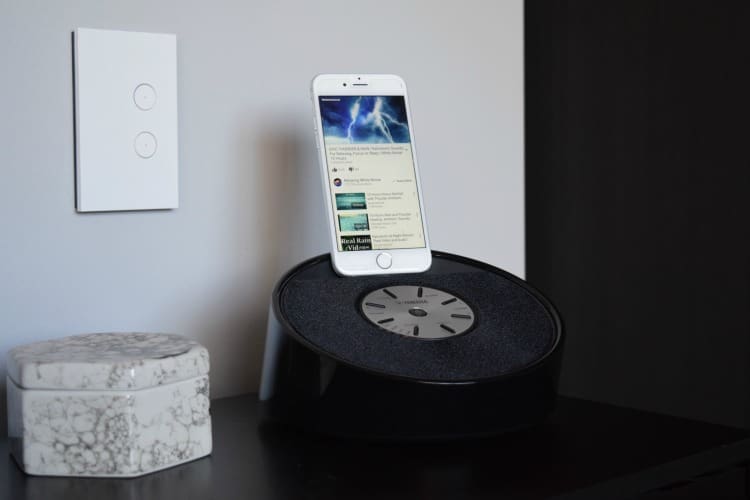 4. Furniture shuffle
My beloved Smith armchair has been relegated to the living room to make way for a changing station.
Turns out the space I allocated for our nursery (just outside our bedroom) is tighter than I thought and fitting his 'proper' cot and the change table out there is a squeeze. So I moved the armchair downstairs and that corner of our bedroom is now a baby changing station.
It's probably for the best though because now we use the change table all the time, rather than being tempted to just quickly change him on the bed, which isn't good for our backs.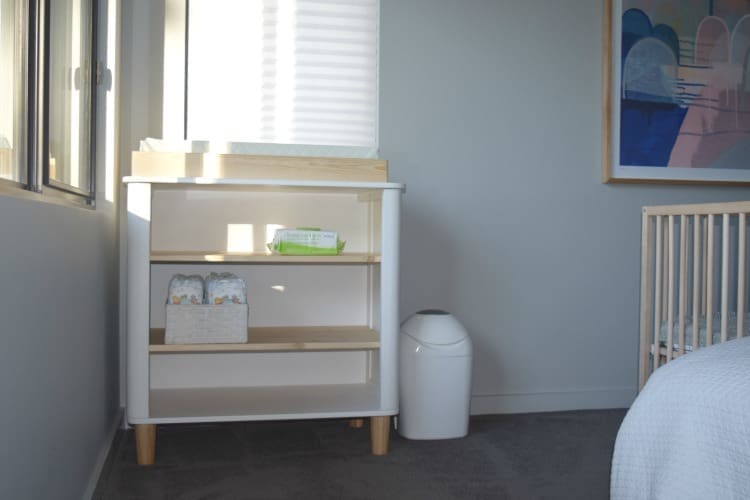 5. Blockout blinds
While our bank account is still recovering from building the house, an expense we couldn't put off was buying block out blinds. Trying to put a baby to sleep in broad daylight just doesn't work!
After much umming and ahhing about the best window treatment to use in our house, I decided on honeycomb blinds. The modern, clean look of these suits our house best and I like how they can be recessed in the window.
So there's a bit of insight into how I've changed things about to help us all sleep better. Do you have any other tips to help? I'd love you to share them in the comments below!
PS – thanks to Onebed for providing my new mattress. Seriously, thank you!