Last week you may have seen behind the scenes shots on Instagram of the kitchen and bathroom displays we styled for Southern Innovations.
It was so fun to step away from behind the blog and get hands on for a day of styling in their ah-mazing new showroom, styling 4 SieMatic kitchens, a kitchen buffet, 2 bathroom vanities, and some drawers too. Phew!
Related article: Kitchen shelf styling inspiration: Different ways to style your kitchen shelves
Related article: Darren Palmer's tips for finding your kitchen style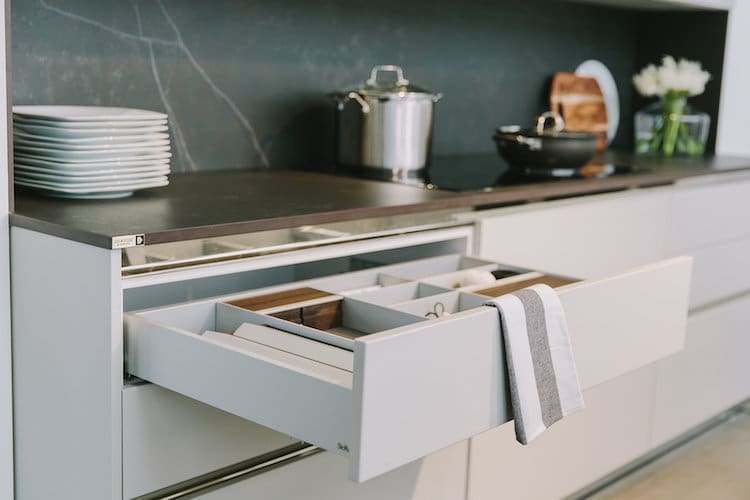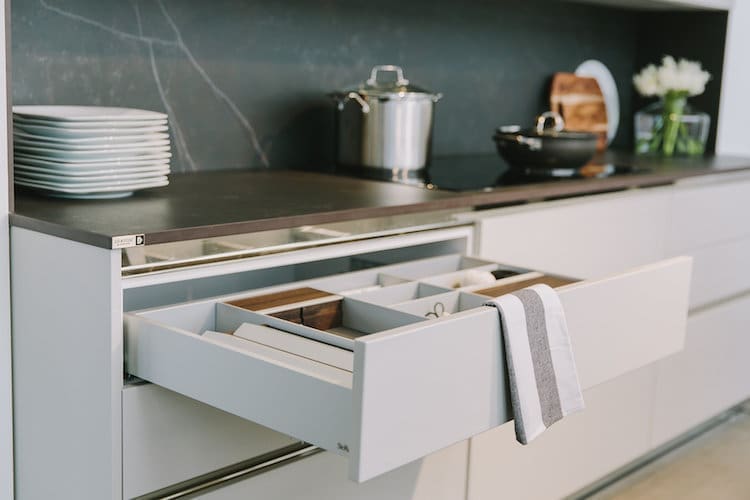 Classic kitchen
The 'Classic' SieMatic kitchen is all about elegance and minimalism, embracing timeless craftsmanship. Keeping with this style, we kept the styling in this kitchen restrained with touches of marble and white flowers.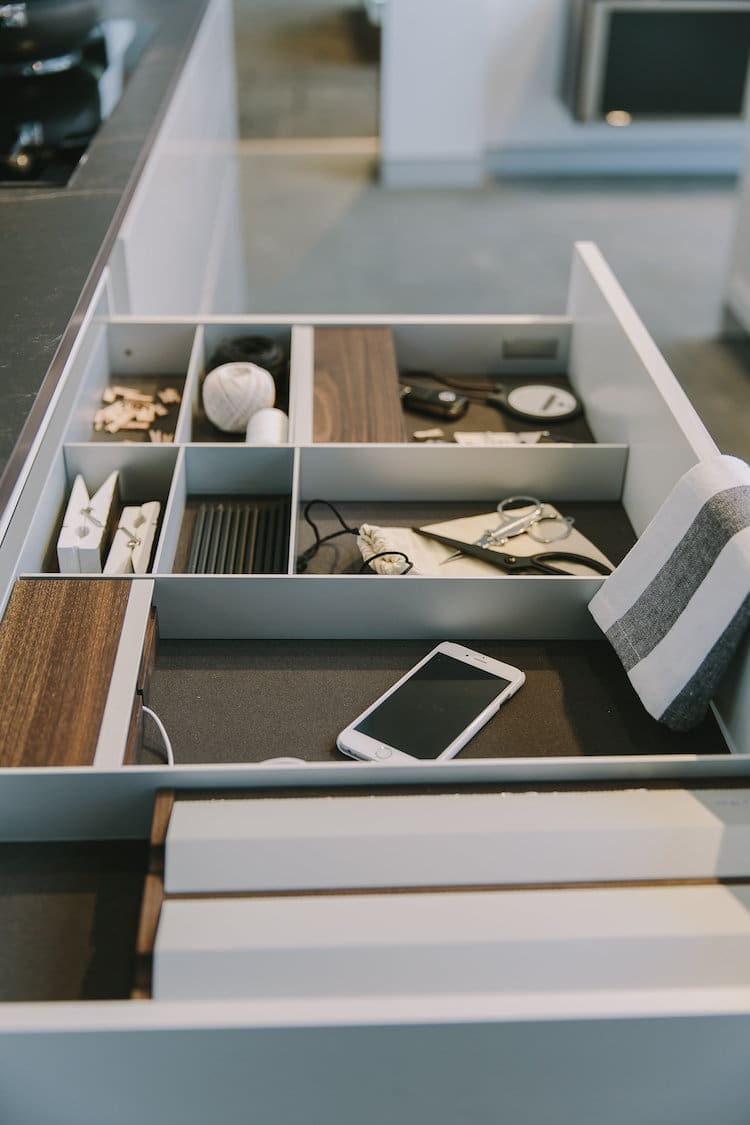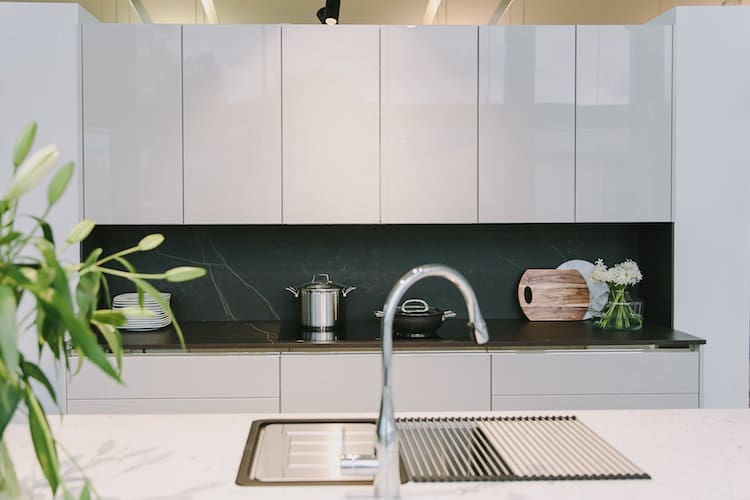 Pure kitchens
Earthy touches with hints of brass were our inspiration in the first 'Pure' kitchen, designed for entertaining. We love the sculptural design of this kitchen — handless cabinetry and large open shelf in the island.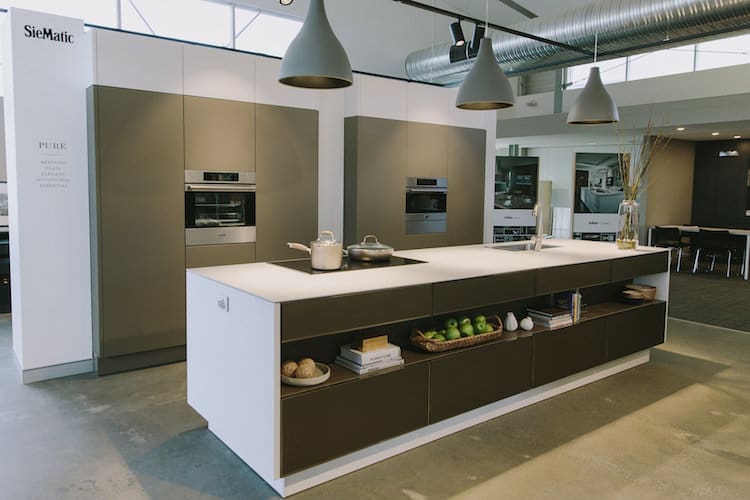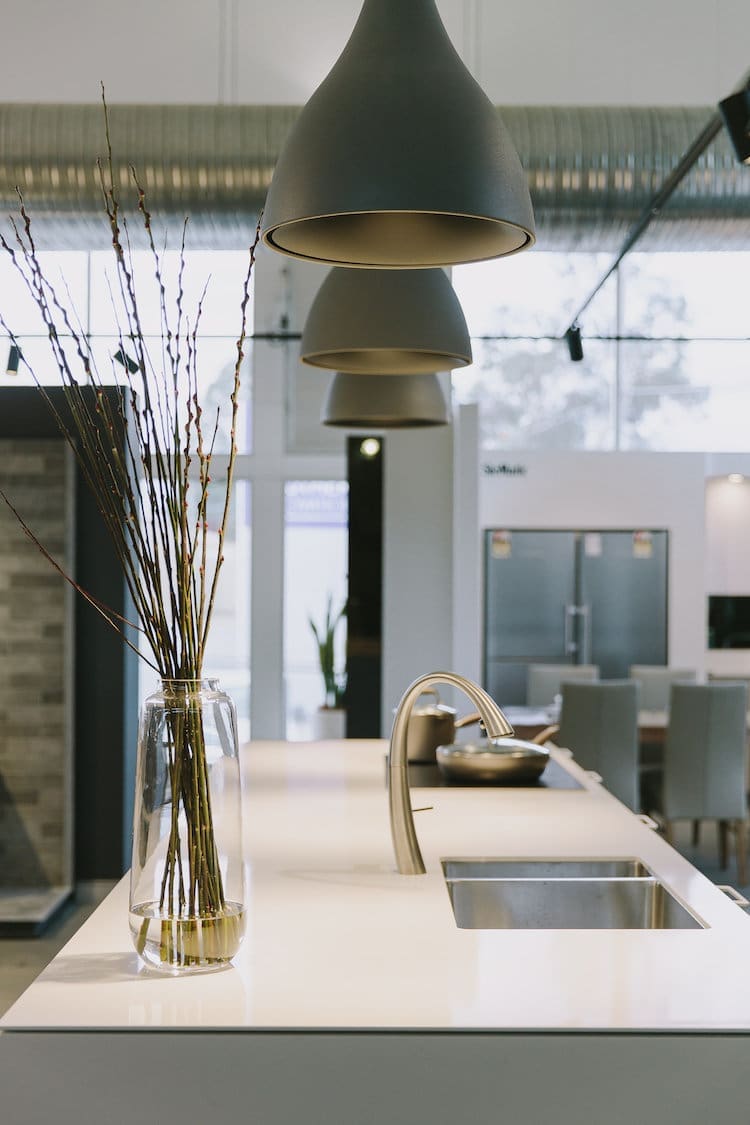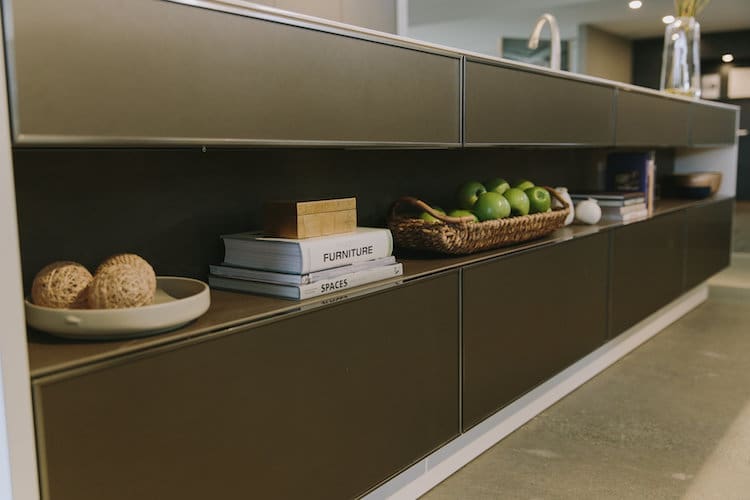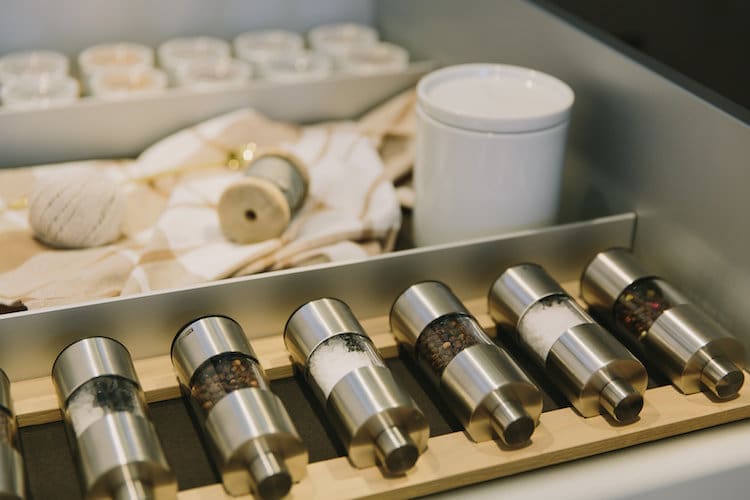 The second 'Pure' kitchen is designed for family living. We brought more warmth to this space with timber and natural accessories to create a 'lived in' feel.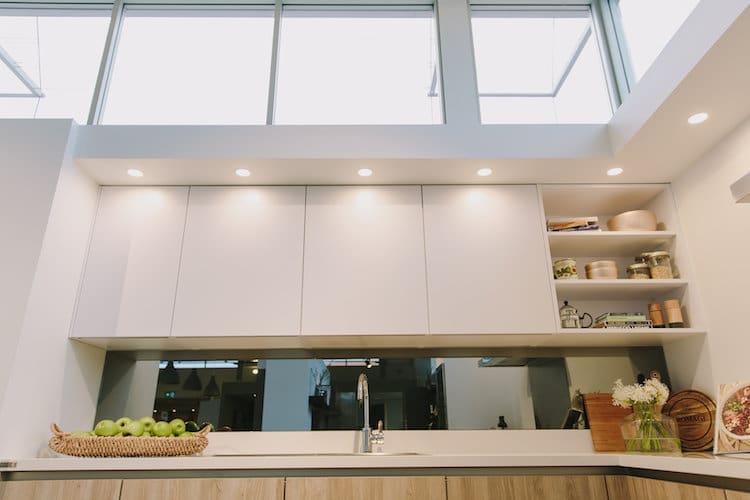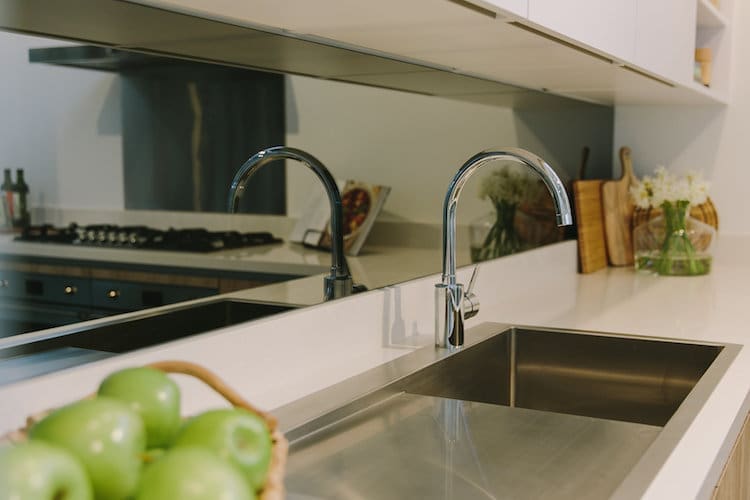 Urban kitchen and buffet
The final kitchen is our fave! 'Urban' is about embracing green living, creativity and individuality. We styled the space with black and white artwork by Matthew Broughton from bluethumb, and ceramics by Bison and Zakkia.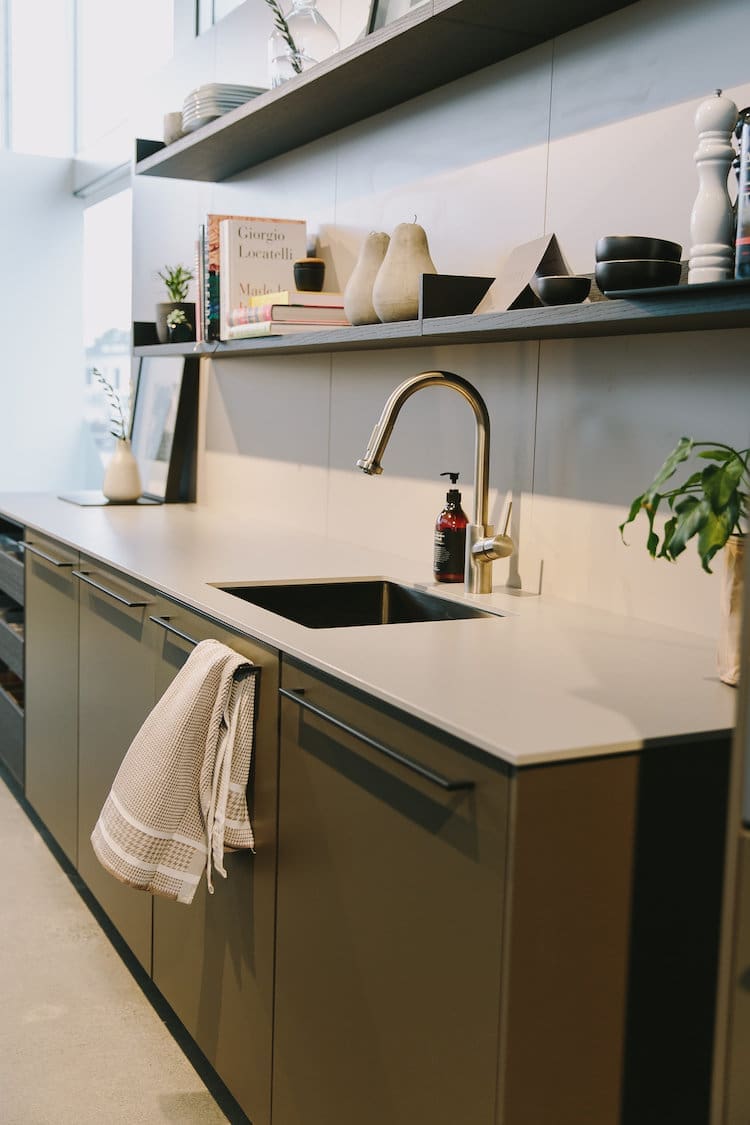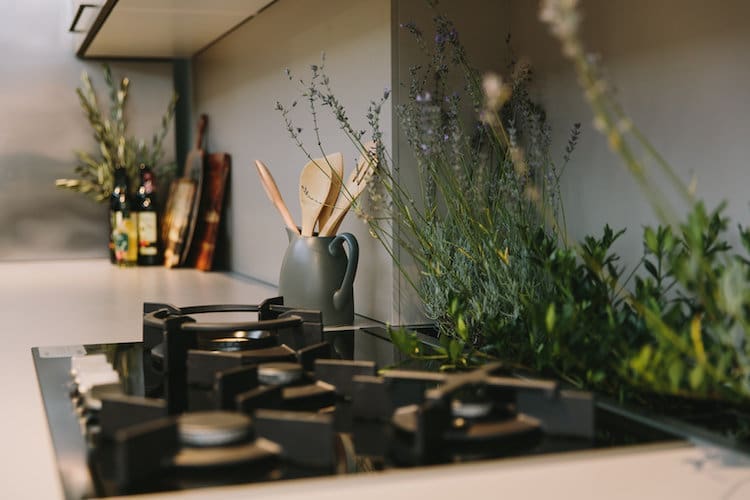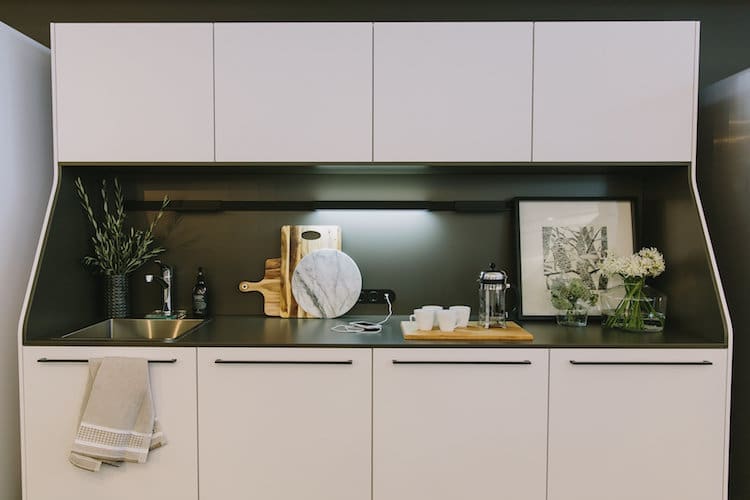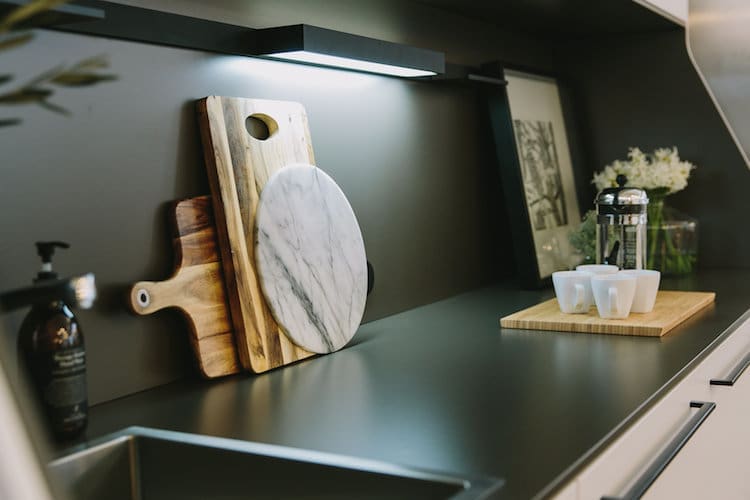 Concrete vanity
This beautiful concrete-look vanity with black tap has a masculine feel that we played on with Bison ceramics, black marble soap dish and Ninnho towel.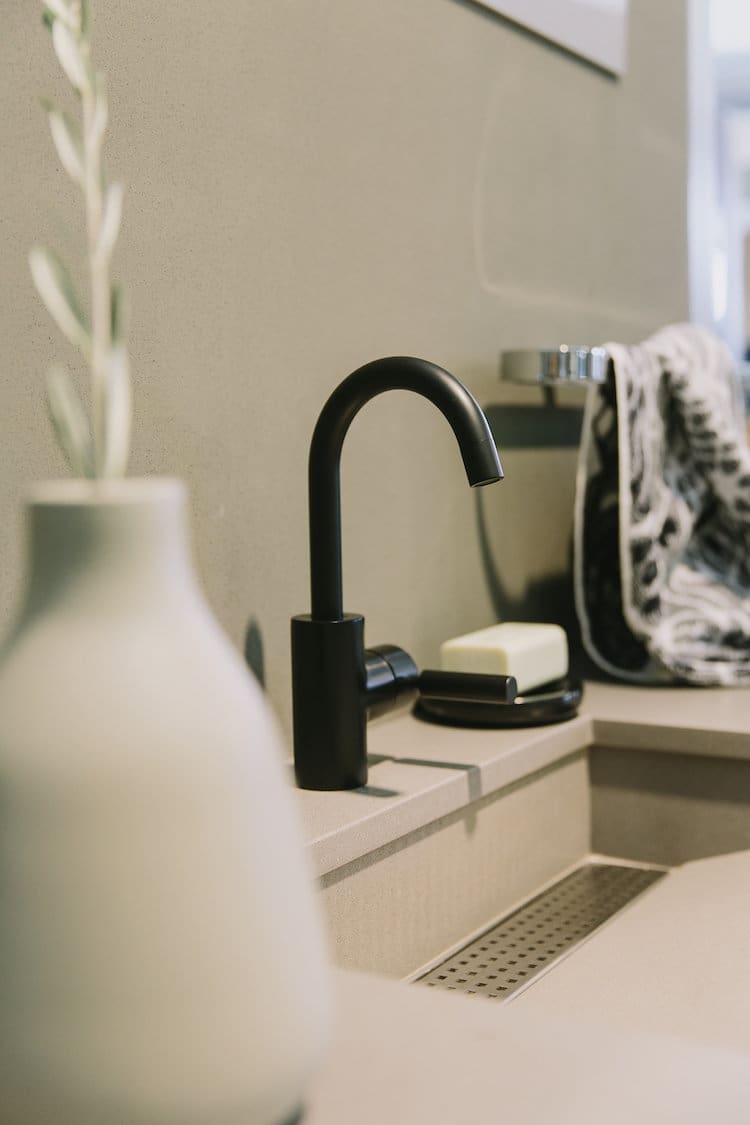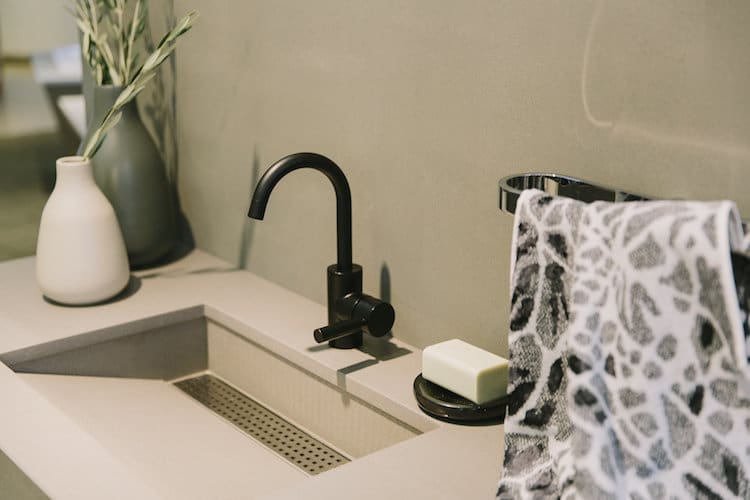 Timber vanity
We wanted to give this timber vanity a more feminine feel and created the look using timber and brass candle from TANDA, brass hammered bowl from Zakkia, and brightly coloured towel from Ninnho.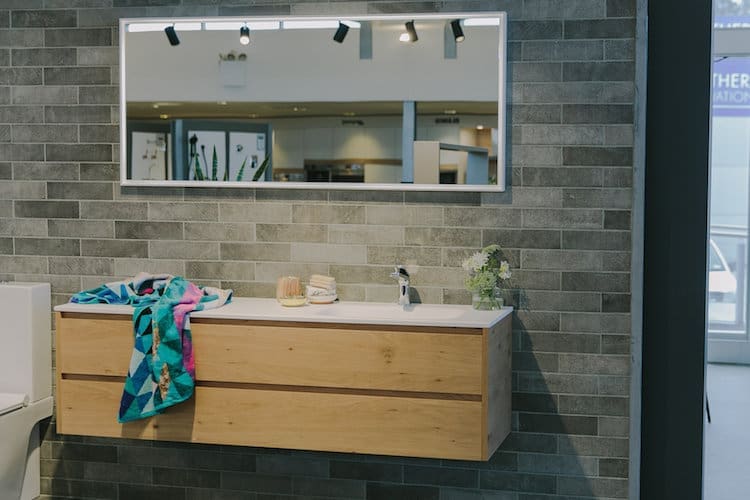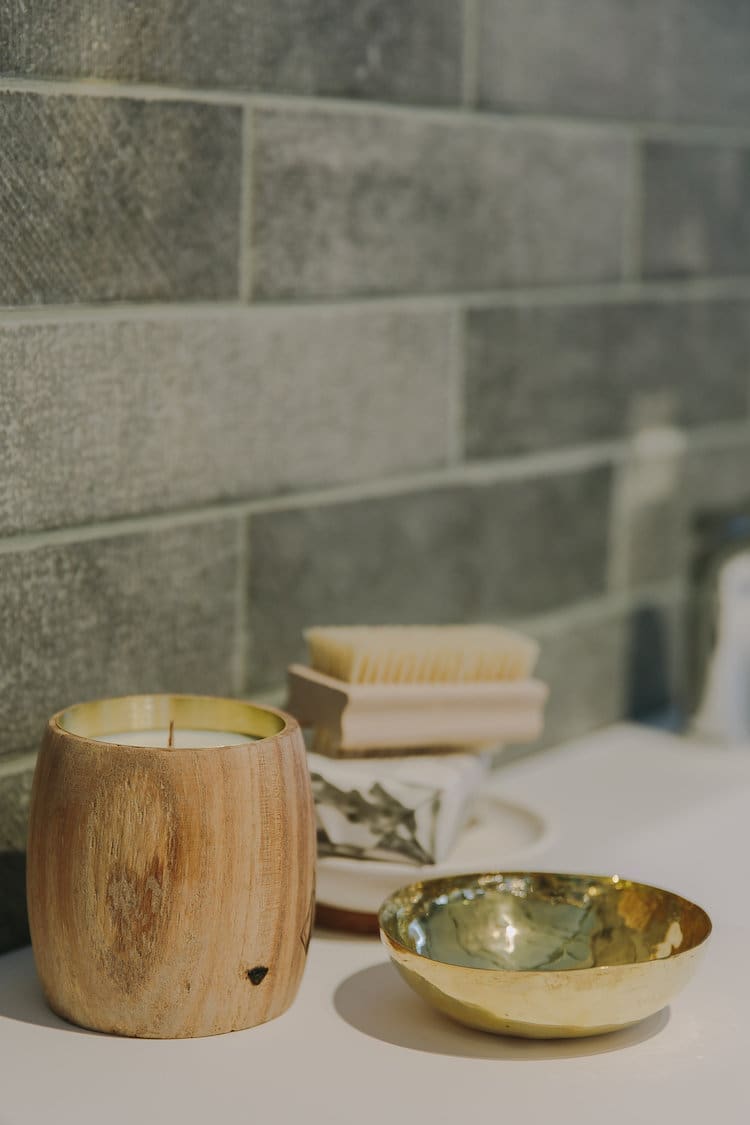 I hope you picked up some ideas on how you might like to style your kitchen or bathroom from these images of my day of styling at Southern Innovations. If you have any questions, feel free to post them in the comments below and I'll get back to you asap 🙂
Photography by Thorson Photography