Increasingly people are integrating shelving into their kitchen designs rather than having everything closed off behind cupboard doors. We love the added interest and character of kitchen shelves but how to style them? It's a question a reader recently sent us so we've compiled this round up of kitchen shelf styling inspiration to offer plenty ideas on different ways to style your kitchen shelves.
Whether you've got a small pocket shelf, several floating shelves or a whole wall of open kitchen shelving, we hope you find plenty of ideas to try out in your home from this gallery!
Related article: Boho coastal kitchen designs: 20 of the best boho kitchen ideas
Related article: Take notes: 7 great ways to style your kitchen
Small floating shelves
Simple, sweet floating shelves are possibly the easiest and most versatile shelf to style. Treat it like a display space for your favourite items — ceramic objects, indoor plants, perhaps a few cook books, and even a photo frame or two.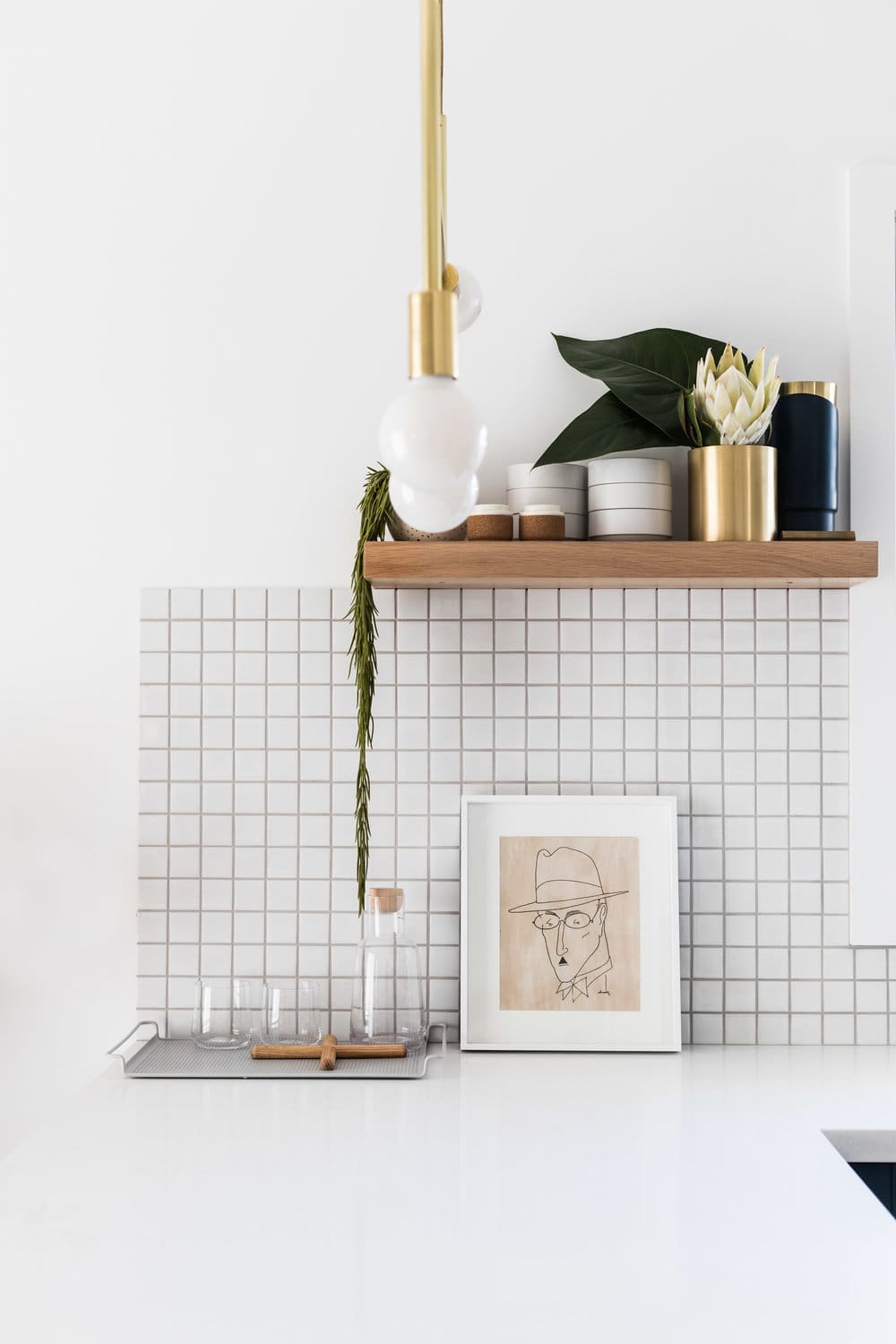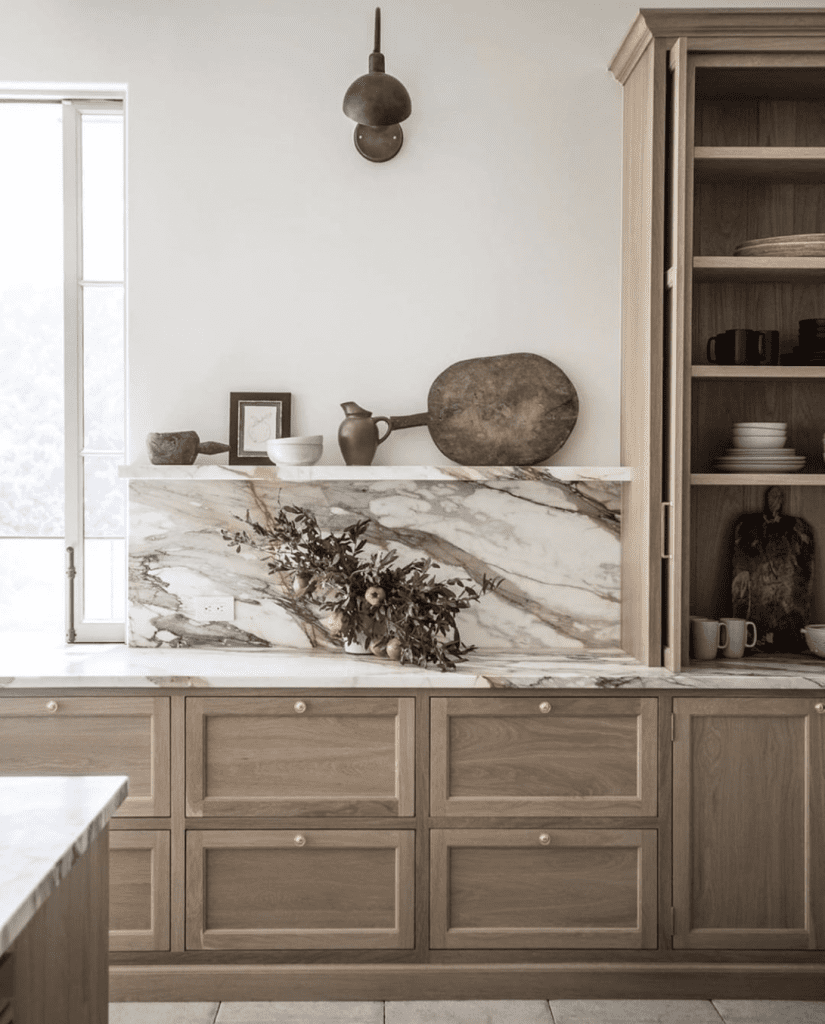 Larger floating shelves
Larger floating shelves will test your styling skills a bit more but the trick to making these look great is to think of a subtle theme — this could be a colour palette or overall style (such as boho or luxe) — and to use repetition. By repeating similar objects, and pops of colour across these shelves, you'll create a sophisticated look with ease.
Also, don't forget to play with scale by using some oversized objects to catch the eye, such as the large painting in the second pic below or the dried palm leaf in the third pic.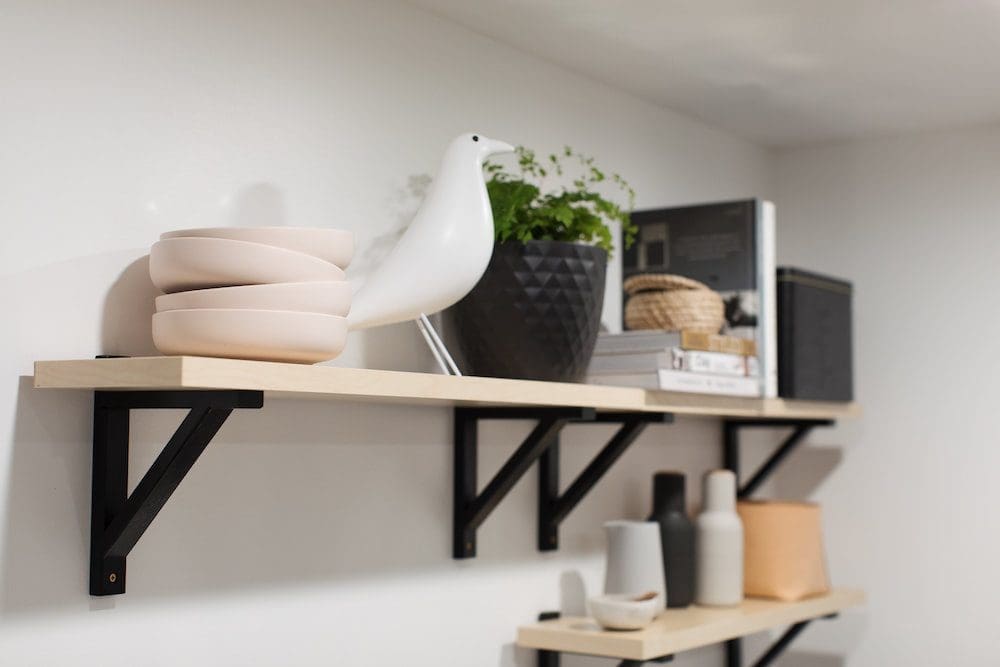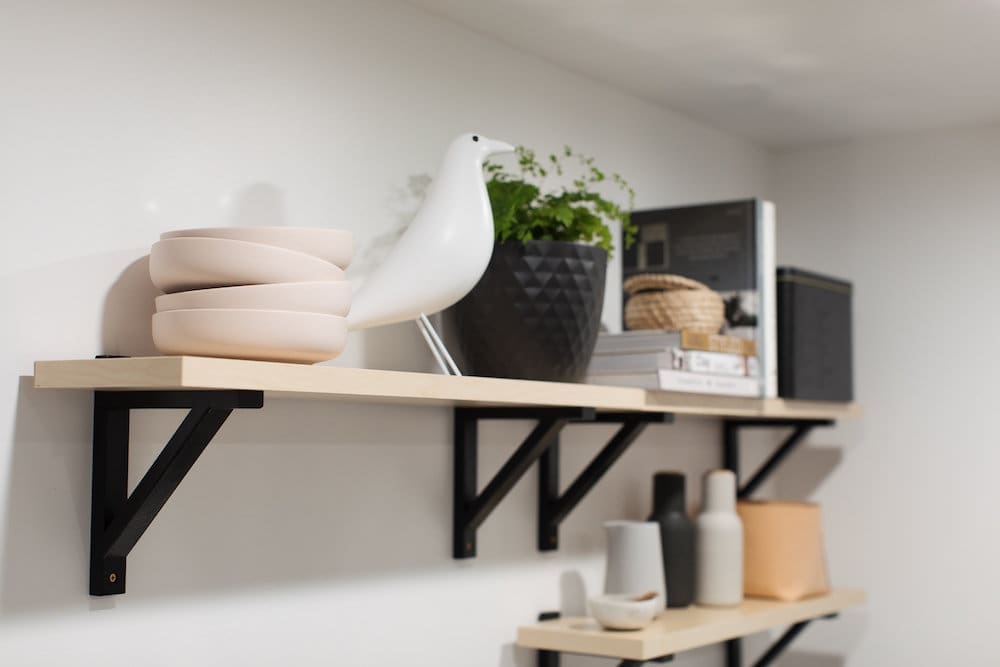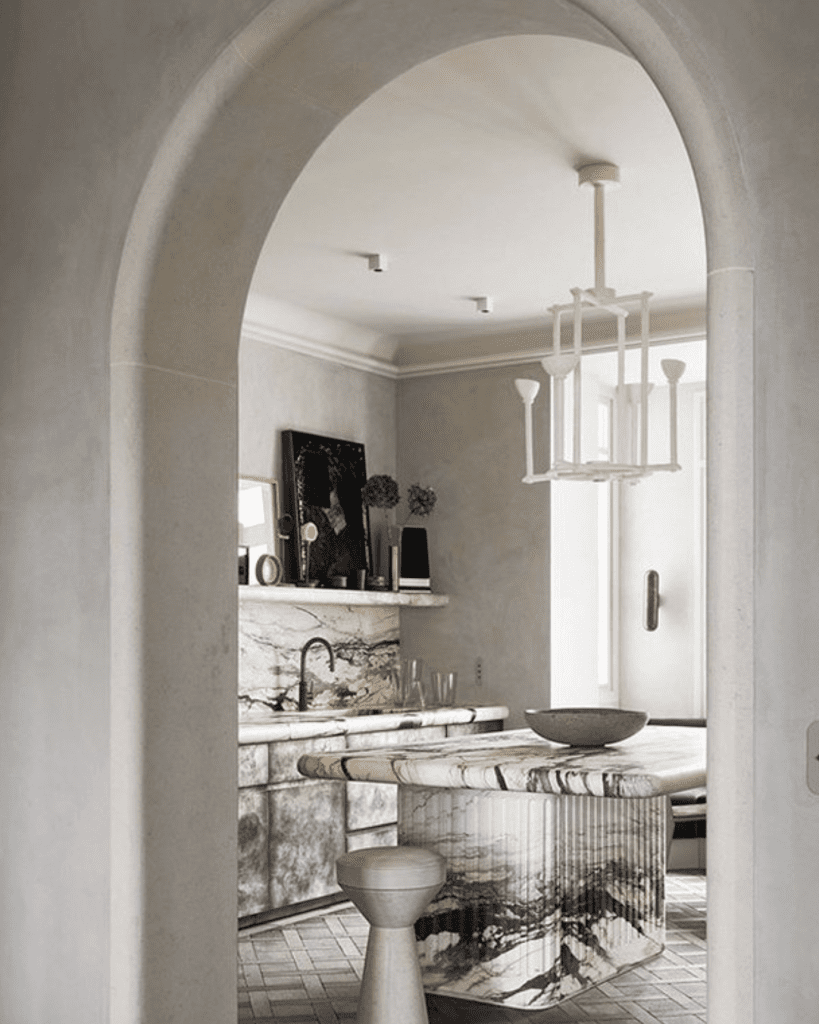 Shop our kitchen shelf styling favourites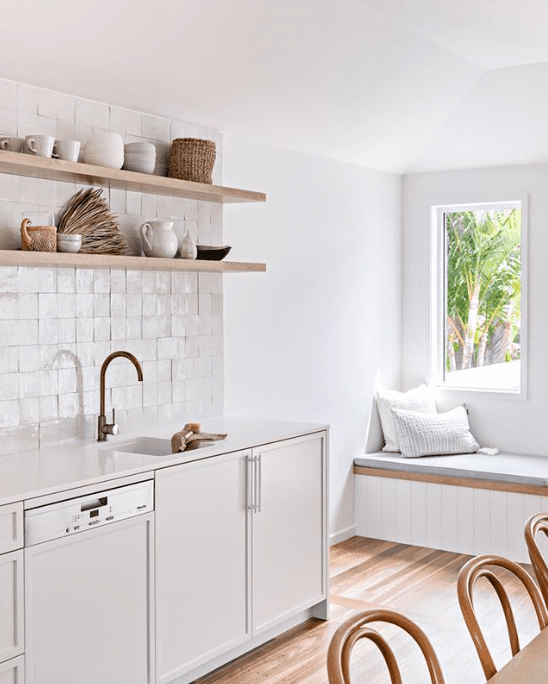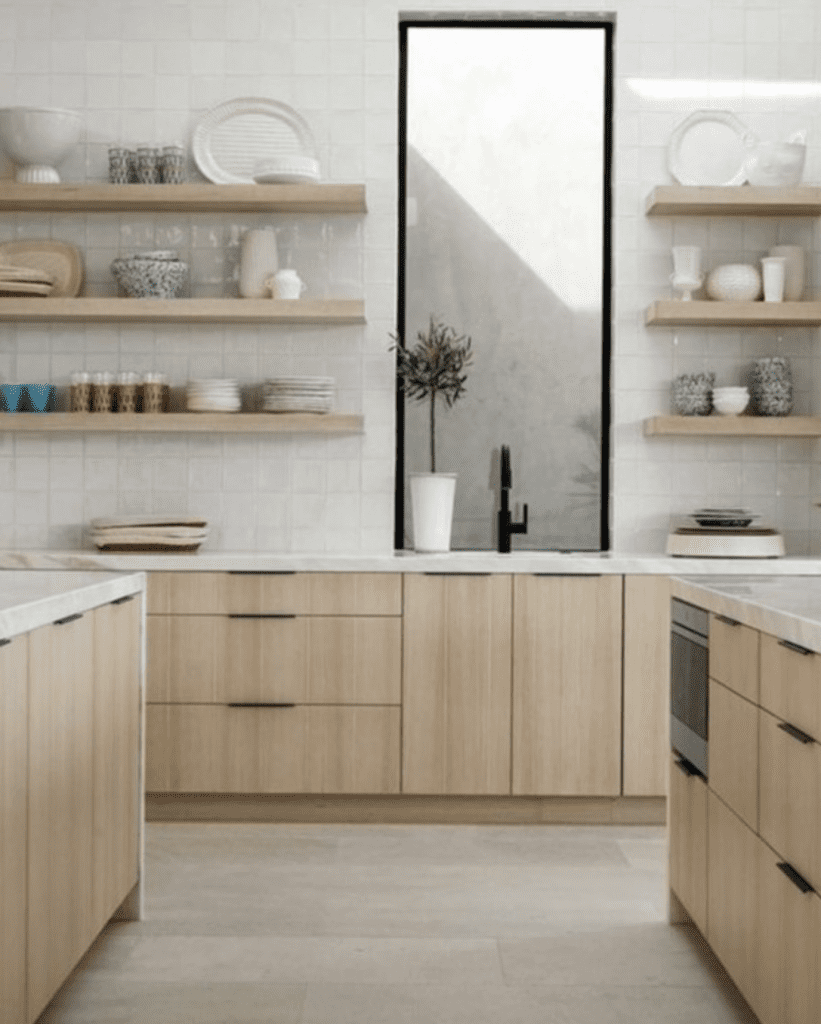 Small pocket shelves
Many new kitchens are embracing a pocket shelf to break up overhead cabinetry and the main challenge with these shelves is height as often they are quite narrow. The trick is to not overcrowd the shelf with smaller objects. Instead, create 3-5 clusters of objects together and embrace a bit of free space.
Mix up the size and shape, for example you'll see in the pics below that some taller elements were used (salt and pepper grinders) with lower and wider objects (plates or bowls) and then more organic objects to soften (handmade ceramics or indoor plant).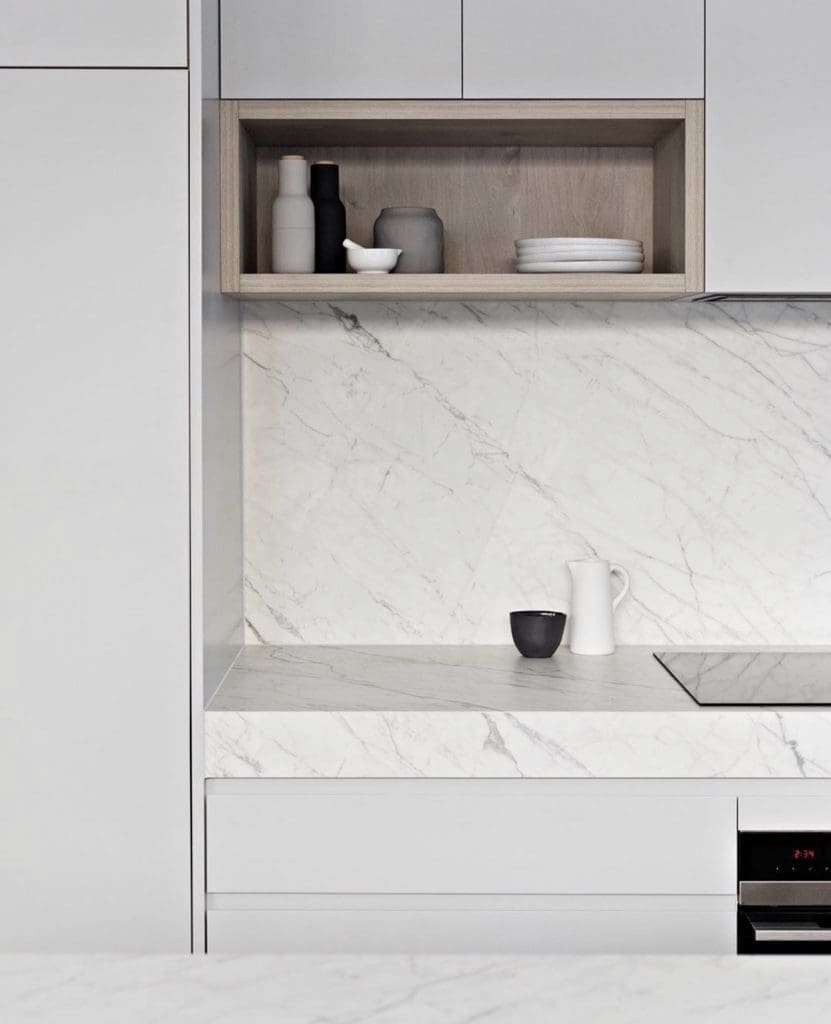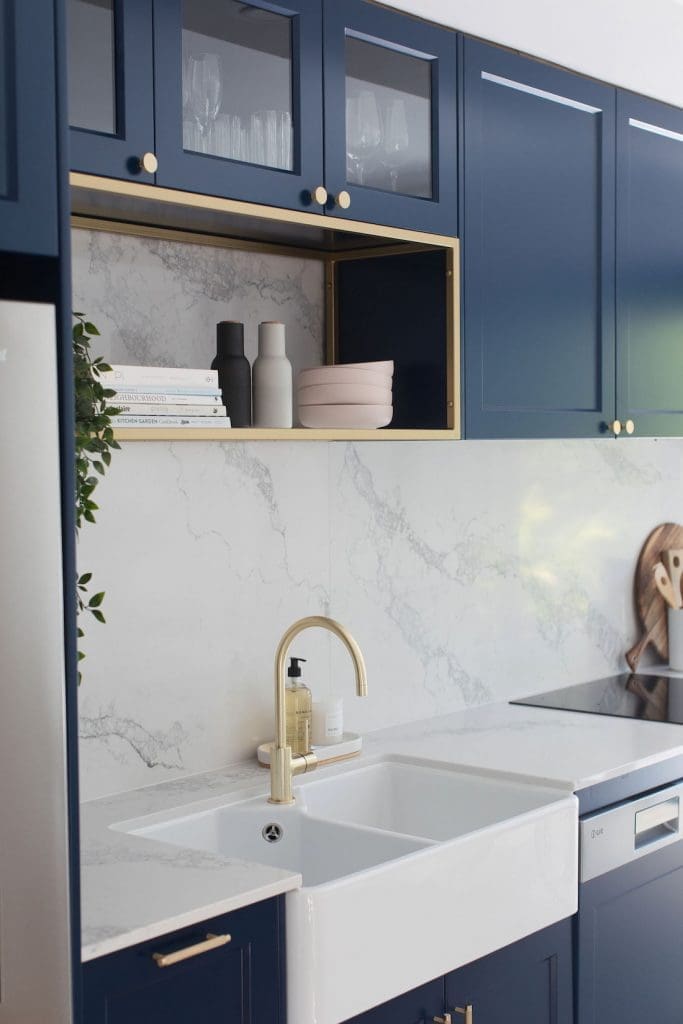 Shop our kitchen shelf styling favourites
Larger pocket shelves
Pocket shelves aren't always small though and if you are lucky enough to have a large one, go back to the style tricks we shared for the larger floating shelves — especially using repetition and a theme.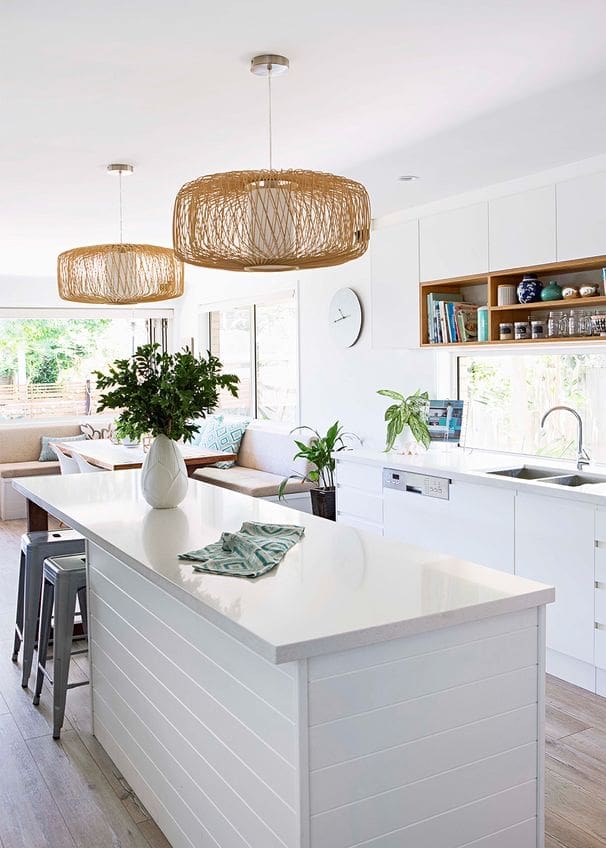 Either side of a rangehood
The other type of kitchen shelves we're seeing more of now are floating shelves either side of a range hood. These shelves are ideal for playing with height and adding a bit of drama — you want to avoid using lots of itsy bitsy items on this type of shelving.
Larger ceramic objects, art in frames, and clusters of ceramics look great. And plants are always a good idea, so long as they can be positioned away from the cooktop.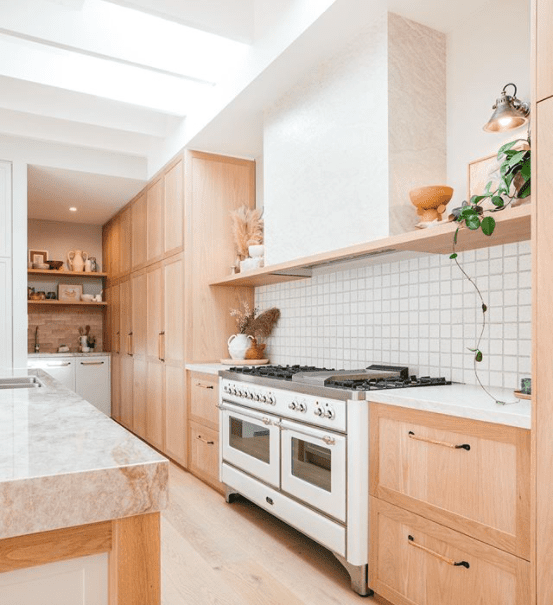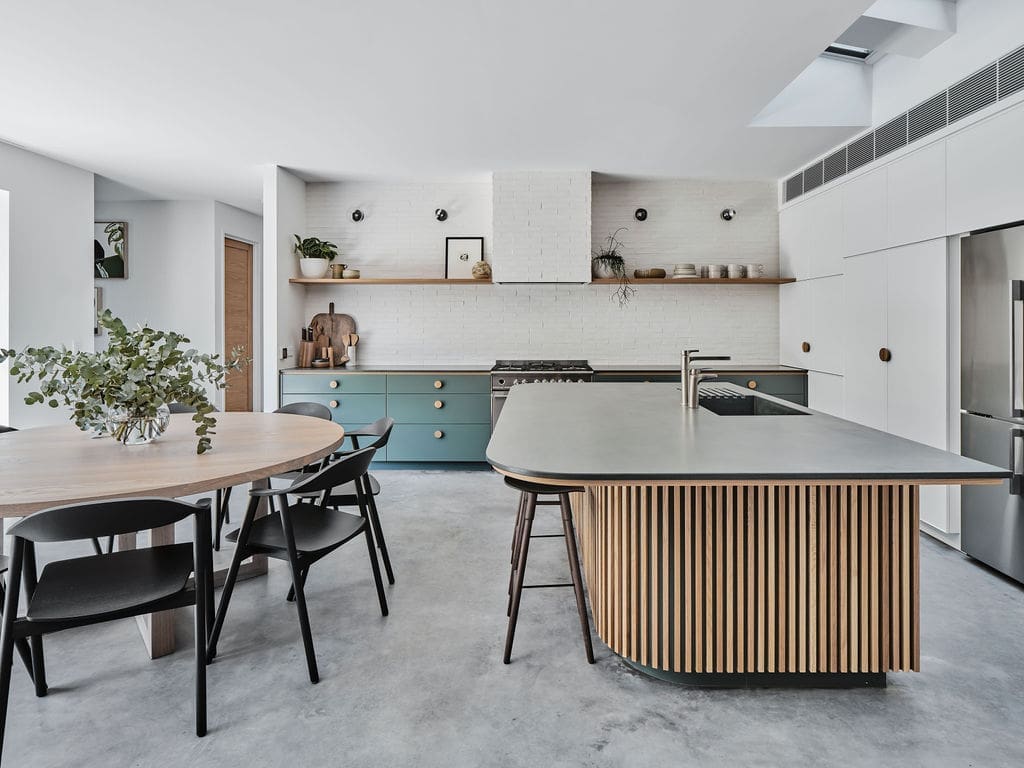 We hope this round up of kitchen shelf styling inspiration has given you a few new ideas to try! Remember, styling should be fun so play around with different layouts and looks until you find one that suits your style.
Disclaimer: This post contains some affiliate links. This means that when you click on a link and purchase something from that site, we may make a small commission at no extra cost to you.