Artwork can really bring a room to life, give it soul and be a reflection of your personality. But often, it can be an expensive investment. So when we discovered Boho Art & Styling, an online store offering affordable artwork for the home, we just couldn't wait to tell you all about it!
We met with Brooke Taylor, Director of Boho Art & Styling to find out how her business got started.
Related article: How to design a room around art: Using statement art in the home
Related article: The ultimate guide for achieving a coastal interior style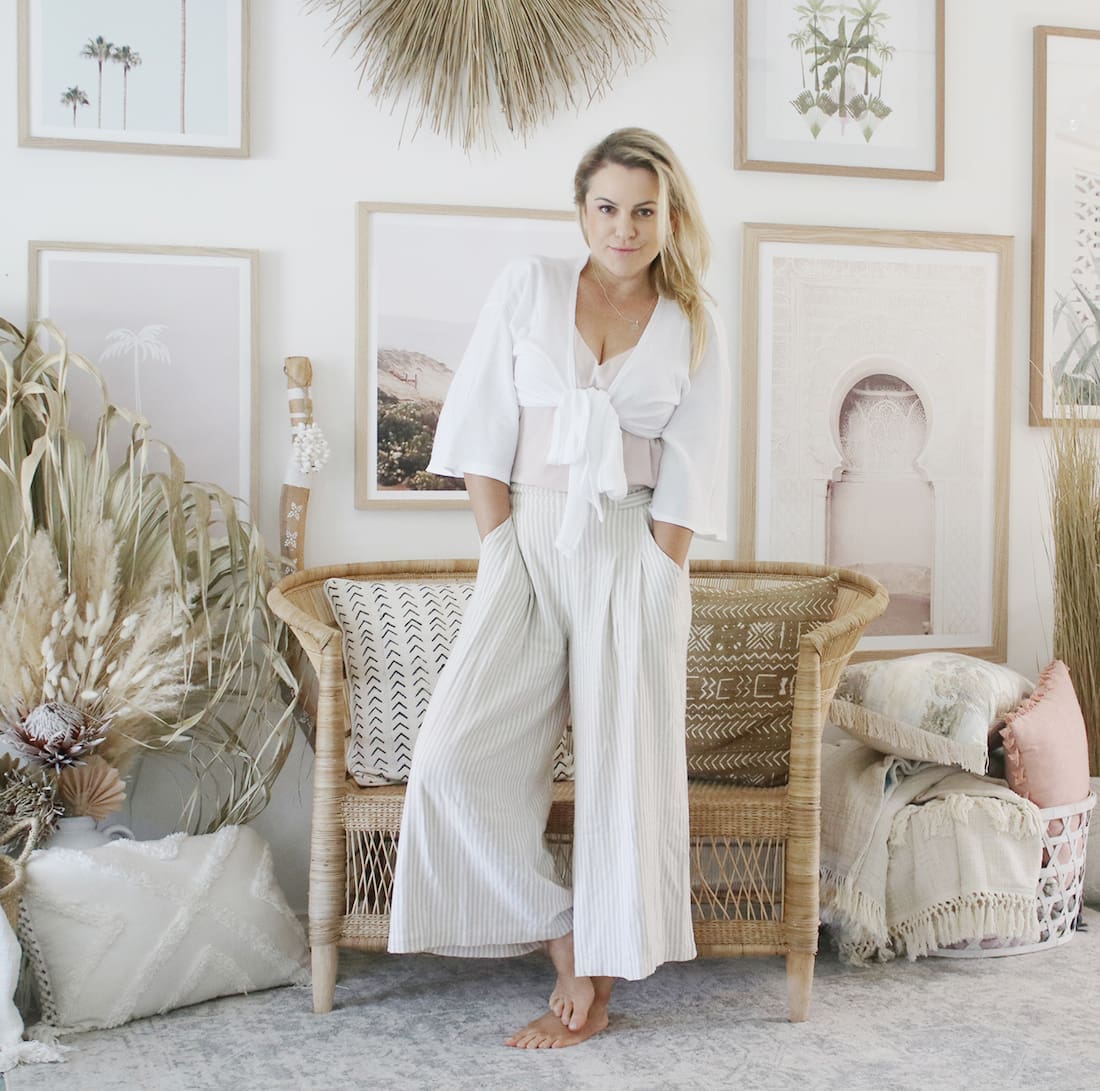 Brooke certainly has her hands full with running an online art business, while also wearing the creative hats of photographer, digital artist and mum!
"Yes! It's slightly busy!" laughs Brooke.
"I originally started out buying artwork from other businesses but had issues with some pieces being faulty or the quality wasn't exactly as I'd pictured it.
"At the same time, my mum asked me to source artwork as she had just built a new home, so I decided to create what we both wanted. And so Boho Art & Styling was born!"
A collection of photography, curated artwork and her own designs, Brooke offers a vast range of affordable artwork through her online art store.
"My store includes some of my own designs and photography, and a range of curated pieces that customers have requested. My own artwork is becoming just as popular as some of the curated artworks. It's such a great feeling!"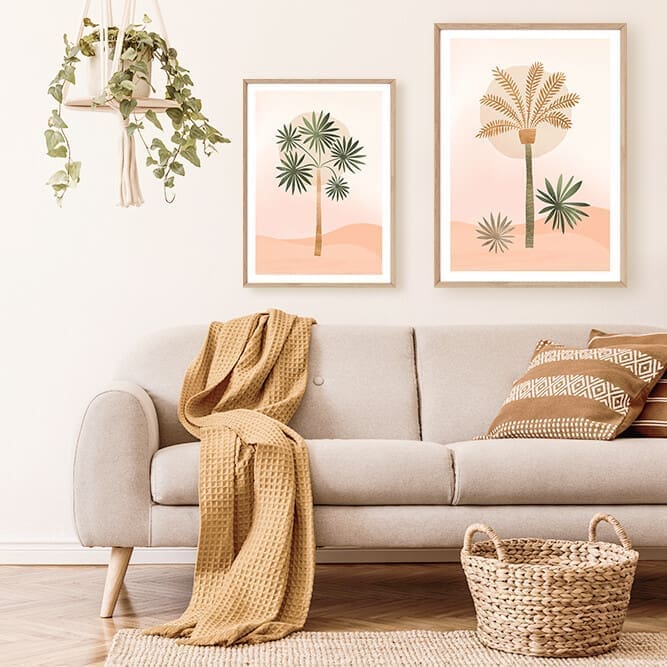 Some people can be reluctant to purchase art from an online store so Brooke has come up with a unique selling and styling feature.
"We are so passionate about what we do, we can personally help you select the right artwork for your style. As well as this, you can also send us a photo of your room and we will superimpose some suggestions of artwork and frame selections into the photo so you can see how it looks," says Brooke proudly.
Running a small business is tricky enough as it is, but throw in mum life and it's even crazier (speaking from experience!) so we wanted to know the best (and worst) parts about running your own business.
"The hardest part about running your own business is juggling work in between raising two small children.
"The best part is definitely being self-sufficient as a single parent, doing what I'm passionate about and also being able to provide for my little family."
"I do most of my packing of print orders at night after the kids go to bed and usually don't stop until past midnight! It's a labour of love!
"I also love the friendships I've made with stylists and creatives," Brooke says.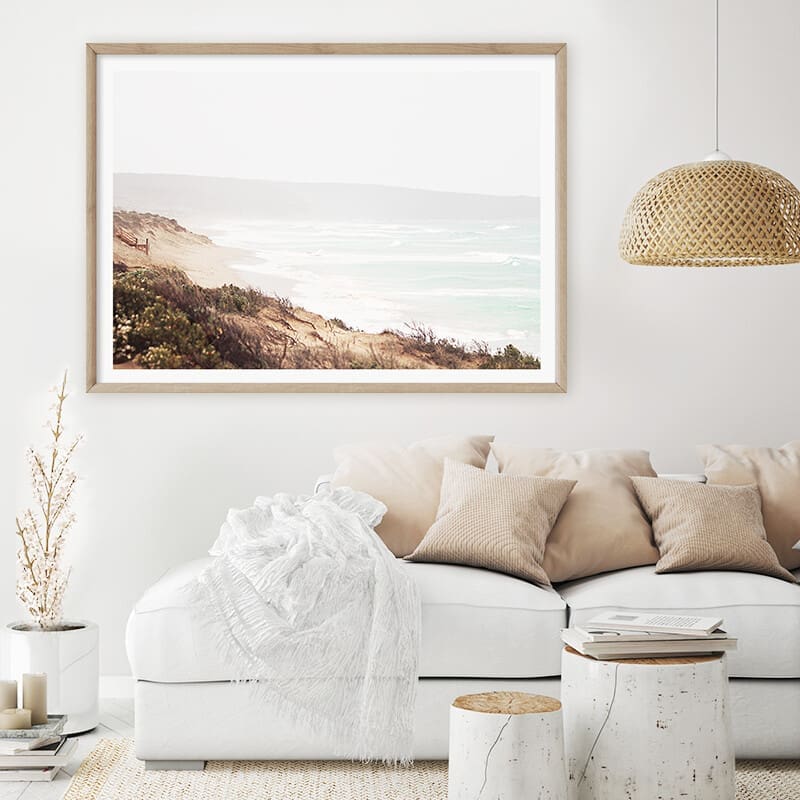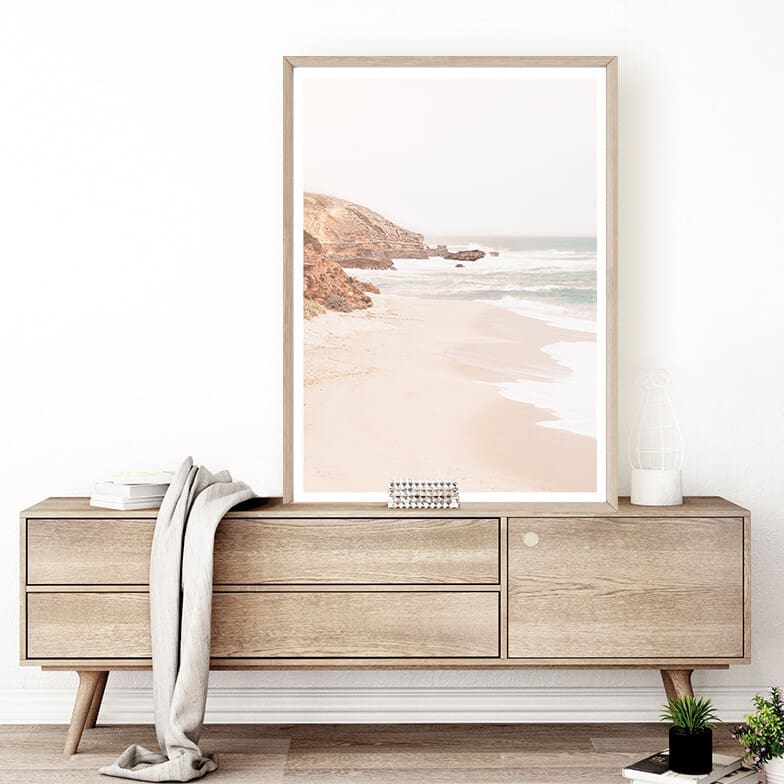 Brooke has always been creative (from the very beginning it seems!) and loves nothing more than offering beautiful, affordable artwork to suit everyone's style.
"Nature is my number one inspiration. All my life I've had a love affair with the ocean and coast. It might have something do with being conceived by the ocean! I hope Mum doesn't mind me telling everyone that!" blushes Brooke.
"Choosing my favourite pieces is like choosing my favourite child! But if I had to, I think my personal favourite is either Peninsula Surf or Gunnamatta Spring Rain II. Both were taken locally on days that I didn't expect to photograph anything special! They are hung up in my own home."
We love seeing small businesses succeed so just had to take the opportunity to get Brooke's best advice for budding entrepreneurs.
"Be authentically yourself when you create your own brand. Bring your passion into your work and you will never work a day," says Brooke.
Passionate about her business and helping others, Brooke has big plans for the future of Boho Art & Styling.
"I am starting to help other creative mums with their online businesses, which I'm really excited about! I just want to share my knowledge and help others.
"Most small businesses fail within the first year so I want to share my knowledge. If I could build a business, create an Instagram account with over 17K organic followers in just 18 months, and provide for my children as a single parent… I must be doing something right!"
Thank you so much to Brooke for sharing her other baby, Boho Art & Styling with us! To check it out for yourself, visit her website or take a look at her Instagram.