A burst of joy and colour, the rainbow abstract art from Anna Price Art is sure to brighten your day. With paintings called Unicorn vomit and Bin chicken, Anna is an artist who doesn't take herself too seriously and just wants to have a whole lot of fun!
Related article: Bright, bold and beautiful abstract artworks from Marisabel Gonzalez
Related article: Contemporary retro vibes: The coloured art prints from Vera Fleur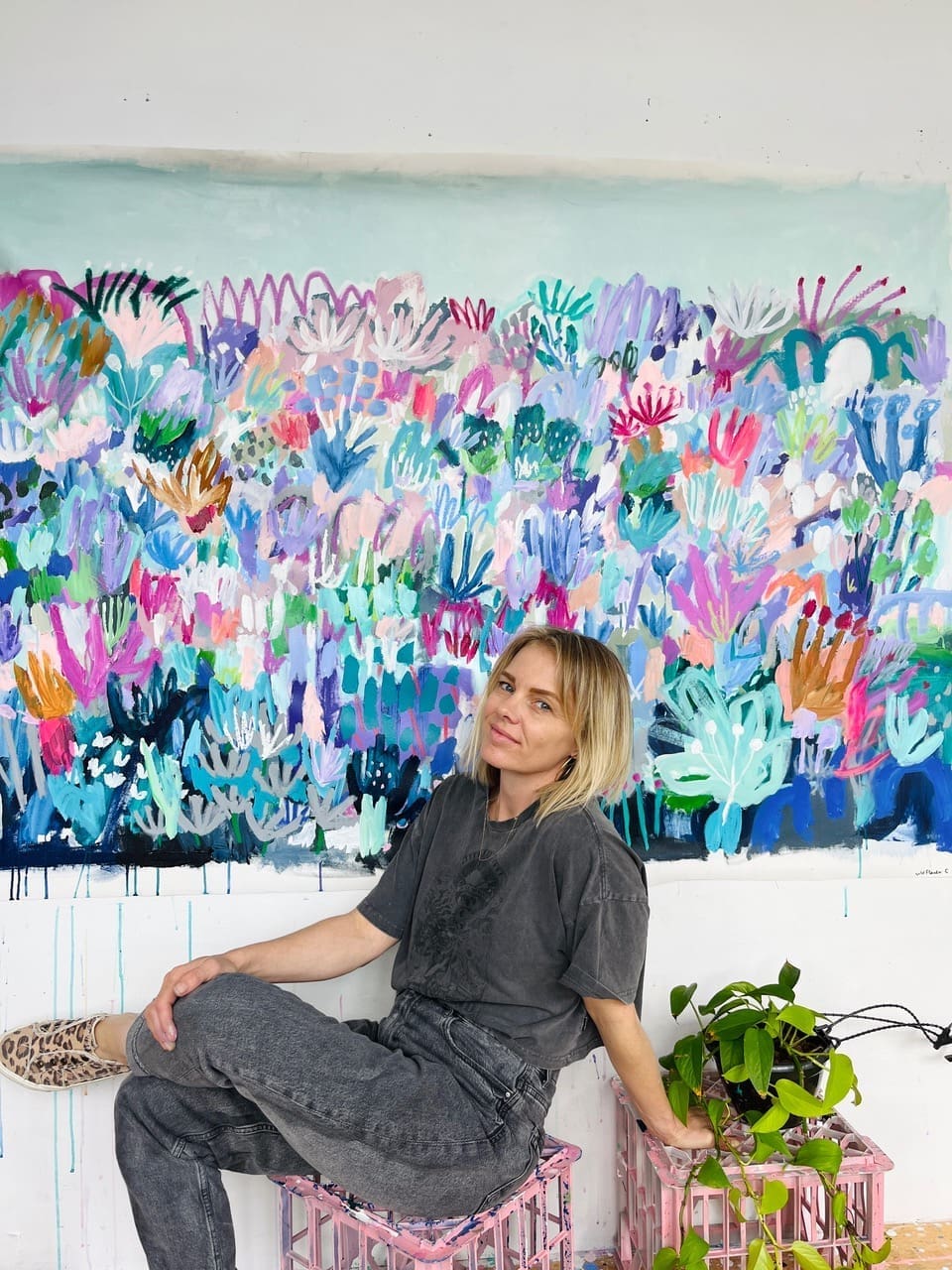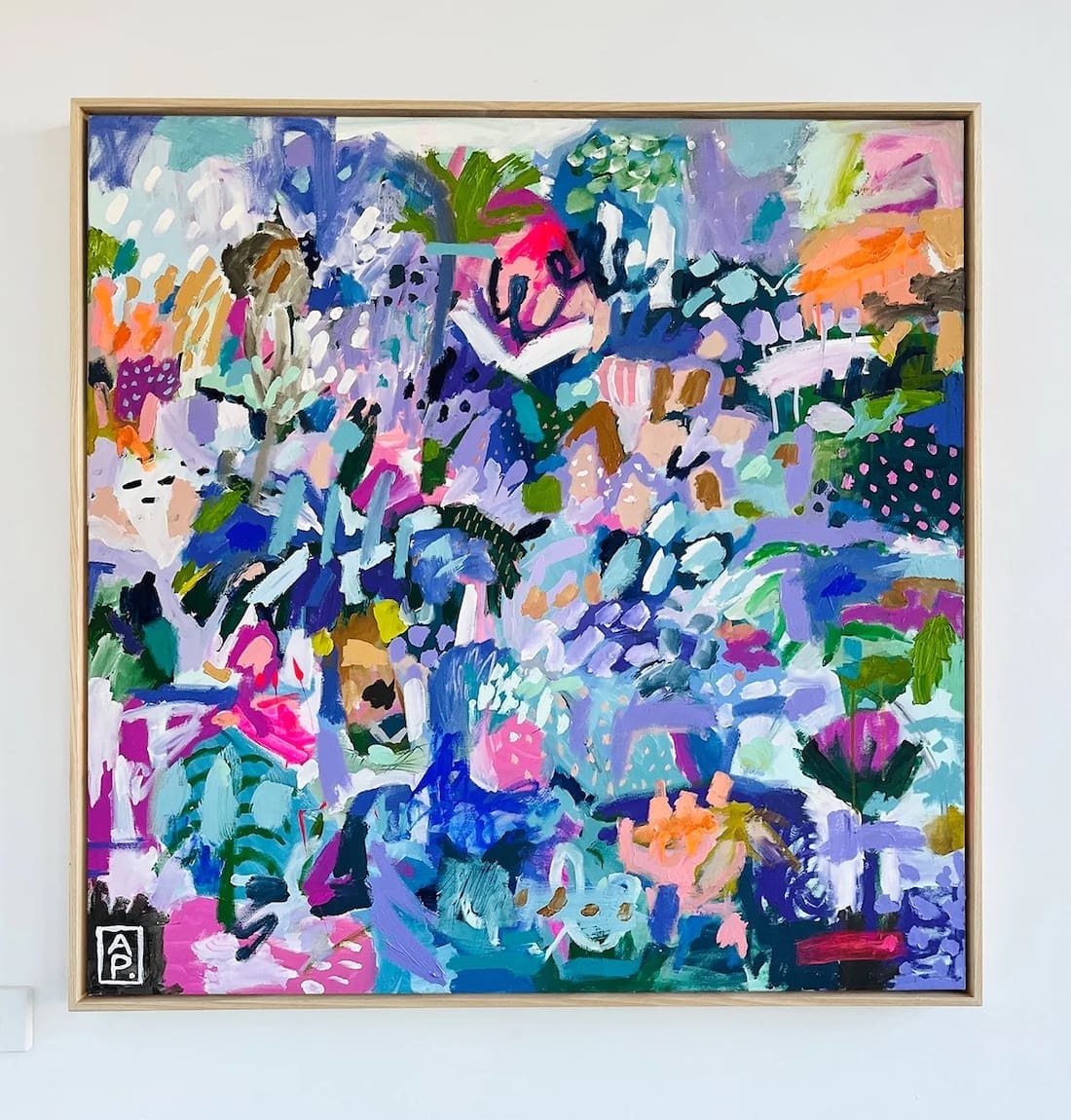 Anna's journey to becoming an artist, like her art, was a colourful one.
"I'm based in Sydney where I live with my husband, 4 kids and a border collie pup. I thrive on spinning plates and embracing chaos," says Anna with a smile.
"Previously, I was an interior designer for 15 years. I specialised in modular design — specifically retrofitting shipping containers! I designed a 6 storey student accommodation at ANU in Canberra. It was made from 200+ shipping containers. I've also designed multiple shipping container shops, cafes and offices.
"I had 4 kids in 4 years, and after that, had a yearning to move away from my screen-based design work to do more with my hands. But I wasn't sure how that would, or could, transpire.
"In 2019, we completed a barn-house renovation and I had a lot of white walls to fill. I did a painting which I ended up donating to the local kindy fundraiser… and it sold for $800! I then started to do more and more pieces, commissions for friends and friends of friends, while documenting the process on Instagram."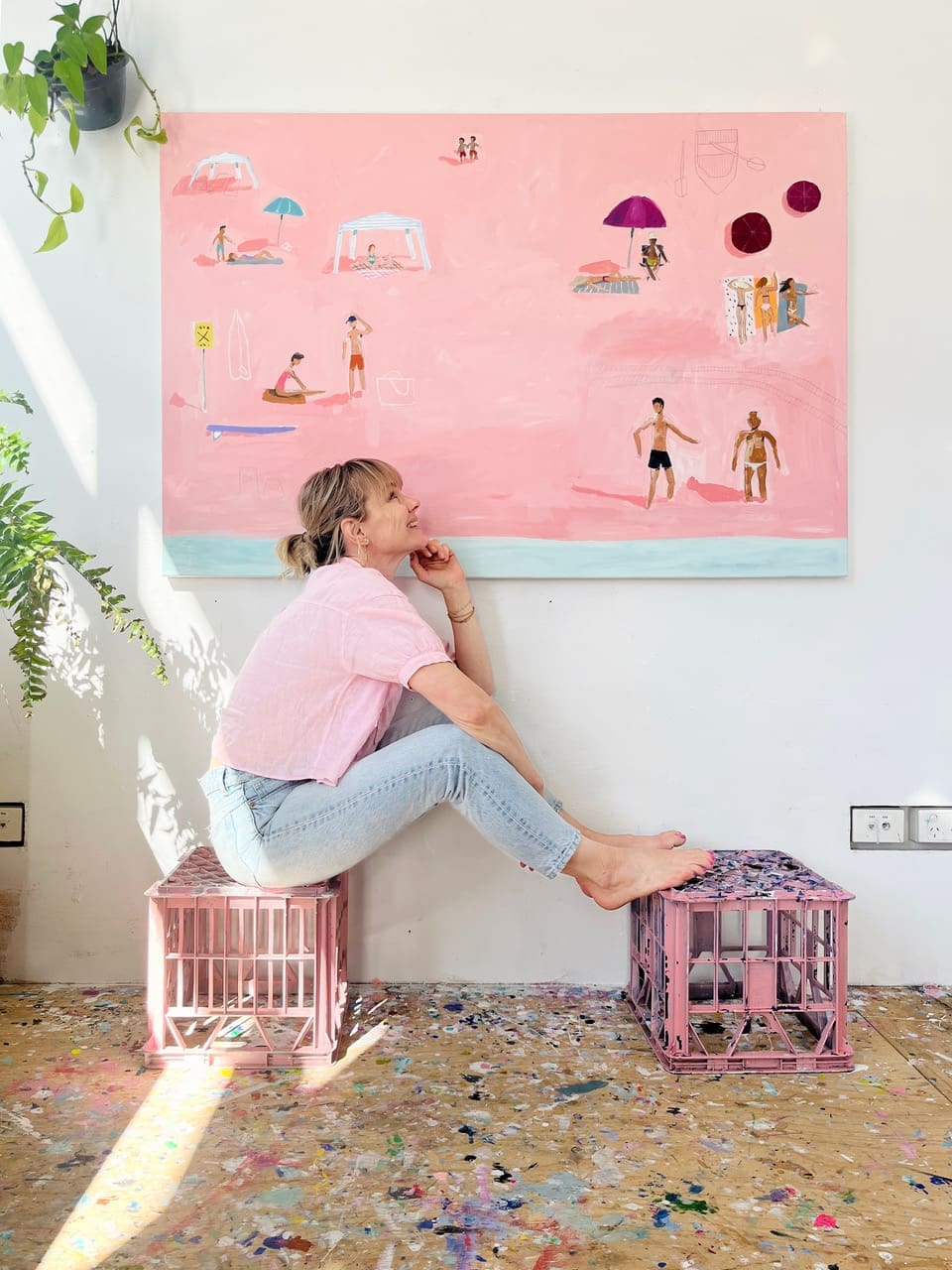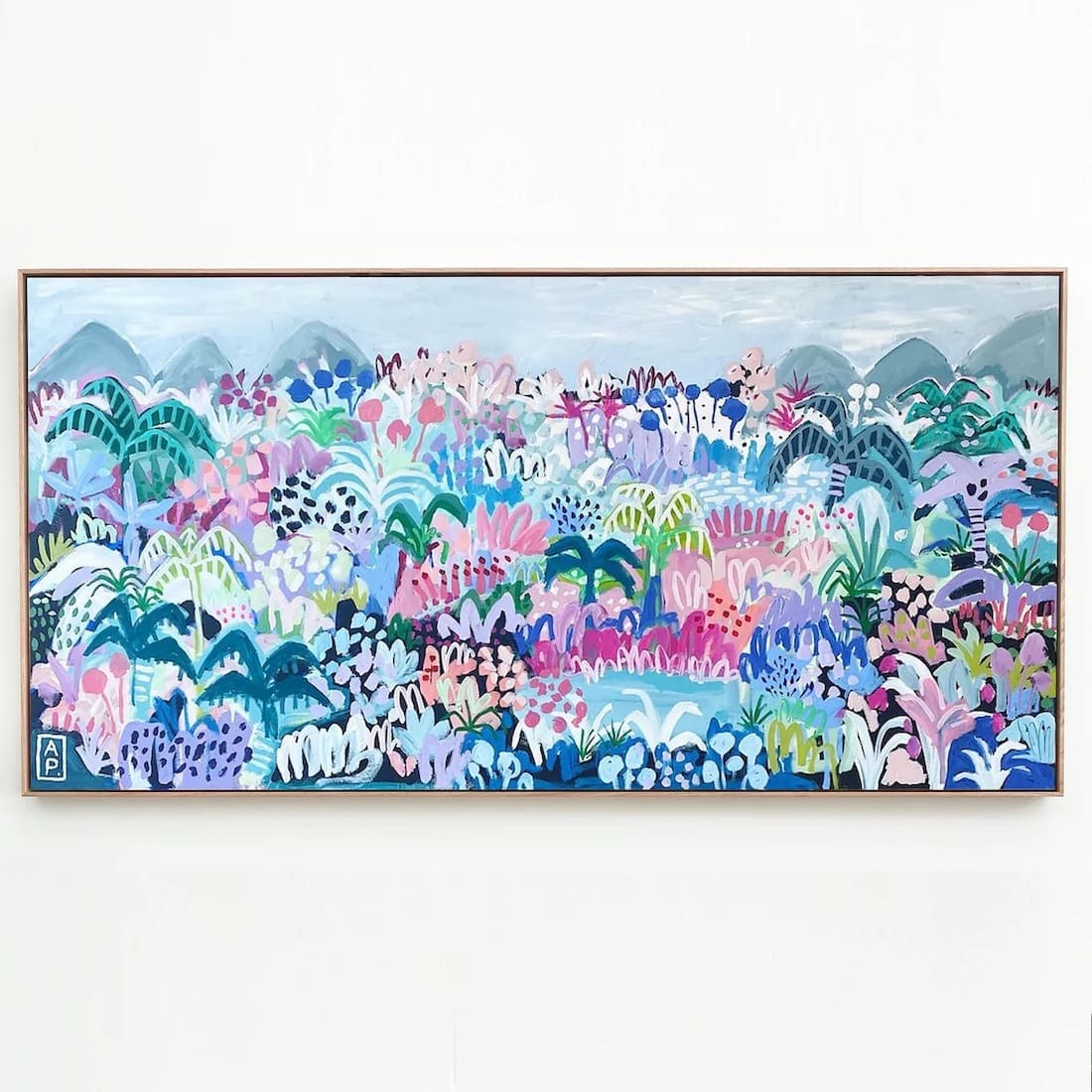 During 2020, Anna leaned into her new found love of painting.
"When the pandemic hit, all of my design work got pulled. I was stuck at home with 4 small children so I started painting whenever I found a moment," Anna recalls.
"My Instagram started to grow and so did my orders! At the end of 2020, I found a local space for lease and I set it up as my own studio gallery, and things just grew from there.
"I now release original artworks each month, have an online custom print shop with over 150 artworks and a line of art-print apparel (Apart The Label).
"Painting started as a side hustle, but it's definitely a full-time job now."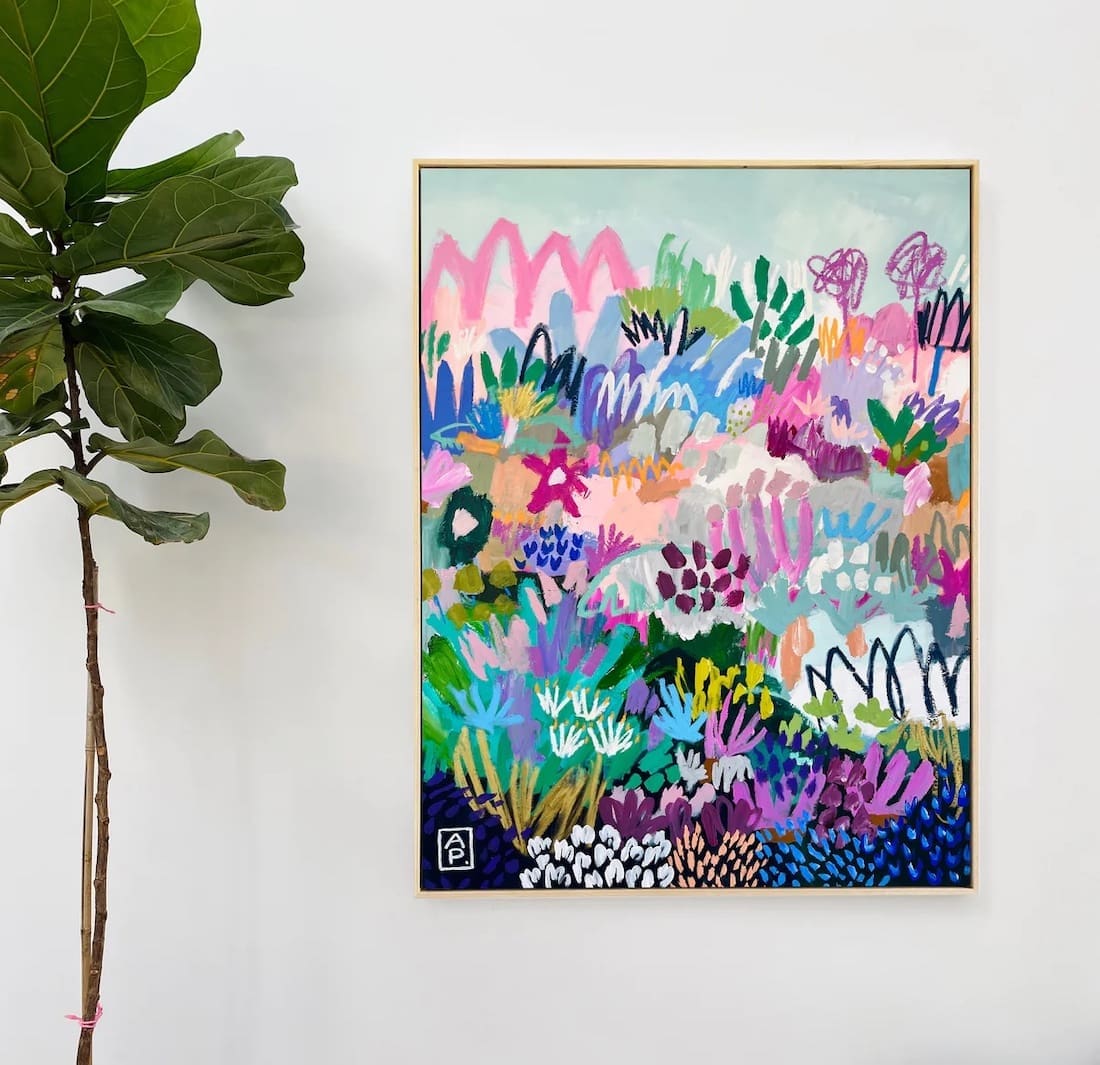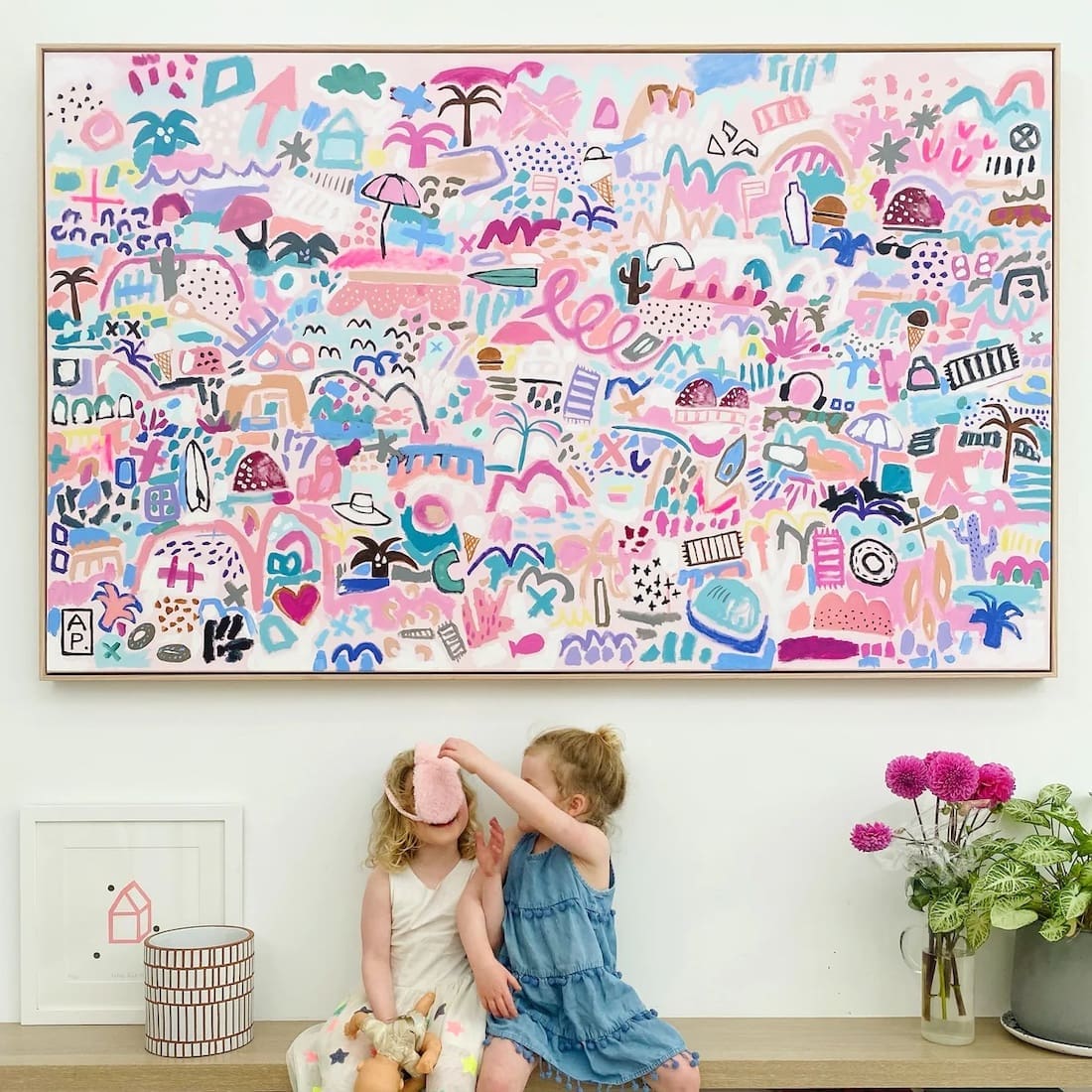 There's no denying that Anna's rainbow abstract art has a serious sense of fun about it.
"My attention span is too short to stick to one style for too long. I'll love what I'm working on, but move on quickly. I'll often end up oscillating between multiple styles. It's worked well, because there is something to suit most tastes.
"I paint what I see," Anna says. "I'm inspired by people, objects, my surroundings, geometric shapes, bright colours and kids literature.
I'm not a planner. I just start painting like a bull at a gate. If I have a fresh white canvas, I just bust it open and start. My paintings are often thick with layers which wouldn't be the case if I were a planner.
When we asked Anna what inspires her colour palettes, her answer just made our day!
"I don't really have anything that inspires my colour palettes. I'm just driven by the goal of making colours not look shit together," Anna laughs.
"I have always struggled with getting colour palettes right. Whenever I add yellow, I hate my work and everything is better when I go over the yellow."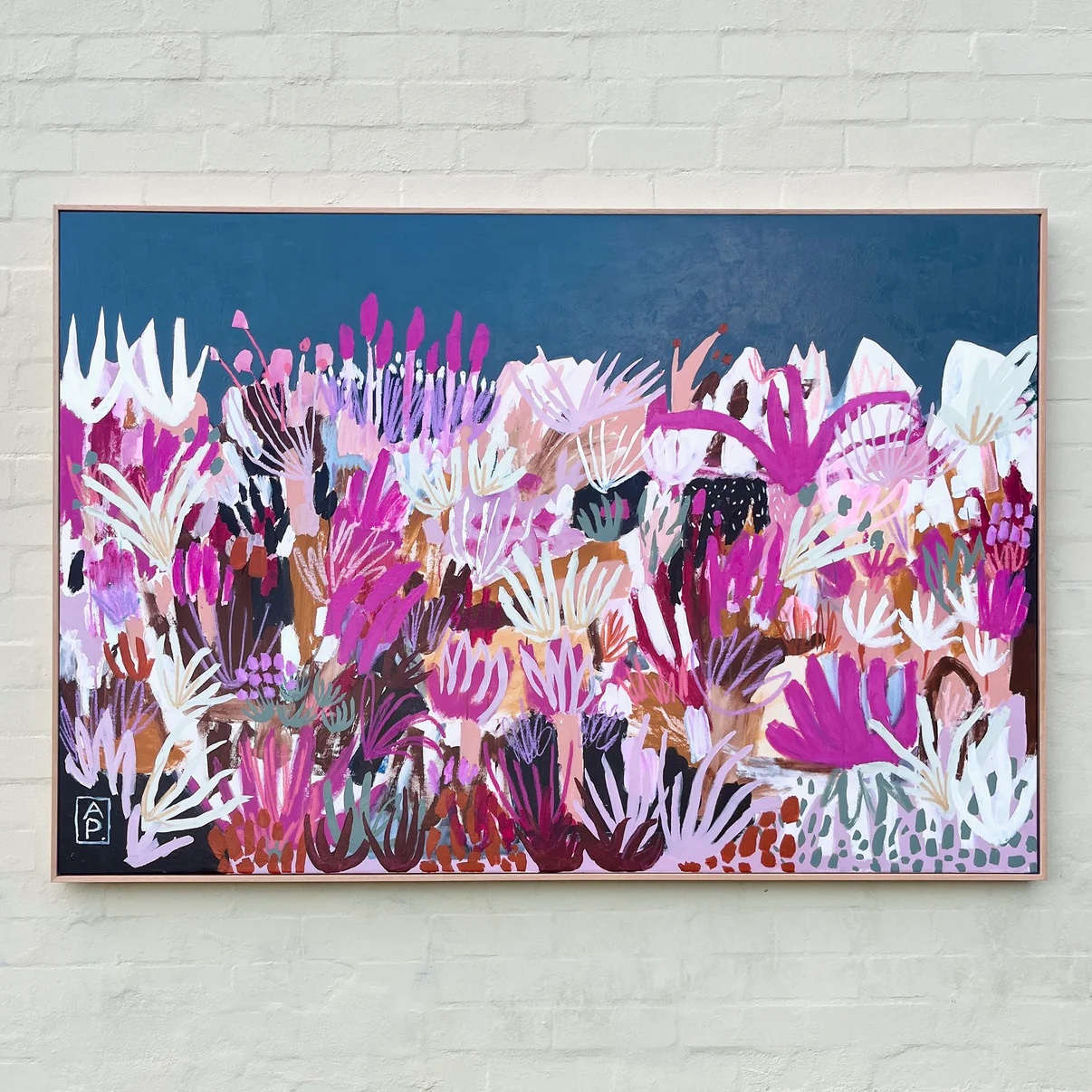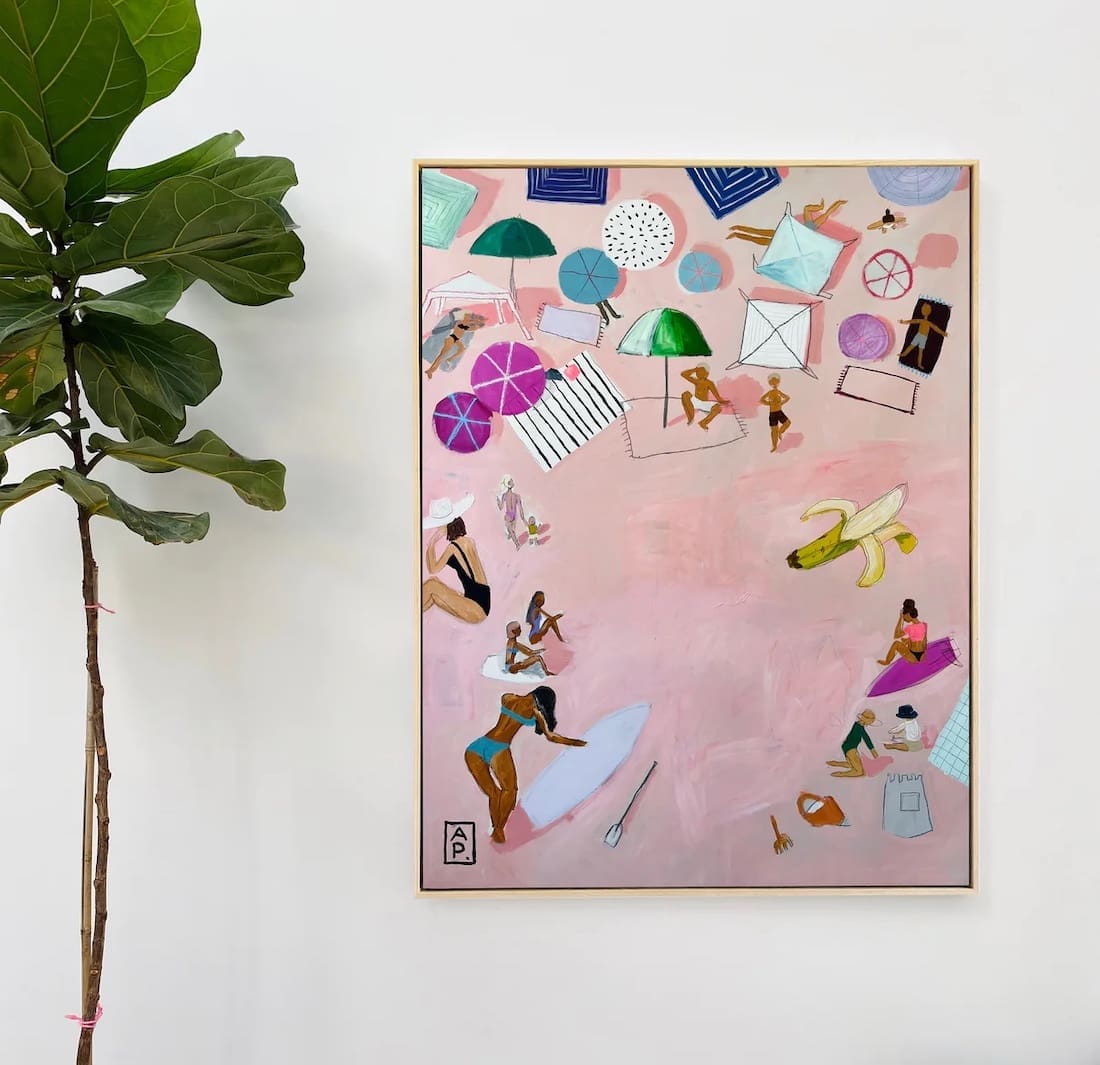 Keen for all to have access to beautiful art, Anna creates originals and prints of her wonderful colourful creations.
"When I have a new original release coming up, I announce it on my Instagram with plenty of notice.
"My online custom print shop is a great option for those working with a budget. We use the same canvas and Australian timbers that my originals are painted on," Anna explains.
"They're handcrafted in Mornington, Victoria. We print with archival inks on canvas (or cotton rag paper) and deliver them framed. The quality is so exceptional that it's difficult to tell a print from an original."
How much fun are the rainbow abstract art pieces from Anna Price Art?! To discover more of her colourful pieces and see what other adventures she is up to, visit her website or give her a follow on Instagram.