This week we tracked down one of our all-time favourite new artists — Annie Everingham — to find out what inspires her and where she is heading next. Annie is a Newcastle-based artist, freelance illustrator and textile print designer, and we're sure you'll love her abstract works as much as us!
Related article: Discovering the beautiful and unique embroidery art of Fleur Woods
Related article: The organic strokes and geometric shapes from abstract artist, Prudence DeMarchi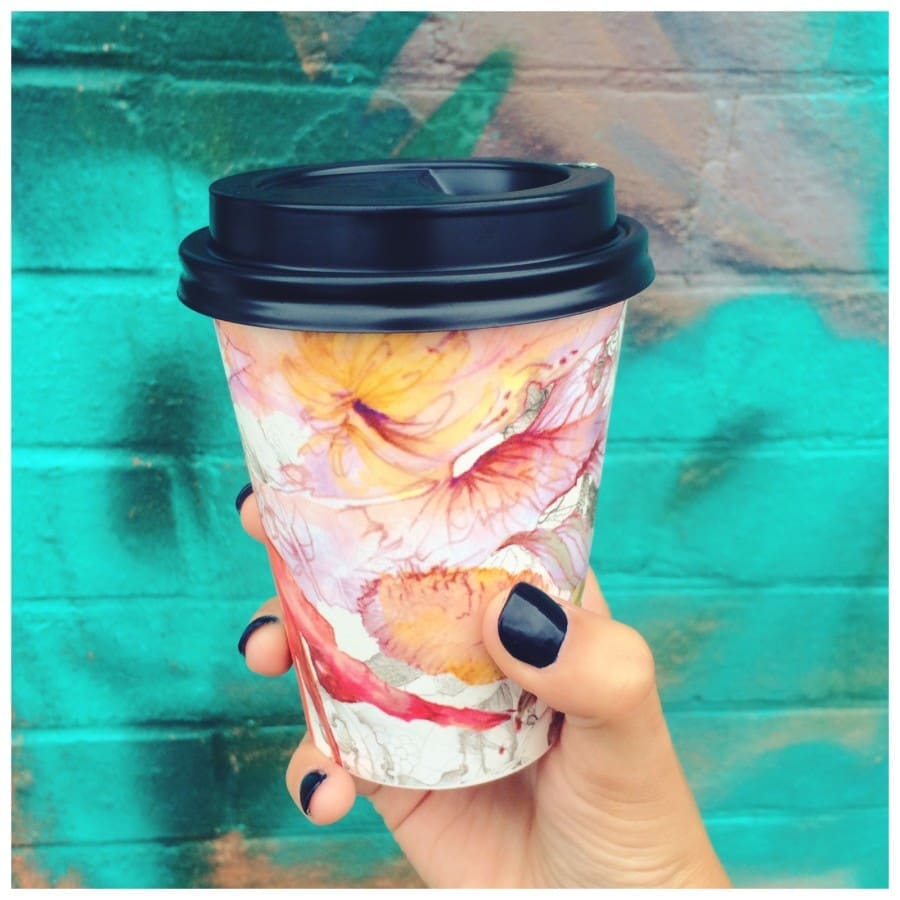 We originally discovered you on Instagram when we saw your artwork feature on a coffee cup — a recent collaboration with Okyo for BioPak in their art series of coffee cups — can you tell us how you got involved in that project?
"Art company Okyo approached me to submit a design around the theme of nature for the BioPak project. I submitted a floral print I had designed for a swimwear project and was selected as one of the six artists for the collaboration," says Annie.
Has that project given you more exposure or opened up new opportunities?
We want the inside scoop — do you have any other collaborations or new projects coming up that you can let us in on?
"I've been approached by a few well-known fashion and textile design companies this year about doing some collaborations and commission work but nothing has been finalised just yet.
"I was awarded the Design Student of the Year in the NSW category for textiles by the Design Institute of Australia and my prize was an opportunity to work with the highly regarded textile company Tappeti in transforming one of my designs into a contemporary rug design. They will manufacture the rug and sell within their collection.
"Any exposure to industry, small or large, is so valuable to me."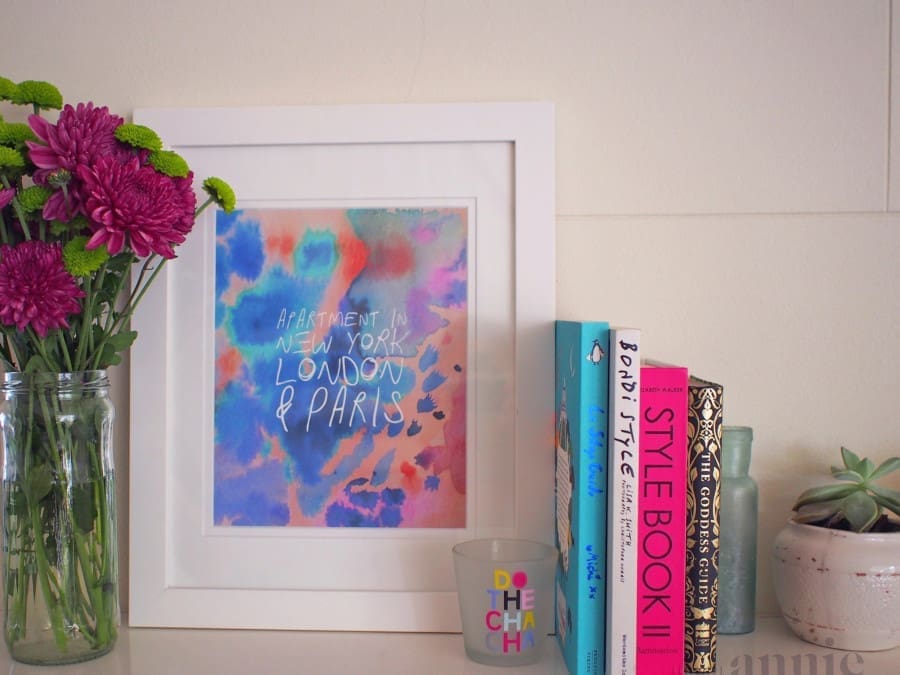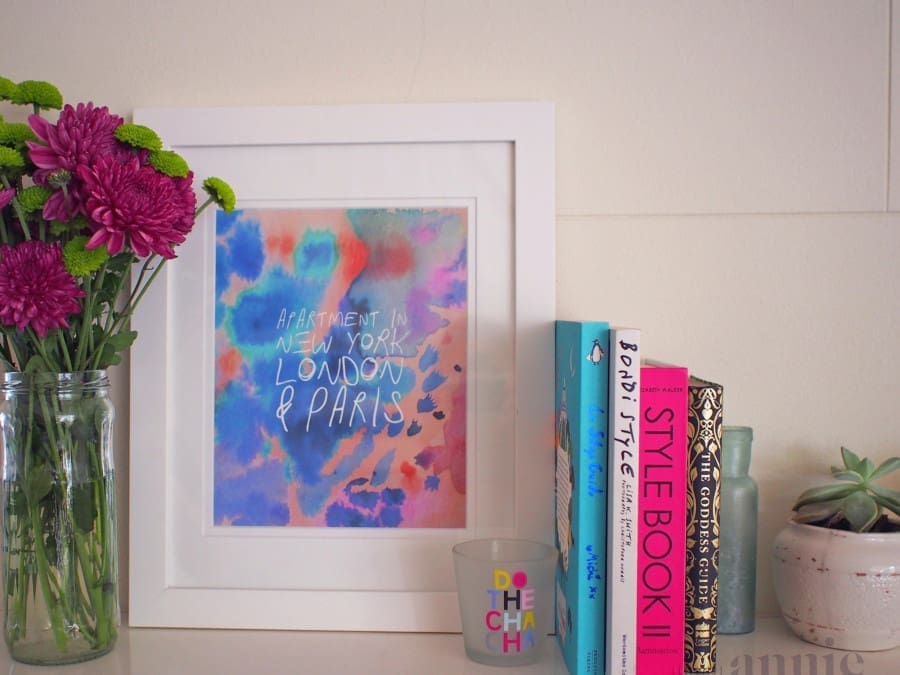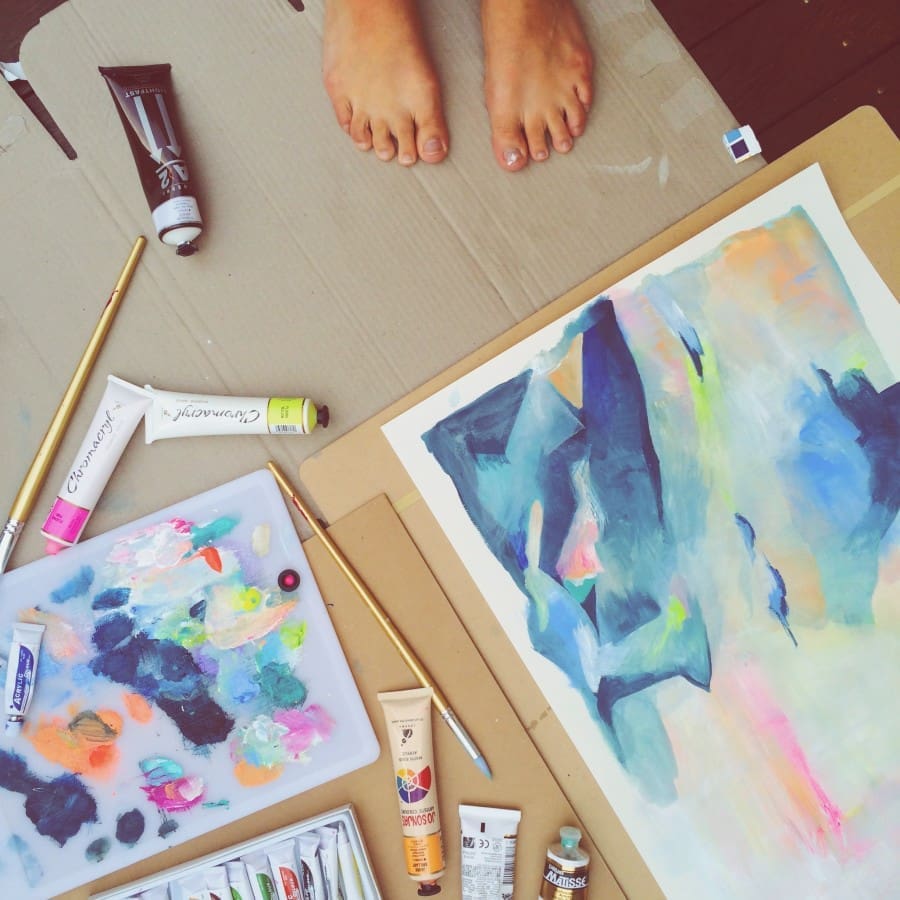 Of all your artwork, we most adore the "Fairy Floss" wall print! What inspires your art and dreamy colour palettes?
"Playing with colour and experimenting with how colours and textures works together, and how colours change when you blend them digitally, is what I love the most. I also really enjoy creating beautiful wall prints that are accessible for people to buy because everyone loves displaying artwork in their homes."
Your latest artwork seems to be a lot more abstract and incredibly layered, are you experimenting with new styles?
"Yes, I spent a year focussed on nature and drawing flowers and now I'm taking my art into a new direction that's more experimental with colour. I love having a bit more time and freedom to do different artwork and the response has been so positive."
If someone wanted a one-off piece created, can they commission a painting from you?
"I've had lots of requests recently but capacity is a bit of an issue for me at the moment, finding time to create artwork for my online store that I just revamped as well as doing side projects, but I'm definitely considering it for the future."
You also have stationery and textiles in your online shop, will you be branching out more in those areas?
"I've got a few things in the works at the moment — scarfs will probably be next. I also have a new range of bigger and better cushions coming out soon!"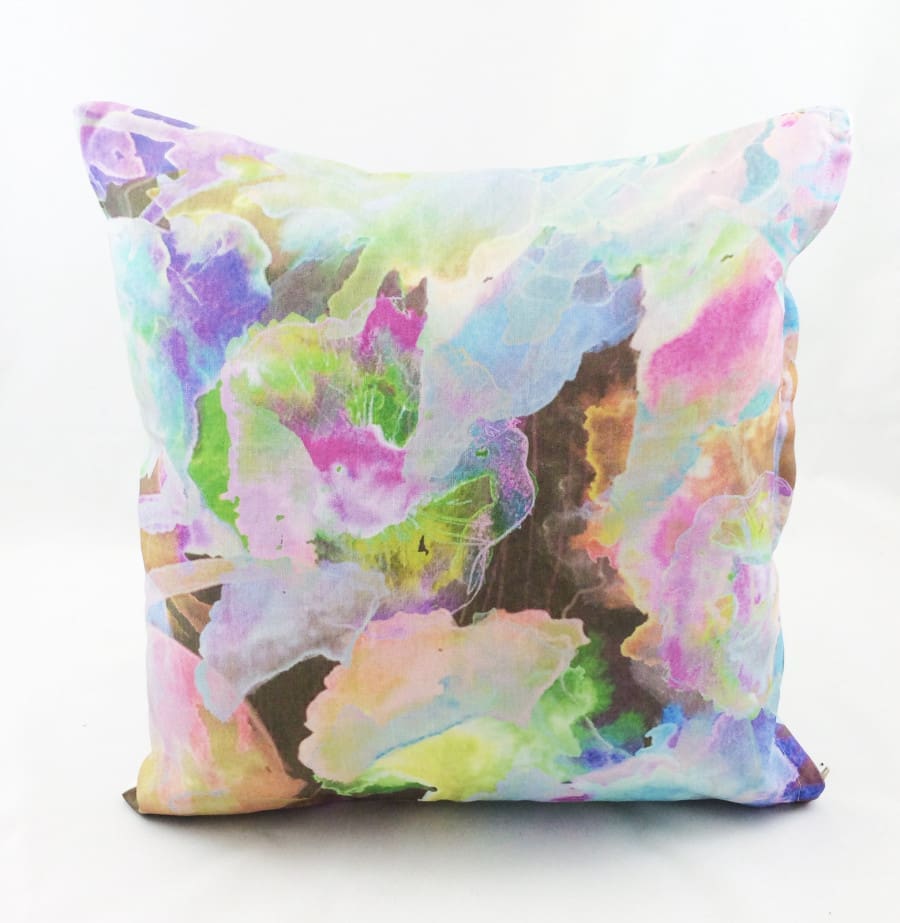 We always believe you should dream big, what are your big dreams for the near future?
Thanks so much for taking the time to chat with us today and for sharing your story. You can check out Annie's stunning collection online or connect with her on Instagram. This girl is going places so snap up her art while you can!