Today we chat with Kerri Hollingworth, the interior designer who takes custom upholstery to the next level, creating bespoke works of art out of pre-loved furniture.
Her brand an.ti.quate has a strong focus on 'slow art', sustainability and natural fibres but Kerri's career didn't begin in the art world. We talk with her about how she took her hobby into a full-blown career and find out what's next for this talented artist.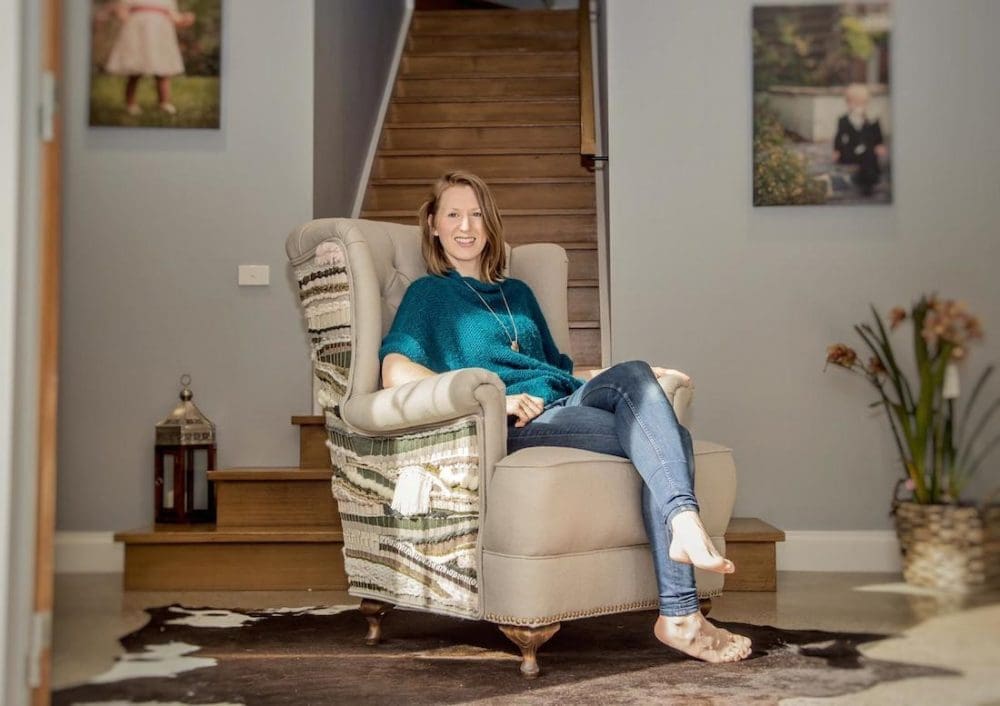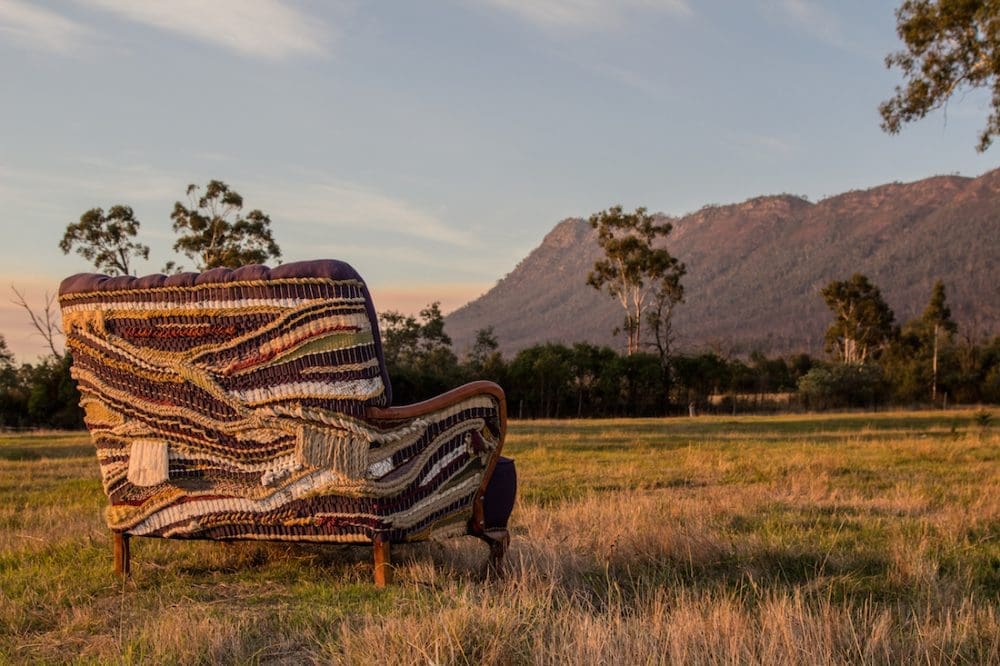 "I started out my career as a flight attendant with Qantas with upholstery just being a side hobby and creative outlet I did in my free time," Kerri says with a smile.
"Living the typical 'shopaholic' lifestyle, I hadn't realised the negative impact I was actually having on the planet until a brief but life-changing conversation with a girlfriend of mine.
"From that day on, something shifted in me, my eyes had been opened and I could no longer live the same way.
"This, coupled with my passion for upholstery, led to the concept of upholstery art. Immediately I knew my business spoke to me on a deeper level, and it was no longer just a 'side gig' — it was something I wanted to build and drive forward."
Kerri is a self-proclaimed champion of sustainability and loves nothing more than to repurpose old furniture into one-off custom pieces of upholstery art.
"The textiles I use in my work are either recycled, reused or 100% natural fibres.
"I am so fortunate to have amazing suppliers that have a high eco ethos and provide 100% natural fibres that are gorgeous and a dream to work.
"My clients are nothing short of amazing, too. They're the kind of people who are drawn to the sentimental, and want a piece of usable art that tells a story, evokes emotion or makes a statement."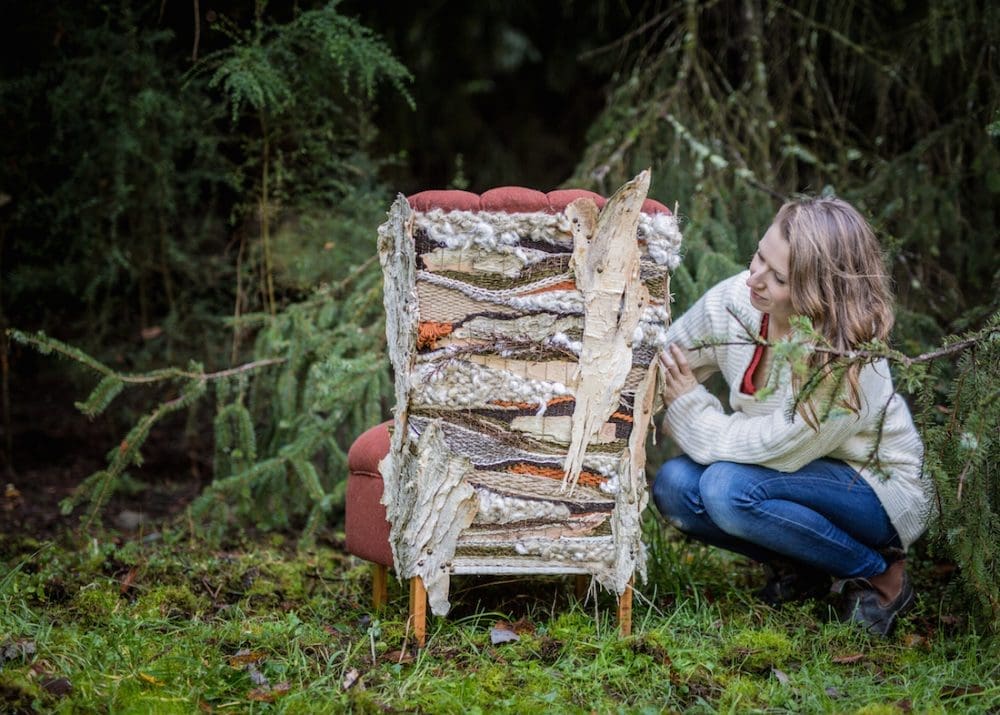 Focusing on repurposing old, often much-loved furniture, Kerri says her work has a sense of 'slow-art' about it.
"In a world of mass production, stressful environments and with everyone so consumed in life it is such an important thing to slow down and enjoy every moment.
"When I first started out in upholstery, I put pressure on myself to learn faster, get through jobs quicker and move onto the next thing. It made work stressful and not all that enjoyable. When I slowed down and put meaning into everything I did, I was no longer stressed or frustrated," Kerri explains.
"Slowing down life and slowing down your art brings with it new levels of awareness in what you can achieve – both personally and professionally."
Inspired by nature, Kerri loves that her pieces tell a story, while considering the environment in the process.
"I draw 100% of my inspiration from nature and from my surroundings. My home is in the countryside just outside the Yarra Valley. There is so much beauty around me, I'm constantly feeling inspired," Kerri says happily.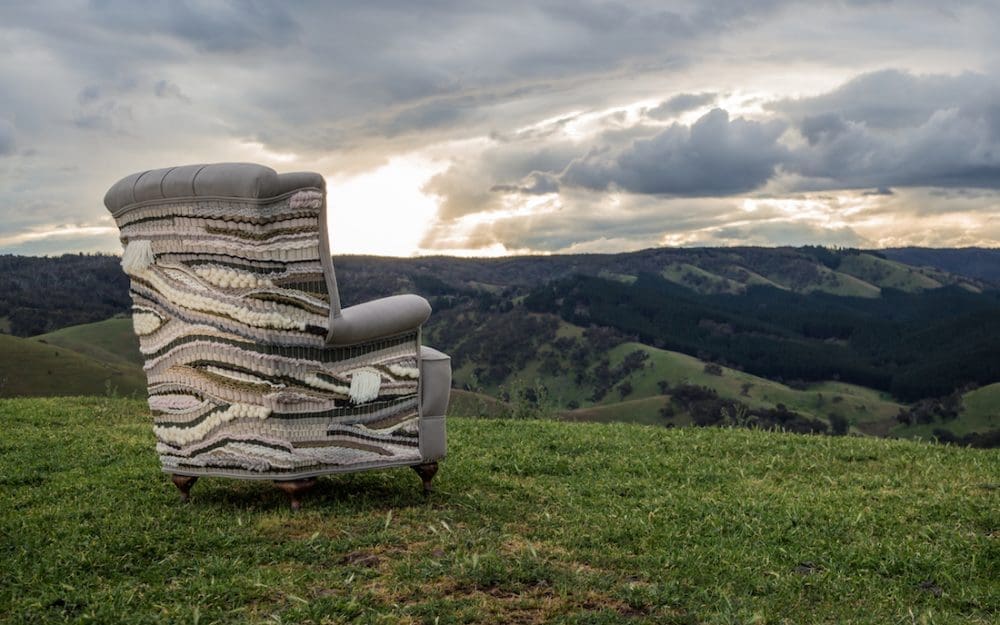 Sustainability is also a key focus for Kerri and her custom upholstery art pieces.
"The sustainability aspect of my art is what lights me up and keeps me going. The moment my core values became an integral part of my creative outlet, it was a huge light bulb moment for me.
"Finding a creative use for all the textile offcuts was the first major change in the business and now I'm constantly thinking of better ways to improve my environmental impact in all levels of the business.
Not satisfied with just repurposing textile offcuts, Kerri has her sights set on even bigger goals for the future.
"There's an environmental aspect of upholstery that has bothered me for years and that's the lack of sustainability around upholstery foam," Kerri explains.
"I would love to research and develop a natural alternative that could be used across the industry. It's an ambitious goal but something I am very passionate about."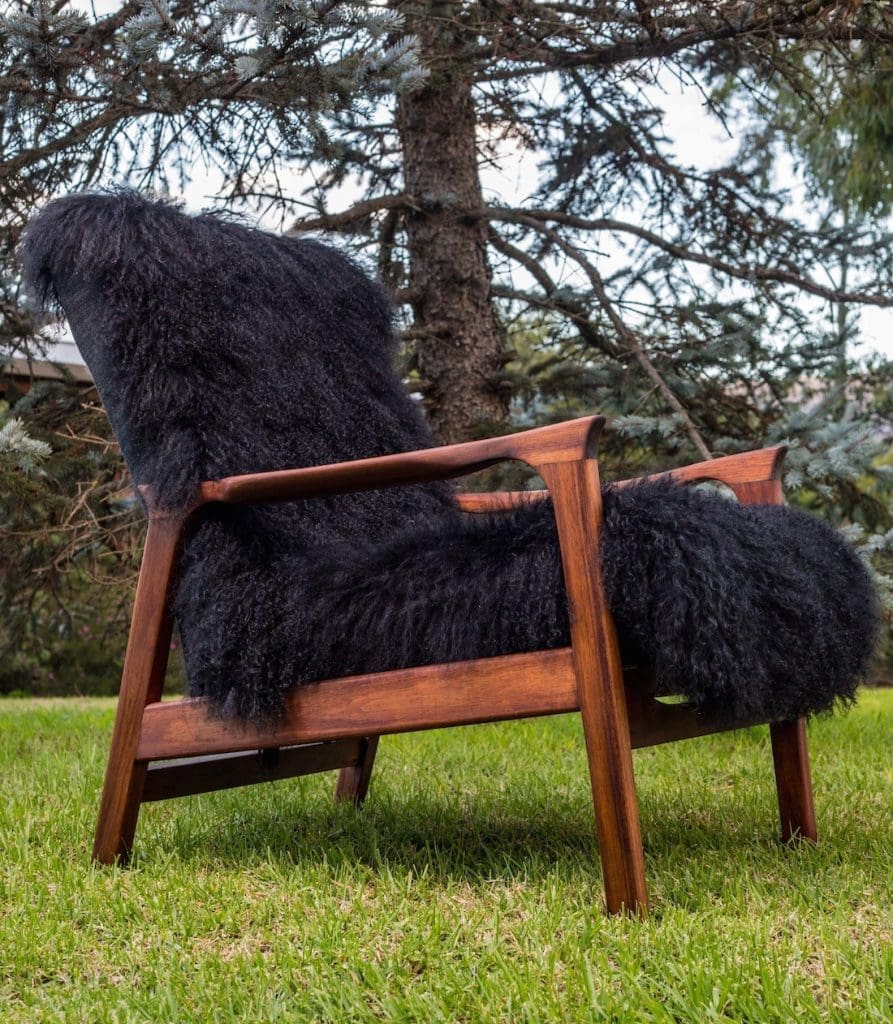 It's clear Kerri is a talented artist but what comes across even more is her incredible heart and soul. Her next artistic venture is something truly heartwarming.
"I love the connection between emotions and art, and at the moment I am looking at building a new area of the business whereby I create artworks such as wall hangings or chairs that are especially in loving memory of someone," Kerri says.
"For example, if you have lost someone special, you may have a piece of their clothing that means a lot to you but you don't know what to do with it. I would use this to weave into an artistic and sentimental piece for the family to enjoy and remember their loved one. It would work as an artistic memorial.
To discover more about Kerri and her beautiful pieces, visit the an.ti.quate website or check out what she's up to on Instagram.