Melbourne artist Kirsten Jackson started painting to create her own version of a fish painting that wasn't for sale.
"I rented a property off my friend for several years and in it was this colourful painting of a fish that I loved. When I moved out I asked to buy it off her but she refused to sell it to me so I blurted out 'I'll paint my own bloody fish then!'," laughs Kirsten.
That was over ten years ago and now Kirsten is an award-winning artist, exhibiting in galleries internationally.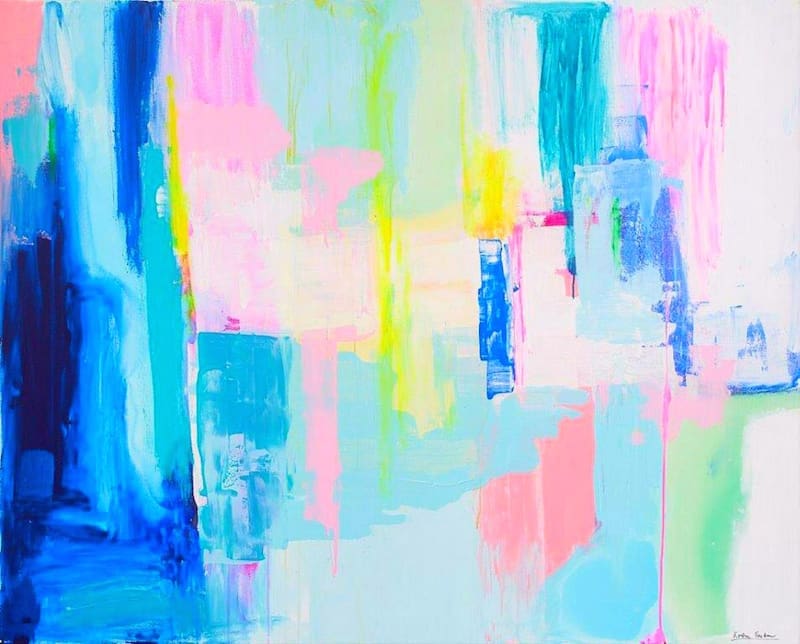 Kirsten didn't just happen upon success — it took many years of persistence and hard work.
"In the beginning all the galleries would say 'No, no, we can't sell that!' and no one was willing to exhibit my art.
"I eventually found a gallery that said 'No' but that there was one bit of the painting they liked. So I kept working on the painting and bringing it back to the gallery — I must have gone back 10 times!
"The gallery owner said he's never had an artist come back so many times but my persistence paid off!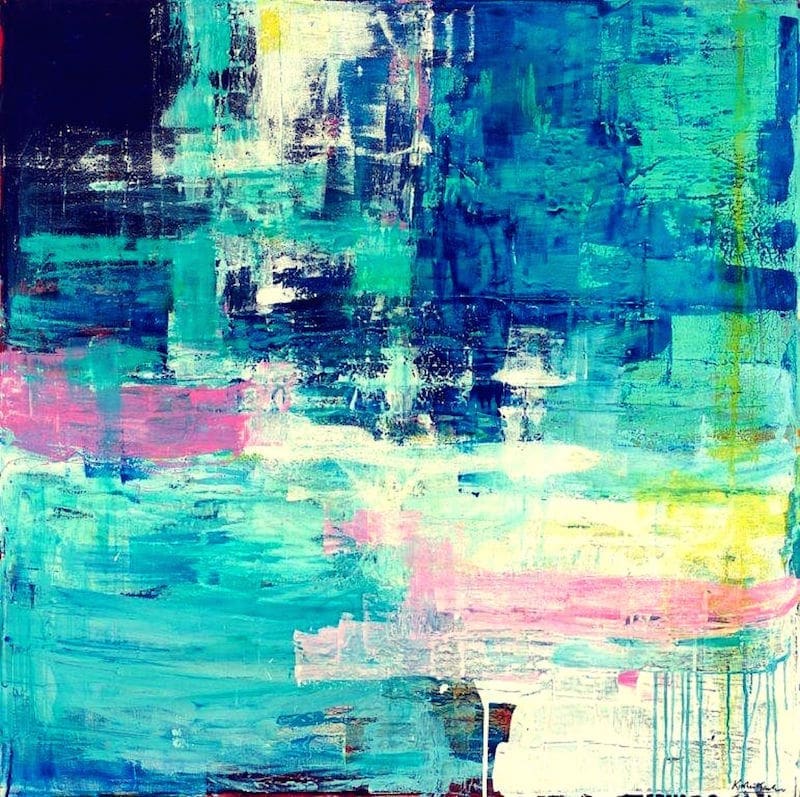 "It was challenging in the beginning.
Something I didn't realise as a new artist is it takes many years for successful artists to create 'that look' and a lot of mistakes, learning and experimenting along the way.
"My first art show was Canterbury Art Exhibition. Nothing sold.
"I entered the exhibition again the next year and nothing sold.
"But I kept at it and now ten years later, I am going to be the featured artist at the 2015 Canterbury show — just don't give up!"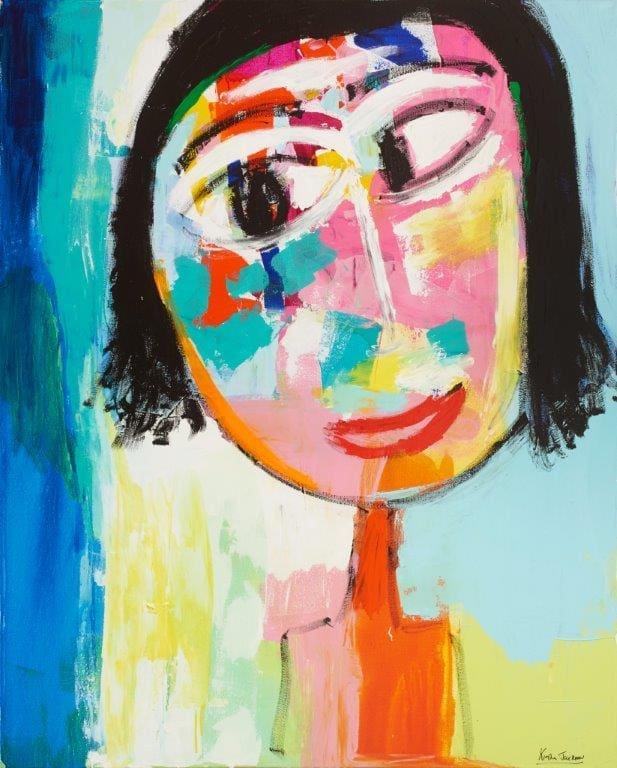 Amongst Kirsten's most recognizable works are her 'Happy face' paintings.
"My dad died when I was three and when I was 14 my mum died. It was really hard when she died.
"I drew a happy face of her to have in my home. It's incredible how much that first face reflected her.
Now I paint other faces to make other people happy. I love them — they're really strong pieces.
"I only ever paint one face painting per show and they're always the first to sell.
"I receive the most amazing emails from people who have bought my paintings over the years. A mother emailed me recently to say she had lost her child and that the happy face painting is the only thing making her happy.
"It's the best feeling to know you are helping other people. I love it and people love my art."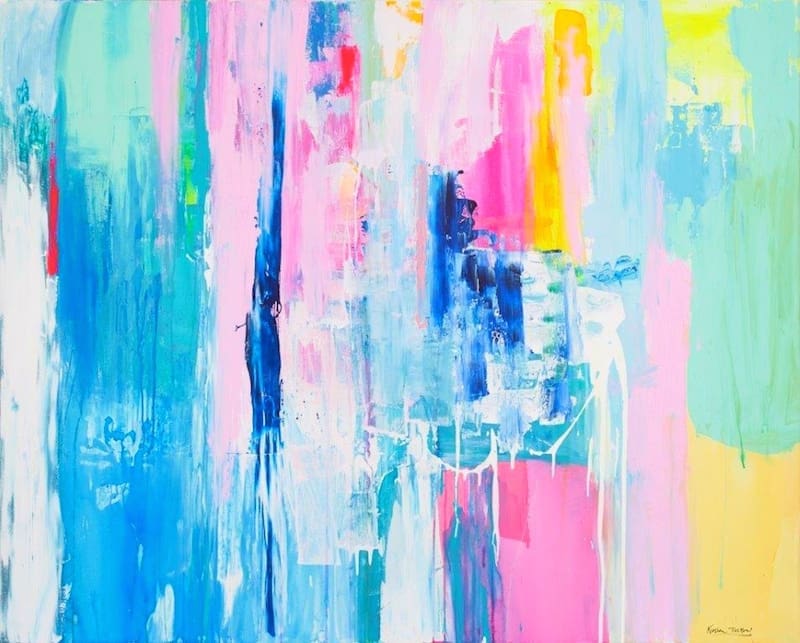 Most of Kirsten's paintings are bold abstract works that layer colour upon colour.
"I love colour so much.
"There's no thought going through my mind when I paint. I work intuitively.
"Sometimes I can create a piece in hours and sometimes it takes days.
"I sit with every piece in my home for at least a week before I let them go.
"Sometimes I think 'No, I need to do something with it' and I'll bring it back to the studio to do more.
"The feedback I get from clients is that the paintings look even better in real life and they're even more happy with the painting than they expected."
To find out more about Kirsten or to see more photos of her works, visit her website.