When the world feels a little topsy-turvy (something we can all probably relate to at the moment) you just need a pop of fun. That's where the bright, happy and colourful paintings from Anna Egberts come in.
A little ray of sunshine that just makes you want to smile. Take a read as we chat with this talented painter and newcomer to the Australian art scene.
Related article: The bold and the beautiful: A chat with artist Samantha Hobbelen
Related article: An '80s brick home turned colourful rainbow paradise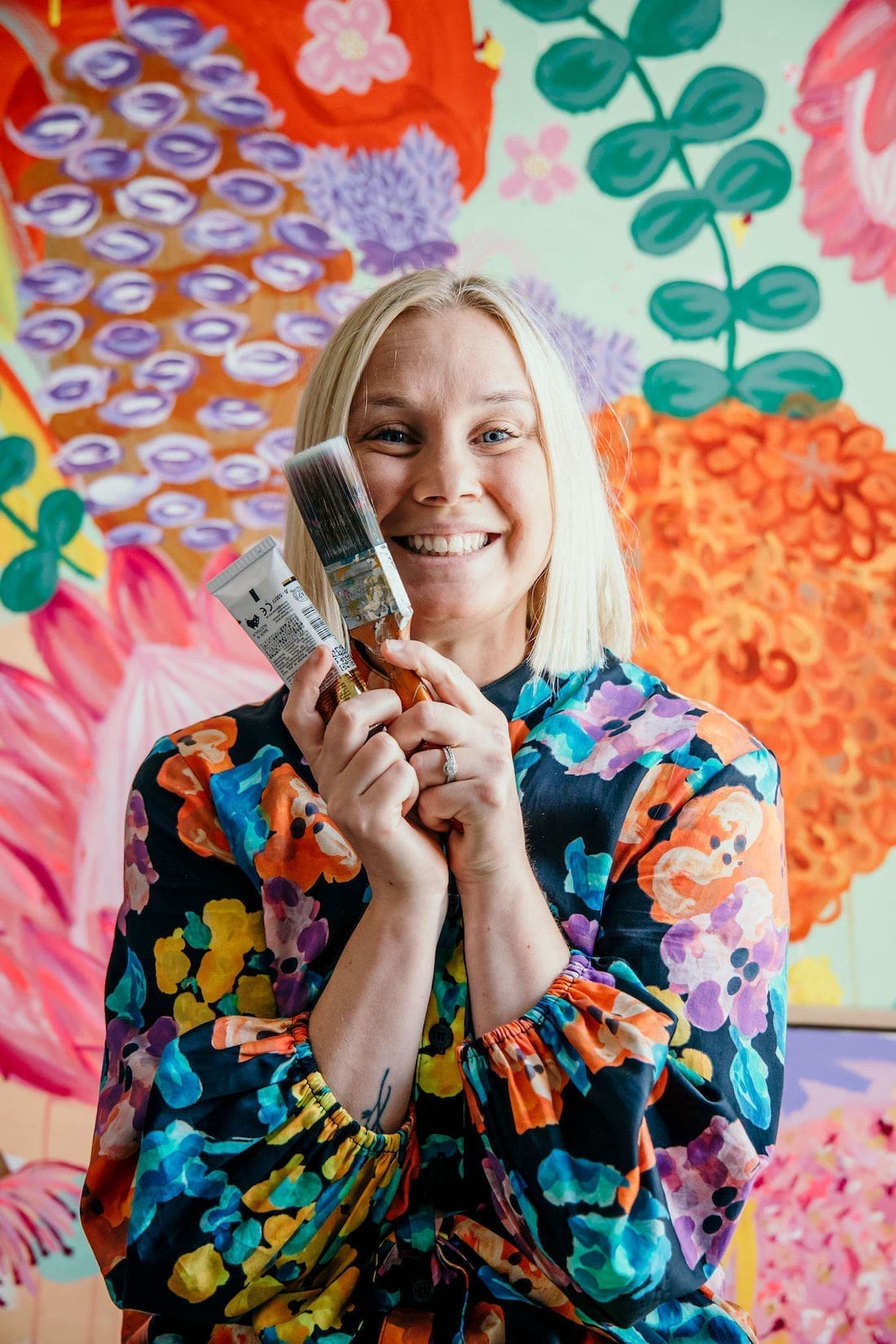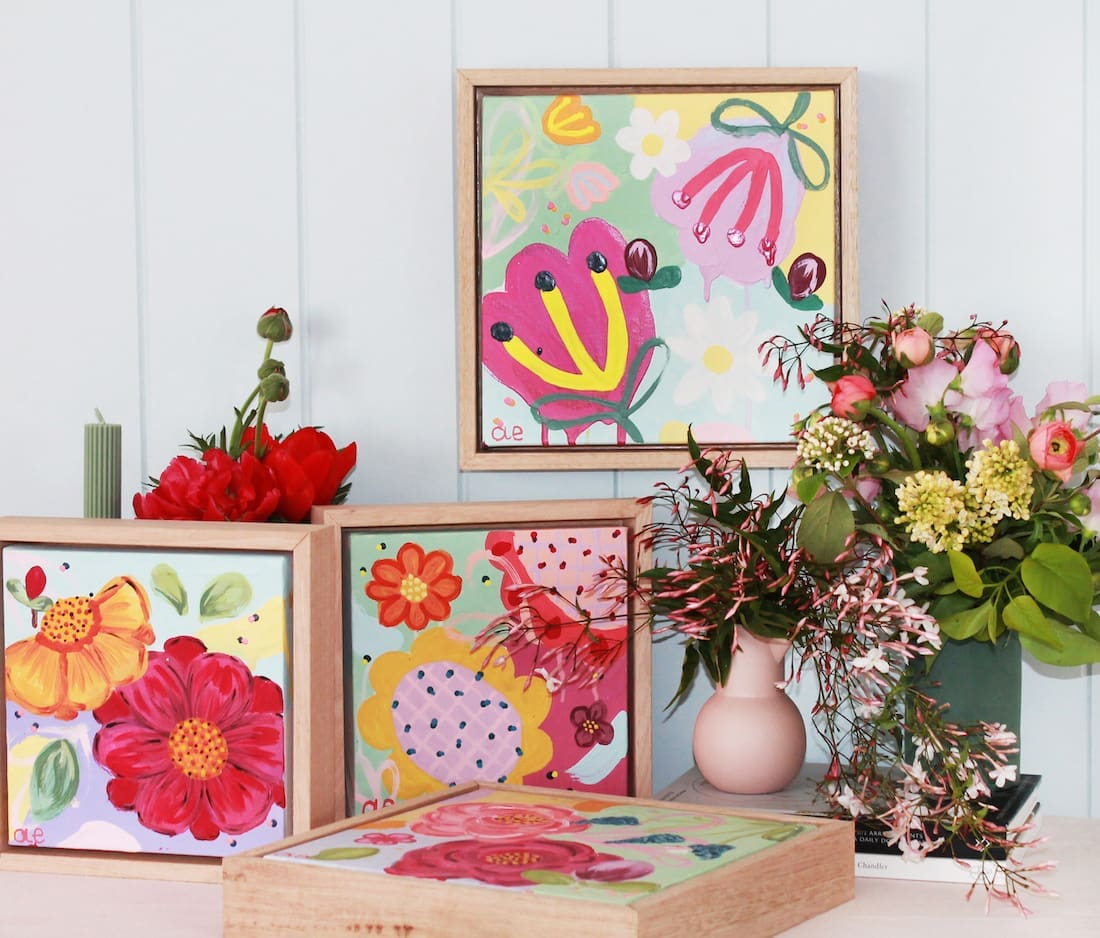 In a truly difficult time bloomed Anna's love of painting.
"I'm Anna Egberts. I call regional Victoria home along with my husband, 2 beautiful children — Charlotte (age 5) and Harry (age 3) — and 2 beyond crazy black cocker spaniels!" says Anna with a smile.
"As cliché as it sounds, it was the stress and anxiety of 2020, that threw me into painting. My friends and I had planned a 'pissy paint party' and due to lockdown, it got canceled.
"I had all the supplies at home, so I just picked up the brush and completely fell in love with it. I'd painted before, but this time it calmed my soul and bought me so much joy.
"I shared some pieces on social media and got such a wonderful response that I just kept painting. I used to watch my Nana paint, and I now understand why she loved it so much. It's such a soothing and fulfilling art form.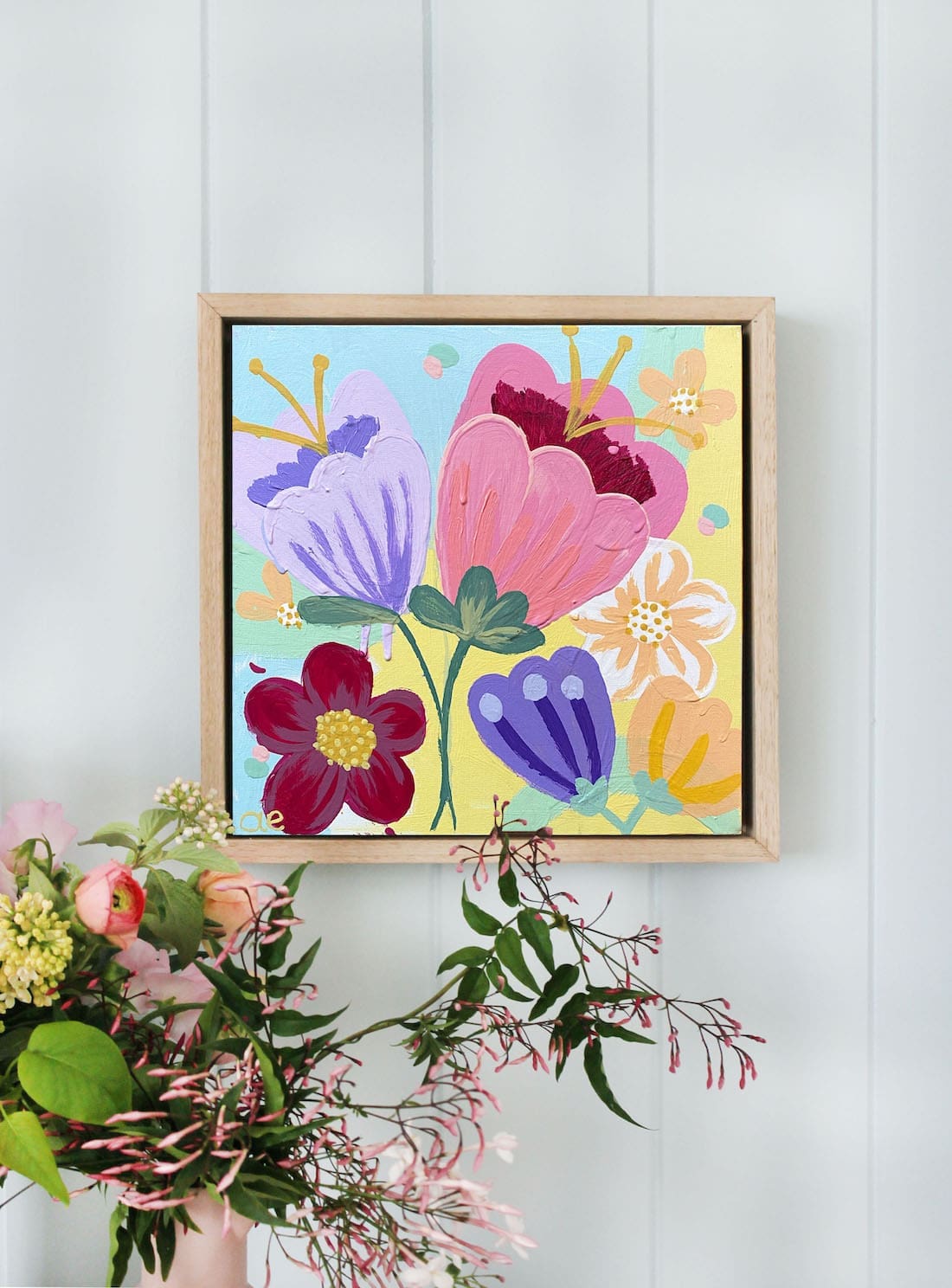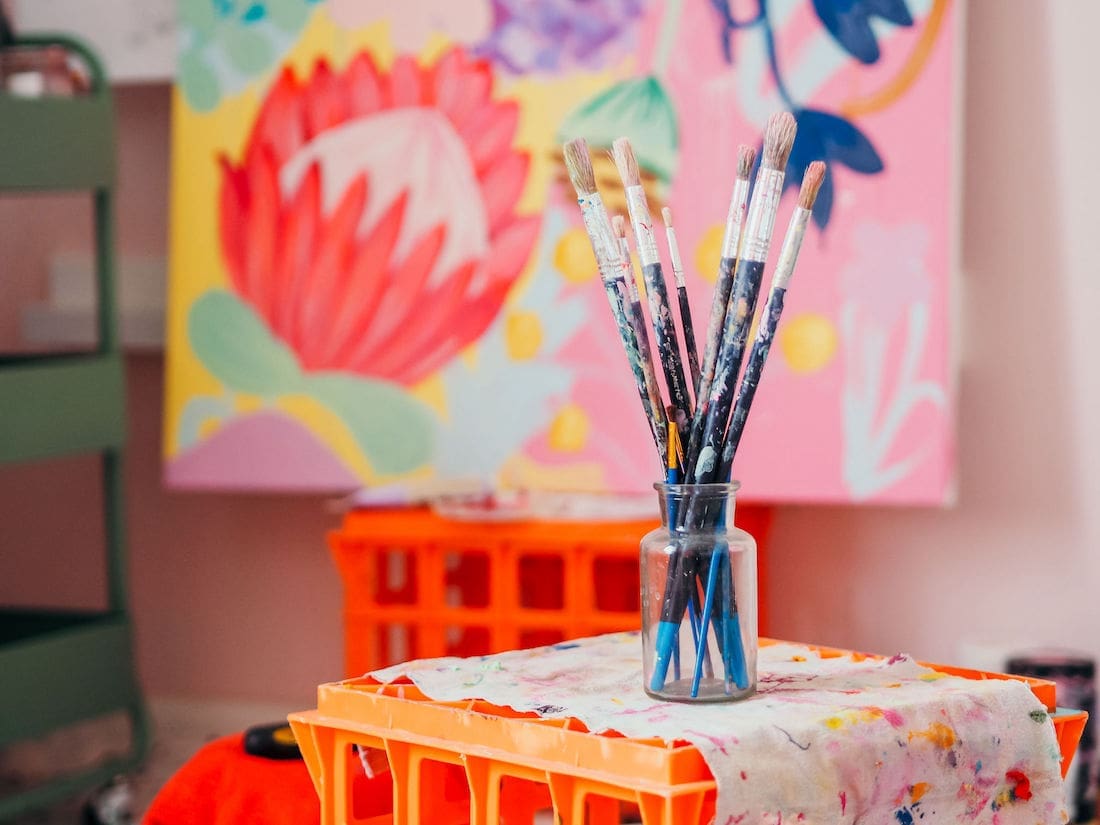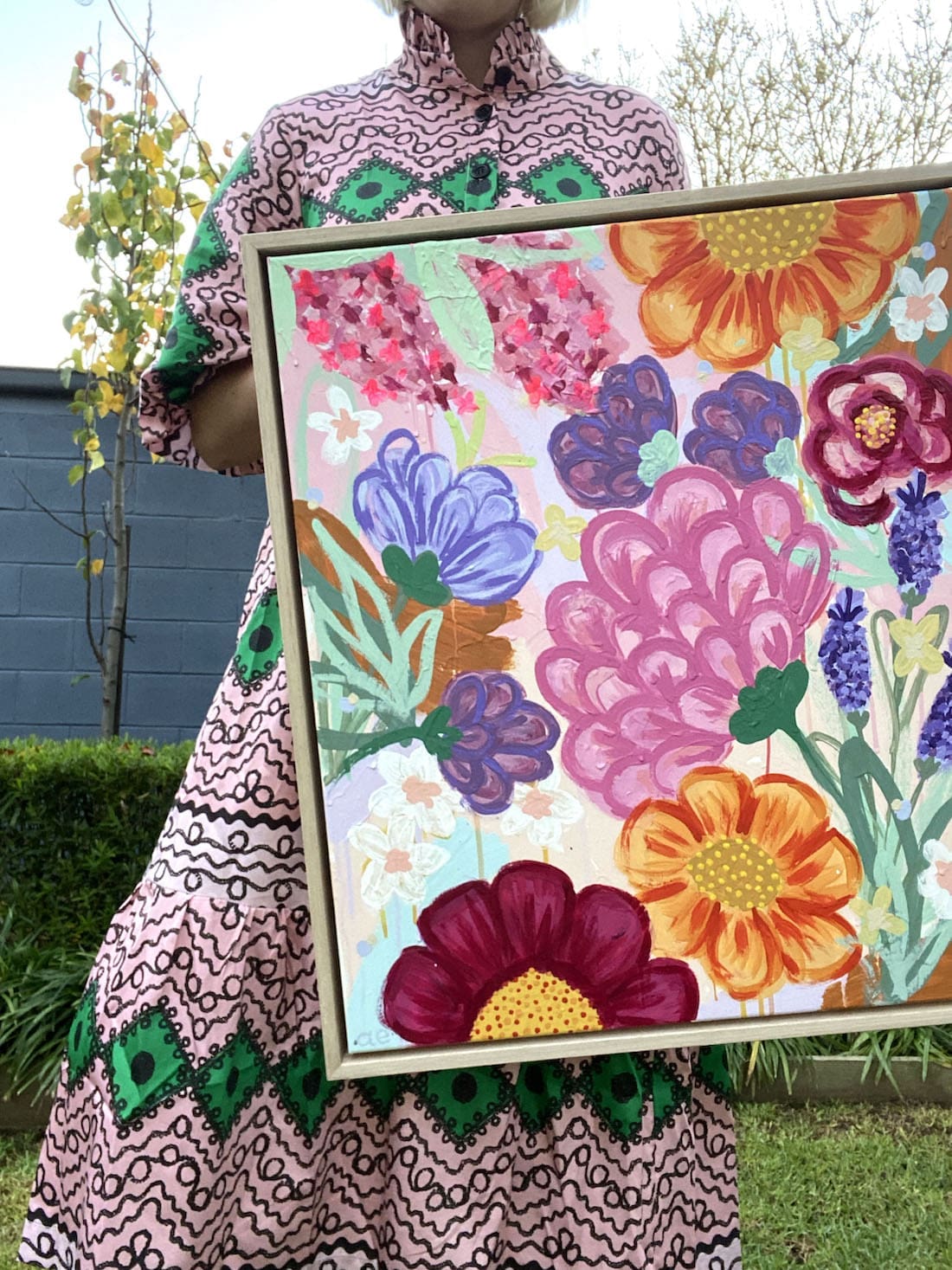 There's no denying her bright and colourful artworks evoke joy.
"It's safe to say I love flowers! Colour pulls on my heart strings… It brightens my day and just makes me happy," says Anna,
"Flowers and colour are my absolute favourite things in the world! I'm inspired by anything that involves blooms, foliage or nature.
"When choosing colours, it's usually how I'm feeling on the day. Pink is such a joyful colour. That's why it often features in my artworks in some shape or form.
"When it comes to my art, my greatest hope is that it brings a sense of happiness and joy to its new owner. My little motto is 'colourful happiness'. I hope that it comes through in my paintings and transfers to the forever homes where my artworks end up."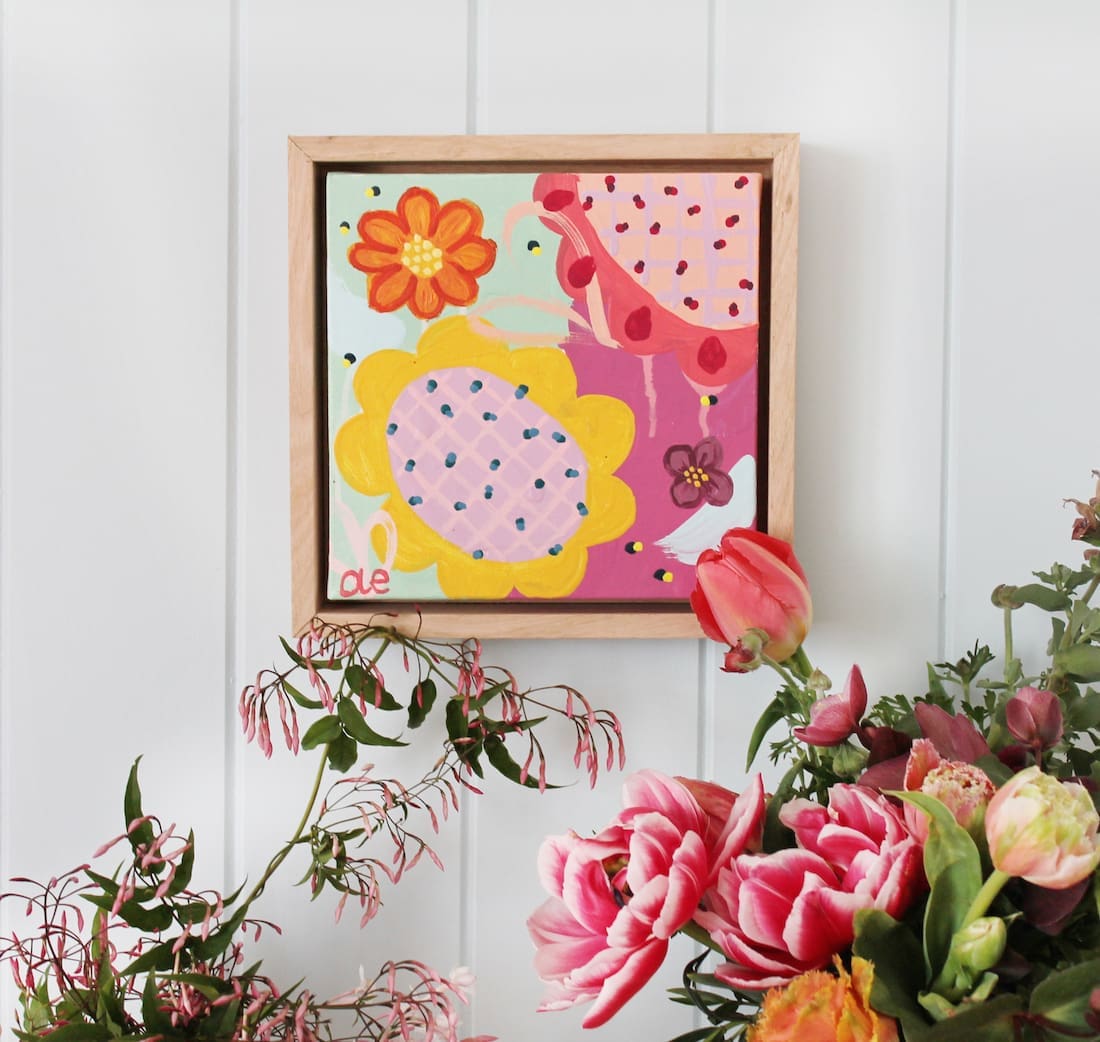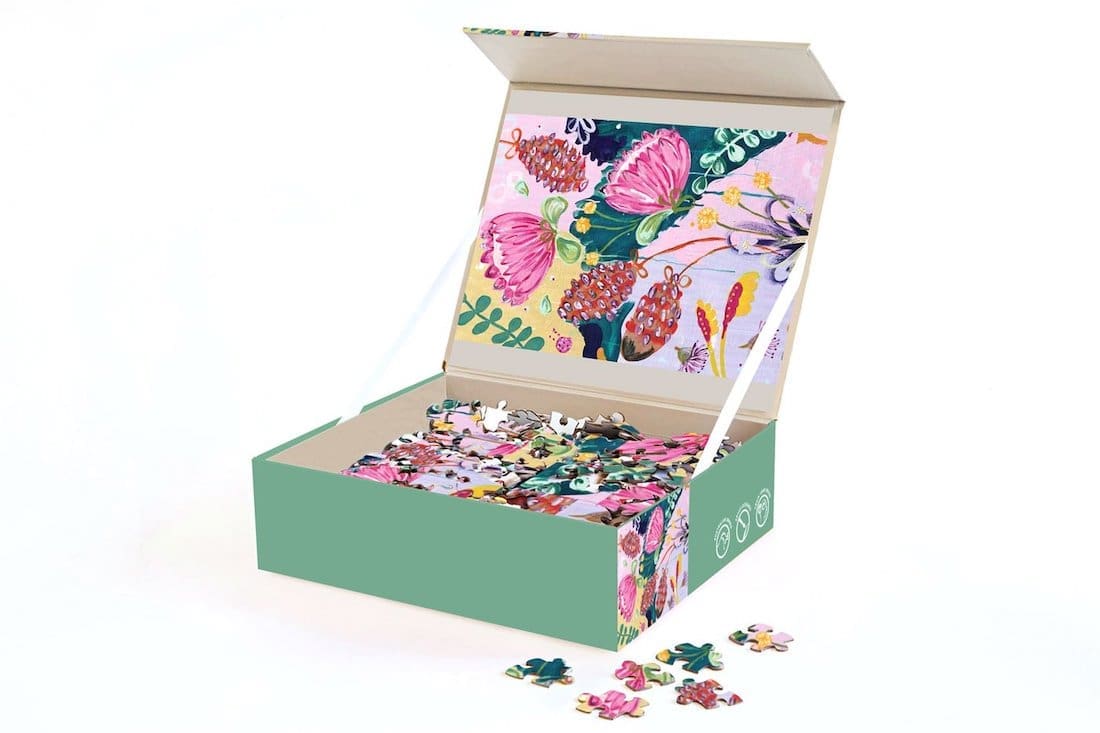 Relatively new to the art scene, Anna has made a serious (and colourful!) splash with her floral collections.
"I still work full-time as a graphic designer. I paint at night when my kids are asleep. There's more to my artworks than what meets the eye and I'm all about practice, practice, practice! I sketch and draw a lot, as I know that's the only way to get better.
"I sketch my concepts onto canvas before I start and then go for it! There are lots of different layers to my artwork, some you will never see. Every layer adds texture and depth," explains Anna.
"Recently my artwork was featured on a Journey of Something puzzle. When I was approached to do that, it was a pinch me moment! What an amazing opportunity!
"I'm also so humbled by each and every stockist who carries my artwork. It's a real highlight for me to know there are retail stores who believe in me and like my artwork enough to stock it."
We loved hearing Anna's inspiring story about how art helped her find something beautiful when the world was flipped upside down. For a list of stockists featuring Anna Egberts artwork and prints, visit her website or take a scroll through her colourful Instagram.