Today we met Emma Cleine — Principal Director, Designer and Maker of Lumiere Art & Co.
Her works feature regularly in magazines like Inside Out, Real Living and House & Garden, and you may have even spotted one of her cushions on the last season of The Block in Kyal and Kara's living room.
With two-week-old baby Beau rocking in her lap, we chatted with Emma about art, textiles, work projects and business development.
Related article: The abstract wonders of artist Jen Sievers
Related article: Jungle green Shibori cushion DIY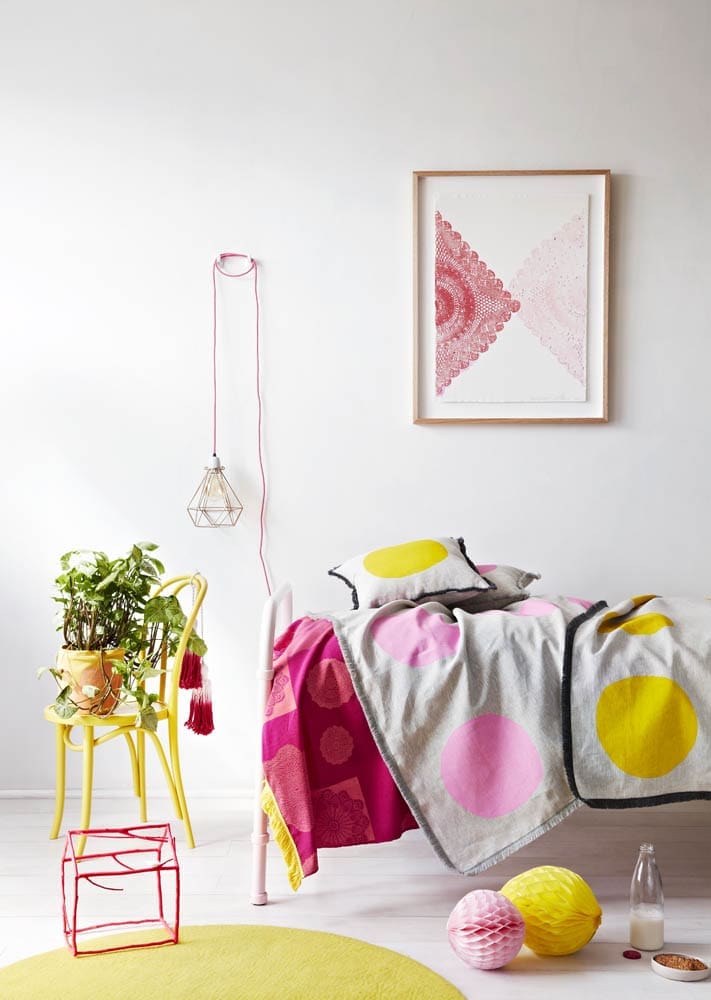 I laughed out loud when I read your bio on your website, you clearly have a sense of humour. Do you inject that into your art?
"Yes. I really feel like I'm not an expert, I'm still learning, so I don't take myself too seriously. Having fun is definitely part of the process," says Emma.
I'm surprised you say that because looking at your artwork you use a lot of complex techniques.
"I am much more confident with prints. It's in textiles that I'm still learning. I tend to treat textiles in the same way as prints where there is a pattern in the middle and negative space around."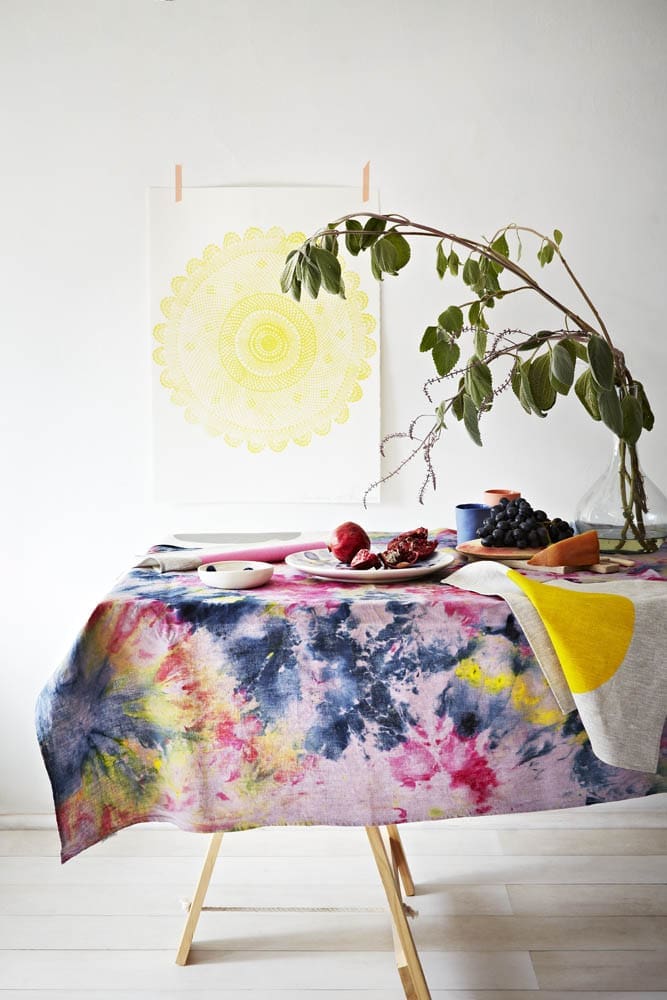 Some of your textiles use ice dyeing which is an interesting technique, can you tell us more about that?
You've been commissioned by major national retailers, festivals, publishers and even fine jewellery. What's been one of your most enjoyable projects?
"The most recent print project I did for Jardan Furniture. It's being framed at the moment. The prints are more geometric with strong use of colour.
"It was quite a technical process where each print has five layers of colour. I also hand painted the frames so they became part of the artwork."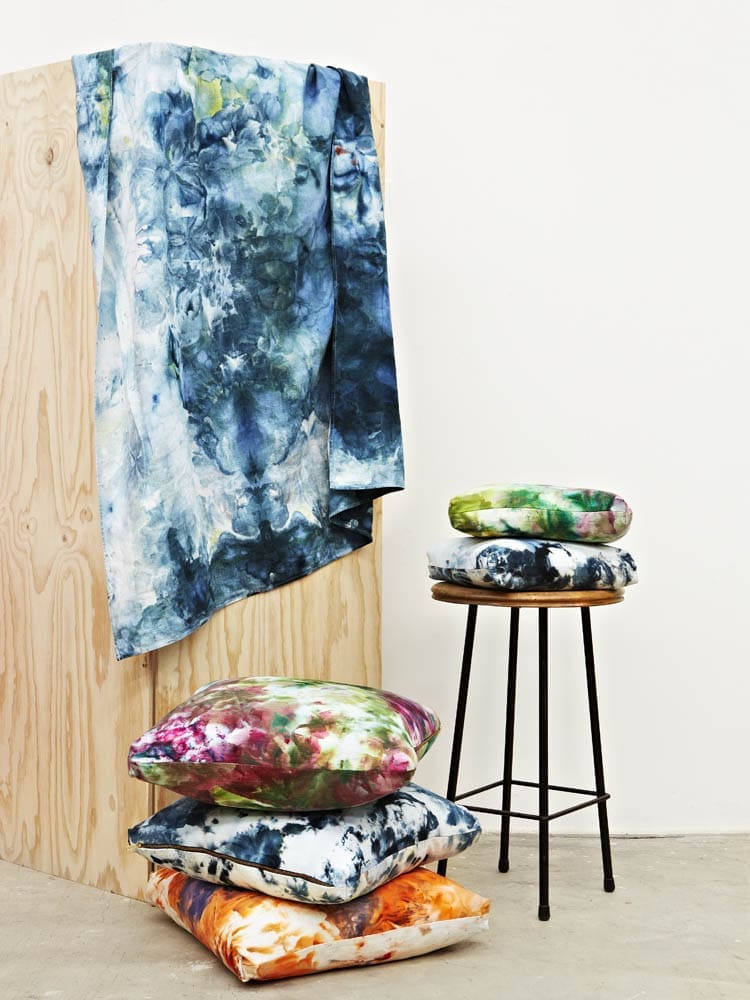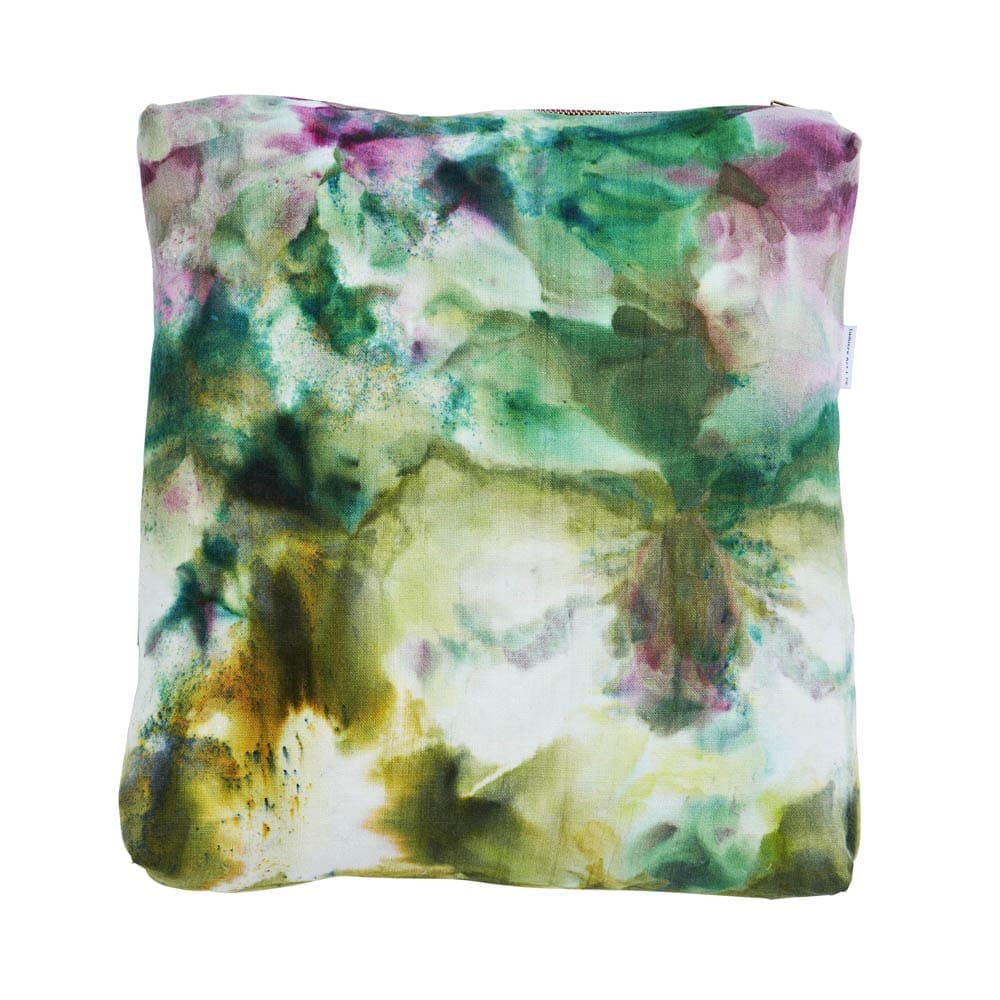 For a relatively new company, only launched in 2010, you've had huge success and are already sold in over 30 retailers across Australia. Can you talk about how you got to where you are?
"Lots of energy to get started. And lots of hard work!
"Also having a sales agent I trusted was important. Julia Green created Greenhouse Interiors at the same time we launched Lumiere Art & Co so we did things together along the way and both built up quite quickly.
"Also surrounding yourself with good people."
Thanks so much for taking the time to chat with us today and for your tips to success. We can't wait to see your collection for Jardan soon!
You can view and shop Lumiere Art & Co's collections on their website or connect with them on Instagram @lumiereartandco.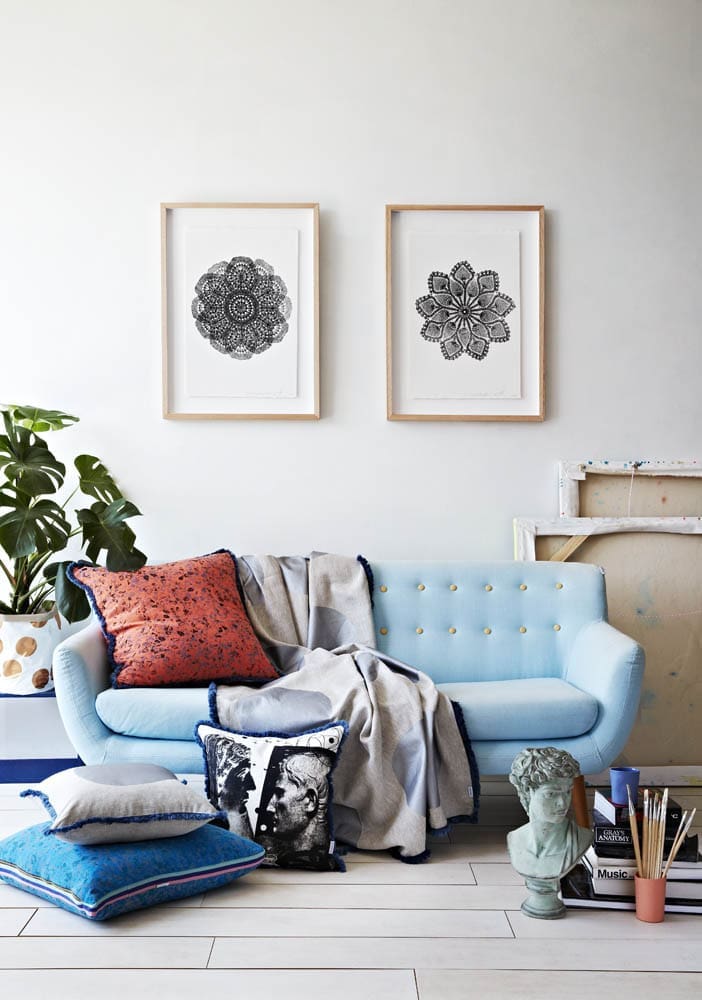 Photography by Armelle Habib and Styling by Julia Green