Aurora Art, a mother daughter duo, create feminine, intricate paintings inspired by their cultural heritage. It's quite clear that creativity and talent runs in the family!
We sat down with Lani Nicholls, Mum, and one half of Aurora Art, to learn how they got started and were fortunate to showcase one of their beautiful paintings on The Block 2021.
Related article: Marcia Priestley: Taking the international art scene by storm with abstract works
Related article: The Block 2021: Week 1 — Guest bedroom reveal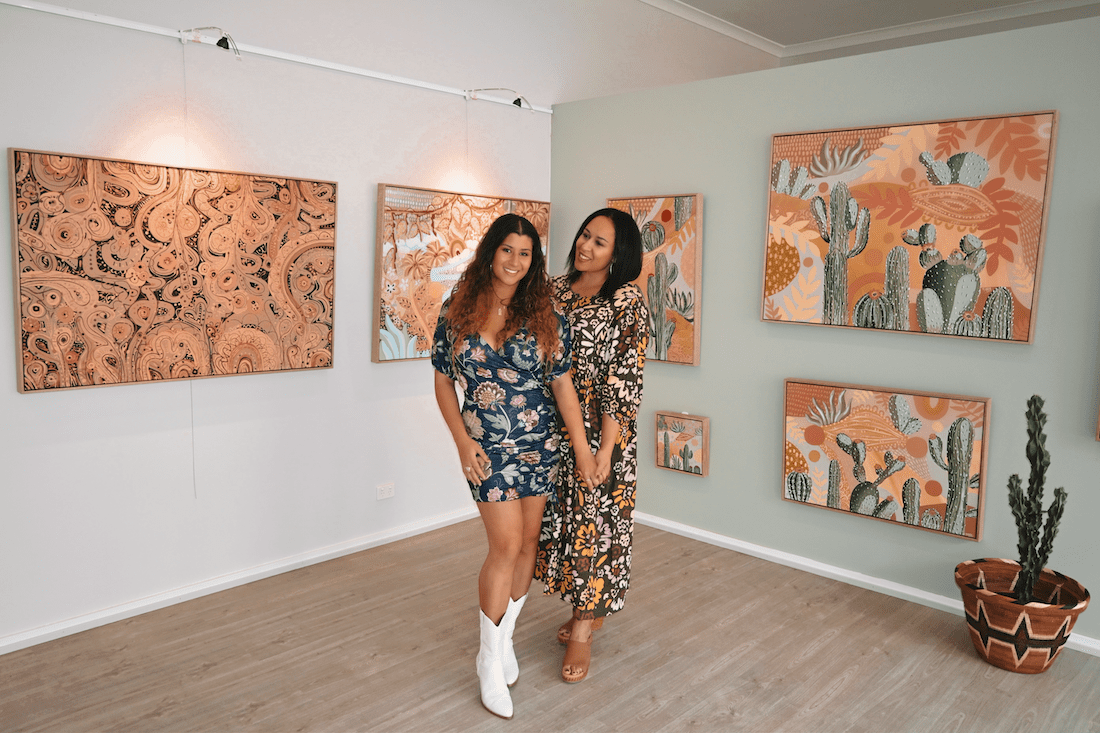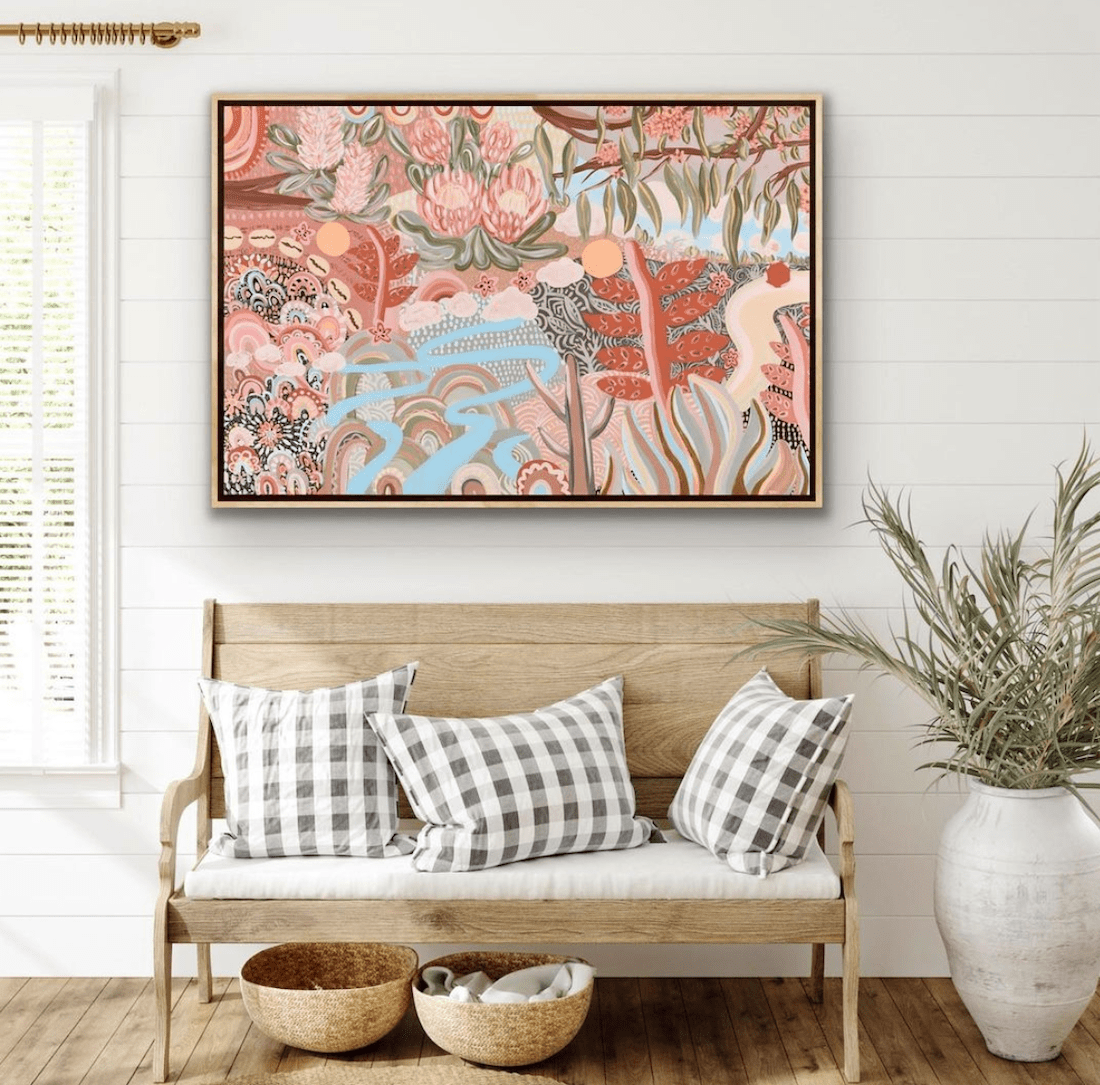 Passionate about art from early on, Lani (Mum) and Zara (daughter) always dreamed of combining their talents to work together.
"We're a mother and daughter artist duo from Melbourne," smiles Lani.
"Over the years, we'd often talk about how much we'd love to work together, and are so grateful that we're now living that dream.
"My mother is from Papua New Guinea and growing up, our home was filled with traditional artefacts and art. I was always fascinated by local artisans and would watch my aunties weave mats, beading and making bilums (traditional, intricately woven string bags).
"I've always enjoyed being creative with my own children. Zara loved painting as a child! She continued that passion through to university, studying for a Fine Arts degree.
"I completed my first big canvas painting for our first house, over 20 years ago. It sparked something inside me! I soon realised the importance of having artwork in each room and creating a personal style."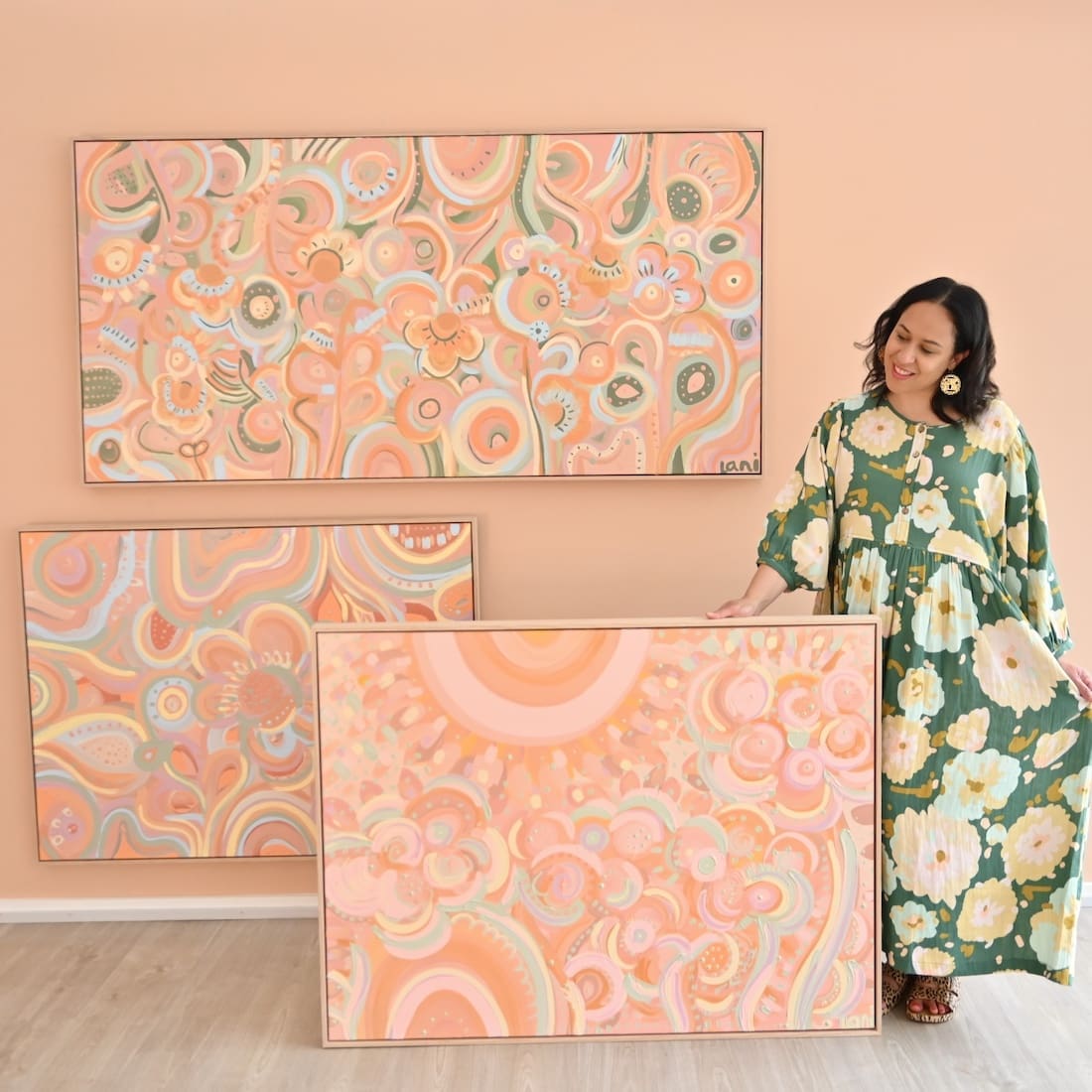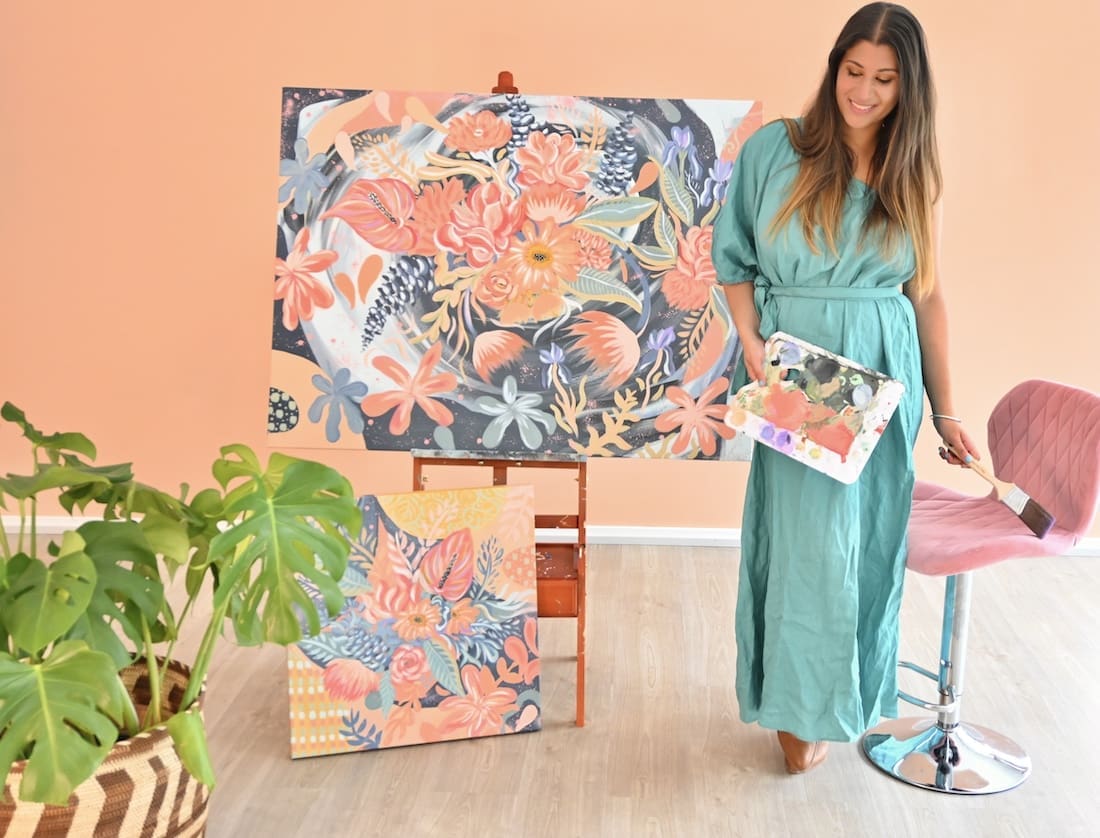 For Lani, family always comes first. And now she is pursuing her passion alongside family.
"I worked in marketing and as a secondary teacher while raising our 5 children," Lani explains.
"It took me a while, but after reigniting my love for painting, I decided to take the plunge and join Zara in the arts world.
"We often fondly recall that one evening when we discussed starting a mother daughter art business… and now here we are! Aurora Art was born!"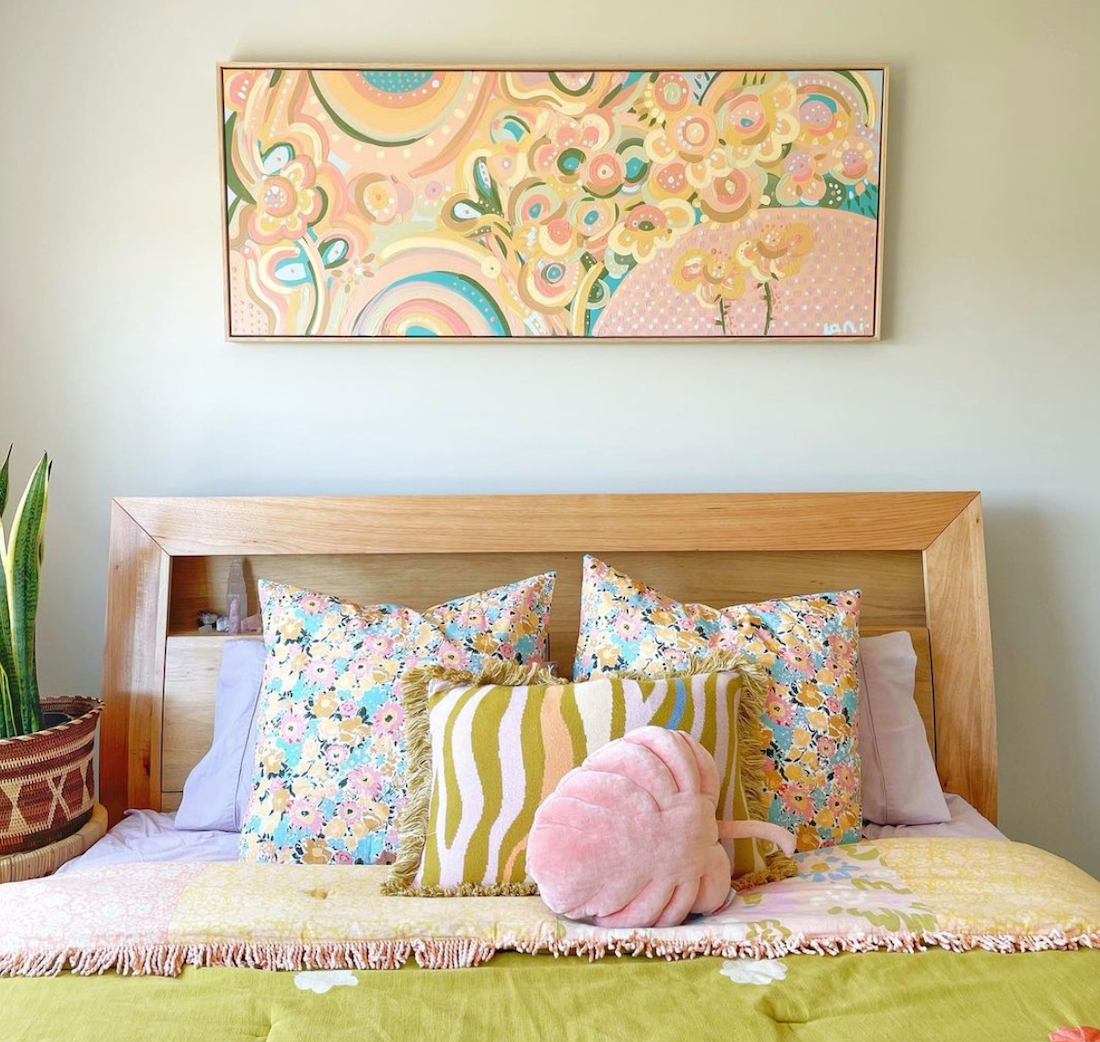 Soft brushstrokes and a delicate, feminine colour palette form Lani and Zara's paintings with culture and family at the forefront.
"Our artworks are inspired by nature, our culture and family. I certainly wouldn't say we have a signature colour or style. We love continually experimenting with different colours and patterns," says Lani.
"We pick up our paint brushes on most days. However it's important to take time to rest, reflect, recharge and continue to be inspired."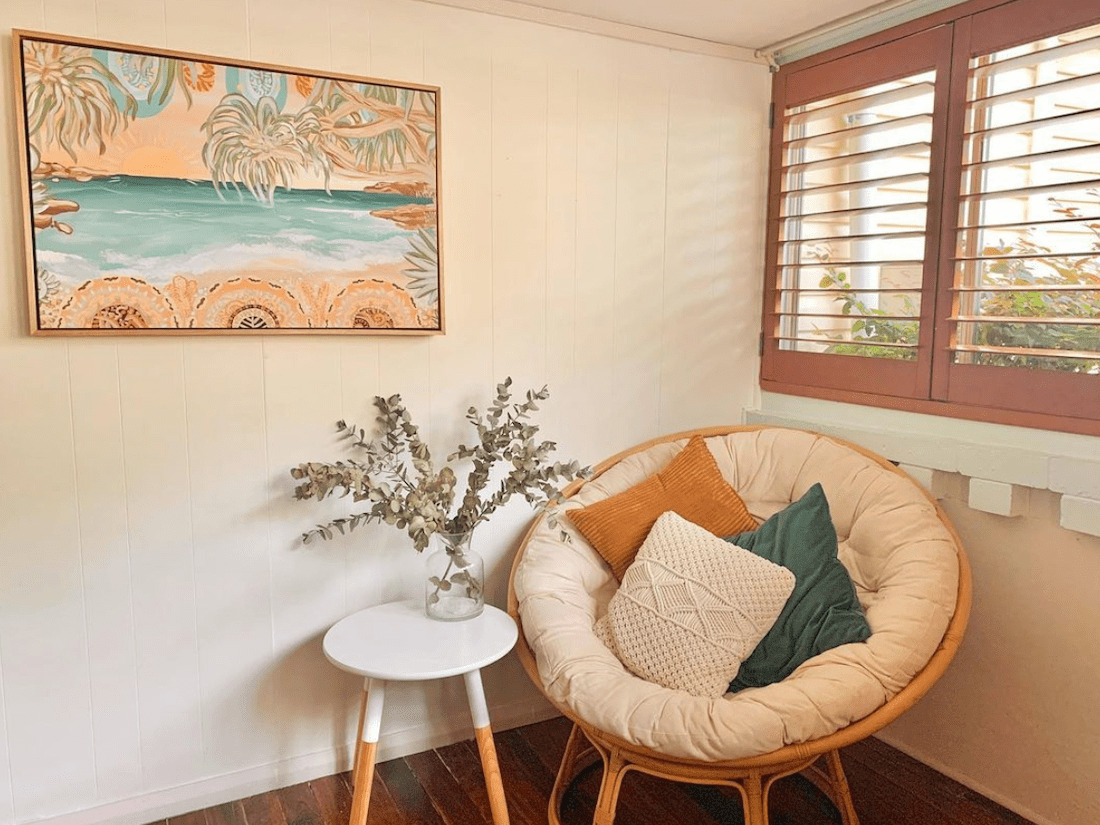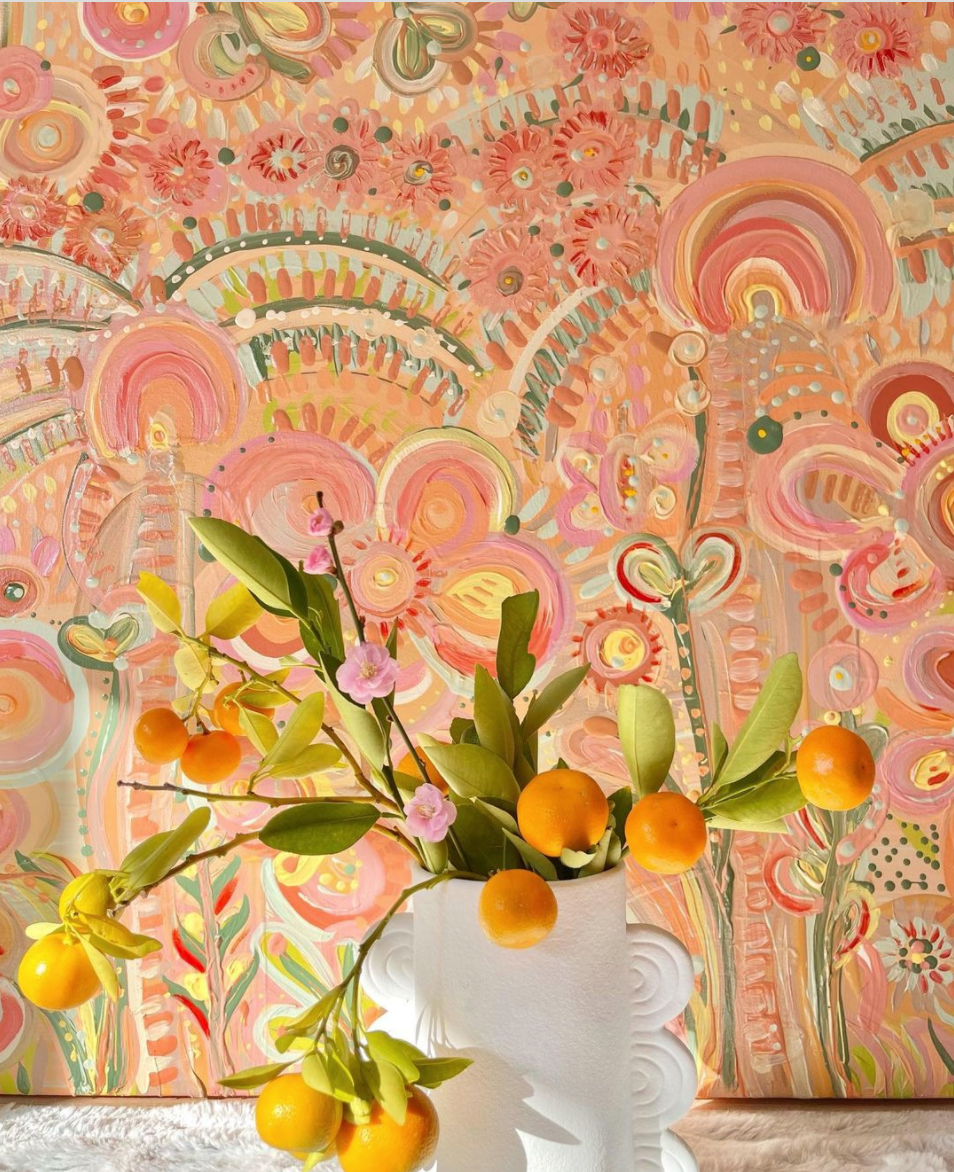 The duo have enjoyed a number of 'pinch me' moments recently. Including launching a successful print business and featuring on the 2021 season of The Block.
"It never gets old completing an artwork and seeing it framed and hanging in someone's home. It's so incredibly special!" smiles Lani.
"We launched our print collection on our website which we're proud to say has been very popular. And then featuring our Flower Fields painting on The Block 2021… well! What a highlight! When we got the call saying it had been chosen by Tanya and Vito… I cried tears of joy!
"We have so many exciting ideas for artworks this year. After a difficult time in Melbourne with past Covid restrictions, we're really looking forward to having more exhibitions in our gallery in 2022."
Thank you so much to Lani for sharing the Aurora Art story with us. You can view their beautiful original paintings and prints on their website. You can also keep up to date with what they're up to over on Instagram.
More artist interviews here