When we discovered artist Marcia Priestley, we were instantly captivated by her delicate brushstrokes and soft colour palettes. And yet, when we sat down to chat with this talented painter, her story was one we were not expecting.
Creating art from a place of pure love and joy, the story behind how Marcia Priestley became an artist will steal your heart.
And as she recently captured the attention of Portia de Rossi's company General Public Art, we know she's one you're going to want to watch!
Related article: The soft and soothing brushstrokes of Featherhorse artist, Lisa Quinn-Schofield
Related article: The organic strokes and geometric shapes from abstract artist, Prudence DeMarchi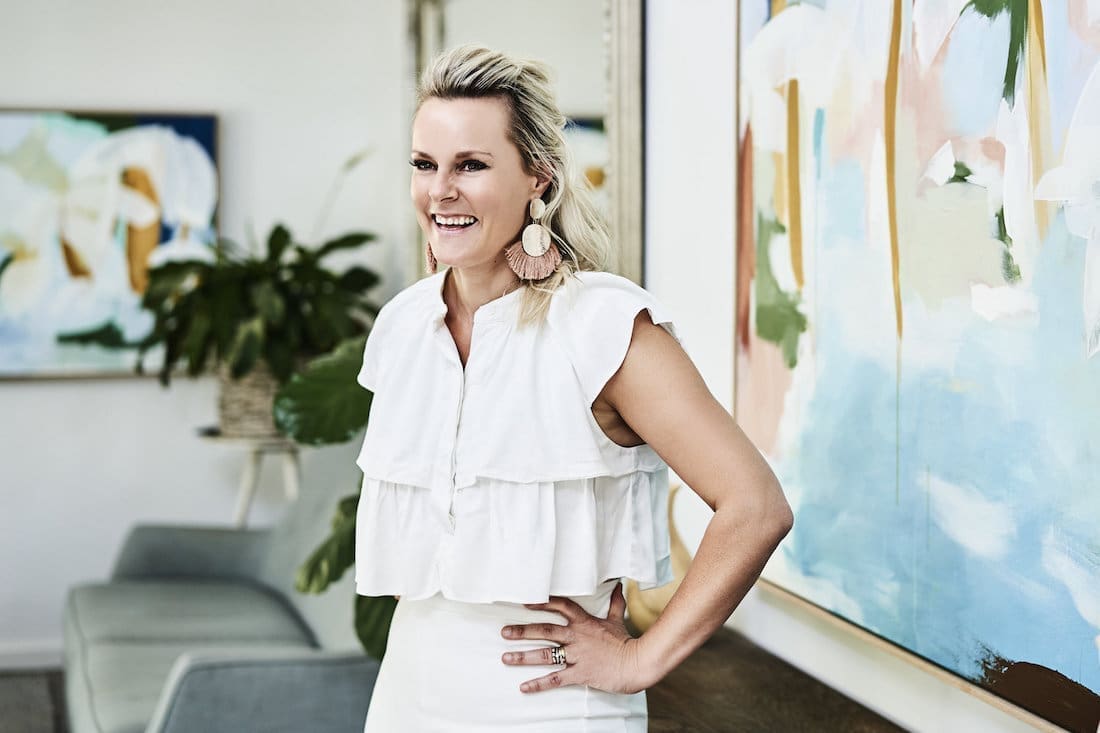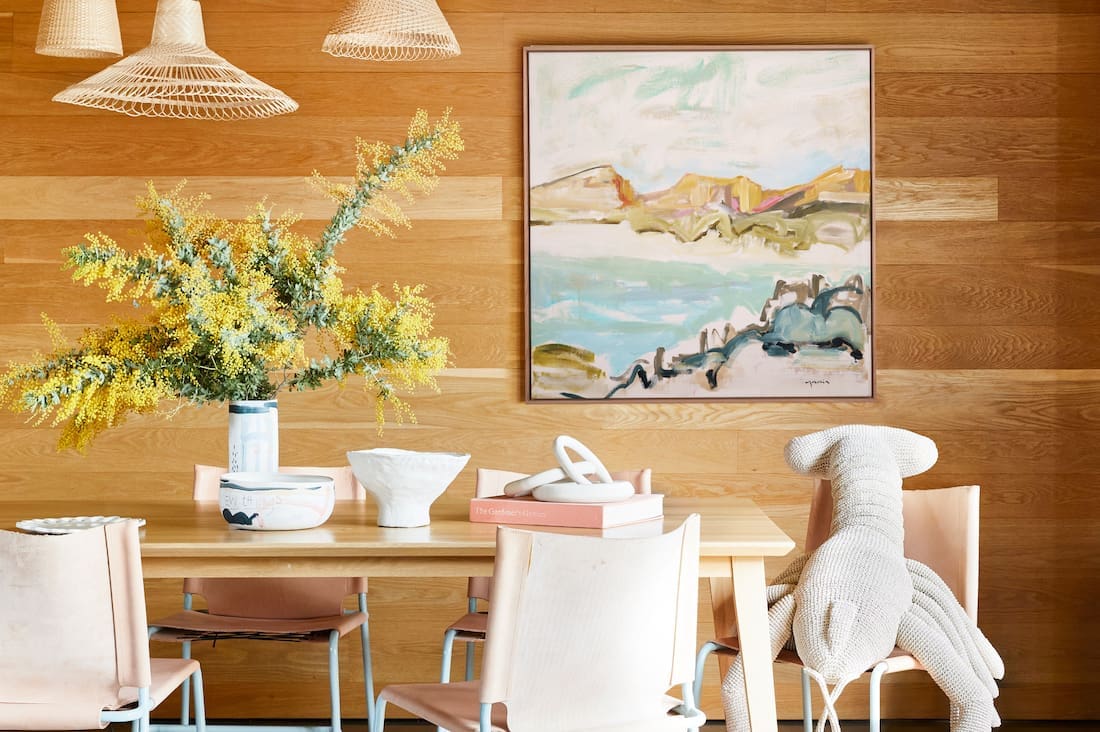 A mother of two, based in Bendigo, Victoria, Marcia Priestley turned to art when life threw an unexpected curve ball at her.
"I live in Bendigo with my husband Jason and our 2 daughters who live in Melbourne but come and go as they please. We have proved to be the typical empty nesters who expand the house when the kids leave home!" says Marcia with a smile.
"But we love loving here. For us it's not just a house, it's our home… a lifestyle. We are homebodies for sure.
"I was always the creative sister in our family, opting for the art classes at school. I've always illustrated or painted in some way but it wasn't until I was diagnosed with a rare cancer just over 10 years ago that I was drawn to illustrating again.
"My daughters were in primary school at the time. My prognosis was in a precarious state so I started to draw for them.
"I fell in love with art all over again and never stopped. There was so much joy in the process for me, I soon forgot about being so unwell, and I miraculously healed!"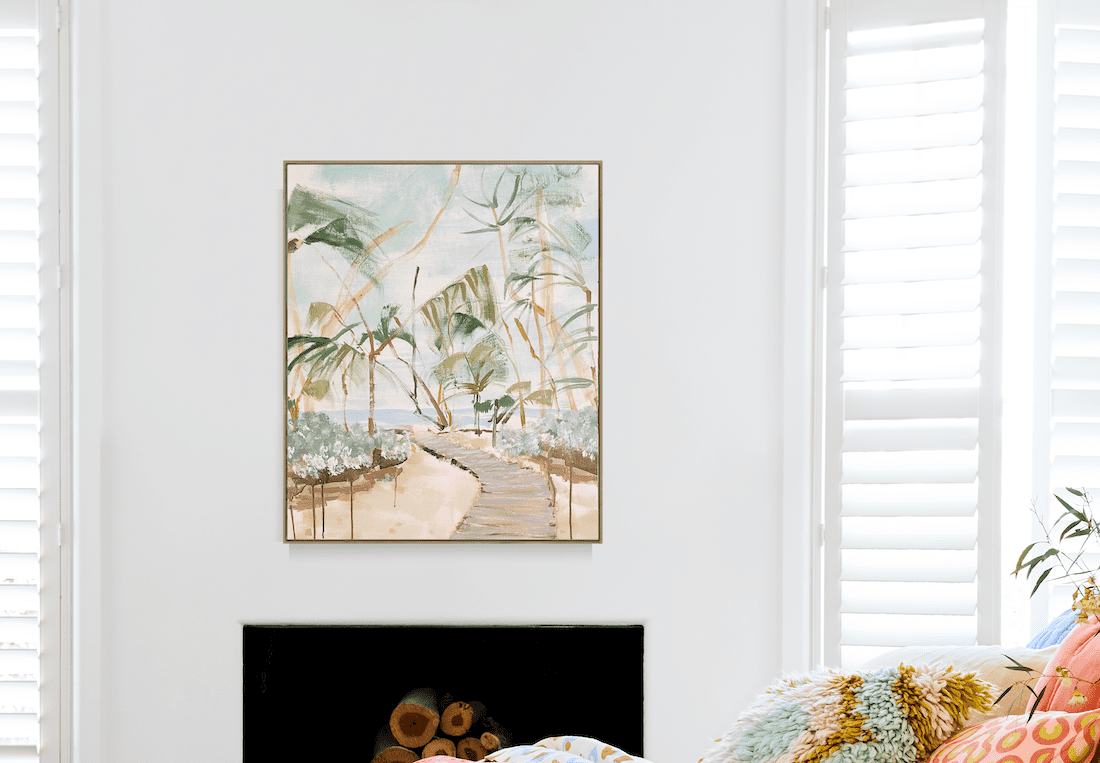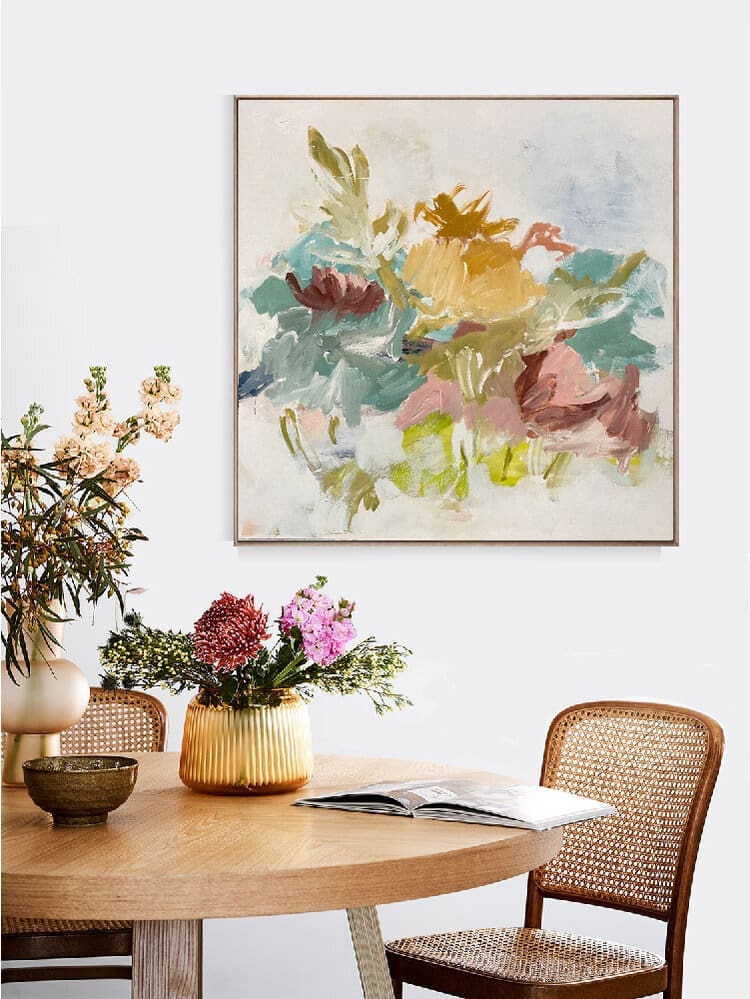 With a signature style of delicate brushstrokes and a soft colour palette, Marcia finds much of her inspiration out in nature.
"Our home is surrounded by rugged, shrubbery bushland. I've learnt to love the rough, rocky terrain, full of shale. I often study the colours and markings which are undeniably visible in my recent seascapes I've painted for Greenhouse Interiors.
"The inspiration for my colour palette usually comes from my imagination of how I think a landscape might look at sunset. But most of the time it's unplanned and I simply gravitate to a colour. I'll start painting and add colours I'm pulled towards," says Marcia.
"Generally, I'm more minimalistic in style, so my palettes are usually simple and organic. Having said that, I do enjoy painting with colour for my collections on Greenhouse Interiors. It inspires my playful, flamboyant side that I love to explore."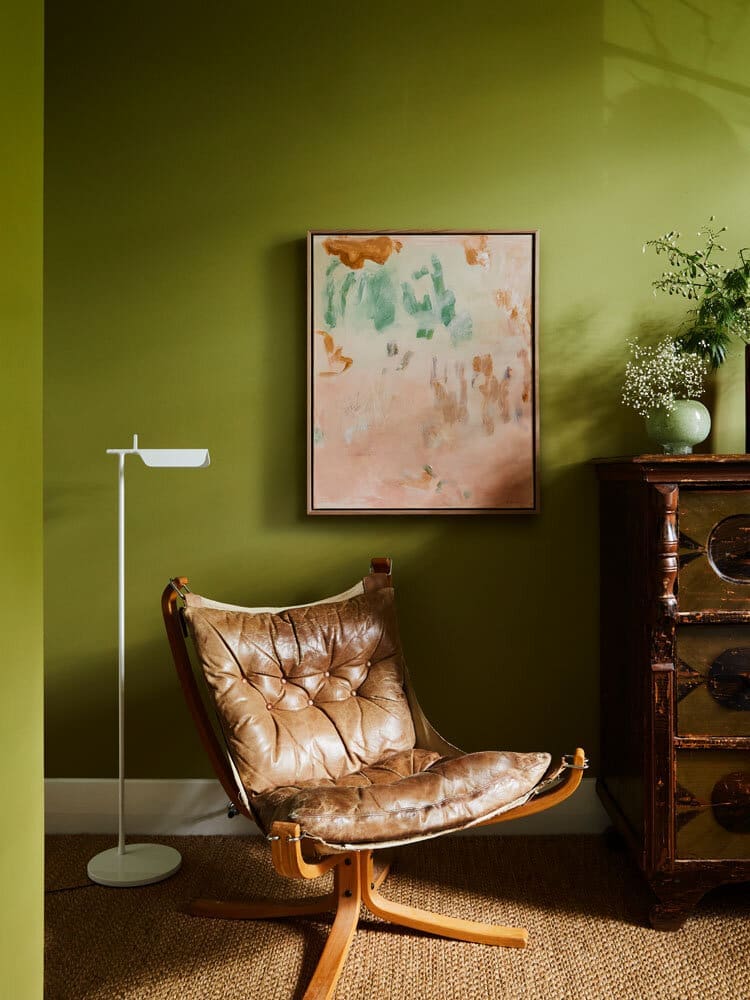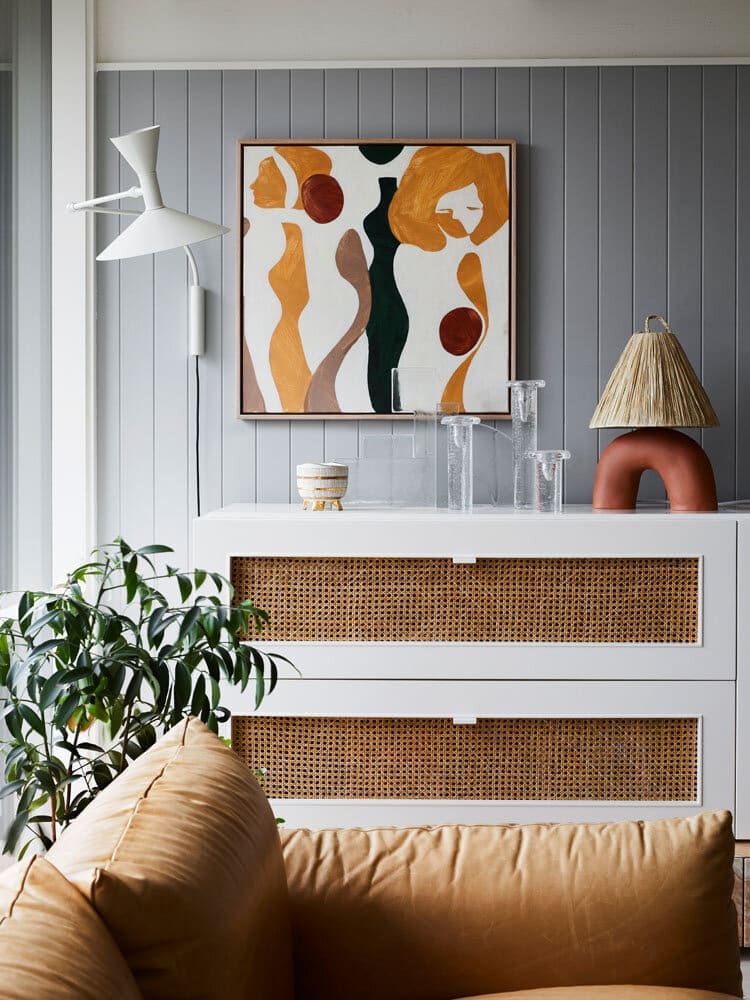 An interior designer by trade, Marcia paints based on her mood
—

and it clearly works wonders for her.

"I find inspiration all around me. Even in the most unlikely of places. One of my painting was inspired by the dried paint splashes on my studio floor!" laughs Marcia.

"My subjects change frequently and I think that stems from my 20-year background in interior design as a colour consultant. Each project or new home design was vastly different. I'm used to designing new narratives every day.

"I relish the idea of challenging myself with new ideas. I get bored and uninspired if I paint the same topic over and over."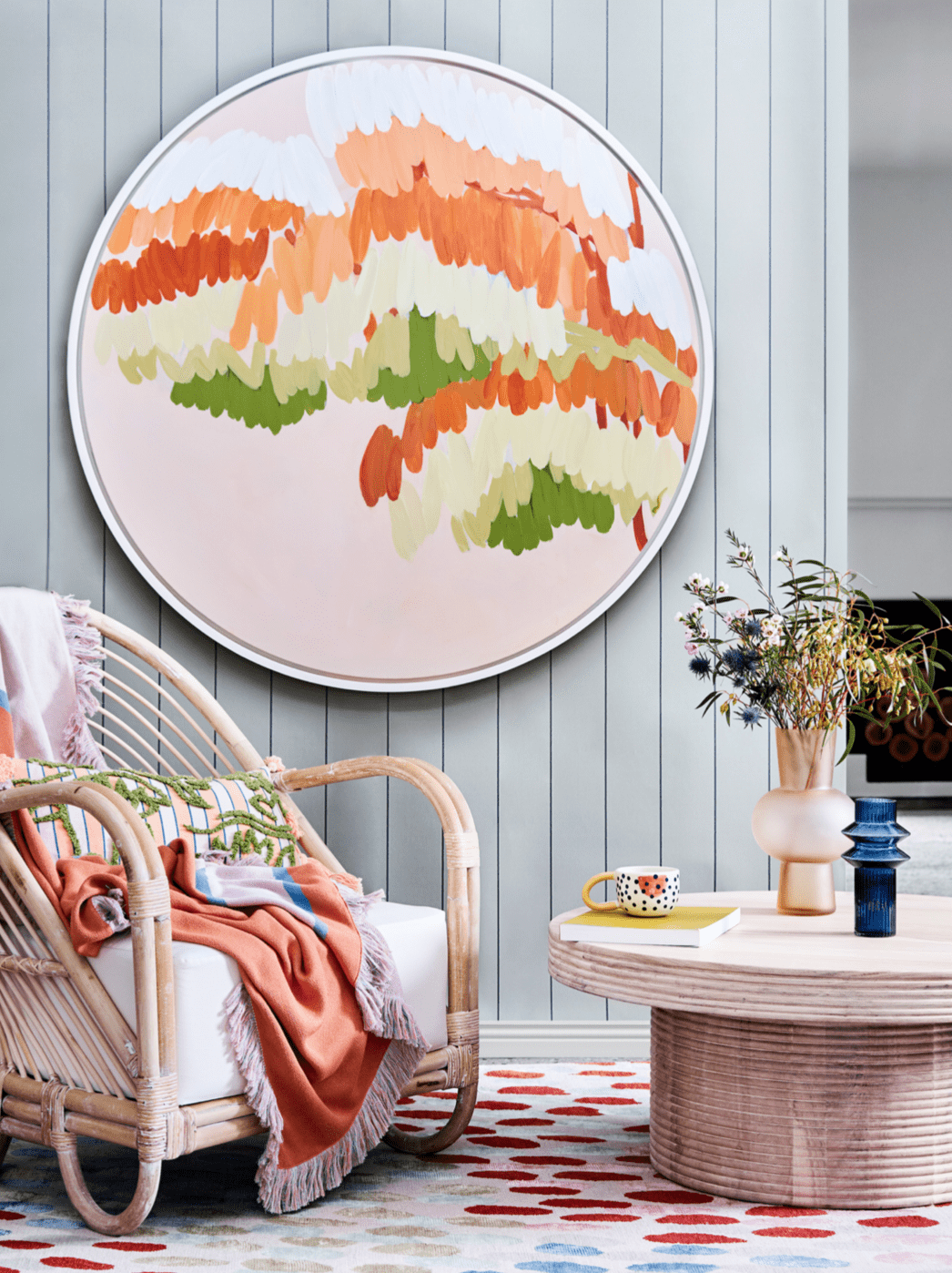 To establish herself as an artist, Marcia took the proactive approach of chasing down her dreams.
"When I began taking my art more seriously, I approached Greenhouse Interiors to style and shoot a line art range for me. Before I knew it, I was being represented by Julia Green! She has been instrumental in helping me build my career," says Marcia.
"Since then, my work has been featured on the Growing Floret series on the Magnolia Network in the US. This one came about back when I was unwell, illustrating and writing little stories for my girls. I enrolled in the Floret Flower course which really inspired me, but soon found I was painting flowers rather than growing them.
"I reached out to the founder, Erin, and thanked her for the inspiration and actually painted her a piece which ended up as a backdrop on the series! She has the painting in her living room I believe! It's just so lovely to know!"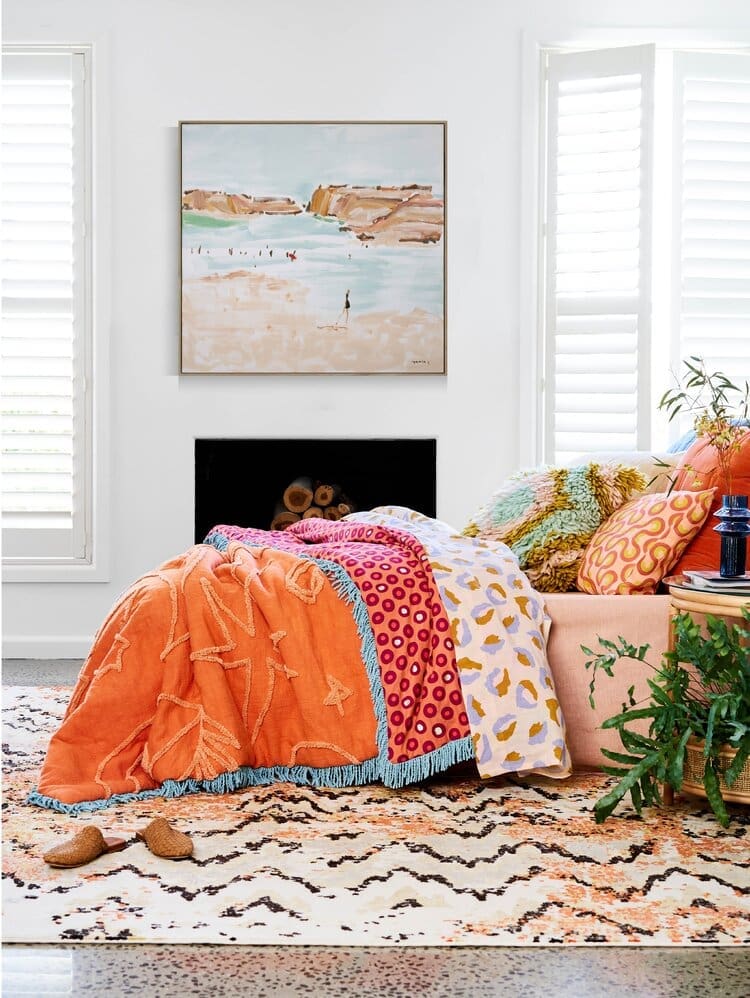 Marcia's talent then caught the eye of Portia de Rossi and her company General Public Art.
"I've been working with Portia and her team for a while now. It's a collection largely based around my signature style — minimal in colour and style.
"Portia reached out to me personally and I developed a collection of 20 pieces. There are some incredibly important, personal pieces in this collection. I'm so pleased they're now available in the US.
"I painted Liberty at the time when Covid first emerged. It reminded me of the illness I'd personally suffered a decade prior, but miraculously overcame (but wasn't expected to).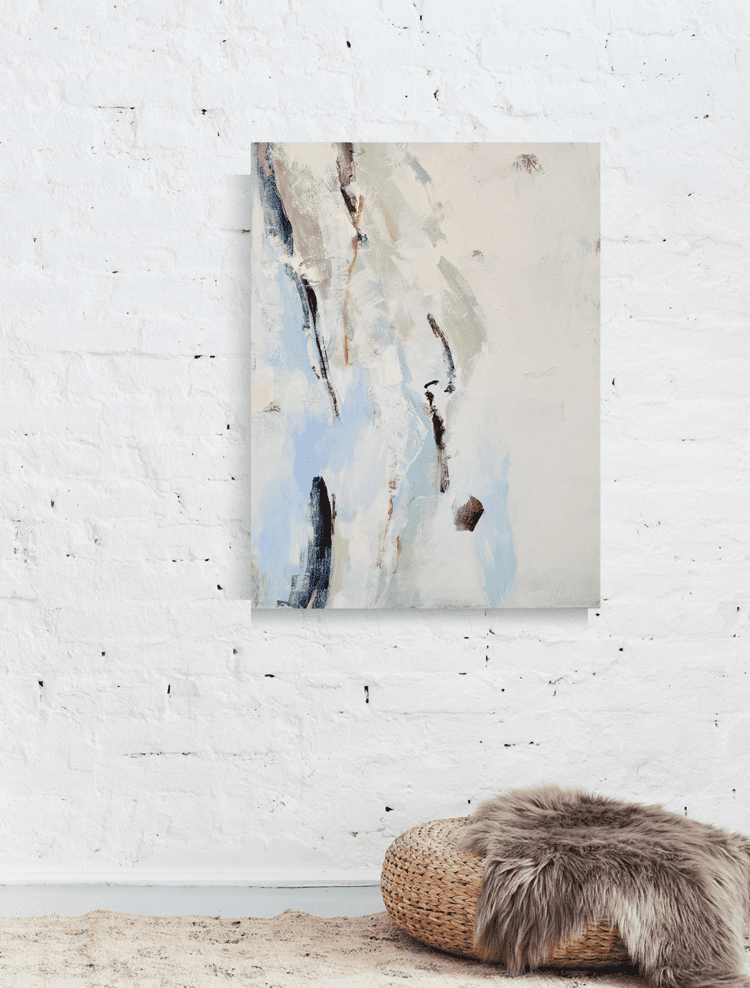 We loved hearing the stories and meaning behind Marcia's beautiful and emotional works of art. To discover more works from Marcia Priestly, visit her website or Instagram.
You can also view her collections with Greenhouse Interiors and bluethumb. Marcia's series for General Public Art is available exclusively through Restoration Hardware.