Supported by The Reject Shop
This week I set myself the challenge to style my bathroom for under $100, proving you don't have to spend big bucks to get fab results.
Following my five bathroom styling tips, I'll show you how you can style your bathroom on a budget without compromising on the look.
1. Layer, layer, layer
One of the quickest and easiest ways to create a sense of luxe is to layer items.
You'll see I've used this trick all around the bathroom. Stacking a soap dish on top of a folded face towel on the concrete trivet, placing several items on a towel on the bath shelf, and even simply placing one towel on top of another on the edge of the bath.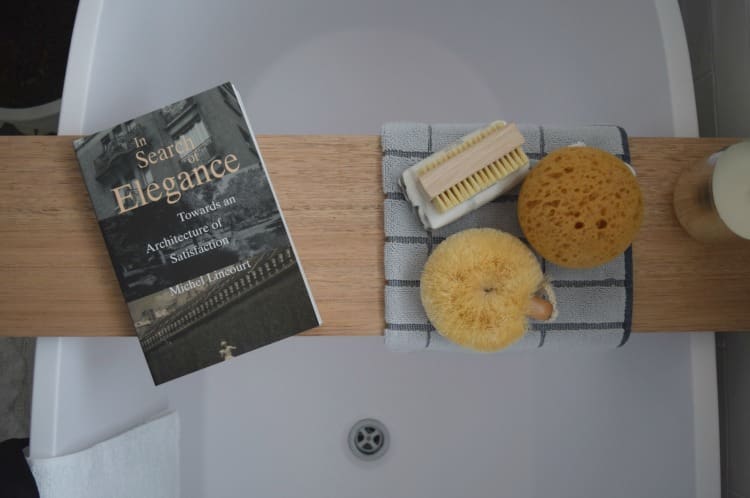 2. Embrace texture
A space can feel lacking when everything in it is flat and one-dimensional — that's why it's important to embrace texture.
From the tufted bathmat to the ribbed pot plant, I've injected many textures into this bathroom, finding these clever buys at The Reject Shop.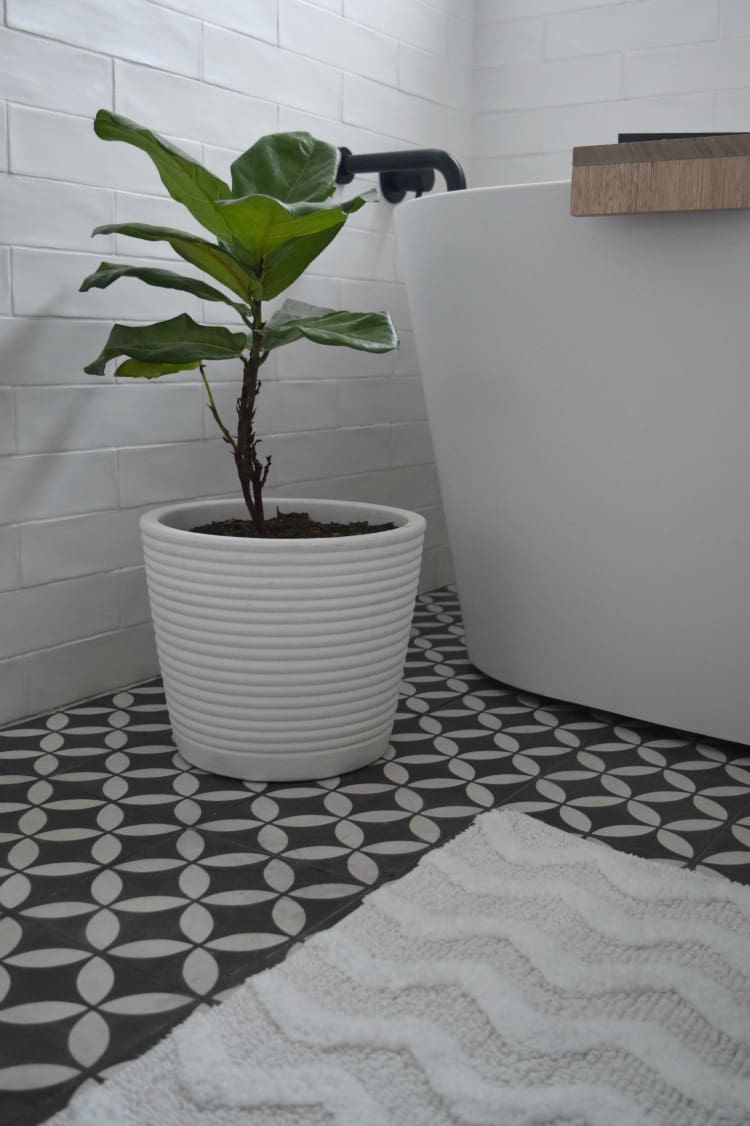 3. DIY it
Even the un-craftiest person can attempt the two DIYs in this bathroom to make affordable versions of high-end products — the bath shelf and concrete trivet.
Bathtub trays often cost hundreds of dollars but this one only uses one piece of timber and glue (you might even have timber at home you could use). And concrete trivets are a great way of introducing texture to a space but buying one could easily eat up most of the $100 budget I set to style the bathroom. I made this one for peanuts using a plastic container from The Reject Shop and small pieces of dowel I had at home.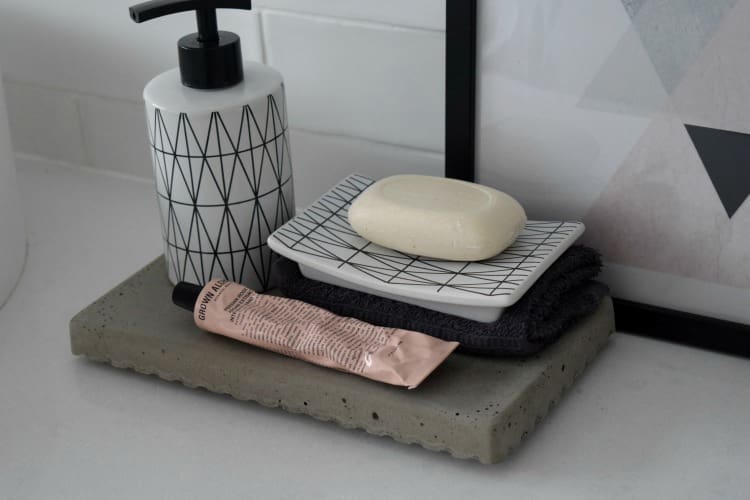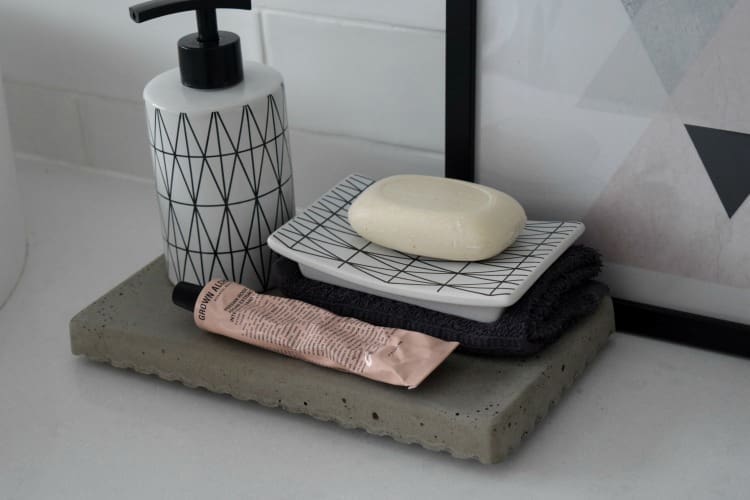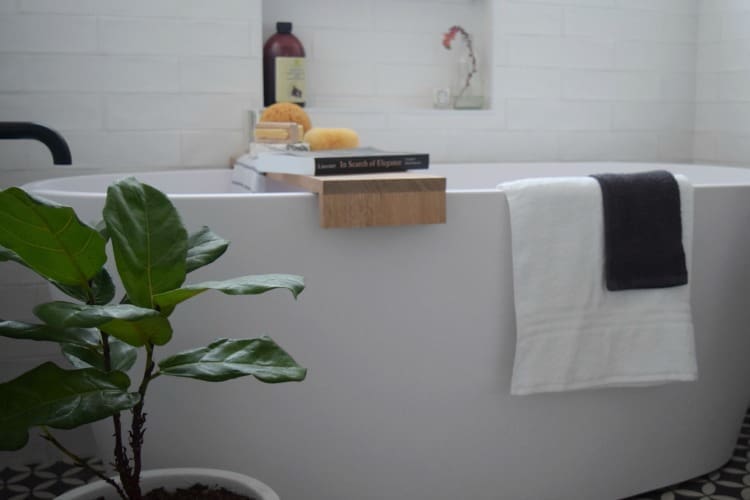 4. Add greenery
Bring life into the space with plants. Fiddle Leaf Figs are the plant of choice at the moment in interior styling but you could use any indoor plant you like. I also used succulent clippings — placing a flower in a glass water bottle in the wall niche, and planting a clipping in the black dice-shaped tea light candleholder on the vanity.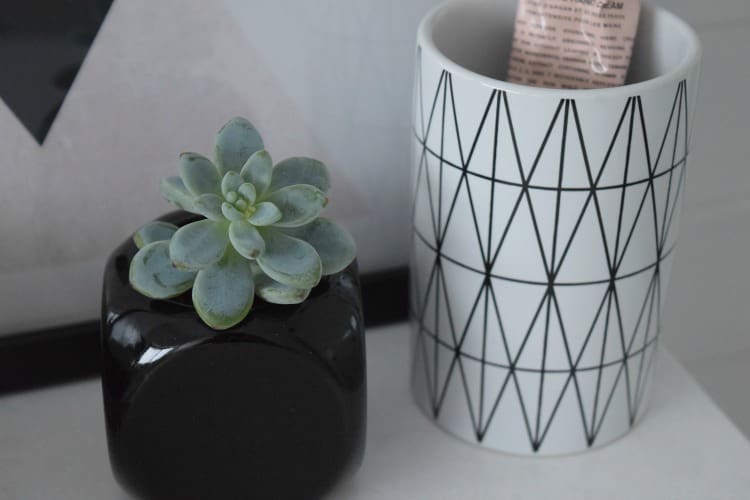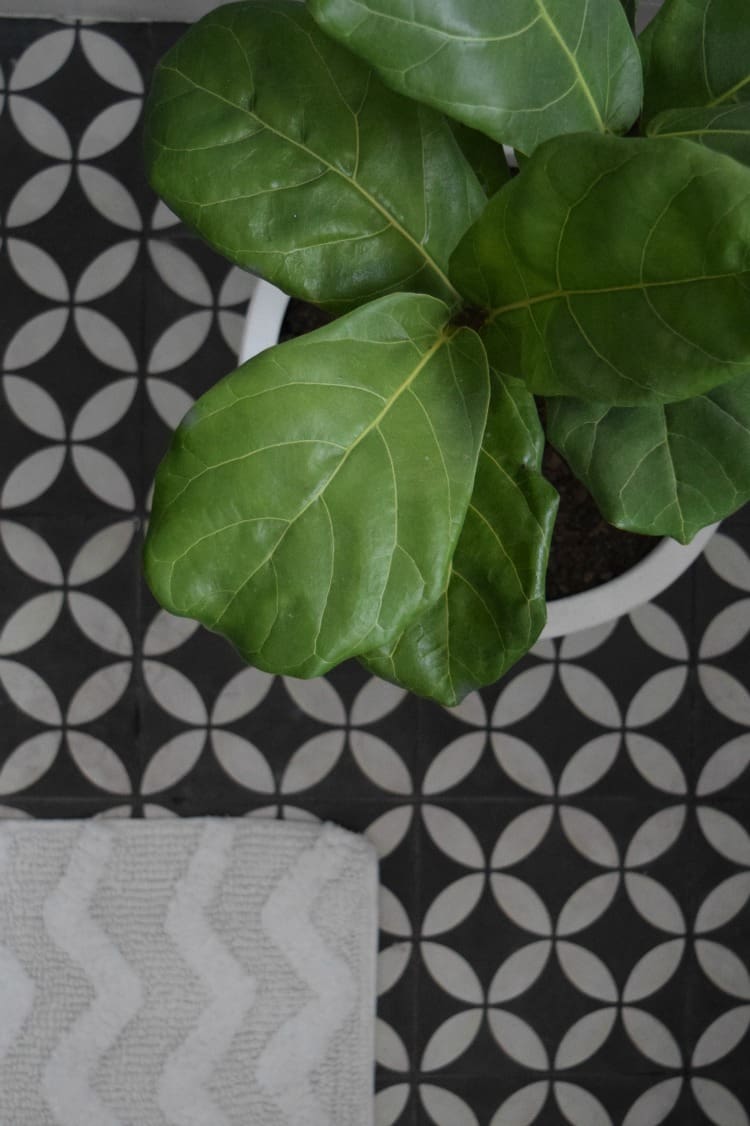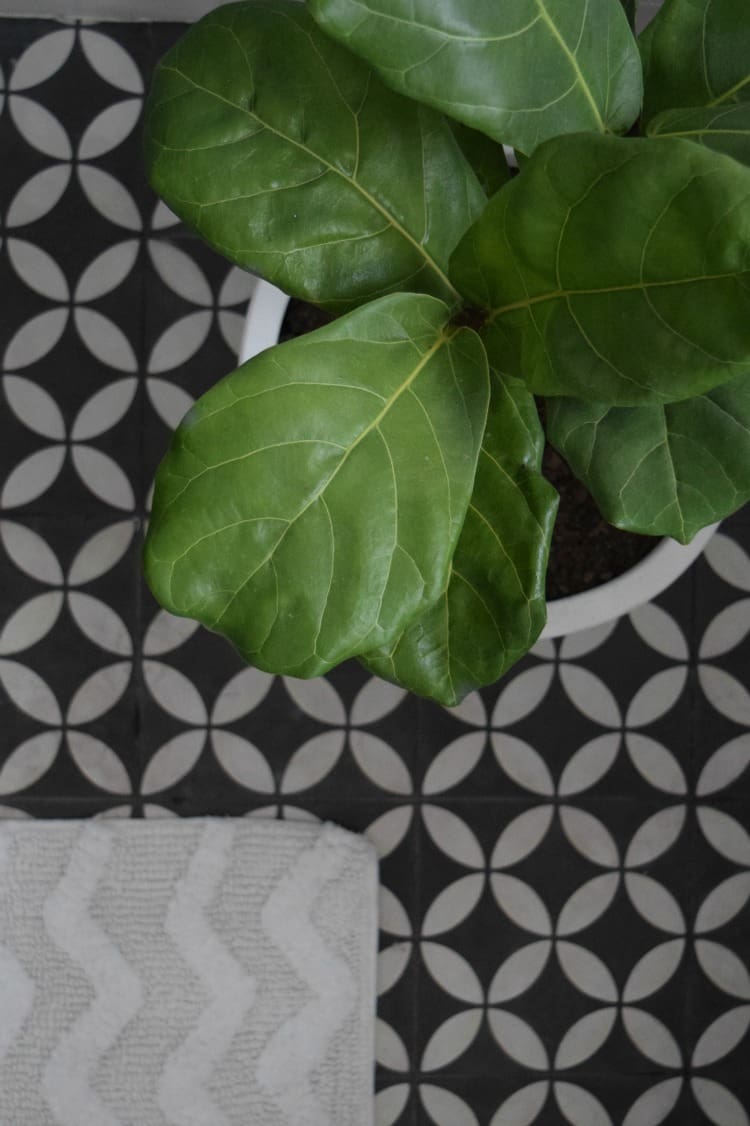 5. A spot of luxe
Using just a few branded items, like a hand cream or candle, scattered throughout the room can make the whole space feel more luxe. You may also find affordable options of items that look more expensive, for example the artwork only cost $12 (including the frame!) from The Reject Shop but looks like it would cost much more.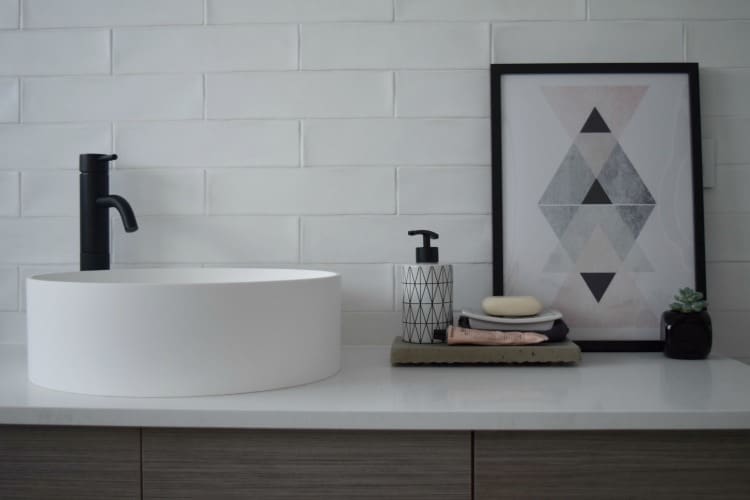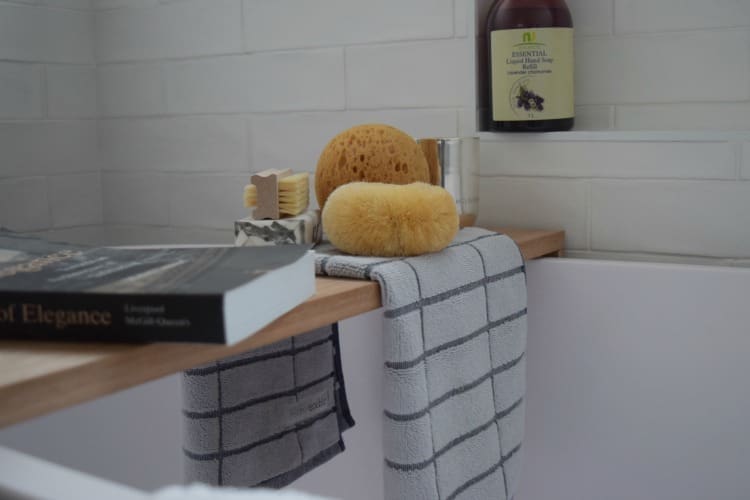 Has this post inspired you to give your bathroom an update? Tell us your best bargain secret in the comments below!
PS – If you've been searching for a black toilet brush like I have, you can find this hot geometric one at The Reject Shop for a steal!