This month I've been looking for ways to style my bathroom on a budget. You may have noticed our DIY bathtub shelf tutorial the other week and today I'm sharing how I made this concrete trivet — the perfect base for some styling!
Related article: 20 of the best concrete home decor DIYs
Related article: Top 7 stylish bathroom accessories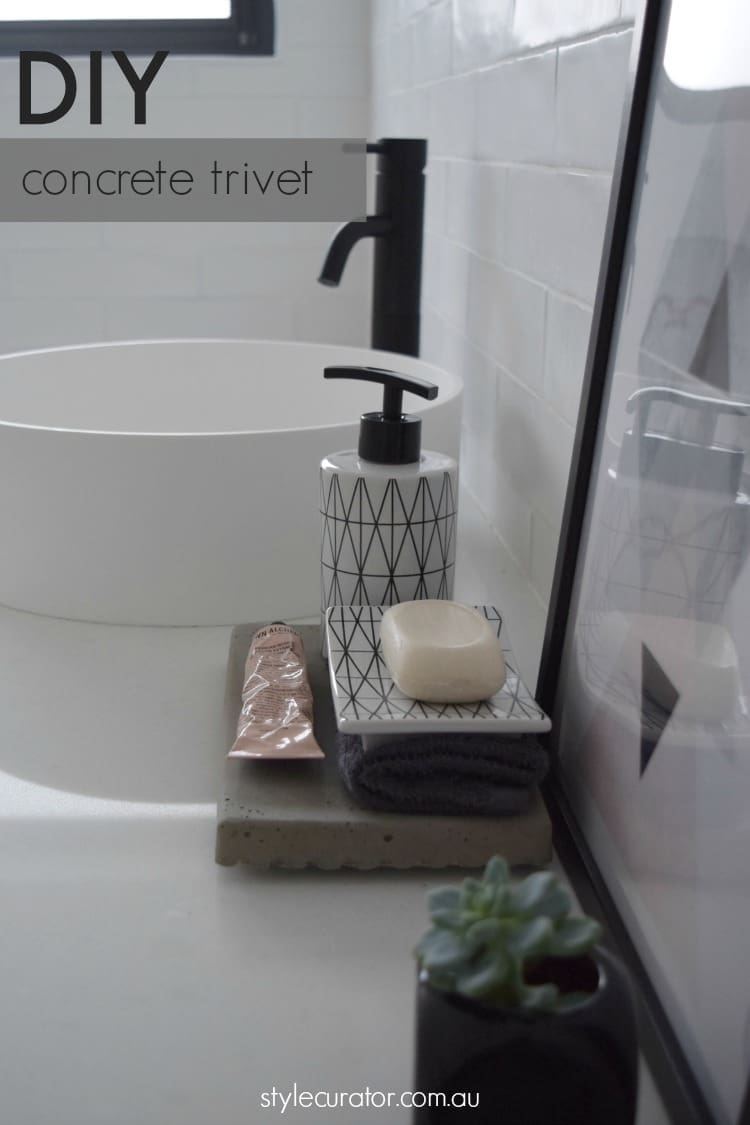 Items you will need:
Plastic container (we got this one from The Reject Shop)
Cement
Sand
Bucket
Wooden spoon or something to mix the cement
4 pieces of thin dowel
Steps:
1. Mix up a batch of concrete following the ratio of cement and sand on the cement packet.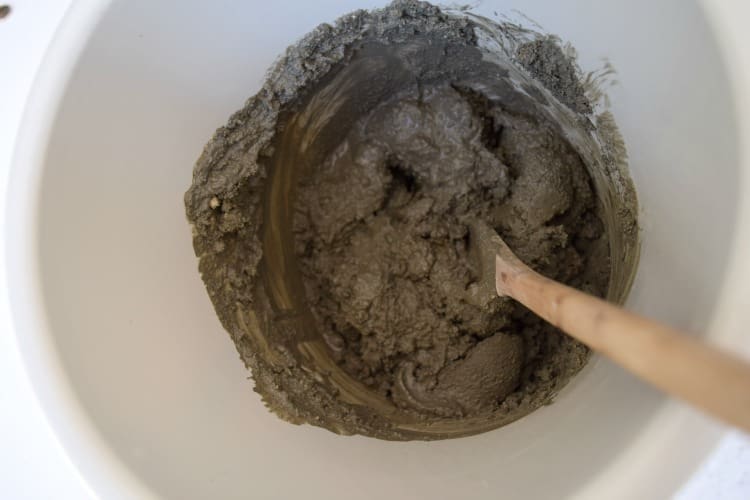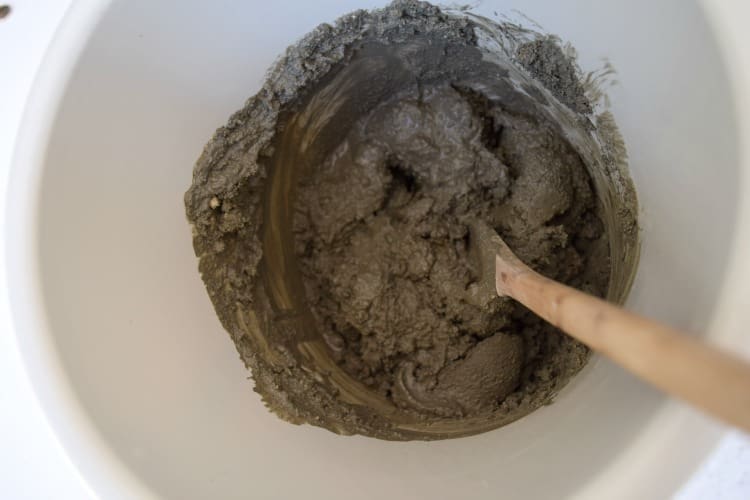 2. Pour the concrete into your mould until it is at least 2cm thick (we opted for 3cm thickness) and while the concrete is wet, place your dowel pieces on top and press down until they are halfway submerged.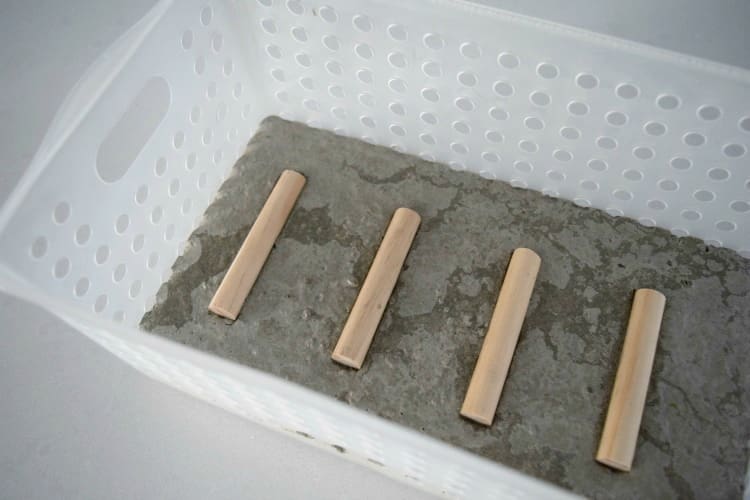 3. Allow to dry for 72 hours and then carefully remove from the mould.
Presto! It's that simple! Now you can use your concrete trivet to place items on, such as soap, candles or small plants. Check out our bathroom styling tips for inspiration on how to use your new trivet.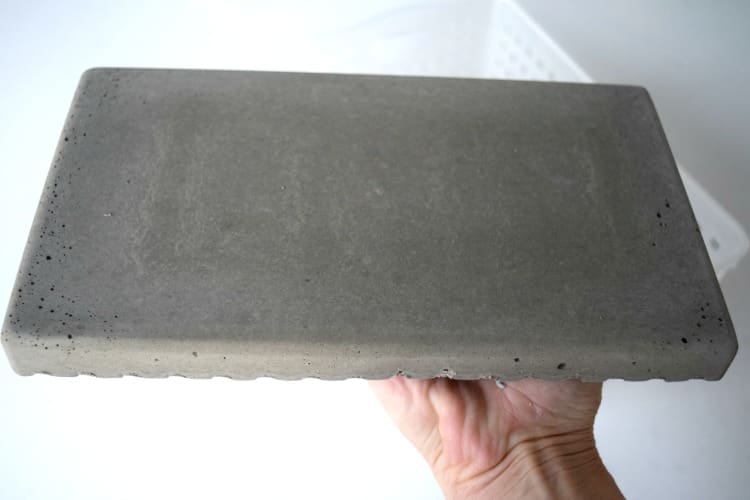 If you like this concrete trivet tutorial, you might like to check out all our concrete DIYs here!