Our friends from Paris were in town this week and when they showed us what they had been up to lately, we knew we just had to share it!
They bought this wooden buffet from a flea market in Paris and pulled out their paint brushes to give it a new life.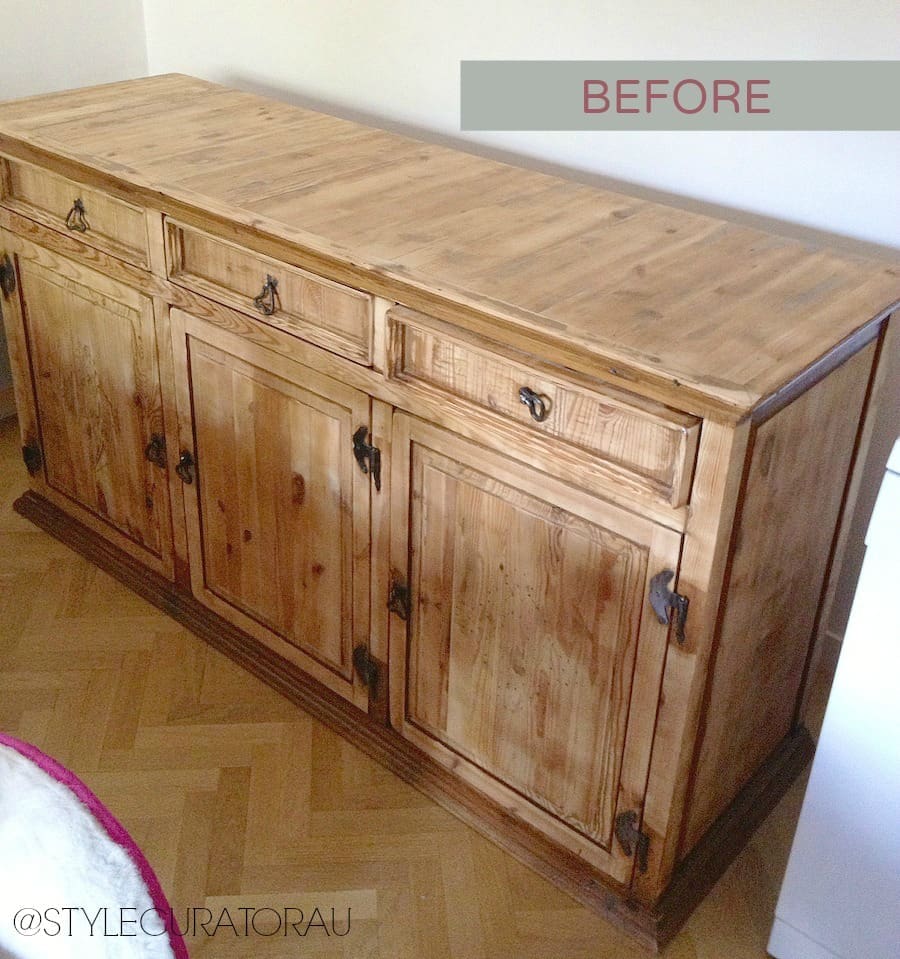 "I like eclectic style, mixing old and new objects in my home," says Bérénice.
"In Paris we have many flea markets where you can buy older and antique furniture and decor. We bought this buffet at one of these markets.
"Originally we were going to distress the buffet after we painted it to give it a more shabby chic look but we liked it so much after we painted it that we didn't want to change it!"
We like how they have used a palette of five colours that have the right mix of complement and contrast between them.
They have used different colour blocking patterns to create four stripes on the two doors to the left, and three thicker stripes on the door on the right.
Parts of the buffet have been kept in natural wood, such as the drawers and inside shelving, to keep some element of rawness.
"It took me a long time to pick the paint colours," laughs Bérénice "Clément was getting impatient with me! But I'm happy with the colours and how they work together."
We couldn't agree more! They have created a beautiful piece that looks at home in their inner-city apartment.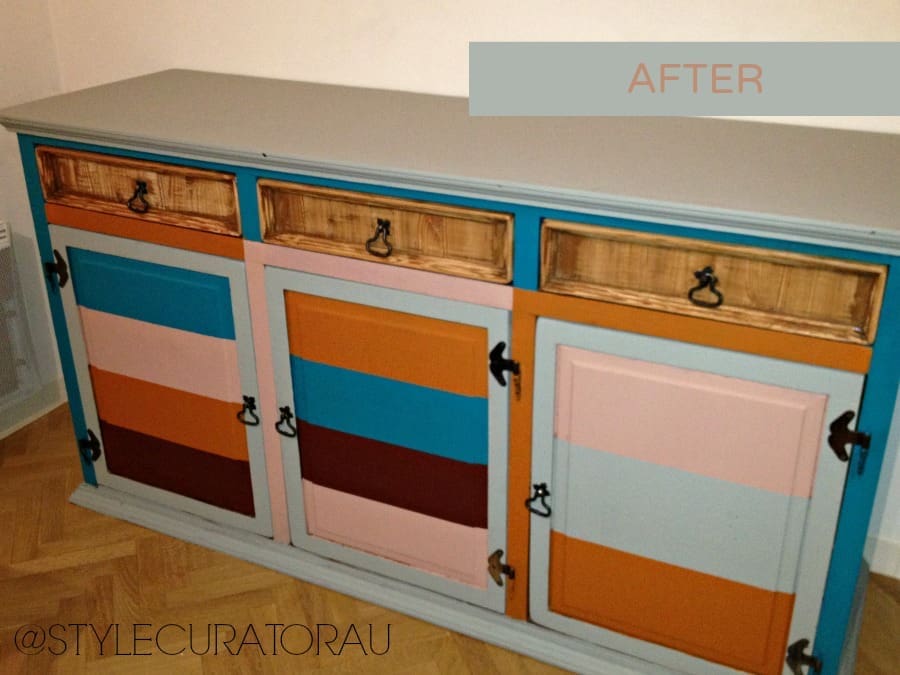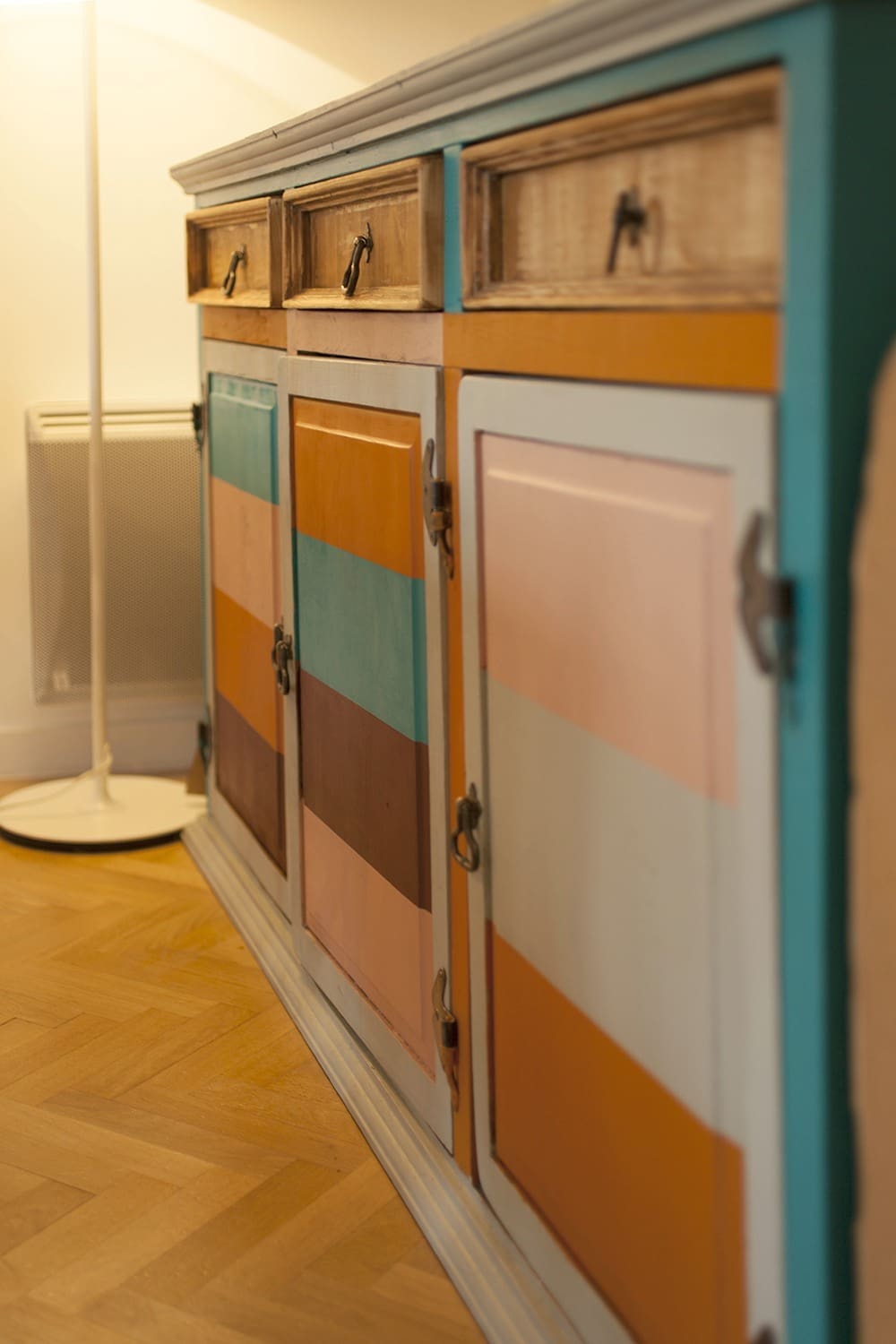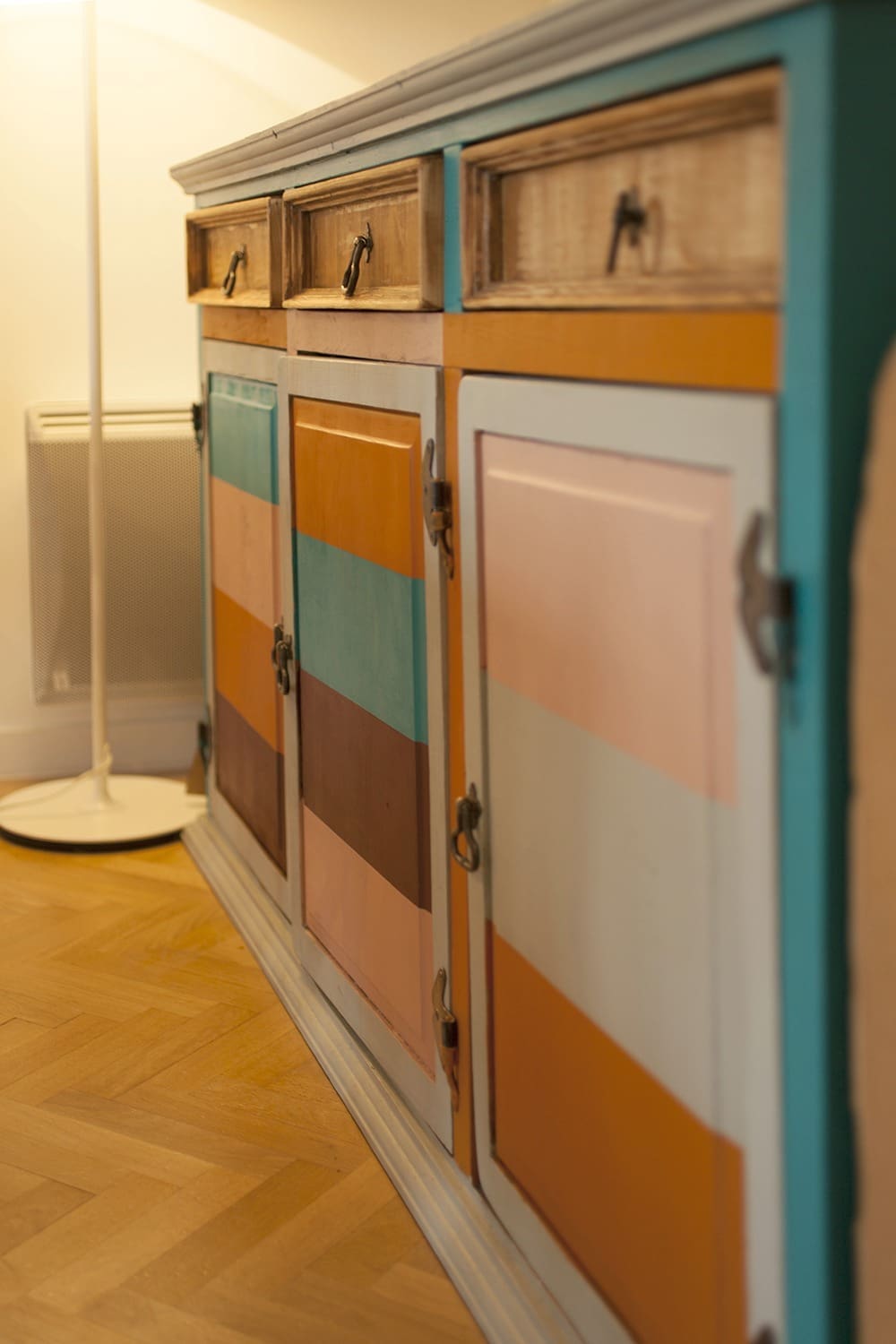 Do you have your own before and after transformation you'd like to share with us? Email them to hello@stylecurator.com.au and they could appear on the blog!