Insulating your home may not be top of the priority list for you (particularly if like me you tend to focus on aesthetics). However, do this right at the build stage and you'll thank yourself for years to come!
A better insulated home will save you hundreds in heating and cooling costs each year. It will also reduce your carbon footprint and create a more comfortable home to live in.
Here are 5 things we did to better insulate our home.
Related article: How to design a lighting plan for your home
Related article: The cost of running ducted gas heating — is it worth it?
1. Use highest grade insulation possible
It makes sense that the better grade insulation you select, the better insulated your home will be.
Insulation is measured in R-Value ratings and the higher the R value, the more effective the insulation.
Larger spaces in your roof area allow for thicker and higher R-Value insulation batts, such as R5 or R7. Whereas the cavity space in walls is narrower so you may need to select a slightly lower R-Value insulation. Measure the spaces and go as high as possible!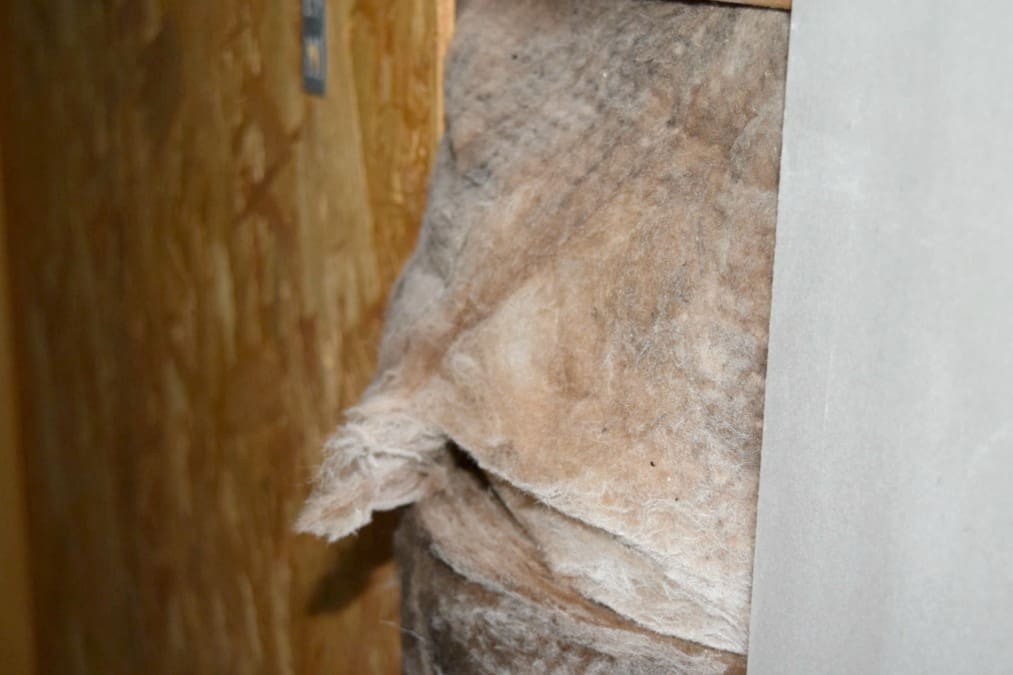 2. Double glazed windows
Increasingly common in new builds now, and for a good reason, are double glazed windows.
These windows are made from two panes of glass that are separated by a layer of air or gas and then sealed. They are designed to provide an even better barrier against outside temperatures. This is because the two layers of glass dramatically reduces transmission of both heat and sound.
It isn't until you have to select windows for your home that you realise just how much choice and confusion there is!
I had a nightmare trying to find windows that look nice and don't cost a fortune. I learnt a lot about how to select windows for your home and share these tips here.
Although the upfront cost of double glazed windows is high, they can improve the thermal efficiency of your windows by up to 70% — drastically improving the comfort of your home and reducing power bills over time.
Other benefits include, reducing condensation on windows which inhibits the growth of mould and can prolong the life of your window coverings too.
If you can afford it, there are also triple glazed windows on the market which offer even greater insulation benefits.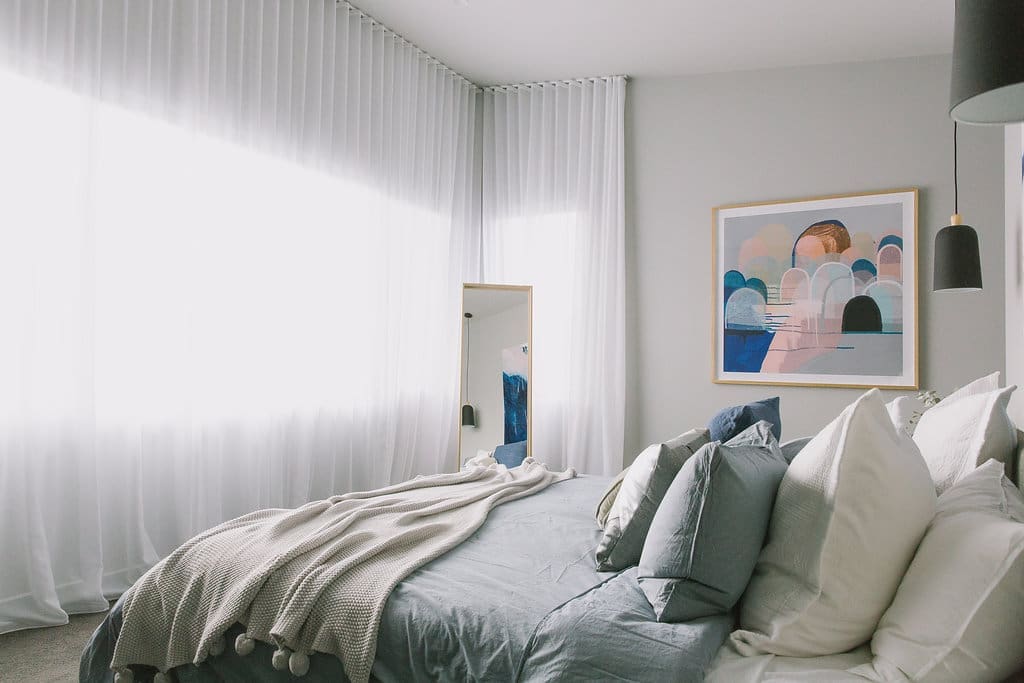 3. Wrap your house in sarking before cladding
Using a reflective insulation product around your home before cladding will help resist radiant heat flow and can further enhance the energy performance and thermal comfort of your home.
Sarking (the alfoil-like material pictured below) is also an effective barrier against wind, rain and dust.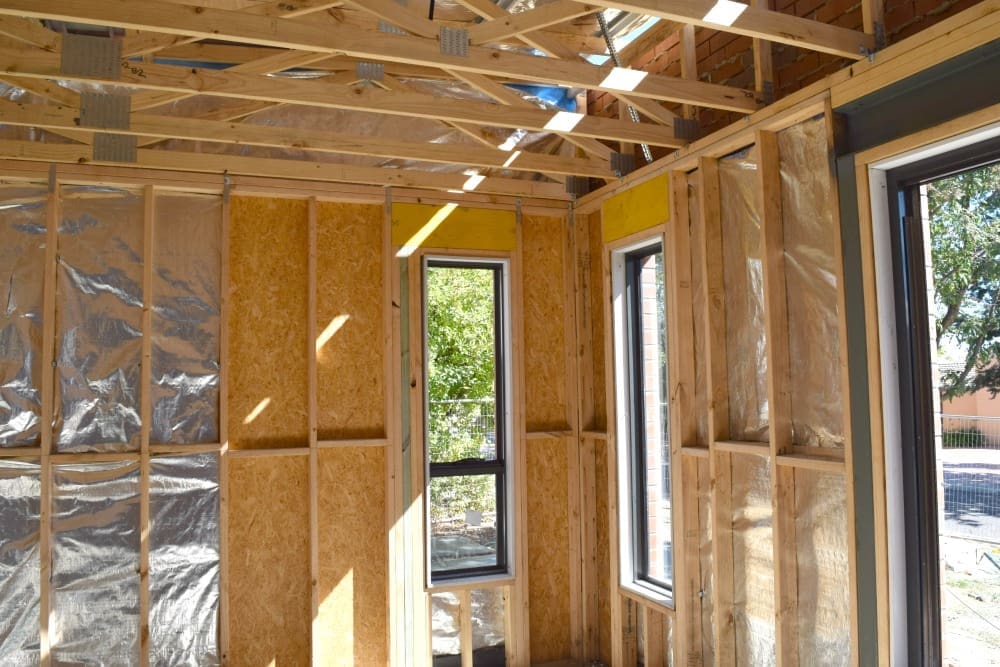 4. Backing rod in and around windows
Backing rod is a foam product that comes in a range of sizes — it's suitable for horizontal and vertical joints and has great thermal properties.
We used this around all of our windows before the internal walls were sheeted.
It may seem like a tiny space to fill but it will reduce heat transfer and help to seal your otherwise well-insulated walls.
You can find backing rod at most hardware stores and it's an extremely easy product to work with (similar texture to a sponge). You could even chat with your builder about doing this job yourself if they're happy for you to access the site (be sure to check out our site safety tips here).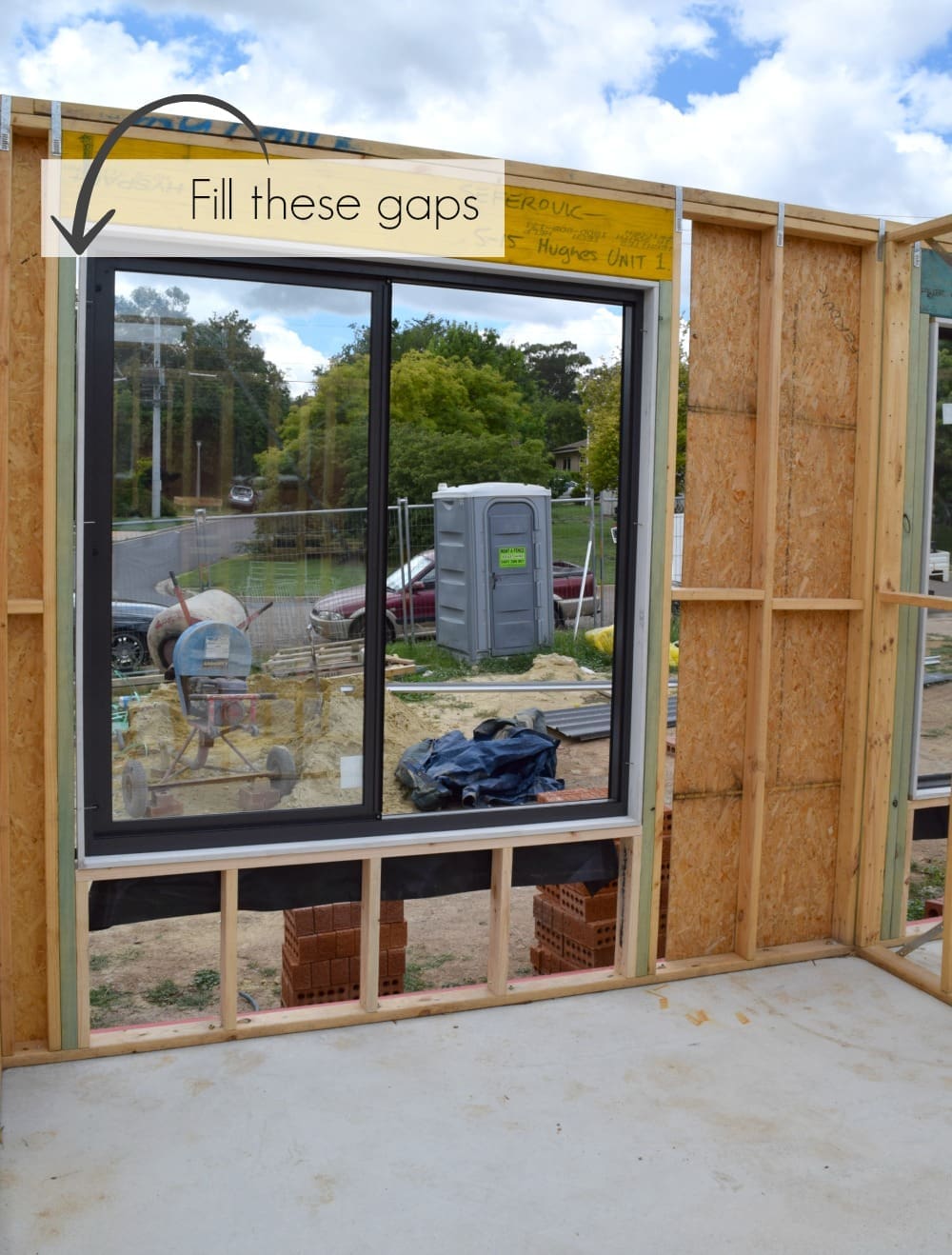 5. Fill any gaps where air can come in using expanding foam
Finally, we used expanding foam to fill any gaps we could see before the internal walls were sheeted.
A quick whip around the property with this handy product (comes in a spray can and is available from most hardware stores) enabled us to plug any final air gaps we could see.
Expanding foam is suitable for filling gaps and voids, blocking out dust, noise and draft installation of window and doorframes and insulation of pipes.
I hope these ideas on ways to better insulate your new home have been helpful. Do you have more tips you can add? Share them in the comments below!
This article was first published in August 2017 and continues to be updated with latest information.