Supported by Billys Beds
The search for the perfect bed isn't easy — often you have to sacrifice style or quality because of budget — but there's a new player on the market and we're sure you'll LOVE what they're about. Here are the top reasons why we can't get enough of Billys Beds custom bedheads.
Related article: Hot Autumn bedding to suit any budget
Related article: How to get custom cushions made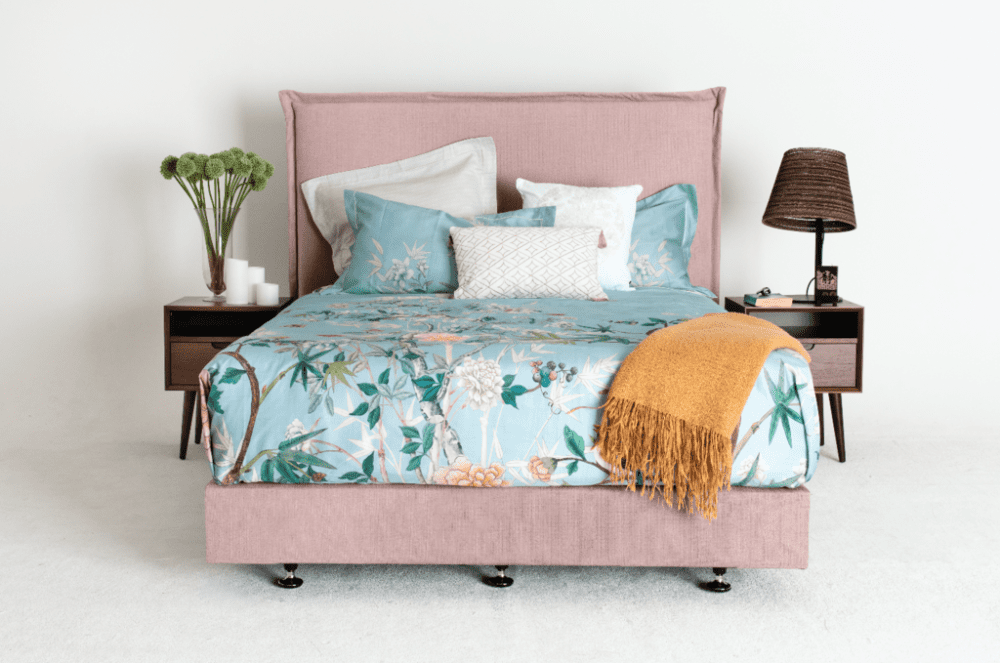 Product range
Of course, the main reason we buy a bed is because of the way it looks. Billys Beds has a design-forward collection, including a bedhead with cross-stitch tufting detail, an oversized bedhead for that hotel luxe look, and our favourite is one with a flanged edged detail around the sides (pictured above). As well as bedheads, they have a fab range of bed bases, including a gas lift design and one with hidden pull out storage drawers.
One of the best things about their product range though is the ability to choose your fabric — giving you a bespoke, fully upholstered bed without that designer price tag. Billys Beds use quality Warwick Fabrics, with colours including soft green, blush pink, orange and a wide range of neutrals. See the full fabric range here.
It can be difficult to imaging what a fabric looks like on screen versus in real life, which is why you can order up to 5 fabric samples for free. This service means you can hold the fabric to feel its quality and see how it works with the other colours and materials in your space.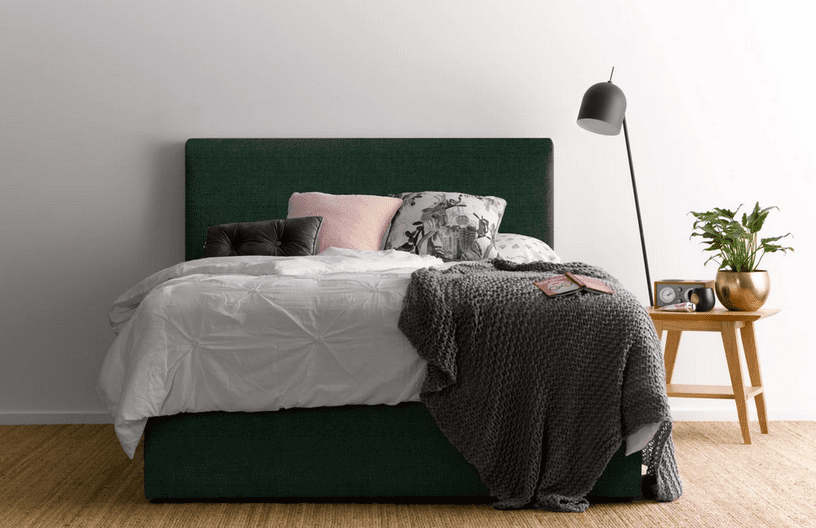 Quality
We've bought 'affordable' beds before but have regretted the decision because it's equated to low quality. Unfortunately, one of the things you don't see about the quality of a bed is its frame construction.
Many cheaper beds are made from low-quality timber that can easily break but Billys Beds are made from 'structural grade pine' from Australian plantations. This is the same timber used in the construction industry to build houses so it's designed to last and withstand a huge amount of weight. There's more explanation about their bed structures here, including photos showing how they can support a whopping 3000kgs of weight.
Billys Beds are so sure you'll love your bed that they offer a 60 night promise where if you don't love your new bed, they will take it back with no questions asked within 60 days. Their beds are also covered by a 5-year warranty.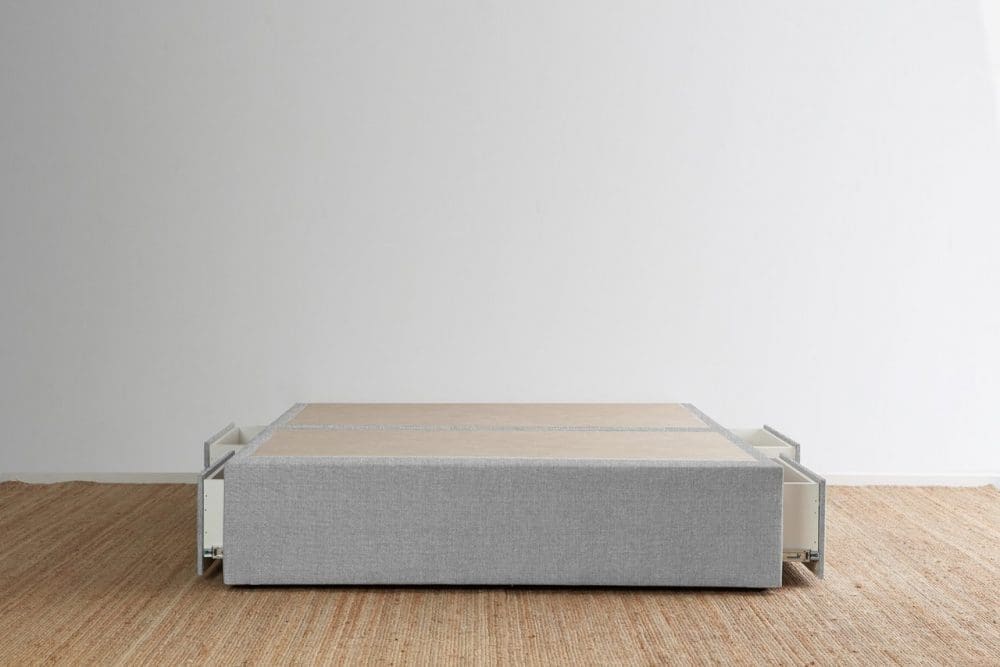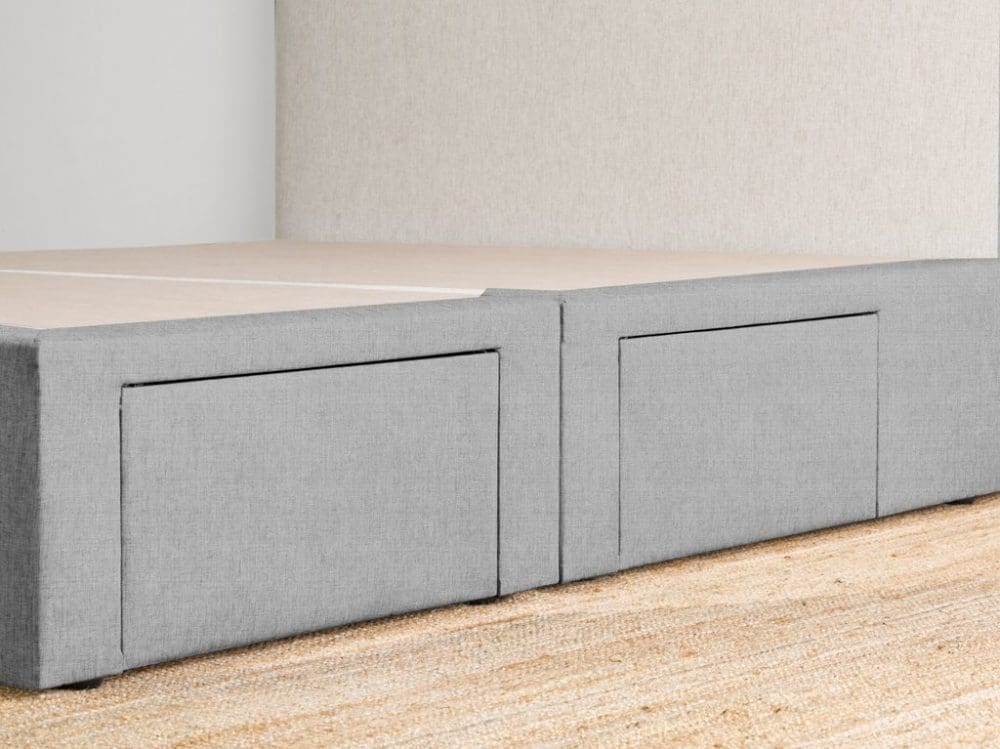 Price
A big decision factor when making a purchase is price. We've had our eye on a few custom made bedheads for years but couldn't justify (read: afford!) the expense. We love that Billys Beds are making bespoke, high quality, custom beds affordable to us all. These aren't cheap beds, they're excellent value for money beds and that's what we're about!
Giving back to The Lost Dogs' Home
We love businesses that give back and Billys Beds do just that, making a donation from every sale to The Lost Dogs' Home. They help thousands of animals every day, with over 90% of dogs reunited, rehomed or sent to rescue. By buying a Billys Beds you can feel good knowing you're helping to save puppies!
Check out the full range of Billys Beds custom bedheads on their website here and while you're at it, why not order a few free fabric samples.