Finding the perfect bed head can be the ultimate furniture buying challenge! That's why last year we shared our top 8 places to buy bed heads but now the talented folk at Mexsii have outdone themselves and launched an exciting new interactive online tool that allows you to personlise your perfect bed head!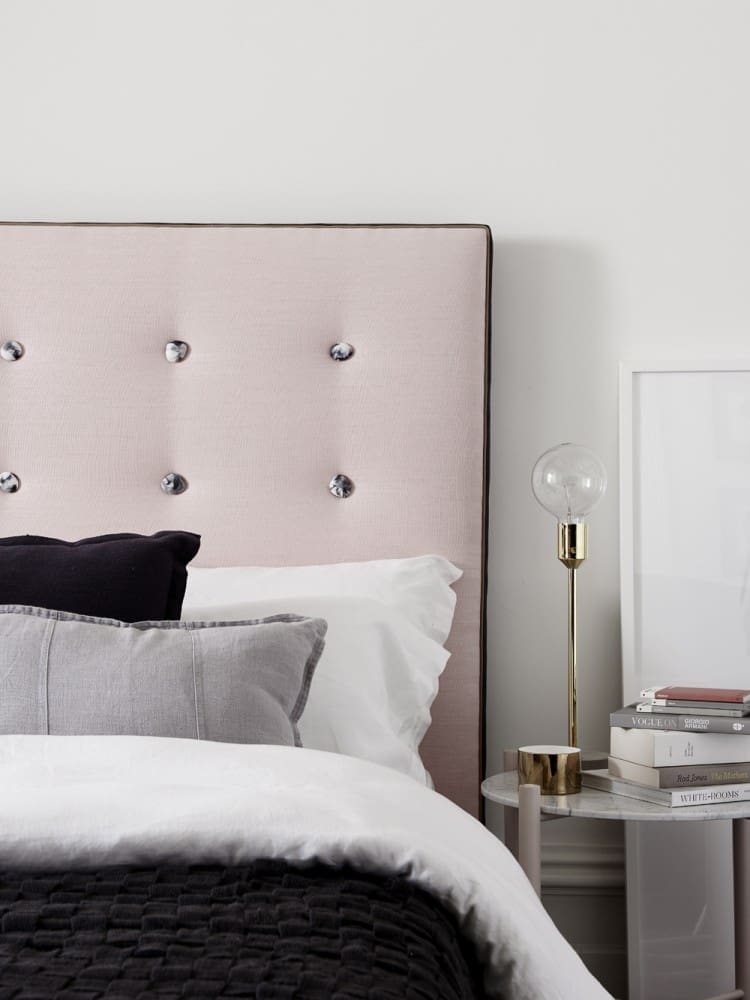 Using latest 3D online technology and Australian furniture design, the MyMexsii Designer is a user-friendly way to create your ultimate bed head — customising height, style, fabrics, trimmings and more.
"Our focus has always been innovative design complemented by luxurious fabrics and finishes, however we wanted to extend beyond this and really cater to the individual in all of us, ensuring you could make a design that felt personal to you" says Co-founder Merryn Paul.
We are continually looking for new ways to inspire our customers, resulting in the creation of products that cannot be found elsewhere on the market.
With this in mind Mexsii have developed exclusive resin buttons inspired by organic river stone shapes, available in both marbled and plain matte finishes.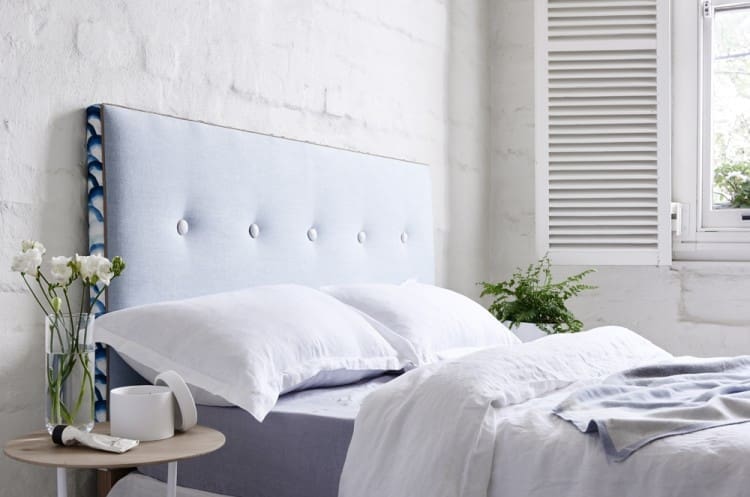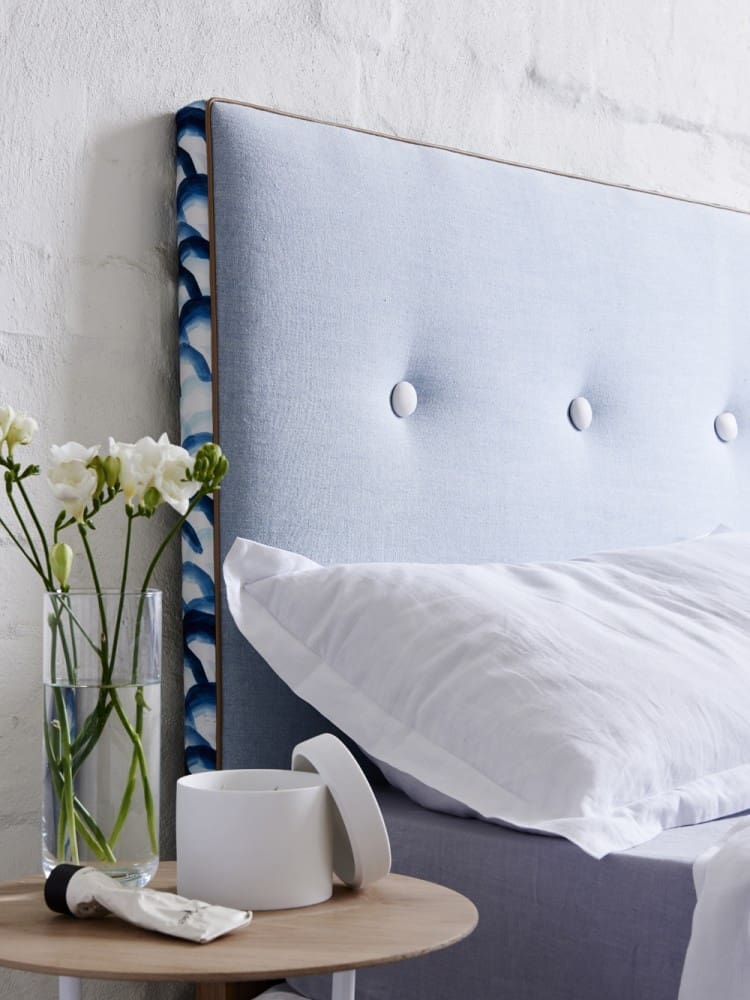 For those after a bold statement, we love the all new signature Mexsii artworks designed and printed locally. And if a full-front artwork bedhead like the one below is too much for you, you can opt for 'border specific' artwork pieces for a subtle pop of colour like the ones pictured above.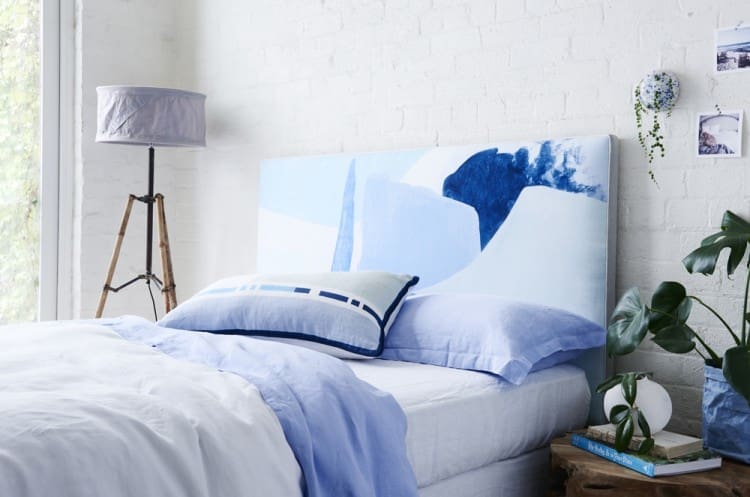 We are so excited to watch people unleash their creativity with combinations that exude their personal style, however we were mindful that sometimes too much choice can become overwhelming. To combat this we focused on curation and have selected a range of plain fabrics and artworks which work seamlessly together, making the design process effortless.
Interior Stylist, Mr Jason Grant, shows us just how elegant these plain fabrics can look, using a soft colour palette and textured trim! There are other pre-designed bed heads in the inspiration gallery on the Mexsii website to give you more inspo if you need it.