You know when you see a piece of art and it instantly makes you feel happy? That's the emotional reaction we got when we first spied the works of talented artist Britty Flynn.
In what's been a turbulent year, things that bring joy and happiness have our full and undivided attention so we were thrilled to chat to the gorgeous Britty about her artistic journey.
Related article: Carrying on the creative talent: A chat with artist Jonathan Gemmell
Related article: The organic strokes and geometric shapes from abstract artist, Prudence DeMarchi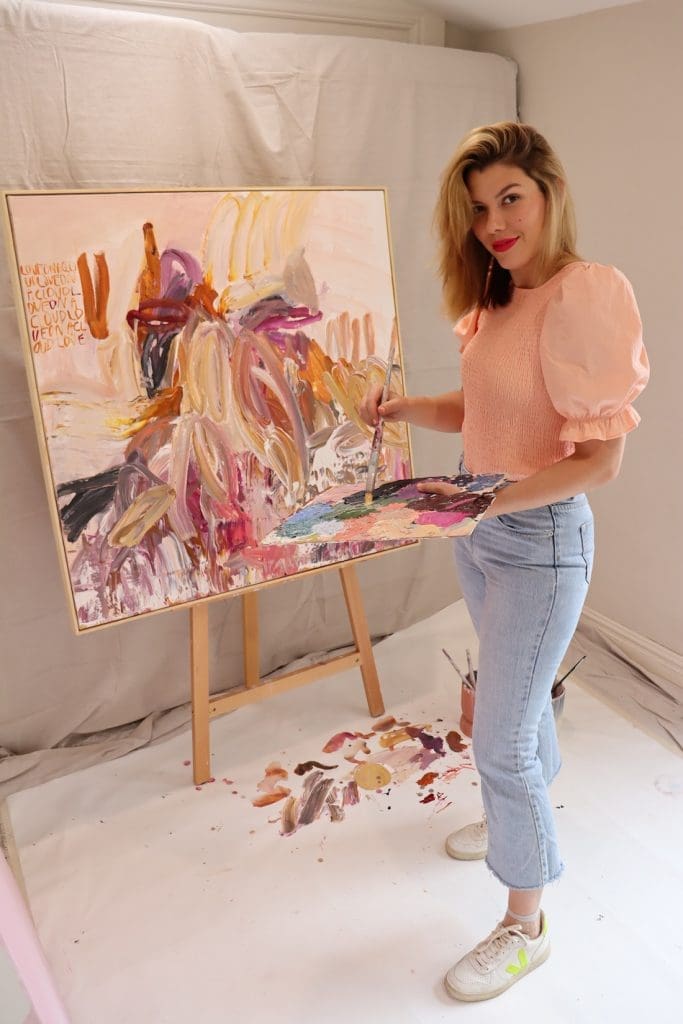 Brittany Redman, aka artist Britty Flynn, is a young, talented artist, currently based in Sydney.
"I was born in 1991 and so far, have lived in 6 different countries — Australia, The United States, England, The Netherlands, Germany and Canada," Britty says.
"At the start of 2020 I was living in Vancouver, Canada, but came home in March due to Covid. I think it was actually a blessing in disguise because I turned to art to keep my mind occupied.
"I started painting every day and from there, my following began to grow and so did my business. I'm now a full-time artist and love everything about what I do."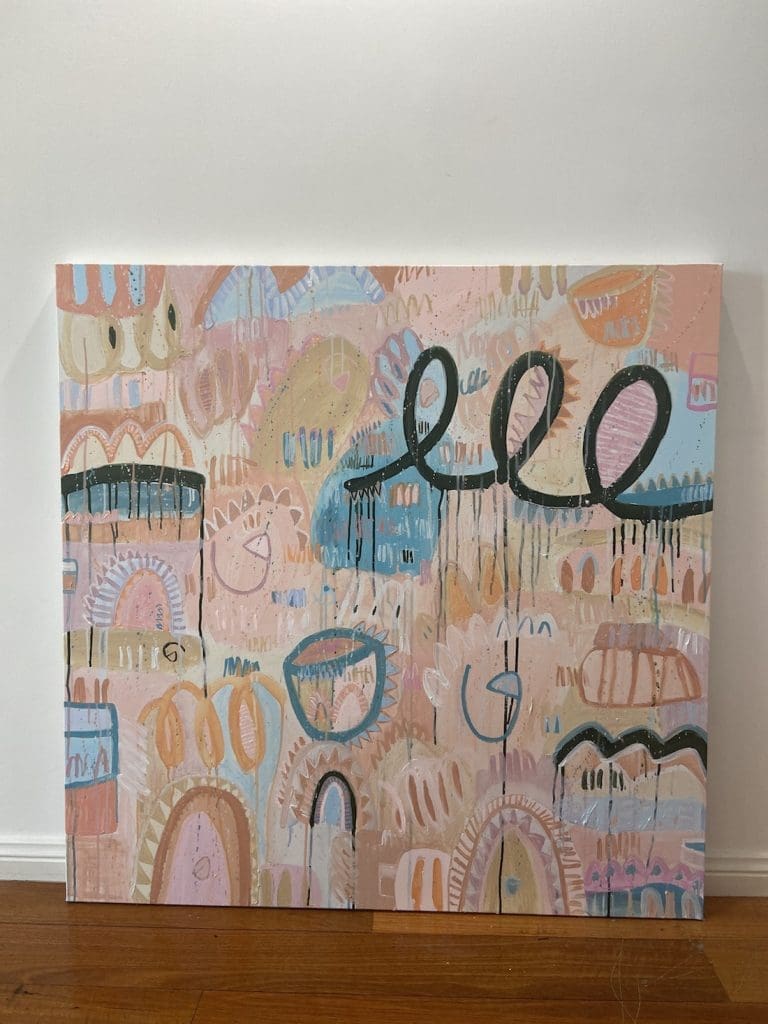 Inspired by her surroundings, Britty brings a relaxed sense of style to her artworks.
"My work is a representation of my mind when it's at peace, happy and feeling free in the present moment. I draw inspiration from nature and surround myself with plants and flowers in my home and studio.
"Before I start painting in the morning, I get myself in a creative mood by listening to music that reflects the piece of art I'm working on.
"Inspiration can come from all areas of life and for me, it's very dependent on my mood," she smiles.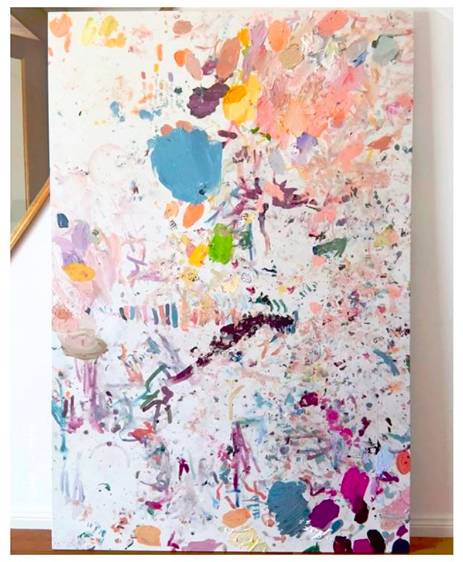 Not one for any particular style or signature work, Britty's range of art is diverse. From cotton candy coloured abstract pieces, to her fun and unique 'floor canvases'.
"I believe it's important to always evolve with my art," she says.
"By creating many styles, this not only improves my skills but broadens my market. I never want to feel bored from painting. I found doing the same repetitive styles was blocking my creativity, so now I am constantly creating new styles.
"It helps me to always feel inspired and excited to work and to keep painting. Nothing brings me more joy than seeing the reactions of my clients when they receive my works and send through photos of it hanging in their home.
"I almost need to pinch myself because its always been a dream of mine to create art that makes people smile and feel joy.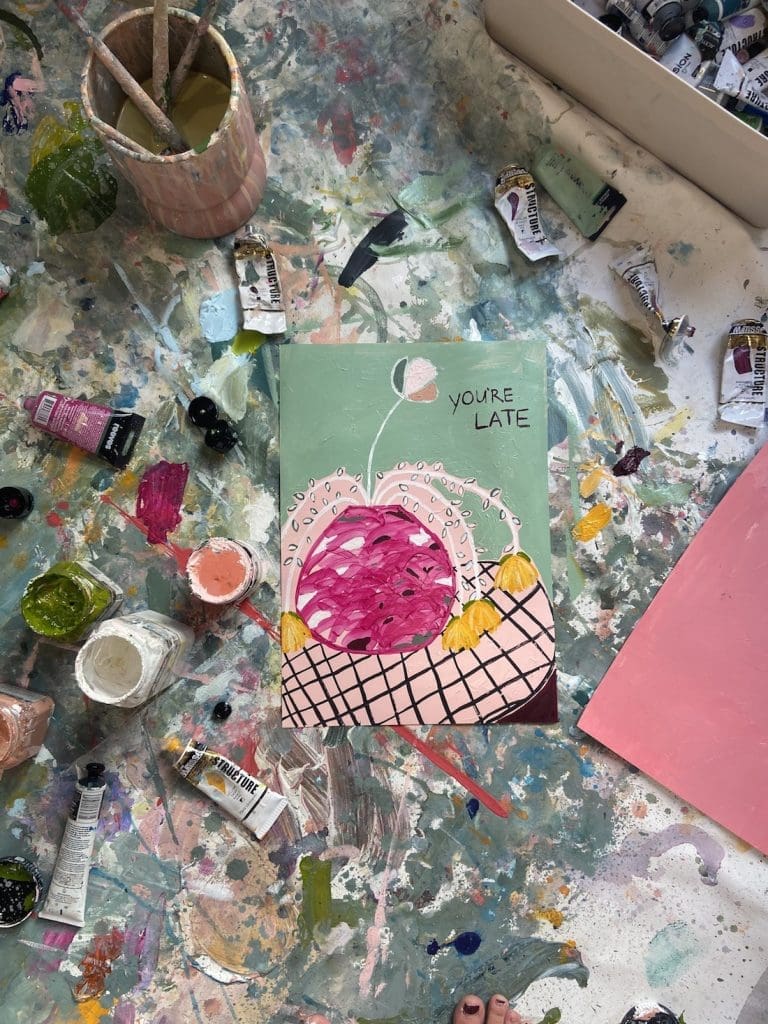 Currently living her dream life and dream career, artist Britty Flynn is in her element when she's painting in her studio.
"On a typical day, I'll paint commissions in the morning for a few hours and in the afternoon I like to create new works of art.
"Right here, right now is an absolute career highlight for me. I am working full-time as an artist doing my dream job. It's amazing and something I'm so grateful to be able to do.
"In the future, I would love to have my own gallery or studio space where I can paint and have clients visit to view my work," she says with a smile.
Thank you so much to Britty for sharing her artistic life with us. To see more of artist Britty Flynn's works, visit her website or take a look at her Instagram page.