We're so excited to be one of 12 Aussie home and interiors bloggers in this Christmas wreath showcase!
Joining forces with the likes of DIY Decorator and The Stylist Splash, we've each shared our Christmas wreath and at the bottom of this post you'll find a mini tutorial so you can make our star Christmas wreath too.
In true SC style, we did a Kmart hack (he he!) and styled the photo with Rachel Kennedy Designs artwork and a few other Kmart finds… perhaps we've become Kmartaholics too?!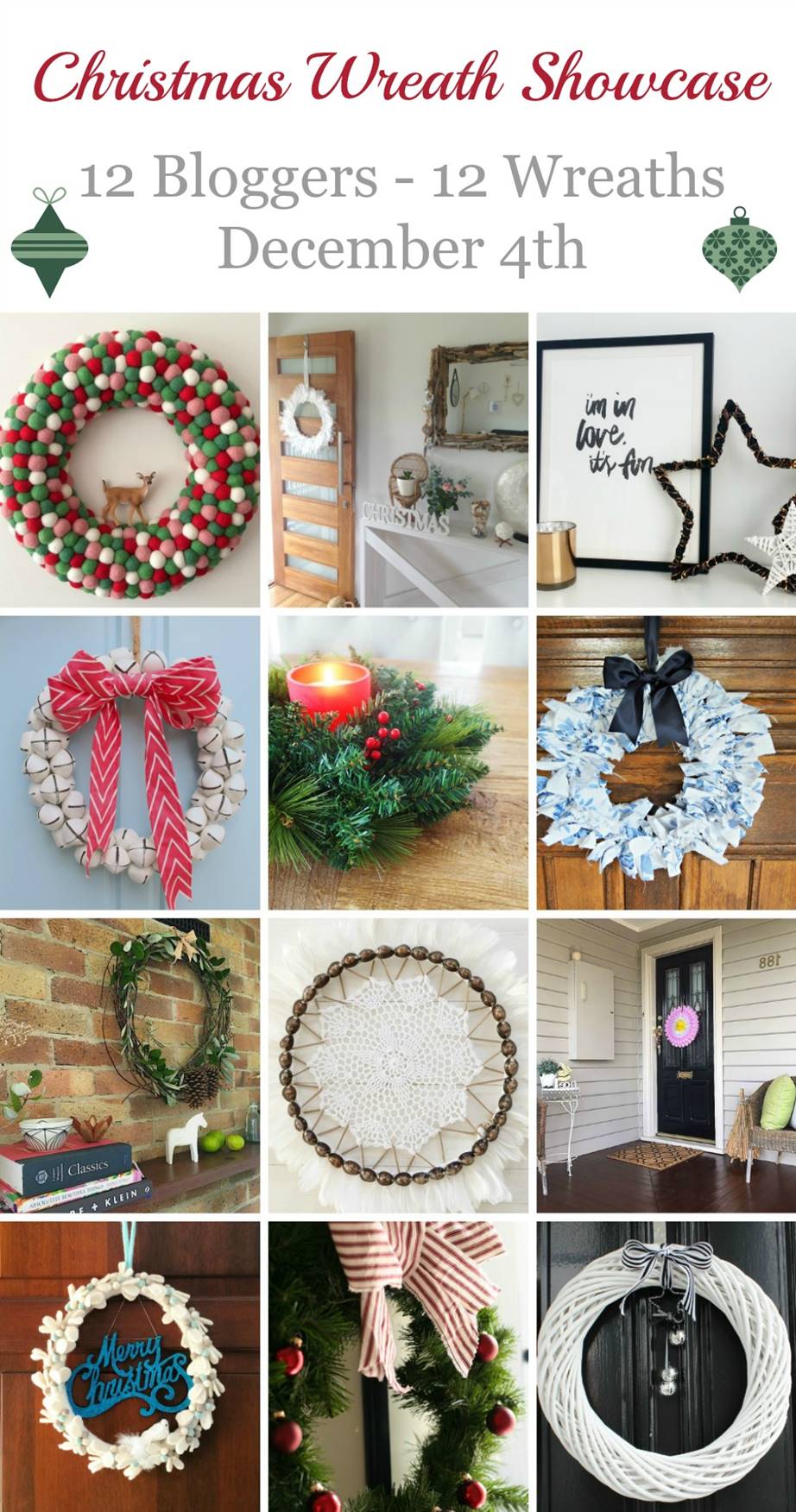 Check out all the bloggers featured:
– DIY Decorator
– Gallerie B
– Glamour Coastal Living
– Kirsten & Co
– Life Love & Hiccups
– Lilyfield Life
– Mum Little Loves
– Nooks & Cranny
– Style and Shenanigans
– The Builder's Wife
– The Stylist Splash
How to make our star Christmas wreath
We veered away from tradition this year and opted to make a simple star Christmas wreath.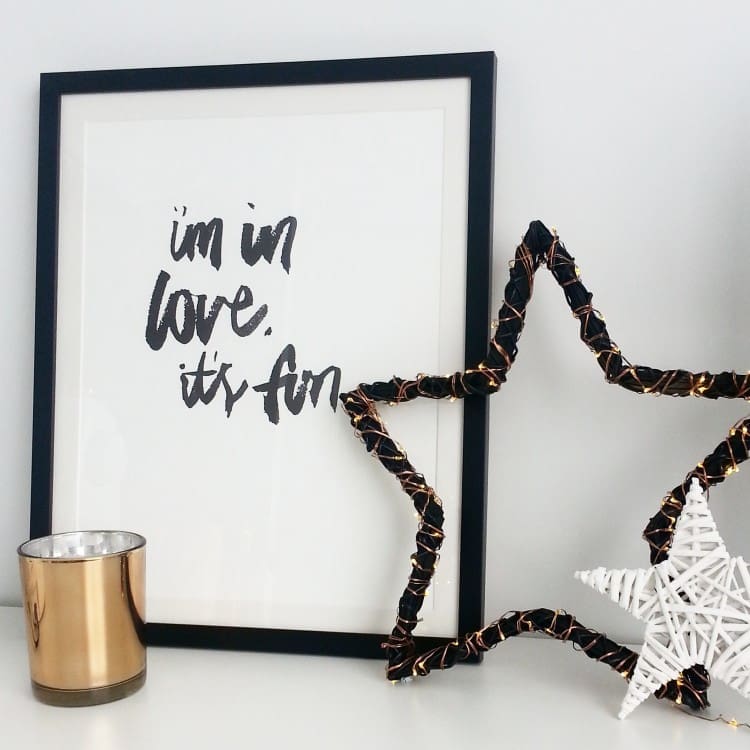 Items you will need:
Kmart decorative wicker star
Black spray paint
Copper fairy lights (ours are from Typo)
Scissors
Steps:
1. Cut the ribbons connecting the large wicker star to the smaller white star.
2. Spray paint the wicker star in black spray paint.
3. Once dry, wrap your copper fairy lights around the star and style in your home!
It's so easy we hardly needed the tutorial 🙂
Do you have a Christmas wreath at your home? Or did our showcase inspire you to make one of your own? We'd love you to tell us in the comments below!