Yes, my friends, finally our house is starting to feel like just that — a house!
All sorts of trades are blitzing through the block and it seems walls, walls, walls are what's been happening lately.
Related article: Construction update 11: Colour consultation and painting
Related article: Construction Update 12: More walls, stairs and a light at the end of the tunnel
Exterior walls
I'm probably most excited about the exterior walls because it means we're one step closer to lock up!
The bricklayers are finished, hooray! And now the guys are installing the metal cladding (Monument panel rib) and rendering some sections of brick.
I love the contrast of the red brick and black metal cladding, and can't wait to see what it will look like once the scaffolding is removed and the rendered sections (colour TBC) are revealed 🙂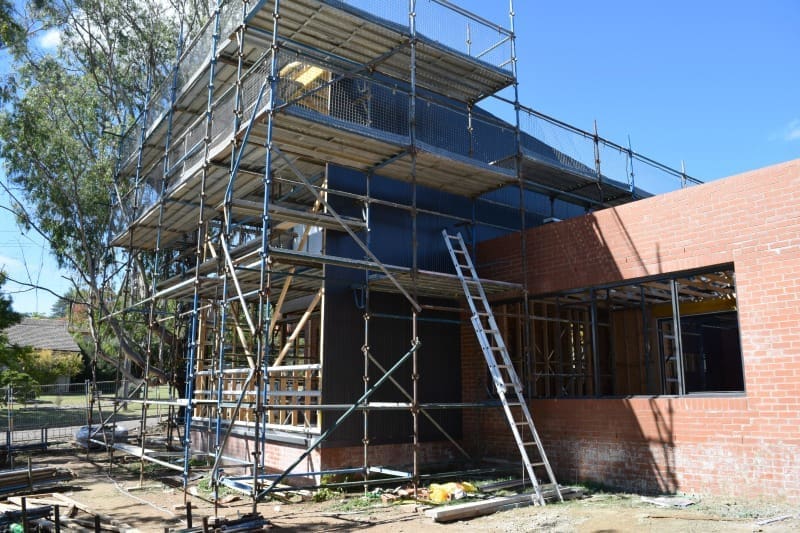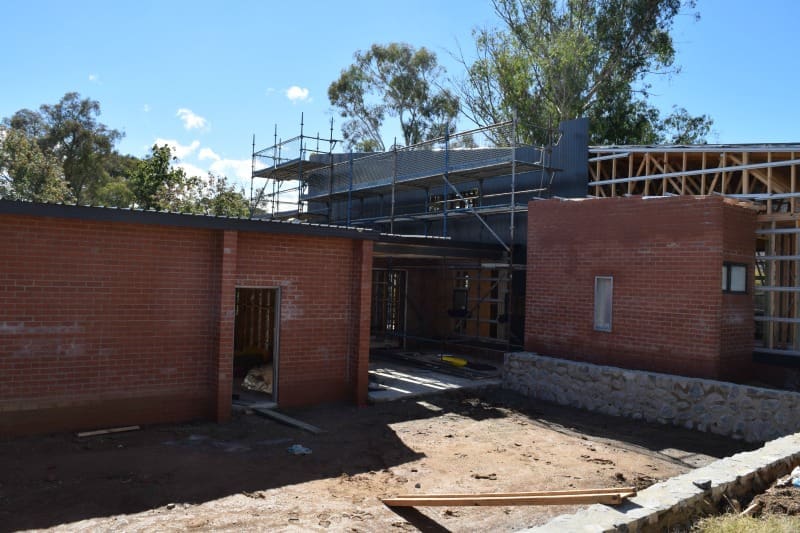 Landscape walls
Our 'garden' is also starting to take shape with bluestone rock retaining walls.
We opted for a natural look and won't be applying any sealers for a wet look — raw and exposed is how I like it 🙂
A fence will run along the back of the retaining wall to separate our house from the rental house.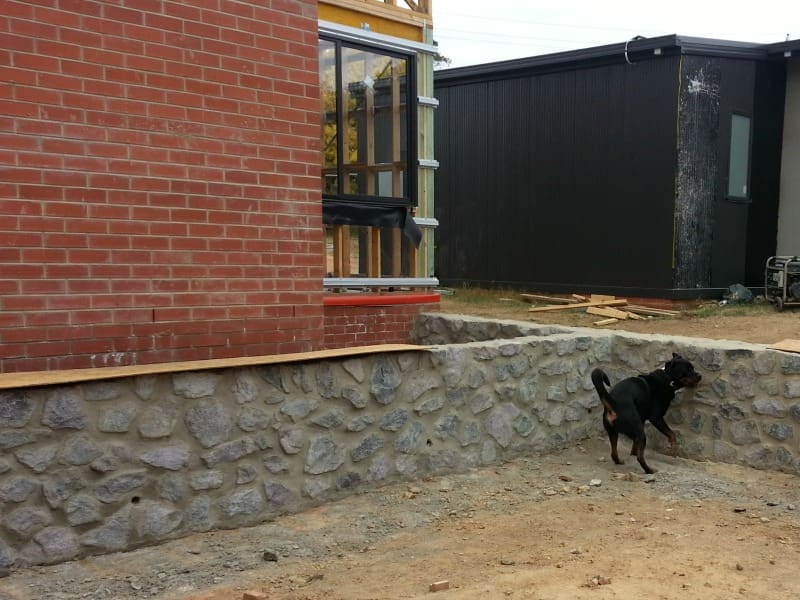 Bathroom walls
Inside the house is also taking shape!
Our tiler has been working on the bathroom and ensuite in the rental house and is nearly done, woot! We went for a simple combination of matt white wall tiles, matt white penny round feature tile and soft grey floor tiles. Can't wait to show you the results 🙂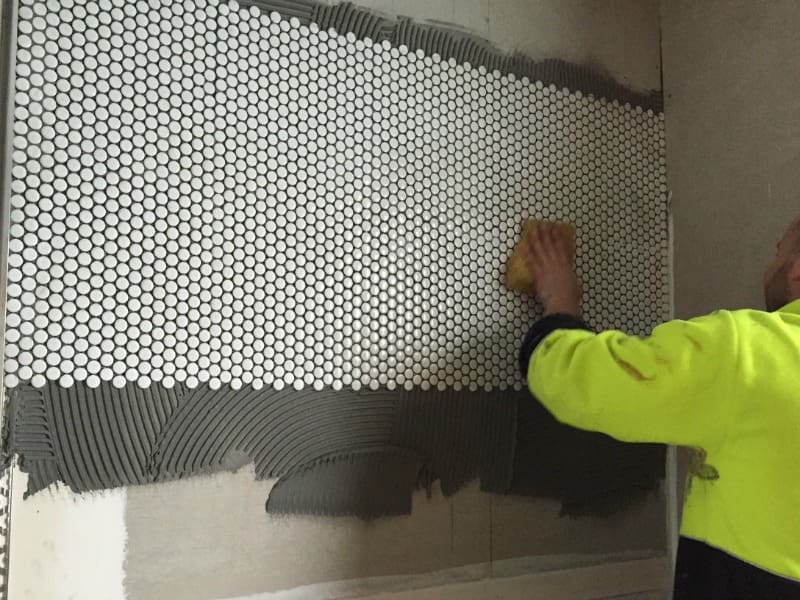 Last construction update was a bit of a stressful time for us (could you tell? ha ha) but I'm happy to say *knock wood* that things are going much better now.
We can start to see the light at the end of the tunnel and are getting excited for all the fun parts like picking internal finishes 🙂 Just wait until you see some of the pretty things I've found, he he.