In my last construction update I asked 'When the frig will my house be finished' and optimistically hoped I would move in four weeks from then…
Alas it's just two days shy of that four week mark and with no power and no water, it's safe to say I won't be moving in this week!
But on the plus side I'm now finally believing the 'we're so close' mantra everyone has been telling me.
So what progress can I show you today? We recently finished the timber flooring, kitchen benchtops and a little bit of landscaping too.
Related article: Construction update 17: One step forwards, two steps backwards
Related article: Construction update 18: A race to the finish!
Timber flooring
We have a beautiful Blackbutt timber at our entry, hallway, staircase and upstairs landing and this week the amazing Fabio has been working like a trooper! All the flooring is down and he's already begun sanding and oiling.
The only downside with timber flooring is that it does shut down those areas of the house to other trades for a few days (no one will be able to walk on the floor until Monday). So of course we've booked every trade to come on Monday to hopefully finish off next week!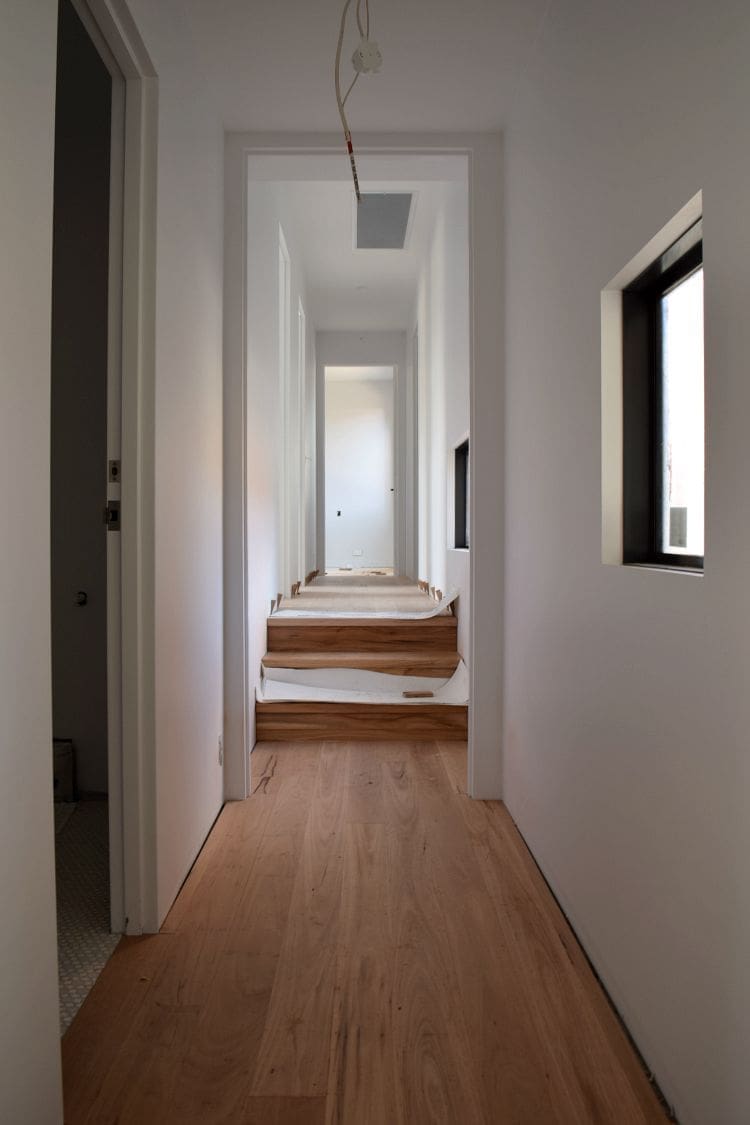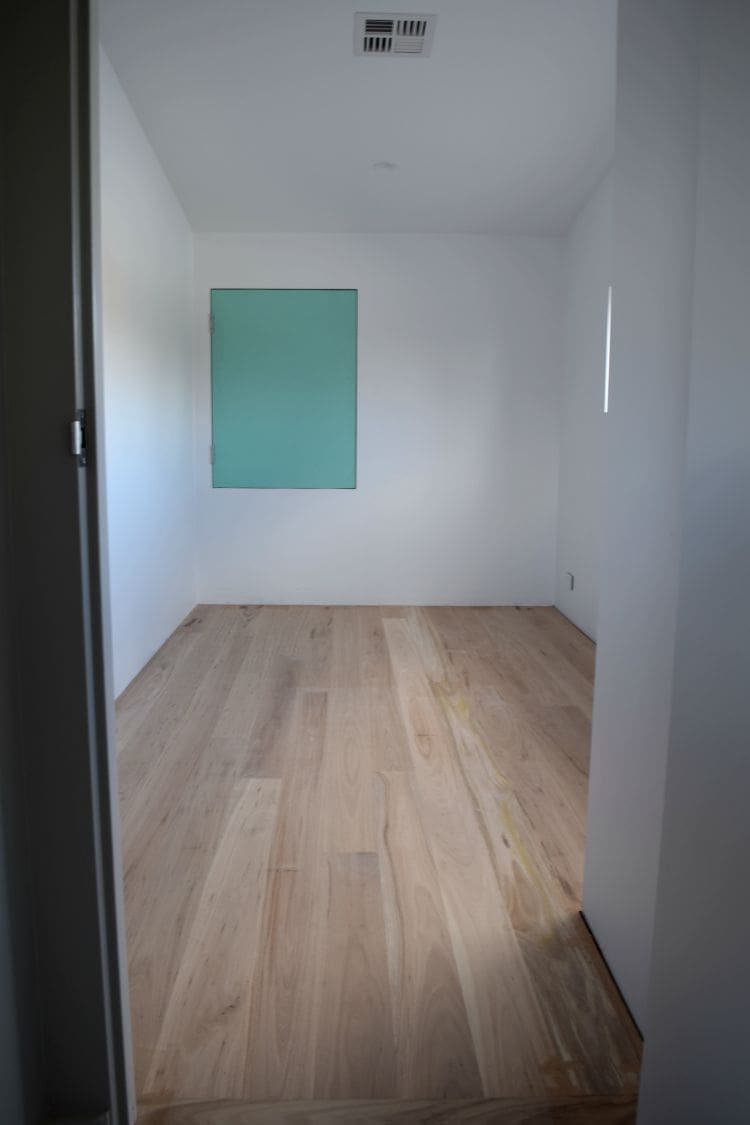 Kitchen
I have a feeling this will become my favourite room in the house!
Admittedly my cooking efforts of late have been rather pathetic but I think this kitchen could help change that.
Forgive the dustiness of the house (I'm going there today to clean, to you know… keep my idea of moving in next week alive) underneath all that dust is a beautiful black grain timber 😉
It took eight men to lift in the stone for our kitchen bench yesterday and here you can see it part way installed. I can't wait to see the marble splashback and island kick go in!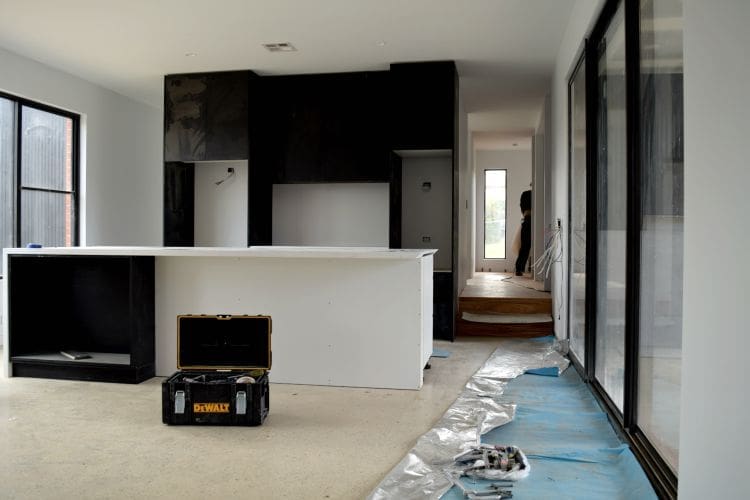 Landscaping
This gorgeous spring weather has inspired me to get out into our new garden and start adding some greenery.
Unfortunately my father-in-law who's a landscape architect is overseas at the moment so I've gone rogue and done this bit completely unsupervised… I hope he doesn't cringe at what I've done!
Our backyard will need to be almost indestructible because of our Rottie Arnie — all planting up high and out of reach and hardy ground surfaces. The damage those paws can make is unbelievable!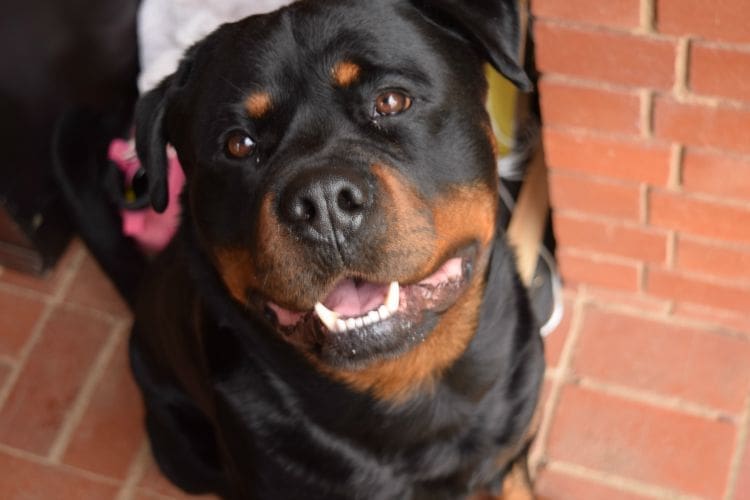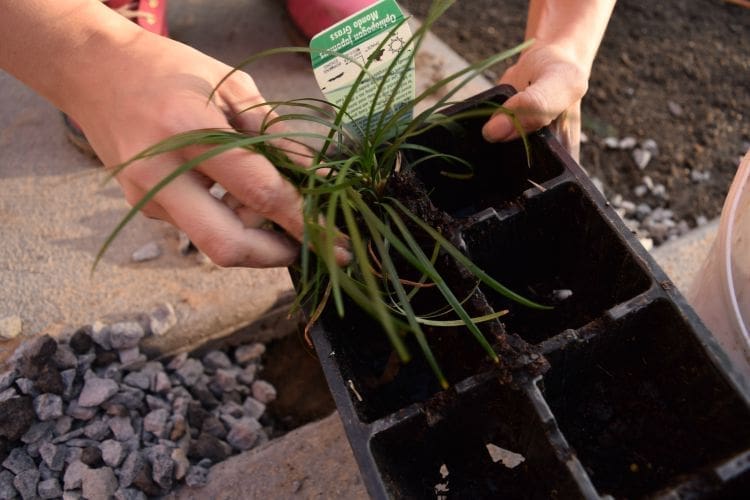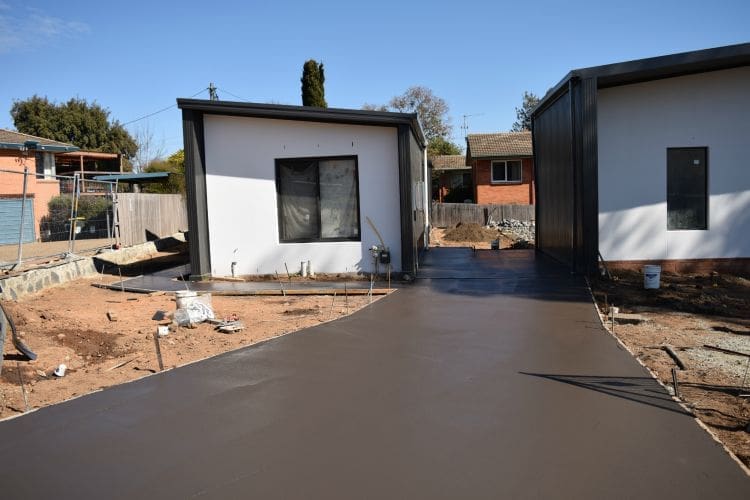 Are you building at the moment? How did you stop yourself from going crazy while counting down to move in? I've taken to online shopping, buying ridiculous amounts of furniture and homewares, ha ha!