You may have read in my last construction update (which was rather depressing, sorry!) that it's my birthday this month. YAY!! And all I really, really want for my birthday is to move into our new house.
At the time I wrote that last post, we'd had weeks of problems and delays, and it seemed there'd be no hope of making that birthday wish come true… but maybe it could just happen!
My husband has been on a mission to grant my birthday wish and I don't think I've ever seen so much progress as I have in the past few weeks. All things going well, we might get our final approval this week and start moving in on the weekend. O-M-G!!
Related article: Construction Update 19: My birthday wish came true and a surprise…
Related article: Gina's home: Kitchen room reveal
The cabinetry in our kitchen is finished, the marble splashback and kickback has gone in, and you may even see my copper tap hiding under that cardboard box.
I can't wait to see this kitchen cleaned and begin styling. Stay tuned for a room reveal of our kitchen and butler's pantry in a few weeks 🙂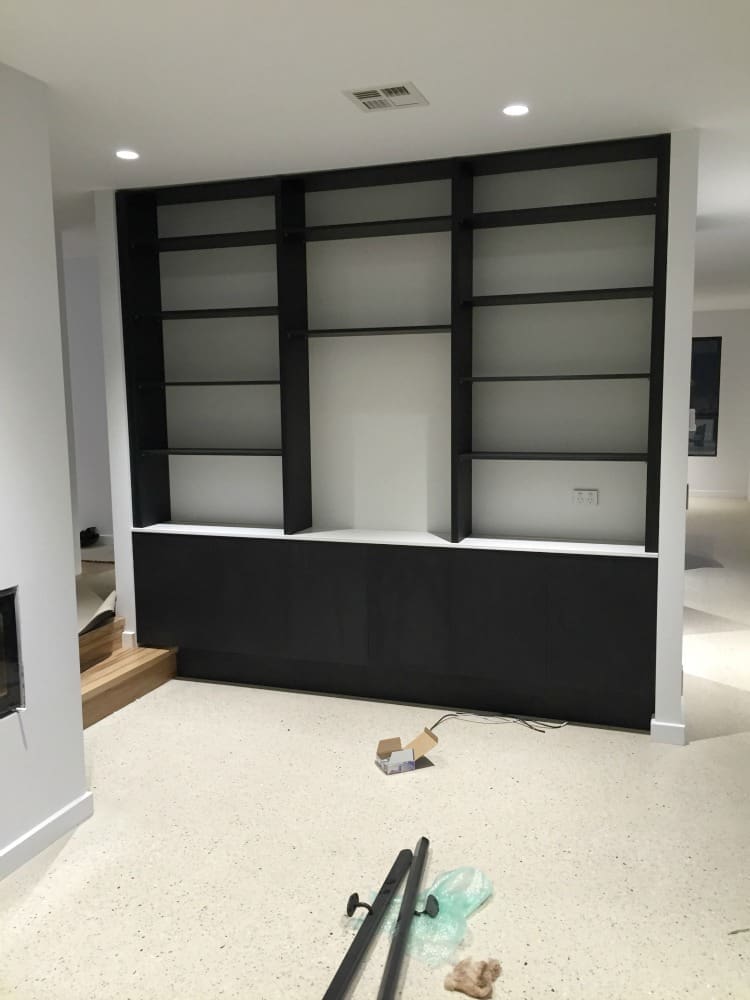 Just behind the kitchen wall is our living room. We decided to carry the same dark timber grain into this space for continuity and I love how our built-in bookcase has turned out.
I left a larger opening in the middle so I can rest some artwork or posters and break up the lines in the bookcase.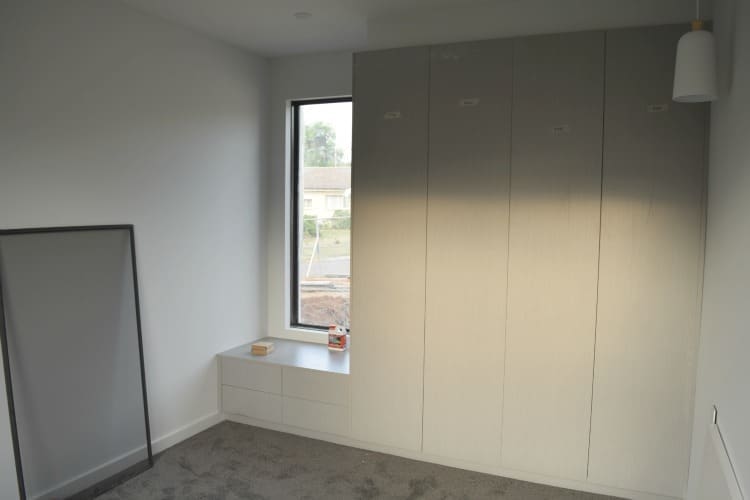 And finally here's a little peek at our guest bedroom which is one of my favourite rooms in the house.
This room is painted in Haymes Soothe on all walls and ceiling and it create such a warm and welcoming feel. I opted for grey timber grain cabinetry and will create a little nook in the corner under that window.
I'm pretty darn excited to move in. Let's hope we can make our race to the finish and get our final this week!!